I thought I'd take a quick break from all this Christmas crafting to tell you guys about another easy project I did for my office.
Since it's the room I spend the most time in during the day, I wanted it to feel "done" pretty early on in the remodel process. Now, that didn't mean that it was finished "early" in terms of getting it painted, but it did give me a boost in painting/redoing/fixing up the furniture I put in there.
Plus, I LOVE yellow (hands in the air if you already knew that!) and since I went with gray and teal for the walls, the yellow part of the room had to come from the accents and furniture.
Take, for instance, my yellow desk.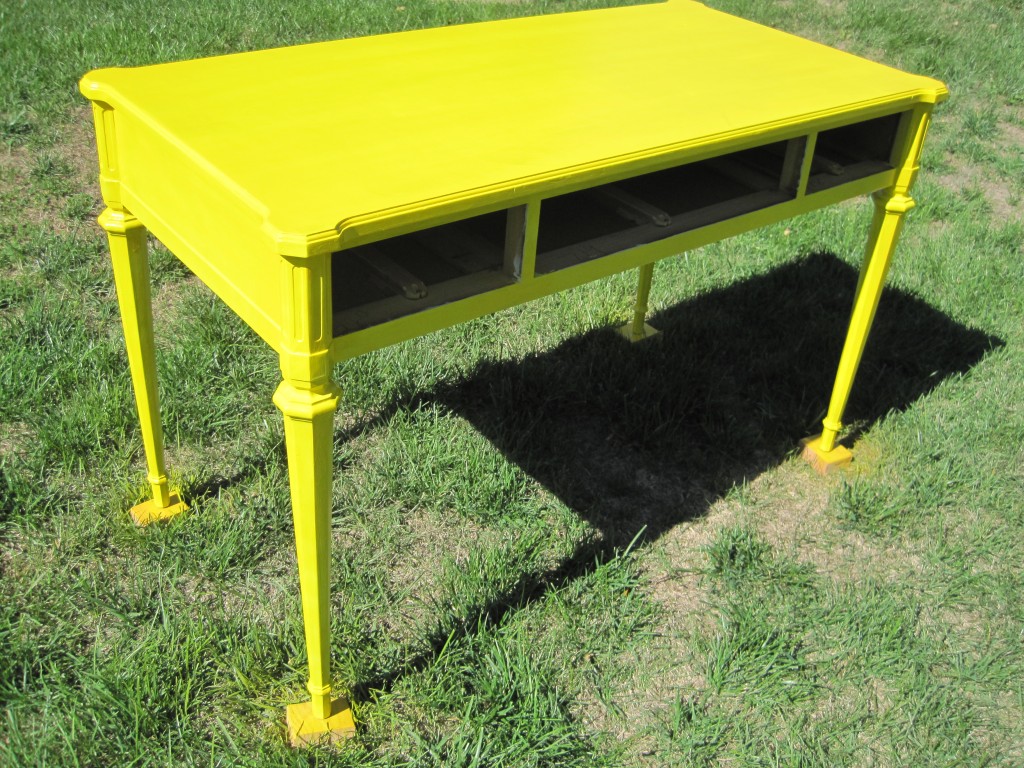 After you're done basking in the glory of that project (no? I'm the only one that does that? Fine then), feel free to focus on this quick little update that took a college dorm room lamp that I no longer wanted and made it into the perfect reading lamp for my office.
Here's how it started. It was very hot pink.
Which was fine in my dorm room that I shared with my sister.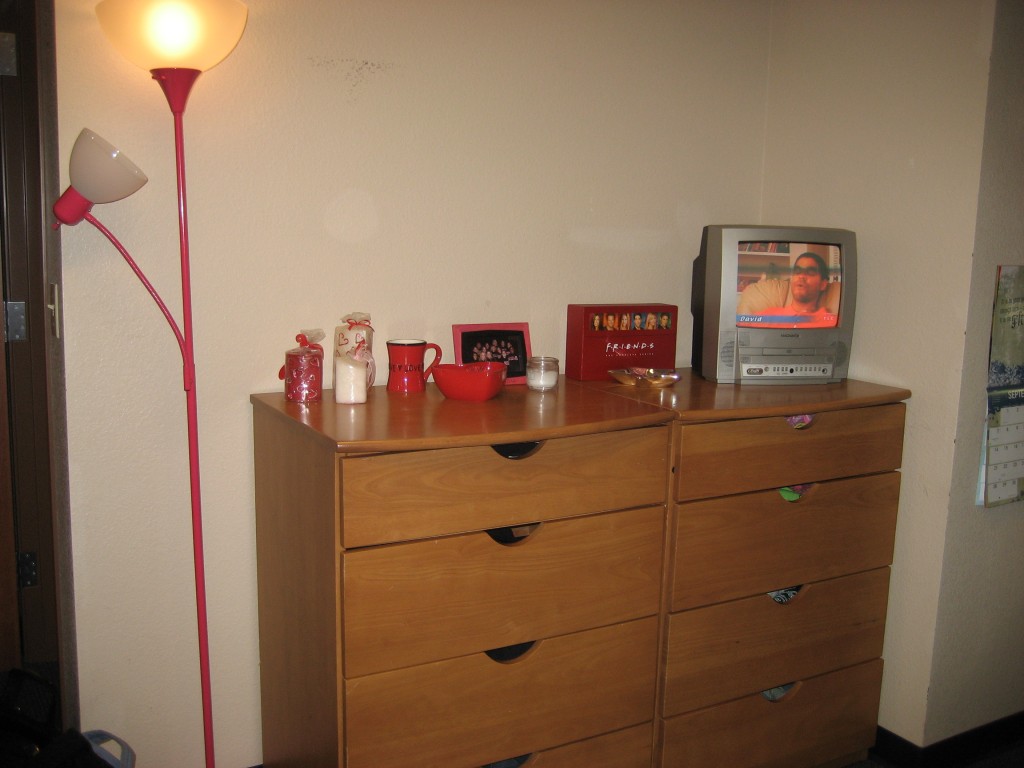 (Especially because it even matched the giant fluffy pink chair I had)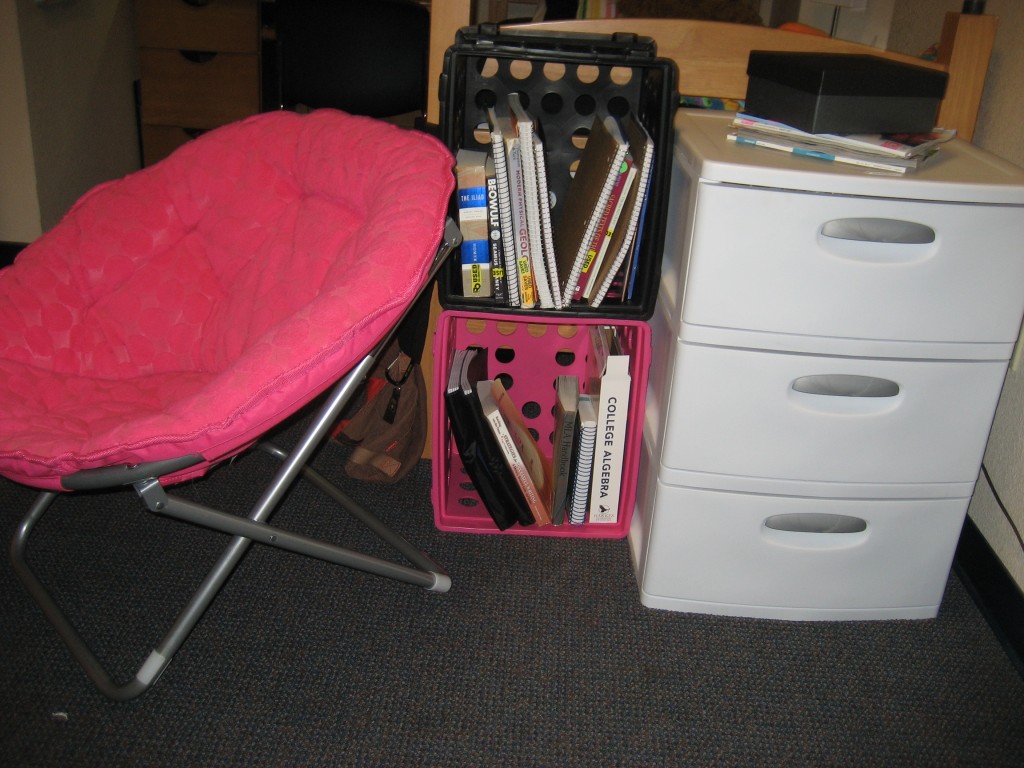 But it's not so good in a house I share with a husband, even in my office. (I'm not really a pink kind of girl…only in small doses, and lighter is better, at least right now.)
Anyway, so I wanted a different lamp for not a lot of money, and I had leftover Rustoleum spray paint from some other projects (not the desk, where I used Krylon, which I won't use again, you can see why here)
I started by removing the shades and light bulbs. Then, I took the time to cover all the electrical parts and cords.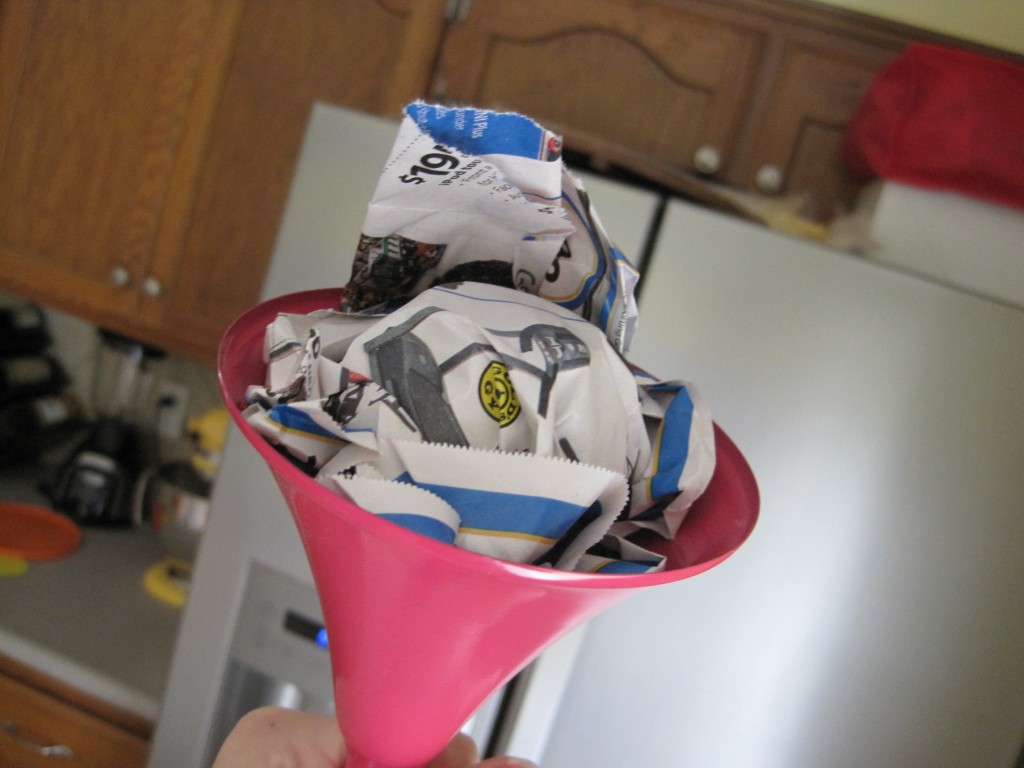 Then it was time to paint so I headed outside. It helps to prop the base up on something so that the grass doesn't get in the way.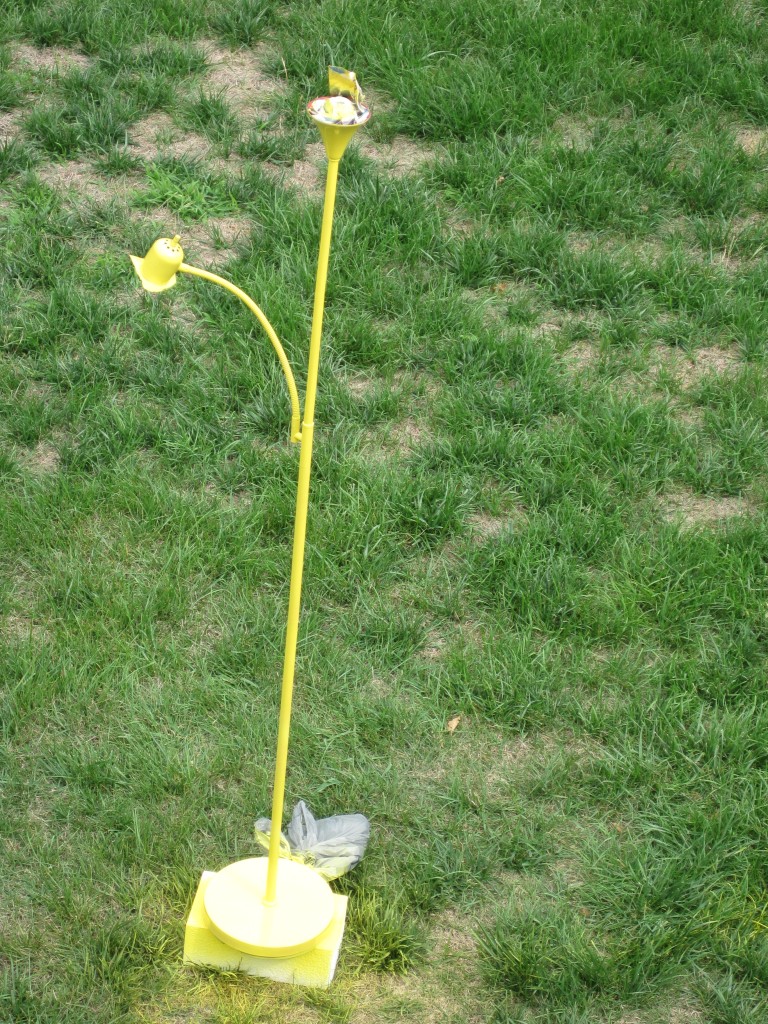 Keep in mind that painting metal is different than painting wood. It will drip even easier because it doesn't soak in, so lots of light coats people. No gobbing it on.
When you get it all covered, let it dry the recommended time for your spray paint. The directions should be on the can. If the weather if fine outside, I'd let it dry even longer than it says. I did this especially because I was bringing the lamp right into the room (as opposed to the garage or somewhere else) and I wanted to be extra careful it didn't get any yellow on our freshly-cleaned carpet.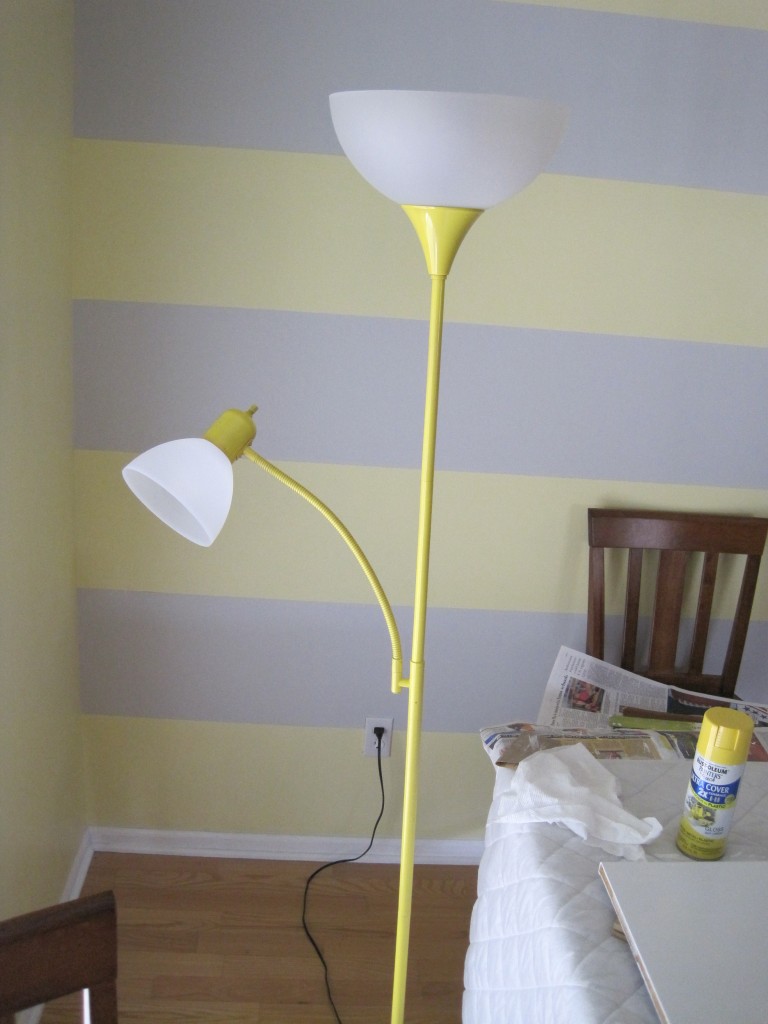 Then, you just reattach the bulbs and globes and you're good to go.
Spray painting things is super-duper easy guys, and there's hardly any limit to what you can make new again!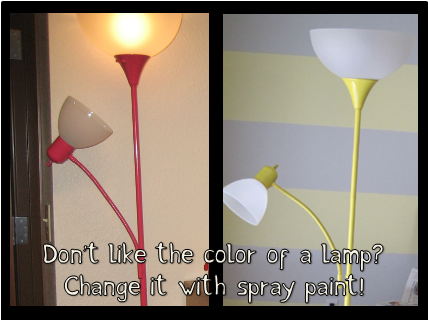 See how it matches the desk? Fun right?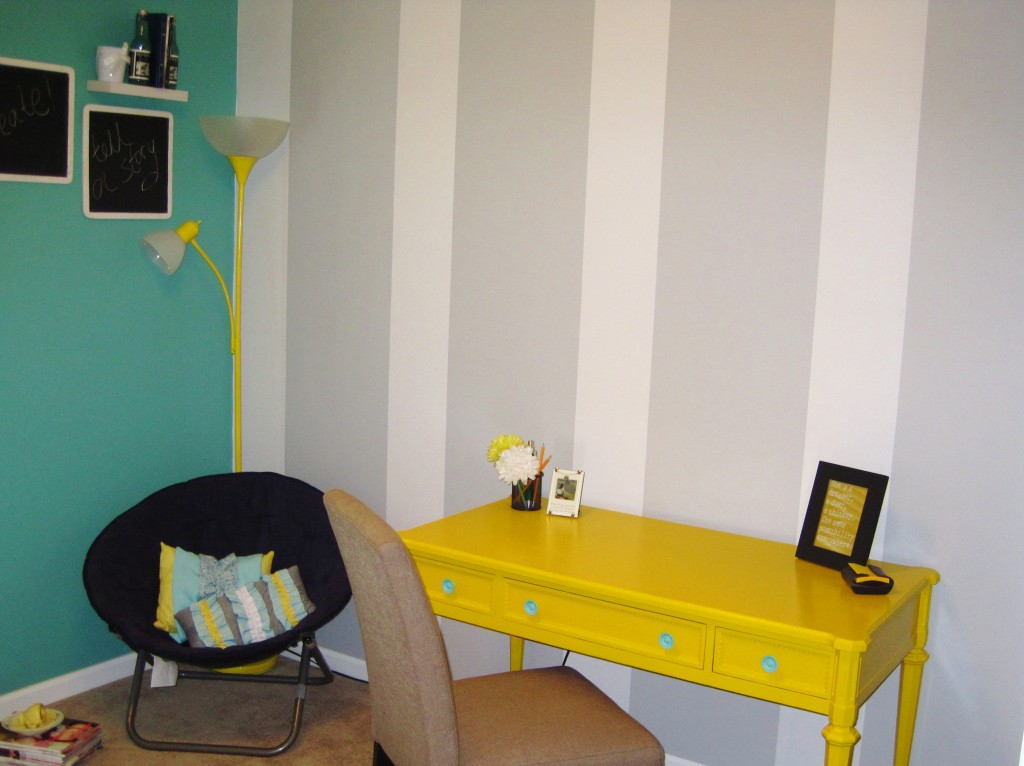 What have you transformed using spray paint? Anything awesome? I'd love to hear about it, or see it–email or tweet me a picture or send me a link here!