Guys, remember when I was all "Our garden is such an amazing surprising success?"
(Like in this post.)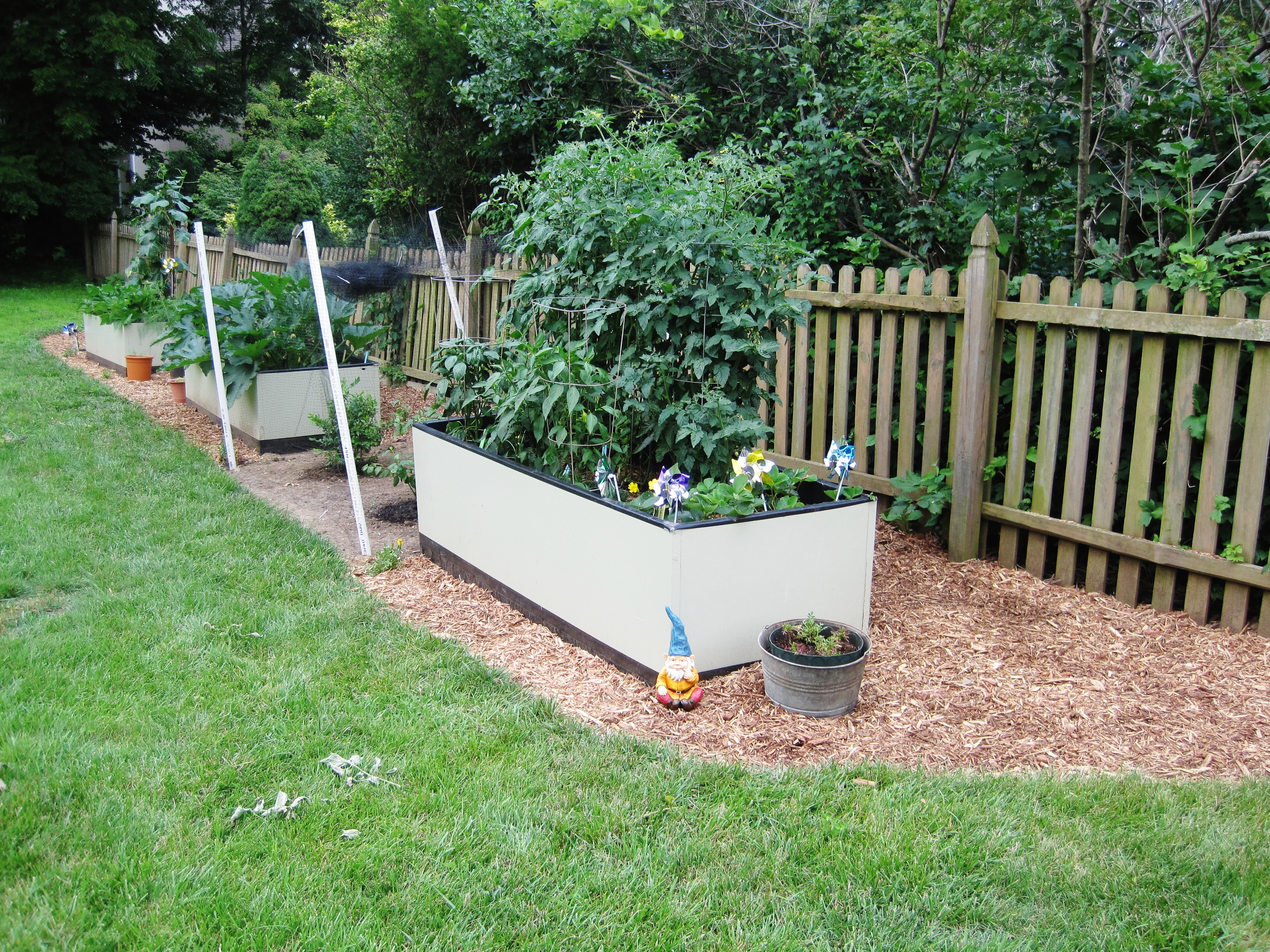 Well, I spoke too soon.
Today, when I was watering and harvesting and pruning, one of the zucchini vines broke off in my hand. It was completely rotted out at the base!
After a quick check, the others were confirmed to have the same problem. An instant rotted-zucchini-sized pit formed in my stomach and I may have wanted to cry a little bit…even though I refrained.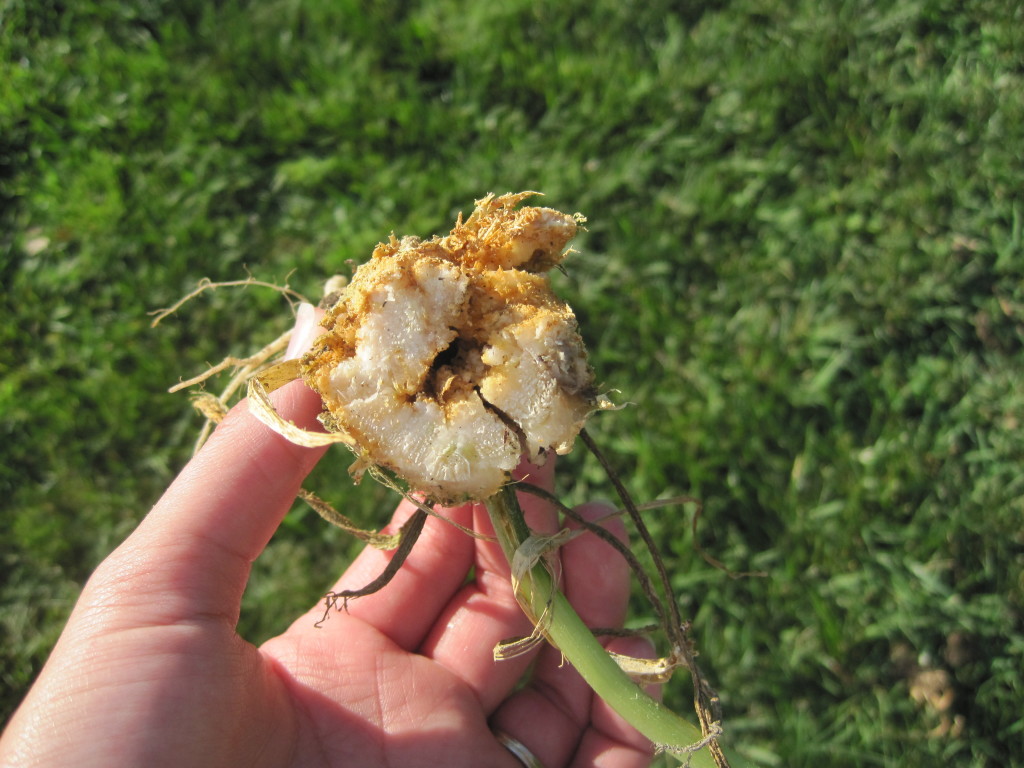 After some research, I determined we had the dreaded squash borers. Ick.
And that our plants were doomed to die within a matter of days, and they had already likely given us their last harvests.
Sad day, indeed.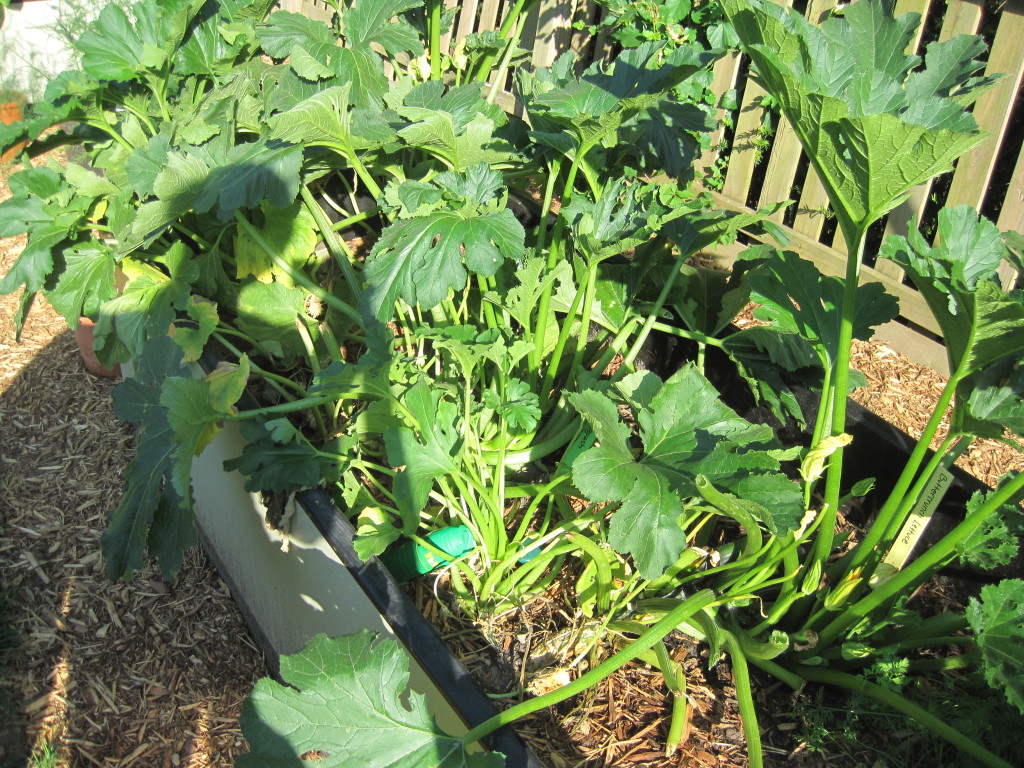 When Wyatt got home from work, we performed the operation. We started by carefully removing the rotten chunks in hopes of preserving anything that was worth saving, although that didn't last long when we discovered every single vine had been infested.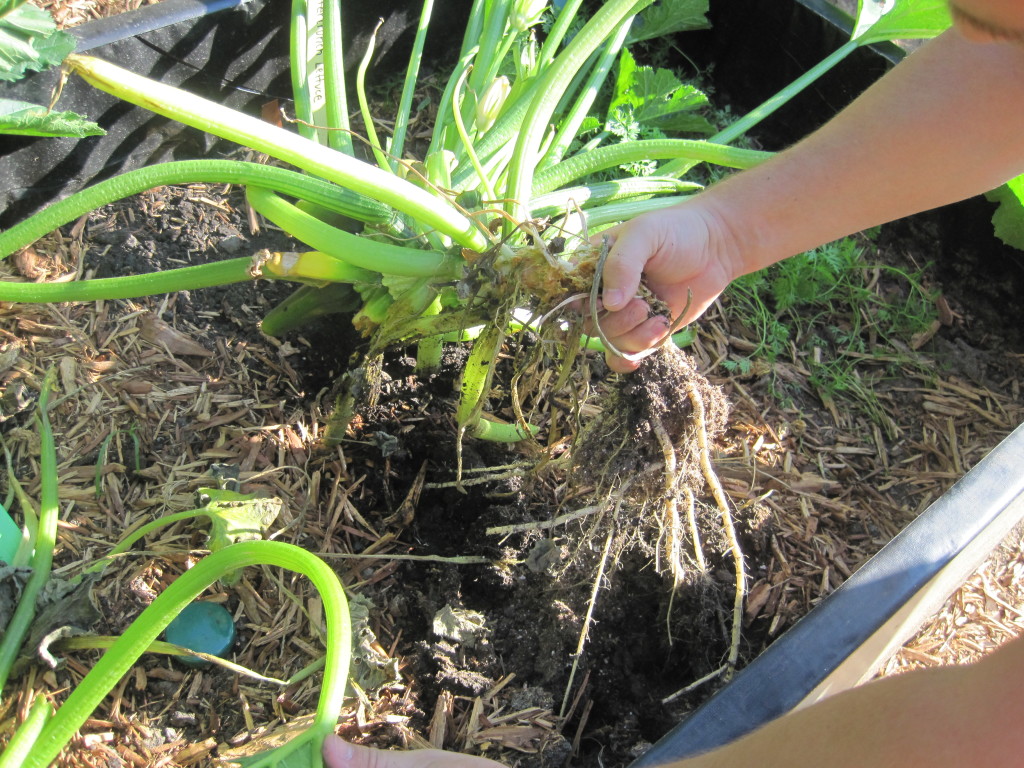 Sickening. (See the nasty thing below? Big fat white grubby thing in the middle?)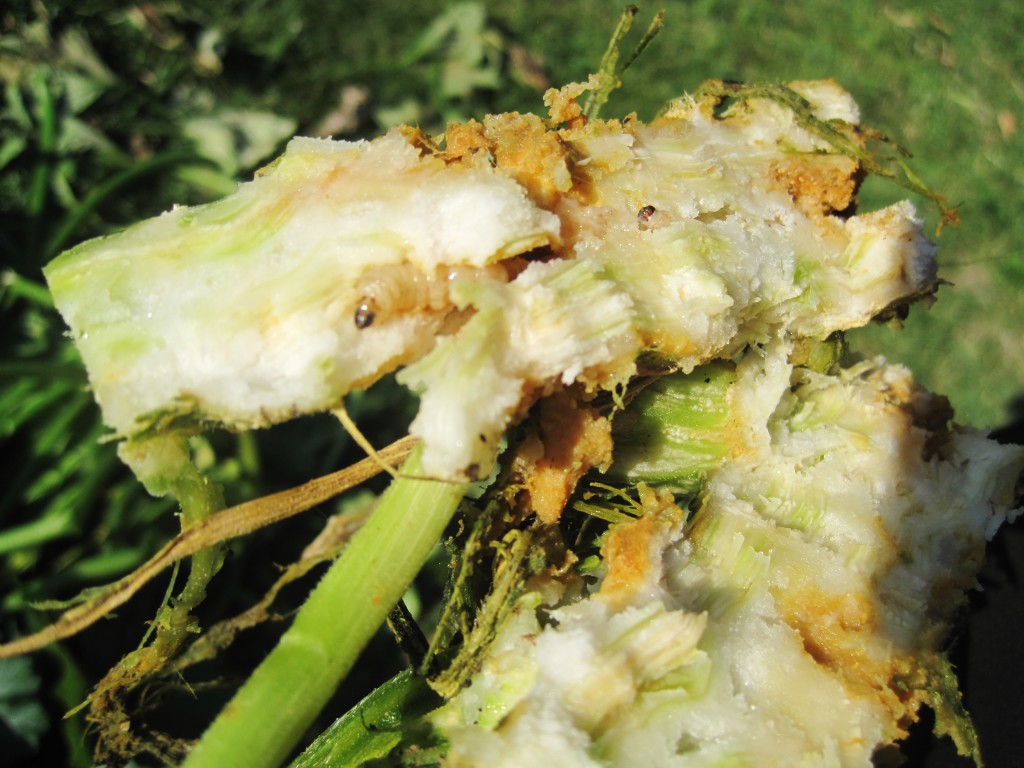 So, we pulled them all out.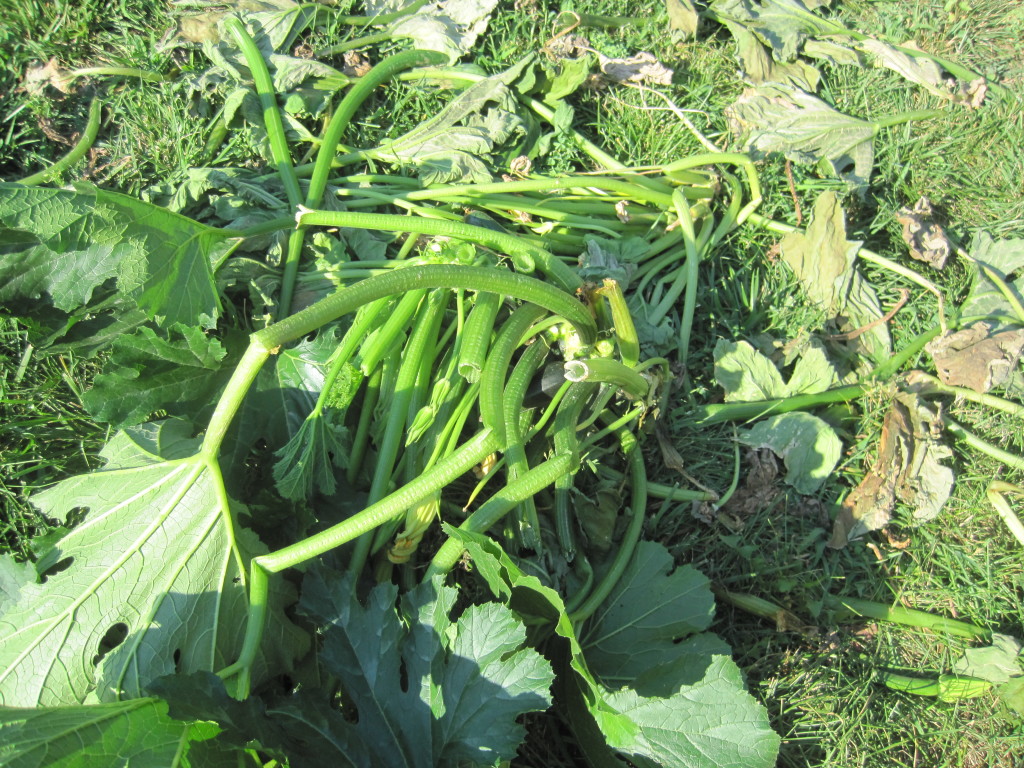 And I cried a little inside. Don't judge.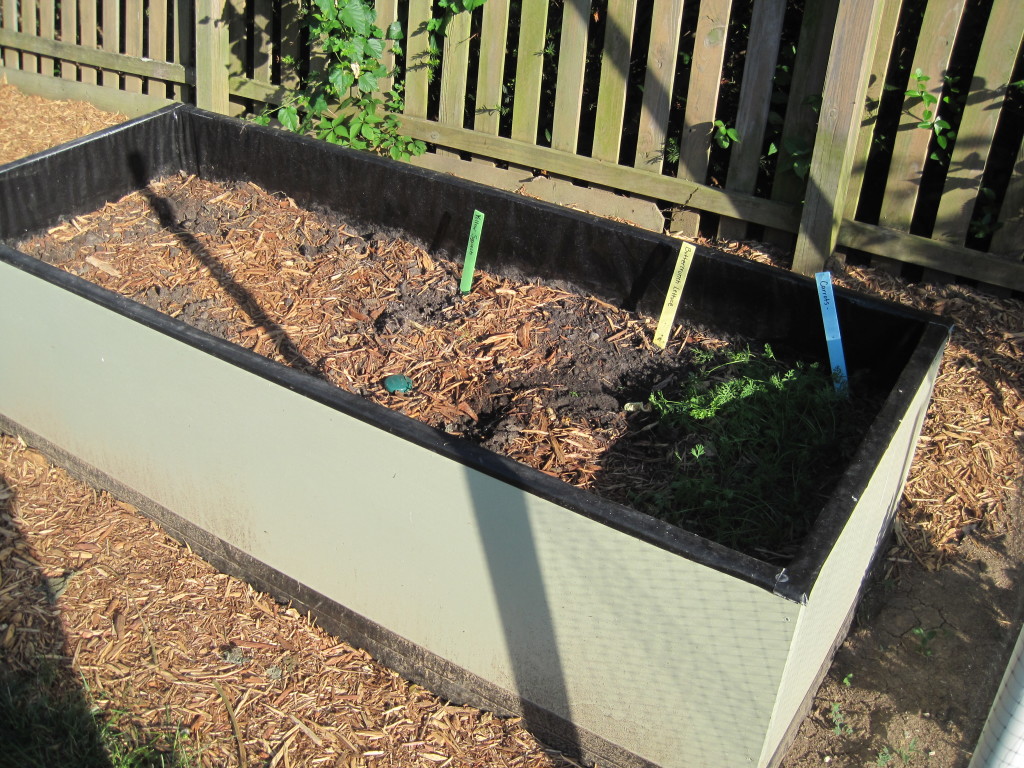 We're in hopes of replanting, so I'll keep you posted on that.
In the meantime, we're burning the vines we pulled out. To kill the borers and to give me some closure and help my heart heal.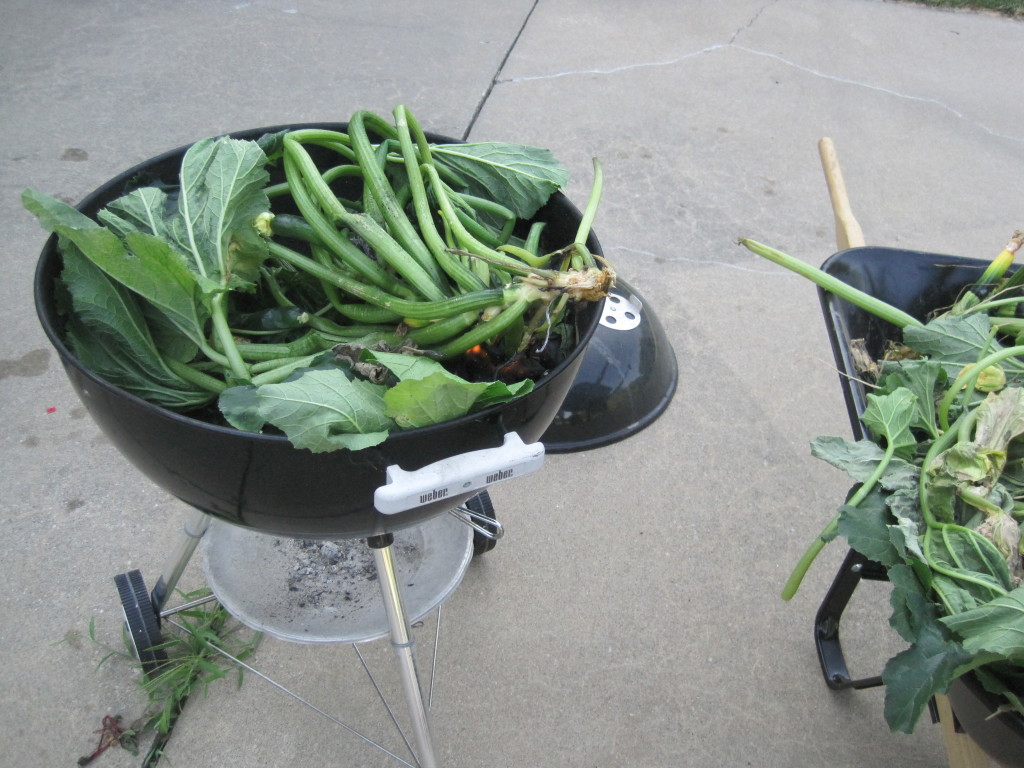 Has this ever happened to you? Help!