I know Christmas is over, but the holiday season technically lasts until New Year's Day, right? Or even January 6th (Epiphany) for some, so I still have a little bit of time before it becomes tacky that I still have all this stuff up and out, right?
So, I wanted to take a few minutes to share some photos of how all we decked the halls and walls of our new home and tell you how all our Christmas decorations turned out. Some we made, some we bought, some were hand-me-downs from family.
Here's a view of the tree: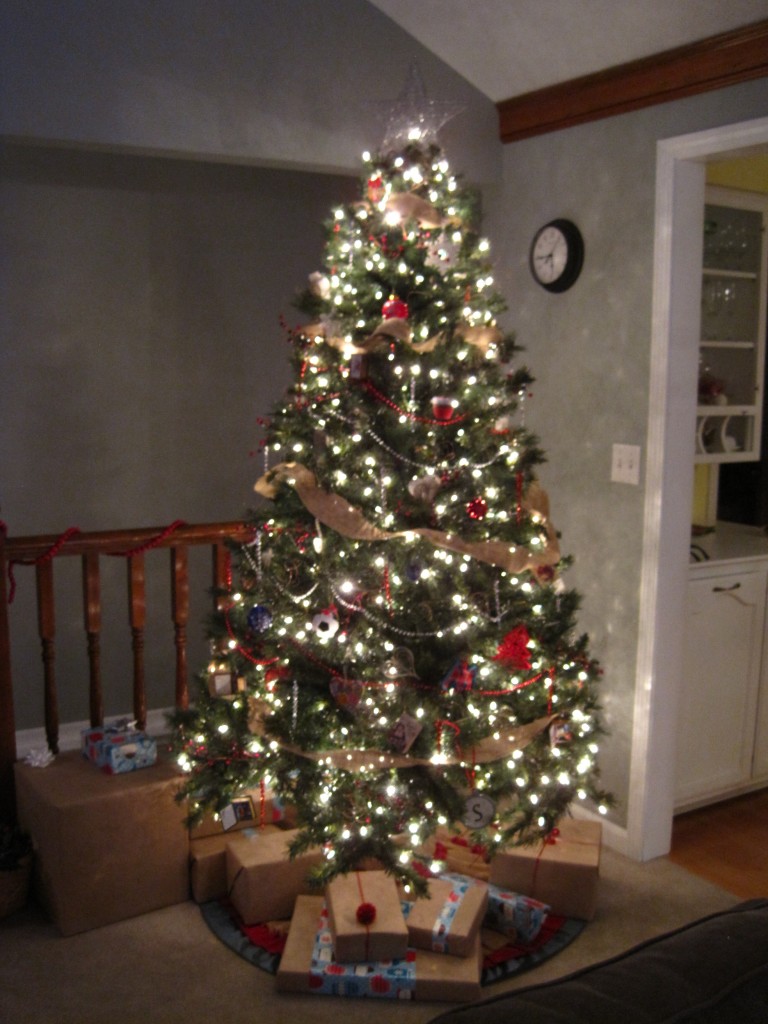 It was a hand-me-down from my parents that had one broken pre-lit branch that my dad had mended but then my mom decided she wanted a skinnier tree. A lot of our ornaments were broken down in this post from last year. Some more of them were mentioned here.
And the "hutch" in the kitchen: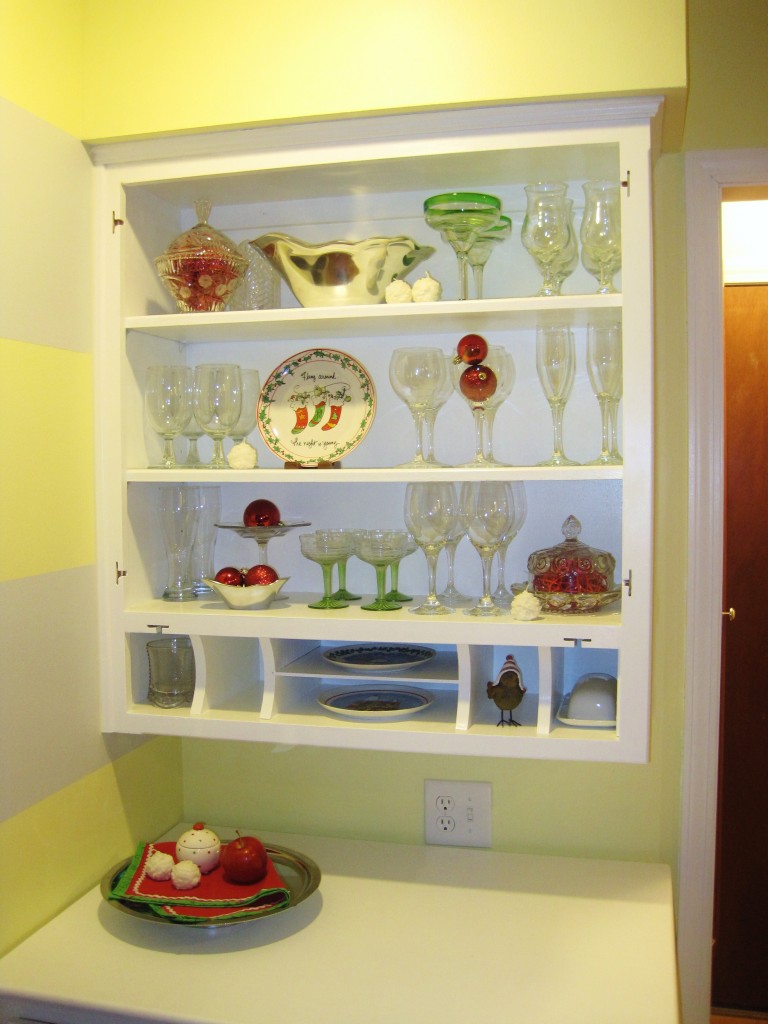 I swapped out the dishes that are usually up there (yellow and blue ones) for green ones and added the ornaments to make it more festive.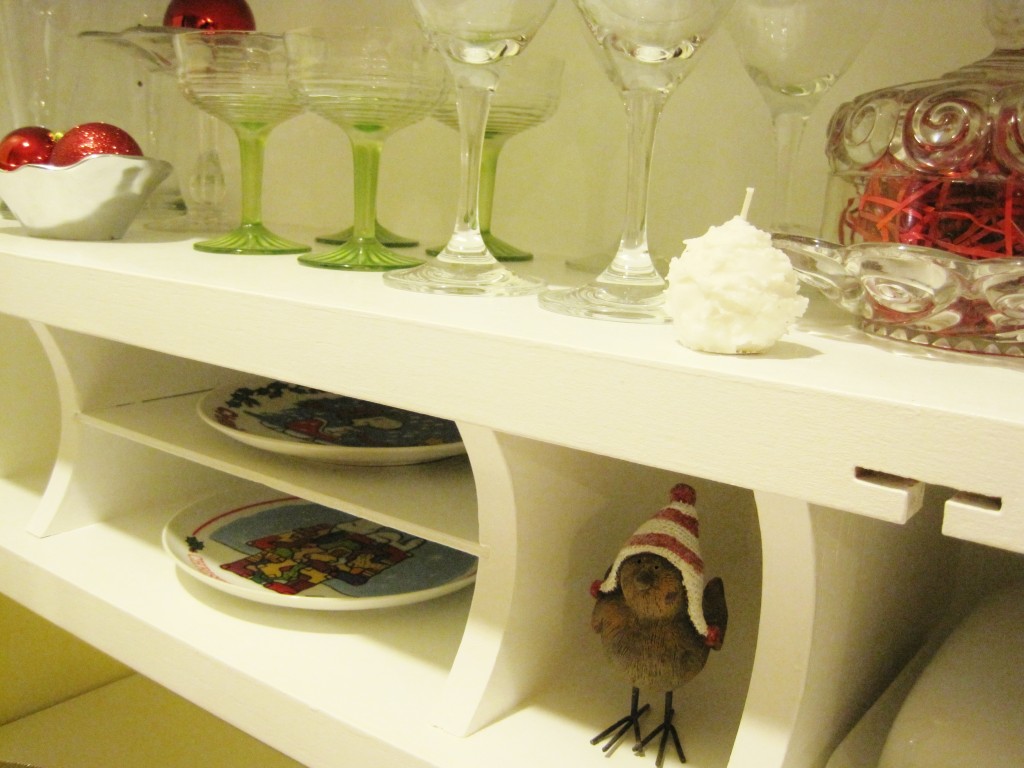 I love this little birdie! (Bought after last Christmas on clearance.) The green-bottomed sherbets were my great-grandmother's. The round glass butter dish was my great-great-grandmother's. (I added the red confetti to make it more Christmas-y.) The plates underneath came from my grandma Lois, who used to have a collector plate company.
Oh, and this is what I created for the hallway. I forgot to tell you guys about this little project.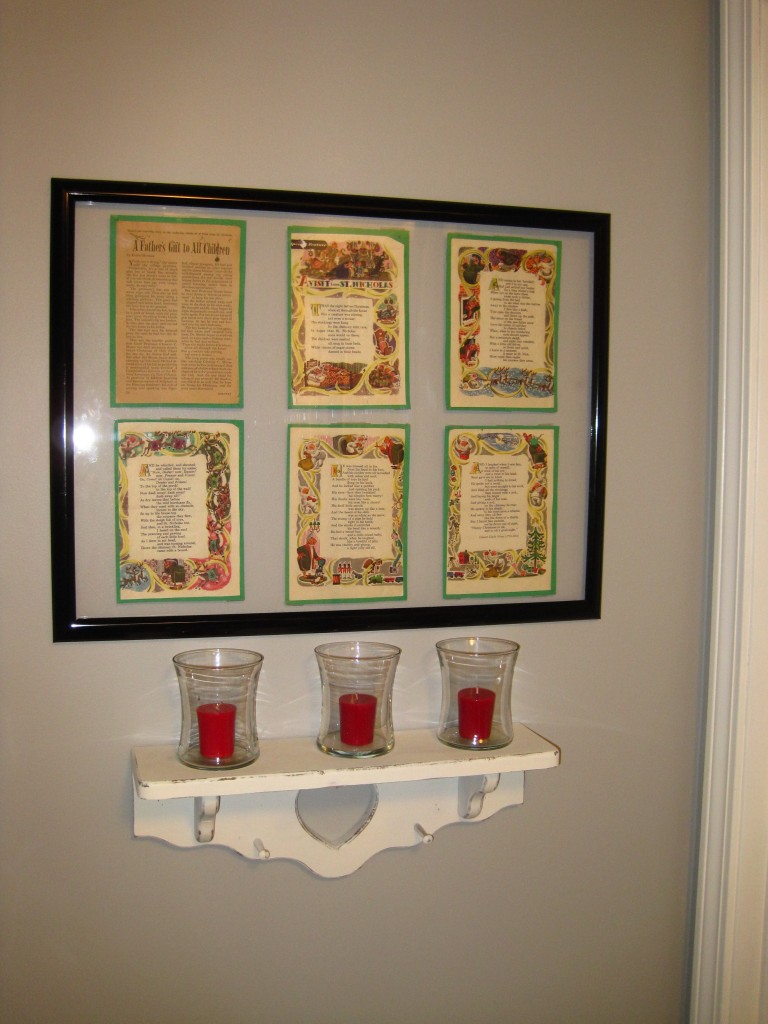 We found these old pages from the December 1945 edition of Coronet magazine in a stack of books my mother-in-law bought me at an auction. Since I love Christmas books, it seemed only fitting to display them proudly.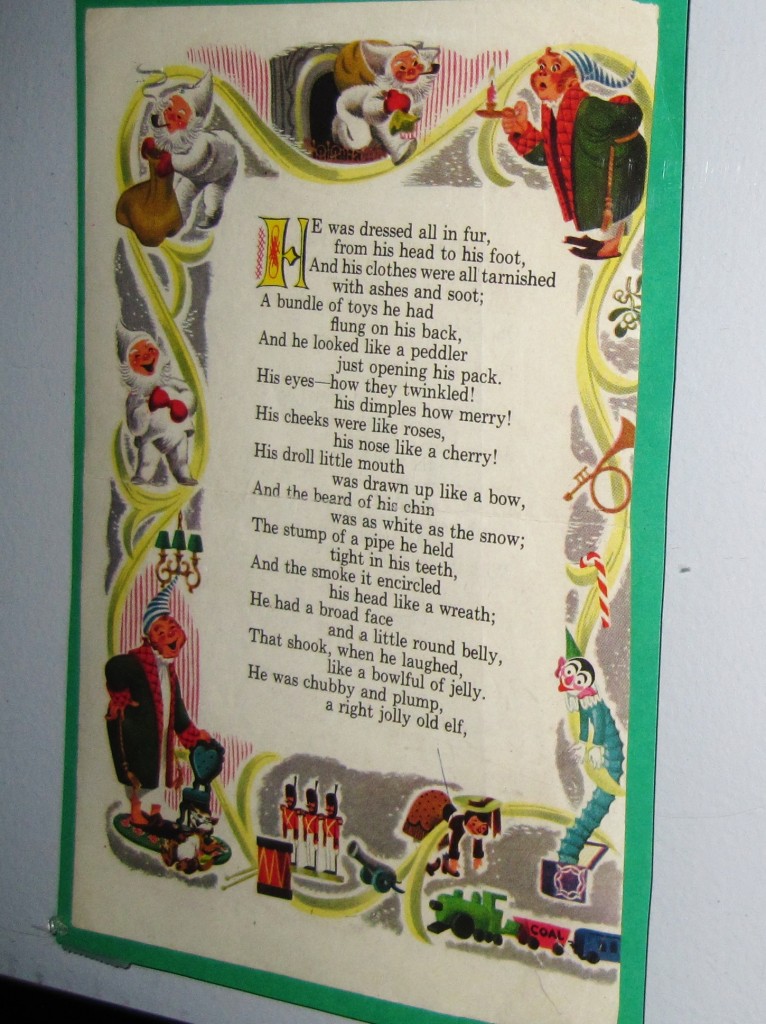 It also included this cool introduction.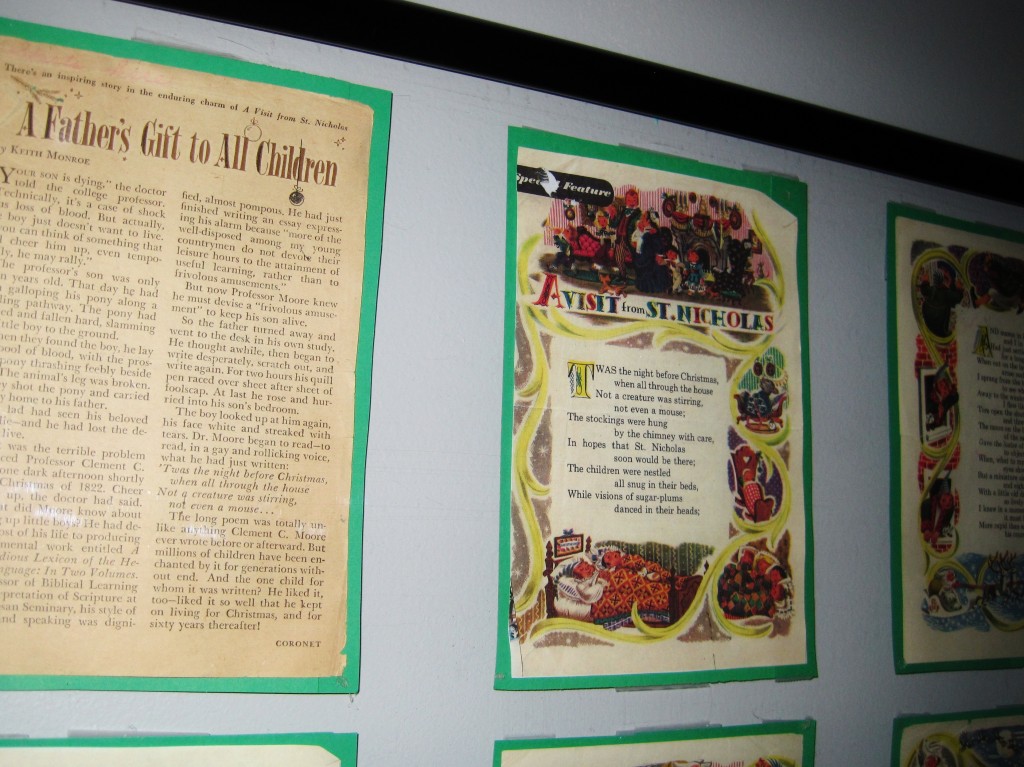 (Note: The feature, entitled "A Father's Gift to All Children," by Keith Monroe, makes the claim that Moore wrote the well-loved poem for his son who was dying after an accident with his pony. Other accounts say the story was written for a sick daughter or even simply inspired by a sleigh ride the father took on the way to town one evening. Other stories claim Moore wasn't even the author but that the credit should go to another man entirely. Whatever the truth behind it, I still loved these pages and wanted to share them.)
So, I taped them to the glass in a frame from the hallway (and re-taped them a bunch of times because they kept falling down since I was just using a little bit of tape since I didn't want it to show).
So, this happened several times before I gave in and just taped them well on the top and bottom.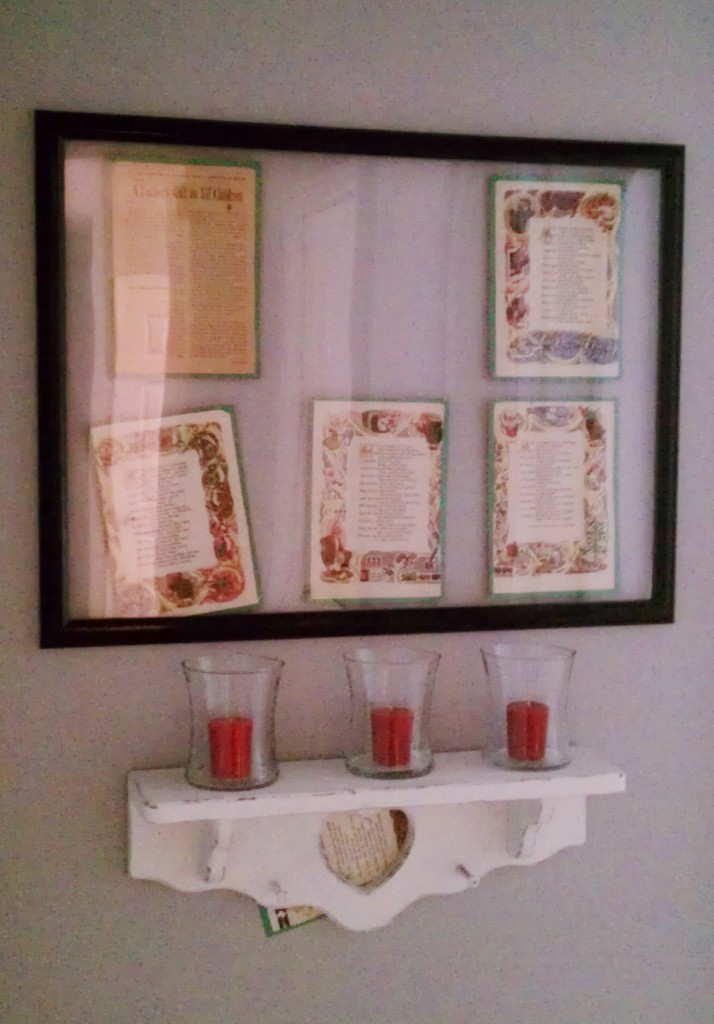 The bookshelf in the living room ended up looking like this:
I made the pom-pom garland, the paper trees, and the book tree (inspired by Pinterest). There were some freebie Christmas printables and some hand-me-down candles. Also the angel is from Wyatt's mom and the poinsettia was a gift from Wyatt's aunt. (Thanks!) Oh, and the sleigh bells are borrowed from my dad on the farm. He says I can't have them, but someday…
And I was very pleased with the mantle.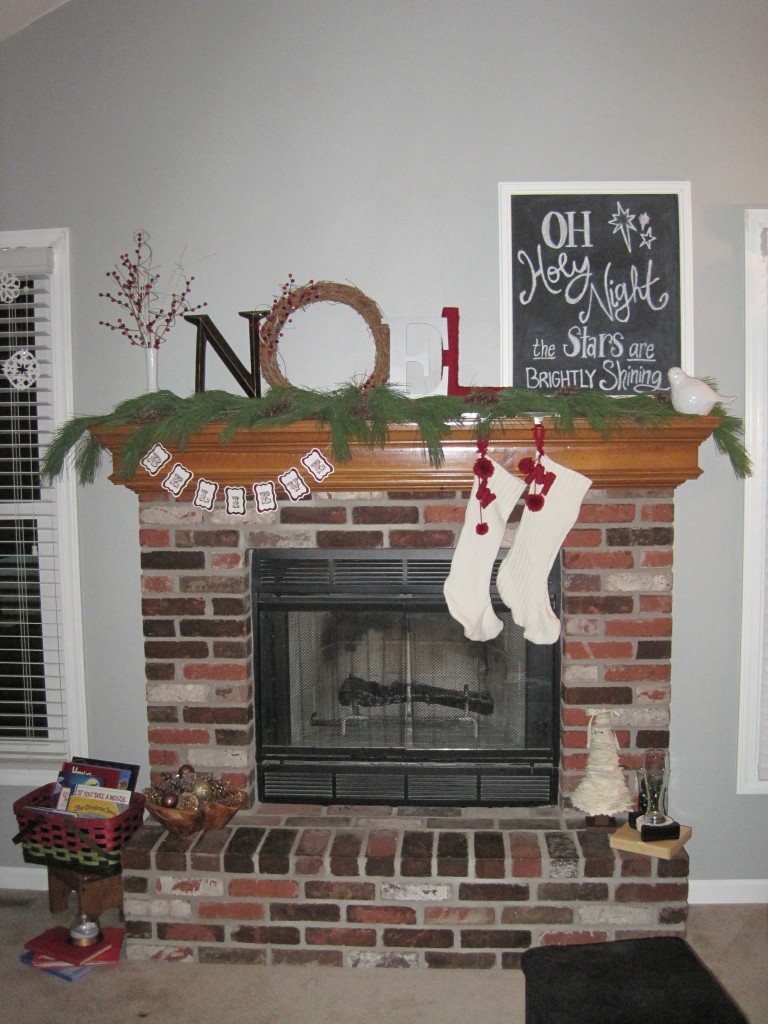 Here's a close-up of the chalkboard: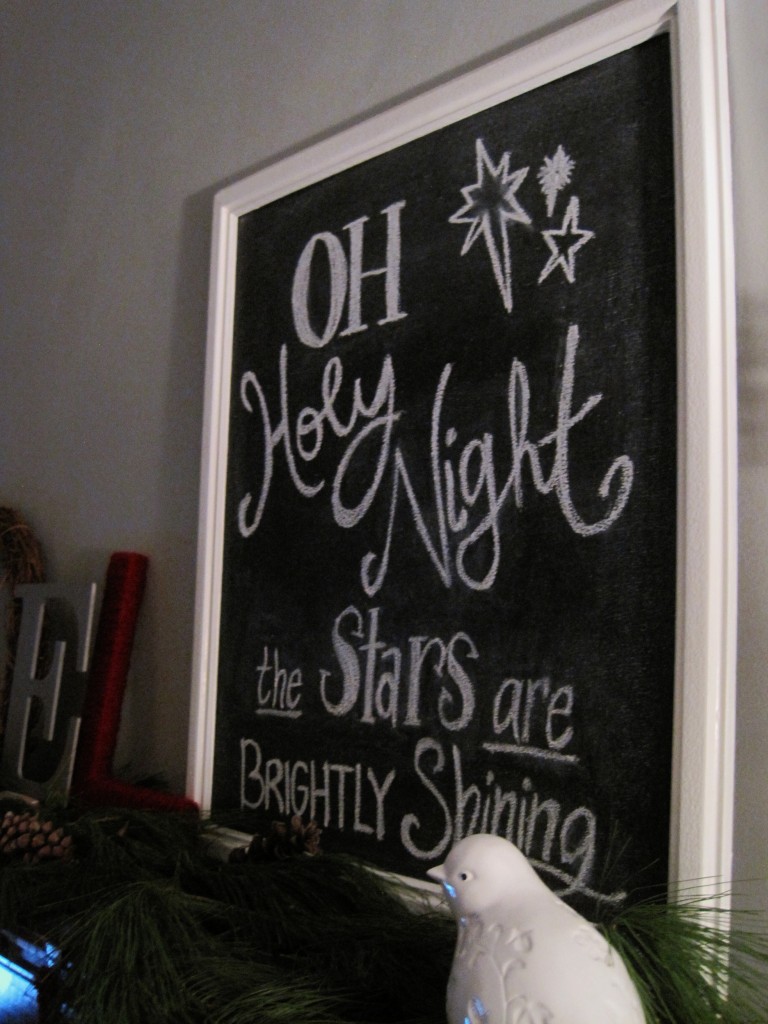 And my collection of Christmas books.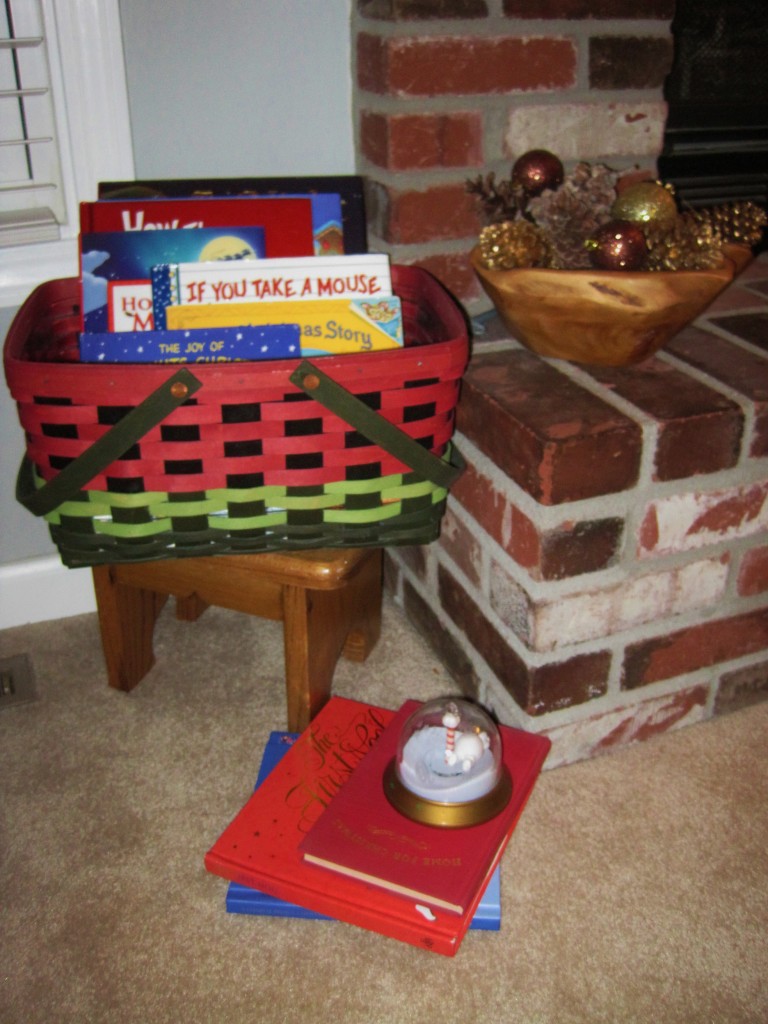 Next year, I want to decorate the shelf above the door in the living room. I'd also like to do more outside, perhaps add a wreath on the front door and some other decorations on the porch. Not to mention topping our light display from this year.
For some more posts on what we did for Christmas decorations, check out this pillow, these puff balls, these letters, the tree skirt, the nativity set, and our stockings.
What about you? Any big plans to make your home even more festive next year? What about how long you wait to take down the decorations? Am I already behind on that? Am I the only one who feels sad to see all the sparkly special touches go away for another year?