---
***I have an updated version of this printable, in a bunch of new colors, available HERE! And, see all our free printables offered HERE! Enjoy!***
As a writer who works from home (or from coffee shops or other free wi-fi locations), I use a to-do list regularly. I have trouble balancing things that need doing around the house (like cleaning the kitchen) with things I need to do for work (call all the sources for an upcoming project.) And, my desk will show you that I can get a bit messy and unorganized when I'm busy and working.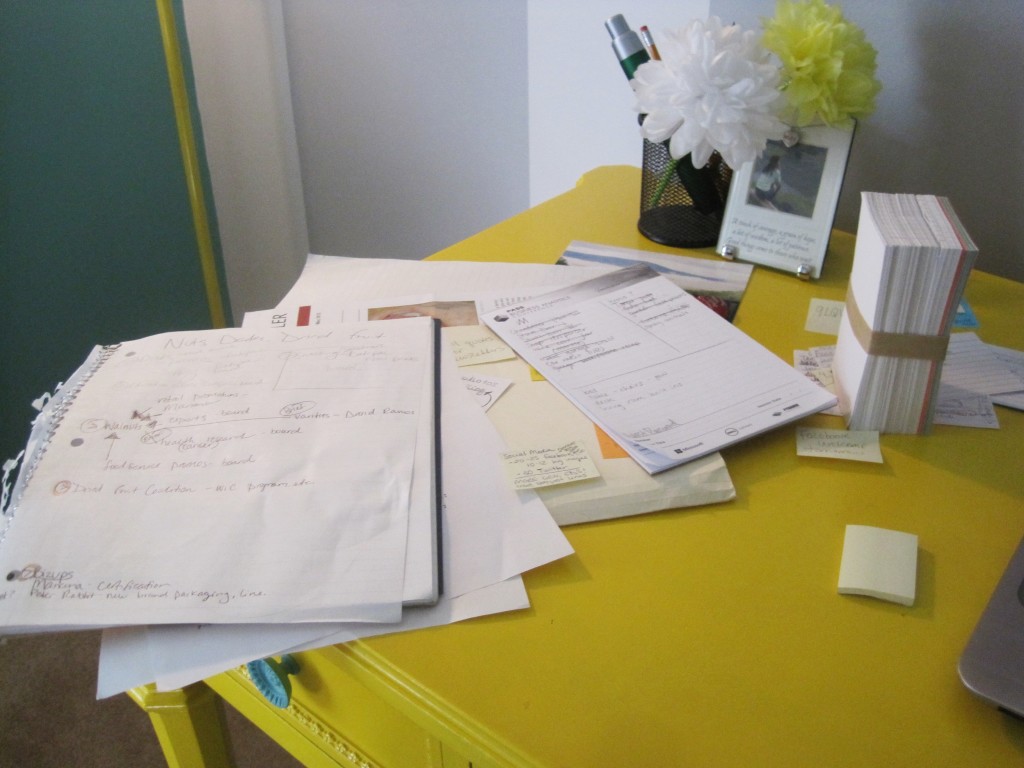 So, I tend to rely super heavily on my to-do list each day.
In fact, I've come to rely so heavily on it, designing the perfect one for me is a bit of a passion. I need it to be fun and functional in order to inspire me and keep my on track. I love shopping for these little notepads at every stationary department of every store I go into, but I always end up not buying them, no mater how cute, because I know it just isn't as functional for me as it could be. 
Last year, I found one online from Thyme is Honey, and I loved the look and general concept behind it. Really, I think she was brilliant for coming up with this layout. (I don't think she offers that design anymore, though. Bummer.)
So, I had a friend print a year's worth for me. It was great, and I've used all but three of them. (I'm running out!) I was enamored with these for awhile, and I still like them a lot. They are well-used.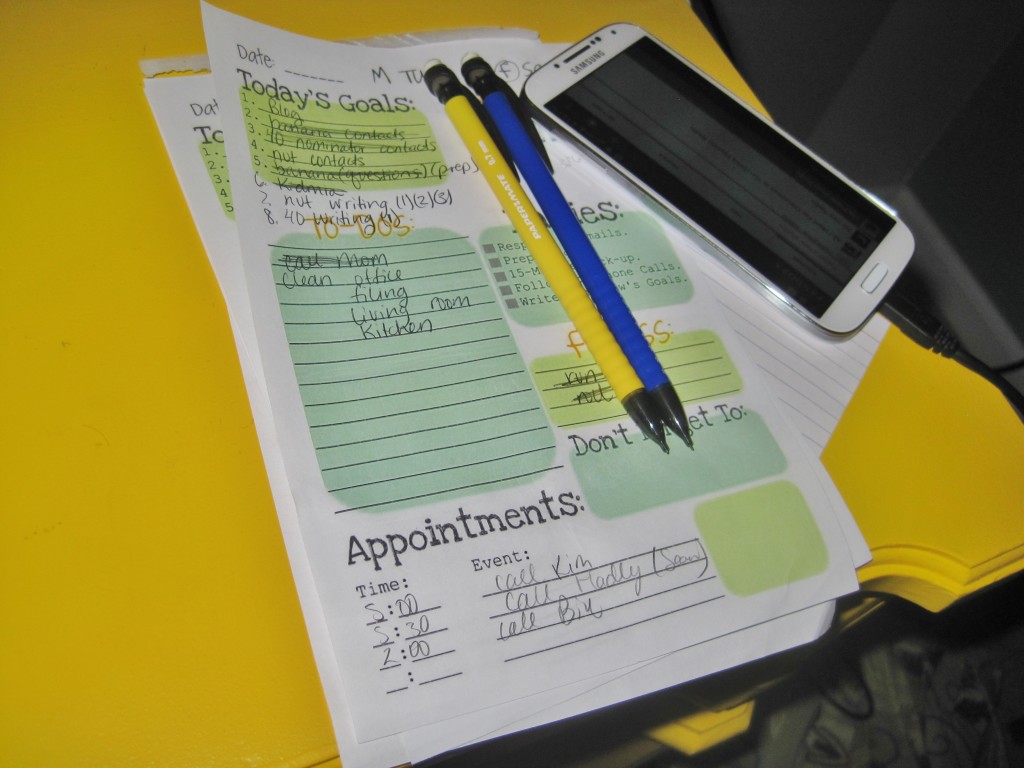 However, when I noticed my stash getting low, I set out to design my own, this time with less of the stuff I don't use (I don't do the same daily stuff she does) and more of the stuff I do use (I need more space for work-related items) and a way to separate priorities (such as housework and freelance work).
So, after a few frustrating hours in Photoshop trying to make my own version of Dani's masterpiece, (I'm a novice, for sure!) here's what I came up with: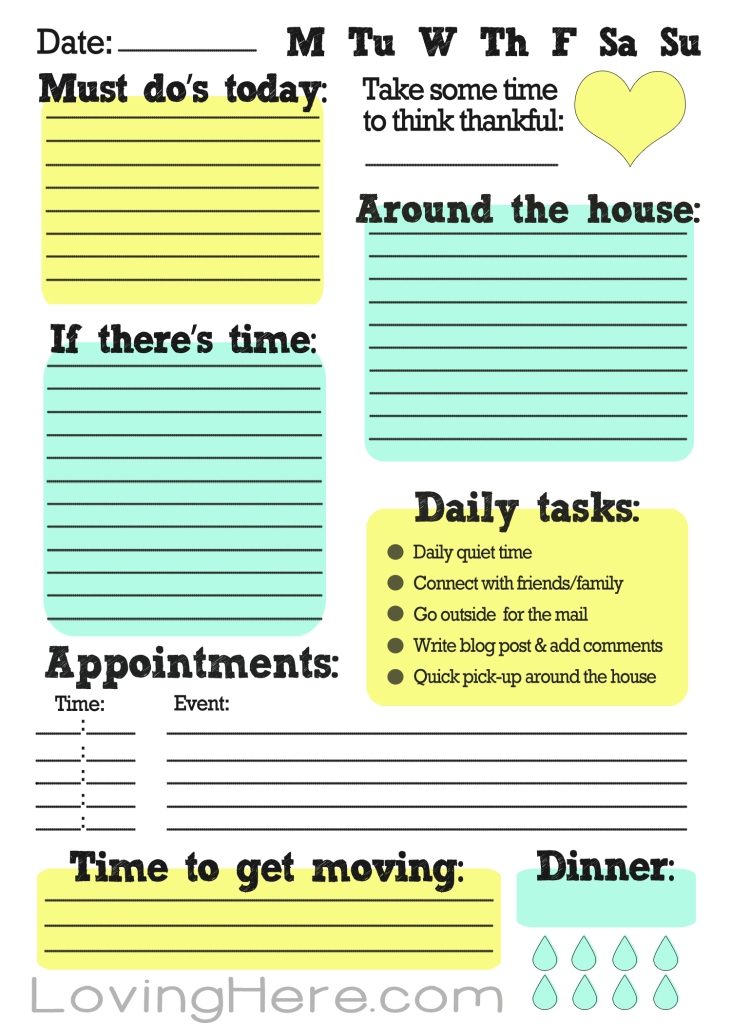 You can download (just right click on the above image and select "save image as") the above file to print at your own leisure (as long as you don't sell it to others!) or if you'd like a custom list, I'd love to design it for you. For $5, I'm offering you your choice of colors, fonts, your own "daily tasks," and headlines for the categories. Interested? Place your order, here. And if you'd just like to print the above one for free, by all means, help yourself free of charge! 🙂
Now, tell me how you like to stay organized. Do you use paper to-do lists like me, or are you all digital? 
**As always, these designs are only available for personal use. That means you aren't allowed to sell them or tell other people you created it. If you share them, please provide credit and a link back here. Prints may be available in bulk or commercially without watermark. Email melissa (at) lovinghere.com for more information.**
Oh, and be sure to check out my Printable Pinterest board to find your own favorites. And, you can find all my free prints to download, here. (There's a bunch–go check them out!)
Follow Loving Here Blog's board Pretty Prints on Pinterest.