You may have noticed in my Wednesday post about our houseplants that I failed to mention a couple of other pots we have growing in the kitchen window sill.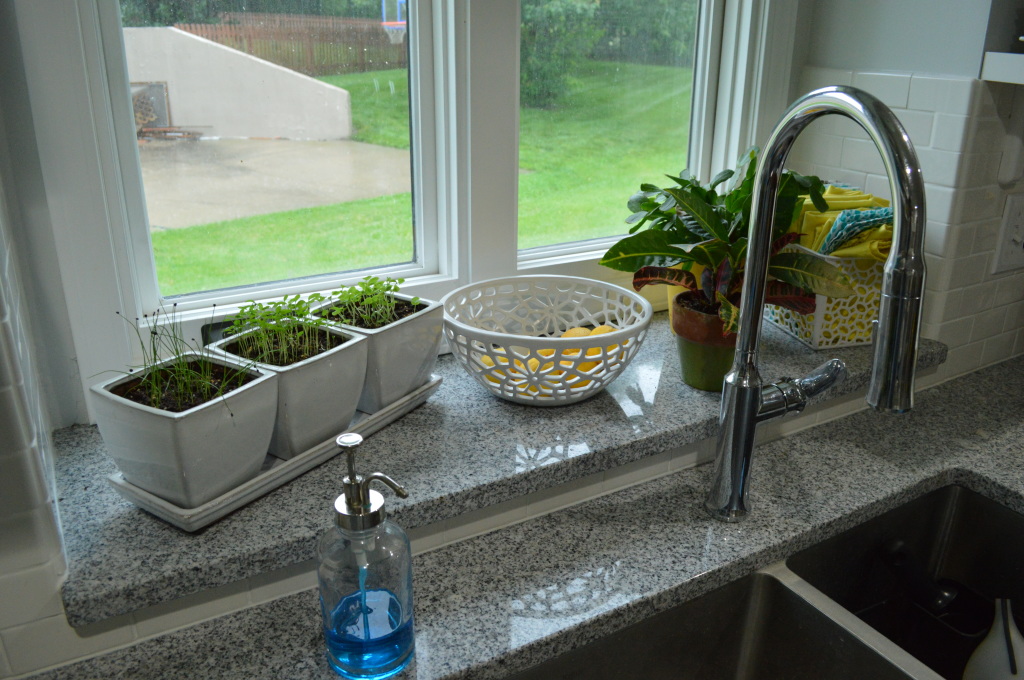 (It's okay if you didn't notice, I'm going to tell you about them anyway. )
For Mother's Day, Wyatt got me a couple of nice little gifts, one of which was a new herb planter for the kitchen window. I liked that it had a matching tray to catch any water that runs out the bottom, which protects our granite counters from discoloring.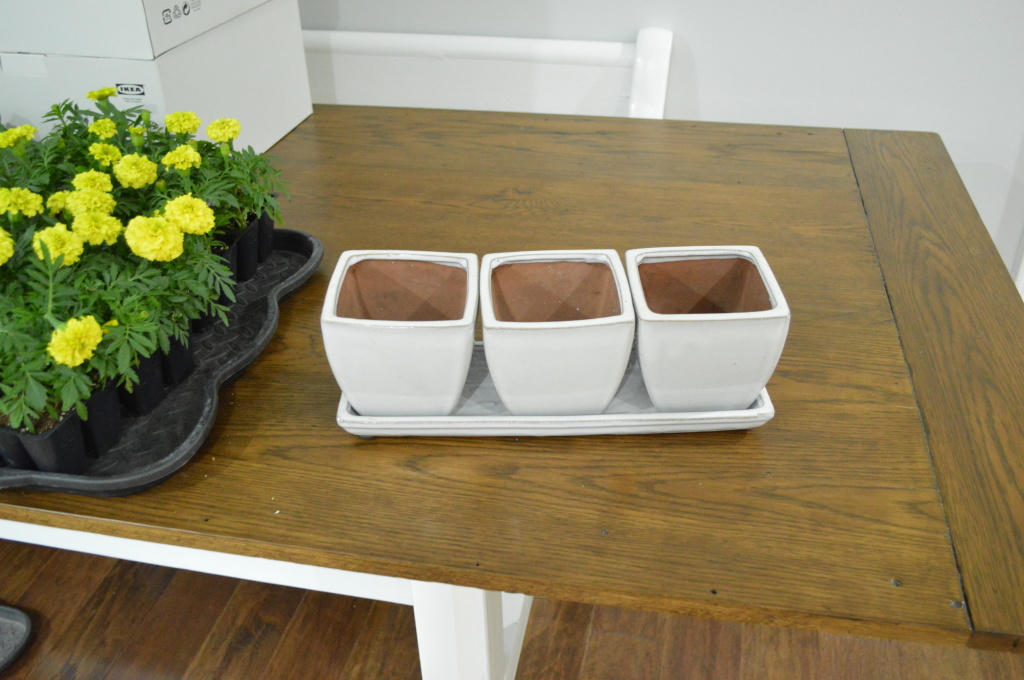 Instead of buying plants for these, I went with the thriftier route and used seeds. In face, I went the free route, because I was actually given several packs of herb seeds from Wyatt's mom. She assured me that she wouldn't use them, so I happily took them off her hands.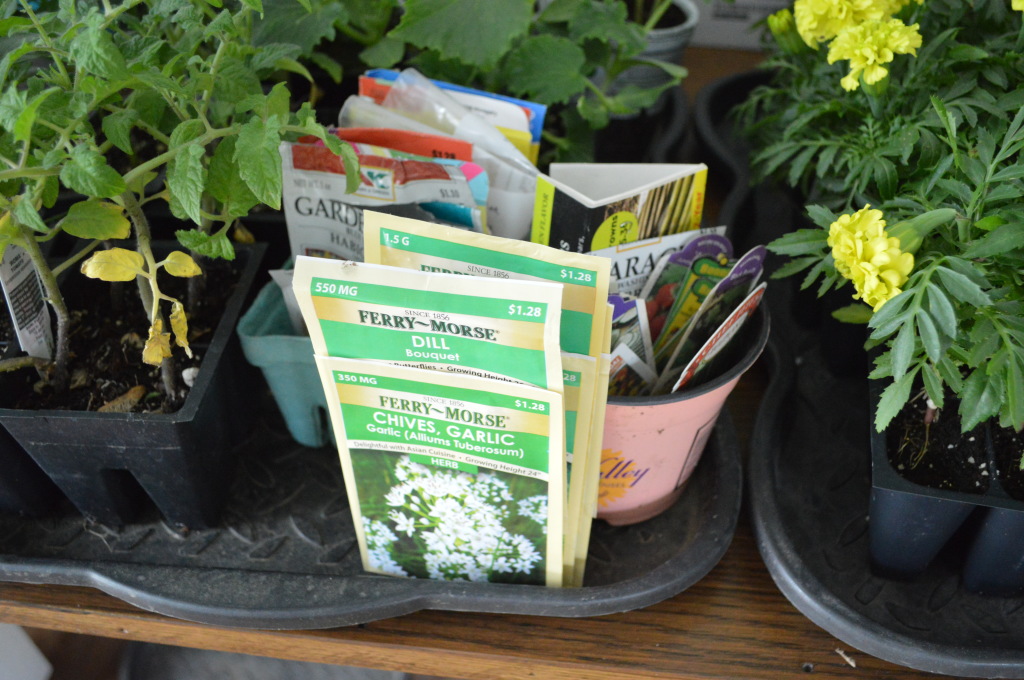 Then, I had to wait.
And wait.
And wait.
Sort of like waiting for Beanie to hurry up and finish growing in there before we can meet him/her…
But eventually, the little seedlings sprouted up, just like Beanie will eventually be born.
And then, he'll grow like a weed, er…an herb.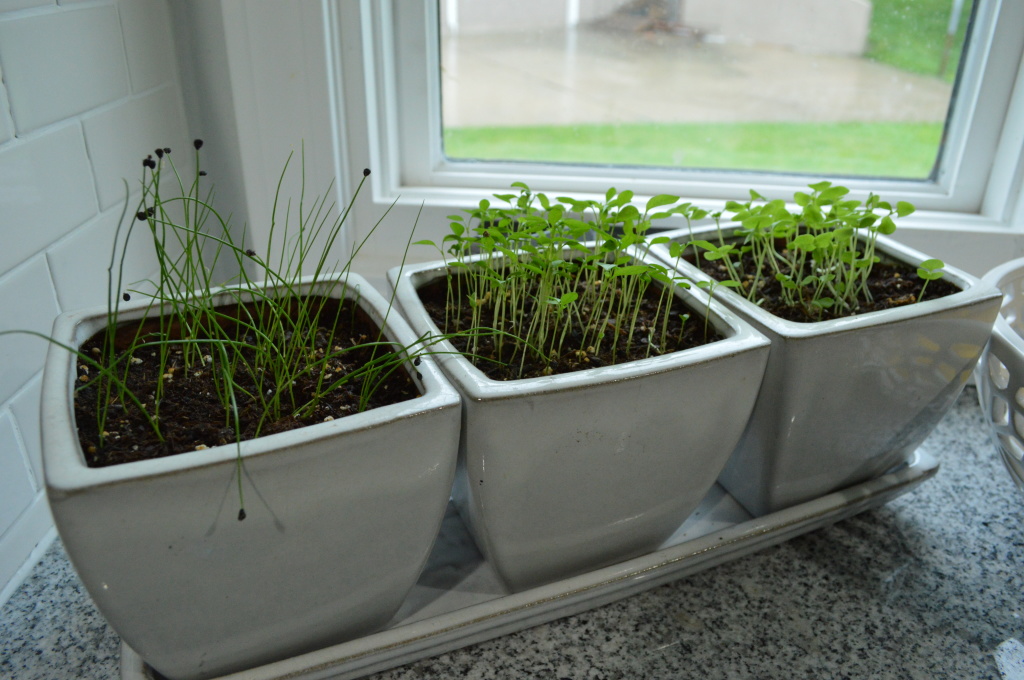 I still have some growing to wait for before we can start using these, but I'm looking forward to fresh basil, parsley, and chives with our garden produce this summer. Of course, unless it stops raining soon, we may not end up with much garden produce. Sheesh.
I had a hard time deciding which herbs to plant in these little pots this time. Chives are a no brainer for me, because they are one of my favorites. The parsley is also usually a favorite, but this is curly leaf instead of flat leaf so I'm not as familiar with it. I almost went with cilantro (for fresh salsa this summer) but ended up putting that outside with the dill…and I know basil is popular, but it's never been my favorite, so I'm open to suggestions for how to use it that aren't too…basil-y.
Thoughts? Recipes to share?