Happy Halloween, everyone!
Because of the whole "being nine months pregnant thing," I didn't do much in the way of fall decorating around here, but I did pull out a few little fun things, like my mini gold pumpkin flower pots I made last year.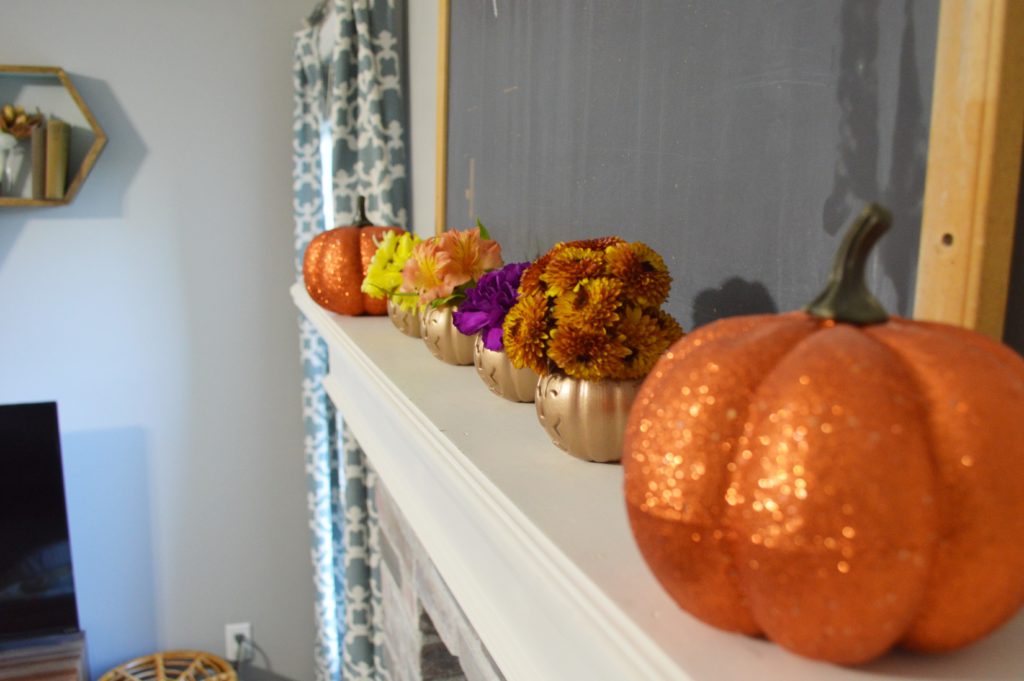 And, because Will gets so excited about pumpkins, I hid a few others around the house for him to find.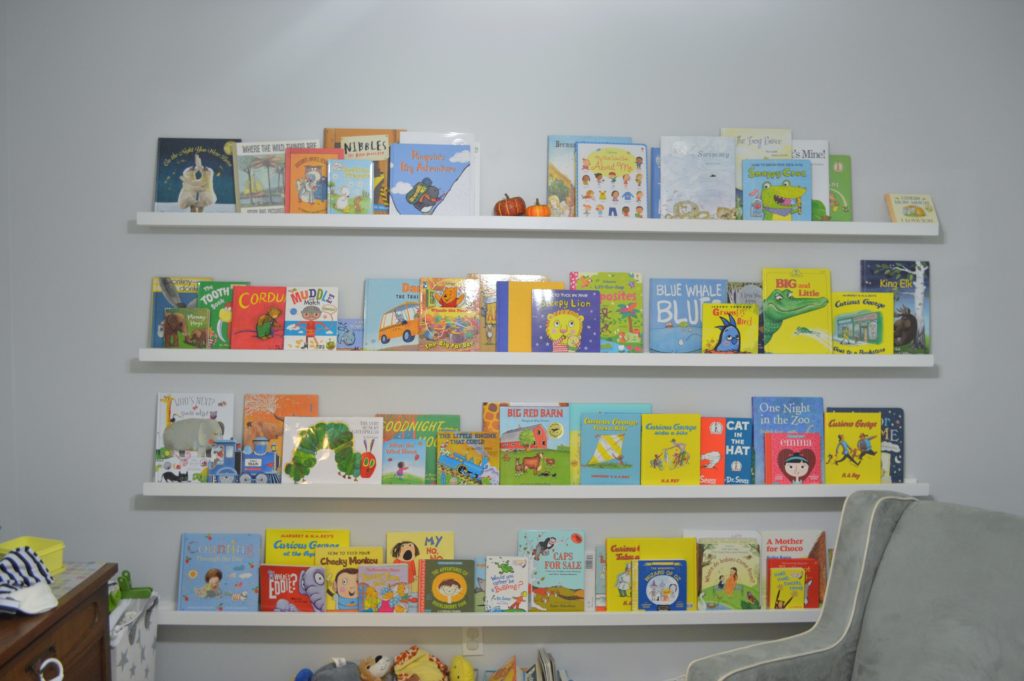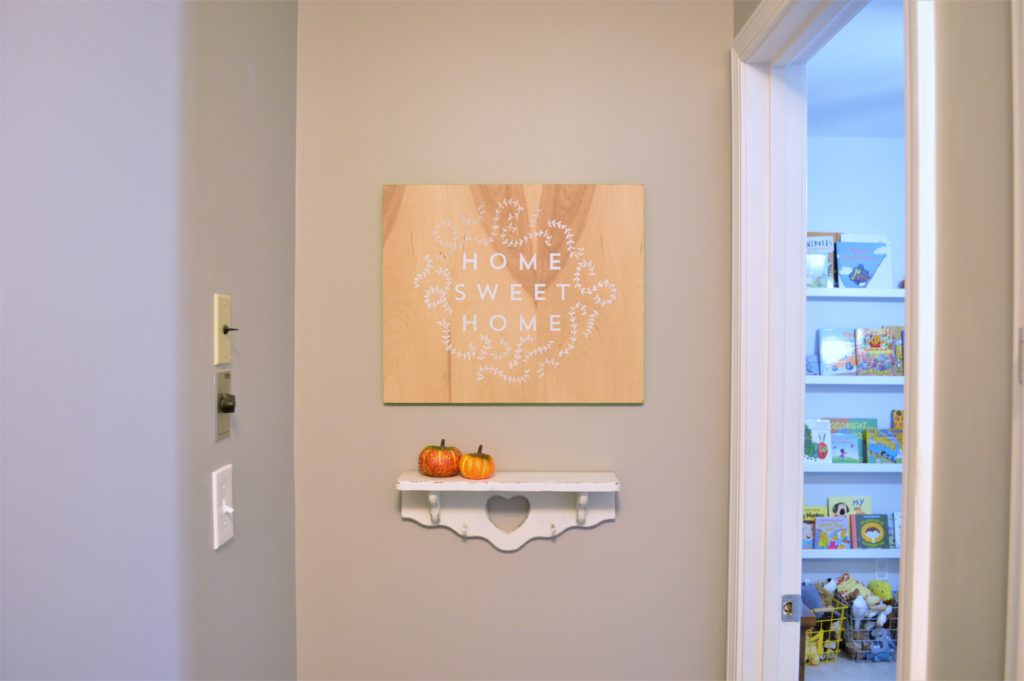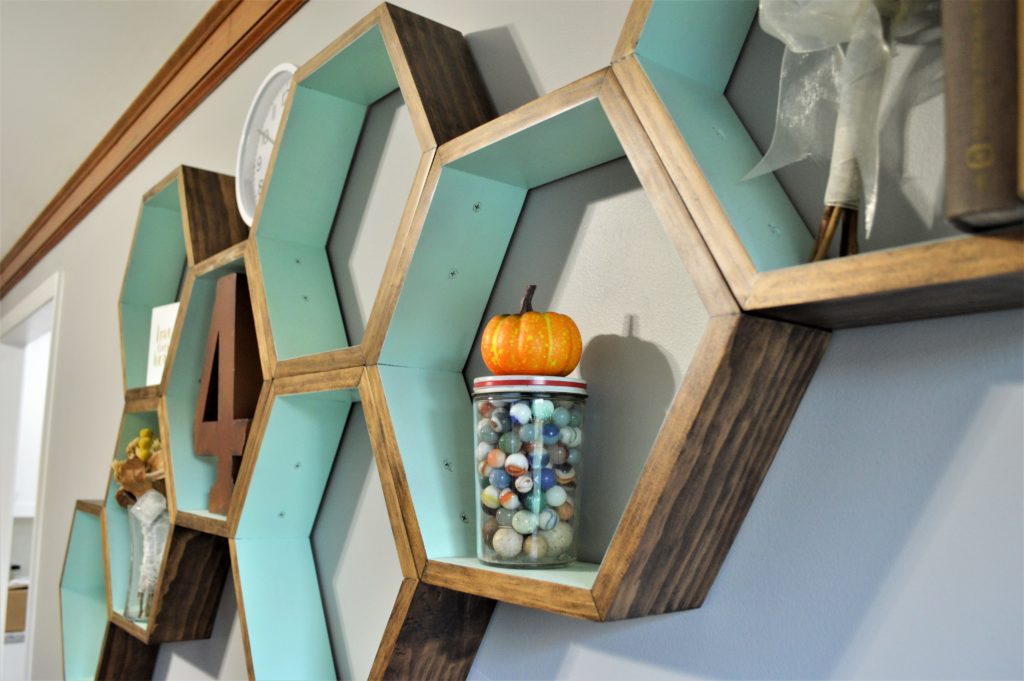 So, our home isn't super decked out for Halloween, but it's still a little festive. We've been busy with other things…. like welcoming home our daughter! Honestly, I'm proud to say I even got the decorations out at all! Sometimes, a little bit goes a long way.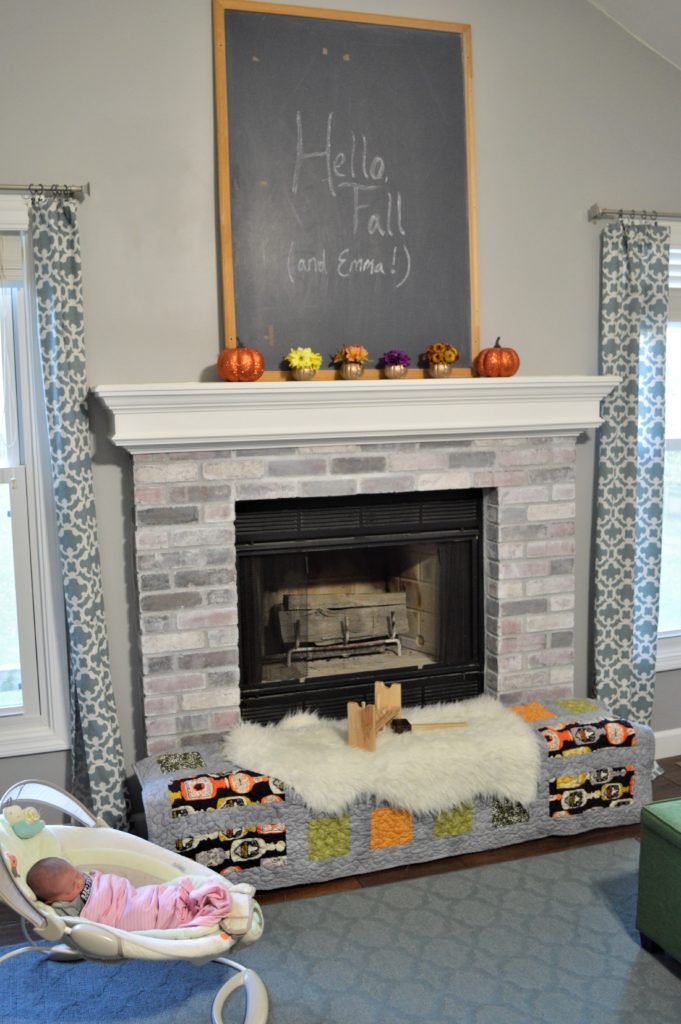 There's something about a few fresh flowers that makes even the simplest decorations look better, right?
I hope you're having a wonderful time dressing up and celebrating with your friends and family!
Tonight, we're having round three of festivities after taking Will to a couple activities this weekend. This year, we went with a Hungry Caterpillar theme because it's one of Will's favorite books, and it worked well for me to wear Emma and have her be the butterfly.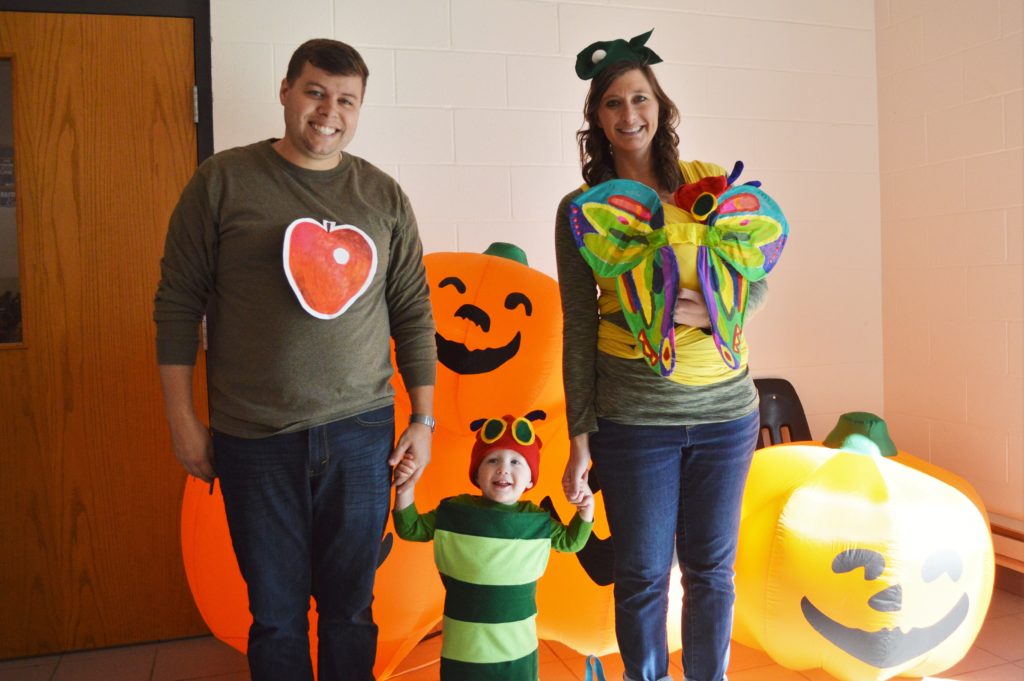 I made Will's costume from strips of green fabric and a red stocking cap. Emma also needed a red hat decked out with some felt eyeballs and some butterfly wings, which were just painted angel wings from our dress up stash. Pretty simple DIY and pretty cute! 😉
What did you dress up as this year? Any Halloween or fall decorations happening at your house?