Last week, I started my Freebie FriYay series, where I give you guys free stuff on Fridays. Woohoo for free, right?
Today, I'm offering another one of the prints I created for our blue and gold winter clipboard wall. (For the sources to the awesome gold prints I shared there, click here.)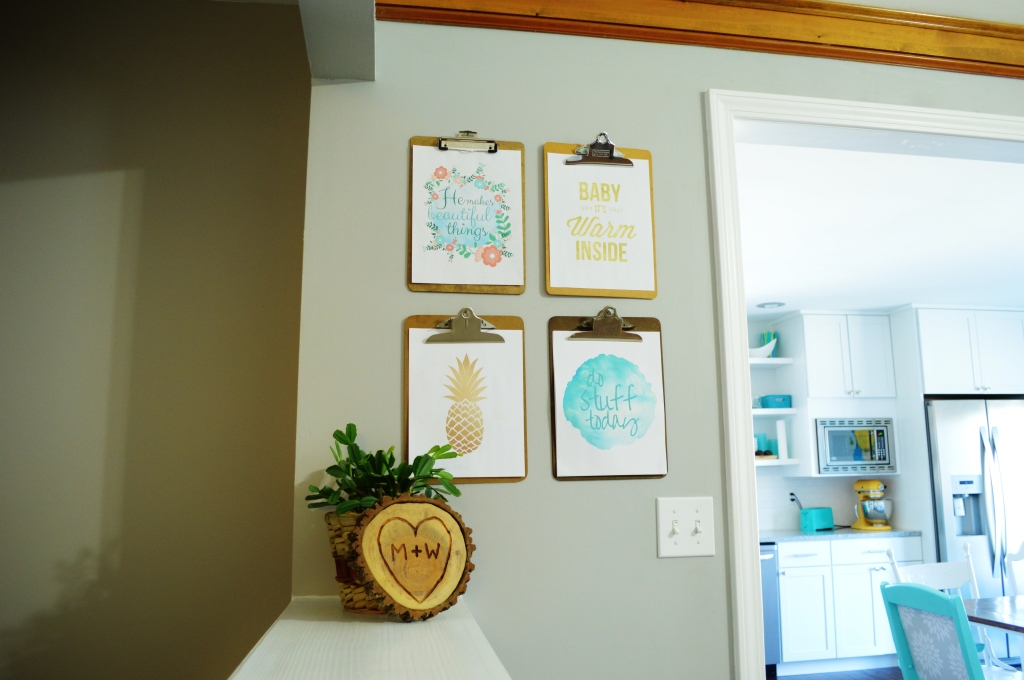 This time, it's a pretty floral print with a reminder of some of my favorite worship song lyrics. (You can listen to a cool version of the song, here. Seriously, go listen.)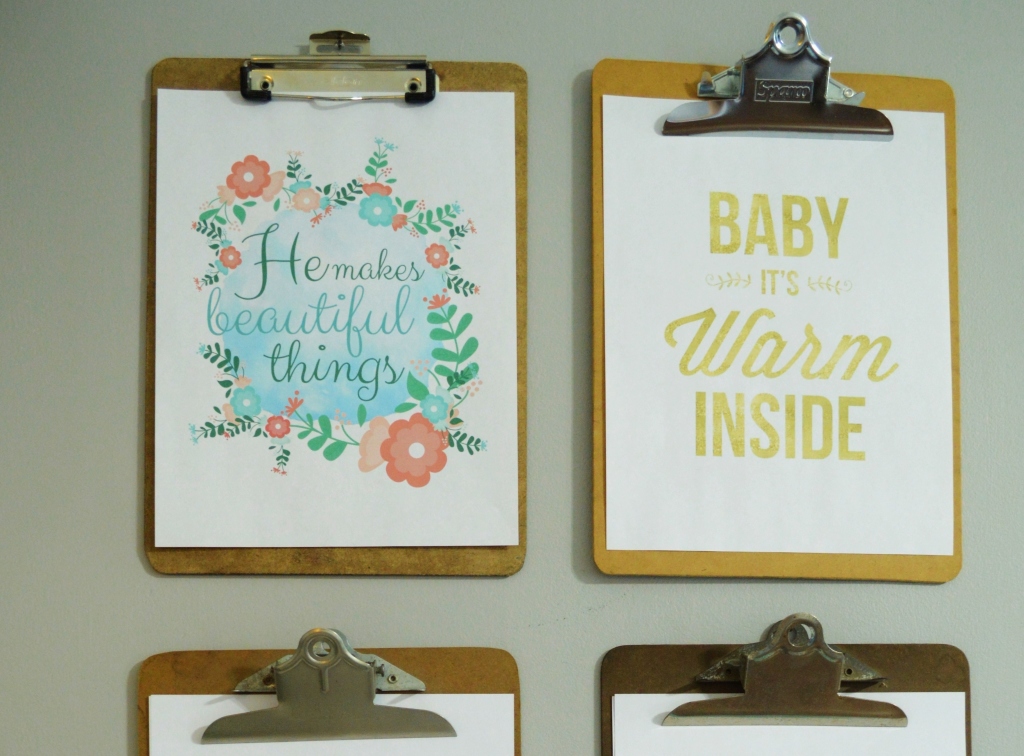 I know this girly print won't be everyone's favorite, but that's the beauty of freebie FriYAY, I get to share more things, more often, and hopefully, you'll like some of them and want to either print them out or share them with your friends (giving credit and sharing is totally welcomed!) so they can print them out, too.
And, who doesn't need a reminder than no matter that however messy things get, beauty comes from the brokenness?
I know I need to hear that. Every day. Multiple times a day.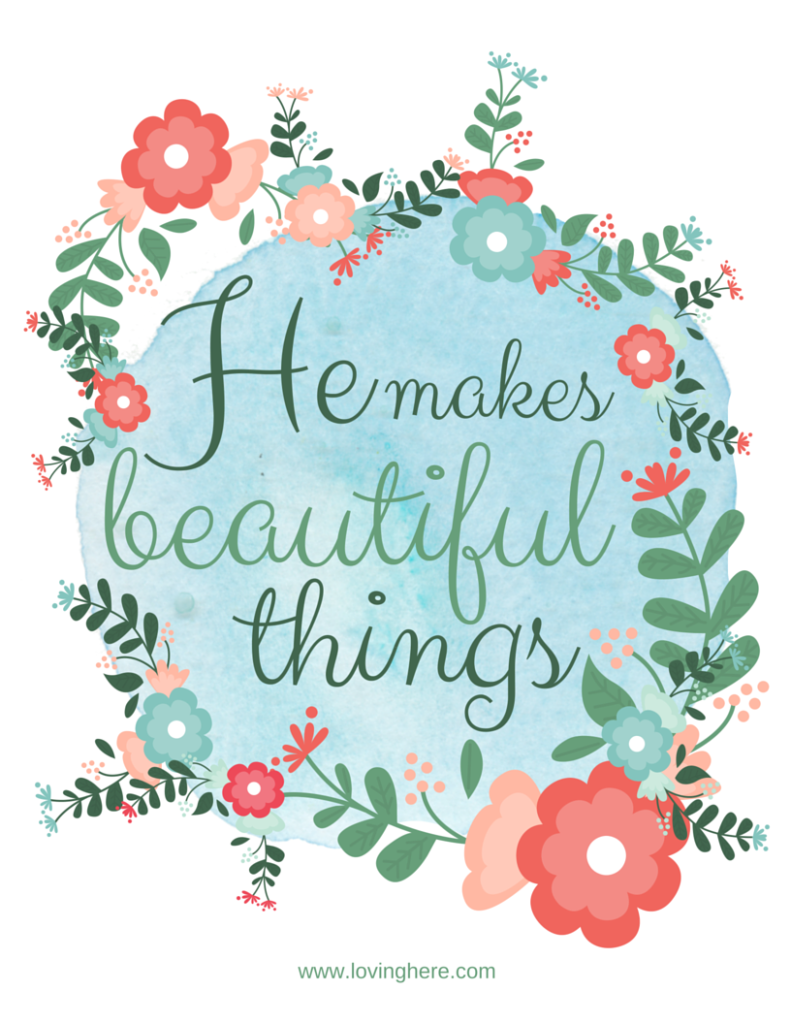 The easiest way to print is to right click on the image above and "save as" to save it to your computer and then print it out however you normally print stuff. Or post it online (with a link back) to remind all your friends of the message.
Enjoy, beautiful friends!
**As always, these designs are only available to print and use  for personal use. That means you aren't allowed to sell them or tell other people you created it. If you share them, please provide credit and a link back here. Prints may be available without watermark for $5. Email melissa (at) lovinghere.com for more information.**