One of the biggest blessings most young families are given is the gift of hand-me-down furniture. It's wonderful to help fill empty rooms and prevent everyone from having to sit on lawn chairs or canoes in the living room.
But, the bad part about all that free furniture is that it doesn't always perfectly suit our vision for a room. Now, that doesn't mean we don't want the gift. Of course we do. We are firm believers in not only saving money wherever we can, but we also don't want to waste things that still have a lot of life in them. Call it thriftiness. Or call it green-living. Or call it whatever you want. I usually end up calling "mis-matched" because that's how rooms often feel when you're working with things that weren't your first choice.
My parents gave us a small chest of drawers that used to live in our bedroom.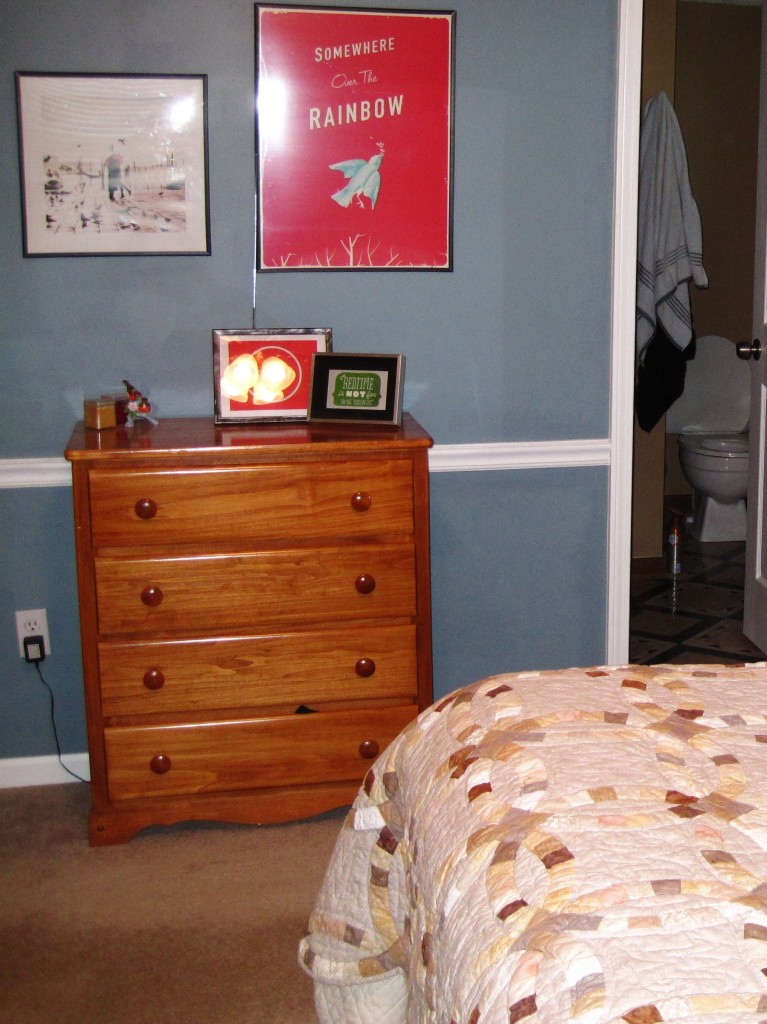 It was fine, but just not our taste. So, we saved up and bought something we liked a little better.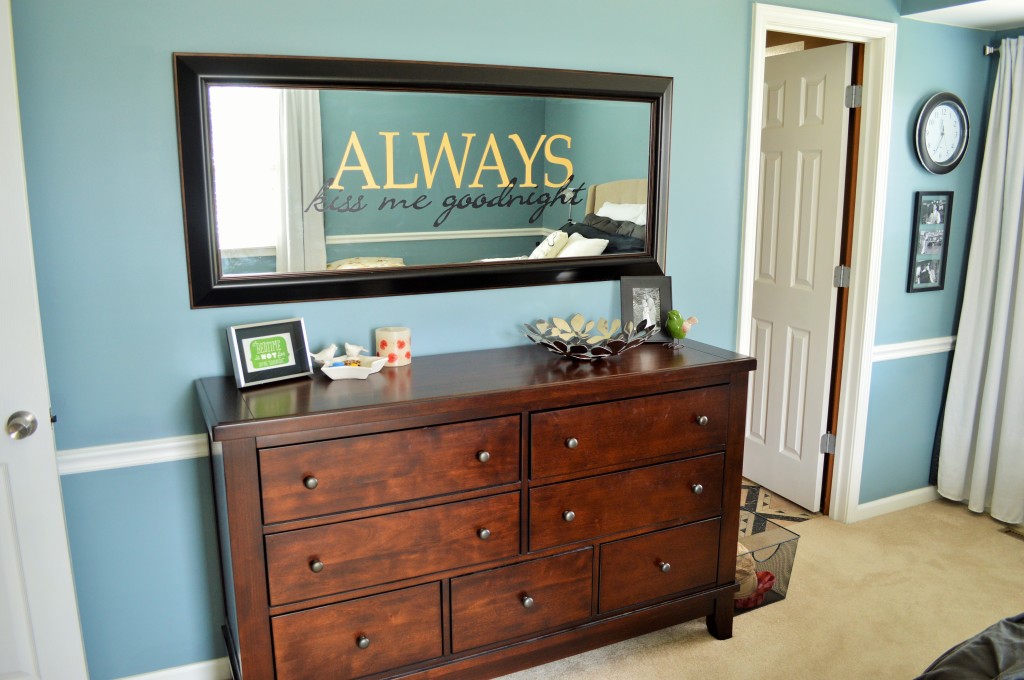 And then, we moved the little chest into the guest room for extra storage.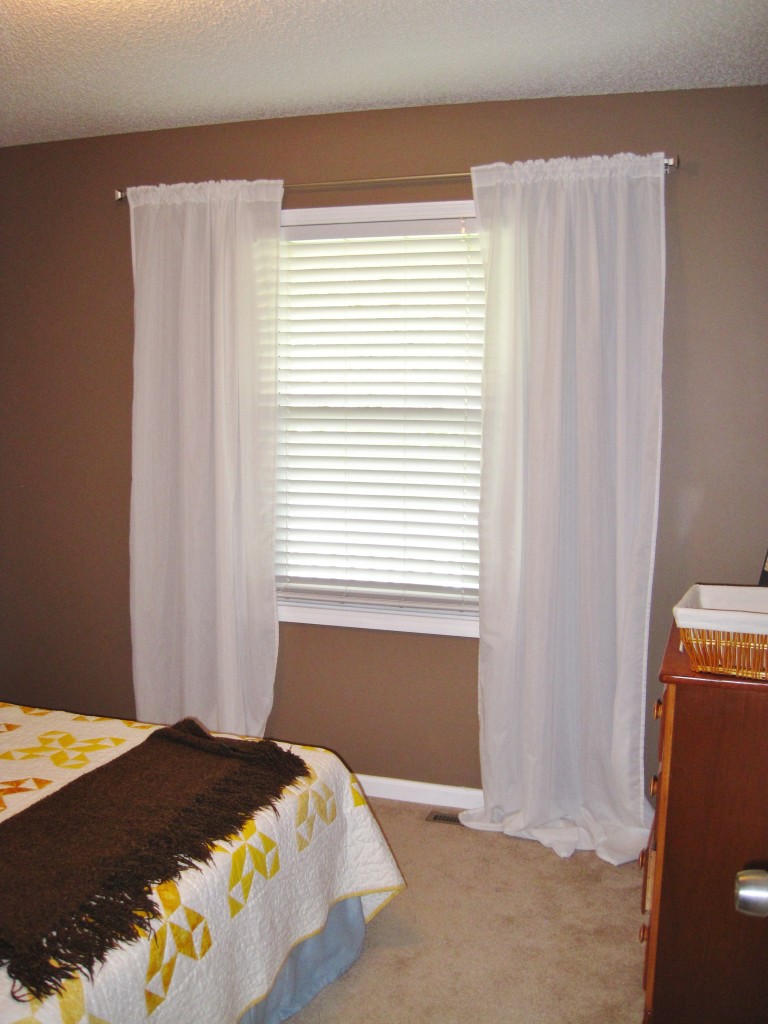 We actually still use this little dresser for extra storage in the basement guestroom, which is the room I started out wanting to talk about today. (Nothing like a good, long introduction, right?)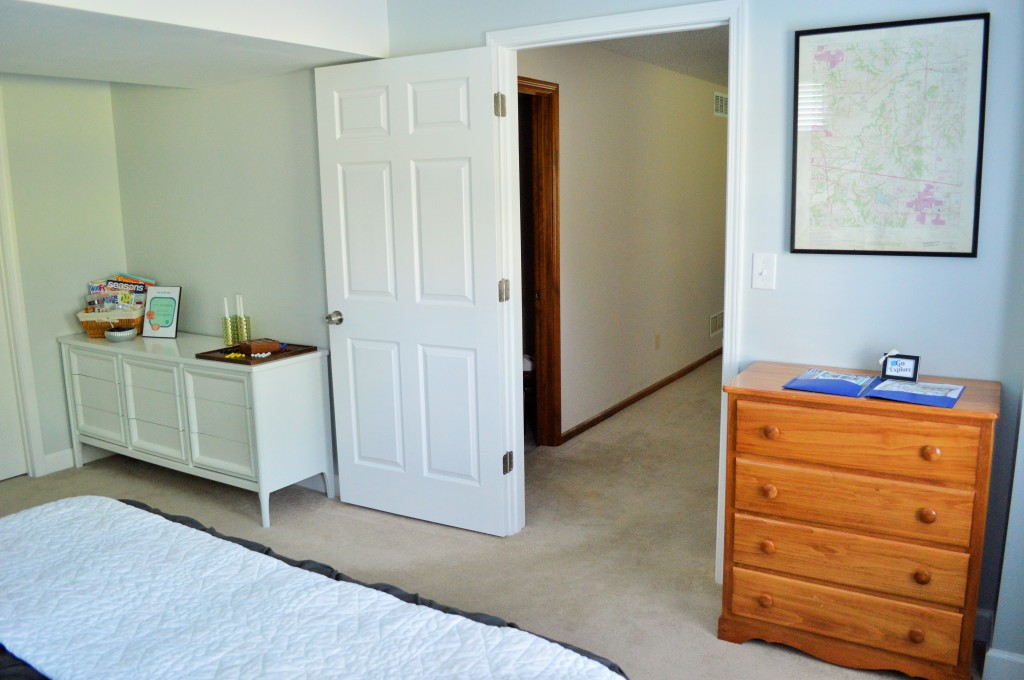 The chest suits the room it's in now the best, but it's still not something I would have chosen myself if I had an unlimited budget. But, since it was free, and since we don't use that room very often anyway, I'm very thankful to have it even though it doesn't match my taste perfectly.
If you're working with hand-me-down furniture in your home, here are a few tips to make it more your own.
1.Paint it.
When we're given things that aren't totally our taste, we can often paint them. We painted the wicker furniture my grandma gave us. We have also painted a Craigslist dresser, which also lives in the guestroom.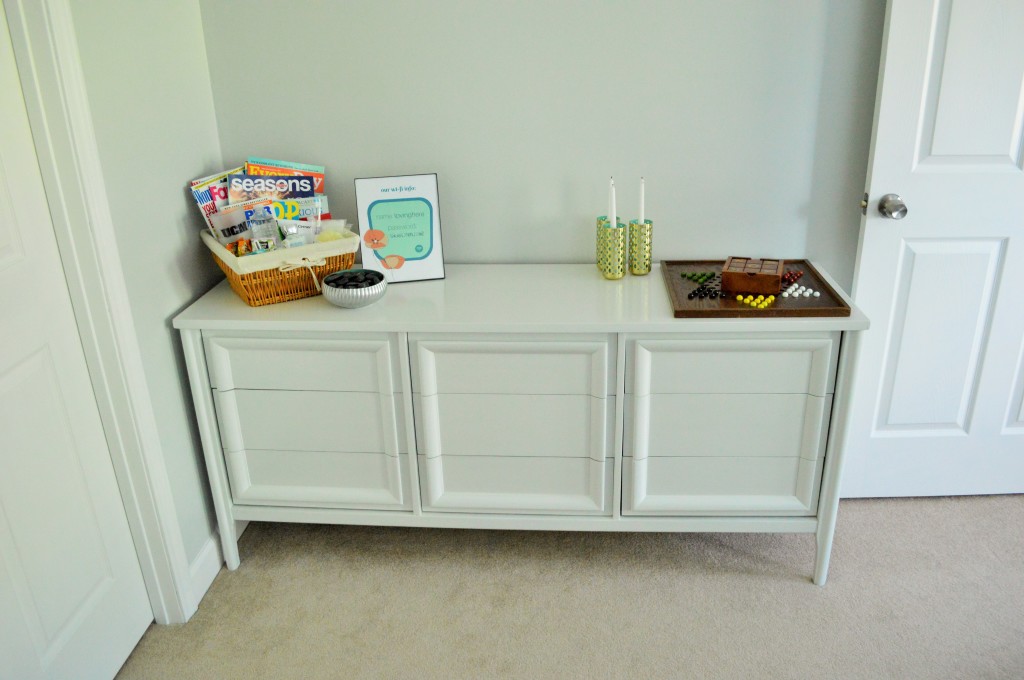 2. Try to match it.
One of the best ways to make hand-me-down furniture look intentional is to try and match it to the rest of the woodwork in the room. For the basement guestroom, one of the reasons I don't mind the little chest as much is because it matches the end tables, which are also hand-me-down.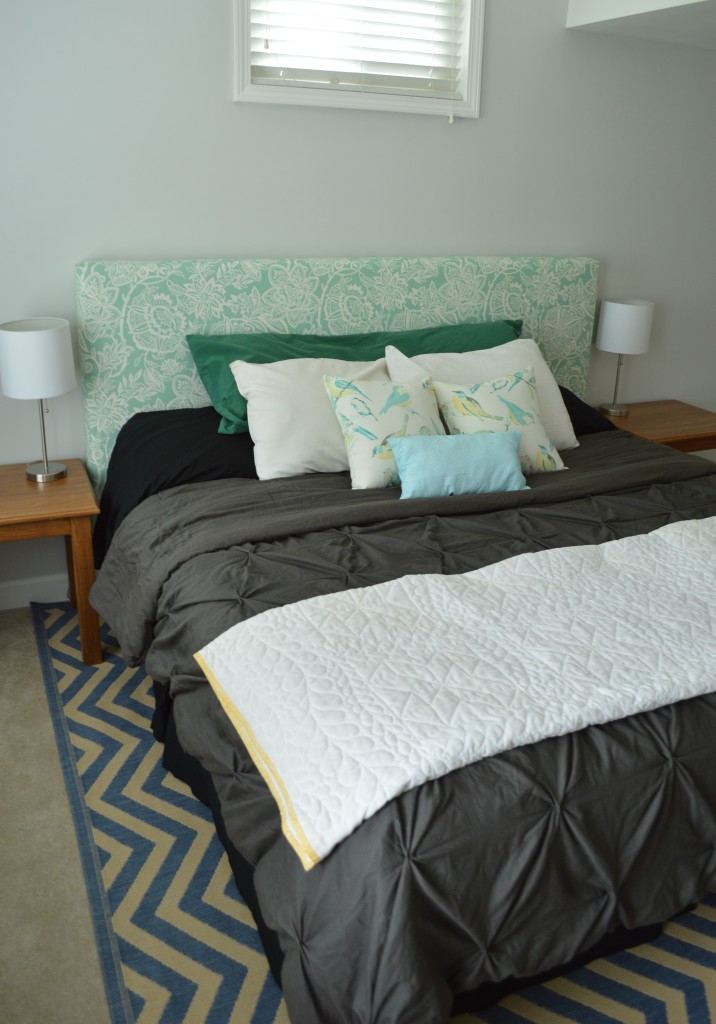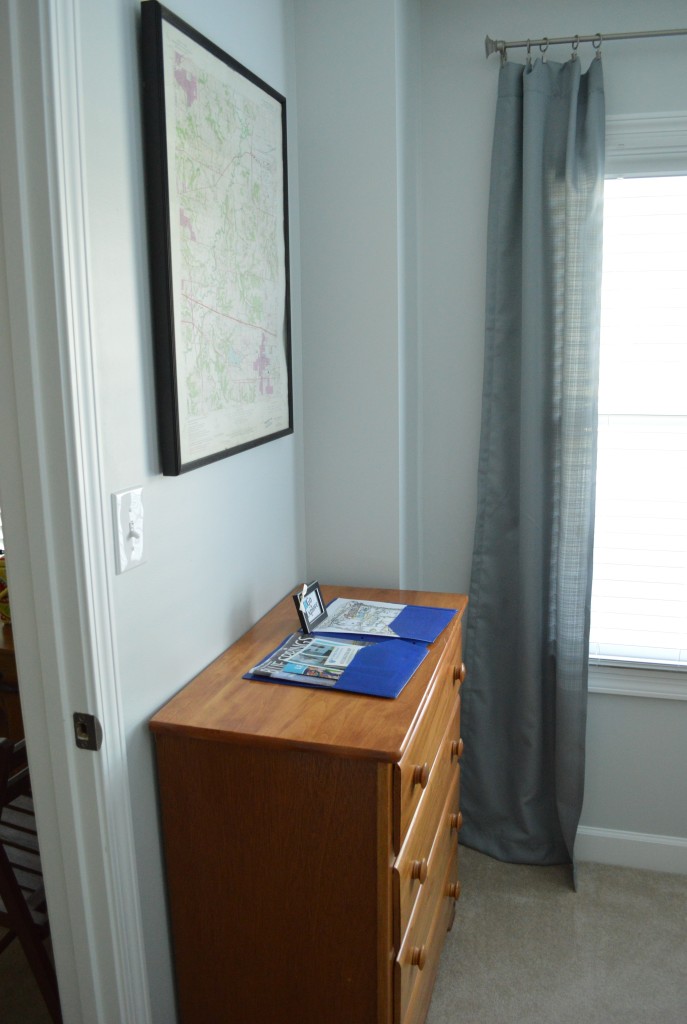 3. Embrace it.
The eclectic look is one that works for a lot of people. And if done well, it can make a room look more comfortable and "lived in." Our living room is a pretty good example of how we've used old pieces and new things together. Again, I don't consider this room to be perfect, or even finished. But it's where we are and I think it works for us right now.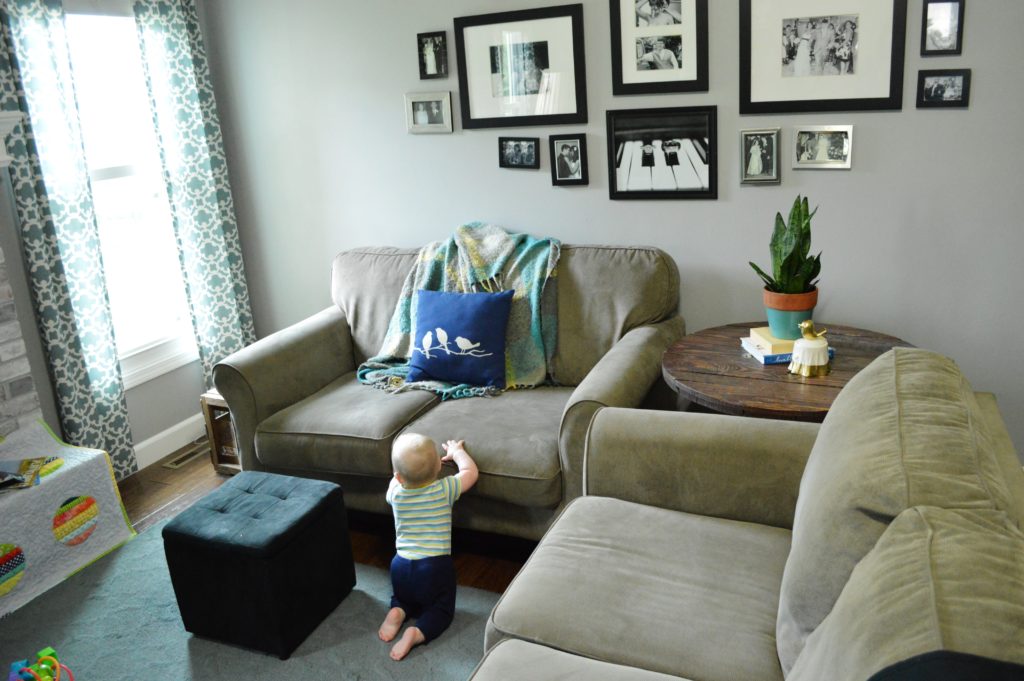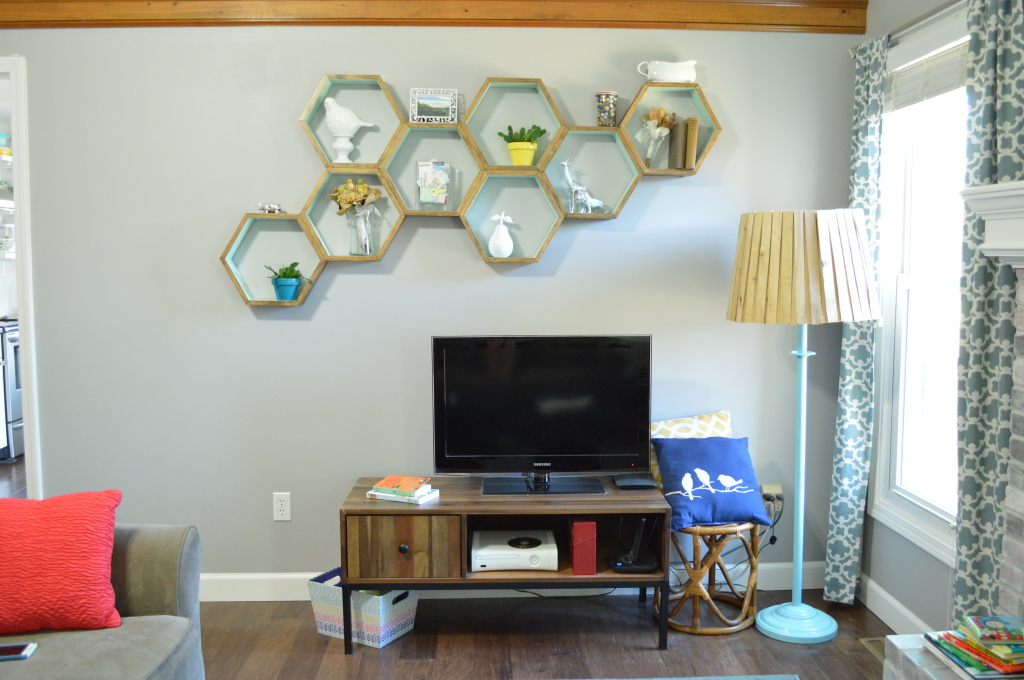 4. Make it into something new. 
We are no strangers to making new things from old treasures. Perhaps the biggest and best example of this is our kitchen table. You can read the entire post and history, here.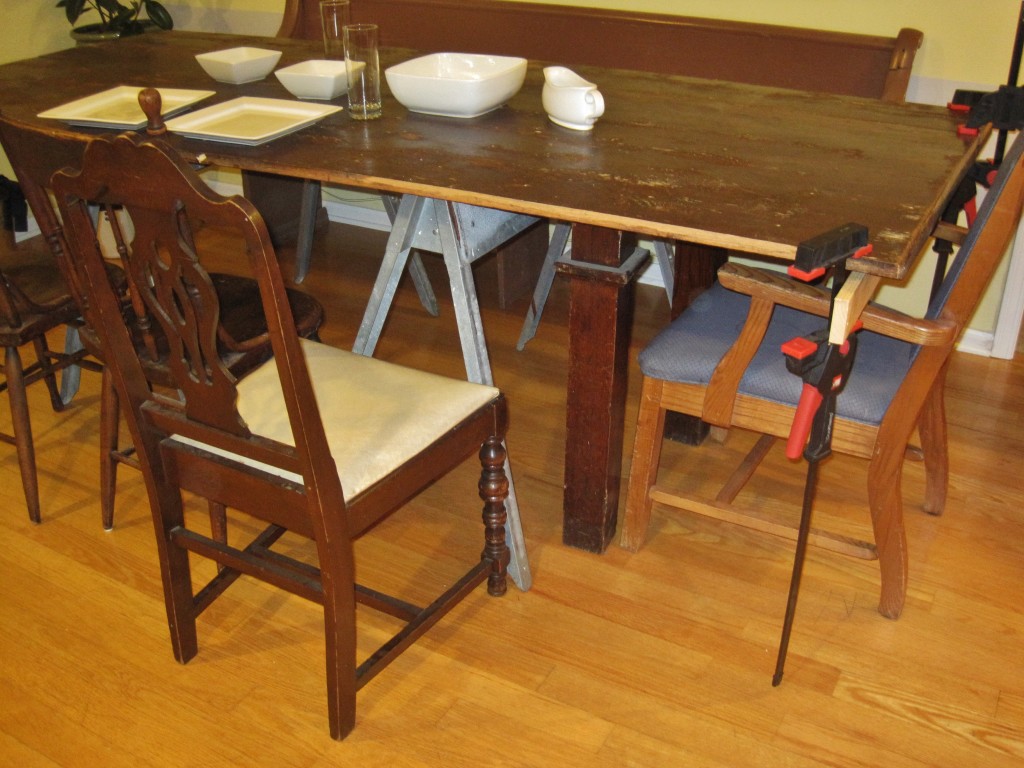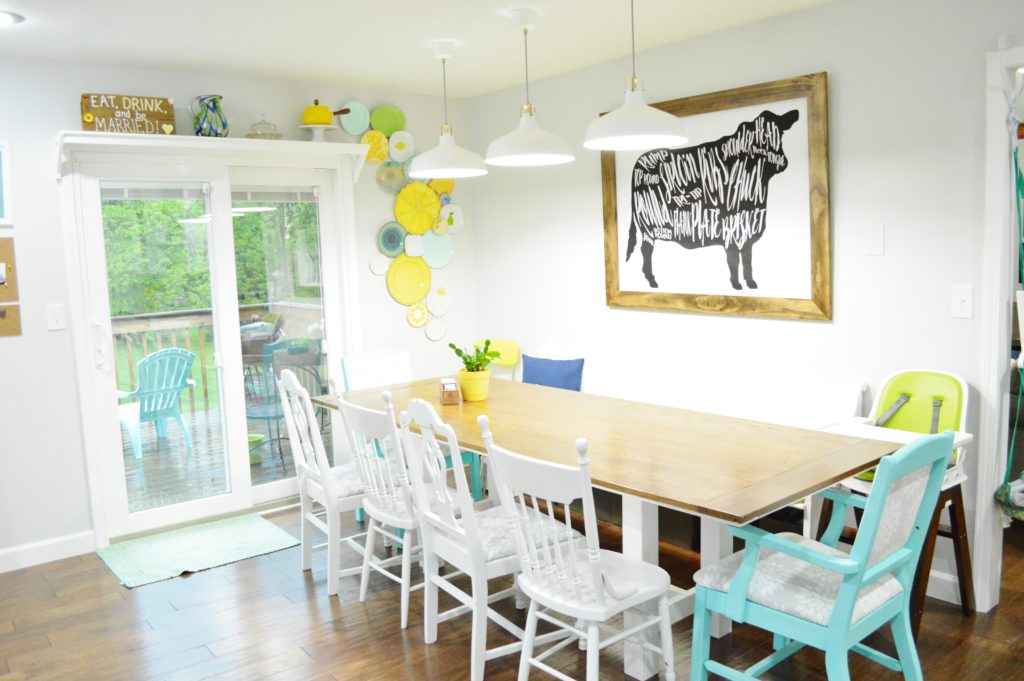 5. Pass it on. If it's something you really can't use. Feel free to regift the item to someone who can use it. Or, if the gifter doesn't mind, you can sell it to help fund the purchase of something you really like and that will work perfectly in your room. My grandma recently gave us a few pieces of furniture and since we couldn't use them, we ended up selling them and putting that money toward new furniture for Will's nursery. That room is one of the only rooms we designed and put together with furniture we choose and it's one of my favorites.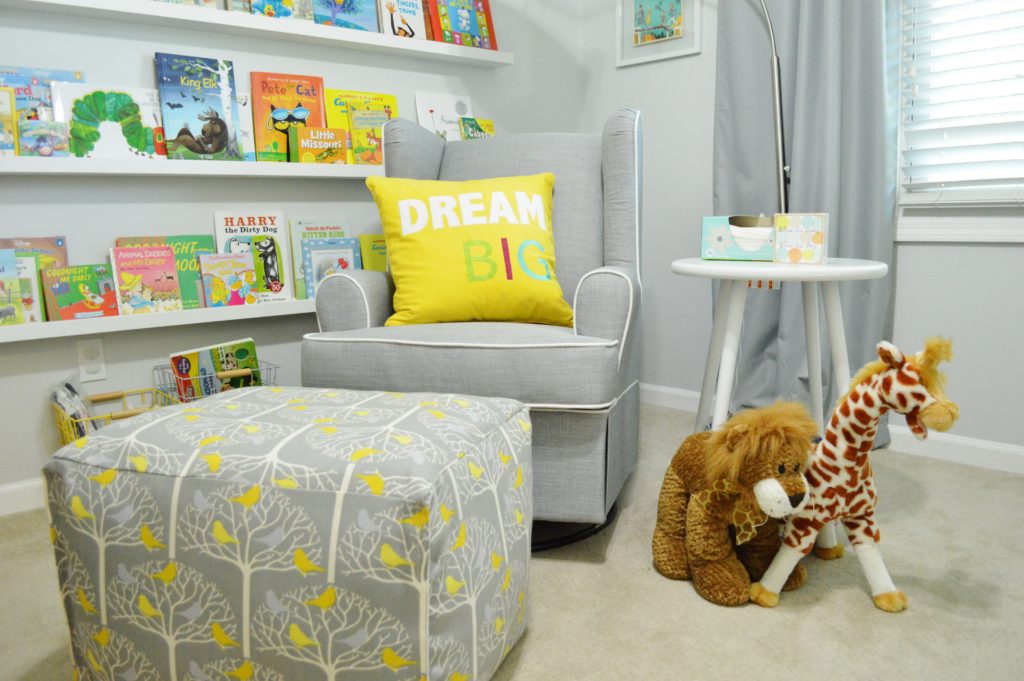 Best case scenario, you might get something handed down to you that you really love and you'll treasure it for years to come!
Of course, even with these tips and tricks, I've found that rooms often don't feel totally put together. Our basement guestroom is a good example of a room that we redid and that I like…but that I don't feel great about the final overall feel. It just feels mis-matched…nice, but there's just something that feels off.
I'm thankful for the bed, the dresser, the side tables. There's pretty much nothing in this room that we've chosen for ourselves! So, I'll embrace it for now while we save up for something else in the future.
What are some of your tips for using and reusing hand-me-down furniture? What are some of your favorite, or least favorite pieces?