Well, June is nearing July, and that means we're due to report on how we're doing at the halfway point for the year on our resolutions and goals for 2015.
1. Develop a weekly cleaning routine.
I decided to wait and try and start this after the baby arrives, as it will be a lot more reasonable to plan how much time I'll actually be devoting to cleaning at that point. I've done some thinking on the topic, and I'm hoping for something like this:
Monday – Laundry
Tuesday – Floors
Wednesday – Bathrooms
Thursday – Laundry
Friday – Dusting
Saturday – Laundry as Needed
Sunday – ??? As Needed
We'll see how that transitions to real life when the time comes.
2. Clean out and organize the garage. 
We have done a lot in the garage but aren't quite done. We got side-tracked and stalled when we disagreed about how to organize the recycling and a few other big items. We'll pick it back up again after we get the nursery and guest room finished and get it finished. Still, I'm going to mark this one off in my head as halfway done at the halfway point of the year. Not bad.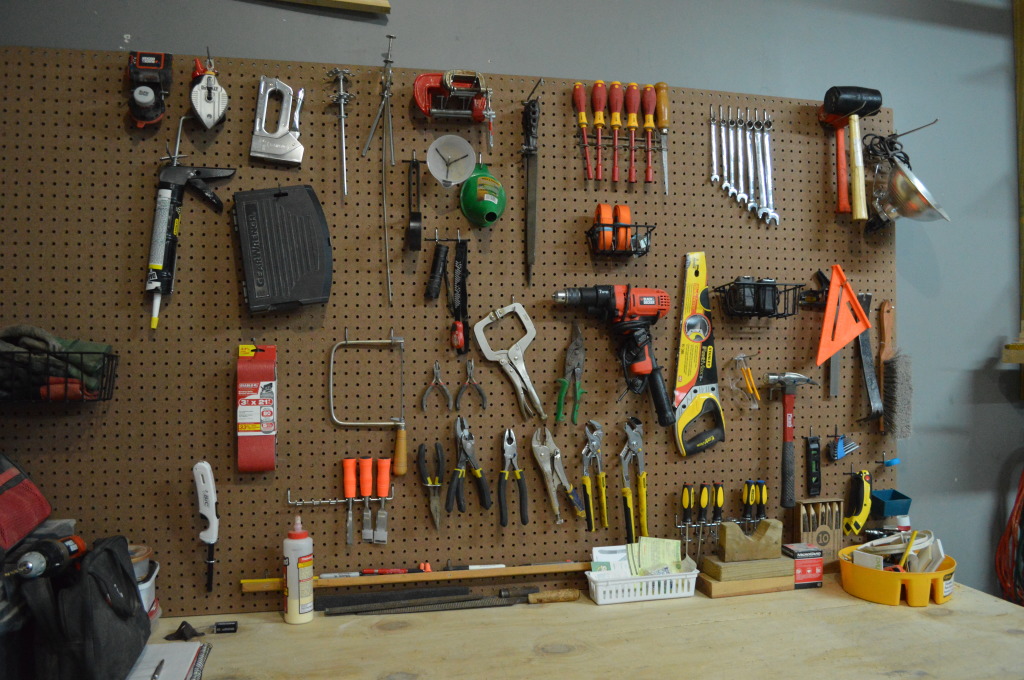 3. Clean out and organize the shed. 
Wyatt cleaned out the shed in May, sweeping out the cobwebs and such. And we sold the dumb scooters (here when we moved in) at the garage sale so we have a little more room, but we still need to organize all the garden tools and supplies. Again…sort of done, but not all the way.
4. Buy a new car. (For Wyatt.)
You can read about that, here.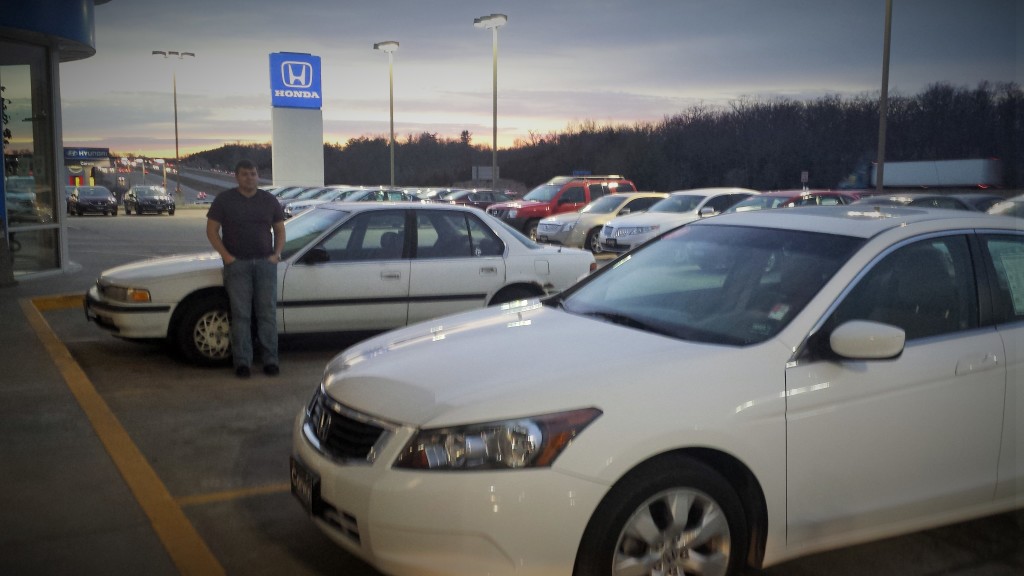 5. Read 20 books.
Over halfway. 🙂 A lot of that progress is thanks to a new app from our local library that lets me check out audio books for free. 🙂
Read so far:
Mary Poppins Comes Back – P.L. Travers
Every Bitter Thing is Sweet – Sara Hagerty
Longbourne – Jo Baker
Young Men in Spats – P.G. Wodehouse
Death Comes to Pemberley – P.D. James
Secret Society – Smithton Class of 2015
Mary Poppins Opens the Door – P.L. Travers
Dad is Fat – Jim Gaffigan
My Lucky Life In and Out of Show Business – Dick Van Dyke
Twelve Hours Sleep By 12 Weeks – Suzy Giordana
The Help – Kathryn Stockett
Babies Need Books –  Dorothy Butler
The Cat Who Lived High – Lilian Jackson Braun
Food: A Love Story – Jim Gaffigan
In progress:
Love Works – Joel Manby
Daring Greatly – Brene Brown
6. Finish organizing and backing up all our photos. 
Haven't ordered any prints or books yet, but digitally, we're backed up pretty well. I also want to move some to an external storage device. Wyatt is the expert on this, though, and we haven't done it yet.
7. Finish the kitchen project. 
Only one more project to go, hanging the lights over the table. This was put on hold to do the nursery and guest room, but I'm confident we'll finish this year.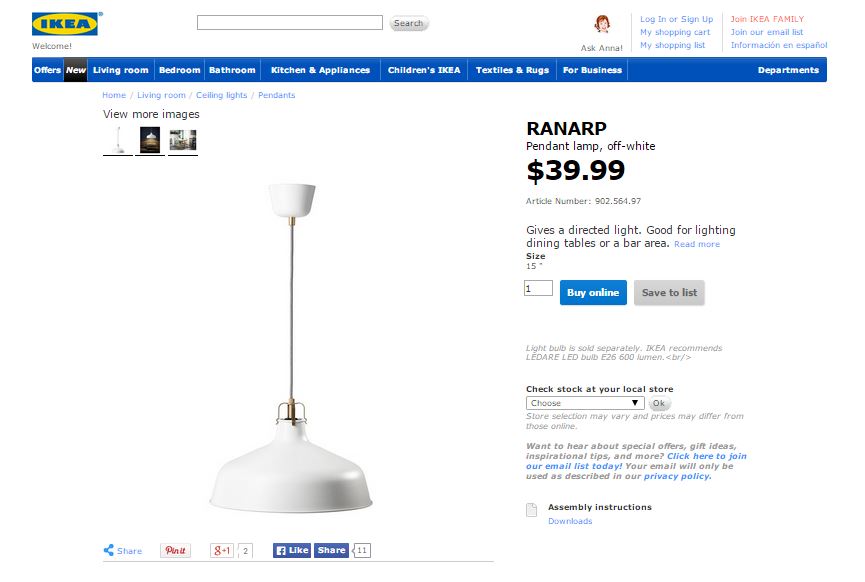 8. Finish the kitchen chairs.
The chairs are ready for paint. We just need a non-rainy, non-windy, non-super sunny day to get them sprayed outside. And, I need to pick out fabric for the seat cushions. I almost bought some when we did the guest room headboard but couldn't make up my mind so I didn't pull the trigger. It's still on the list, though. Don't worry.
9. Expand/reorganize the garden. 
We're going on the garden, now. I posted an update about that recently. We've had some success with the expansion, but I'm not sure we'll ever get our raspberries to do anything. Any and all raspberry advice welcomed!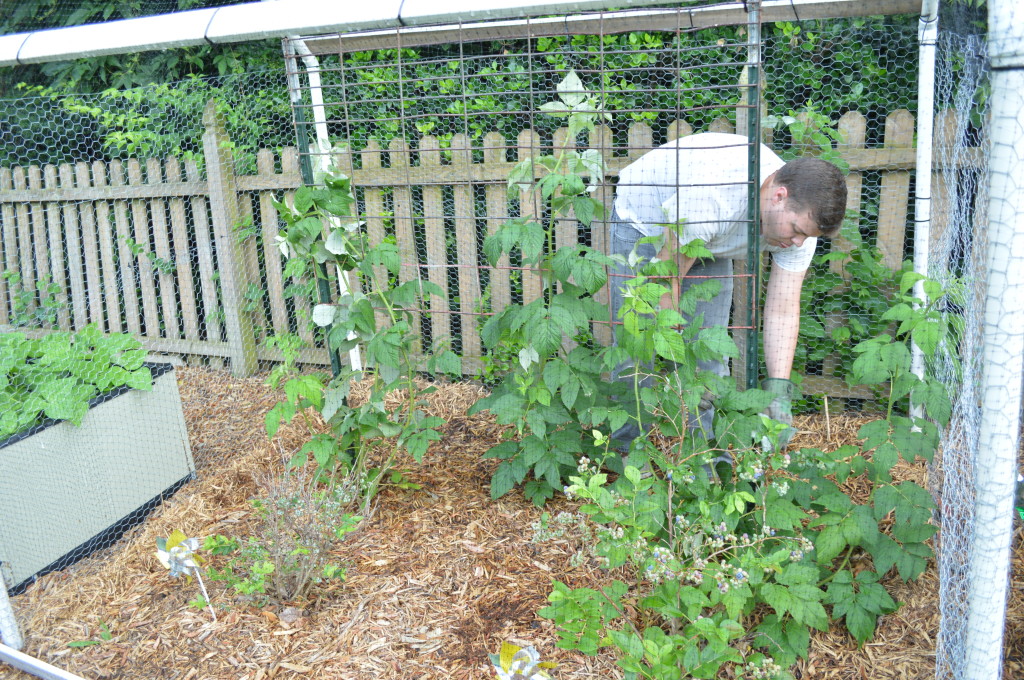 10. Do 5 smaller projects. 
Wyatt made a couple knives with his dad and is working on some others.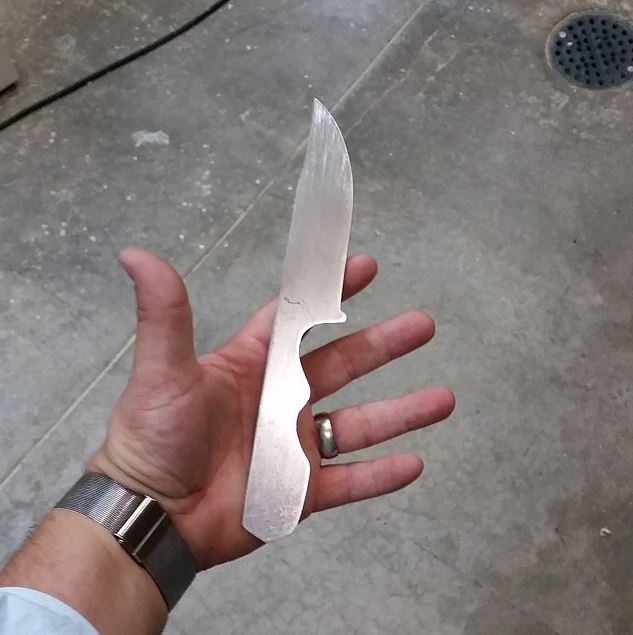 He has a bunch of other ideas he'd like to do this year, too. He also has a small project planned that involves some shelving for over the TV in the living room.
I worked on the plate wall in the kitchen, and have a couple baby-related projects planned. I also have hopes of a new wreath for the front door instead of leaving the spring one up until November this year like I did last year. I need a summer wreath to go in between.
11. Take a trip. Or several. 
We snuck away for a mini "babymoon" two weekends ago and it was lovely.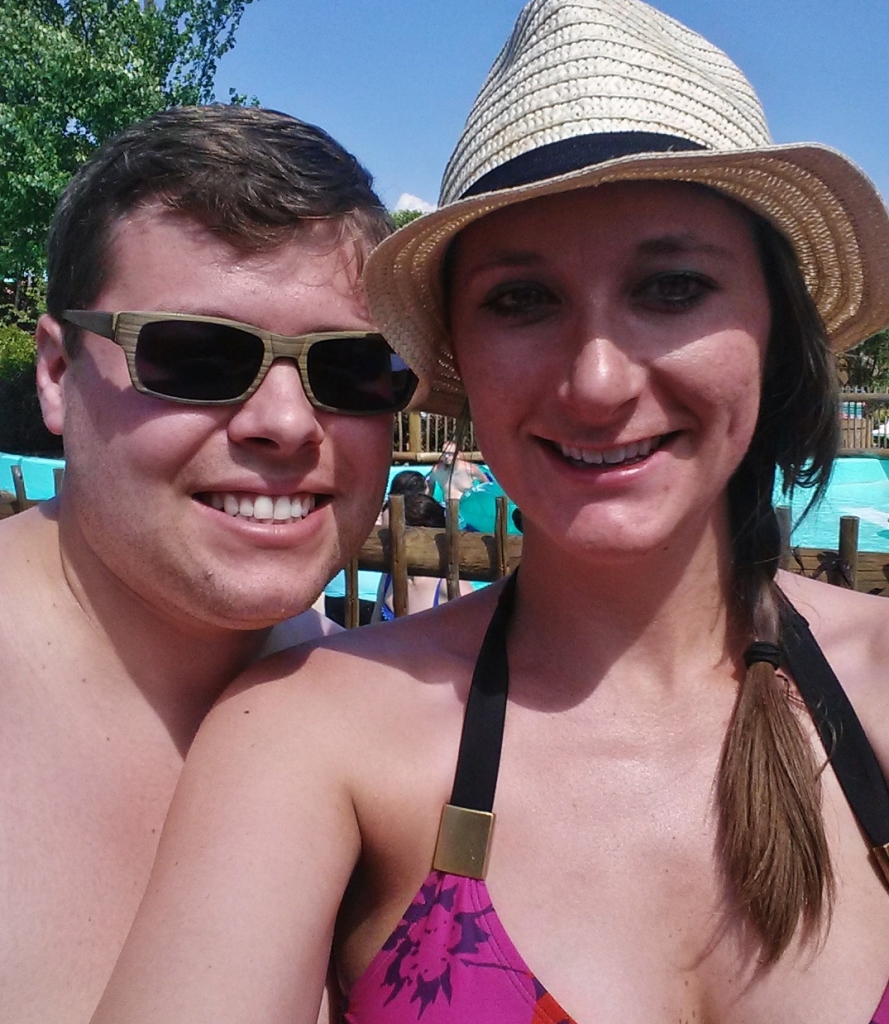 12. Finish organizing our bathroom cabinets. 
This is on the short list as it's crunch time to fit Beanie's bath stuff in there now.
13. Host things. 
We had a nice time hosting Easter dinner for our families. We also hosted several weeks of yard/fire pit game nights with some friends from church. I'm also hoping to host some fun things this fall and winter after we adjust to having Beanie around.
14. Move the guest room downstairs. 
We're not totally done with decorating this room, but the bed is set up and we could totally provide a nice place to sleep for guests, with or without art on the walls. I'm crossing this one off and will consider decorating a separate project.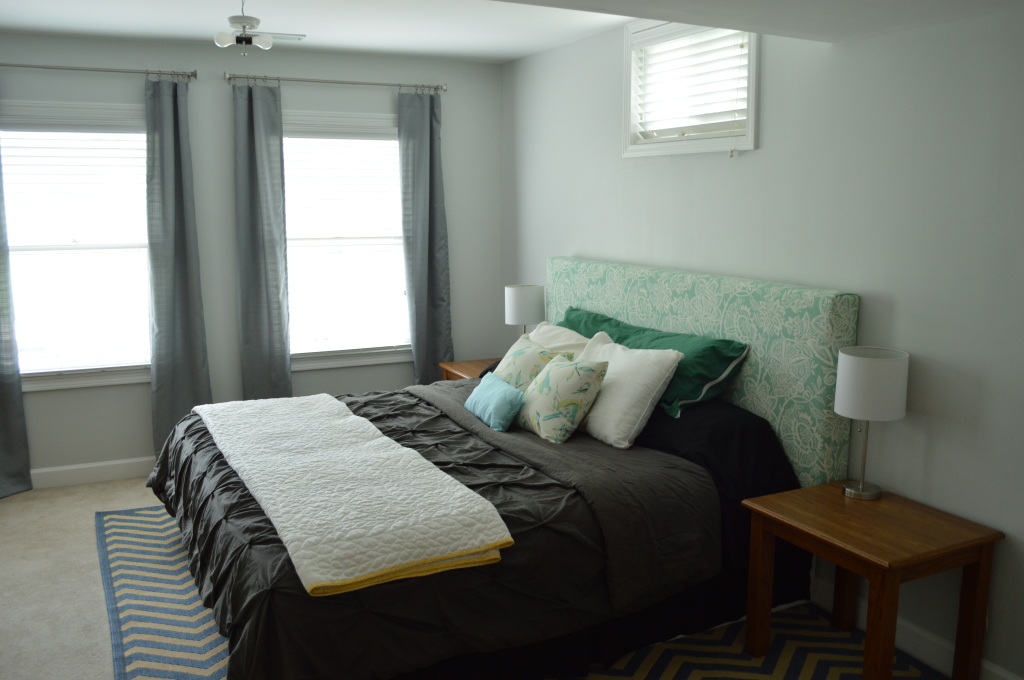 15. Design and DIY a nursery!
We're making progress on this one, and the book wall is done now, which is my favorite part. Lots of last-minute things to finish up, but it's coming along!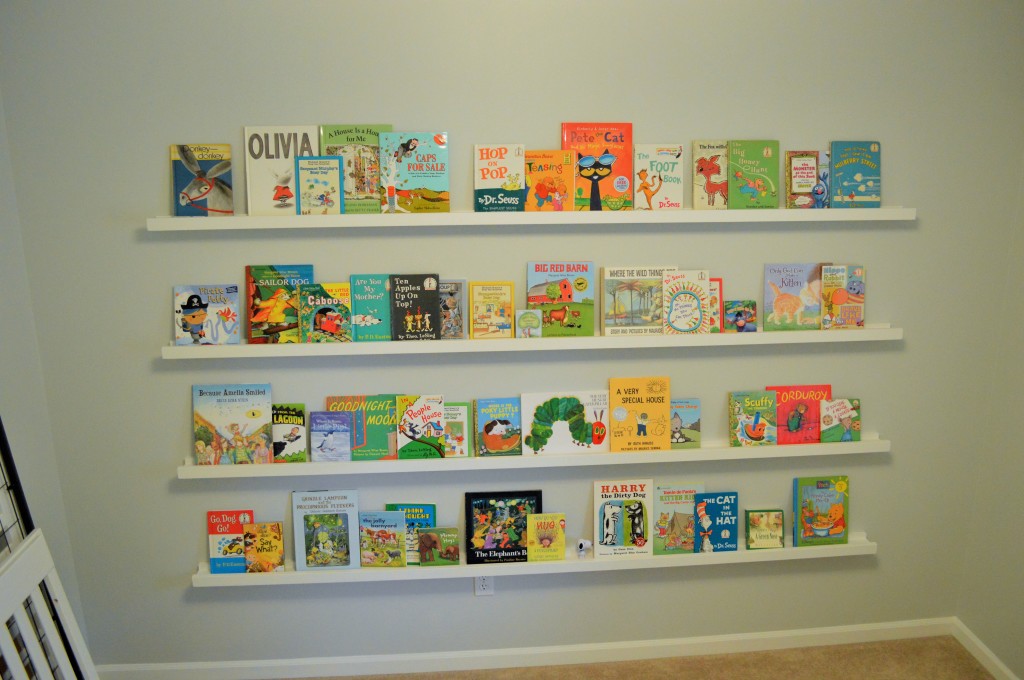 For more on our plans, see this post.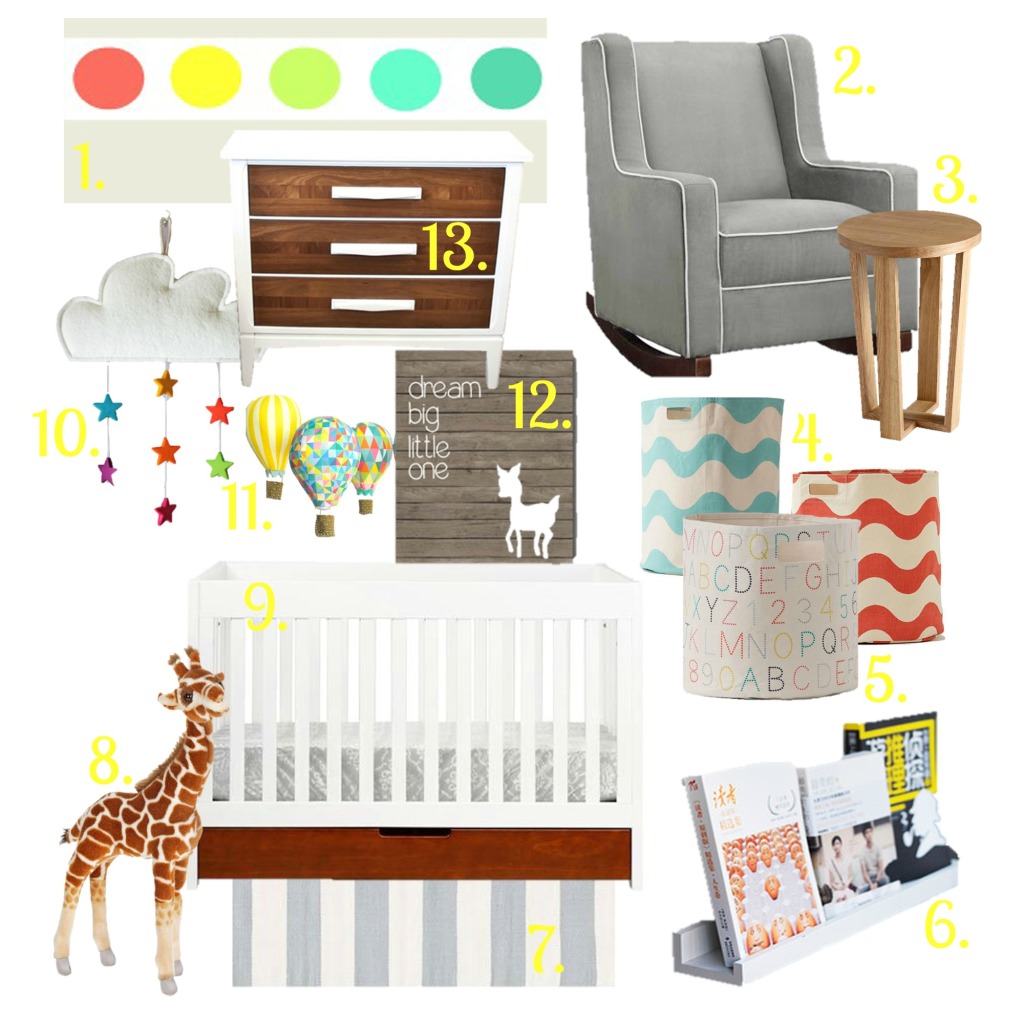 Not too bad for the halfway point. I think a third are crossed off and another third in progress…Still lots of goals to tackle for the second part of the year. Fingers crossed we're still motivated to do some work around here after Beanie arrives!
How are you doing so far this year?