This is a sponsored post for Hillshire Farm. All views and opinions are our own.
A few weeks ago, we were contacted by Hillshire Farm about creating a couple recipes for them. Since we had several requests for recipes and reports of our kitchen in action now that it's almost completed, we figured it was a great fit. Hope you enjoy!
The first step in the process was to pick out our favorite Hillshire Farm smoked sausage. Let me tell you, I was shocked at the selection we found, even at Wal-Mart. I couldn't decide on a flavor, so I let Wyatt pick. In fact, I was really lucky in that Wyatt pretty much did the entire recipe himself. I gave him an idea and he just went for it while I went for a walk. When I got back, dinner was pretty much ready and I was officially spoiled for the night.
Back to the sausage, though. He chose the American Craft pork sausage. Sounded good to me.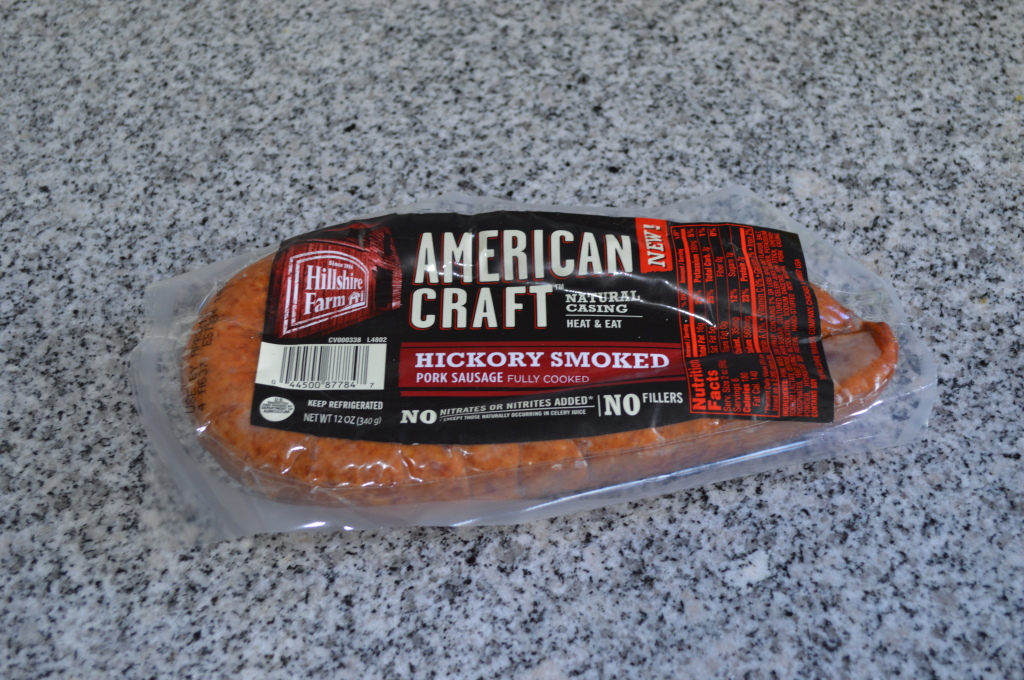 I'm not normally a huge sausage person. Give me bacon any day, right? But, since being pregnant, bacon is one of the few foods on my "I'm not eating that anymore list. I know…I know. I even PICKED THE BACON OFF of a bacon cheeseburger early on in the pregnancy. What has happened to me?!?
But luckily, when I lost bacon, I gained sausage, and I've been eating a bunch of it since December. So, I was intrigued by this product having never cooked with it before. For one thing, it's precooked, which is nice for weeknight meals since it just needs to be heated up. Plus, no raw juices in the kitchen to watch out for bacteria. And, the seasoning and everything is already right there in the product. Super easy. Super yum.
Again, Wyatt really did most of the work for this. I told him something like a loaded potato skin sounded good to me and he just went with it.
He started with two russet potatoes, washed but with the peels left on. This is a rustic, man-friendly recipe that doesn't require much prep work. Save yourself the trouble and eat the peel. It's delicious anyway. And nutritious, right?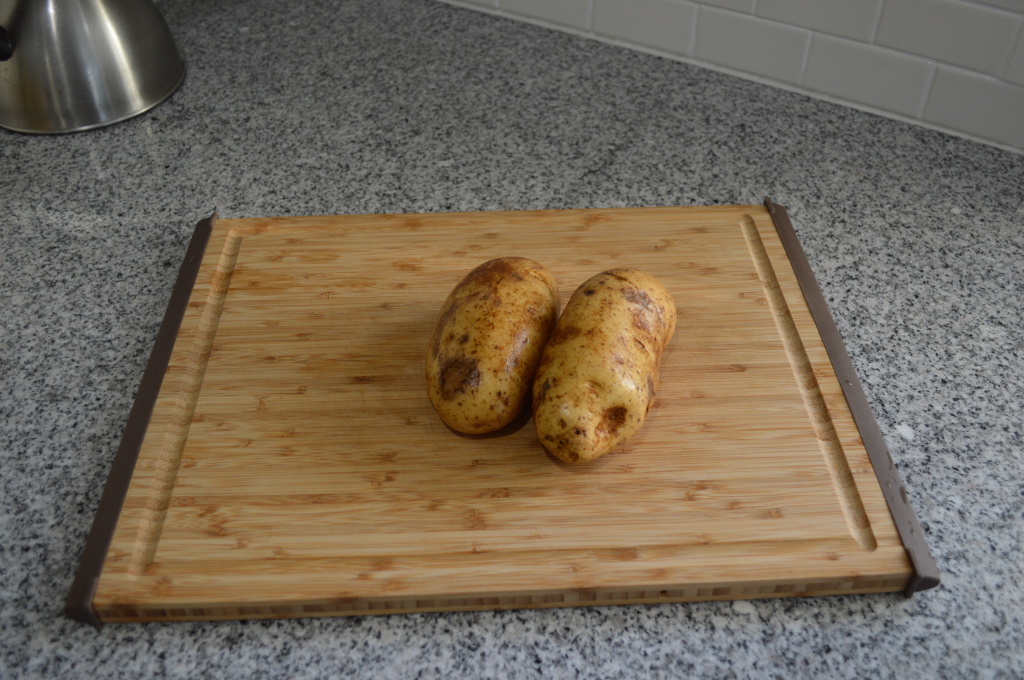 He sliced them into about 1/4 to 1/2 inch slices, a good thickness for getting them cooked through on the grill without burning them.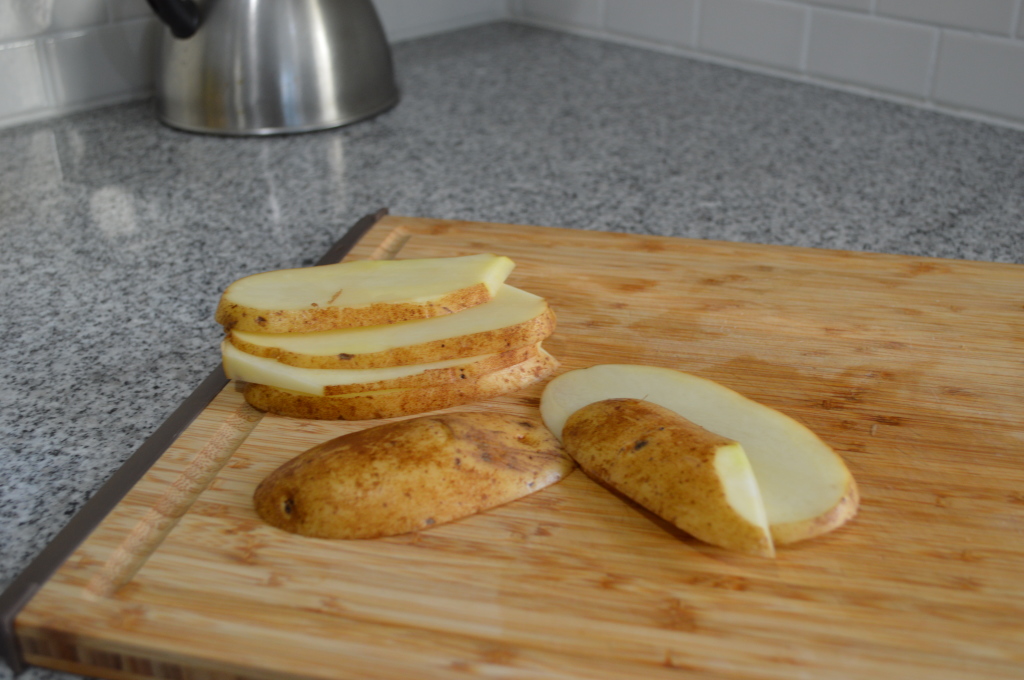 Then, the fun part, coating them in vegetable oil and Lawry's seasoning salt.
I mean, come on. Nothing wrong with that. We've made these potatoes on the grill before and they are like a cross between a french fry and a homemade chip. But smoky and grilled. Hello, yum.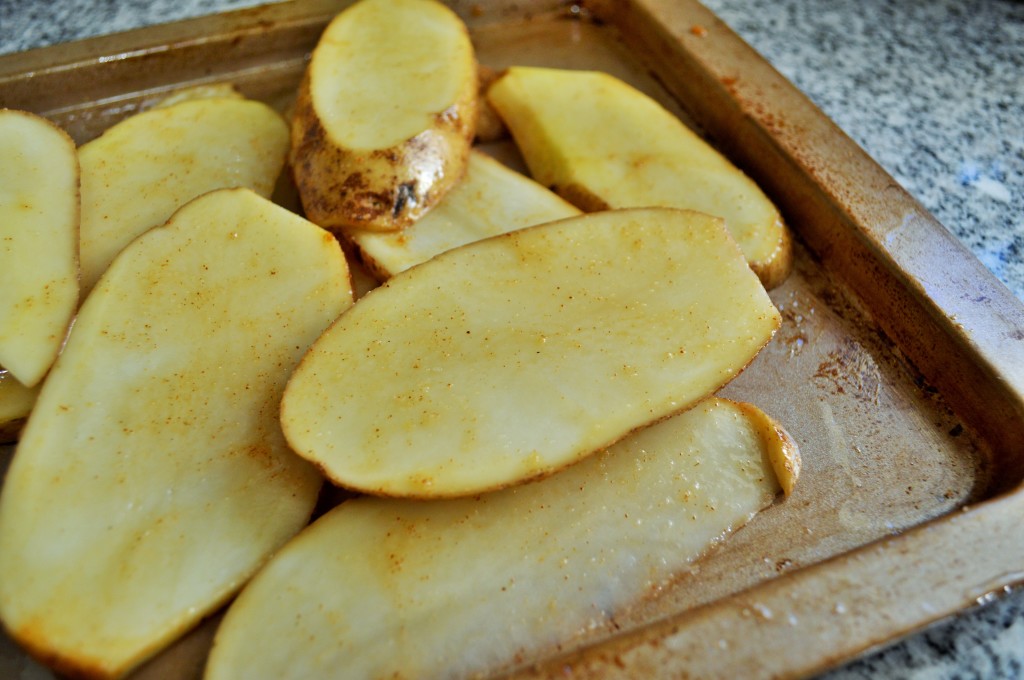 Now he was ready to head out to the grill. The sausage doesn't need any prep, just remove it from the package and you're good to go. Told you this was super duper easy and man-approved.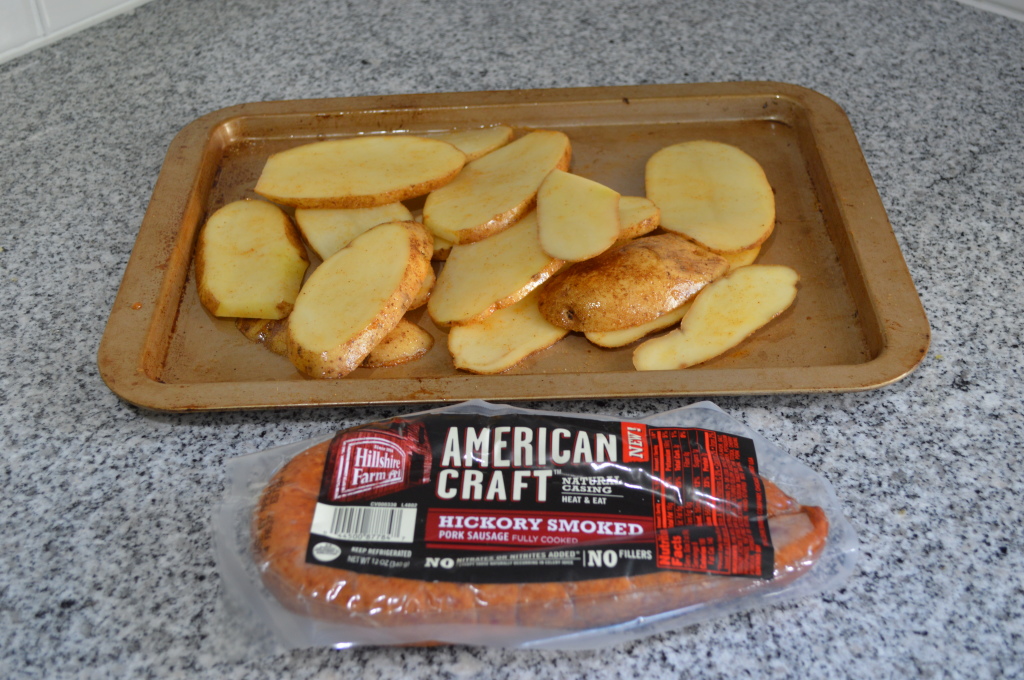 He got started grilling and the potatoes started to cook through. Remember, the sausage is fully cooked, so you're just looking for some good color.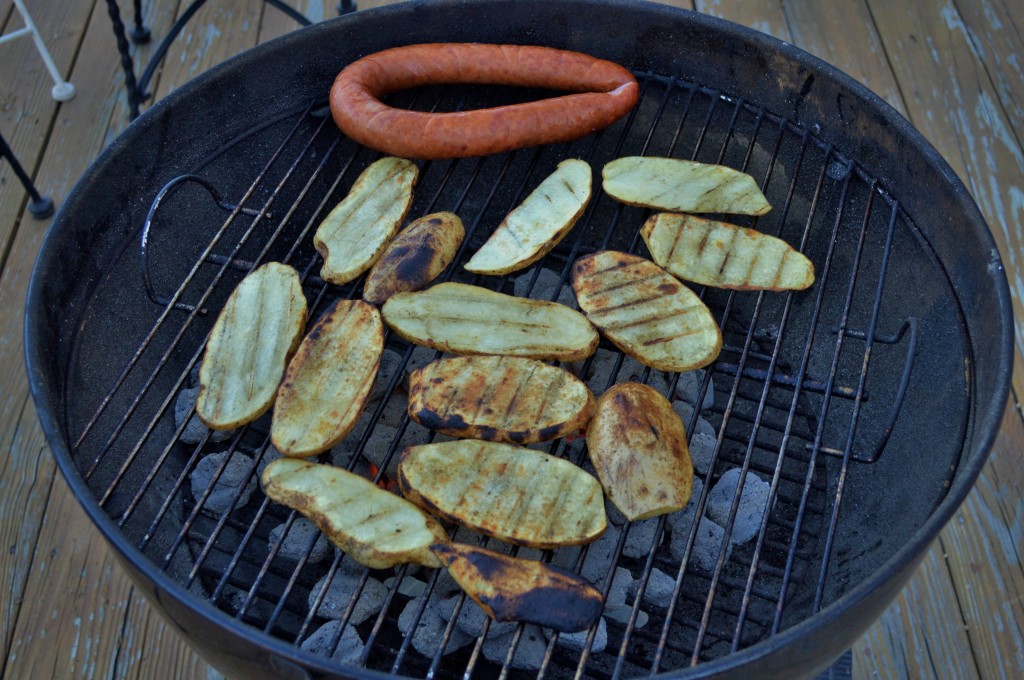 After the potatoes were mostly done, he topped them with shredded cheese. Because why not?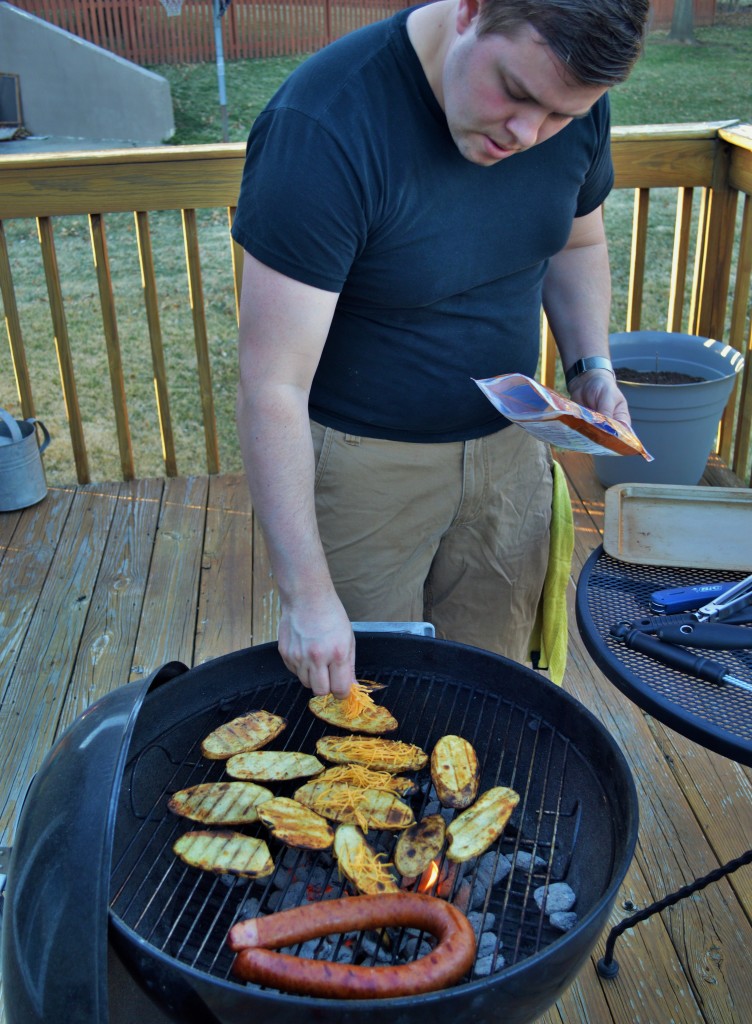 I also mixed up a special sauce to use on the sausage. I used ketchup, barbecue sauce, and Dijon mustard. Perfect amount of sweet with a little kick from the mustard. Wyatt coated the sausage a few times to help give it that caramelized flavor we were going for.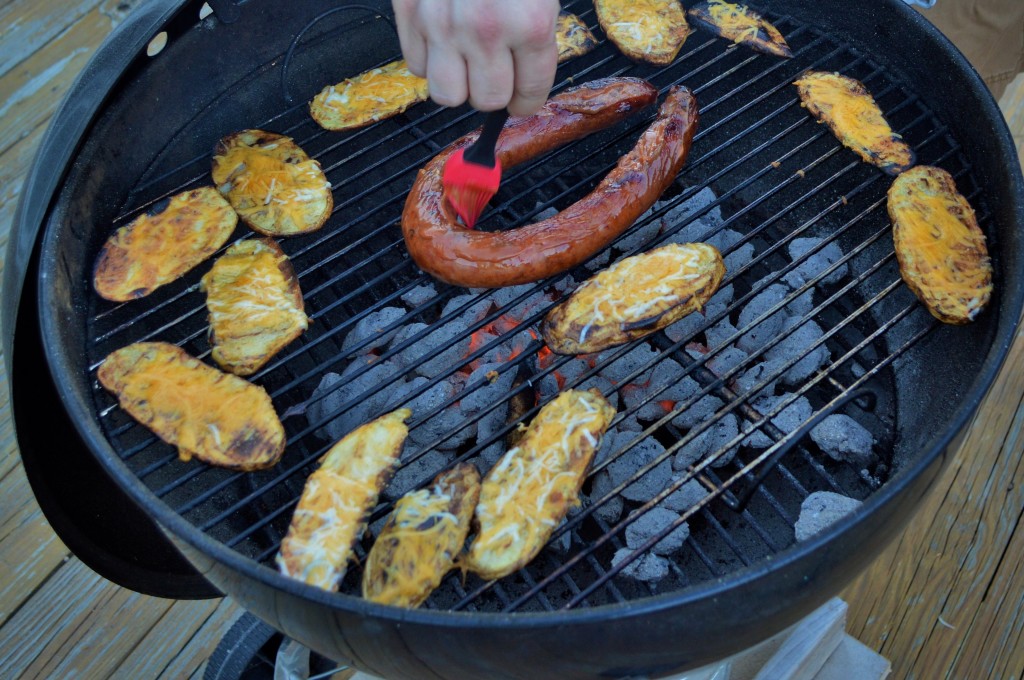 Finally, we were ready to assemble.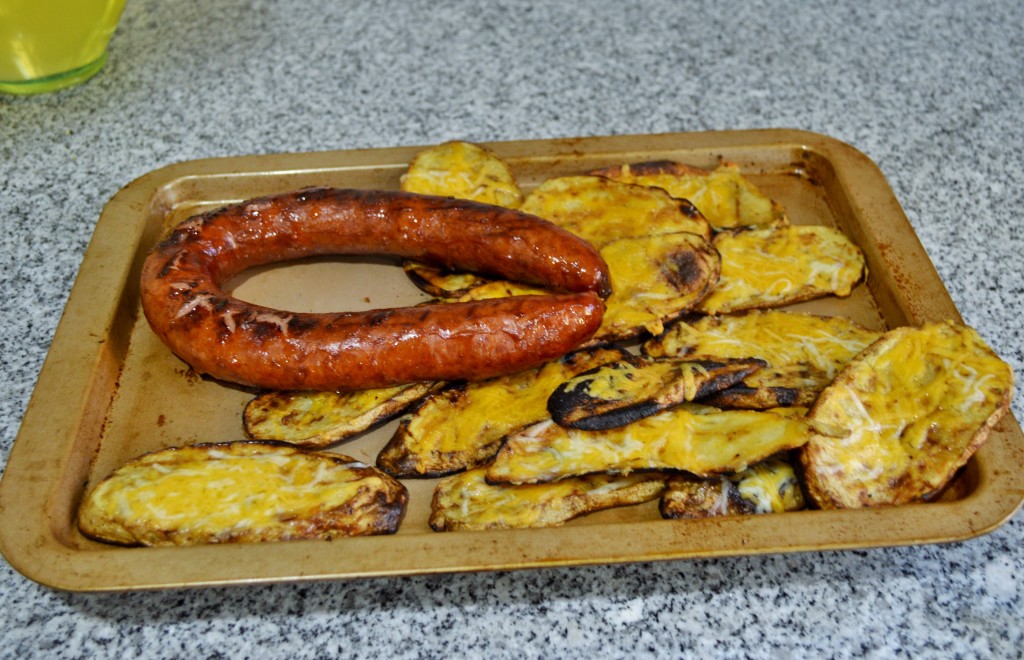 Wyatt sliced the sausage into bite-sized pieces. Man-bite-sized. I had to cut them to eat them. But still.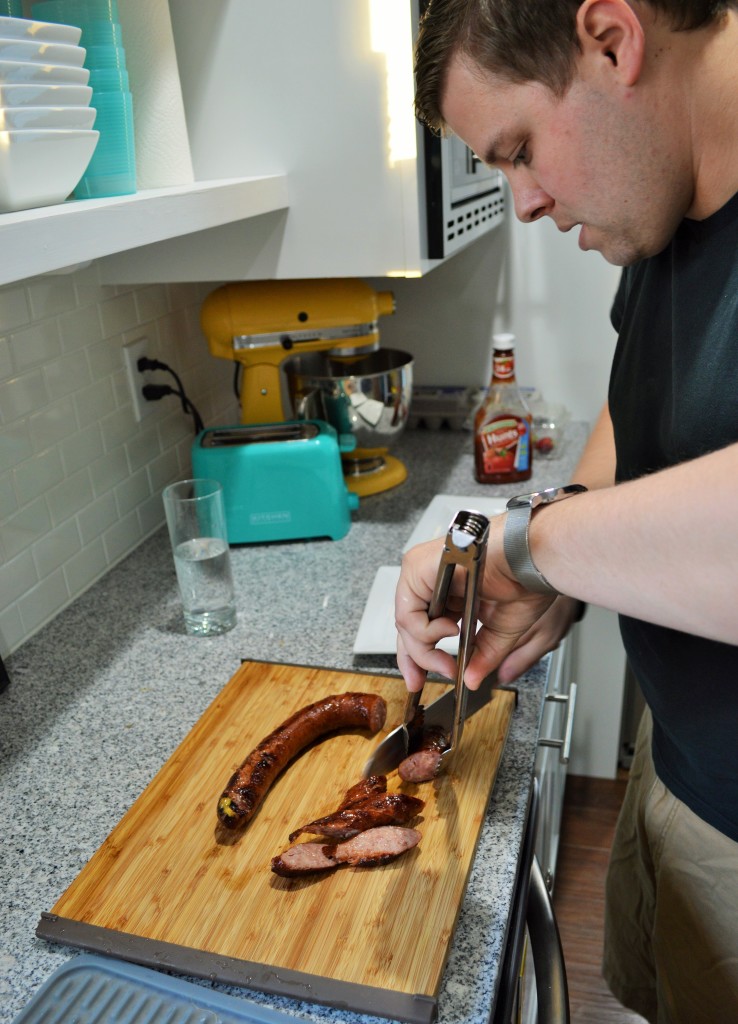 And I arranged everything together, layering the meat on the cheesy potatoes and topping with a little more sauce and some chives. I would have preferred fresh herbs, but we don't have any in the house right now. Ah well, still delicious.
I also went with some spinach on the side, which I ended up using as a topper for a little freshness in each bite. Let me tell you, this is the best, easiest meal I never made. Seriously, Wyatt totally took the lead and created a new favorite I think. Plus, the longest step in the process was lighting the grill and getting the coals ready.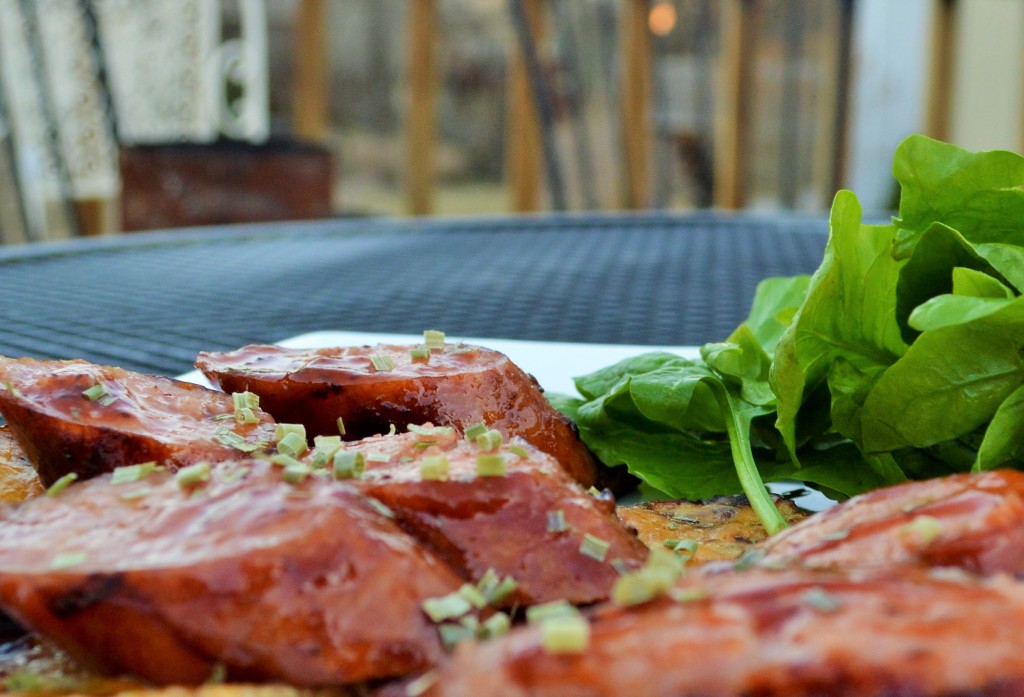 Super fast, saucy, and good. Not too fancy, but who needs fancy on a Tuesday? Not this girl. She just wants something fast, and if Wyatt is cooking, grilling even, so there's no mess in the kitchen, all the better.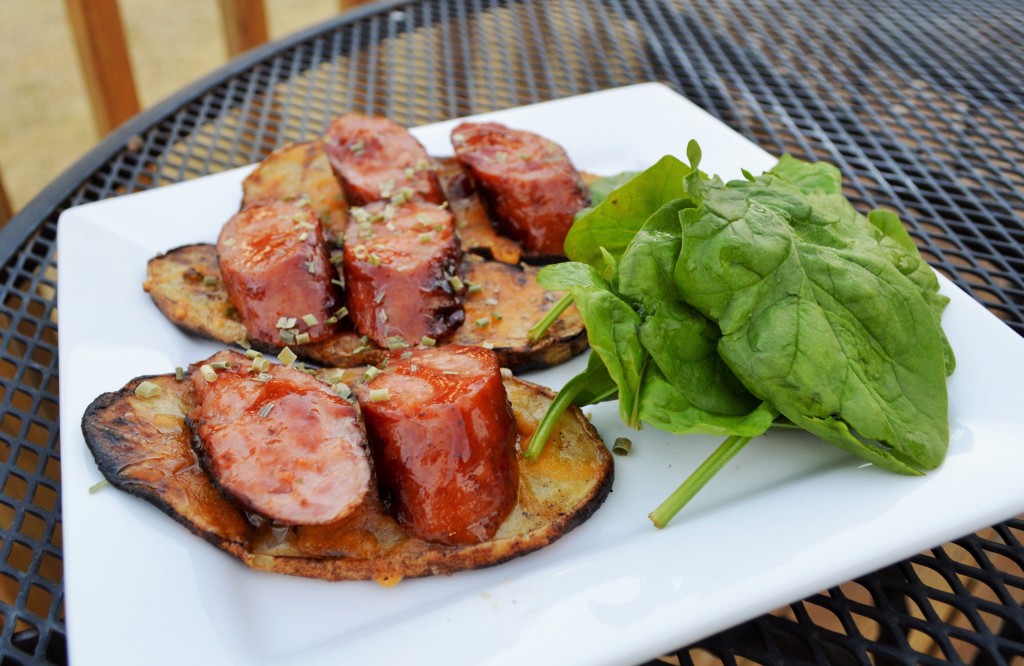 Now, tell me your favorite ways to eat smoked sausage. Or are you totally new to the product like I was?
For more recipe ideas for Hillshire Farm smoked sausage, visit Sausage So Simple and Hillshire Farms.
#spon: I'm required to disclose a relationship between our site and Hillshire. This could include Hillshire providing us w/content, product, access or other forms of payment.