It's been awhile since we did a garden update for you all, and since I recently did some fall planting out there, I thought I'd take a minute to share how things are going.
The cucumbers seem to be infested with white flies, so we've begun battling them…although I'm not all that committed to the fight considering I know the season is about end anyway.  And they are still producing…just slower.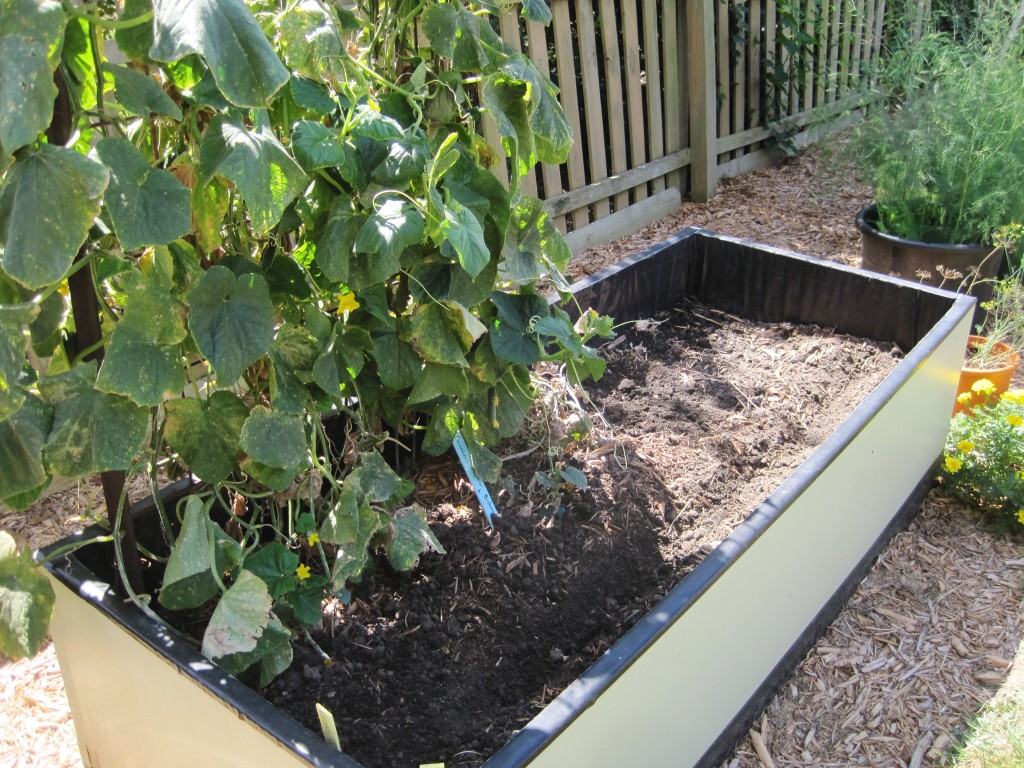 Still, I have a few things on our grocery list for tonight that will hopefully help…fingers crossed!
Luckily, it doesn't seem to have really bothered the nearby plants.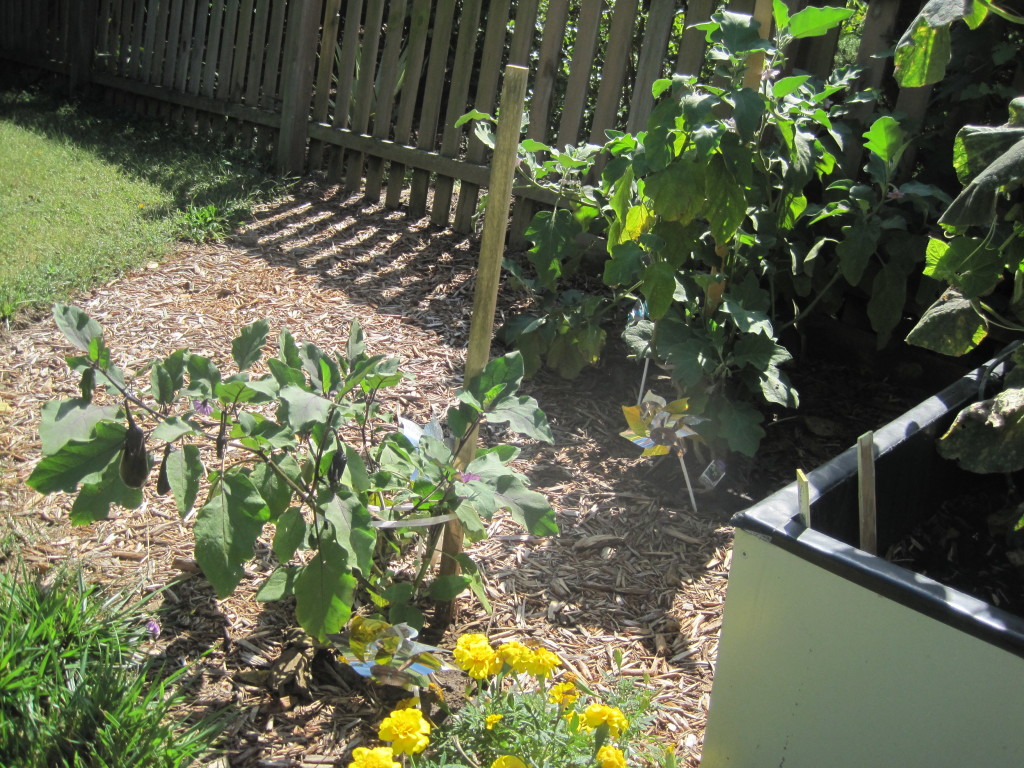 The eggplants are still rocking it. And they seem to be about ready to give us our second crop! Woo hoo!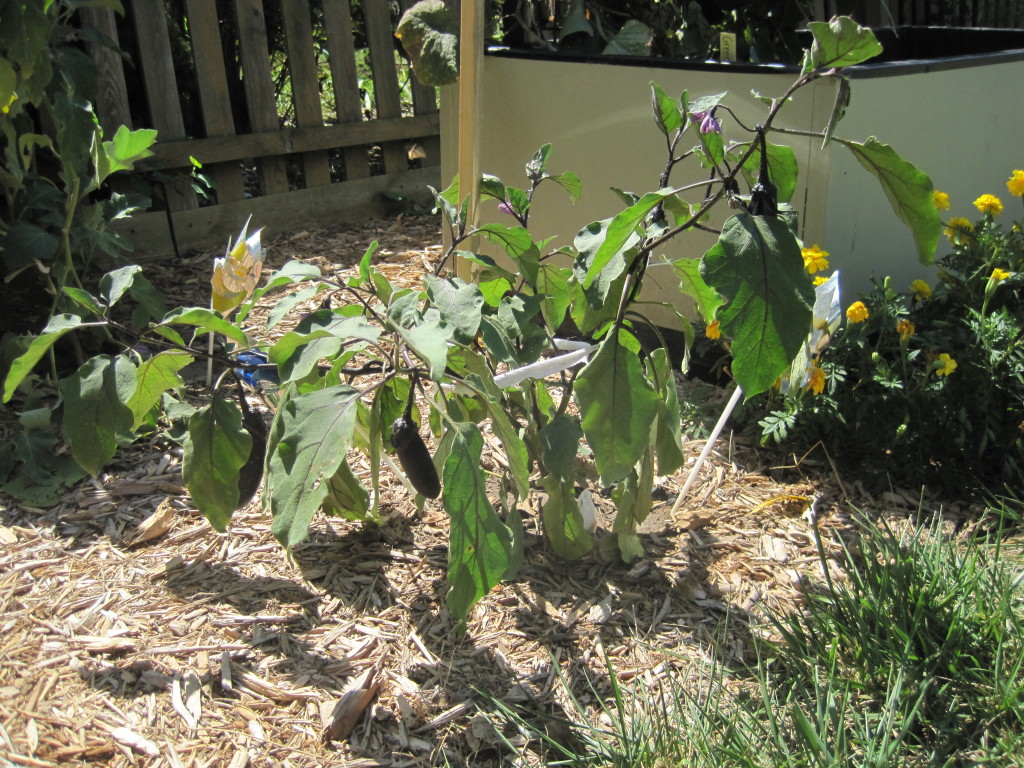 (FYI, we grilled some eggplant over the weekend…yum!)
I planted some fall crops this past week and they are already coming up which is exciting. I do wish I'd started them a little earlier, but oh well, I'll just pray for an Indian summer, right?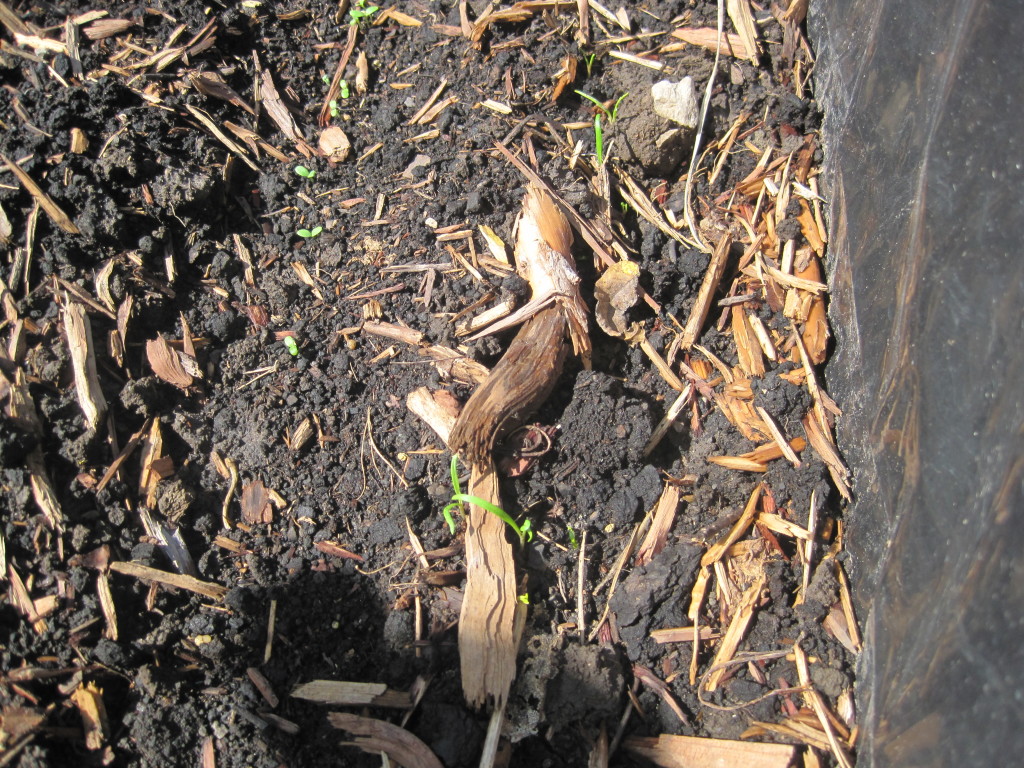 Here's another bed all replanted for fall: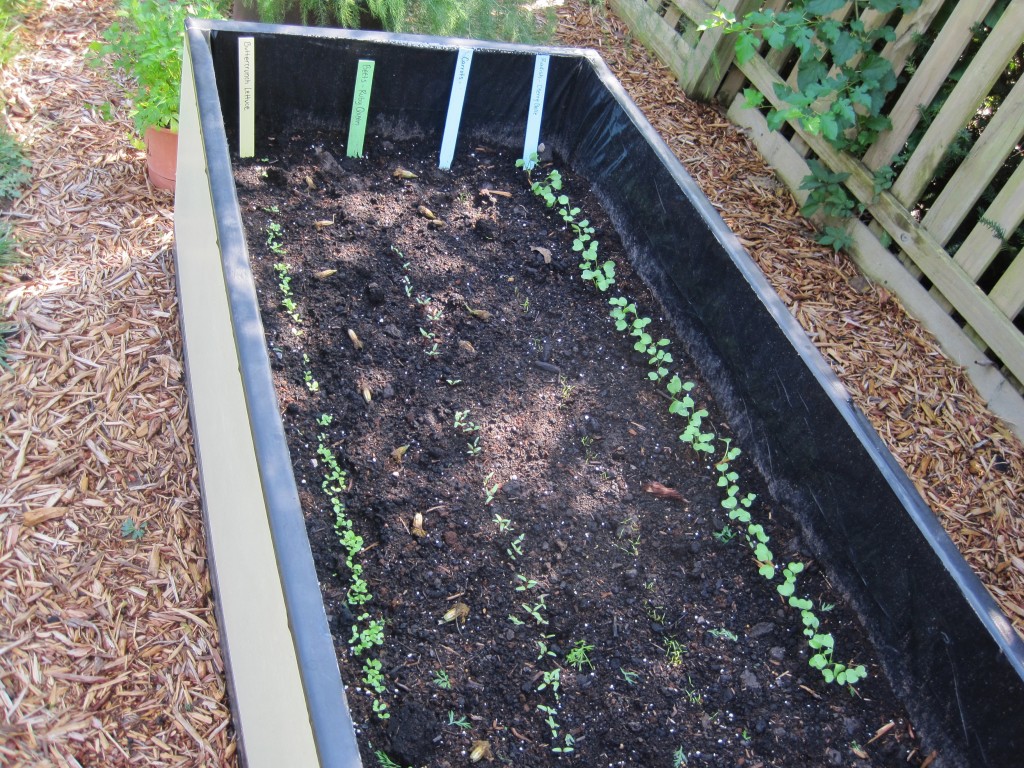 And check our our big winner—the peppers and tomatoes are still going like crazy!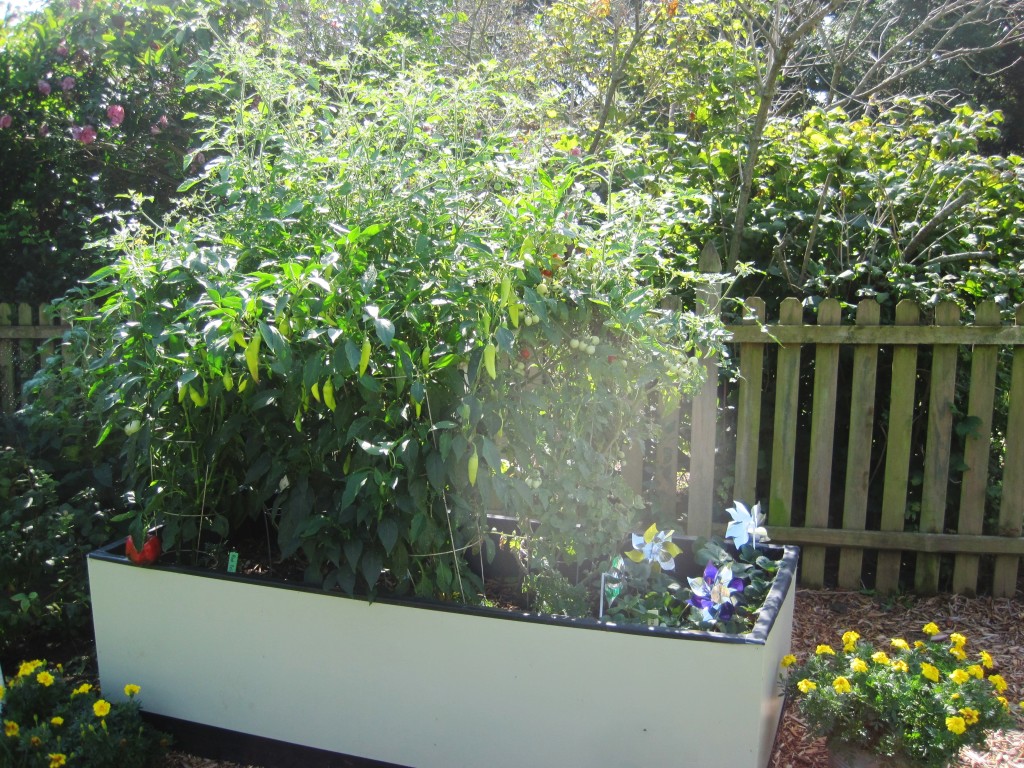 Just look at all those banana peppers!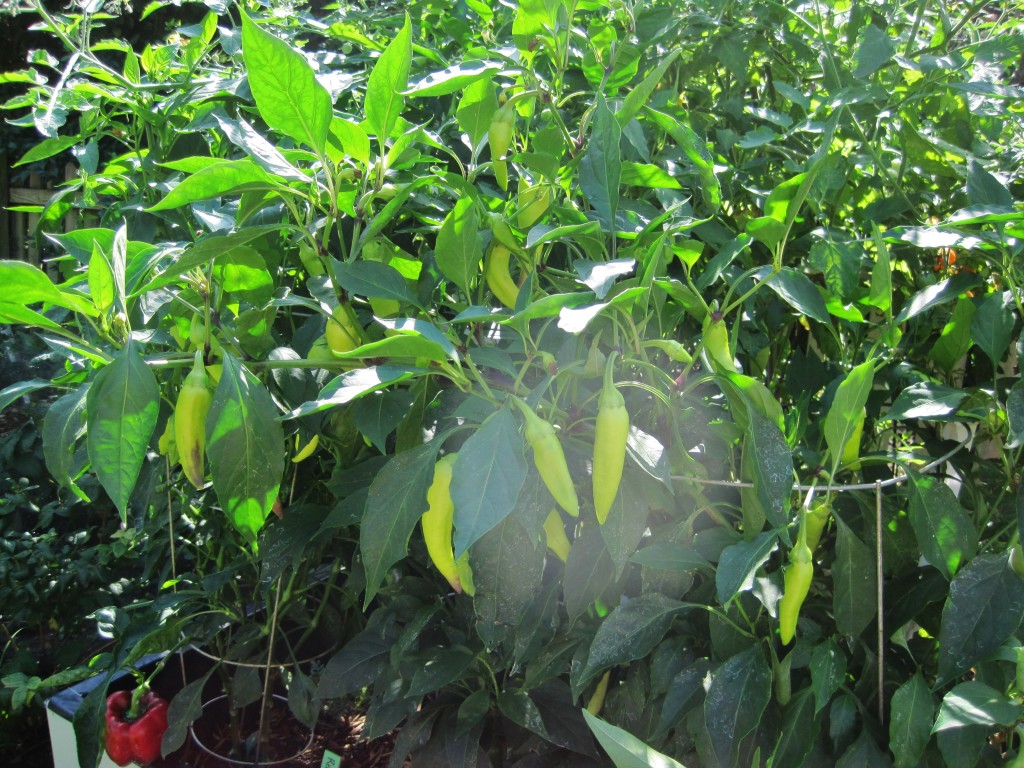 And the tomatoes are still going at it…slowly, but still going.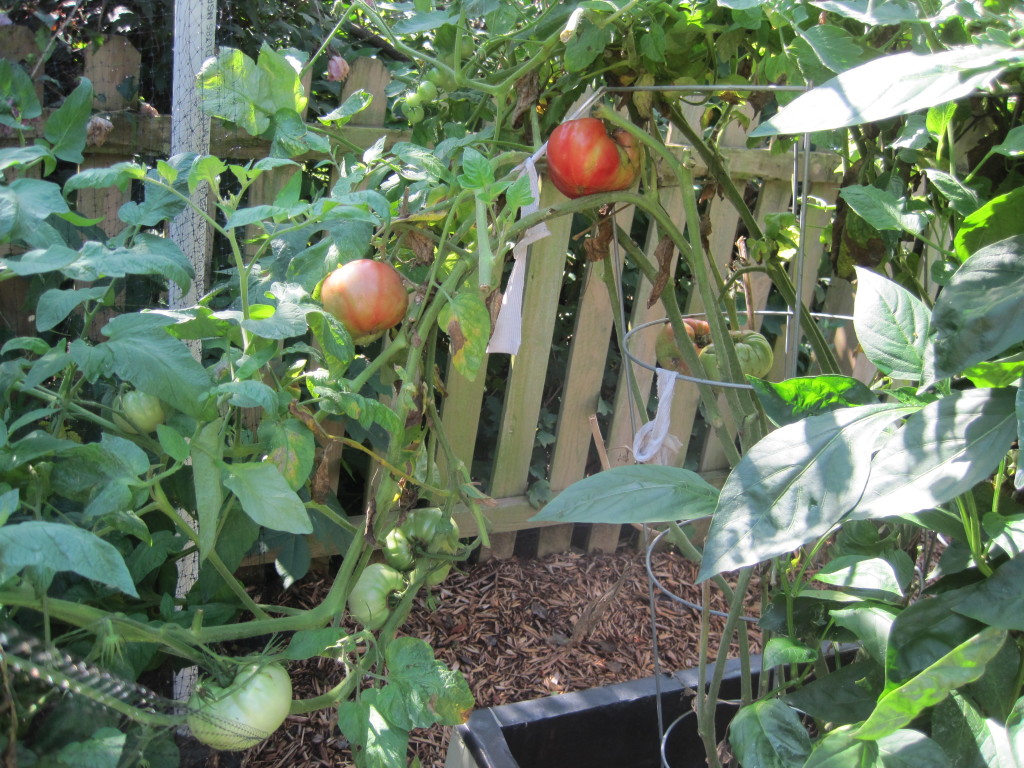 Also, last weekend, I bagged up some garden goodies to take to our neighbors. It wasn't a lot of produce, but it was nice, and we've had more conversations with them in the past week than we'd had in the past few months, so I'd say it went over pretty well. Our neighborhood is pretty private (no block parties/neighbor barbecues/driveway pow wows on the weekends or anything) so we aren't really looking to barge in on anyone's lives…but it's nice to be friendly, I think, and I'm glad we made that gesture.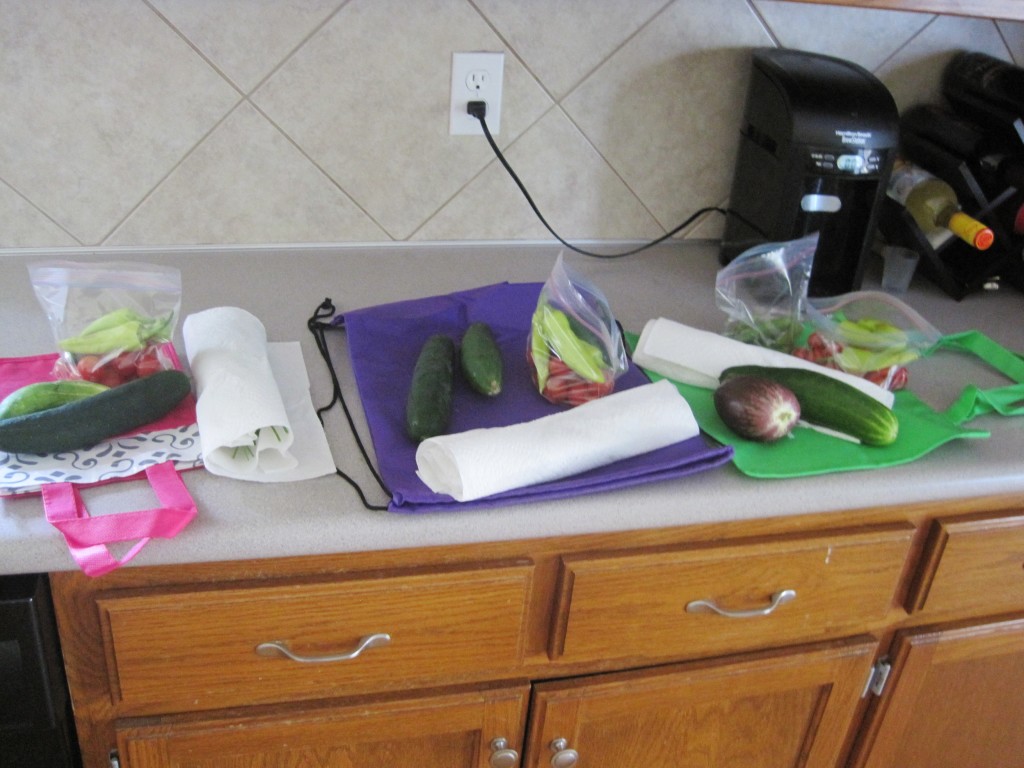 Also, it's a good way to use and get rid of those freebie cloth bags you get everywhere at fairs and conferences…except that two of the three neighbors already brought their bags back after I told them they didn't need to…so we can fill them again–maybe?!
I'm certainly enjoying not buying as much produce at the store each week…after all, you can't beat this for homegrown goodness: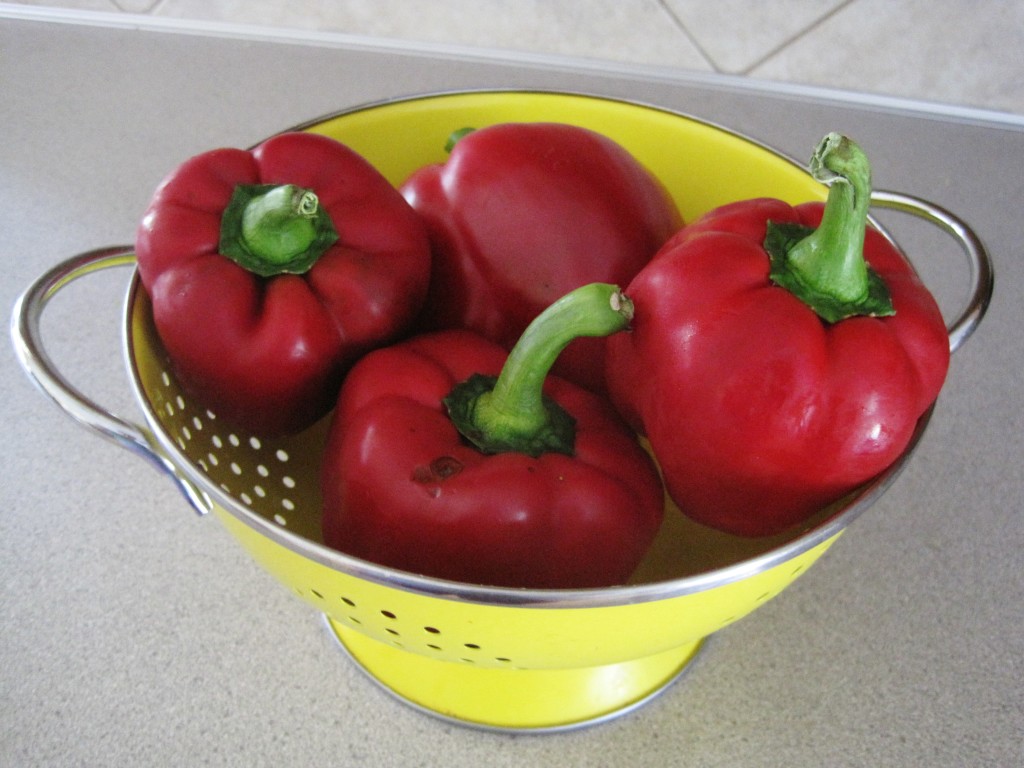 We've done pretty well for first time gardeners, I think!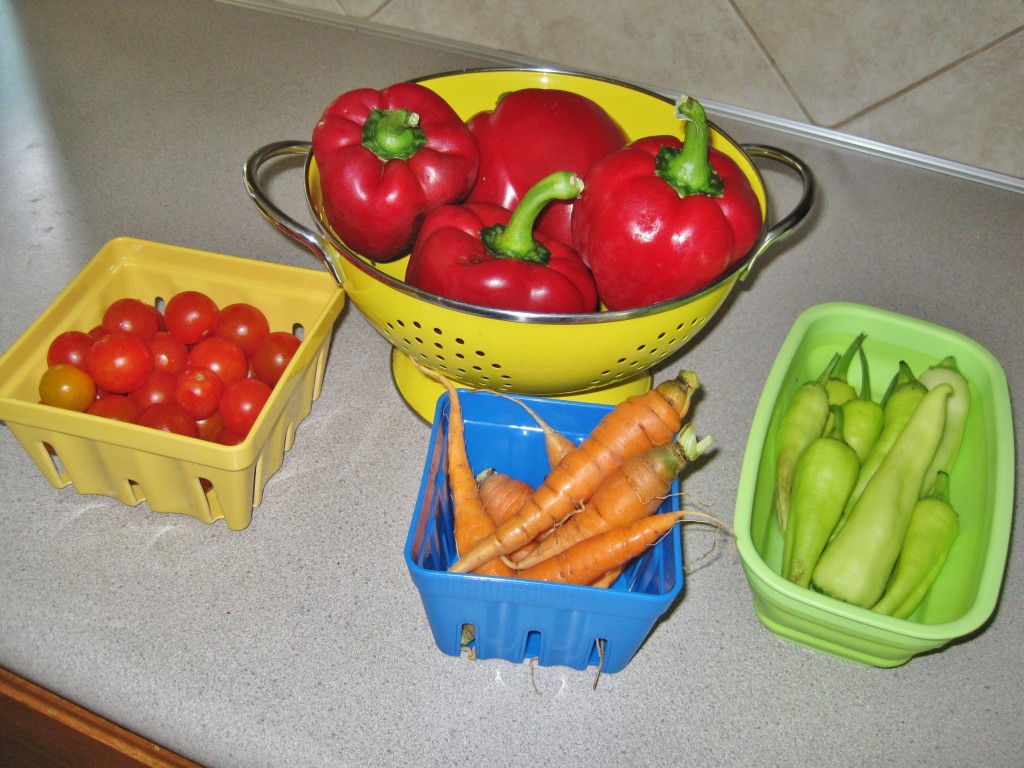 And, I'm already looking forward to next year, when we should have asparagus!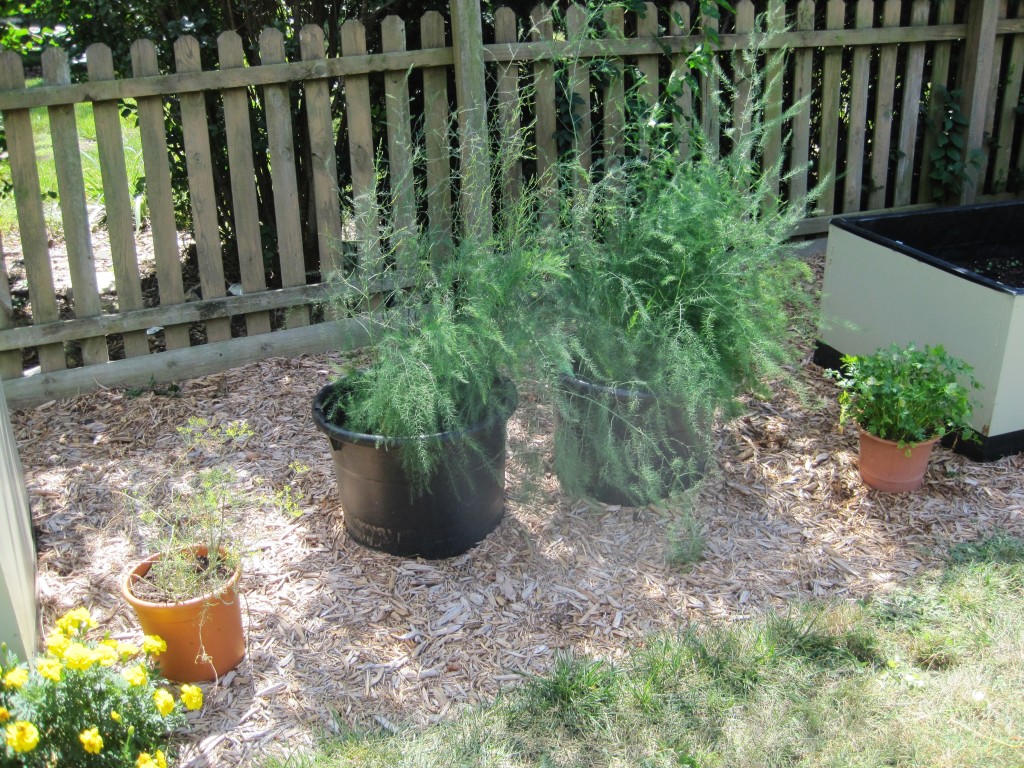 I'm also enjoying the slightly cooler weather, which has made daily watering and tending a much more enjoyable chore.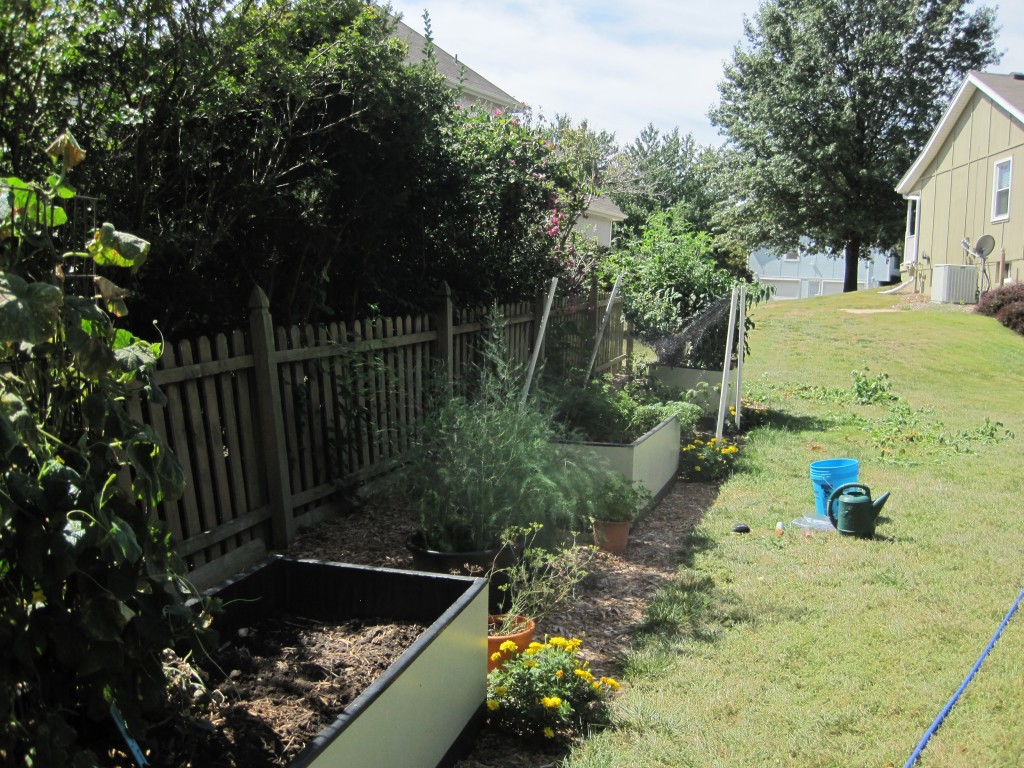 What's your favorite thing about this time of year? Is is the anticipation of fall and winter weather? Or do you love savoring the last bits of summer sun?