Alright, so winter isn't really a bad thing. I realize with winter comes Christmas, and Wyatt's birthday, and other awesome things…but I thought I'd share a few photos of how our garden ended the year.
After a few nights of covering everything up with sheets to protect it from the frost, we had a hard freeze, which pretty much killed off everything.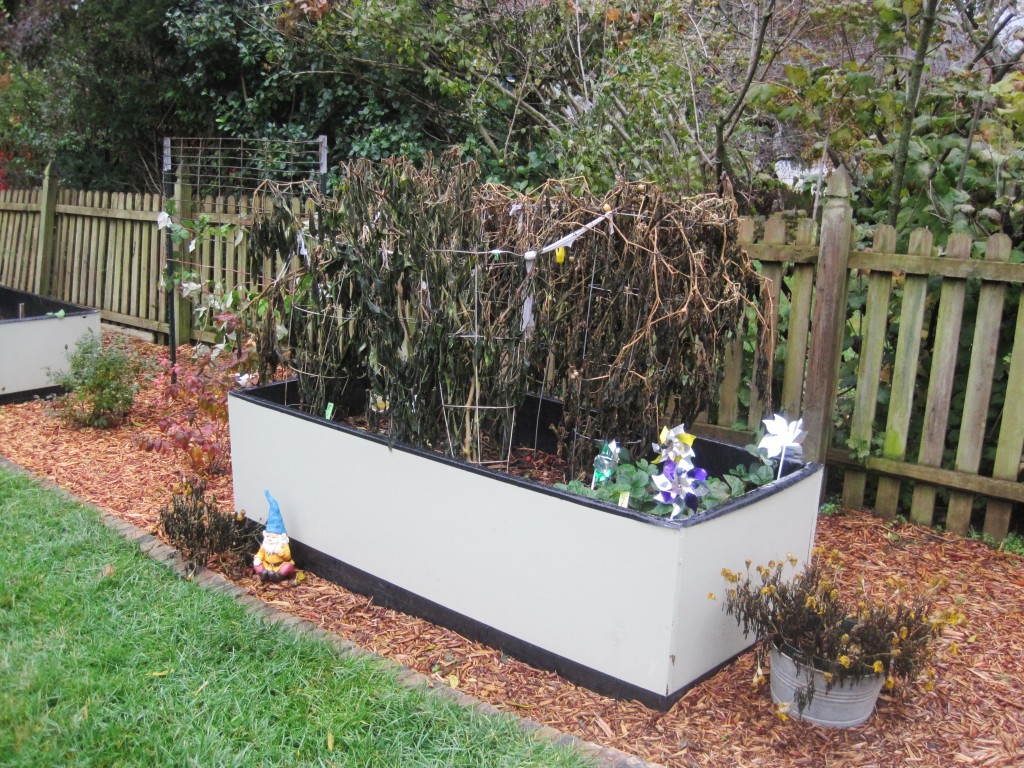 The tomatoes did awesome until the end…so awesome in fact that we are already scratching our heads for an idea on how to make this work better next year. We need to have more space for each plant to spread out!
The little fall seedlings are actually still doing okay…despite the cold and the rain. I did harvest all the lettuce, which seems to have been a good move since it got a bit brown in the freezey temperatures. The beets and carrots still seem to be doing okay, although they aren't growing much…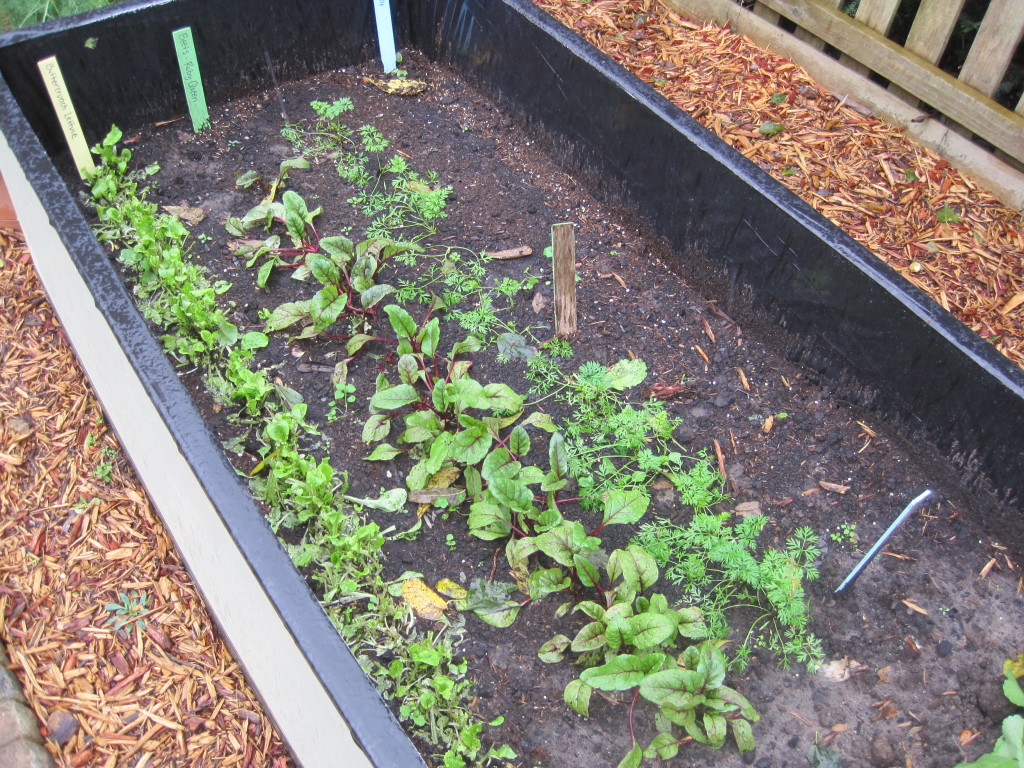 The raspberries and blueberries look pretty much the same…other than that the blueberries (or rather one variety of them) has turned her lovely fall hue!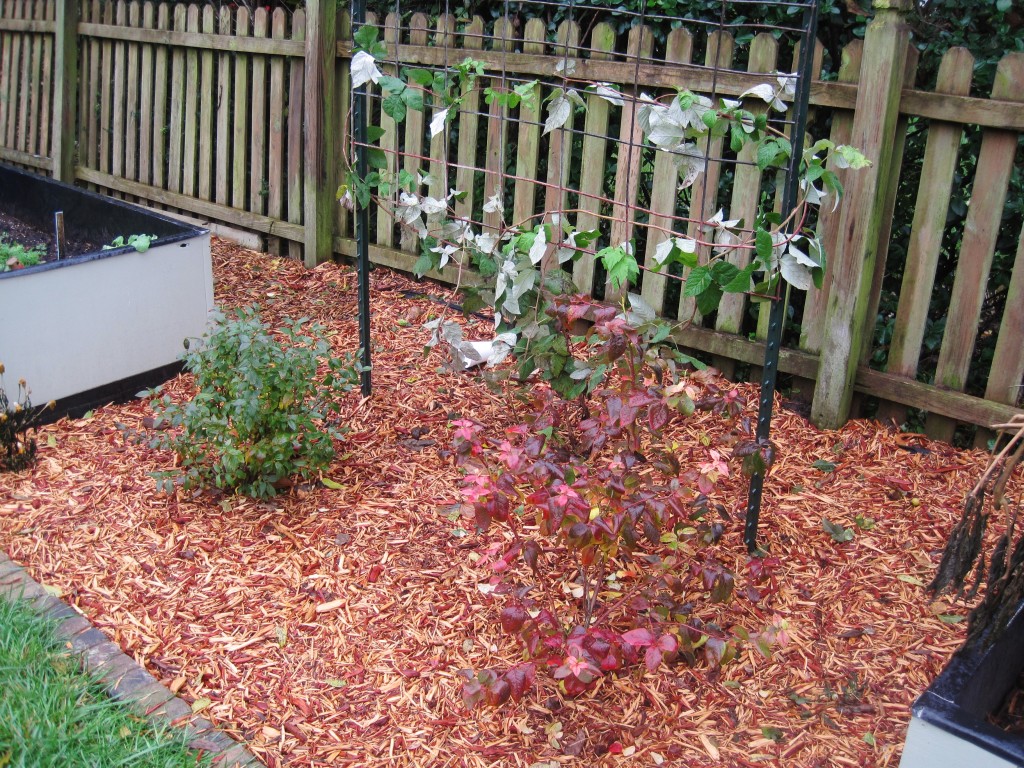 At least something still looks okay.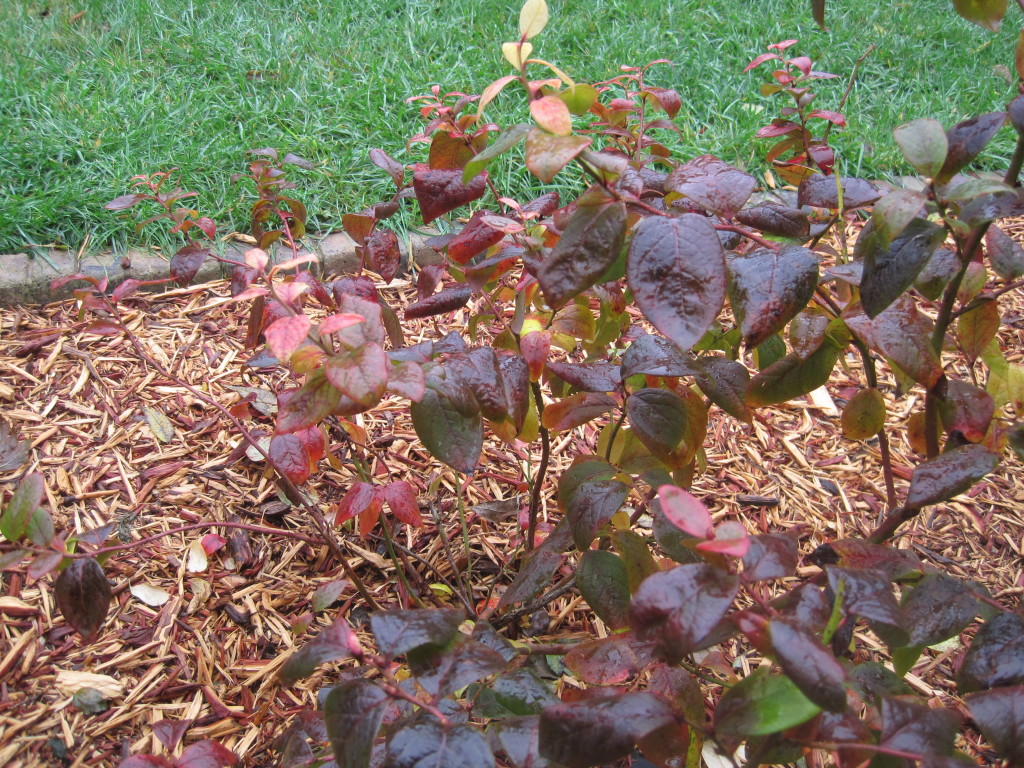 And the cucumber, well, it died a slow, probably painful death, thanks to the white flies that ate in until the very end. There are a few greens still hanging on, but they won't last long, I'm sure.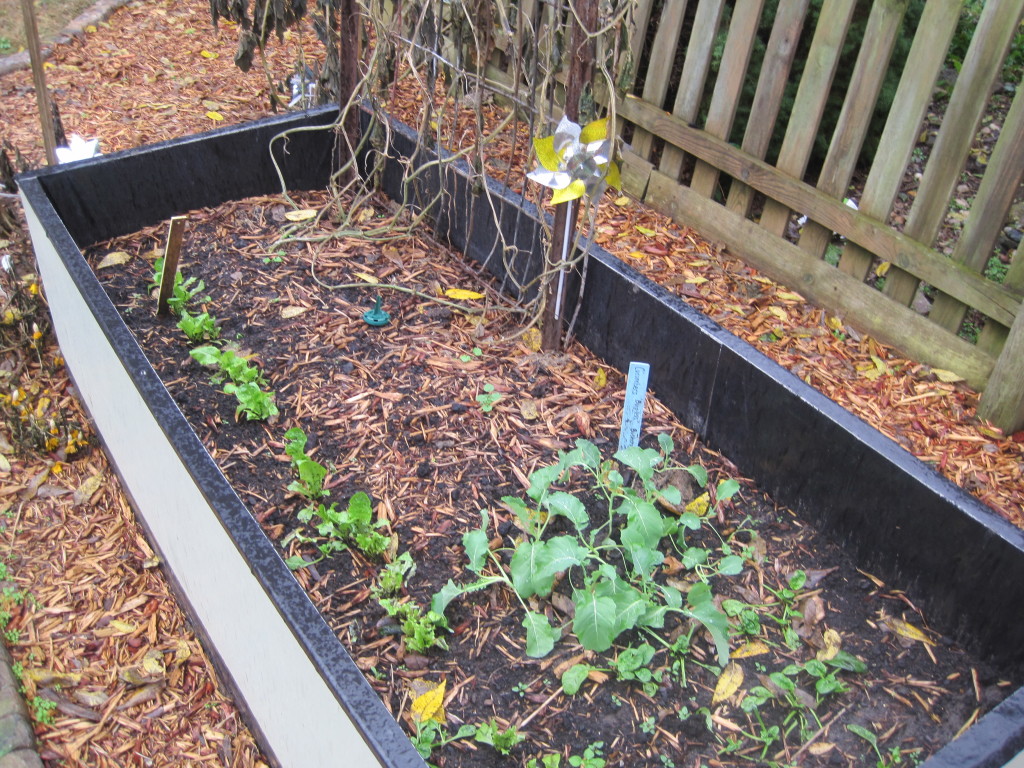 The eggplants also died. Which was sad, but again, expected.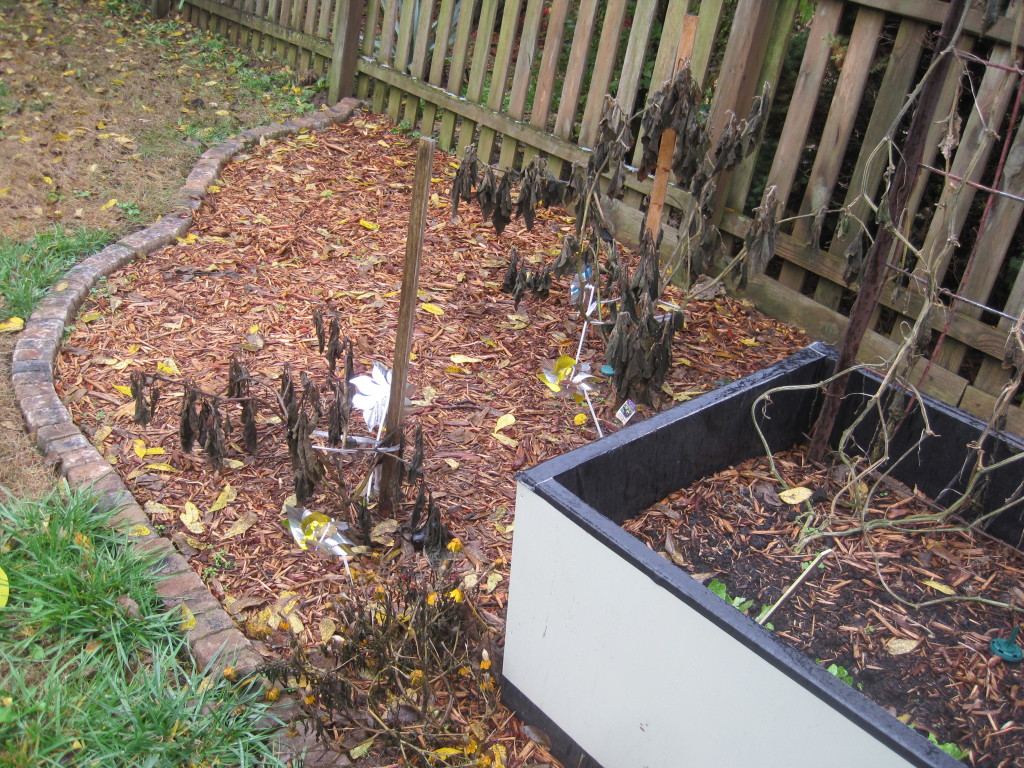 It's a summer garden for a reason…and who really wants to tend a garden when it's cold and rainy out, anyway, right?
Now that I'm sufficiently saddened by all the brown outside (that we need to clean up and clear out), tell me some things you're looking forward to this winter! Surely there are some good things, right?