This post contains affiliate links, which means we will receive a small commission if you make a purchase after clicking on our direct link. Don't worry, it doesn't cost you anything extra. 
---
Today I'm sharing a super fun little project that is perfect for these psuedo-spring days we're having here in Kansas City! Animal plant picks! They are perfect for indoor or outdoor potted plants!
I wish I could say I came up with this idea on my own, but I totally copied it from Cassie, a blogger with super fun ideas. Here's a link to HER POST.
It was pretty easy. I simply glued an old, large screw to one foot of a plastic giraffe and gave it a couple coats of spray paint. You could use any color you'd like but I chose a rose gold color I'd been eyeing at Home Depot for awhile.
It goes on pretty thin so it took awhile to get full coverage, but the end result was pretty fun. Now he lives in one of the large potted plants in my office. And I like to think he's happy there, chilling in the shade of the big leaves.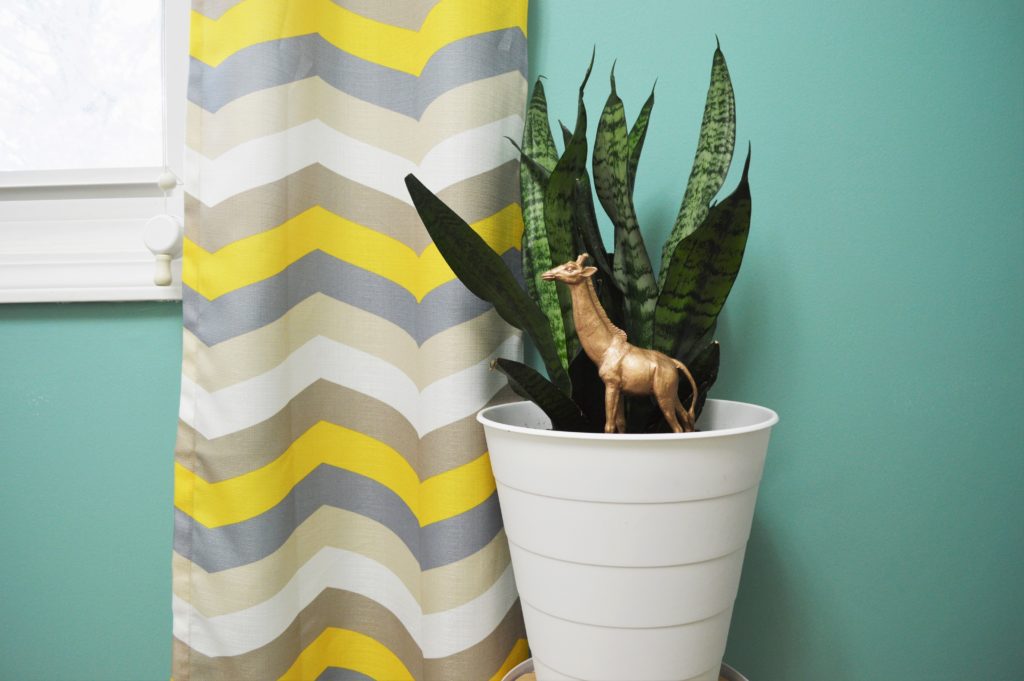 I also made some tiny ones, because why not?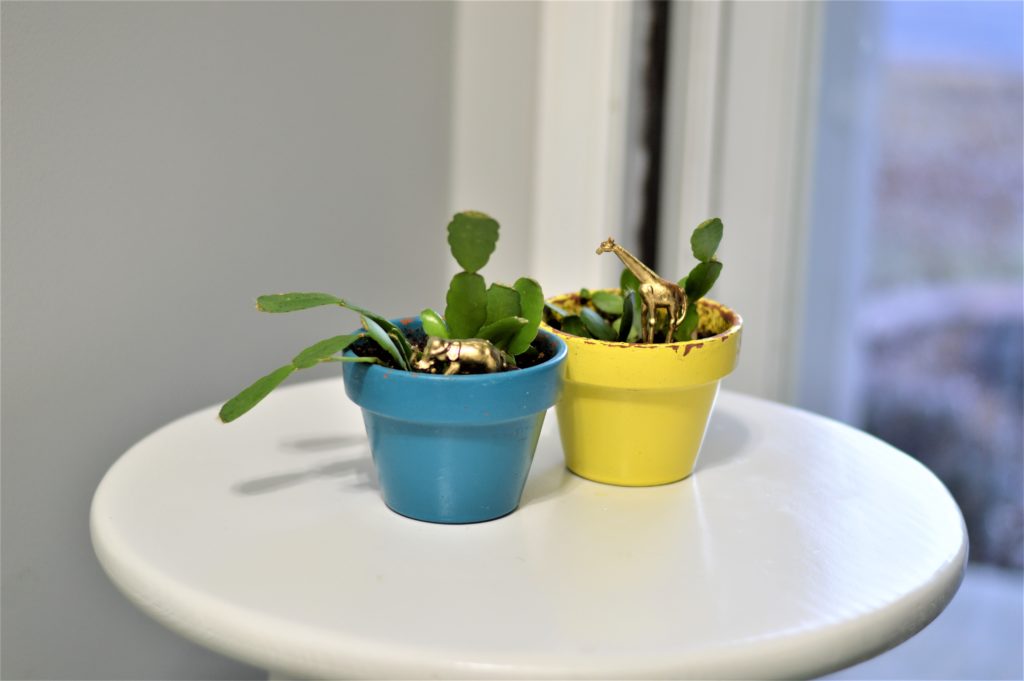 I actually found a few little package of animals at the dollar store and just glued some old screws onto the bottom on them using my favorite crazy super glue. You can grab this amazing glue, here.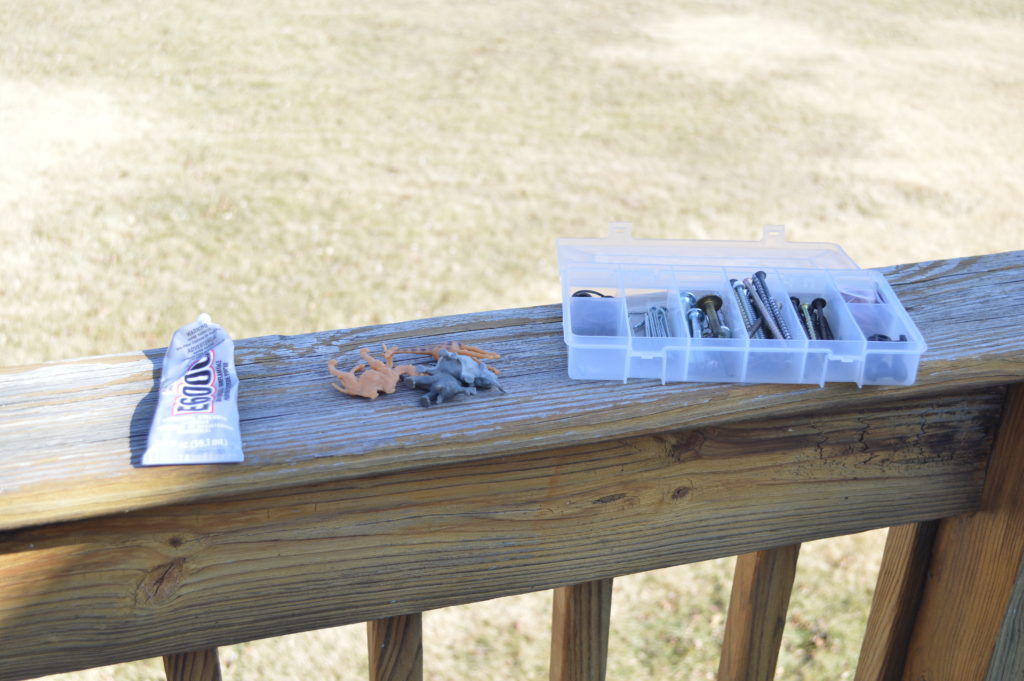 What, doesn't everyone have a box of random screws you've saved for some reason? Um, the reason is projects like this. Duh.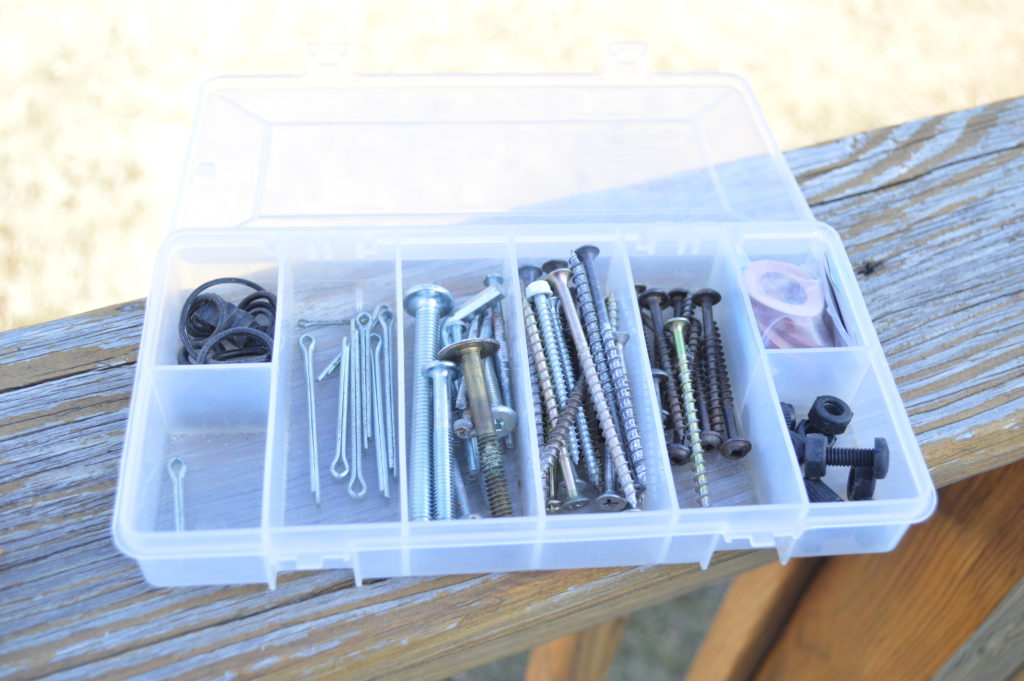 Then, they had some time to dry, and got a coat of bright neon green or gold spray paint.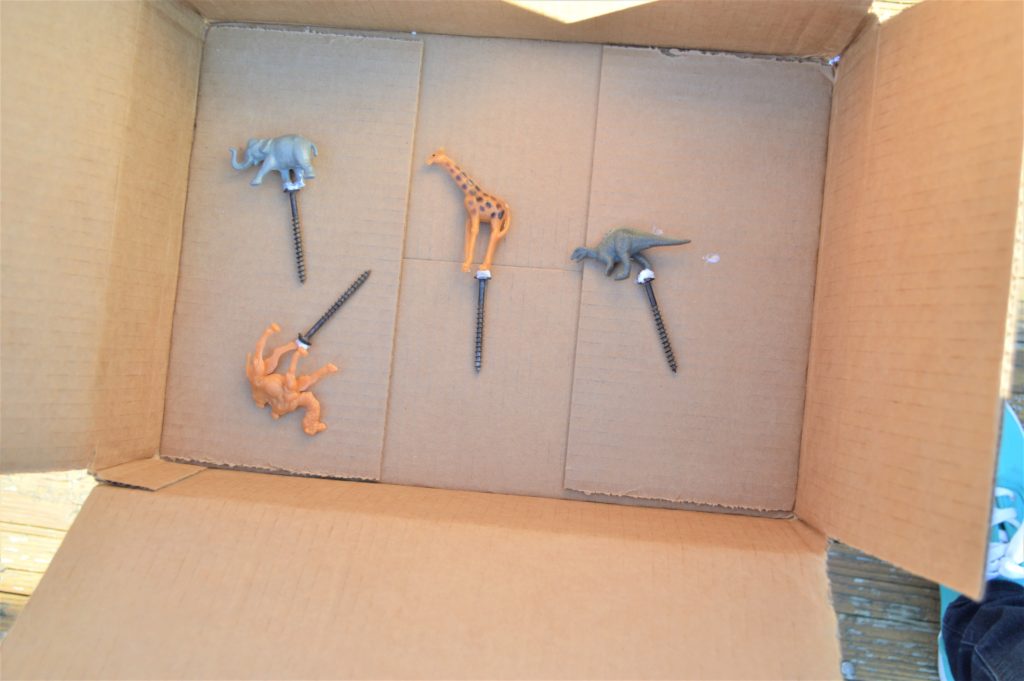 And now, they make our houseplants just a little more fun.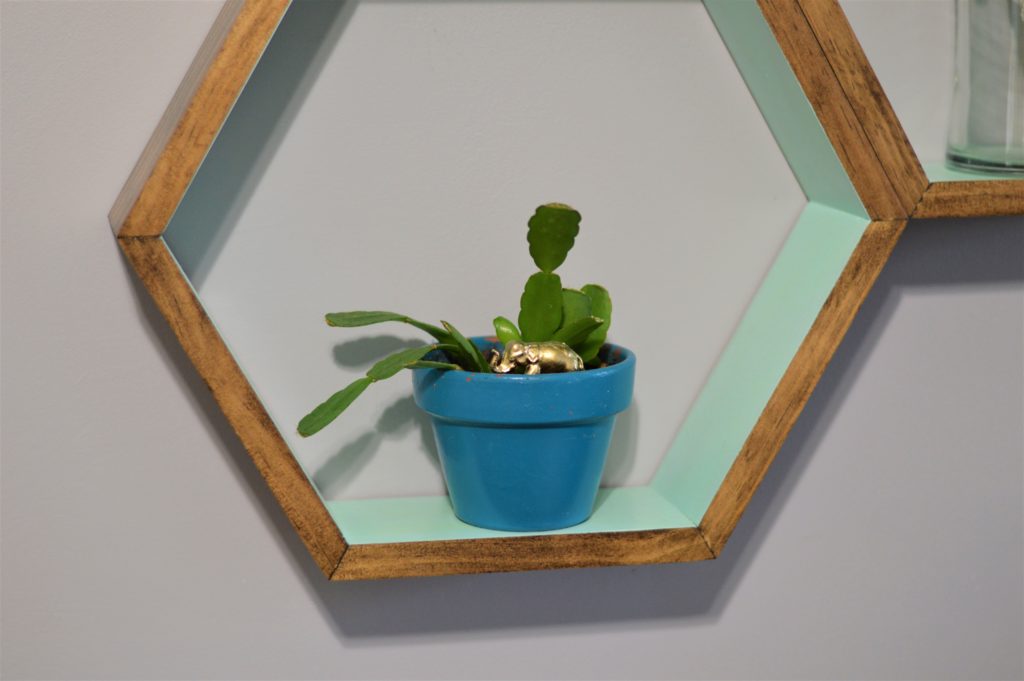 After all, who takes their houseplants seriously? Not this girl. (I mean, I do get sad if one dies, so…) But, a little whimsy is certainly not something I run away from.
I had a hard time choosing animals because I wanted my old favorites (giraffes and elephants) and a few fun touches. So, I threw in a camel. Because why not?
Plus, neon green camels and dinosaurs are just fun. If Will ever gets old enough to leave a potted plant alone (instead of dumping it out to play in the dirt), I plan to put this one is his room.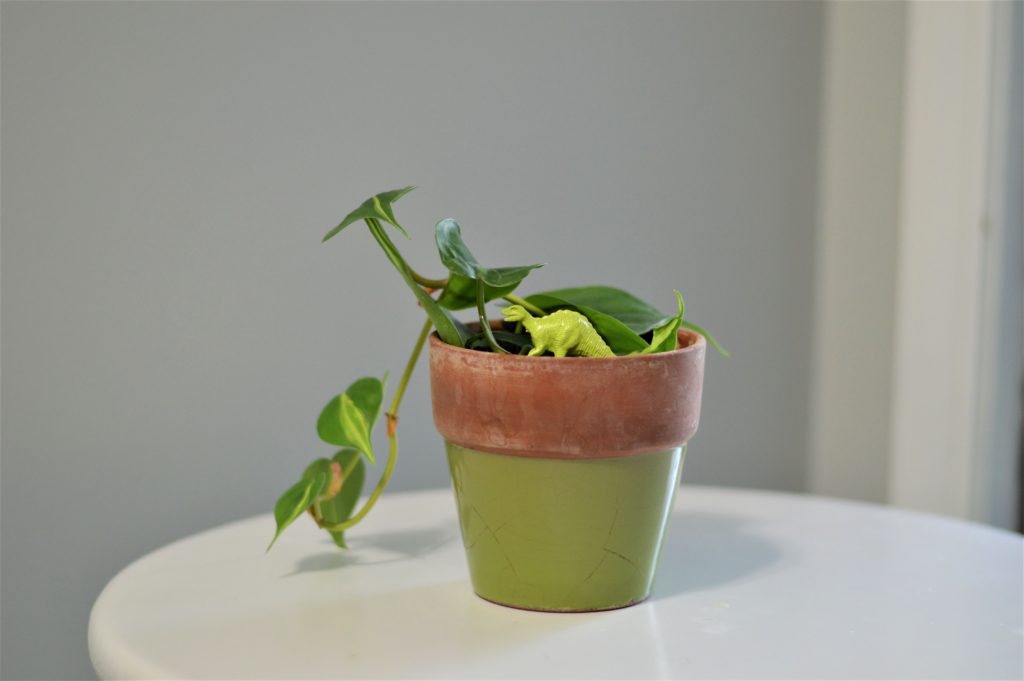 The little animals aren't that noticeable in the living room honeycomb shelves, and I like that you only see them if you're looking.
Now, do you want to know a secret? I started this project in August! Um, it's been seven months. To make some tiny little animals. I took a HUGE break because I lost the little animals that I bought and had to find them. And then, I had this done for over a month before getting it on the blog.
Good grief. I'm a blogging disaster these days, huh?
Anyway, thanks for checking out a (semi) recent project. Also, tell me what animals you would choose to live in your house plants?