Happy #FreebieFriYAY!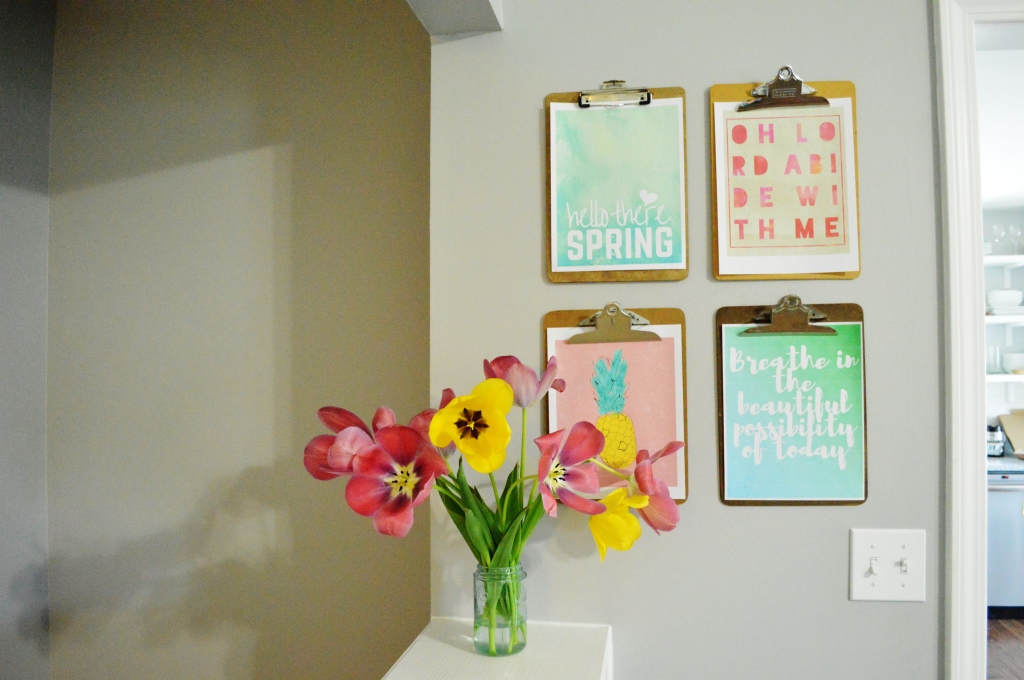 I needed something to replace the Easter prints on my clipboard wall, so I made a spring print to celebrate how fresh and full of potential the morning sunshine feels in the spring.
I also grabbed this awesome "Oh Lord Abide With Me" free print from Danielle Burkleo. Seriously, her printables are amazing and you need to go check them out. I'm sure I'll be printing and featuring several more because she's the kind of designer I am only in my dreams. Go here and download a bunch of these right now.
The fun part about this clipboard display is that it's so easy to switch things out and I get to keep all the old ones in a folder to revisit whenever I want. It's much easier and less cluttered than the gigantic pile of picture frames I used to have in the basement that I needed to rummage through every time I wanted a new seasonal print somewhere.
Plus, I've really liked getting to search for the awesome free prints from other designers that I feature. And, I get to pretend to be a designer myself for a little while.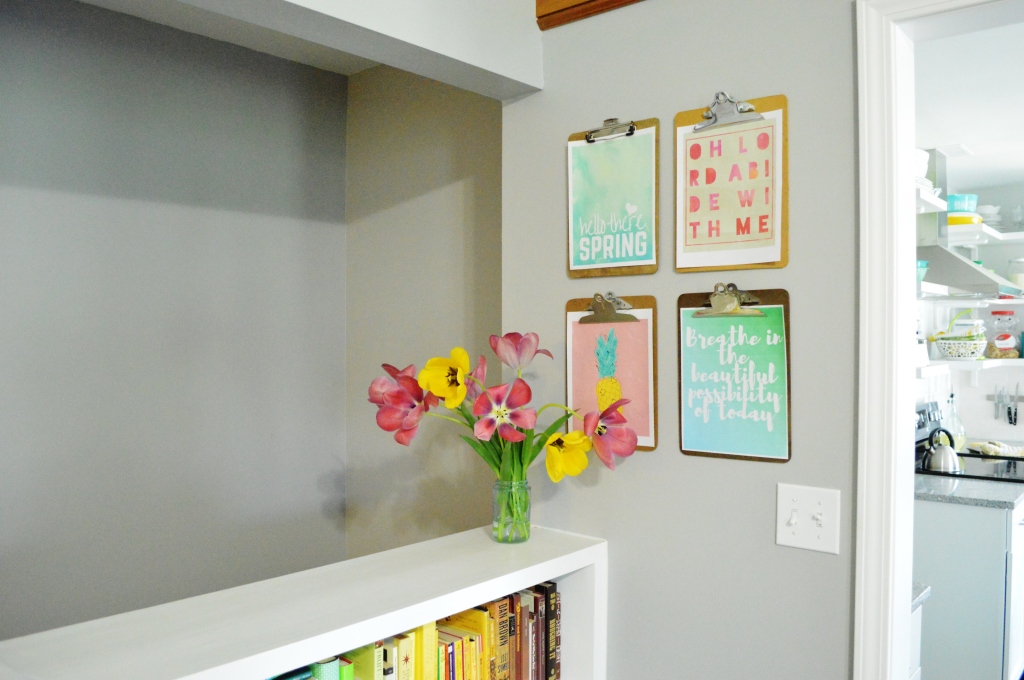 The easiest way to print is to right click on the image below and "save as" to save it to your computer and then print it out however you normally print stuff. Or post it online (with a link back) to remind all your friends of the message.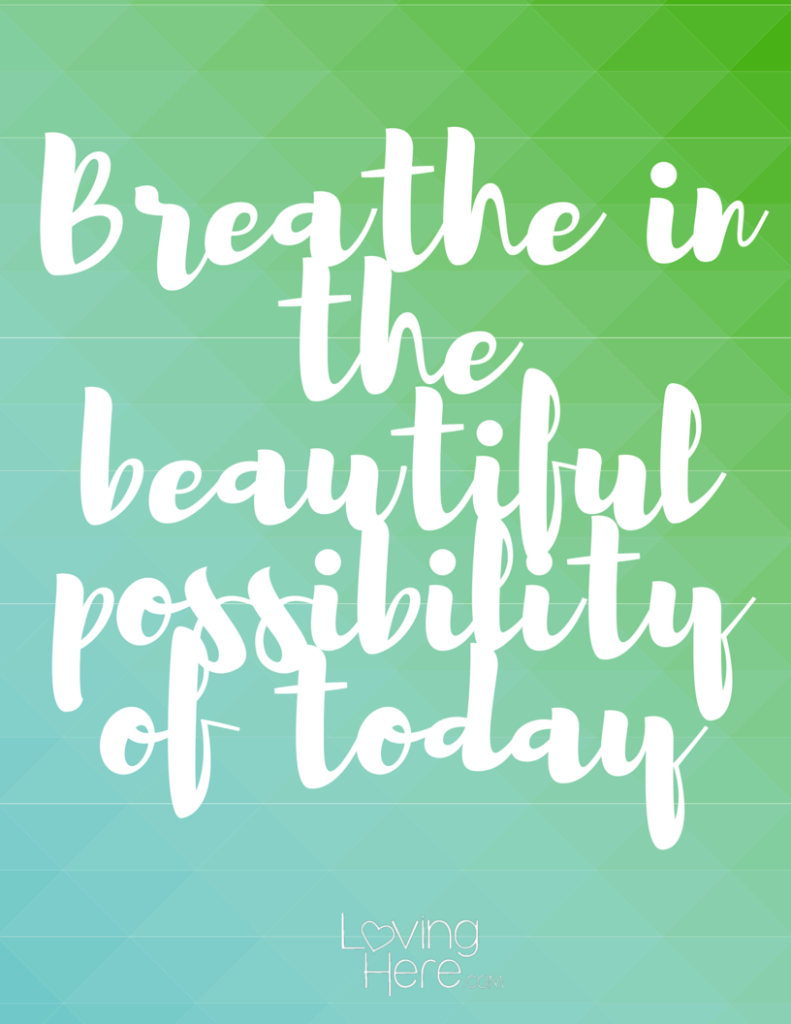 If you're not a fan of these options, feel free to check out my Printable Pinterest board, below, to find your own favorites.
Follow Loving Here Blog's board Pretty Prints on Pinterest.
And, you can find all my free prints to download, here. (There's a bunch–go check them out!)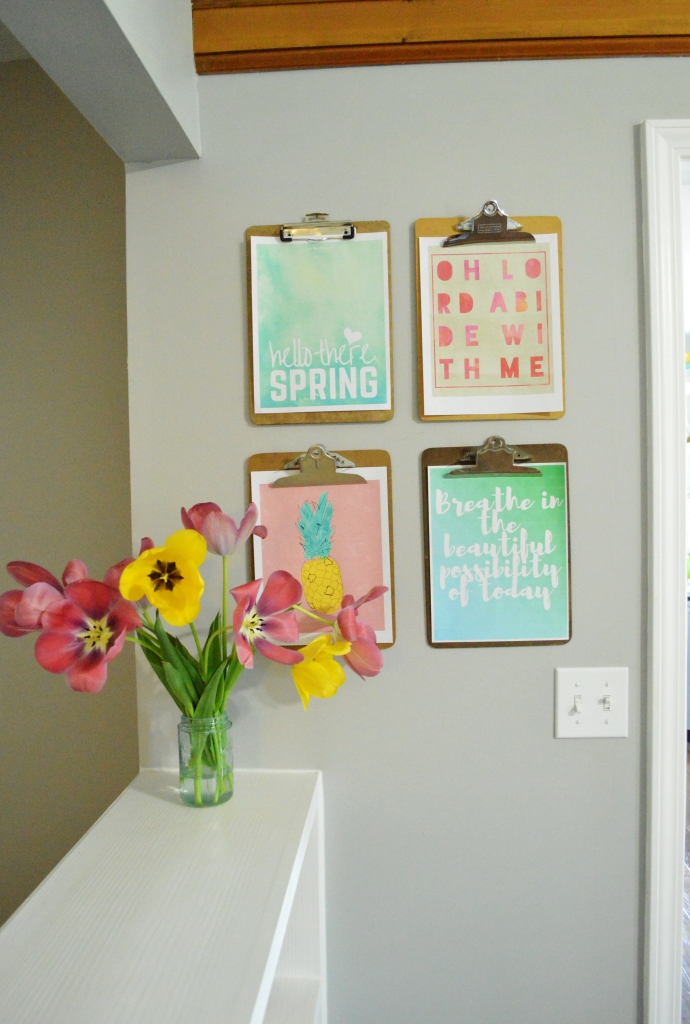 Now, it's time to get my to-do list done for the day so we can enjoy the weekend. It's FriYAY, afterall, right?
So, give me your best ideas of how to enjoy the warm sunshine with our little one today. We like to take walks and swing in his swing, but I'd love to do something new as a family this weekend!
---
**As always, these designs are only available to print and use  for personal use. That means you aren't allowed to sell them or tell other people you created it. If you share them, please provide credit and a link back here. Prints may be available without watermark for $5. Email melissa (at) lovinghere.com for more information.**