Yesterday, Wyatt and I celebrated our fourth wedding anniversary. It wasn't all that fancy of a celebration, especially considering the "party" started with me having a doctor's appointment to check on Beanie and then having to run errands, which made me late getting back home.
We talked about going to Hereford House for dinner, a local place near our house that we both really like. It's a little fancier for a special occasion (expensive), but one of my favorites. We went there last year, which you can read about, here, and had a great meal (best restaurant meal ever for me I think) but this year, I just wasn't up to it. I wanted something more simple, and fast, because I was already quite hungry. So, we had the restaurant meal we've eaten most often in the last 9 months: Five Guys.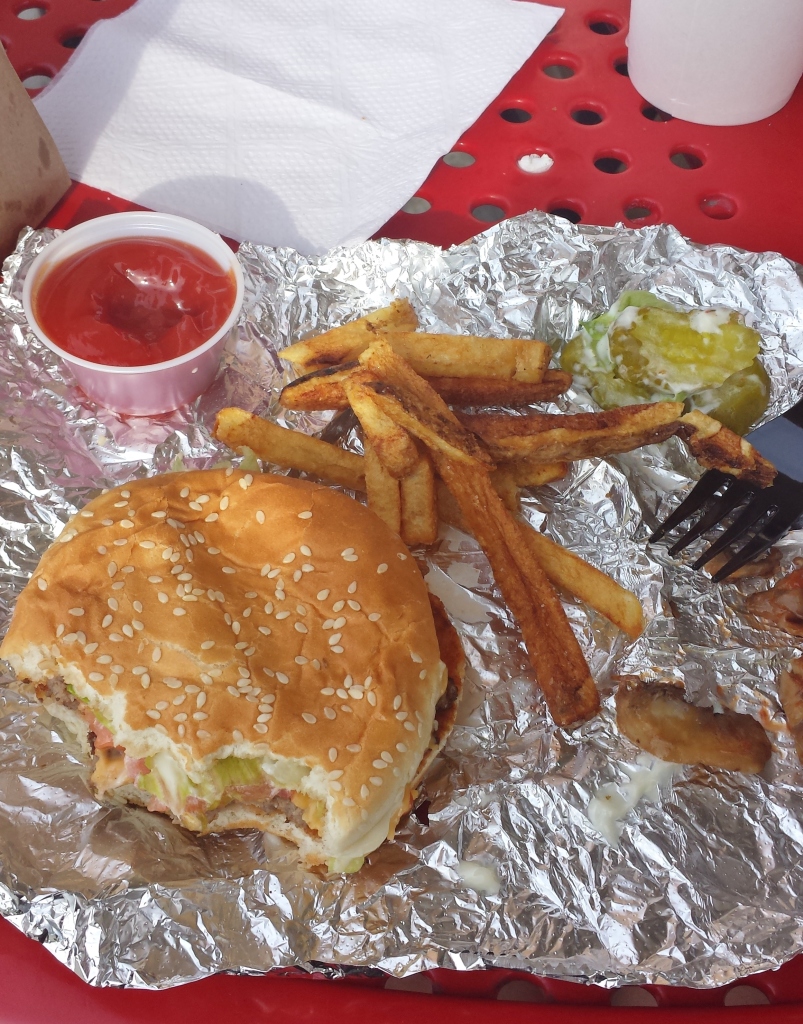 I can't help it, Beanie and I like cheeseburgers and fries. Wyatt does, too.
We did get to sit outside and enjoy the nice evening. I even snapped a photo before we started eating, even though I officially have the puffy, nine-months-pregnant-face going on now.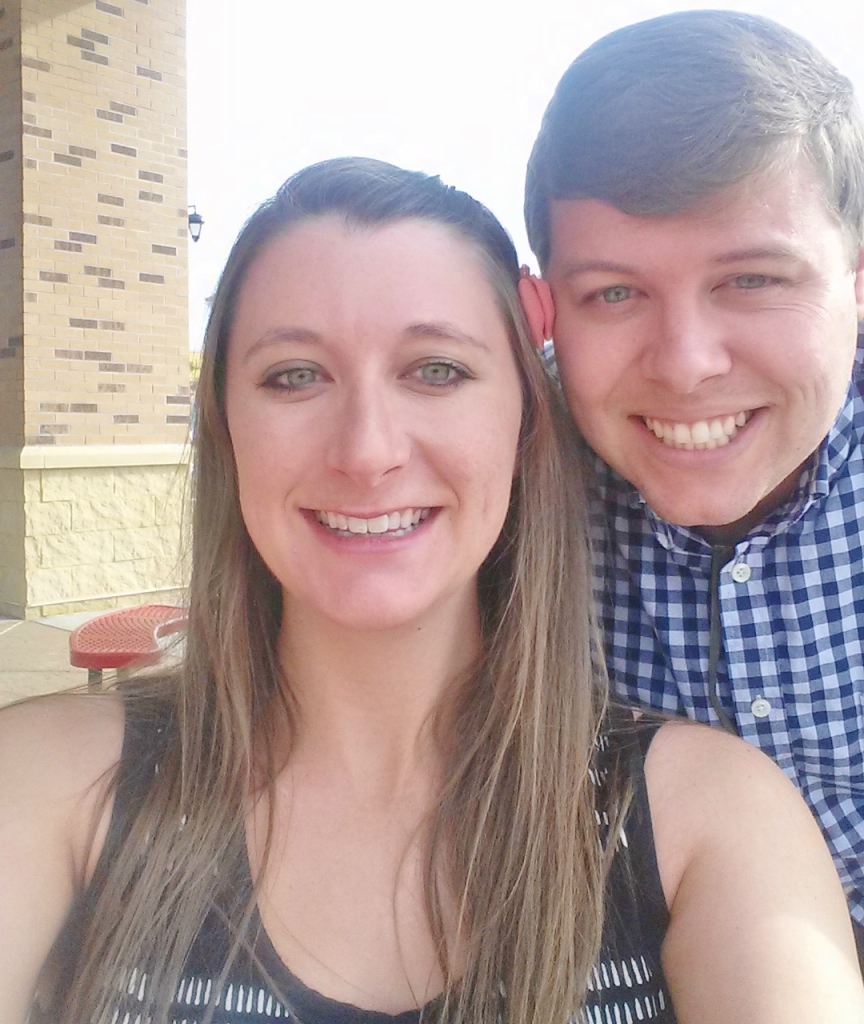 Then, we headed to Ikea to grab a few things we need for the nursery. I wanted Cheesecake Factory for dessert and since we were already going to be about halfway there, we just went ahead and made a quick trip to grab the curtain rods and other items we needed. It wasn't very romantic, but sometimes, that's how life goes, right?
Then, we headed to the plaza, walked the short distance to the restaurant, ordered our dessert to go, and drove back home. Heck, we even stopped to grab a few things on the way (milk and eggs, etc.). All in a all, a very normal night. I guess that's in keeping with our anniversary dates the last few years. Other than the year we were on vacation for our anniversary, we've had very low-key celebrations every time, even the very first wedding anniversary we had.
We barely had time to get our annual anniversary photo as the sun was going down and it was getting dark out. More romantic, I suppose?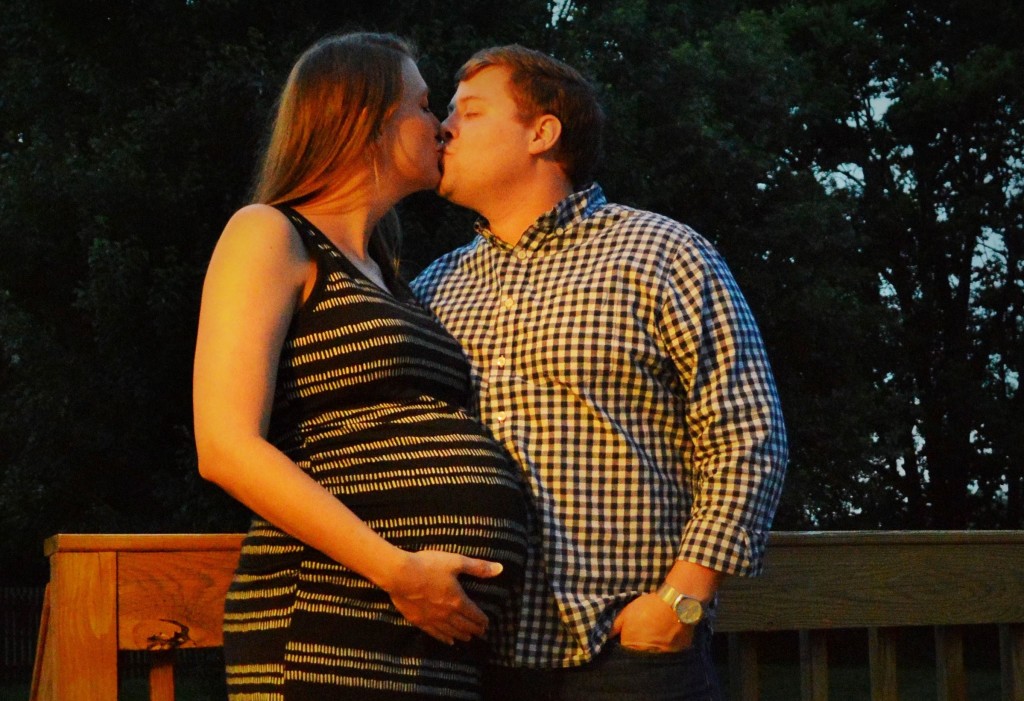 Still, we did the best we could.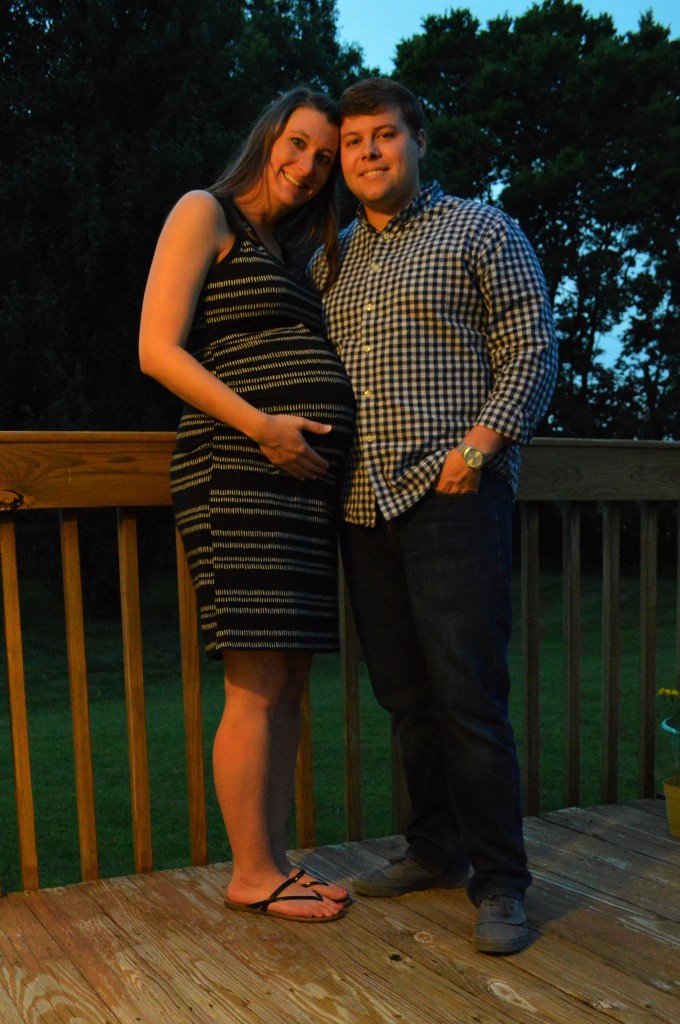 Same setting as last year, but a totally different-looking photo, and even happier than we have been for the previous four years. Can't believe this is our last anniversary we won't have to get a babysitter for!
As a sidenote, my hair was way cuter last year. #NEEDaHaircut
We ended the night eating cheesecake in comfy clothes on the couch and finally giving in to get Netflix.
The traditional gift for four years is fruit or flowers. The modern gift is appliances…can we count a subscription to endless amounts of movies and TV as any of those? Maybe it can be the "fruits of the TV tree" or the "flowery freedom of more than 10 channels"? Ha! Or maybe we should keep looking for a more appropriate gift…
Of course, I just ordered our leather luggage tags (part of last year's gifts to each other), so I guess we have a whole year to figure something out!
Too bad we didn't get fruity cheesecake. Except not really, because the flavors we choose are awesome and I may or may not be considering finishing both slices on my own while Wyatt is at work today….but I won't. Because that isn't a very anniversary-ish thing to do. It is, however, a very pregnant thing to do…so maybe it evens out…?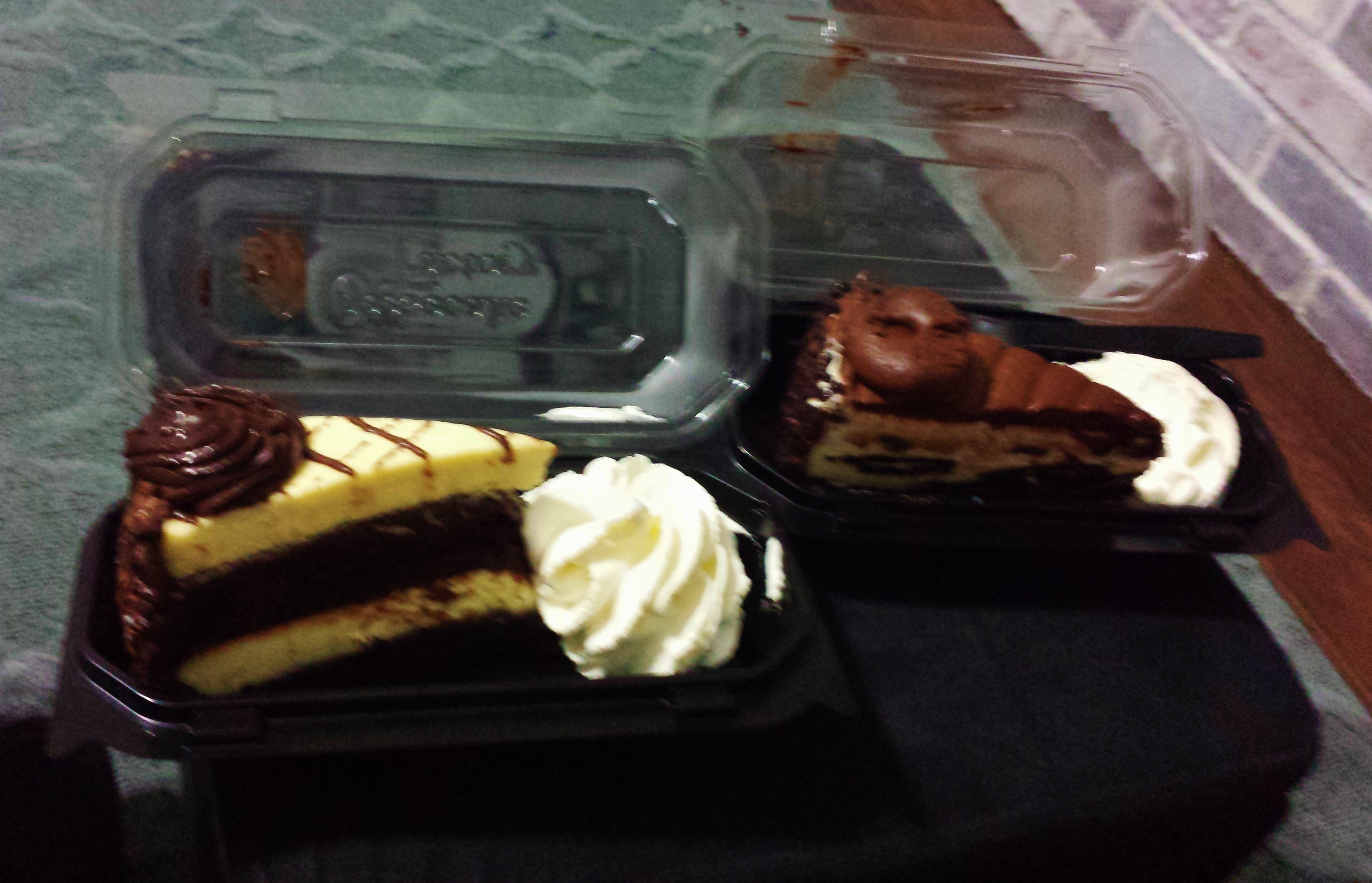 Anyway, thanks for following along on our journey. It's been a crazy, wonderful four years so far with a lifetime of adventures ahead of us!