We're back with part 3, after part 1 and part 2 in our tiling tips series, so without further ado, here are tips 11-15.
11. Back-buttering is an art. A messy art. 
We already mentioned we had a LOT of cut tiles. (The larger your tile, the more cuts you'll have to make) So, to attach those pieces in the corners and edges, we had to use a "back-buttering" technique to apply thin set to the tile instead of the wall.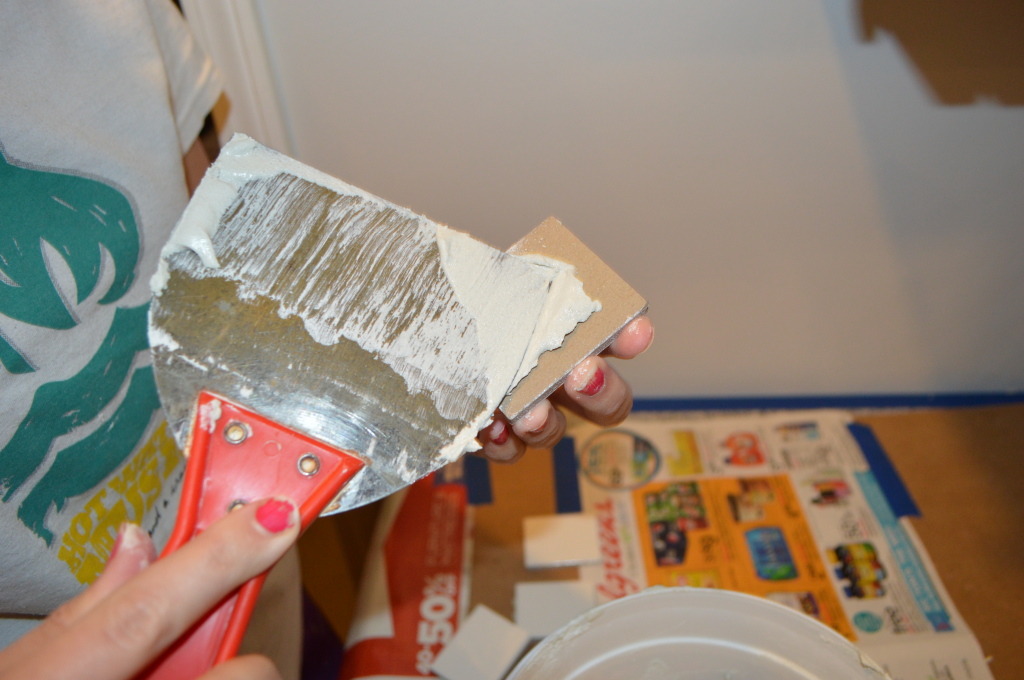 Then, we used the notch trowel like we used on the wall, which was a pain in the rear.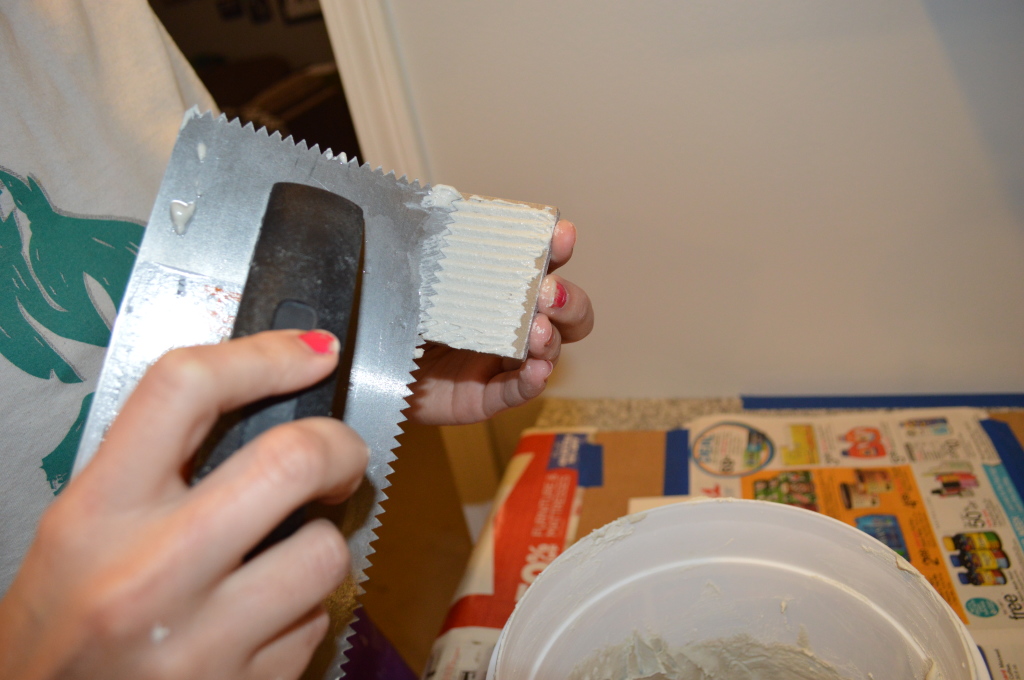 I'll admit for the smaller pieces, I just used my finger to spread some thin set on there and then smooth it out, leaving some bumps and ridges to smoosh into place. That seemed to work fine and was a lot easier than using the giant trowel, but it did get my hands extremely messy. Also, when the thin set dries on your skin, it's not super pleasant, so keep that in mind.
I did almost all of these little tile placements while Wyatt worked on cutting more pieces on the wet saw so I got pretty good at working them into place. (I told you there were a lot of cuts to make!)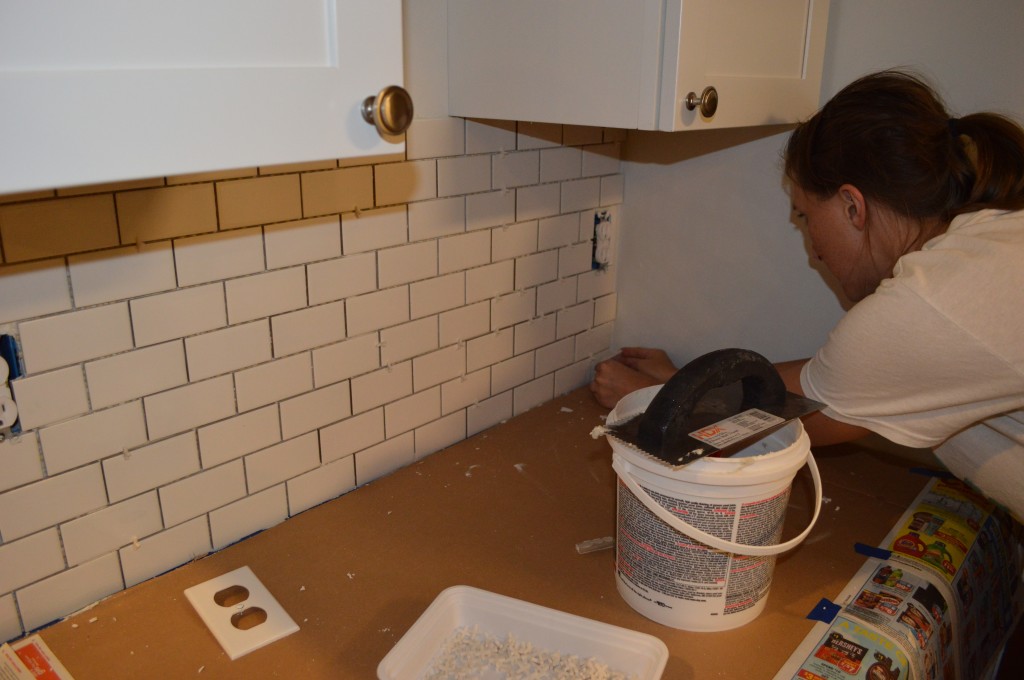 12. Always check to be sure you're level!
In the nook, this wasn't as issue because we were tiling in between the counter and cabinets, which we already checked and double-checked to ensure they were level. We could just make sure we followed those lines and we knew our tiles would be straight.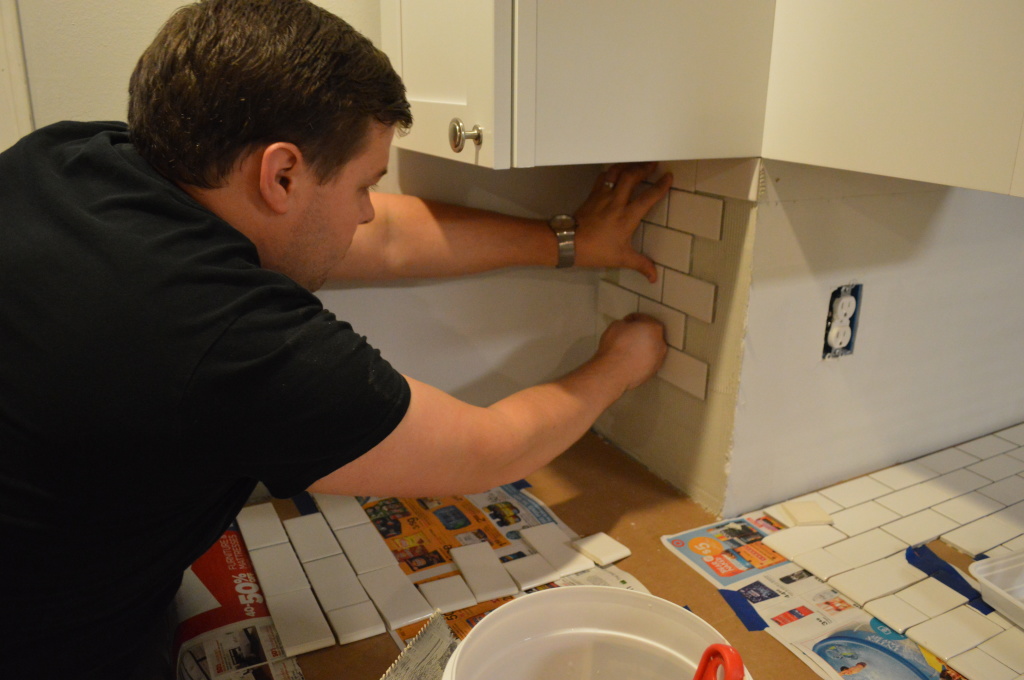 On the rest of the wall, we're going to have open shelving so we didn't have upper cabinets to follow. So, we used a level to mark a line on the wall as a guide for applying thin set.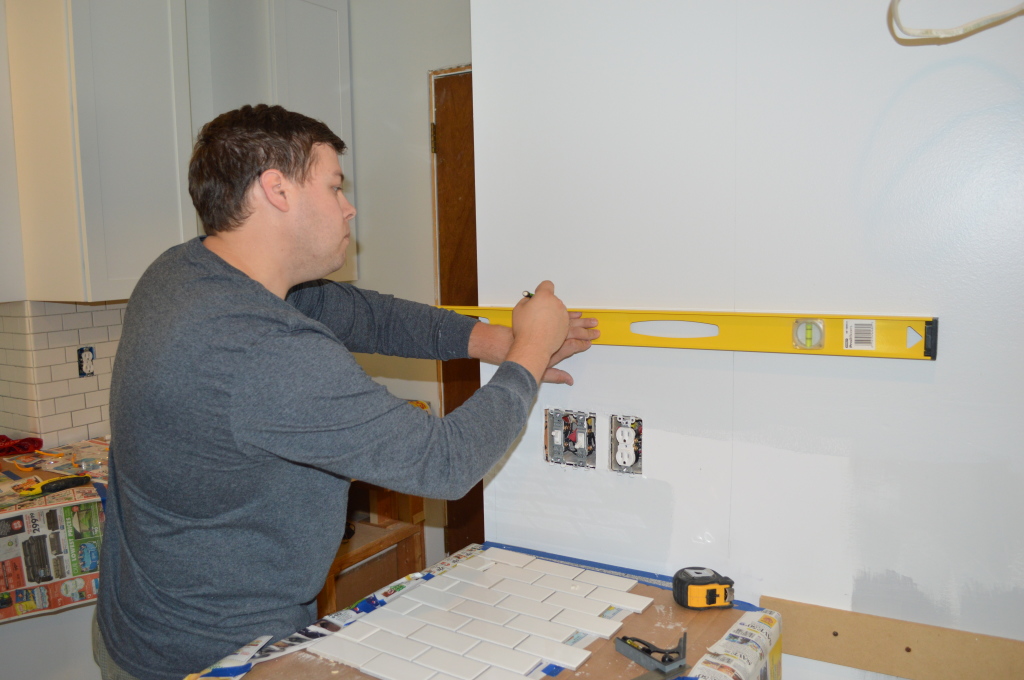 We also screwed a board into the wall behind where the range goes to support the tile there and keep it from sagging down as it dried. This is an important step. Don't skip this or you'll regret it as your tiles slide down the wall.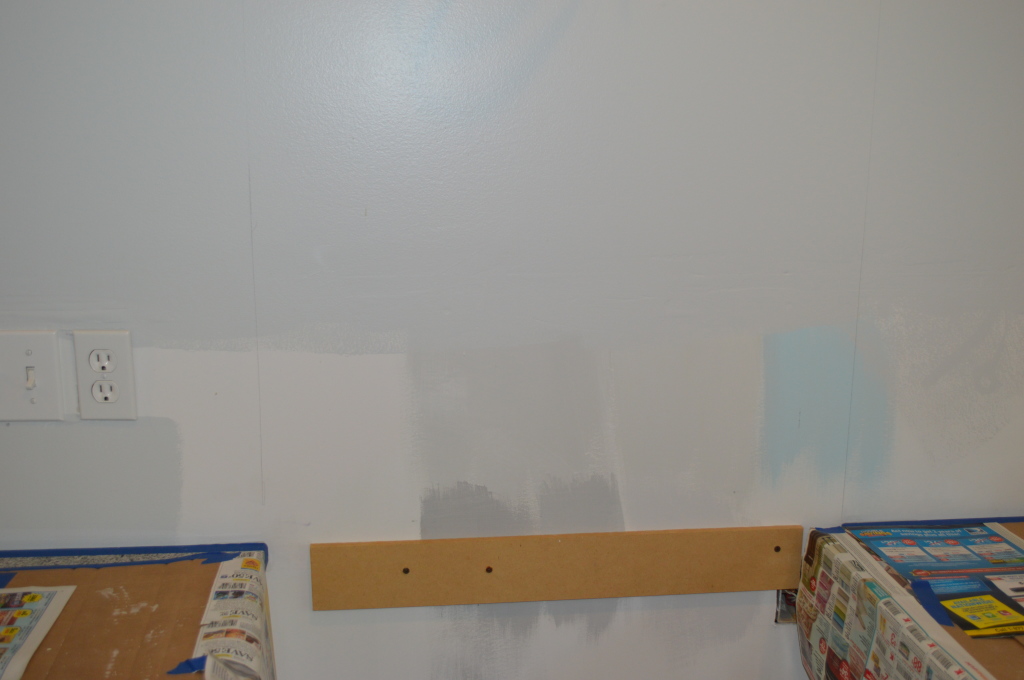 Similarly, we applied the first layer of tile (the height of the back splash) on this feature wall and let it dry before going back to work our way up the wall. That let us have a nice solid base as we stacked row after row of tile on top of each other.
I also used a little level to check our progress as we moved around the room. I made sure to check this early in each tiling cycle so the thin set would still be wet enough to allow us to make any adjustments, but for the most part, things went really smoothly.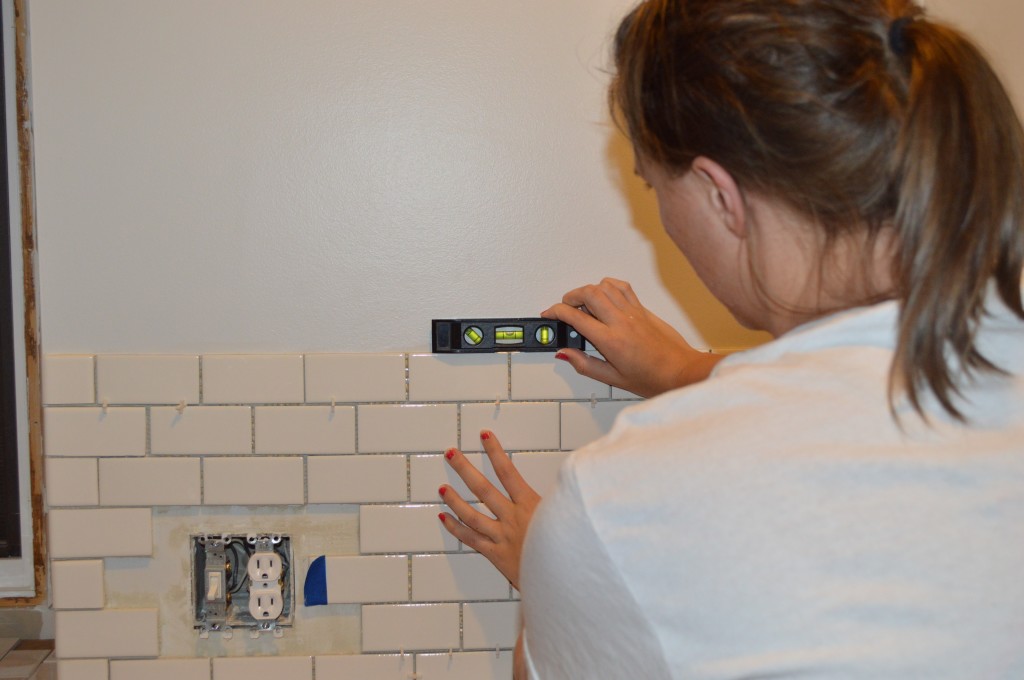 13. Spacers are your friends. And your enemies.
We bought a pack of 1/8-inch spacers, on the top in the photo below, which were supposed to be the same space apart as our pre-spaced tile.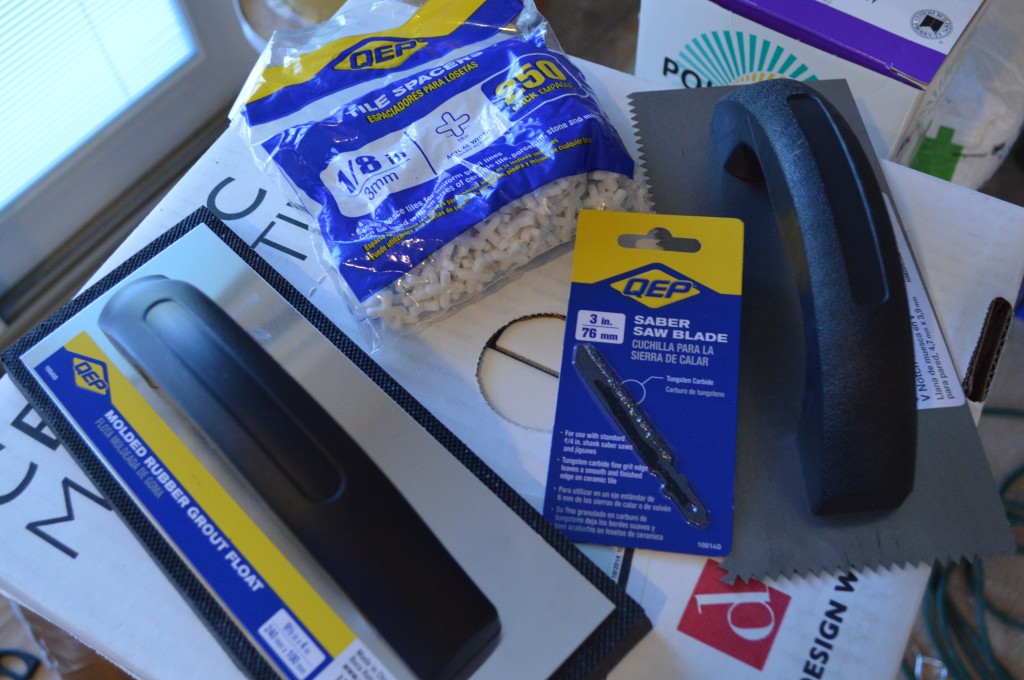 But, we soon found out that the tile sheet spaces were slightly smaller. Or in some cases, a lot smaller (they weren't all exactly alike) and so when we used a spacer on a tile right next to a tile with a built in spacer, they looked crooked. Drat.
So, we had to do our best to make things as even as possible. Sometimes that meant not using a spacer and just checking to make sure the little individual tile didn't sag as it dried. Sometimes that meant using a bunch of spacers to make everything a little farther apart.
14. It isn't going to be perfect and that's okay.
This was our first time tiling anything ever so we were really nervous and we tired our best to do a great job, but we're not professionals.
And you can see, that our tile isn't perfect. For instance, in the window, some of our gaps a little wider, and the one on the top looks a bit crooked (we fixed that after I noticed it in the photo), but all in all, we were really happy with how this project turned out.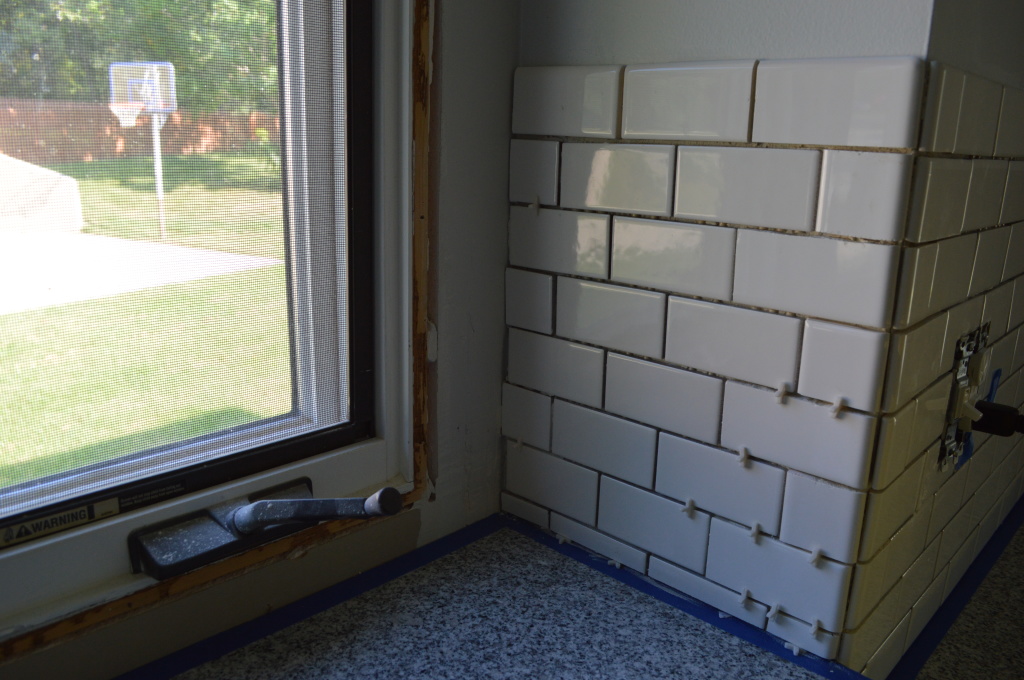 Luckily, the galloping horse theory applies here. ("It won't be noticed on a galloping horse," is what my family has always said about things like this.) We'll never scrutinize this tile more than we are right now, so we have to have a little grace.
And, since we were using white tile with white grout, the lines aren't as noticeable if one is a little tiny bit crooked. And honestly, from a distance, you can't really see the imperfections, even before the grout was applied.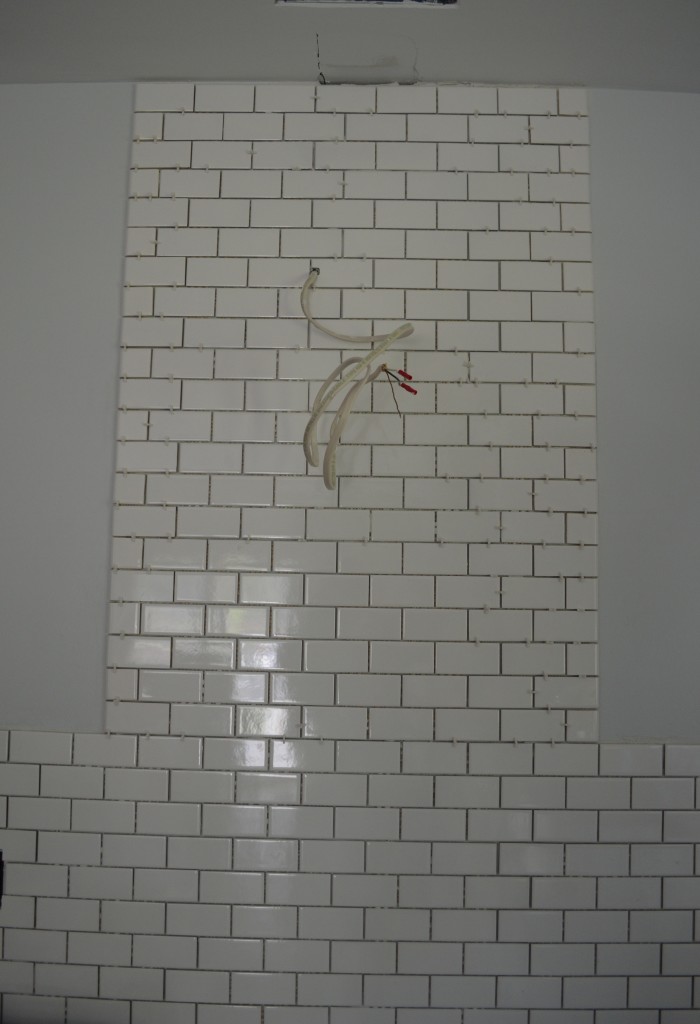 15. Try to have fun. 
I'll admit that Wyatt and I bickered a little during this project. To be honest, we bicker a little bit about a lot of kitchen projects, but we're pretty okay with that. We both know that when we're neck-deep in kitchen mess, we're not at our best and we can't take each other too seriously. After all, it's a long project and if you are able to relax and have fun, at least part of the time, things will be a lot more enjoyable.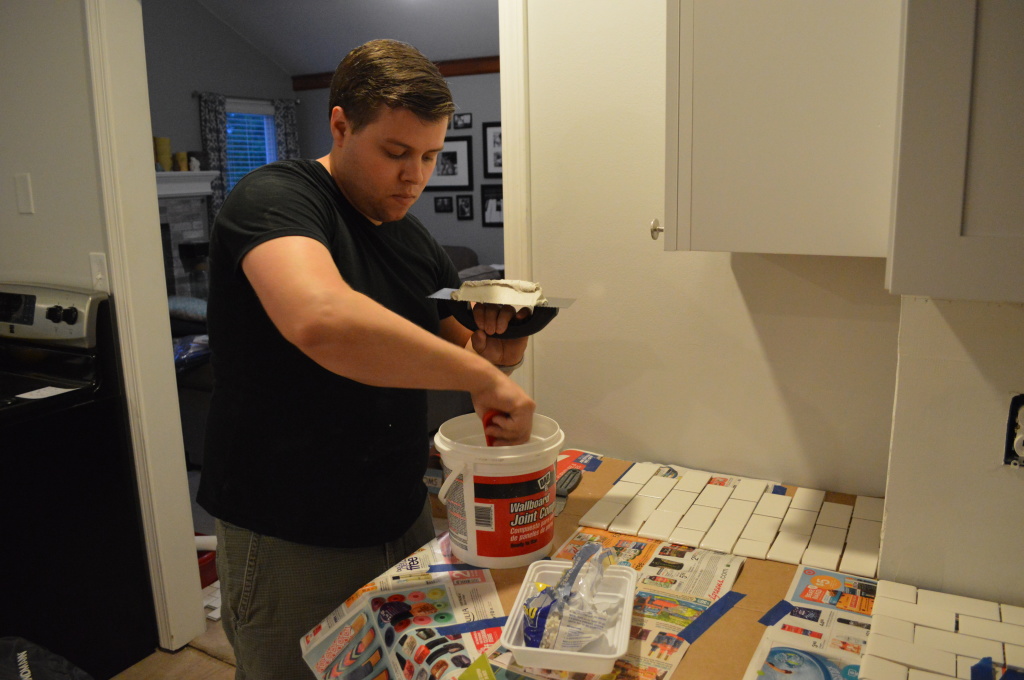 Plus, the tile project was pretty involved since we had to work together to measure, cut, sand, and apply all those little custom tile. When we were done, we were able to step back and say, "hey, we did that and it looks awesome."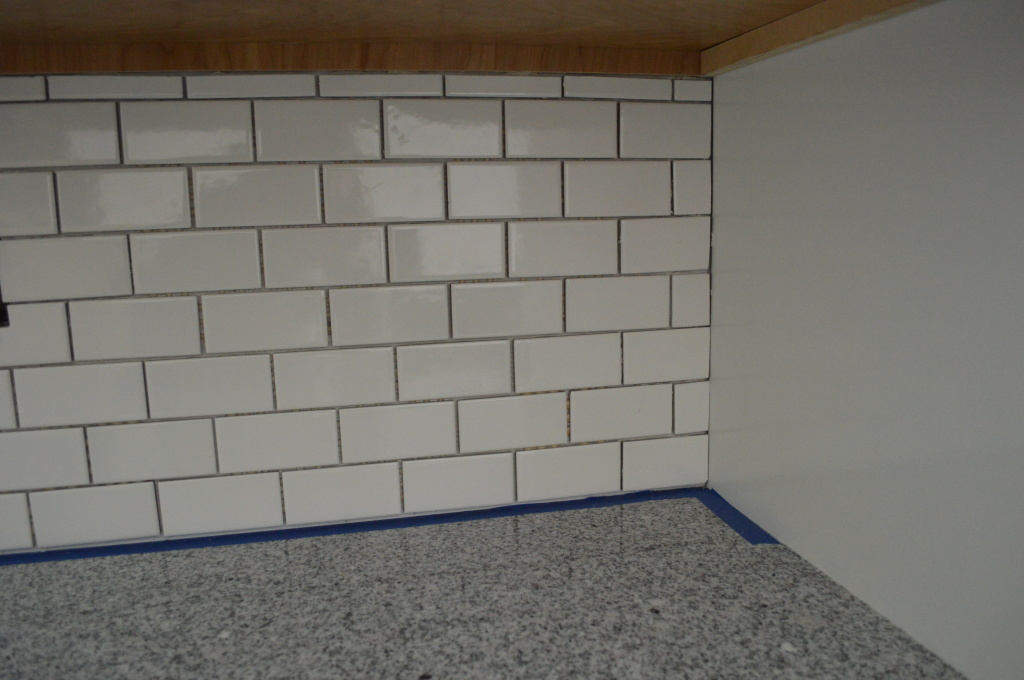 Stay tuned for a few more photos and information on grouting, the magic step that takes your tile from basic to brilliant.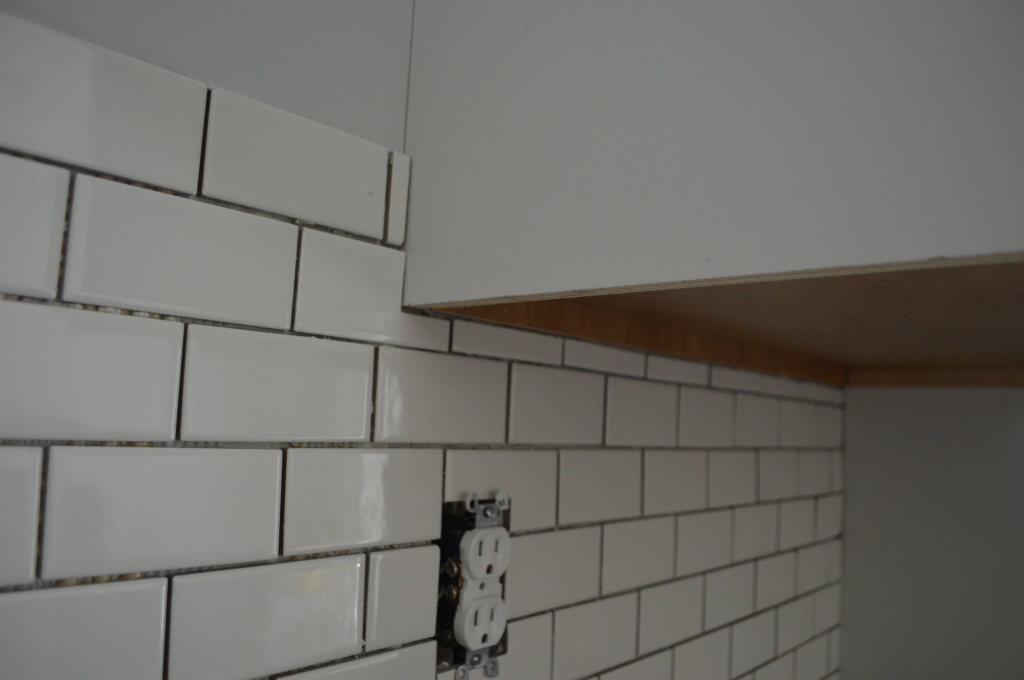 So, there's our tile tips, guys. Did we leave anything out? Have any other advice for us? Share your wisdom below!