Today I'm sharing another fun Easter craft I completed with my good friend, Elizabeth when Hubs was in California for business last week. (See our first adventure here.)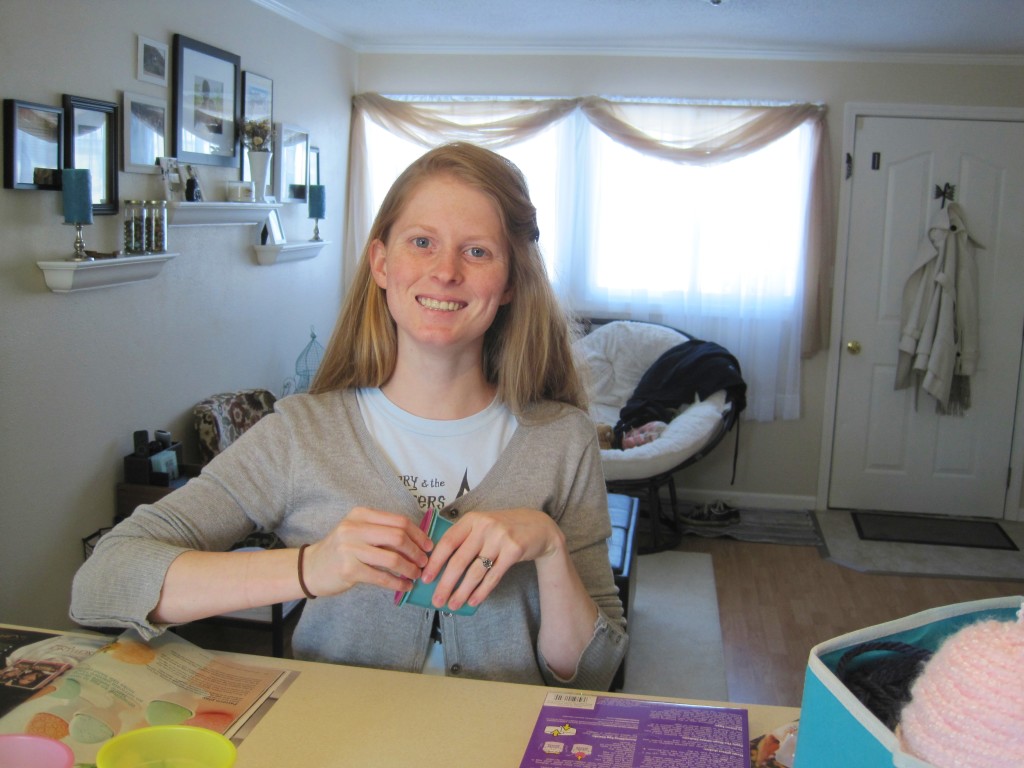 These wrapped twine eggs were the hardest ones we made, but also, one of my favorites because of how rustic and unique they ended up looking.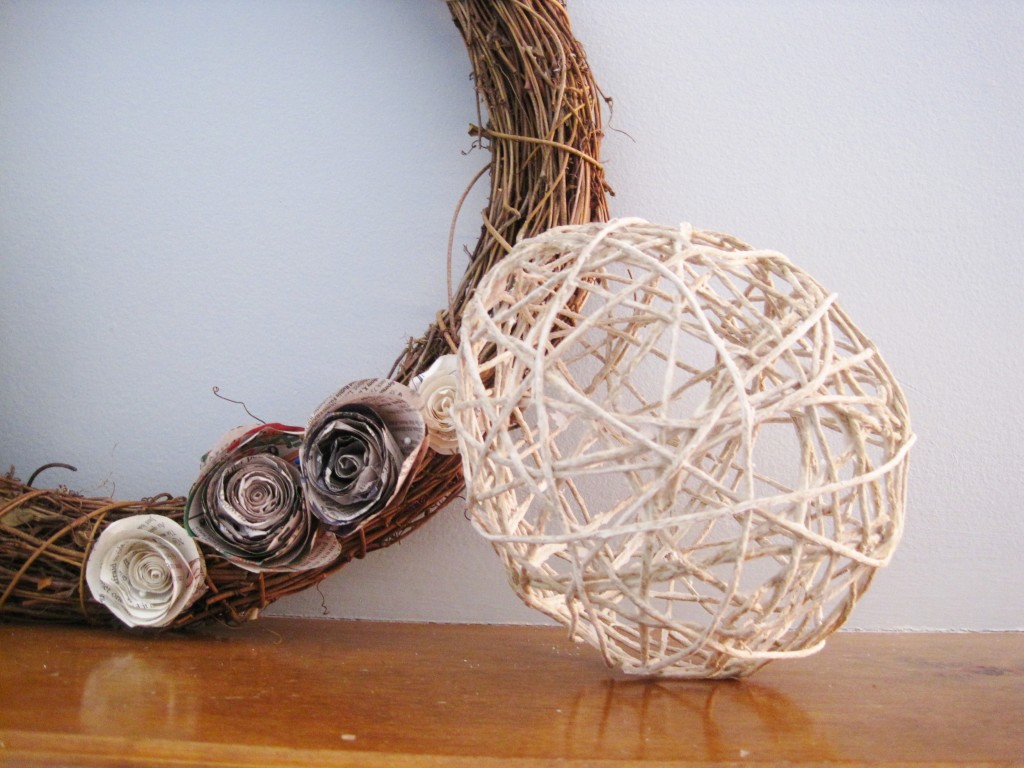 We started by blowing up a small balloon into an egg-like shape. It isn't going to be perfect, but just keep trying until you get a shape you like.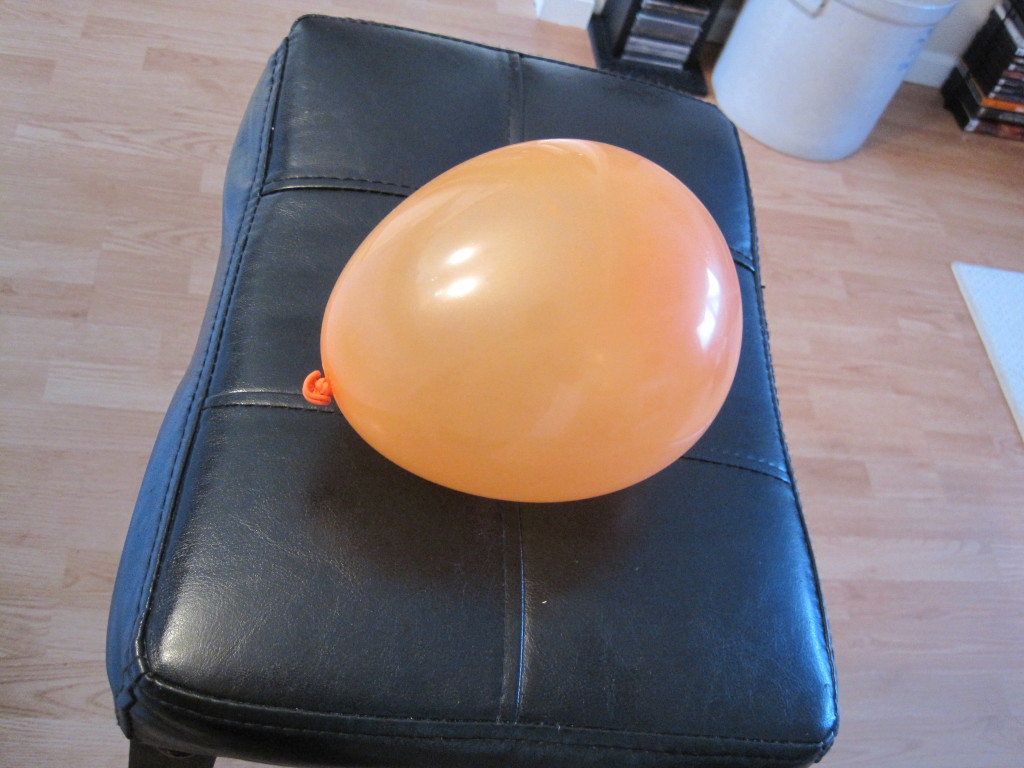 Then, we made a homemade paper mache paste using two parts water to one part flour. (Add a little salt to help keep it from molding later.) You may also need to add more water if it comes out too think. For this project, it needs to be pretty thin, about the consistency of Elmer's glue.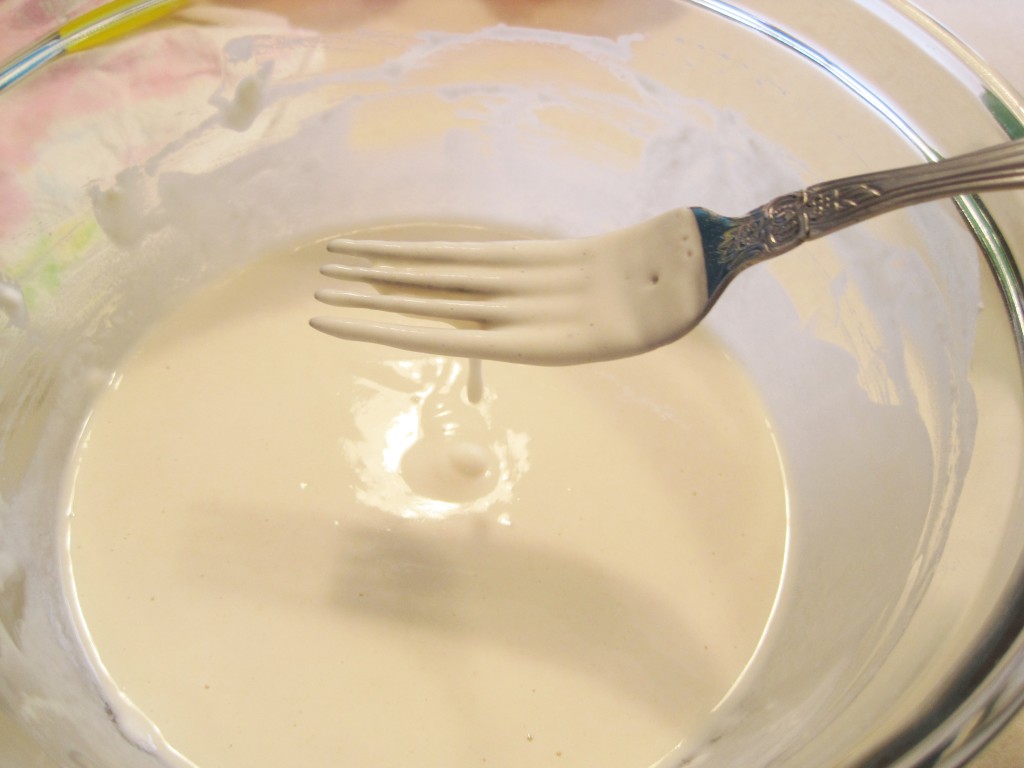 Now for the messy part. We used a thick twine for this project, which worked pretty well. I cut a long piece, about 6 feet or so, from the roll and dipped it into the bowl of paste.
Slowly pull it out of the glue, pinching the twine between your fingers as you lift it out to remove the excess glue.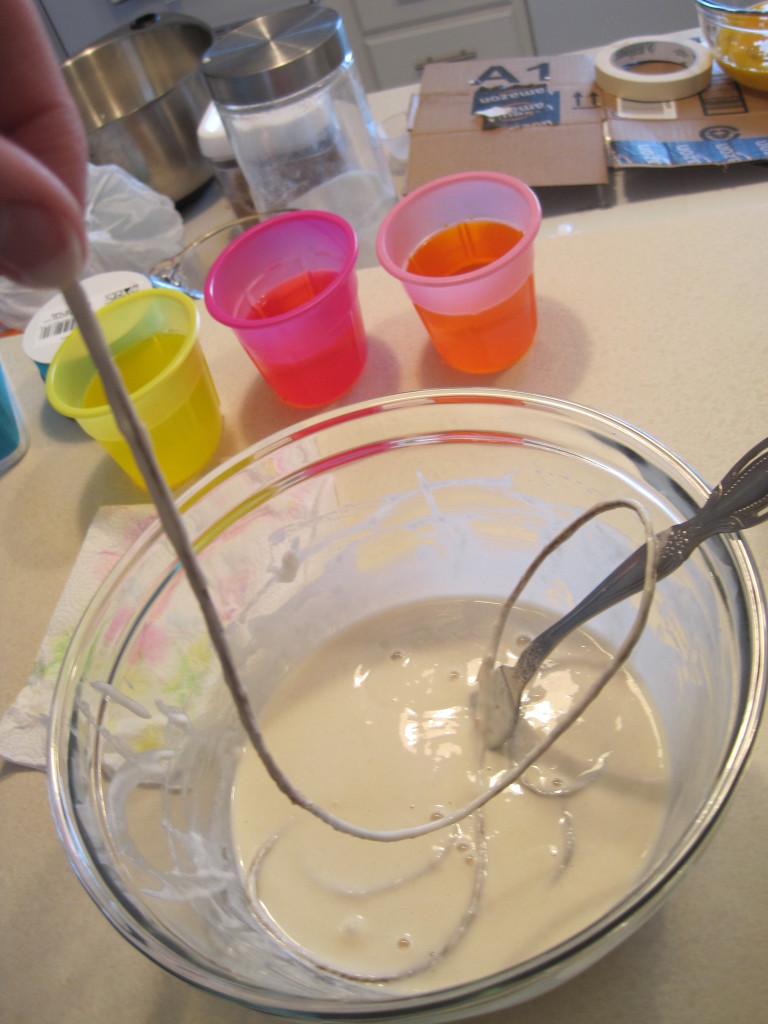 Then, start wrapping the twine around the balloon, pulling it tight (but not too tight!) and making sure to overlap the previous loops with other loops, criss-crossing your way around the balloon.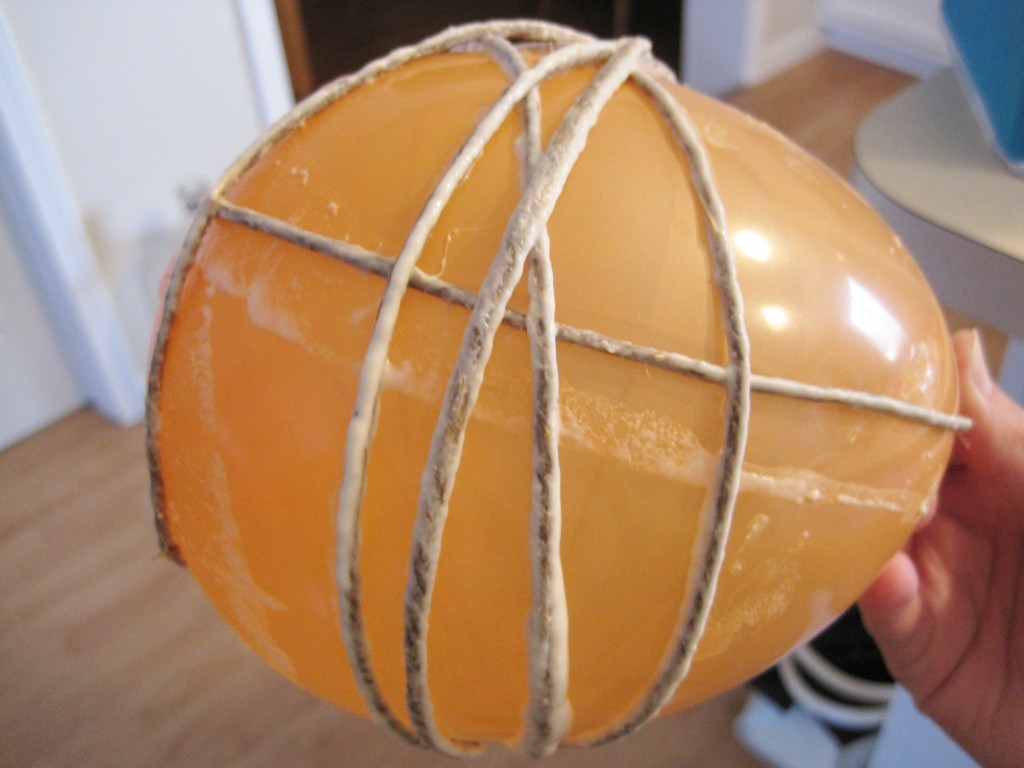 You'll probably need several lengths of twine to get the look you want. Just don't wrap it too much or it will be too hard to pop the balloon and pull it out.
It's a messy process, but a fun flashback to paper mache days. And who doesn't love a messy project every now and then?
Also, just an FYI, we let our balloons dry for awhile in the cold garage (after letting them set up and get a little firm to the touch) to shrink the balloon away from the strings a little bit and make it less likely to stick on there.
Oh, and one more tip, as it dries, watch for any globs of white paste on the twine. You can remove those with your fingers and help make sure you don't end up with any dried clumps of paste on your egg later on. It dries fairly clear, but the big white glops could be visible if you don't remove them.
After it's all dry, (I'd suggest at least 24 hours, depending on you humidity level) pop the balloon very gently. It will be a lot easier to remove if it stays in one piece.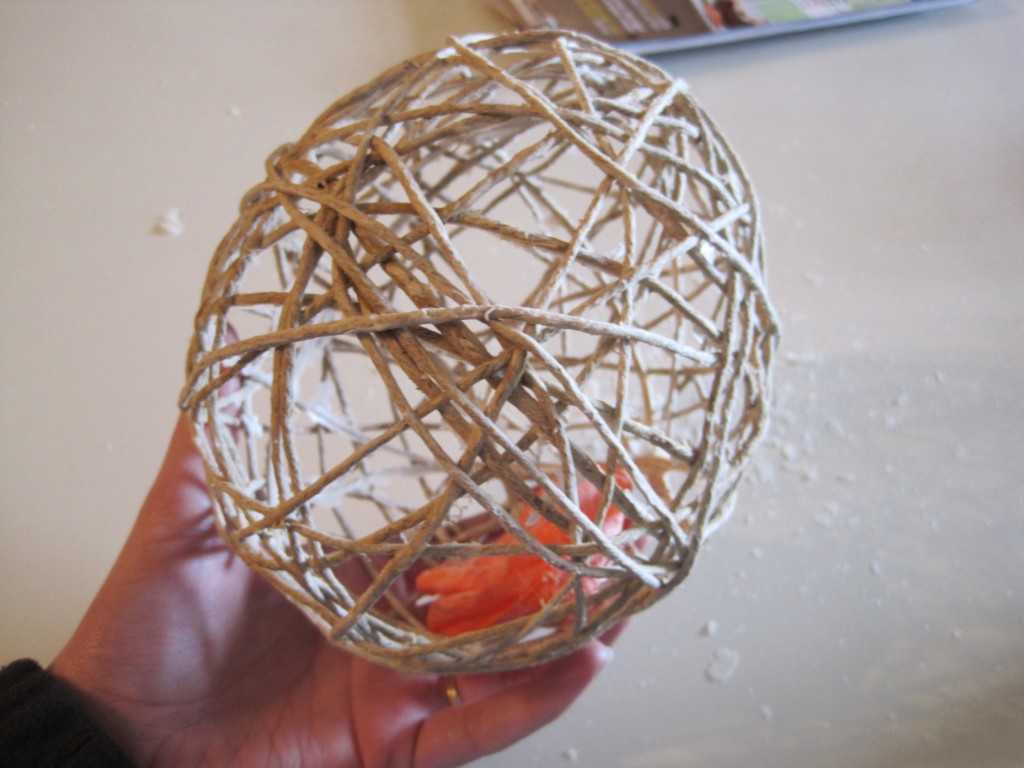 After reaching through with your fingers, or tweezers, if necessary to get the balloon pieces out, you can break off any other globs of extra paste that are dried and showing. Just be careful!
Then, decorate as you wish! I'm still not sure where my egg will end up, but I'm definitely happy with how it turned out!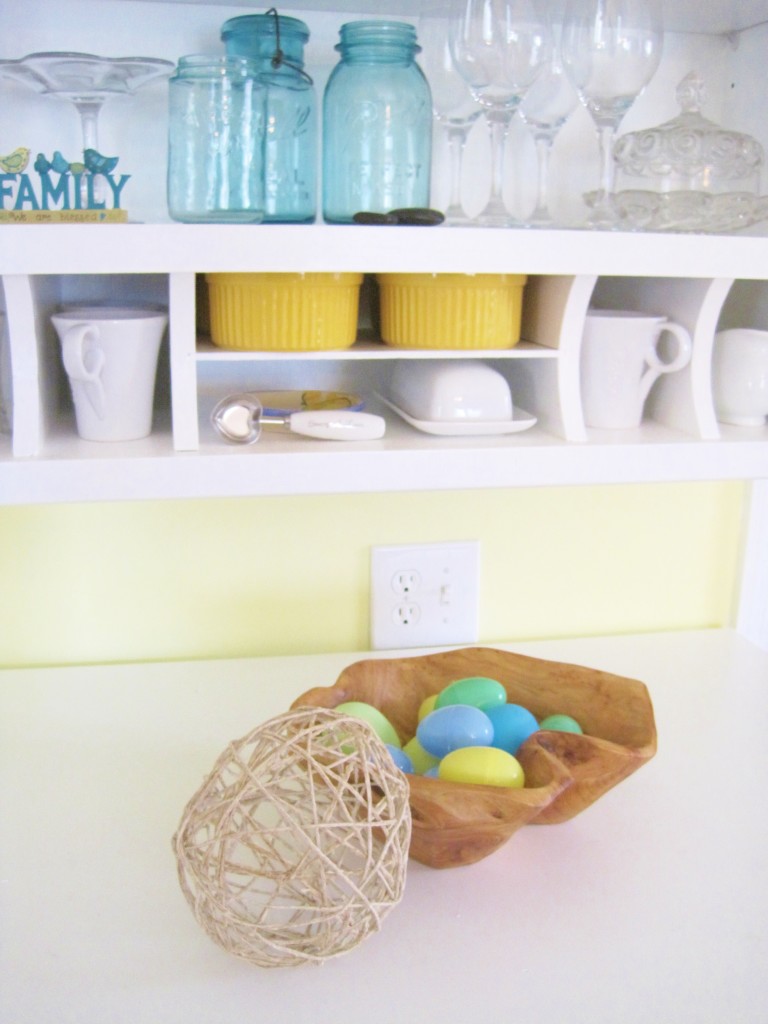 I love how it looks with my other rustic decor, like this carved tree stump from our wedding and my grape vine wreath.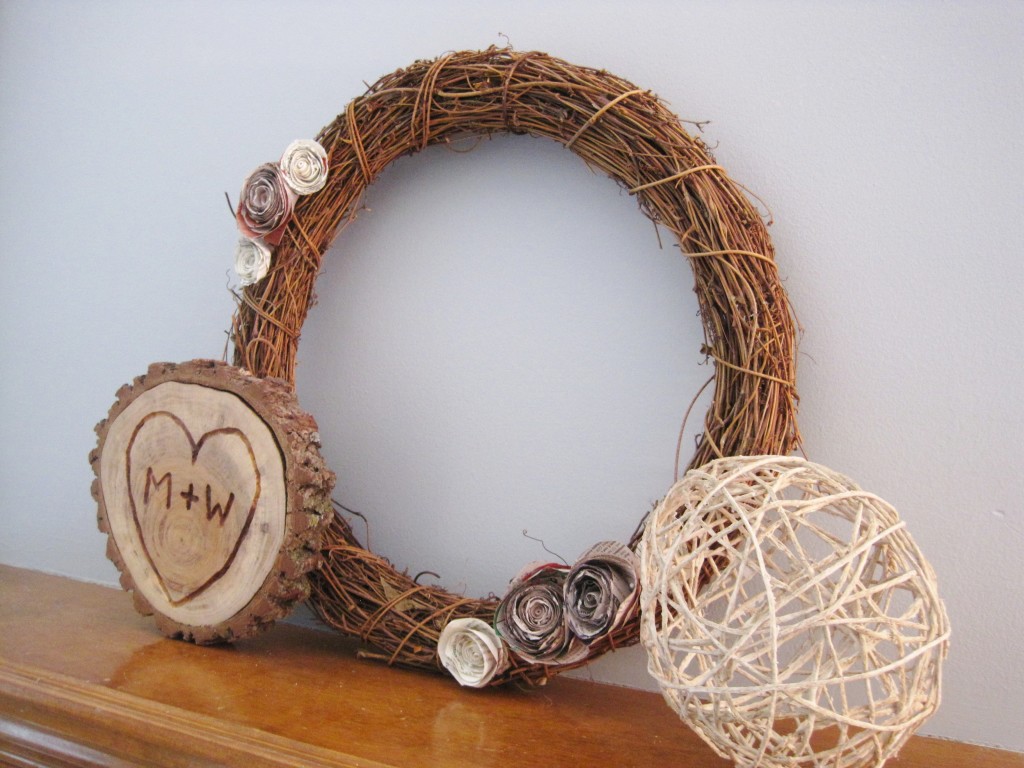 But it's also fun with light, bright colors to contrast the rustic brown color. So, I know it will look good with my real dyed Easter eggs, in addition to these plastic ones.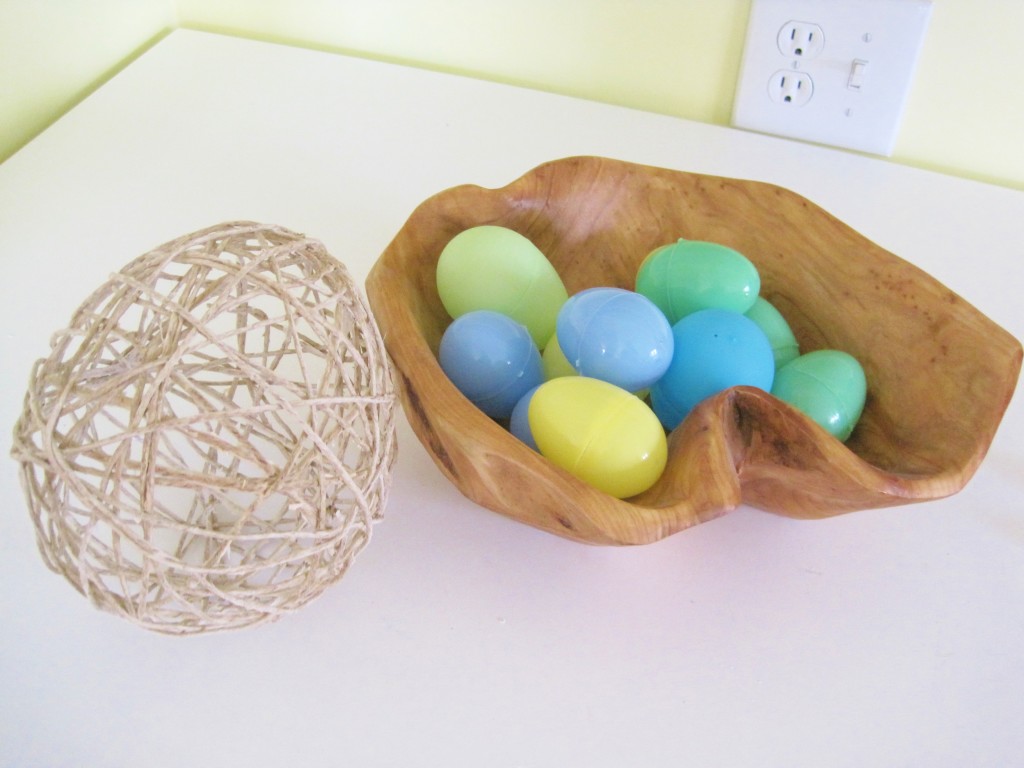 What are you DIYing for Easter this year? Have you ever made homemade paper mache? What did you make? This project took me back to junior high days, for sure! I once made a "Cheeunimonk" (an assignment to make a fictional animal–can you guess what real animals mine was a mashup of?) and a giant shoe with wheels and a door (big enough to ride in) with some great friends!