If there's one thing all pregnant women tend to like, especially when it's warm outside, it's ice cream. #AmIRight?
Unfortunately, it isn't all that healthy of a snack.
And, if there's one thing all pregnant women tend to complain about during the later months of pregnancy, it's leg cramps. Okay, maybe not all pregnant women have this problem, but at least, for me…that's what hurts the most, anyway.
So, in an effort to help reduce the cramps and squish the ice cream cravings, I've made some more of my "famous" banana ice cream.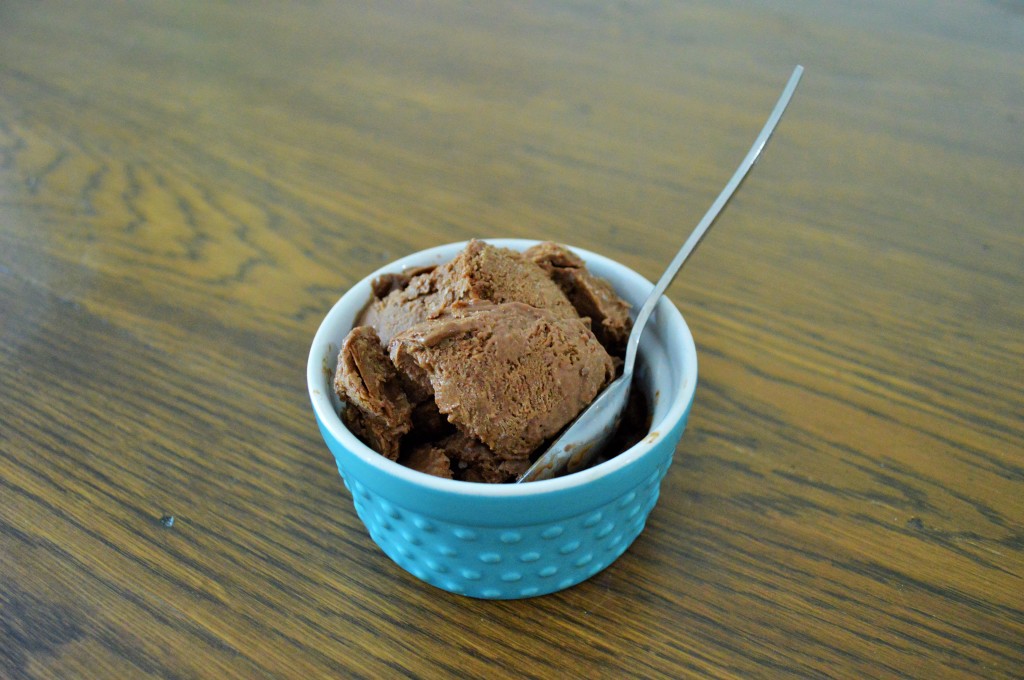 I've talked about making this ice cream a few times but never actually shared the recipe. Today, I'm fixing that. It's seriously so simple and I totally didn't come up with the idea on my own, but I have perfected what I think is the best recipe for it, so I'm sharing that now.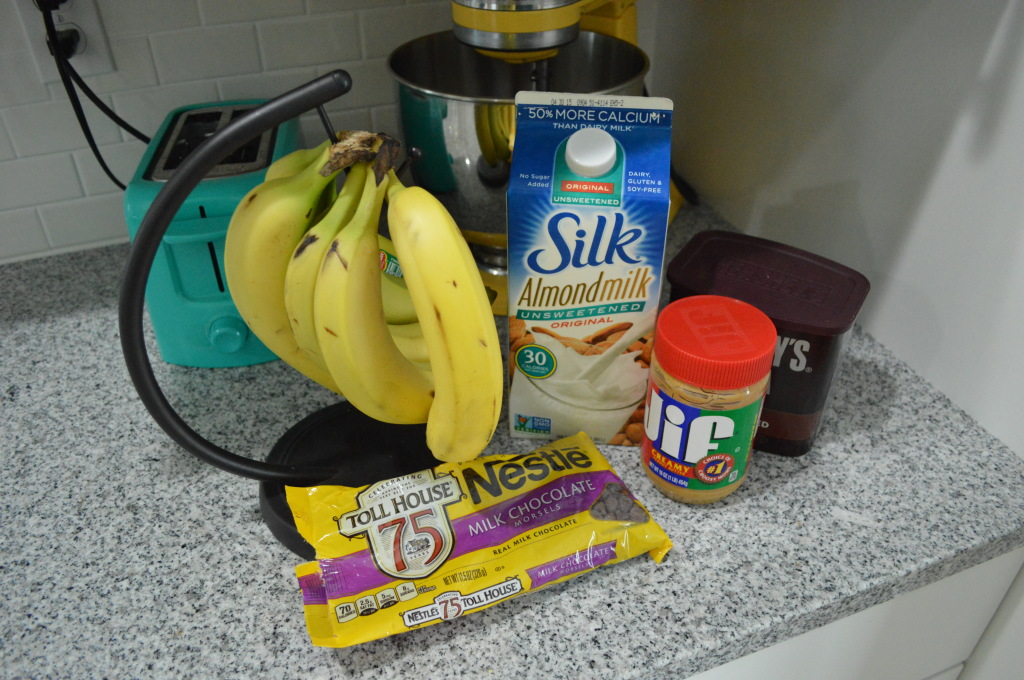 First, you want to let your bananas get a little more ripe so they are sweeter and less…banana-y. You know how super green bananas are extra full of that sort of dry, banana texture and taste? Ripe bananas are sweeter.
Then, slice them up and place them on a baking sheet to freeze.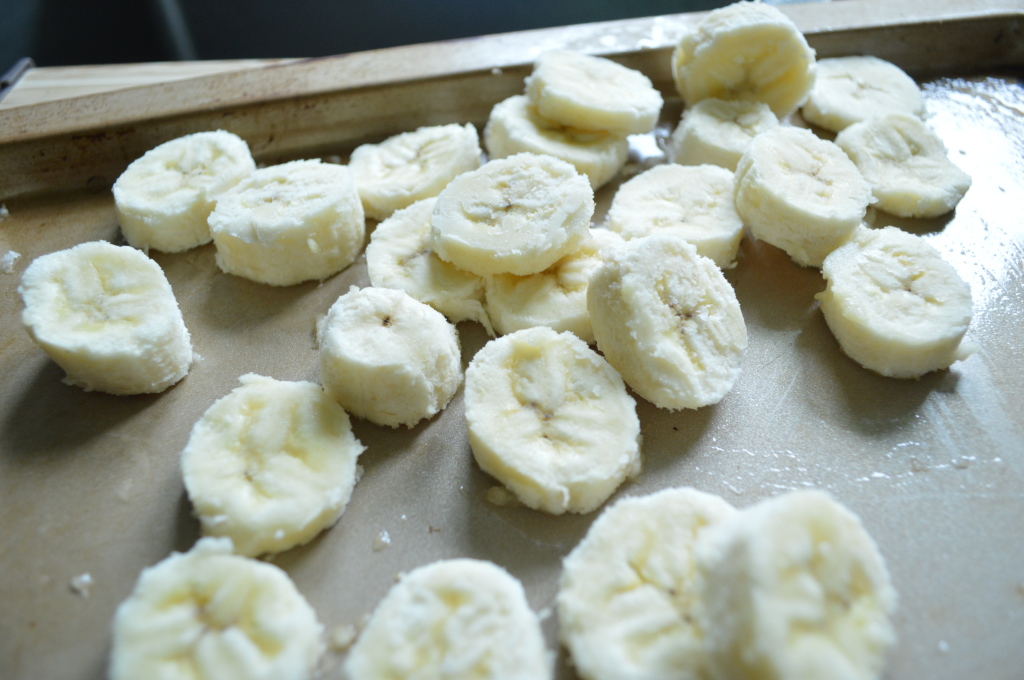 Once they are frozen, scrape them into your blender. You can also use a food processor, but I've found it leaves the bananas more chunky, which is fine if that's your jam…but it isn't my favorite. This is about 3 medium to small bananas…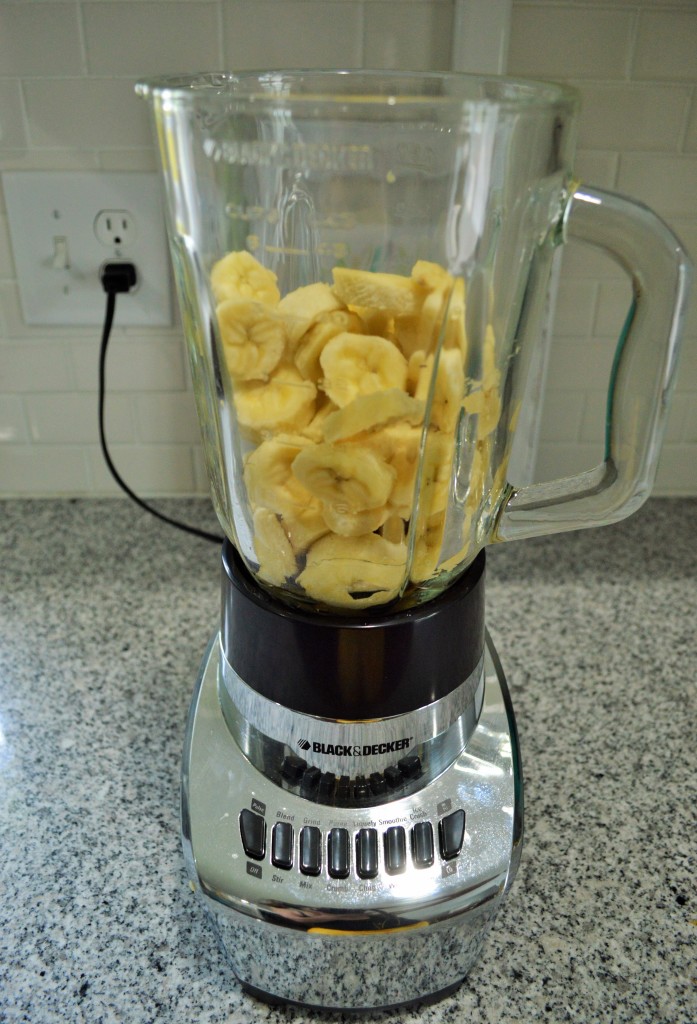 Then, add in your other ingredients. You can just add milk and call it good. Or strawberries, or whatever else. But I prefer to add peanut butter and chocolate. Because why not?
So, for three bananas, I used about a half of a cup of peanut butter. Jif, of course, because I'm a choosy mom. I also add a couple tablespoons of unsweetened cocoa powder. As much or little as you'd like for a darker or lighter chocolate. You don't need to add sugar because the bananas are sweet enough.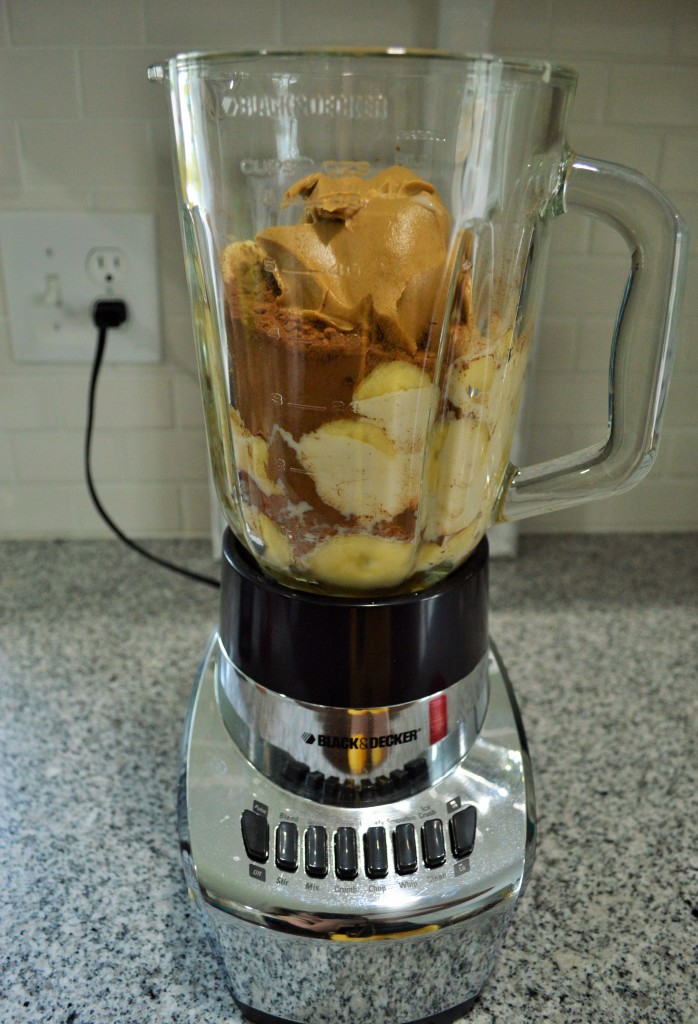 Then, start adding your milk. You can use regular or almond milk. I use unsweetened, plain almond milk. Vanilla or chocolate would also be good, but it's more sugar and calories. You just want enough to make it blend up really well, so the amount may depend on your blender. I usually go about halfway up the bananas as a starting point then add more if needed.
After a bunch of pulsing with the blender and stirring to make sure you get it all combined, throw in a couple handfuls of chocolate chips. If you like them in small pieces, pulse the blender a few more times. It you like big chips and cannot lie (sorry), just stir and you're done.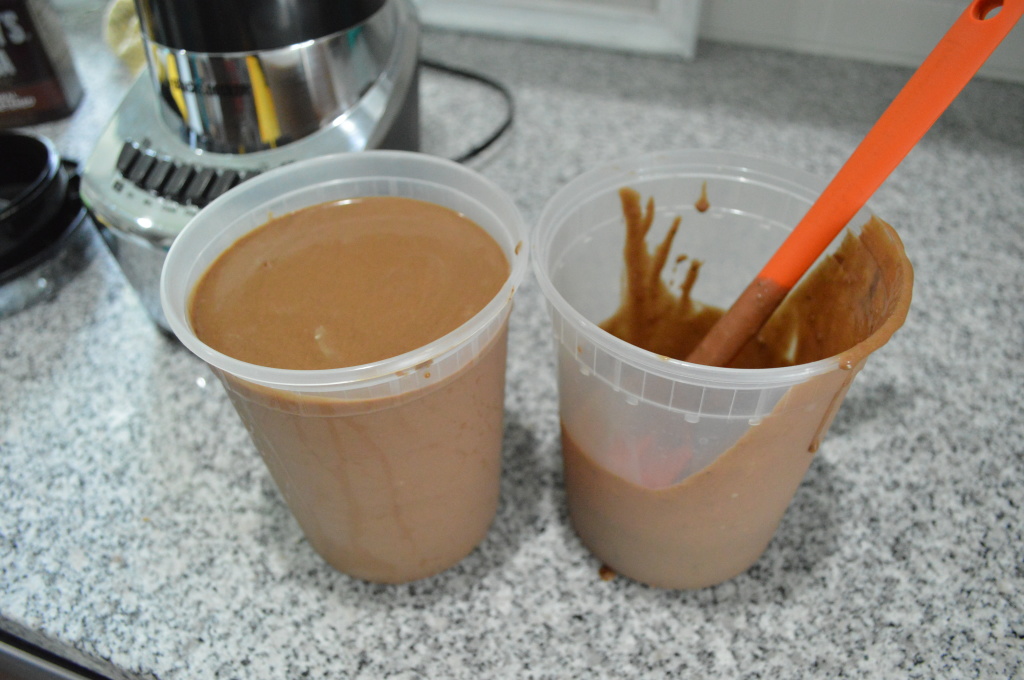 I store this in a large plastic container, in the freezer obviously, and just serve it up like regular ice cream.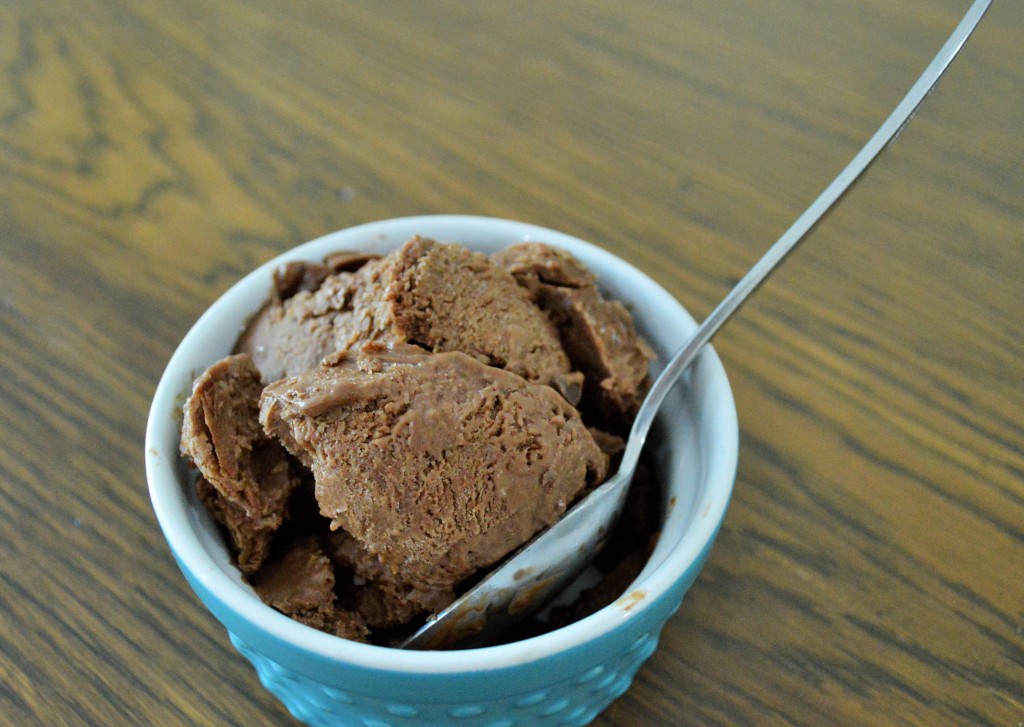 It isn't AS GOOD as the unhealthy stuff, but it's easy, cheap, and healthier, so I think it works for an everyday sort of treat. I couldn't believe how creamy it tastes just with the texture of the frozen bananas. It helps you save the really good stuff for when you are having a special treat. This is seriously yummy, though. Really. The banana flavor is subtle, I promise. Of course, I like bananas, so that isn't really an issue for me.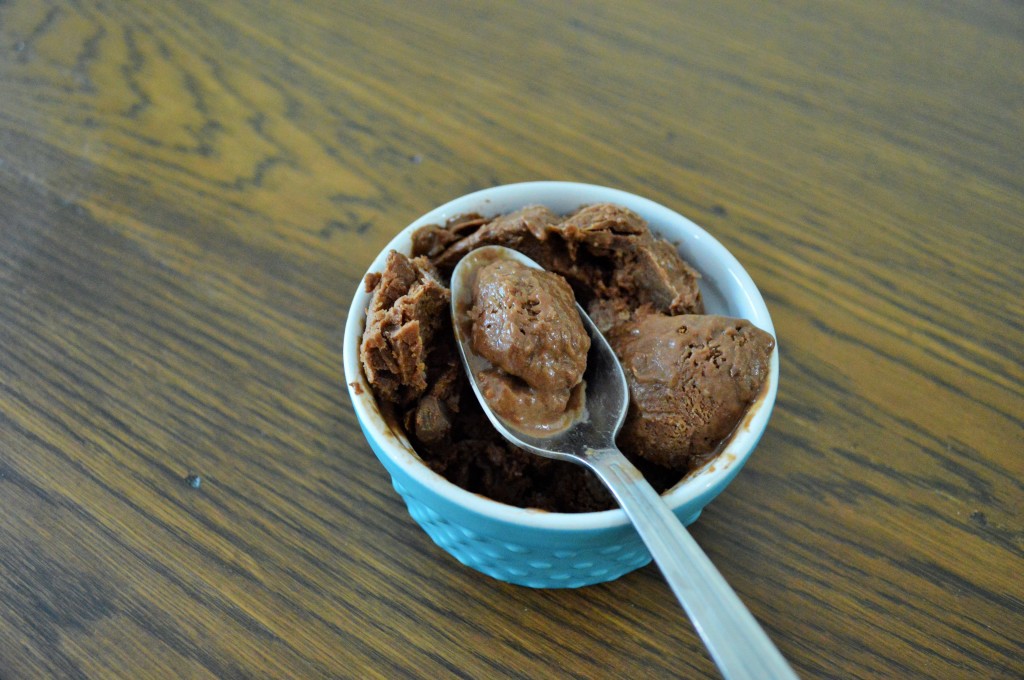 So, there ya go, an easy, healthier recipe for summer.
Ever make this type of dessert before? Bananas are pretty cool, especially when they're frozen!