Over the weekend, I took a few minutes to add some Easter decor around the house.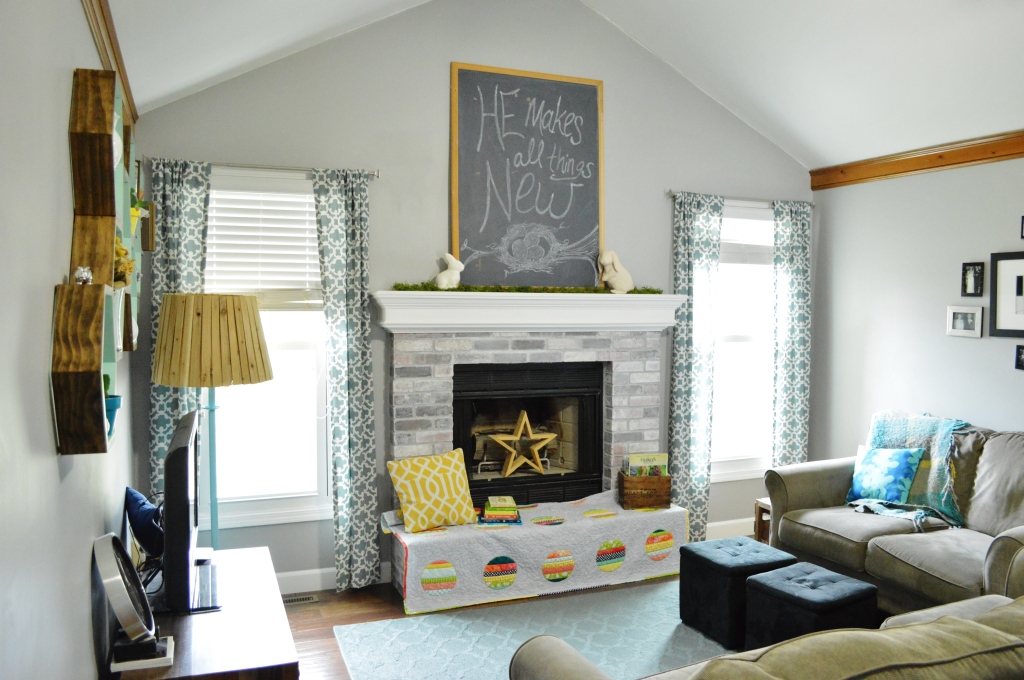 And when I say a few minutes, I mean it. We have so much going on right now that decorating for Easter wasn't a big priority. Still, it's nice to add a bit of festiveness, especially because we're going to be hosting my family for Easter this year.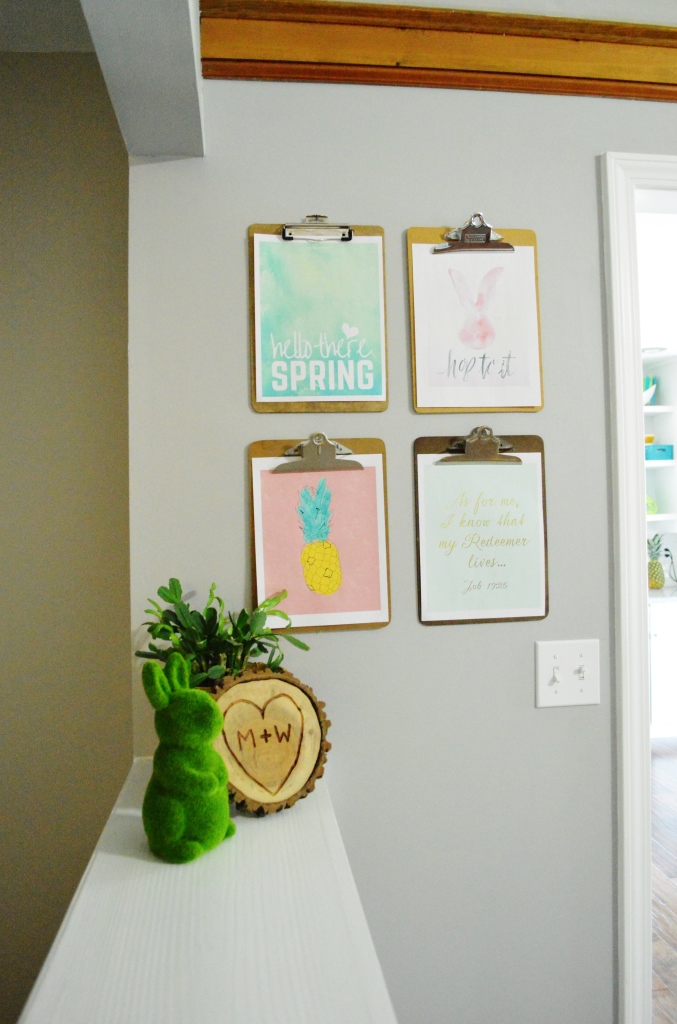 I printed a few new free printables for the clipboard wall. In case you missed my post yesterday, you can find the "Hop to it" bunny here, from Just the Bees Knees. The "Redeemer Lives" verse print is from 36th Avenue, here. The pineapple is from Little Gold Pixel, here. (The "hello there, spring" print is something I whipped up. You can download it, here.)
The big chalkboard on the mantle got a new quote, too.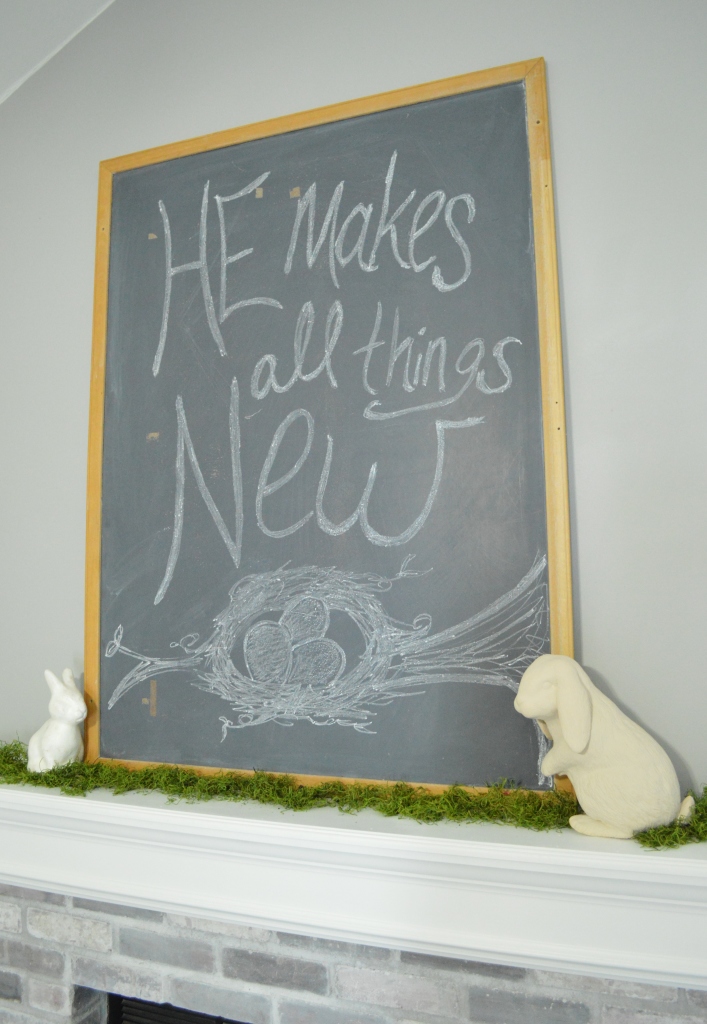 I got to put out my ceramic bunny again. I snagged him at a thrift store last year and he's one of my favorites.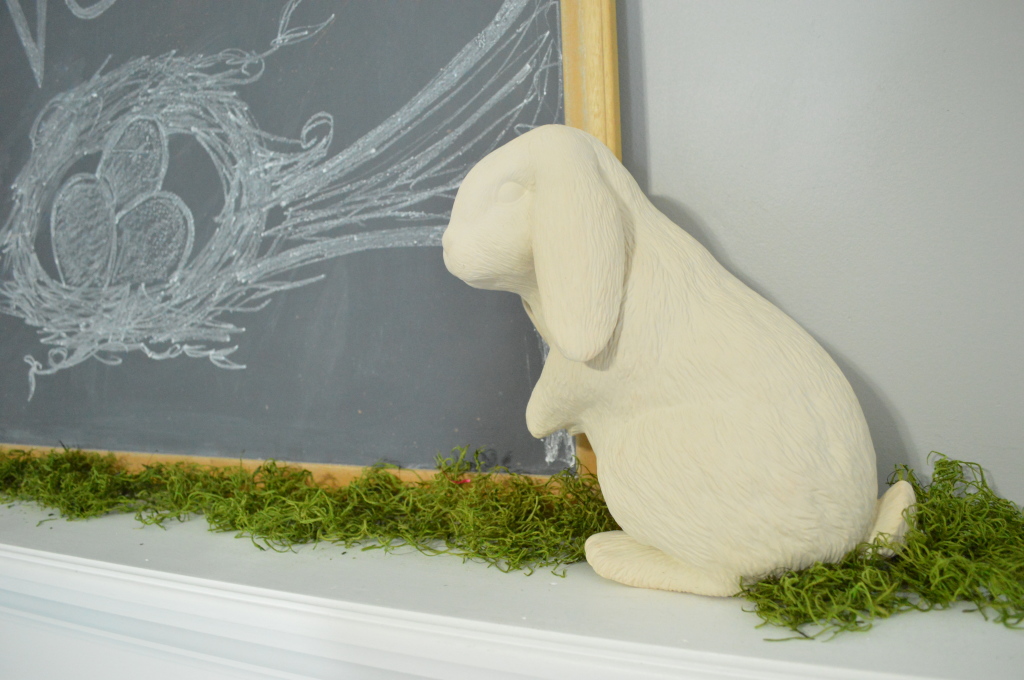 I also added a little $3 foam bunny with a similar look to the other side.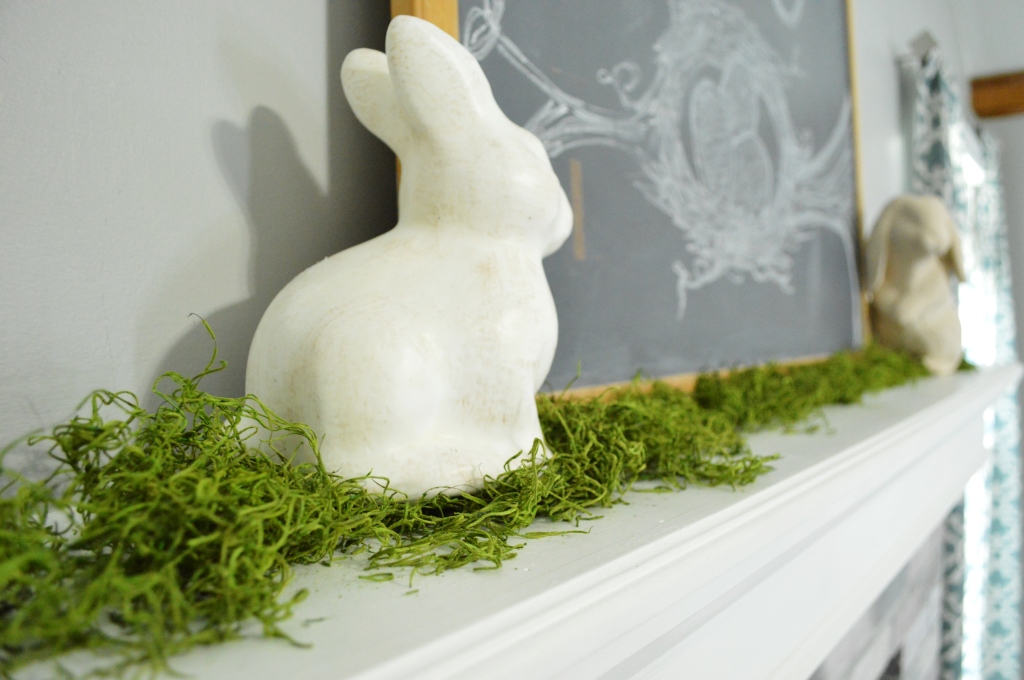 I think my favorite part is Will's collection of spring and Easter books.
So sweet. I love reading to him, and festive ones are especially fun.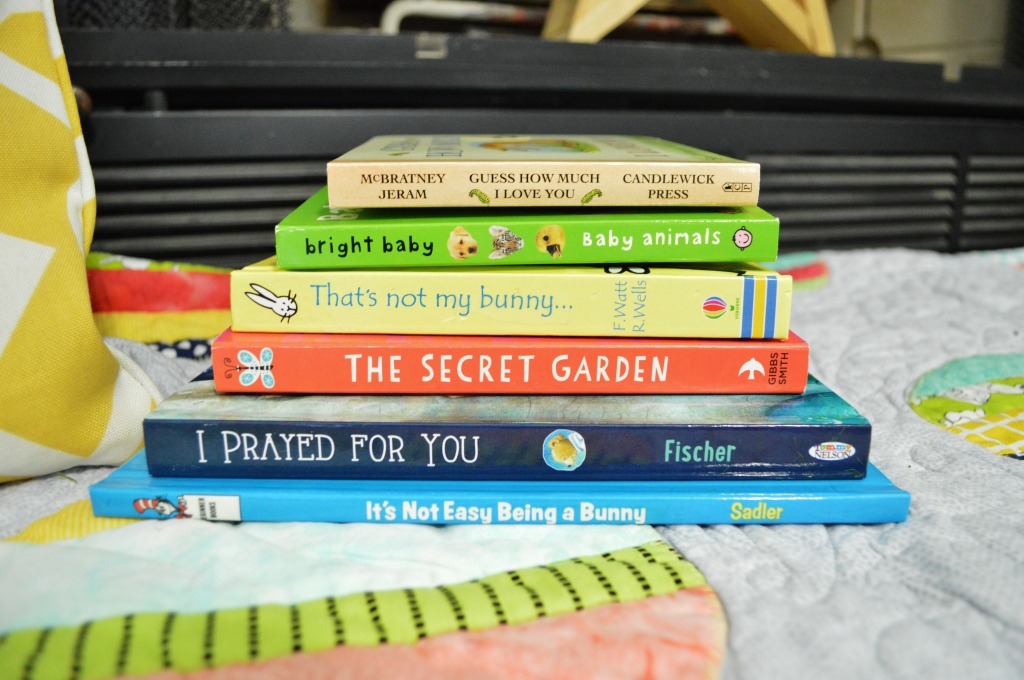 While I was at Target, I also fell head over heels for this little green, grassy bunny. He is guarding Wyatt's stash of jelly beans.
I should say he's not guarding it very well as I've already had to refill this bowl once!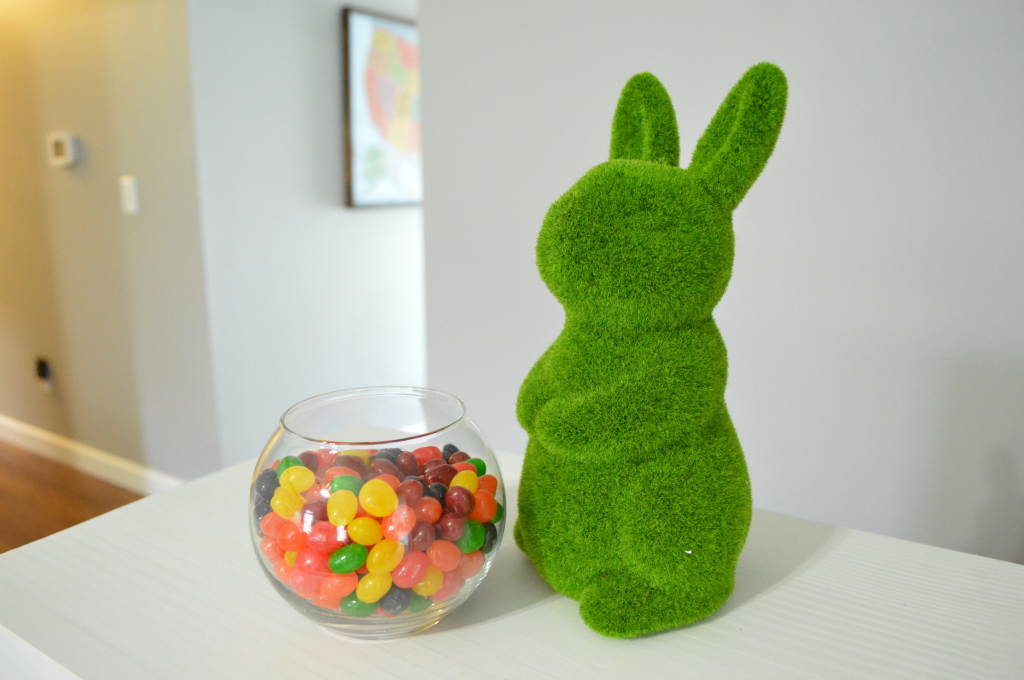 I added a few festive animals to the shelves for spring, too.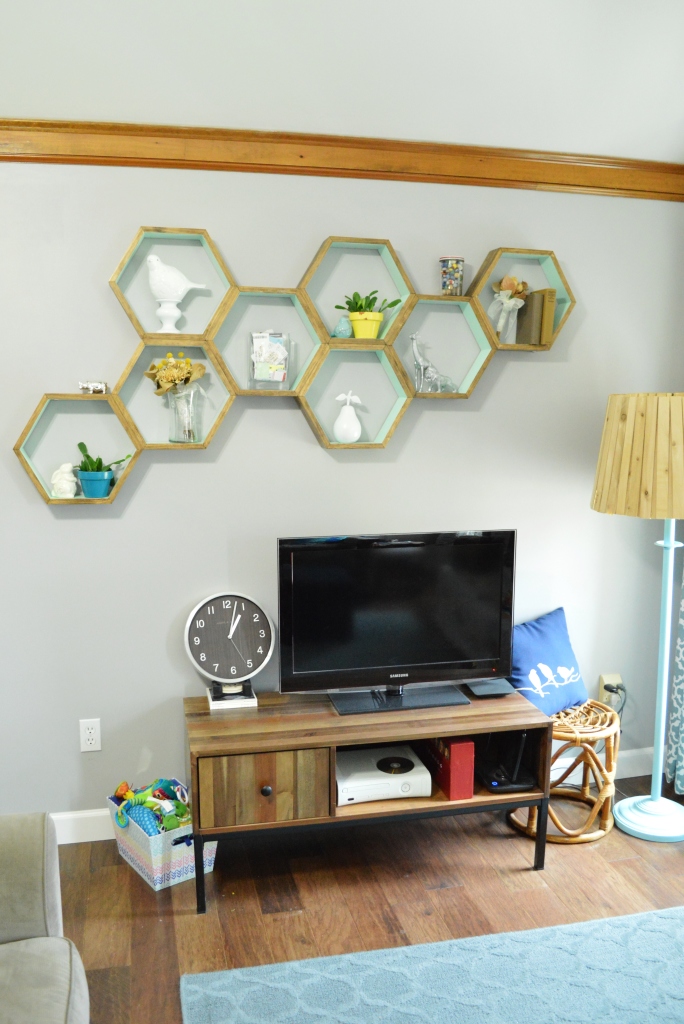 I like the bird in the flower pot. I'm not sure if birds in flower pots are worth more or less than birds in the bush, though… Ha!
What do you think?
You'll also notice we added a quilt to the hearth because Will is rolling and crawling around and I didn't want him to bang into the sharp bricks.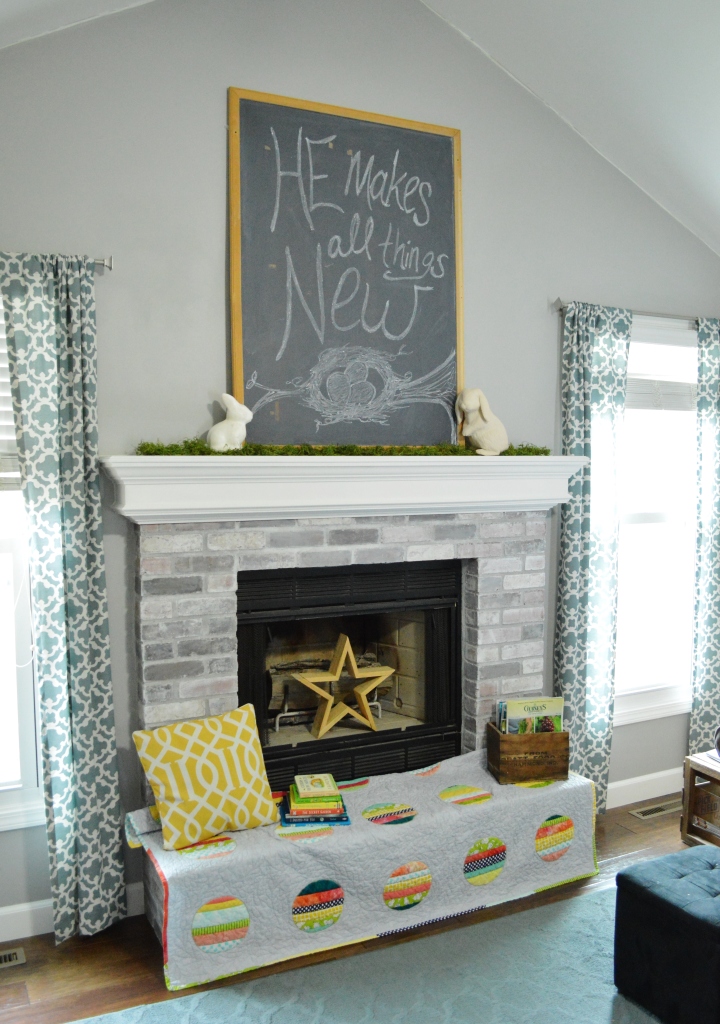 There isn't much in the way of decor going on in the kitchen right now, but I'm planning to do something for the dinner we're hosting. Just have to wait to make sure we have room for all the plates and food, first!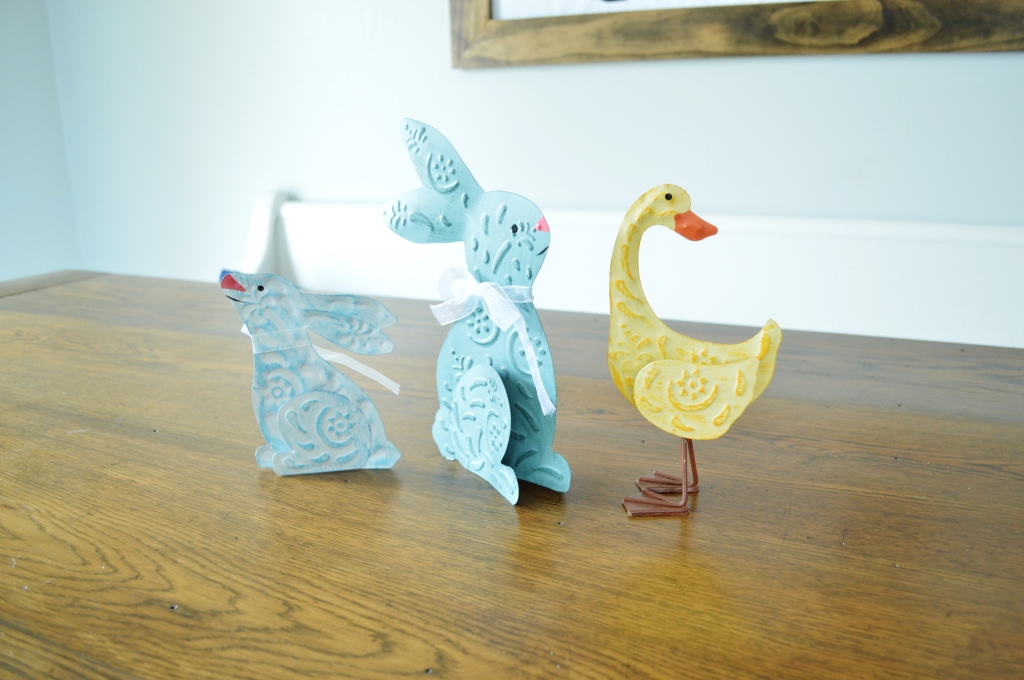 Are you all decorated for Easter? I haven't done any Easter crafts because we've been busy with projects at church and around the house. But, if you want, you can see a bunch of my past Easter crafts by clicking the links below!
---
Naturally Dyed and Painted Speckled Eggs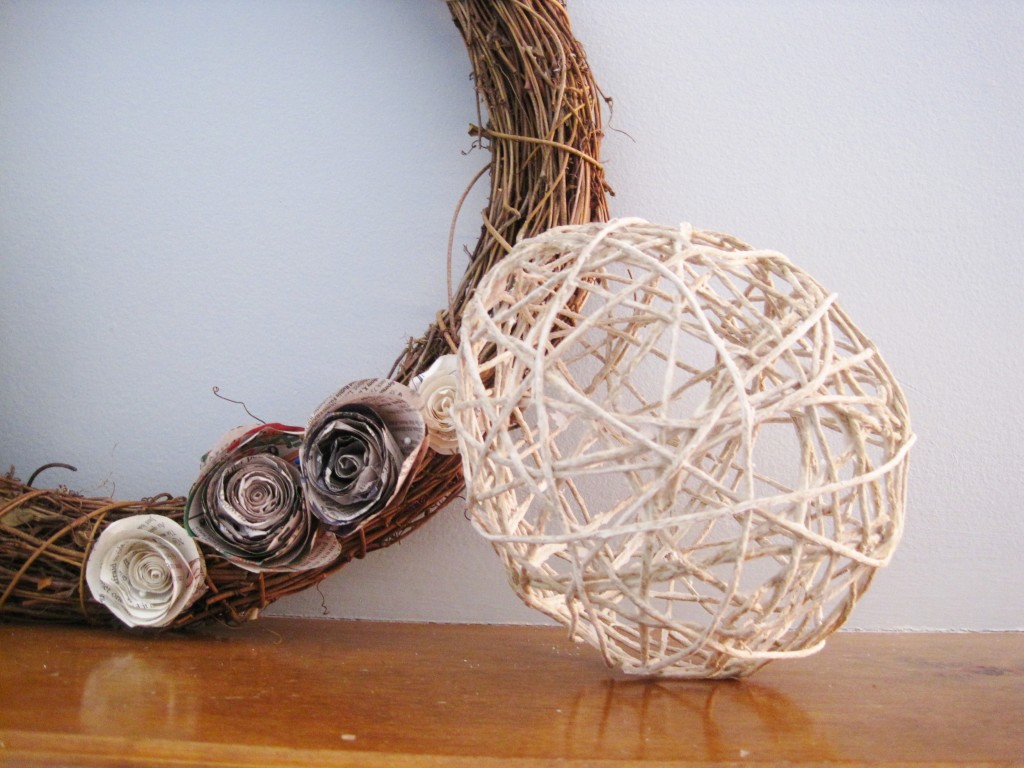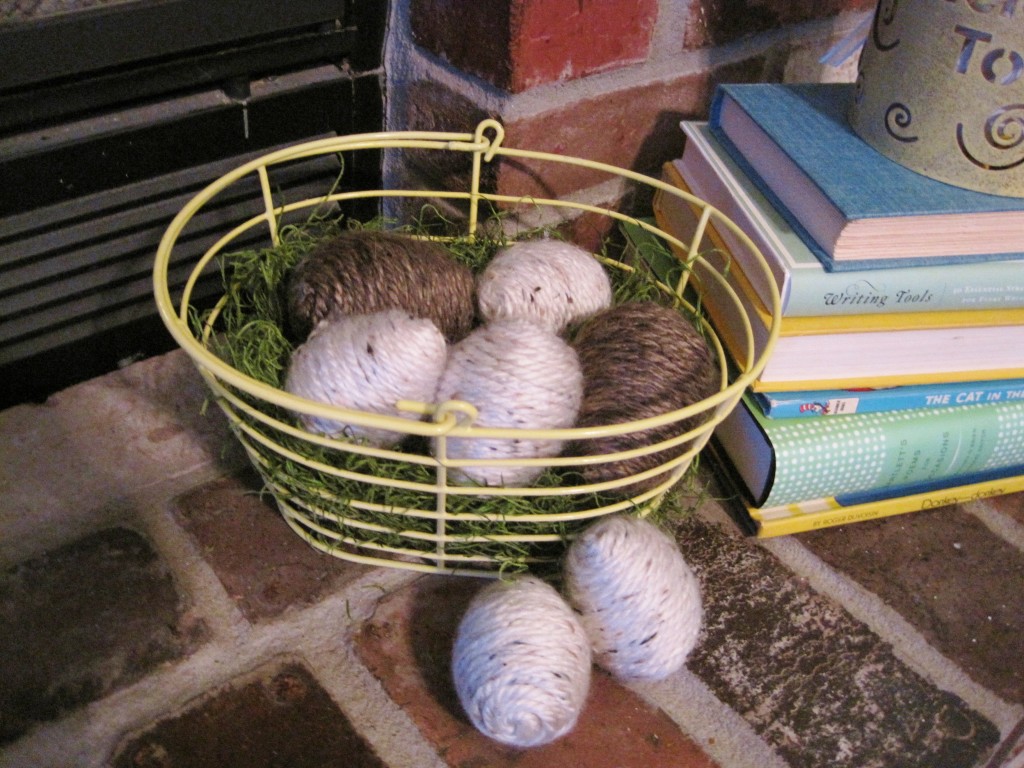 Dictionary Page Mod-Podged Eggs