Well, friends, the nursery is still not 100% done, but I want to go ahead and start sharing a few details of putting together this space before too much time goes by and I forget too many of the details. #BabyBrain #INeedSleep
So, one of the things we needed for the room was a dresser, and I originally wanted to source one locally, but after looking around for a week or so, I ended up finding one for a super great deal online so we went for it. We liked the detail on the legs/side. Plus, it was a good size for the room and stain worked well with the other wood tones we have in the room.
I found the exact dresser we bought on Overstock, but it's out of stock now. However, I found a similar one on Amazon and linked it HERE for you.
Sidenote, we saved an extra $50 on the price of this dresser using Ebates. If you're not using Ebates, you should be! It's cashback from websites just for going to the Ebates website first to check for coupon codes! I always google coupon codes anyway…might as well look for them here! Here's our referral link which will give you a $10 bonus reward too!
Even though we liked the dresser a lot, I wasn't crazy about the hardware it came with.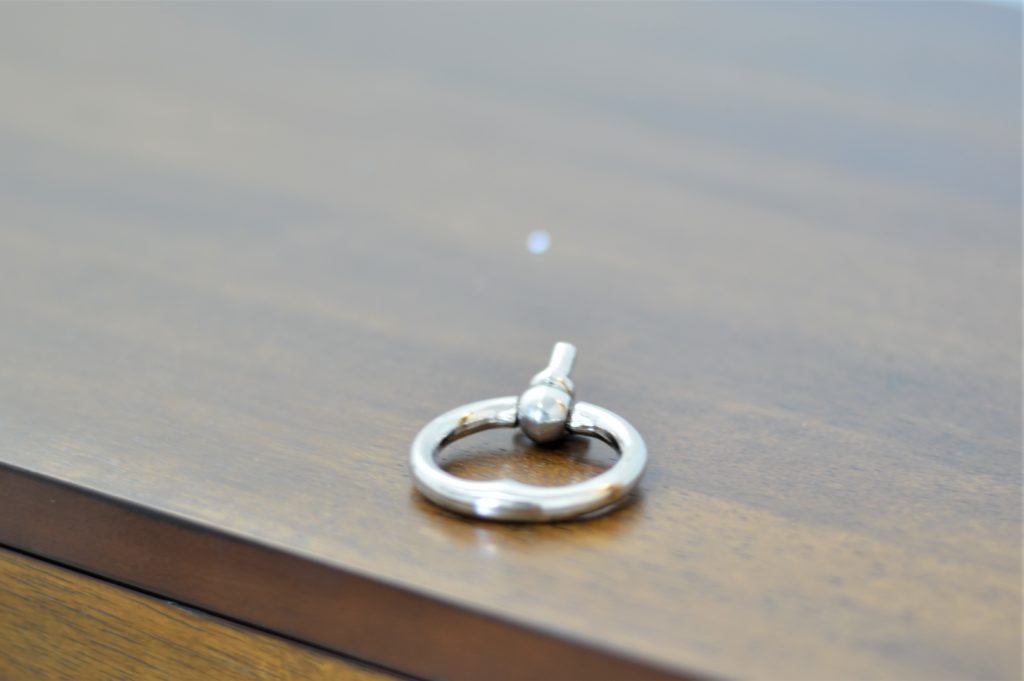 For one thing, placing your finger in those tiny rings in the middle of the night when you need new pajamas or something would be annoying. Also, they rubbed on the dresser front and I was a little concerned they would scratch if a certain curious toddler purposely banged them back and forth a million times because he liked the sound they made on the drawer fronts.
Plus, I was going for touches of copper in this room and the polished nickle just didn't do it for me.
So, I set out looking for something a little fancier. It took awhile so we had little tape tabs on the drawers for awhile. Classy.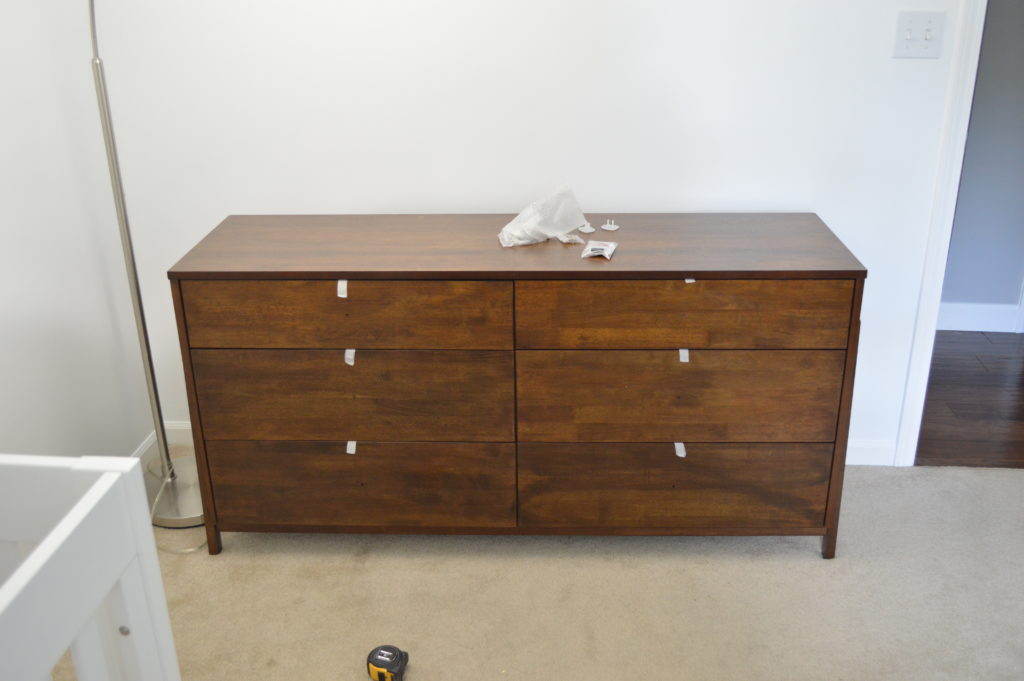 I ended up coming across these awesome copper hexagon knobs from CB2.
(It's like the cool, teenage cousin of Crate and Barrel I think? I'd never shopped there before this purchase.)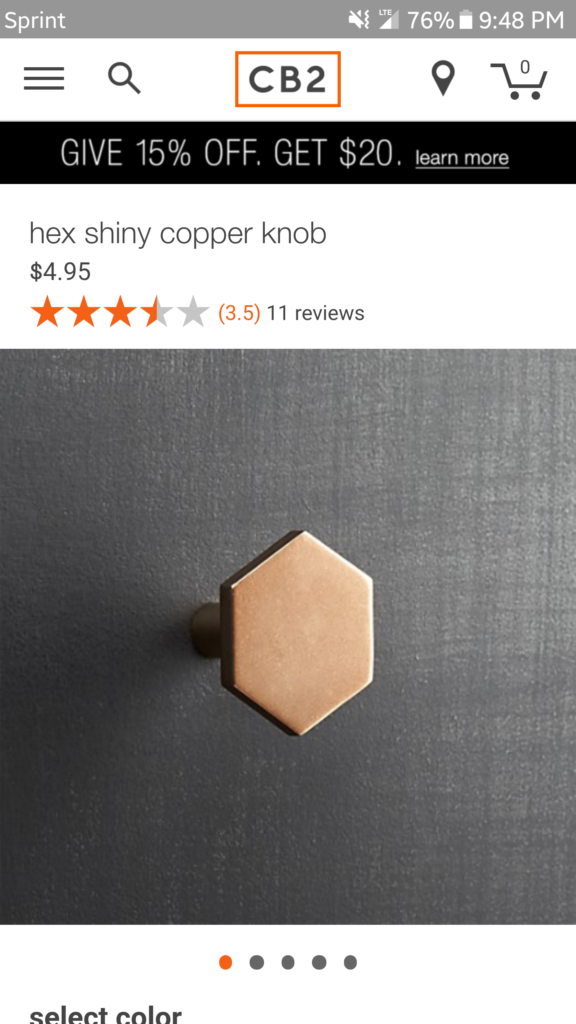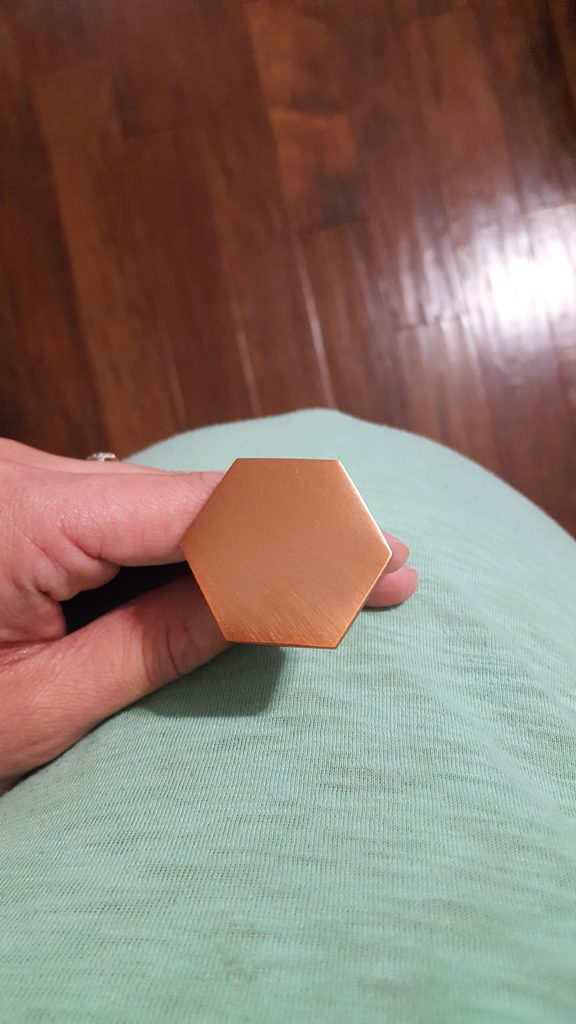 As you might know, we like bees and honeycomb imagery (like our shelves in the living room) so these were perfect. At $4.95 each, they were a bit of a splurge, but really, it wasn't bad since we only needed six. It wasn't like we were putting them in an entire kitchen or something. Plus, we had gotten such a great deal on the dresser that it was okay to spend a little extra on this upgrade and it made it look a lot more special. More like West Elm instead of Overstock or Amazon, if you know what I mean.
Not that there is anything wrong with Amazon or Overstock. We do a lot of shopping from both of those places!
Plus, these knobs are just so pretty!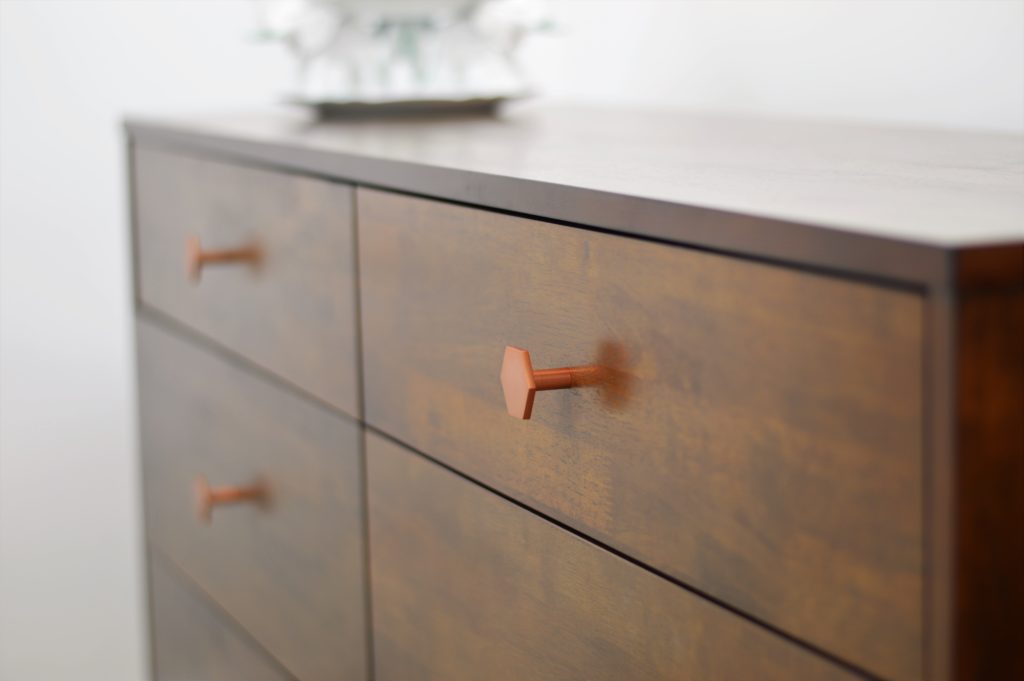 For some reason, the dresser looks a little more yellow in these photos than it does in real life.
Overall, the look is very warm and cozy. And while I don't think they were inherently "girly" now that we're adding little touches of pink and more femininity to Emma's room since she's here, and a girl (still so fun for me to realize we have another girl in the house now!), I think these are perfect for a little girl's nursery.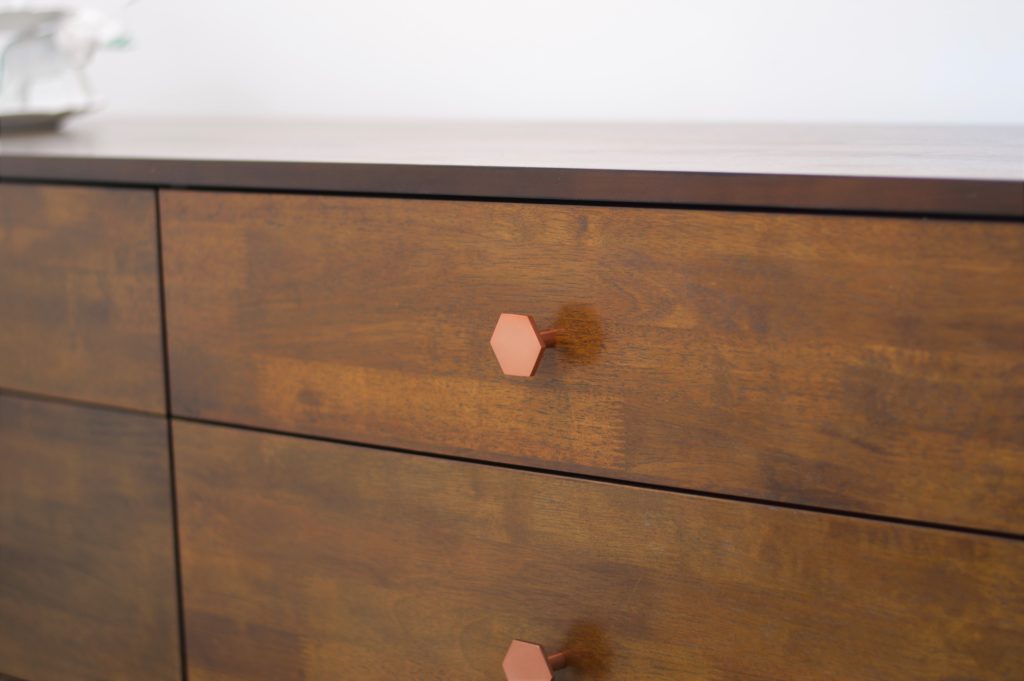 So, that's the story of how the nursery dresser is officially dressed up!
Have you ever upgraded the hardware on something inexpensive and it instantly looks more high end? It's a great trick!