***Pssst! Because you're awesome for stopping by our site, you can get some awesome freebies (like custom photo Christmas cards, and awesome party invitations!). See this post for more info!)***
A few weeks back, I saw a photo on Instagram and decided it was a project I needed to add to my Christmas craft list this year. I  have been following Amy from the Idea Room for awhile and I think her ideas are usually awesome. In this case, it was super duper awesome. (Here's the link to her original post about this project.)
And spoiler alert, here's my version (please excuse my blurry photos while hers are lovely):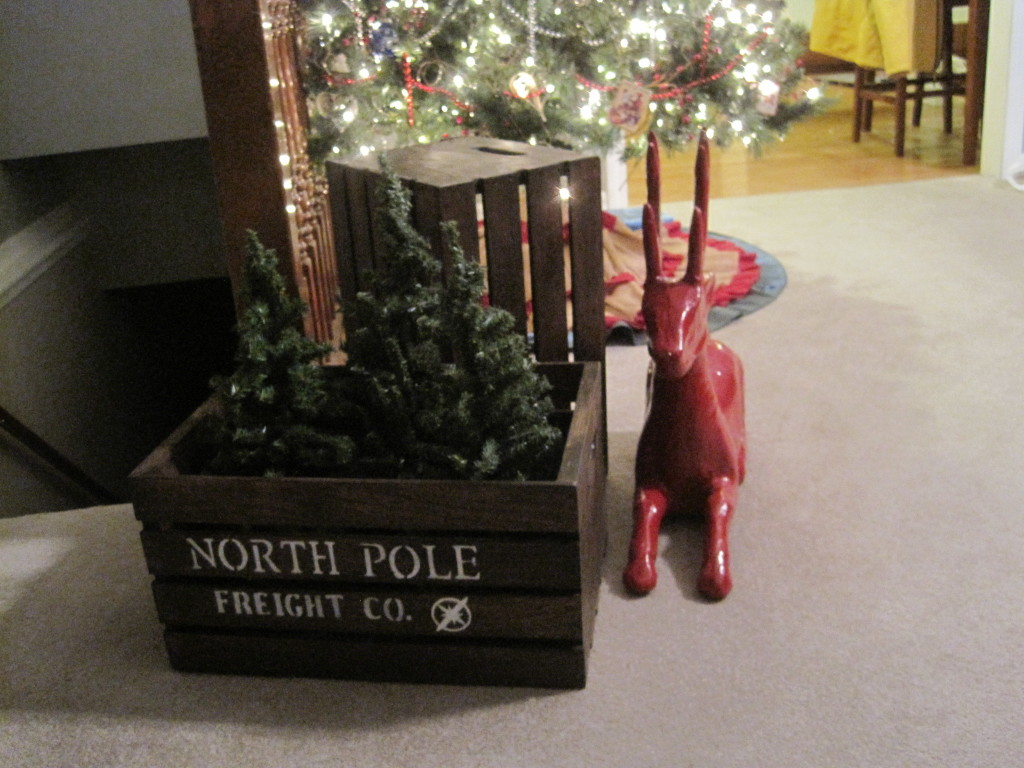 If you remember, we already had some crates on hand. We had been using them in our guest room as bedside tables.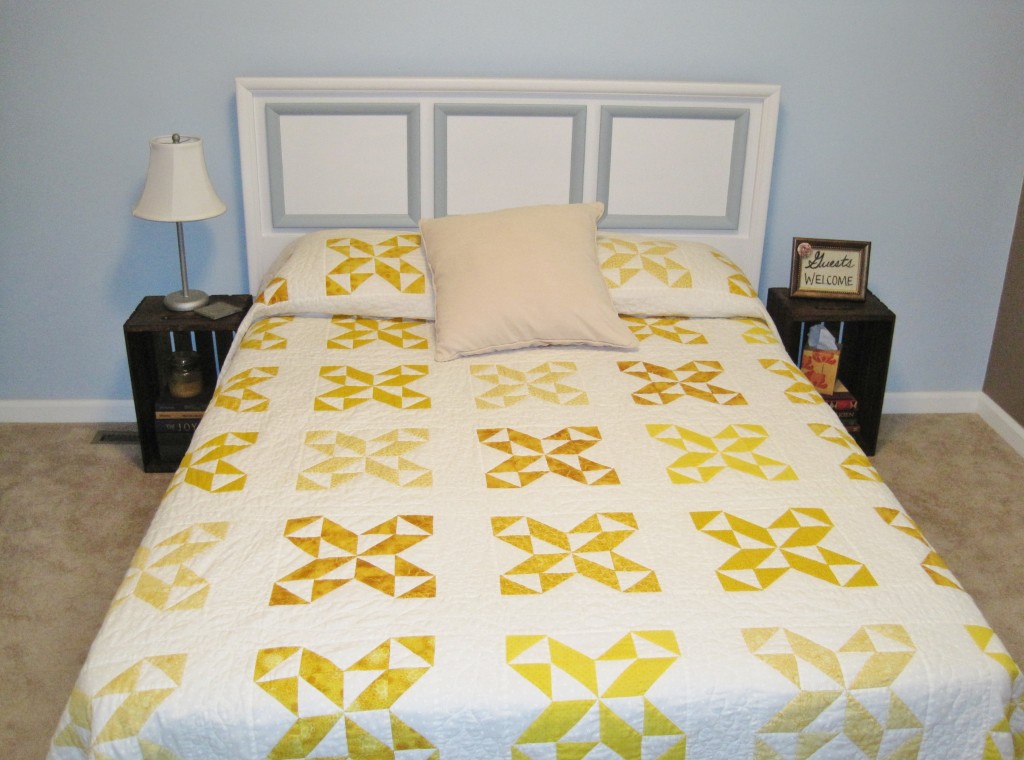 However, when we moved the dresser in there, we no longer had room for them, which was fine, because I already had my eye on this idea.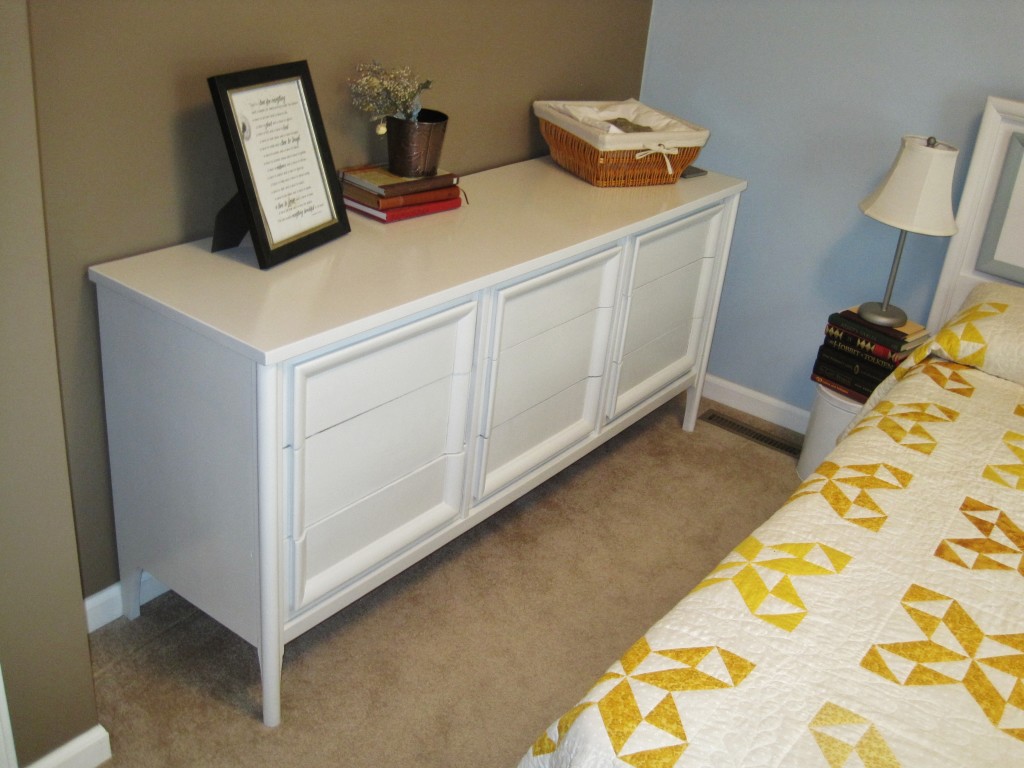 Unfortunately, I don't have a good way to use the stencil Amy created because I don't own a Silhouette. Bummer. I decided to try anyway and I'm here to tell you that you can achieve pretty decent lettered stencil results without the expensive equipment, as much as I envy the expensive equipment.
So, I grabbed several cheapo stencil options at Wal-Mart and got to work making my own stencil. Since our crate was more open on the sides in between the slats, we needed to alter the design a bit to make all the words fit. I also tried the design on the solid end, but it was too small for the size of letter stencils I found at Wal-Mart.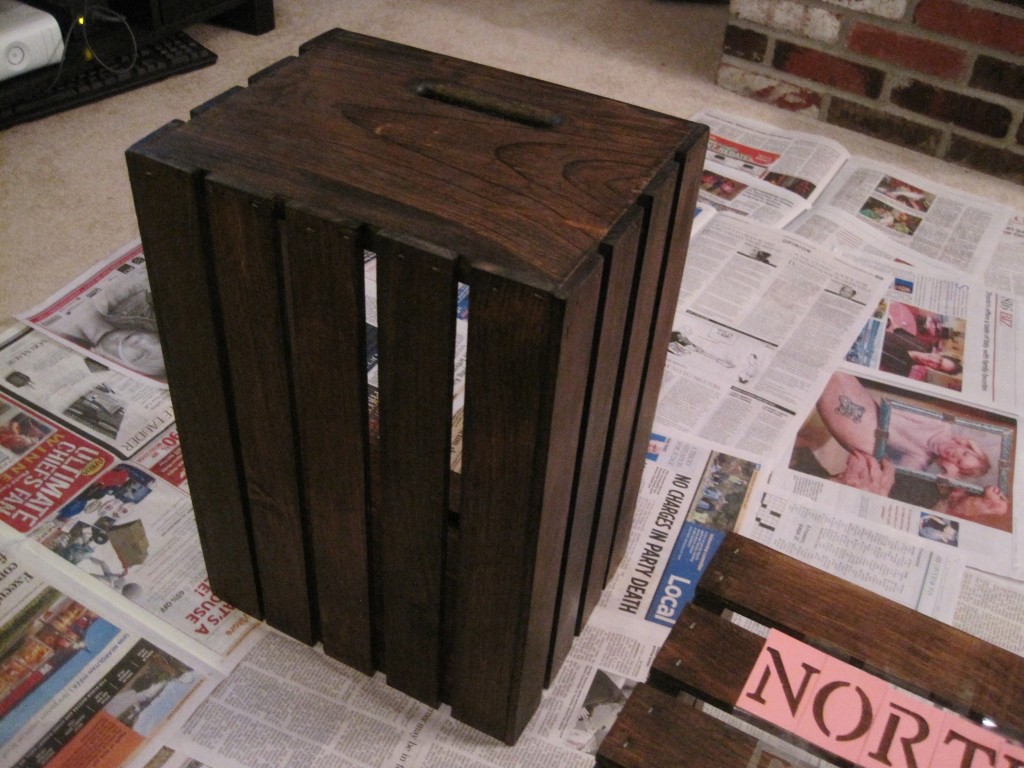 Here's the basic shape of what I came up with. I originally wanted to use her little icon but it wouldn't work that well with our crate and I thought I could make something else work better.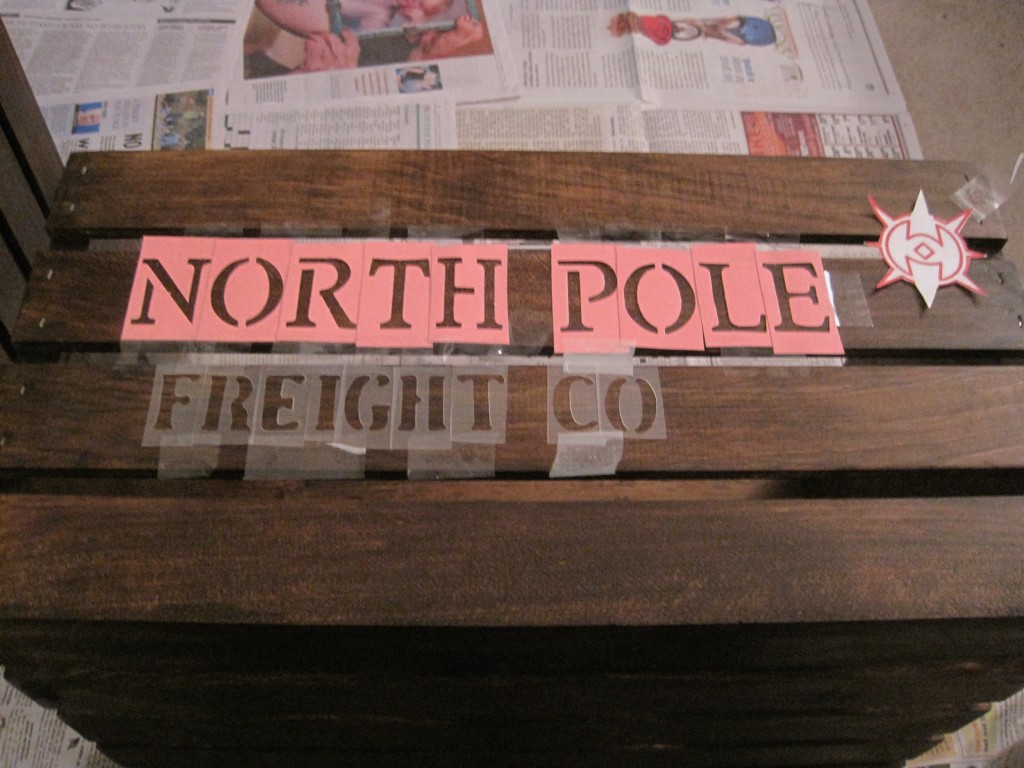 Then, I taped it into place on the crate and used some leftover light gray wall paint from the stripes in our kitchen and a foam brush, dabbing it on lightly to give it a stamped on look.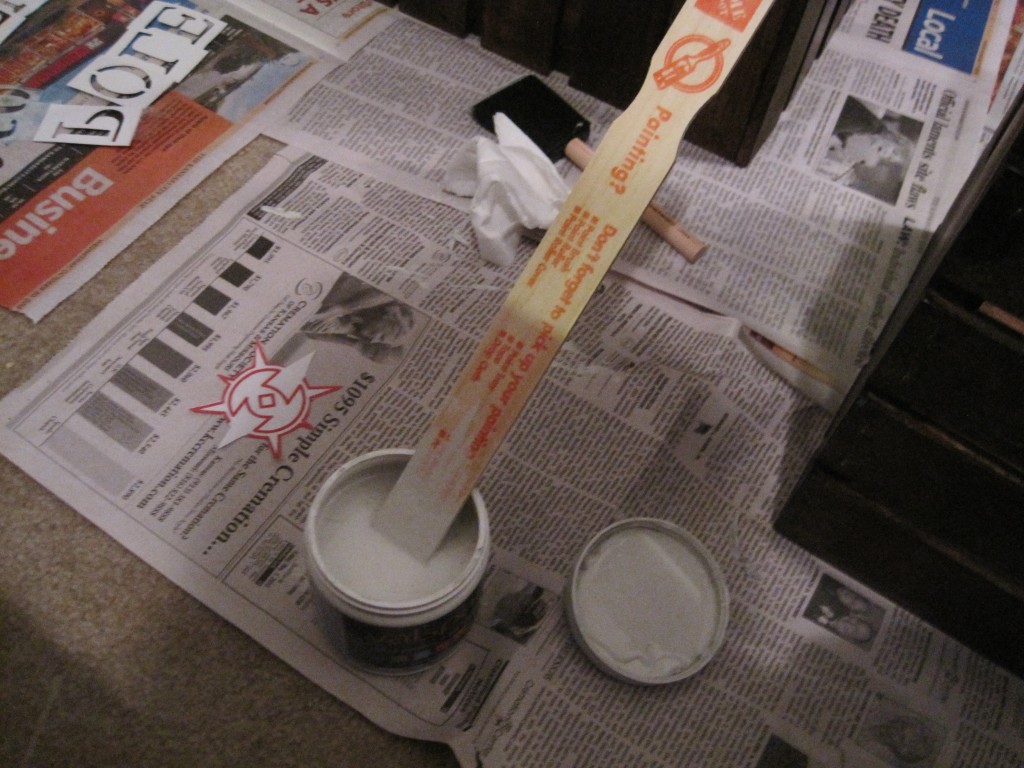 If you peel your stencil off carefully you'll be able to use it again…or give it to your sister to borrow…
I didn't have a stencil for the logo but I really liked that idea so I tried a few things until I came up with a solution. I ended up using the lid from a milk carton to create the outline of my compass and then just freehanding the rest with a really tiny paint brush. A Sharpie would also work if you aren't handy with a brush.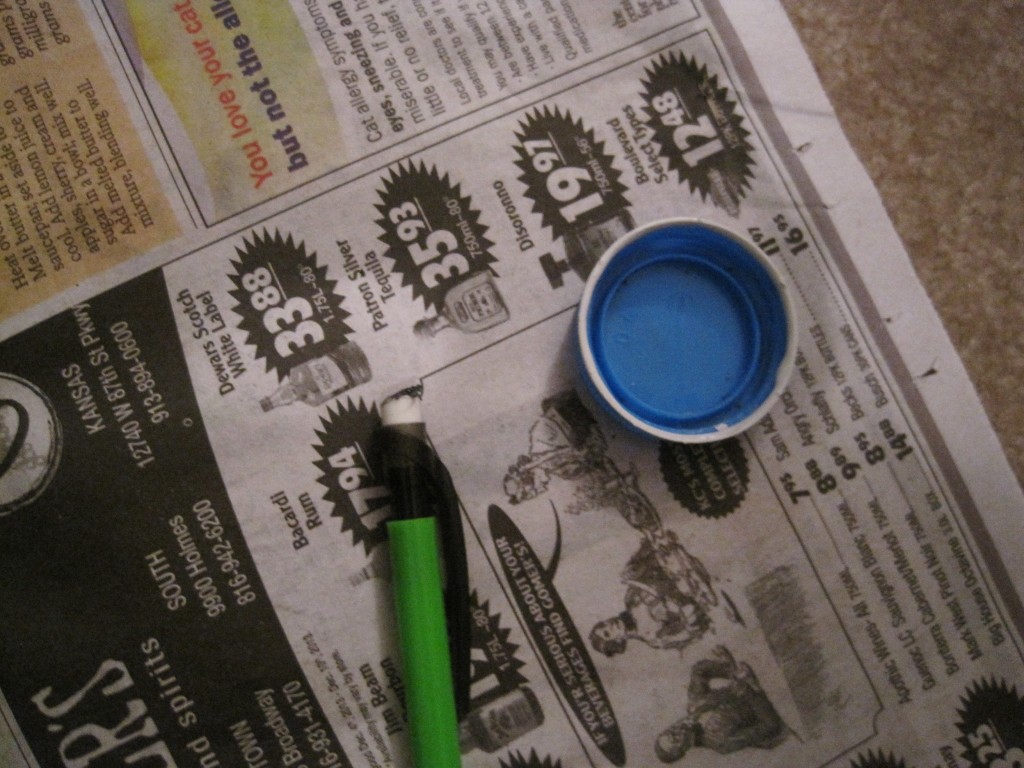 Here's the finished result!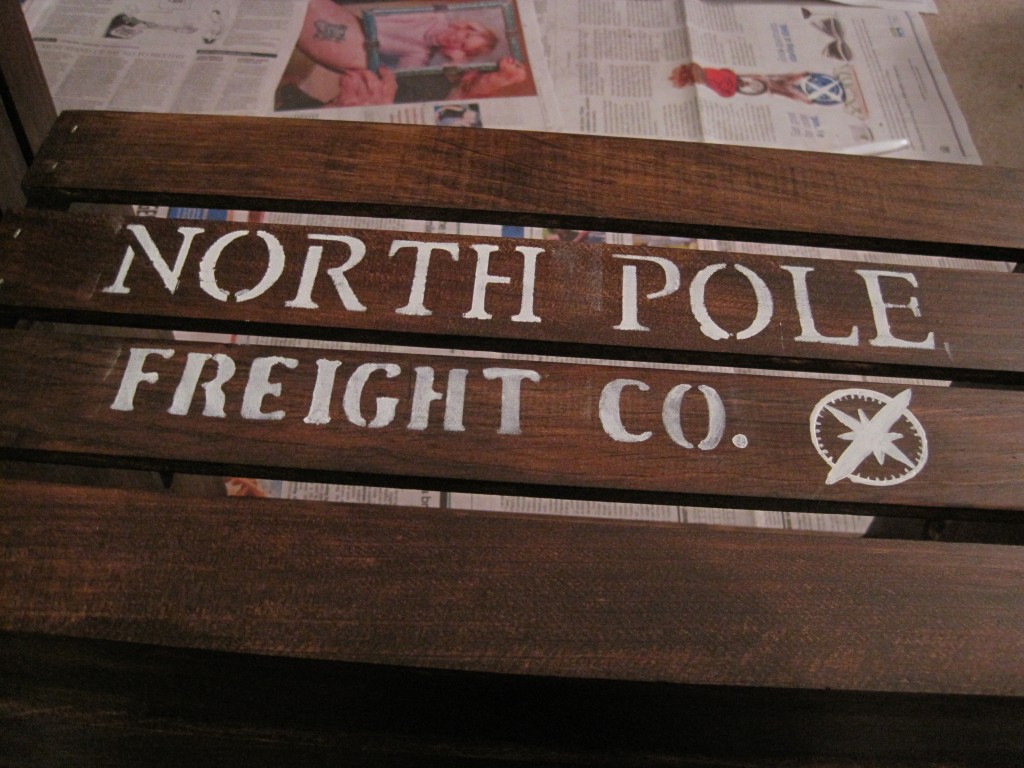 (I cleaned up some of the brush marks outside the stencil by dabbing on some tape in those areas to lift the paint off the surface. I was surprised that worked, but it really helped!)
And how it looks in it's place near the tree: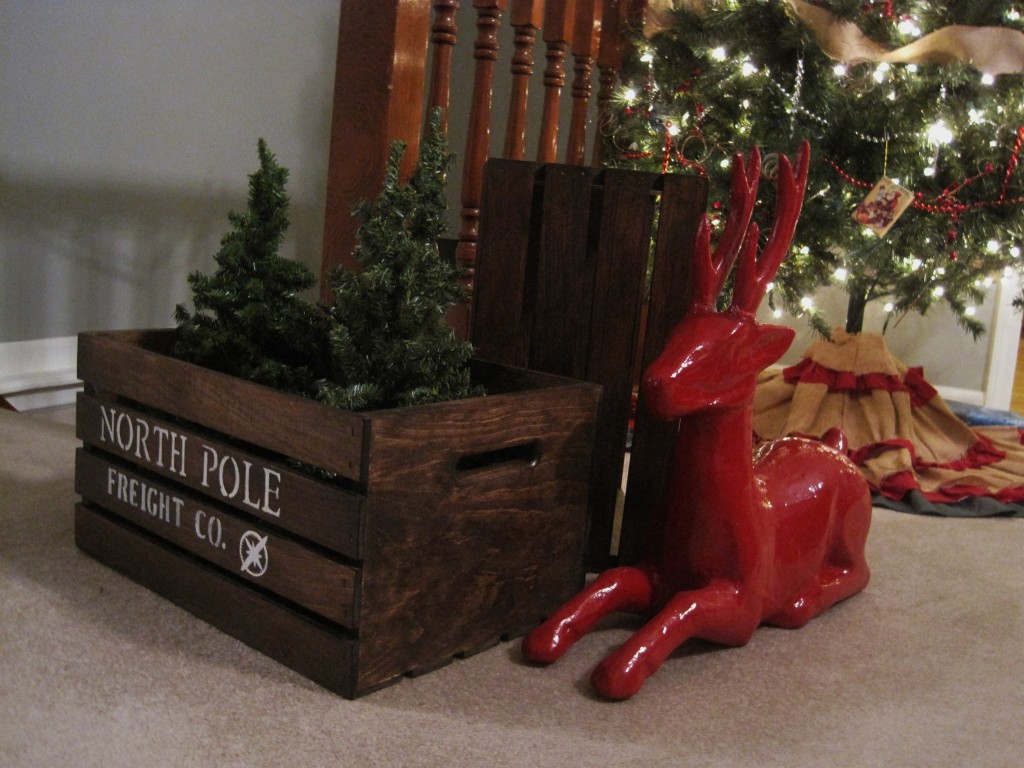 I had originally planned to stencil both crates but the first one took a little bit of time and since I'll probably use these elsewhere when it's not the holiday season, I decided by just stenciling one and grouping them together, it accomplished the look without any extra effort. And it will give me more flexibility when displaying them the rest of the year. As it is, I can turn the stenciled one to the wall or something, so I'm not worried about wasting the crate the other 11 months out of the year.
Anyway, I really really like how it turned out, and these may be my new favorite Christmas decorations…oh wait, I also really really like Rudy, the red reindeer. (He was inspired by John and Sherry's festive cardboard creatures, here)
I snagged this cutie at an estate sale early this summer for a major bargain (like $1 when he retails for $15+) and I've been waiting and waiting to put him out for Christmas since then! (And been secretly hoping to score him a standing up version for a brother, but no such luck yet!)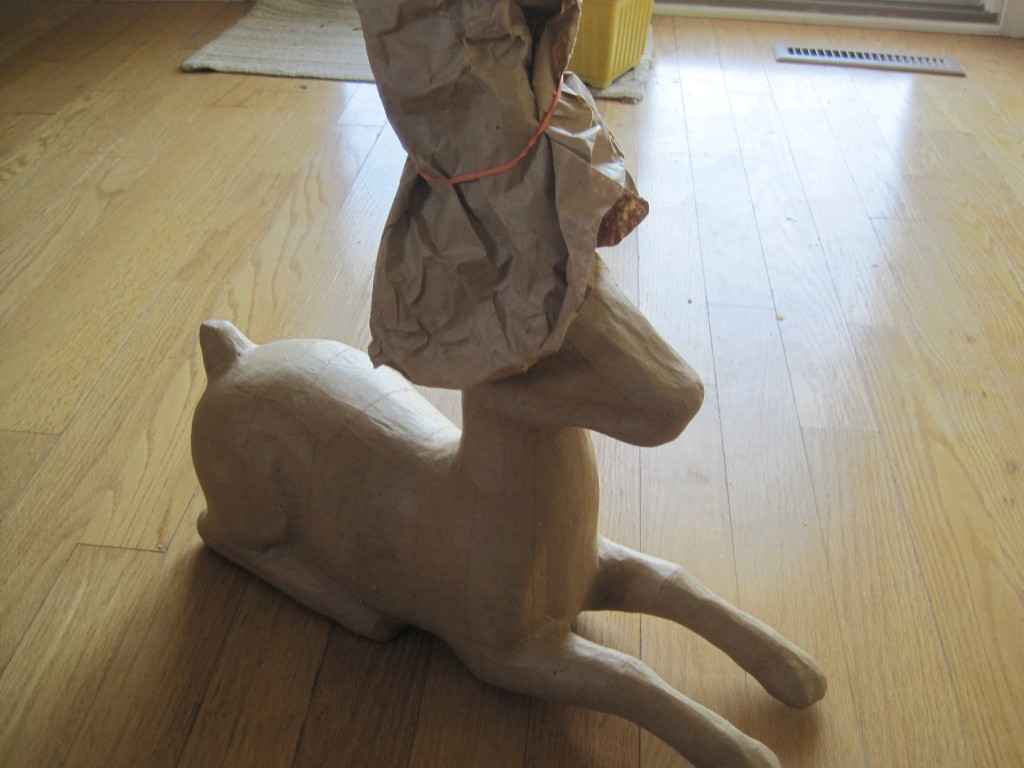 (Side note, I planned to use Rudy under the tree before I saw Amy's post with the crate but I laughed when I saw hers next to her crate. Great minds think alike I guess, because her white reindeer also look awesome!)
Sadly, he needed a little repair work but it wasn't anything major so  I glued his slightly loose antlers back on with some super glue and then caulked the crack to make a nice, smooth finish.
Then, he got several coats of shiny red spray paint, until he was glossy and shiny and red, just like Rudolph's nose!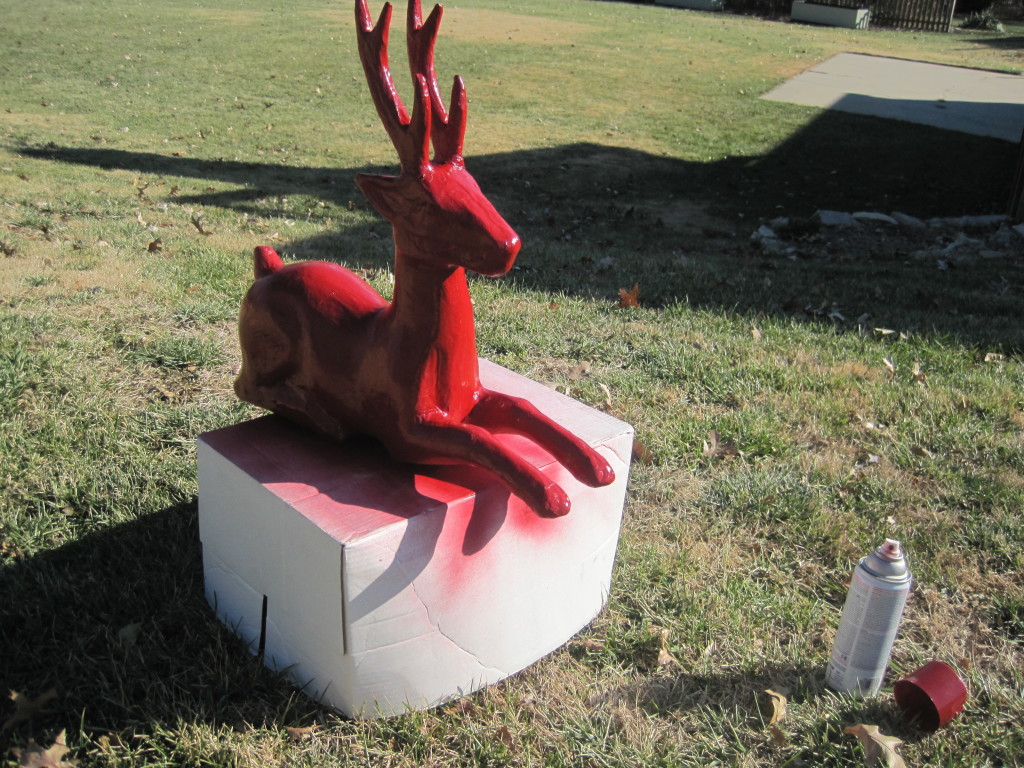 Now, he sits happily next to the crates as if he was just shipped in from Santa's shop, like those adorable little trees that we special ordered from the North Pole. wink, wink! (They're also from the estate sale for super-duper cheap–I love scoring Christmas bargains!) All in all, this might be my favorite little Christmas corner now!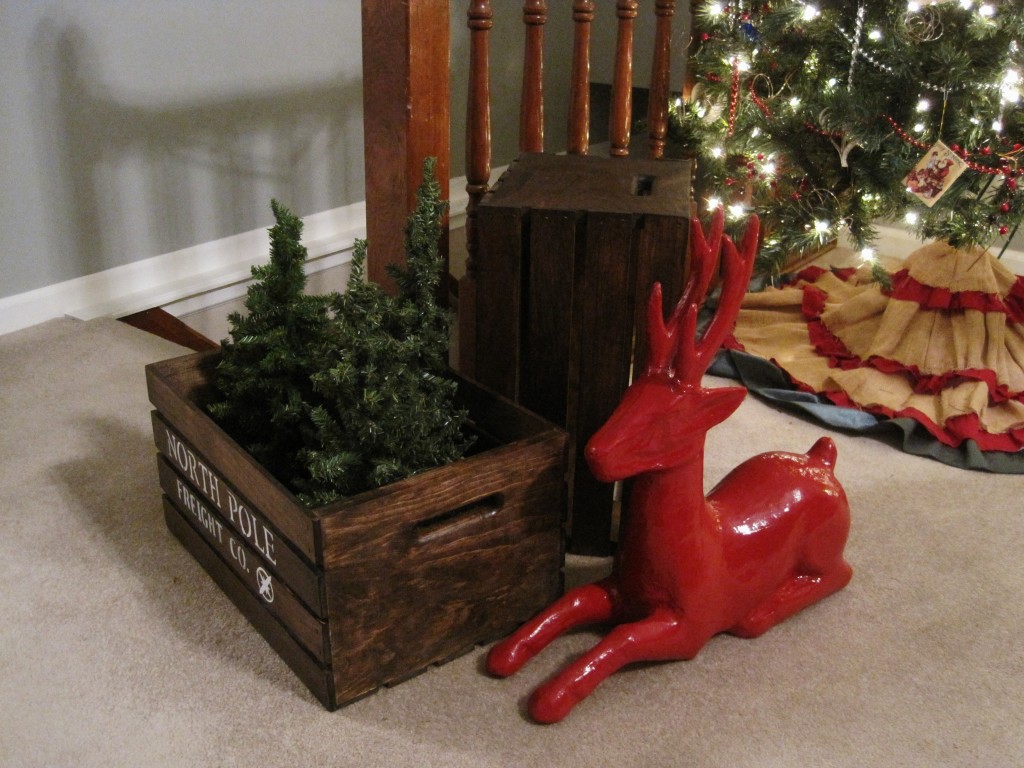 I had originally planned to fill these with presents, but I like the trees in there so much (it's funny to me that it looks like we shipped them in from the North Pole!) I might leave them and just put presents in the other one!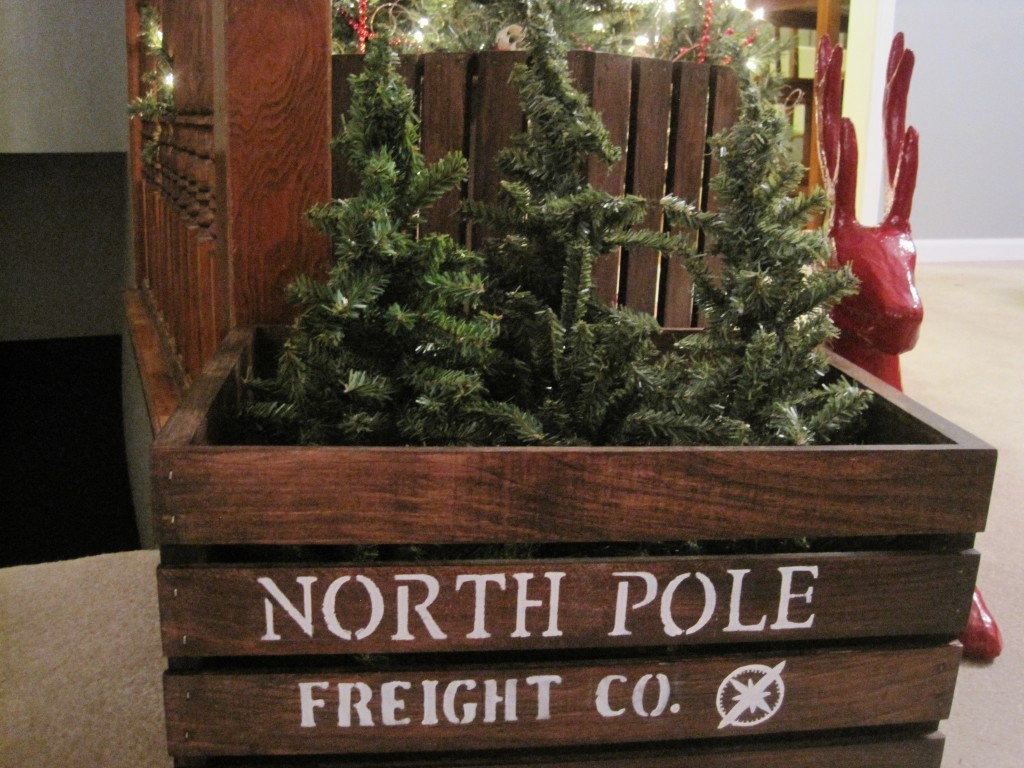 What do you think we should fill these crates with? Or how would you have interpreted the idea from Amy at The Idea Room? Have you ever had any North-Pole-themed decor in your house? I think it's just too cute!