A couple weekends ago, I put together the book ledge shelves for Beanie's nursery. Since then, we've been working on getting them painted and hung on the wall. Melissa is pretty excited about this project being checked off the list.
We considered just buying pre-made ledges, since this idea is certainly not original to us, but the cheapest option we found came from IKEA, and since Melissa wanted the shelves to span the entire wall, we would have needed to buy a whole bunch of these 45-inch shelves, probably at least eight of them, for a total of $120. That's not a crazy price, but we knew we could build them ourselves for a lot cheaper.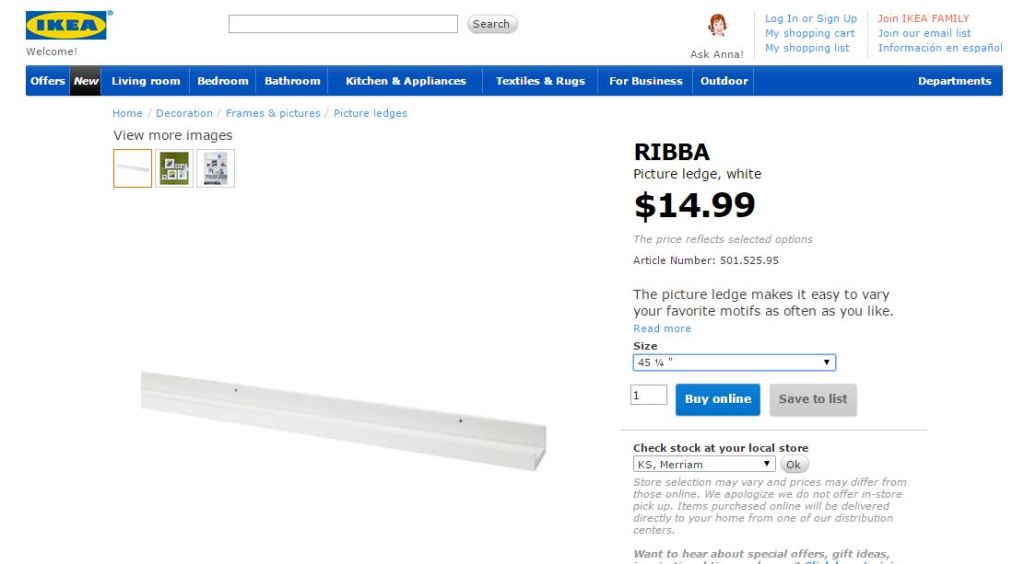 Overall, it was a pretty quick project, if you don't count how many days it took us to get them painted. We were working on other projects, and took a few days off in the middle.
The first step was to determine exactly how many shelves we needed and what size they should be. Melissa helped by getting the measurements of some of the larger books she wanted and then planning how low and how she wanted each shelf to be on the wall.
Once we had a plan, I started by picking out the lumber I'd need from Home Depot. We needed four 1″x3″ select pine boards and eight 1″x2″ select pine boards, all of which were eight feet long. For this project, it was important to make sure the 1″x3″ boards didn't have any twists or bows in them. You can just look down the board from one end to make sure they are straight.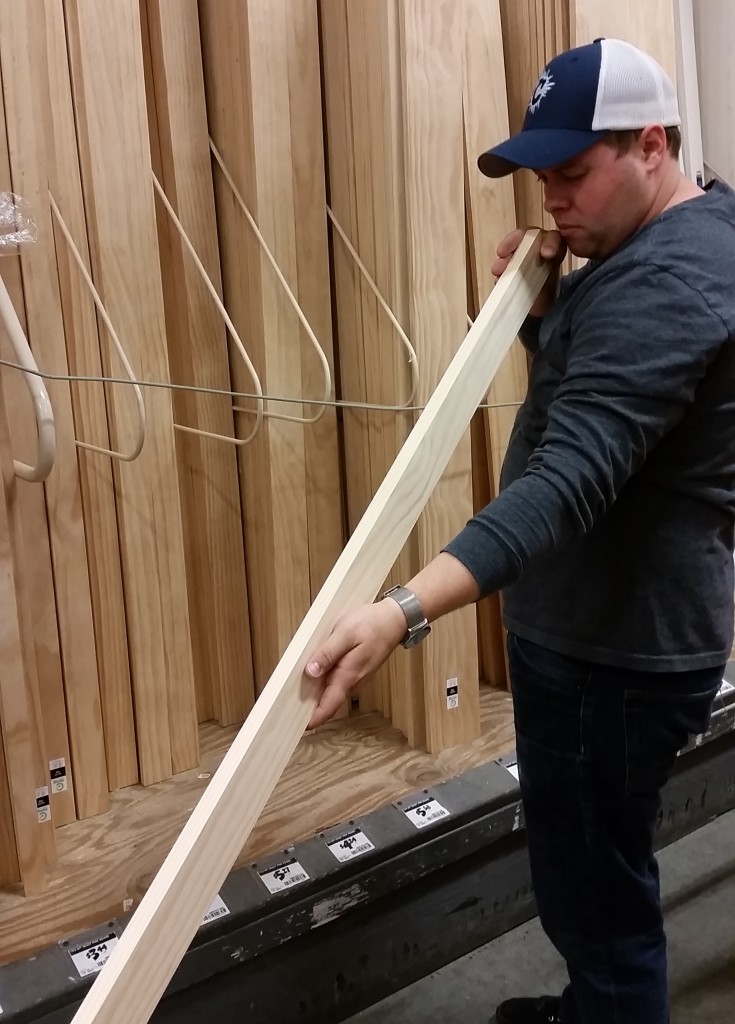 The total lumber cost was $46 for four 8-foot shelves. Way cheaper than buying the shelves from Ikea, which would have come to more than $120 for shorter than 8-foot shelves.
The 1″x3″ would be used as the bottom of the shelf, and the 1″x2″ boards will be used for the front and back. So my first step was to pre-drill the screw holes on the back side so the shelves could sit flush against the wall.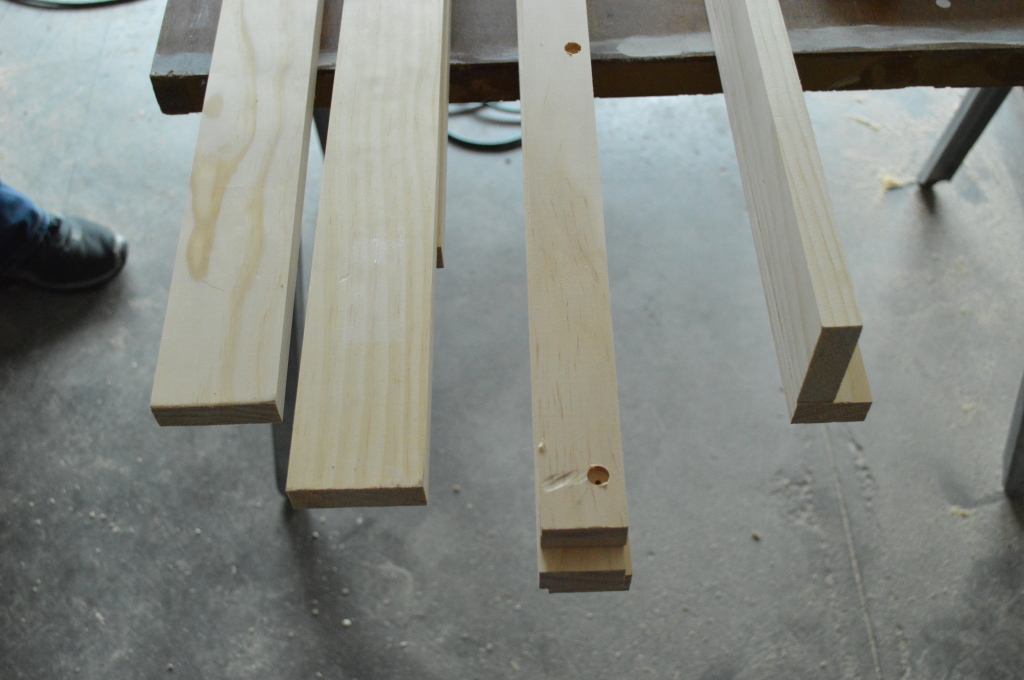 Then, I was ready to attach the back to the bottom. I applied a bead of glue along the whole board.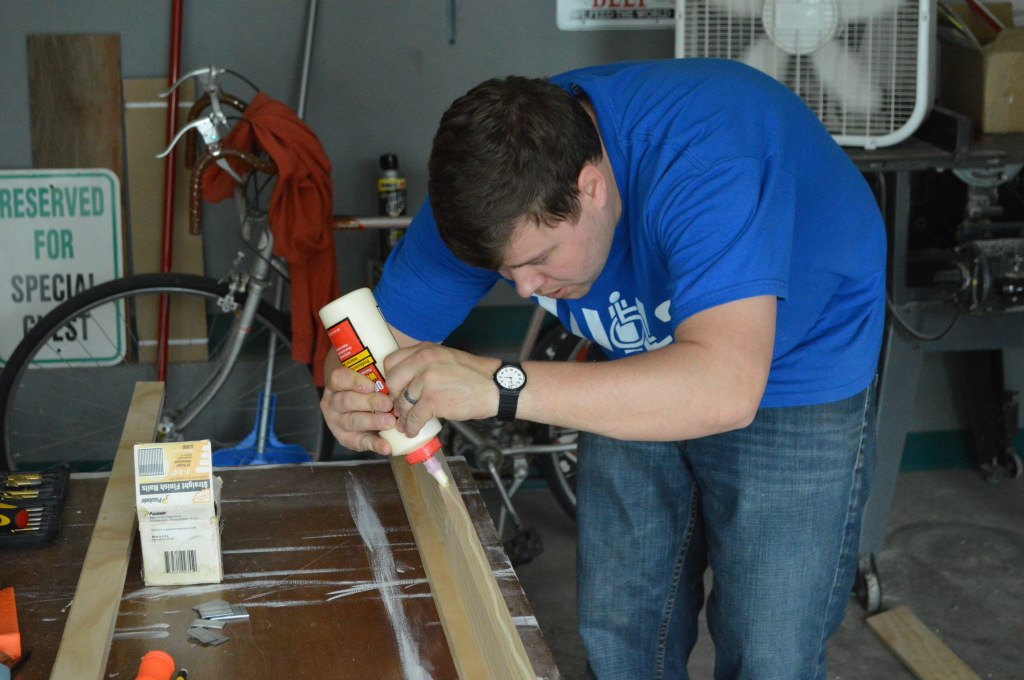 After that, I spread the glue with my finger.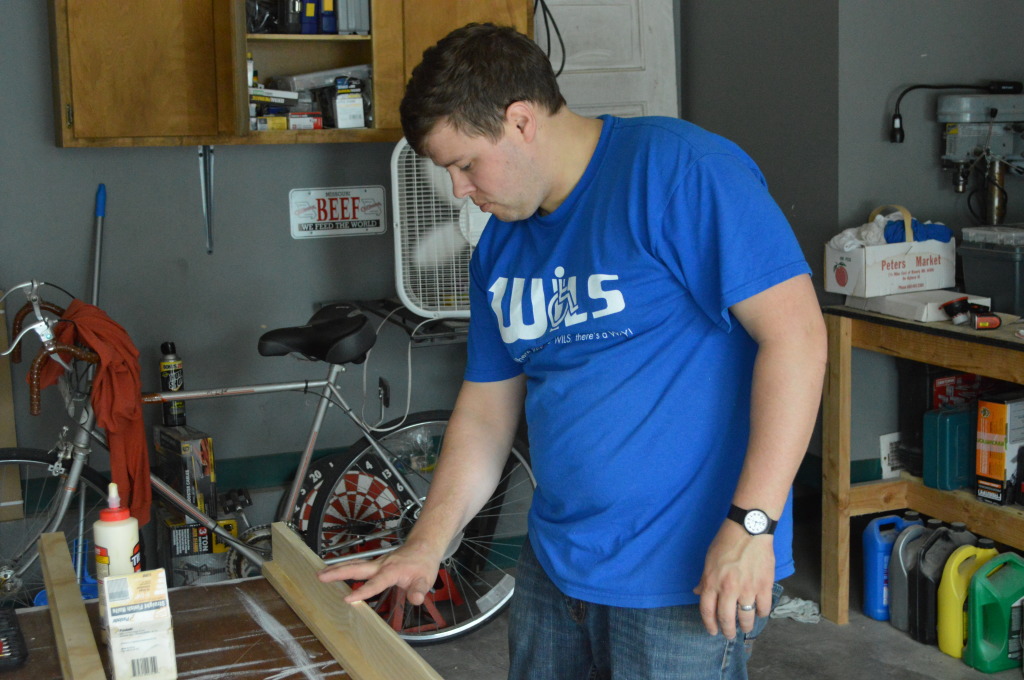 And then finish attaching it with screws. I  clamped it down to hold it in place.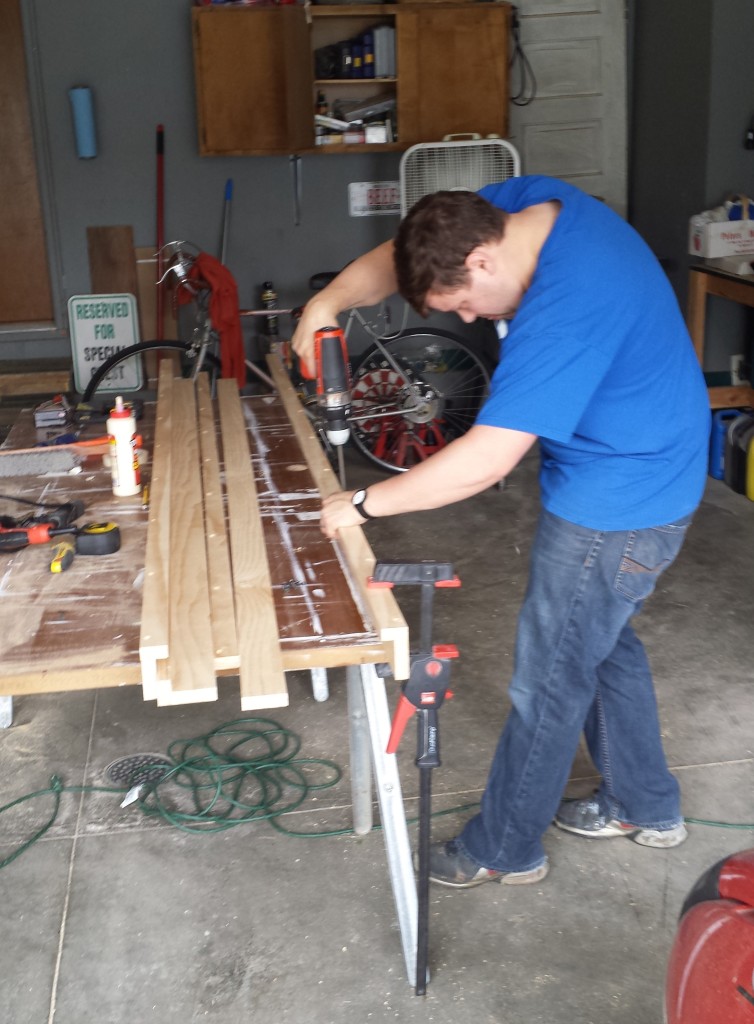 Here it is attached.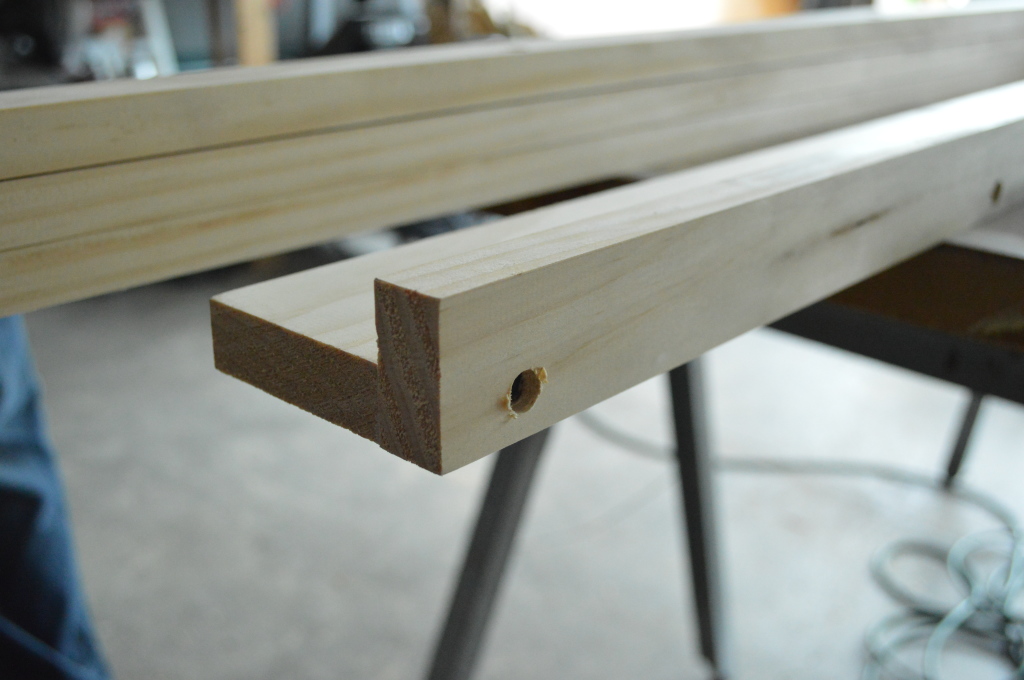 I glued the front face on the same as the back, but instead of using screws to attach it, I brad nailed it in place. This was to keep the front face from having large holes to fill later.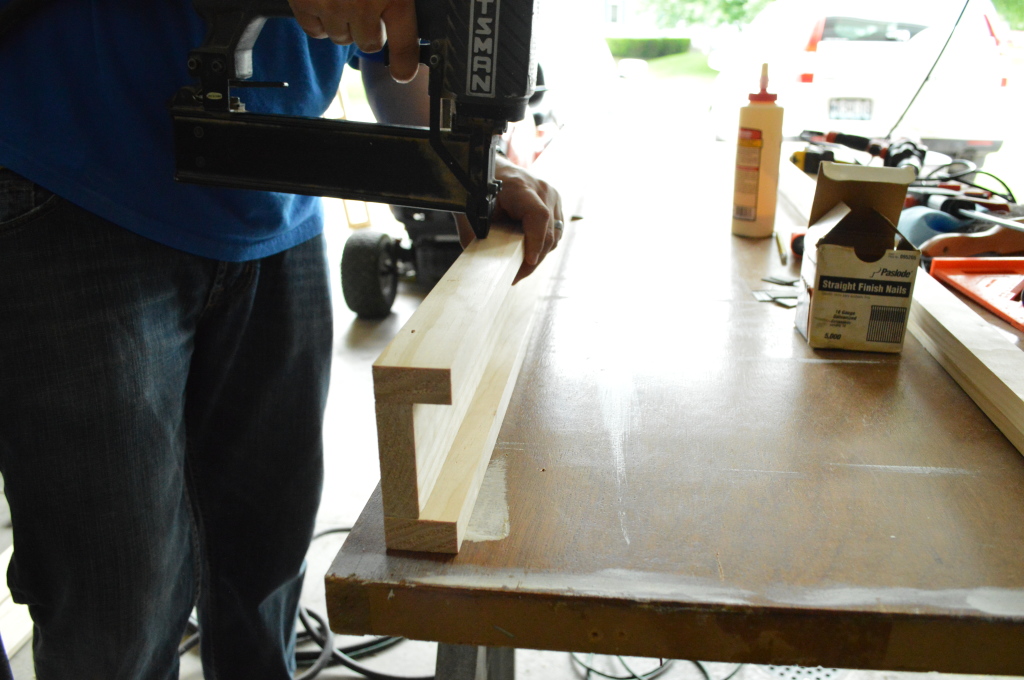 I did have a little bit of squeeze out from the glue. I  wiped it away with a rag.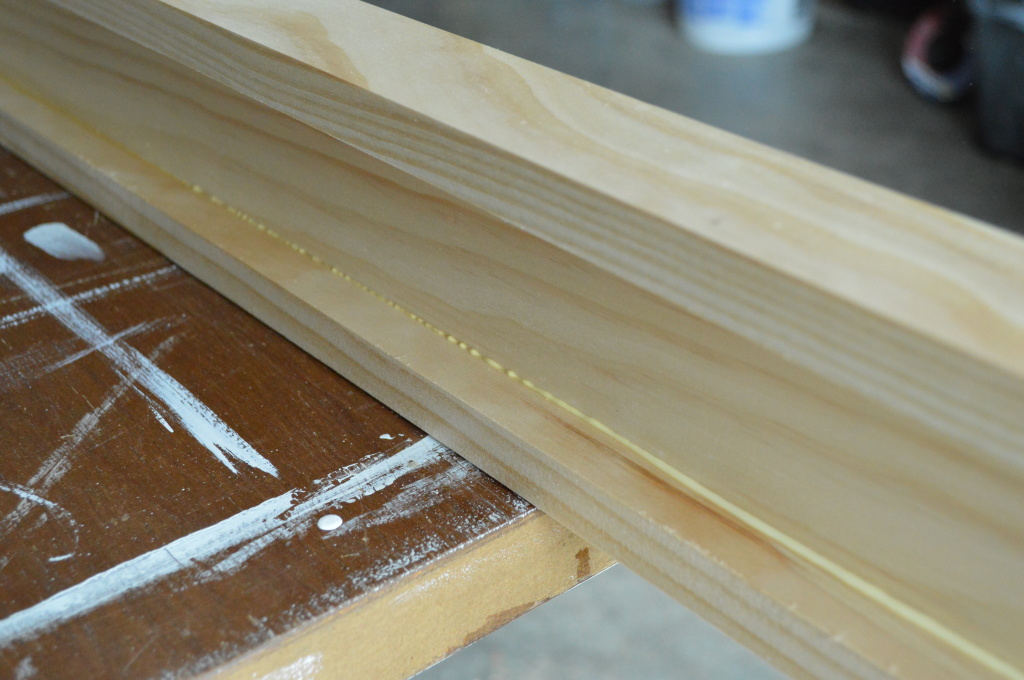 After all of the glue was dry, I use a hand plane and chisels to smooth the joints and get rid of excess glue.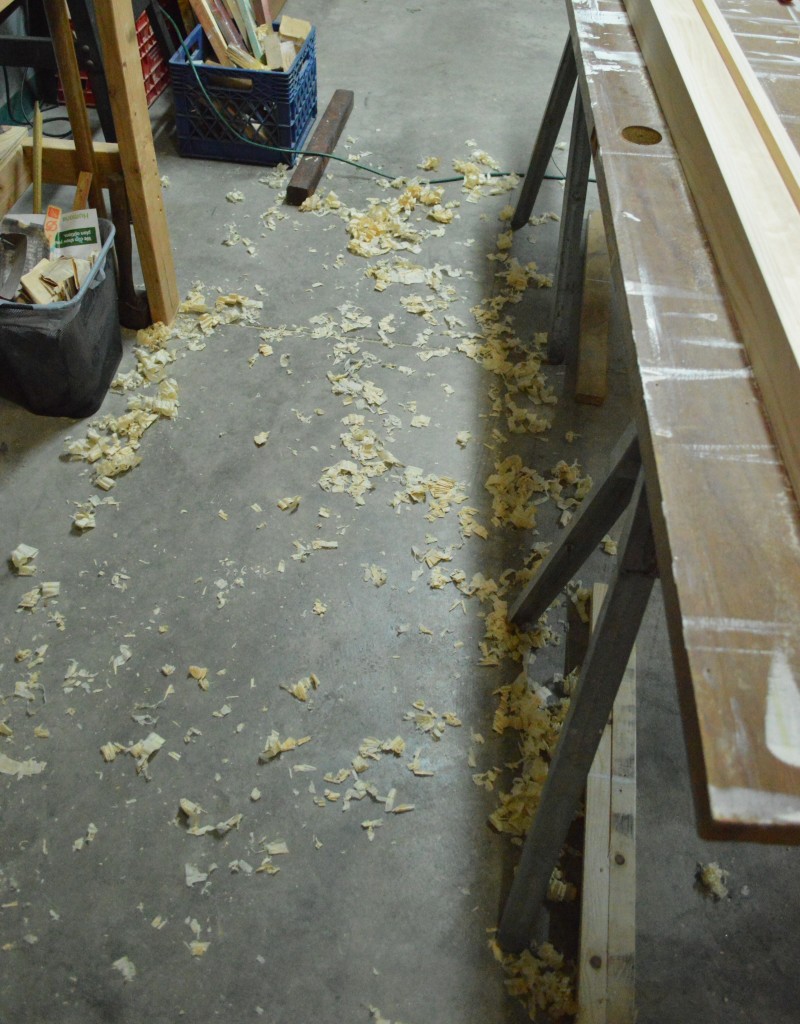 At this point, the shelves were ready to fill any holes with wood filler and then sand smooth.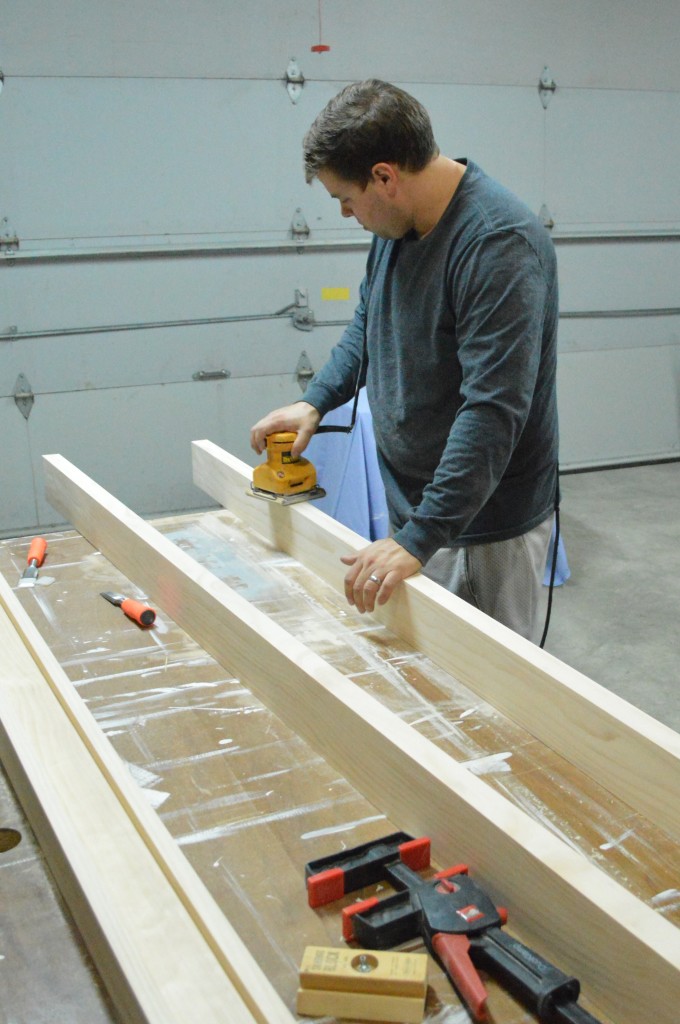 I slightly rounded over all corners on the front face to make them less sharp. After all, this is going into a child's room.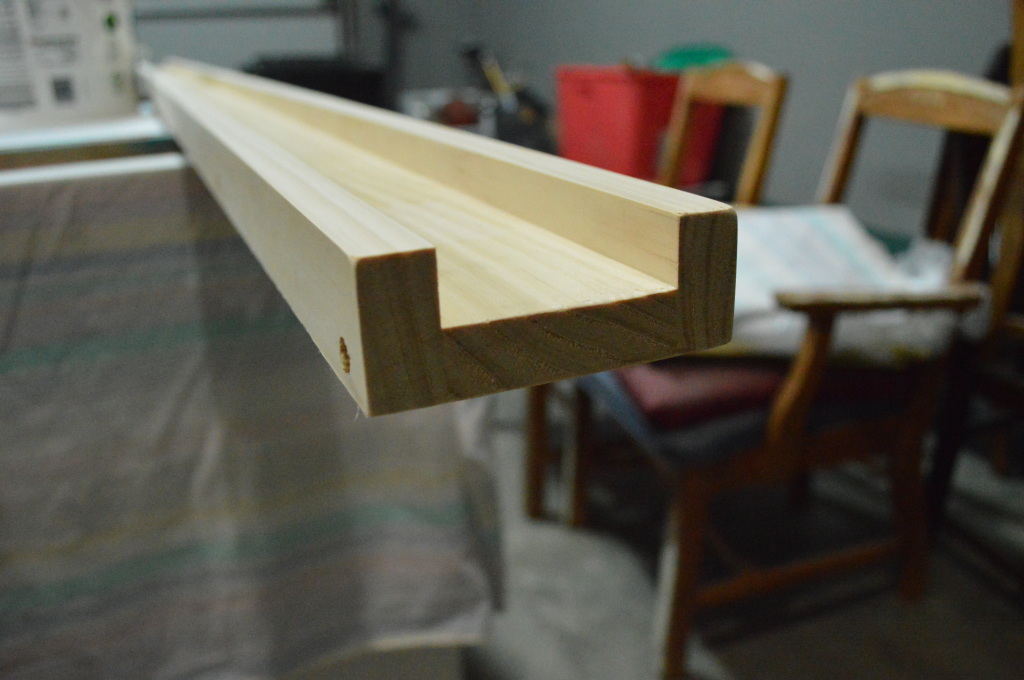 We used 2 coats of Zinsser primer before adding the finish coat.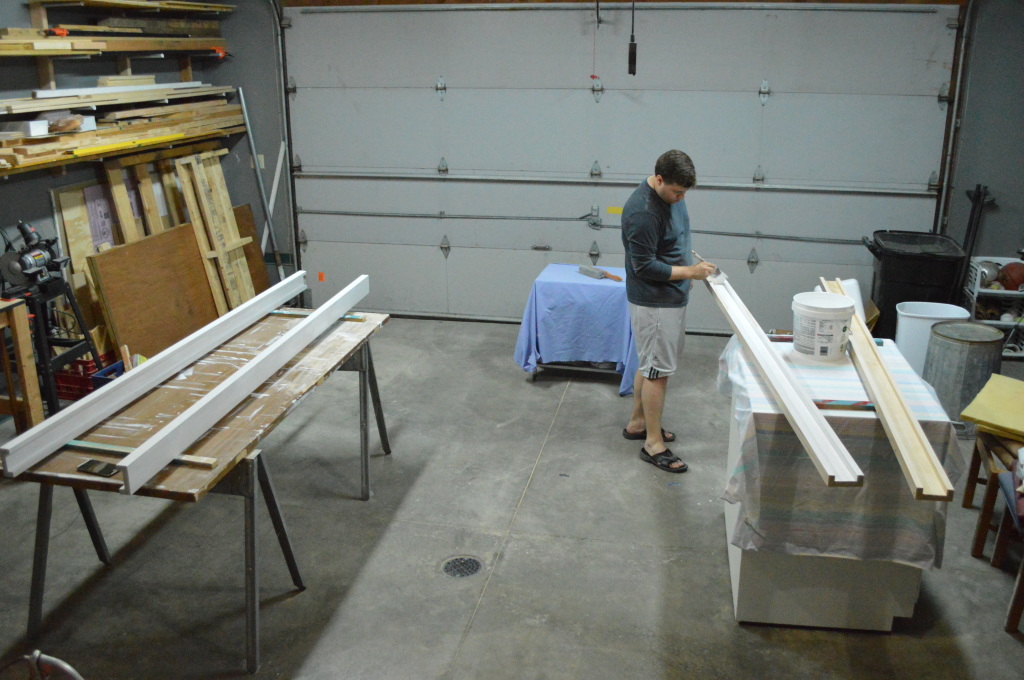 We'll be back to talk about getting these shelves installed soon. Melissa couldn't wait more than five minutes to start filling them with books. I think it's the thing she was most excited about in the nursery, except for the actual baby to come, of course.
She's still collecting books for Beanie. What are some of your suggestions for the best books to read to little ones?