Melissa rescued this plant stand table from the neighbor's clean out day dumpster this summer.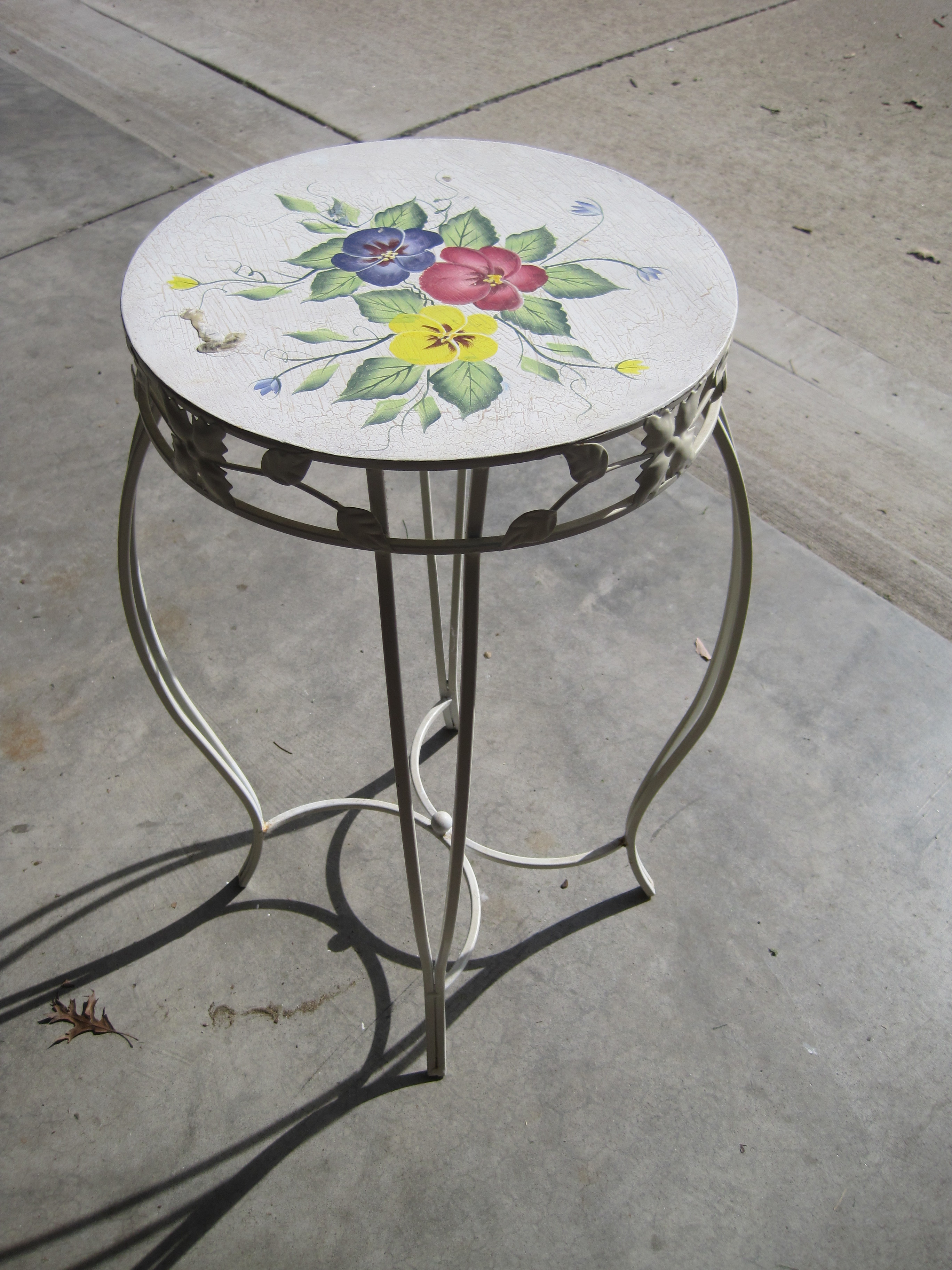 We wanted to come up with a new tabletop since we weren't crazy about the floral design. (And because it had scratches on it from where Melissa scraped off some old gum.)
We had some barn wood boards that were 12 inches wide. This was perfect for the 24″ table top that we were looking for.  We wanted to have a rustic look, so I used the ends of the boards that had a little bit of wood rot on them.  The current top is a 14″ circle, so to cover it, I cut the pieces 16″ in length. This allows enough overhang for an apron.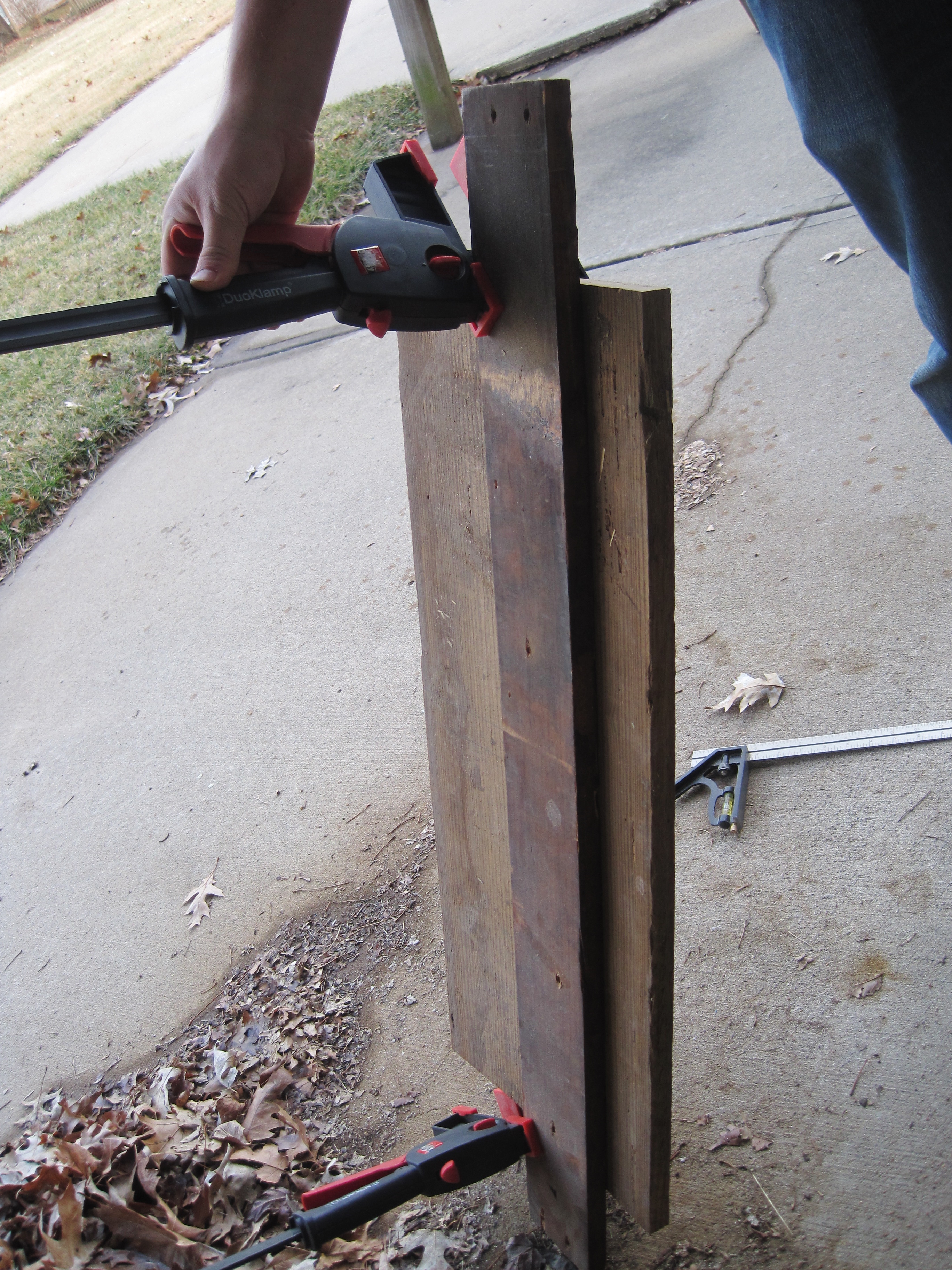 I used a couple of left over 5 gallon stir sticks to hold the two pieces together.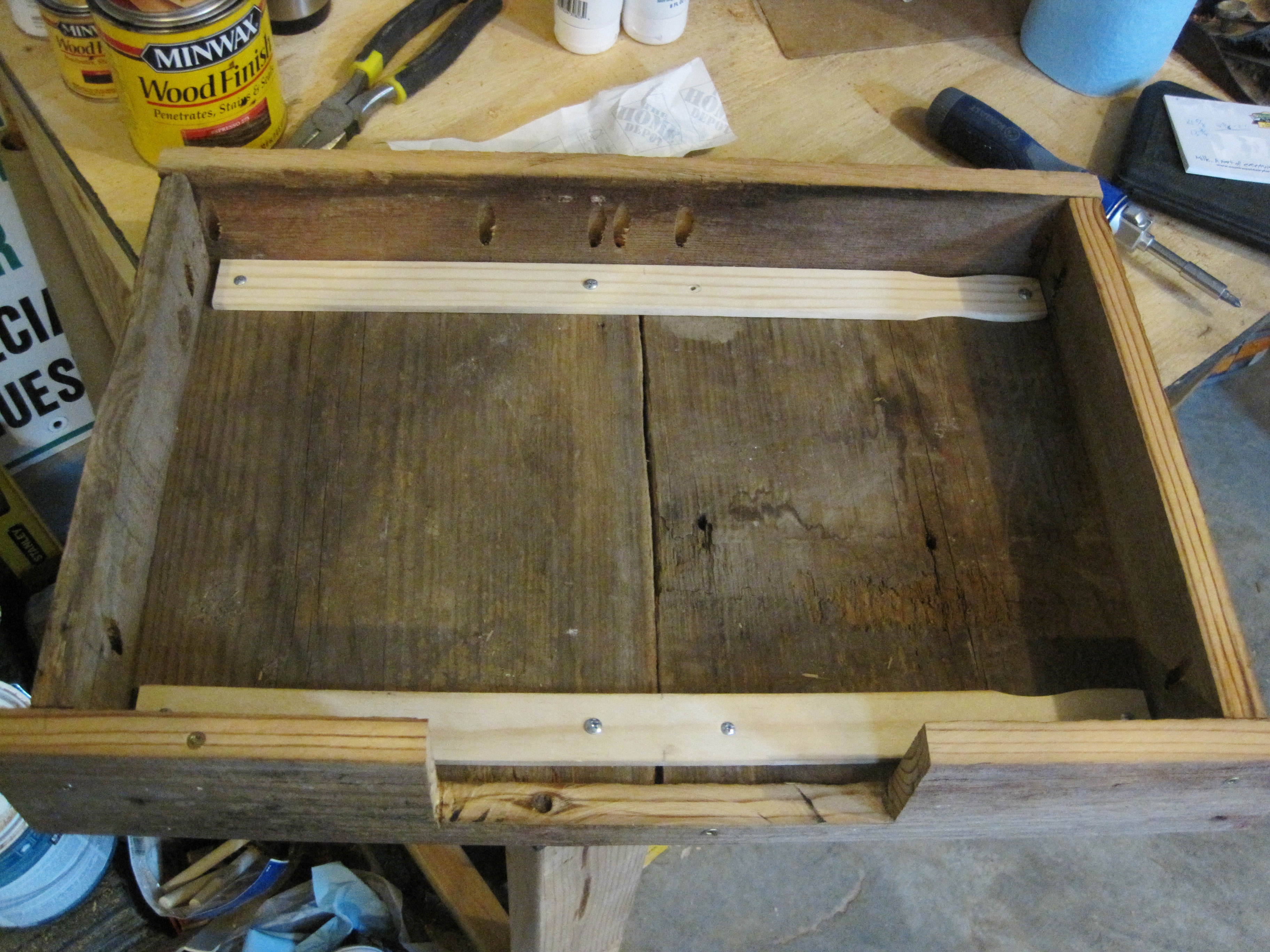 Then, I cut the apron on of a few scrap pieces of the barn wood.  I used my Kreg Pocket Hole jig to drill the pocket holes and attache the 3 apron pieces.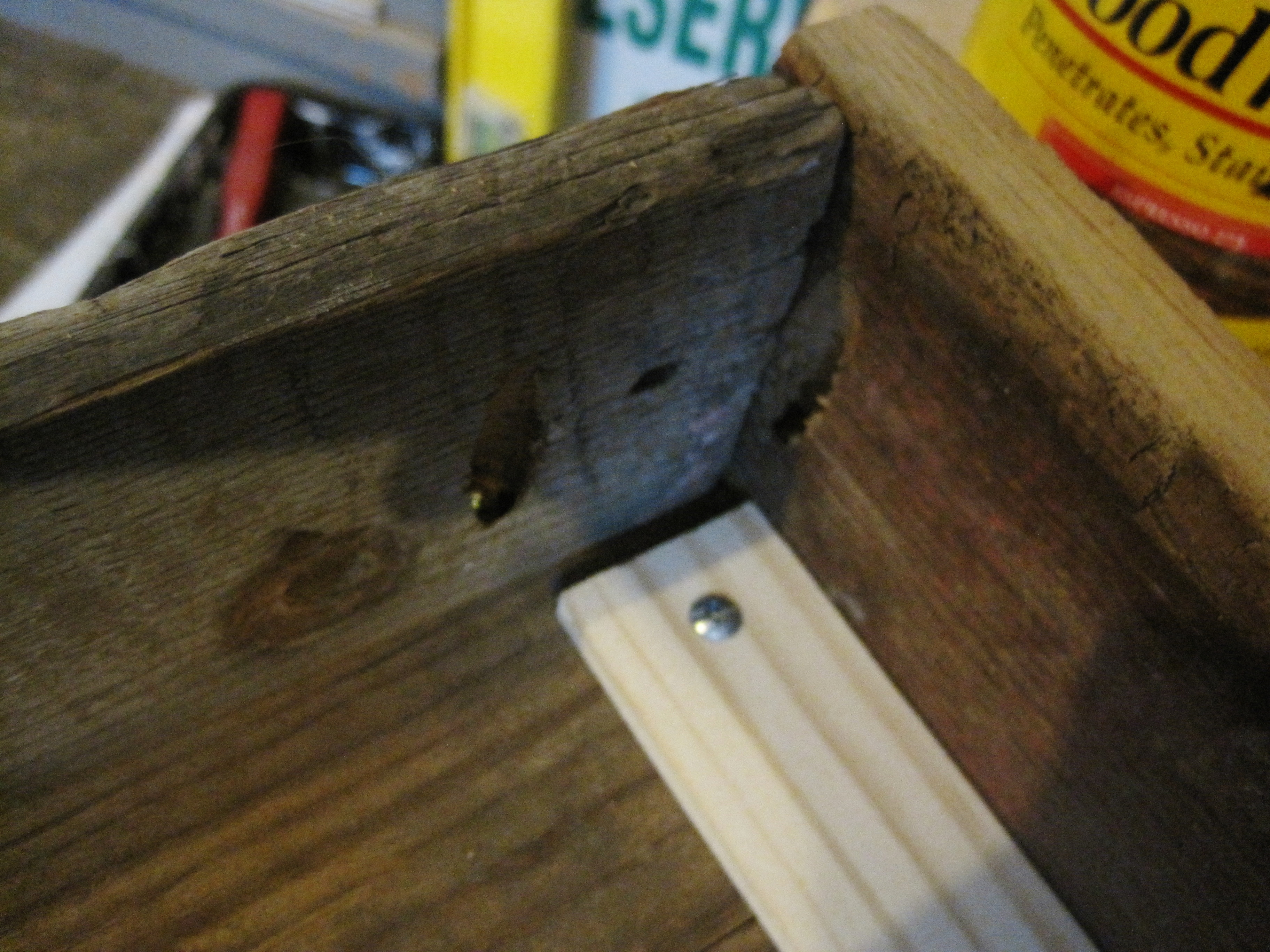 After the apron was added, there was still something missing. It needed some kind of a back piece. So I cut a scrap piece that had a rough slanted edge on the long side of it to the width of the table.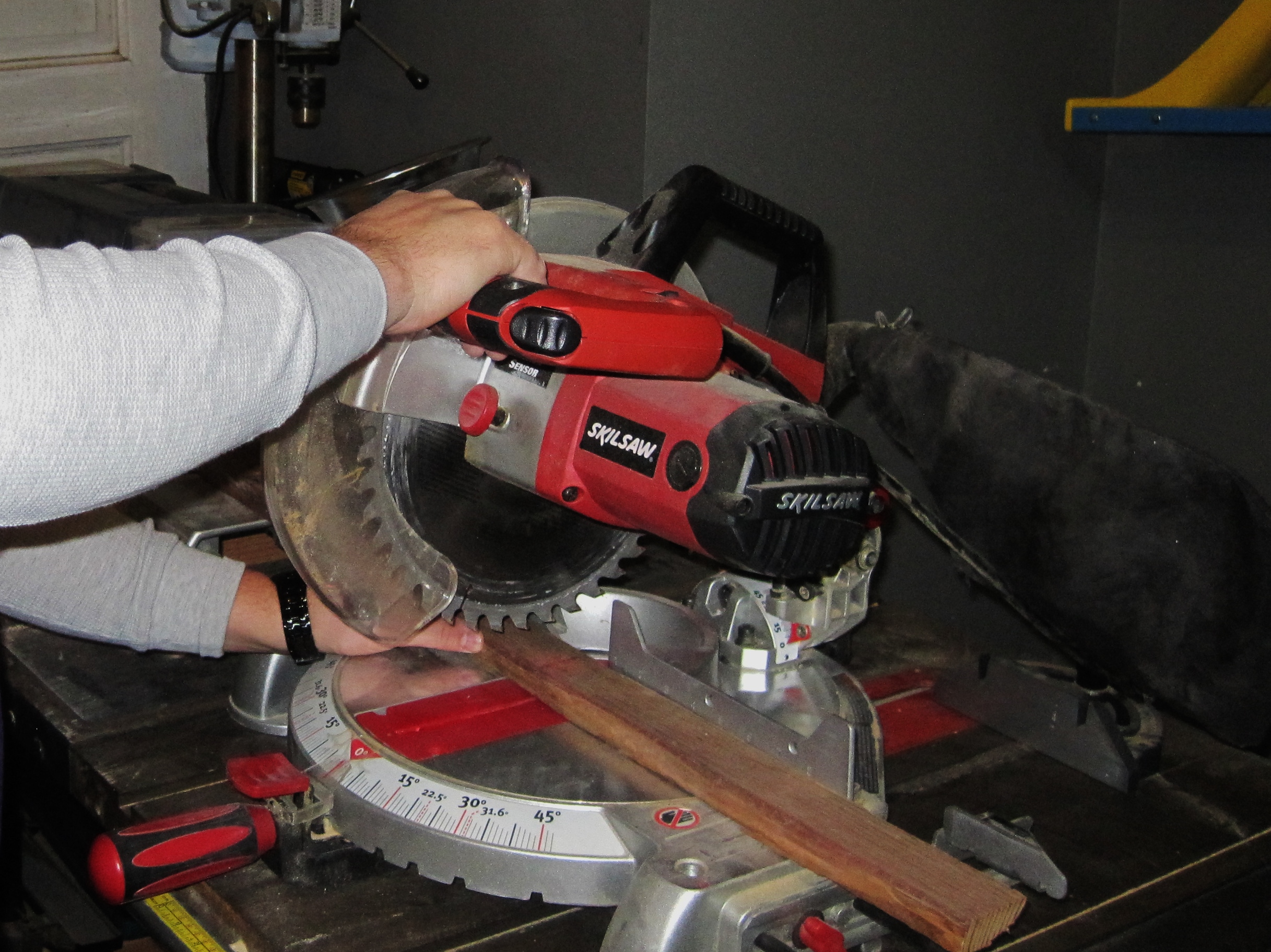 Unfortunately, Melissa didn't tell me it needed a back until after I had started making it so I hadn't left enough of an overhang to attach another board. So, I cut a little window for the table to fit into.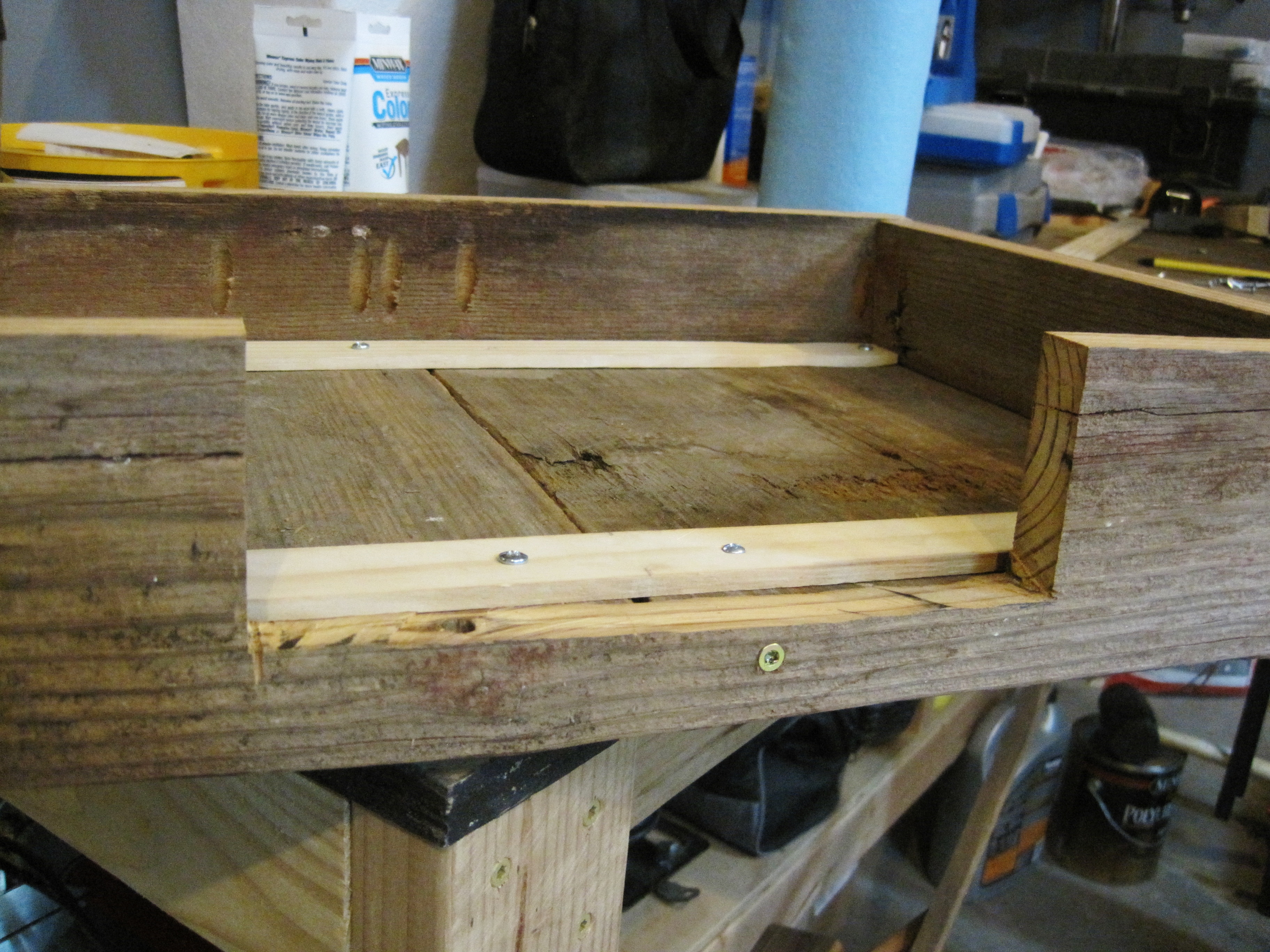 I let the board stick up past the top of the table and Melissa said it looked more like a desk, which she liked.
This really finished it off nicely.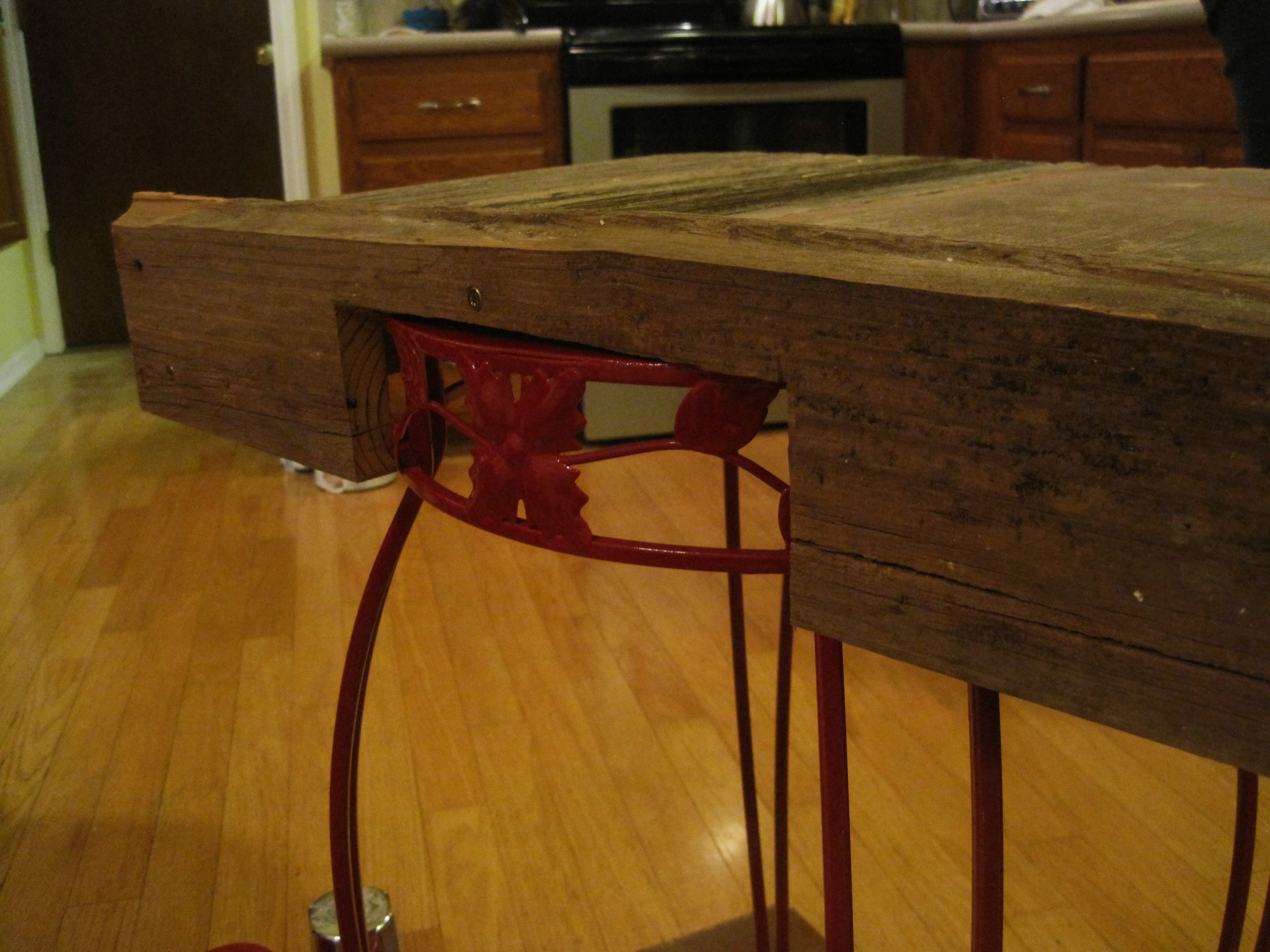 Melissa decided to paint the metal table red, for the holidays, although she can always respray it a different color if she wants to later.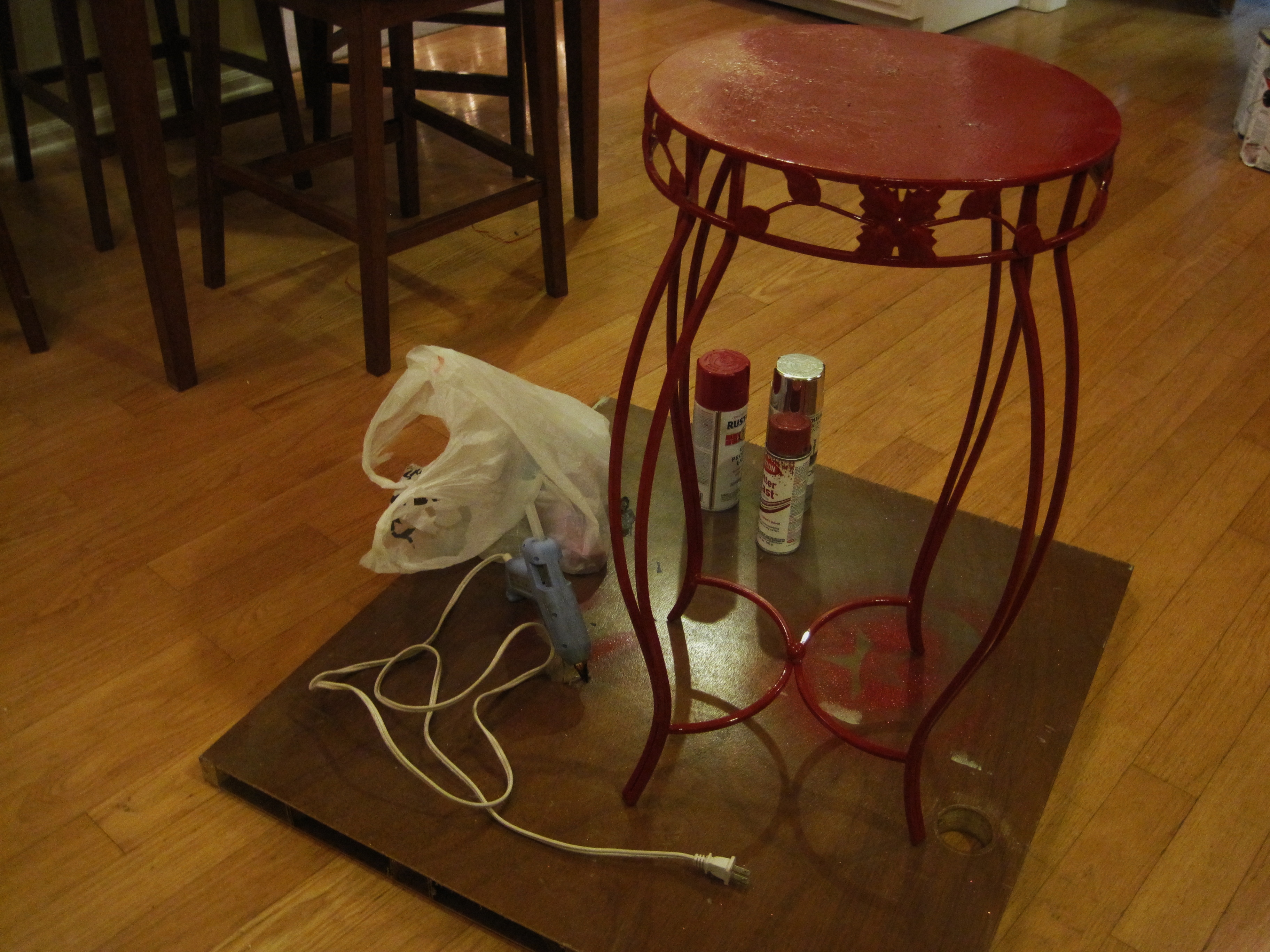 To attach the top, I drilled three holes in the metal top.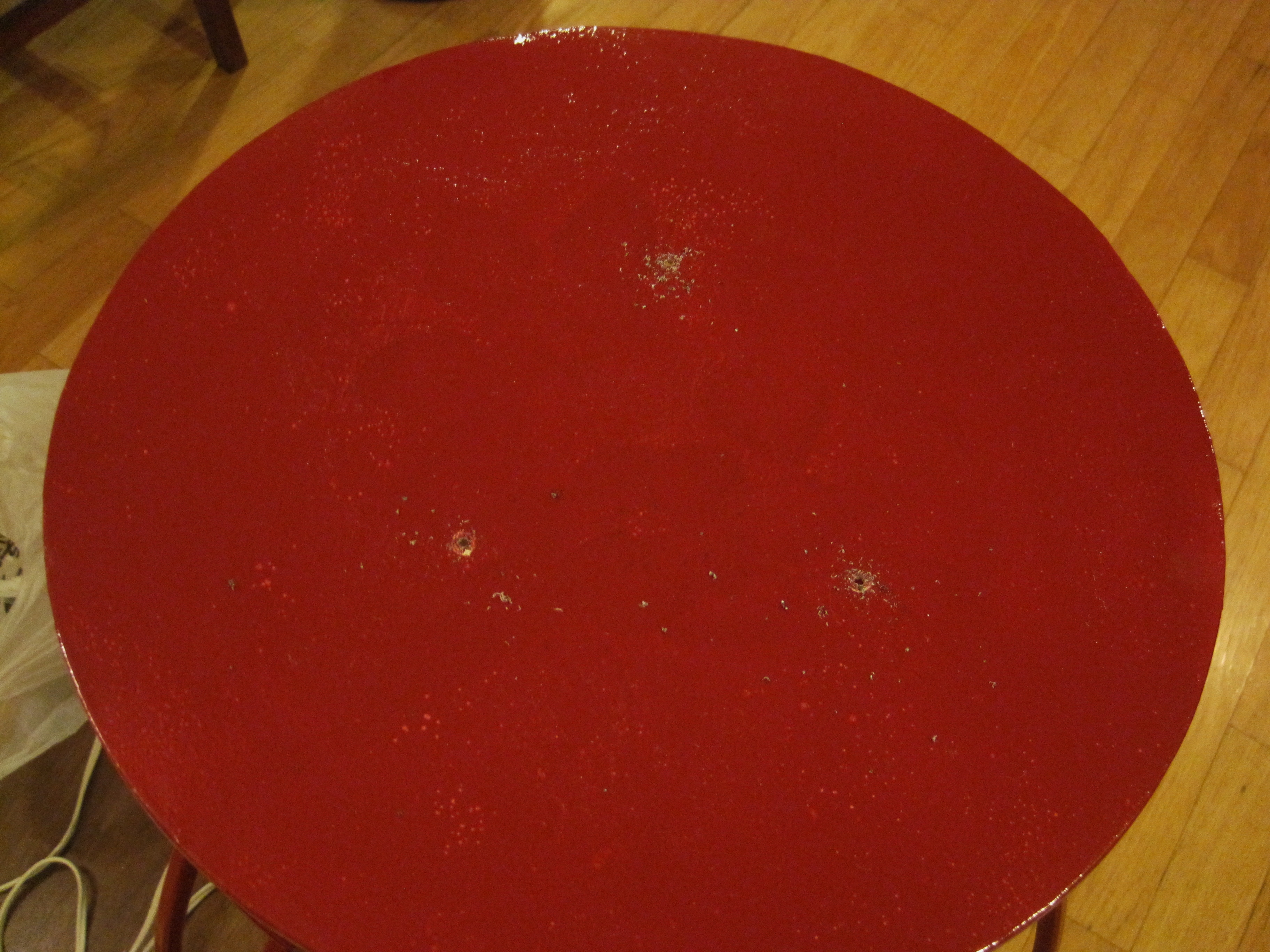 Then, I screwed the barnwood on from the bottom side so the screws wouldn't show on the top.
We ended up using this in the living room next to the book shelves and this is where the manger is for this holiday season.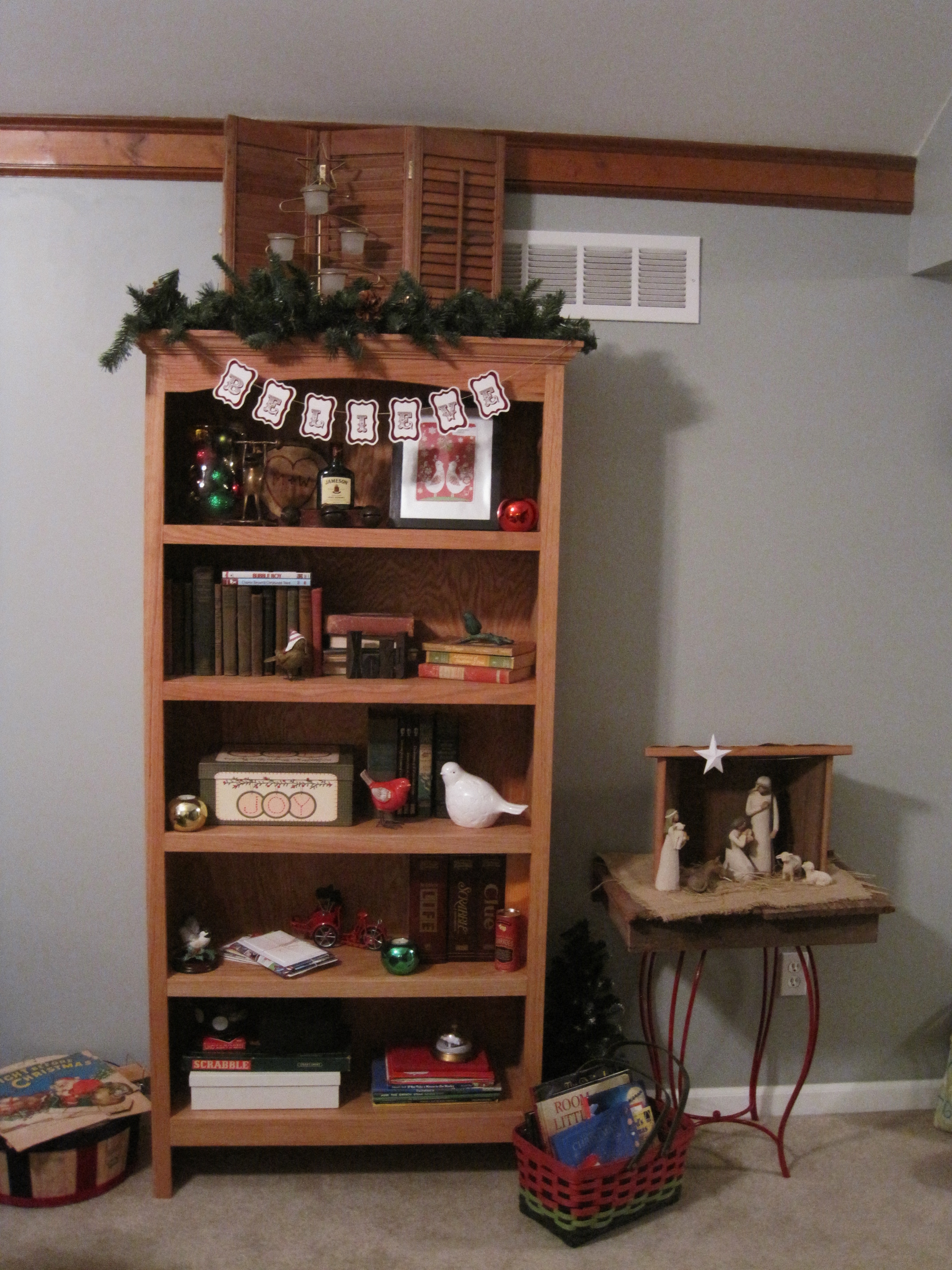 Merry Christmas from this DIY duo. Enjoy the time with family and friends!