I realized I forgot to tell you guys about a couple little projects I've done over the last couple of weeks, and since it's Friday and we have a busy, busy weekend ahead of us, I figured now was as good a time as any to share some small progress. After all, I'm feeling the pressure of the kitchen project now (as there's no way we'll be done by my birthday because we won't be able to get the countertops by then), and because I spent hours on the phone with our internet provider trying to figure out why we're not able to connect correctly. So, any little bits of happiness are needed and worth celebrating this afternoon.
1. One other little painting update I tackled while Wyatt was working on the air duct/range hood prep. (I already showed you my re-imagined wooden photo plaque with letters, here.)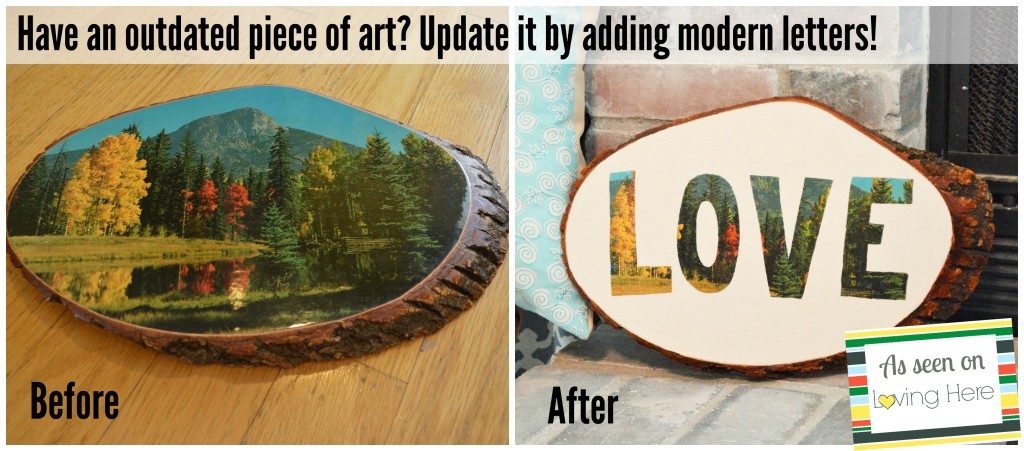 While I was doing that, I also grabbed this little candlestick holder that hadn't sold at the garage sale.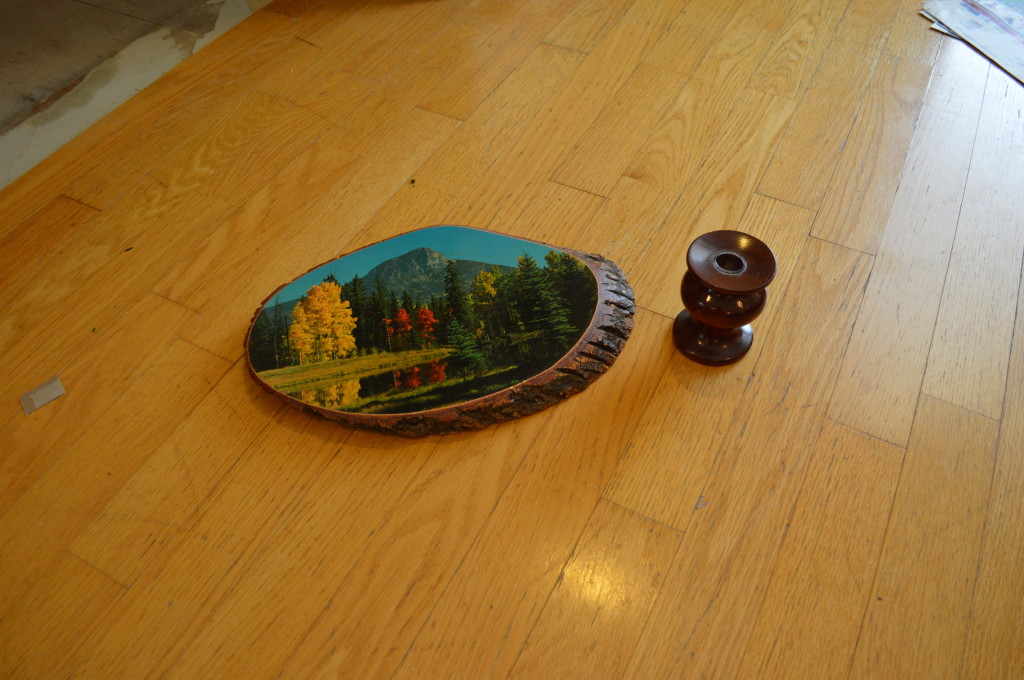 It's nothing all that special (other than it's handmade–my grandparents bought it as a souvenir when they were on vacation a long time ago) and it isn't part of set, so we figured the chances of it selling at a future garage sale were also pretty slim.
So, I snagged it from the donation pile to give it a few coats of white spray paint.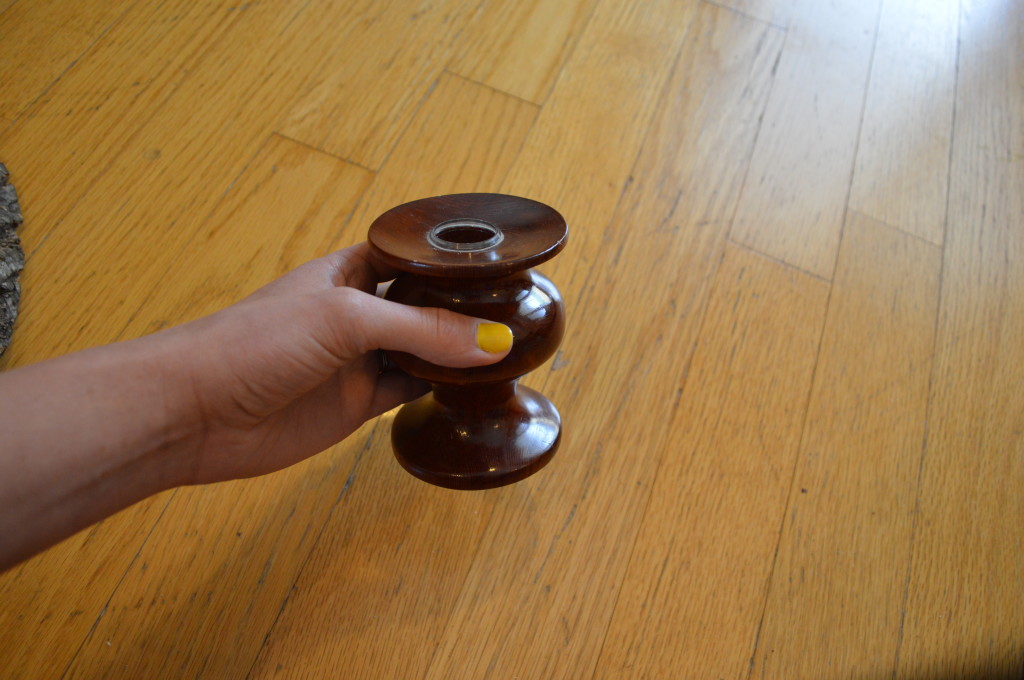 Because why not?
And now, I have a cool little piece. It's not as cool as the two-tone metal candle holders we made, but it was a free, totally fast and easy update.
And, to be honest, I'm not even using it as a candle holding right now, but rather as a pedestal for our love dove to sit on.
2. Also new to the mantle are these cute little brass apple and pear figures.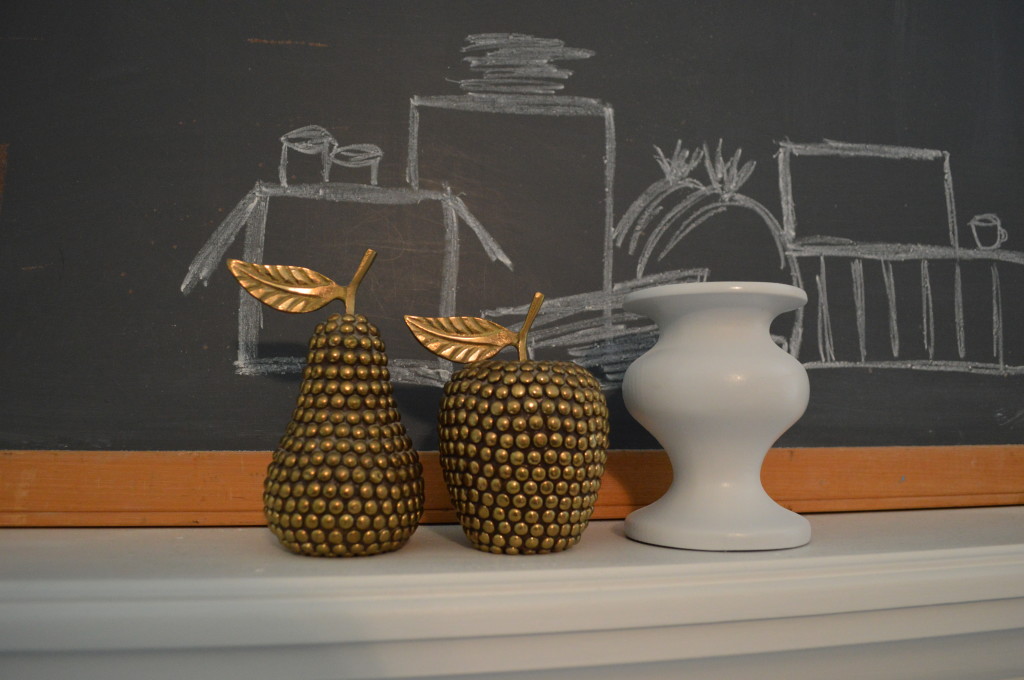 I grabbed them from a garage sale (got them both for a quarter from a neighbor of ours!) and brought them home.
I'll admit, I was thinking of our other apple and pear figures when these little guys caught my eye. I just thought they were really sweet.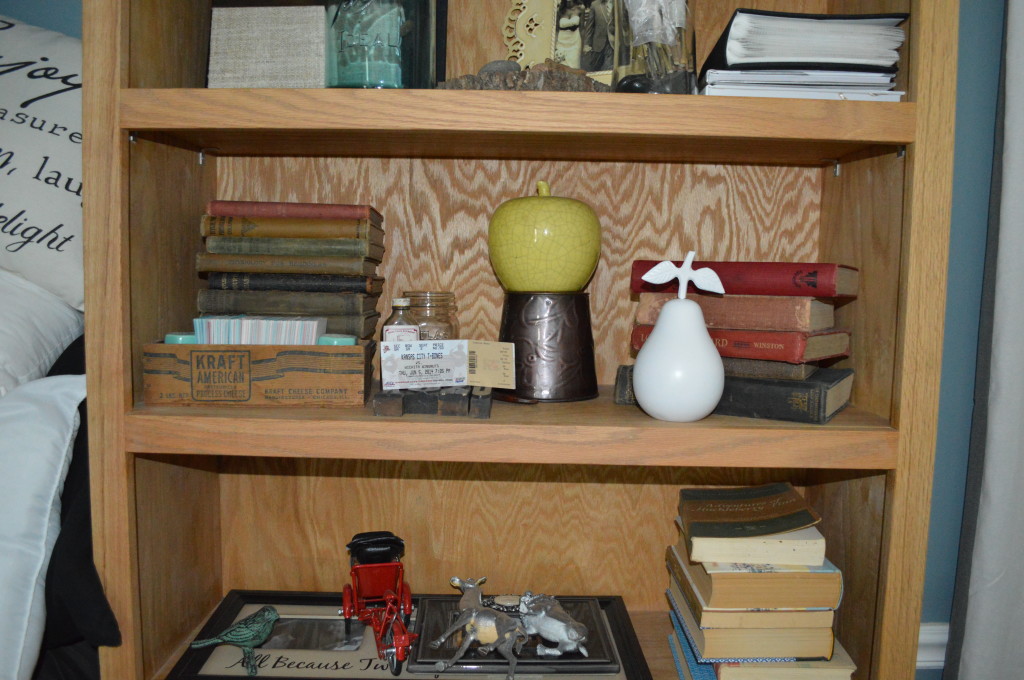 And yes, that bookshelf is in the bedroom, since our entire house is disrupted from this kitchen project. Sheesh.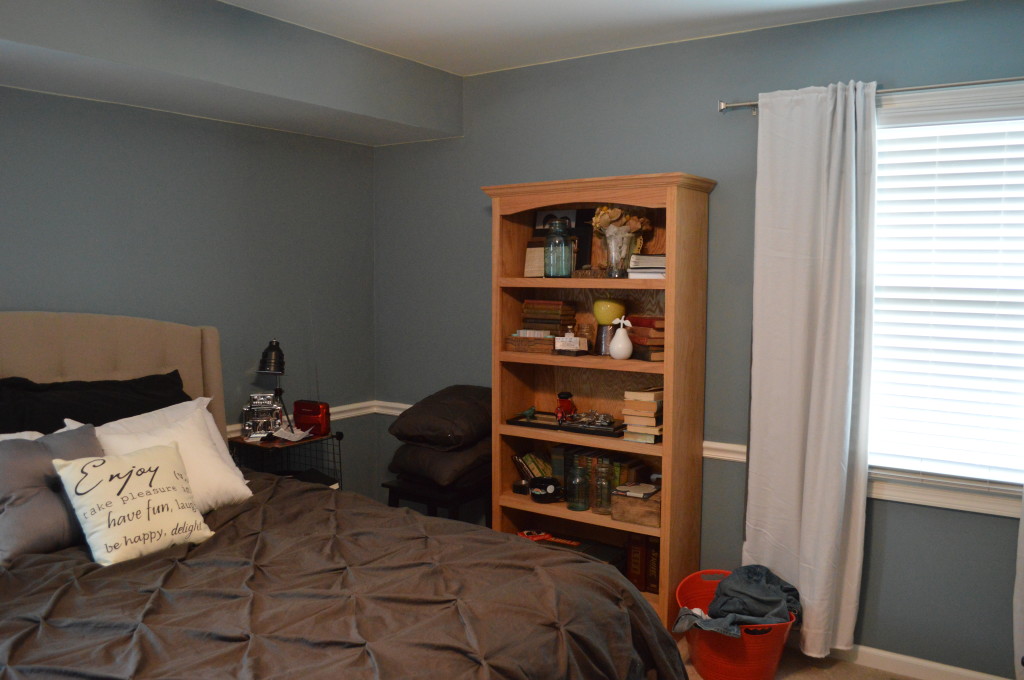 Of course, the new brass apple, and his cousin, the pear, were really dirty. Ick.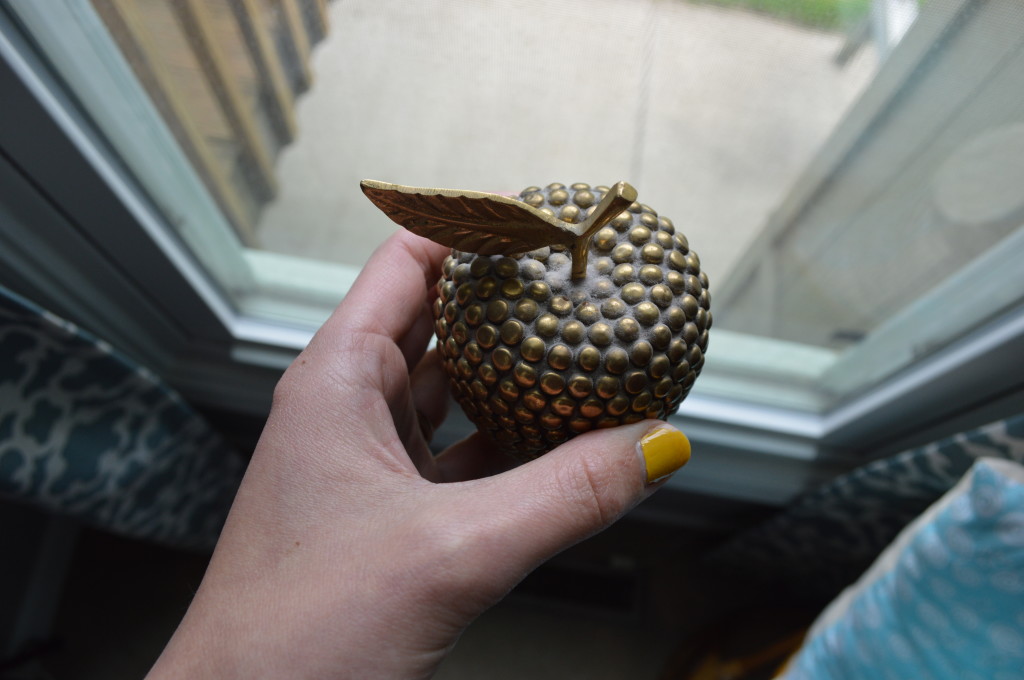 So, I rinsed them off with soap and water to get them all shiny and new again.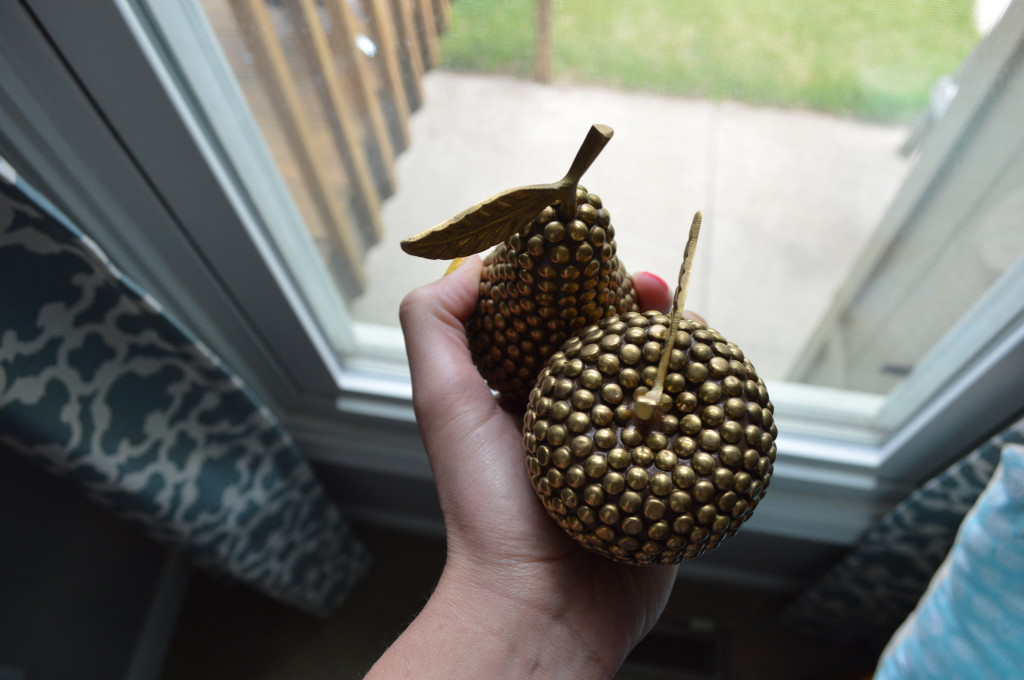 I might end up painting these guys (maybe a fun bright green and yellow?) but for now, I'm leaving them. I think they are cute and classy as is.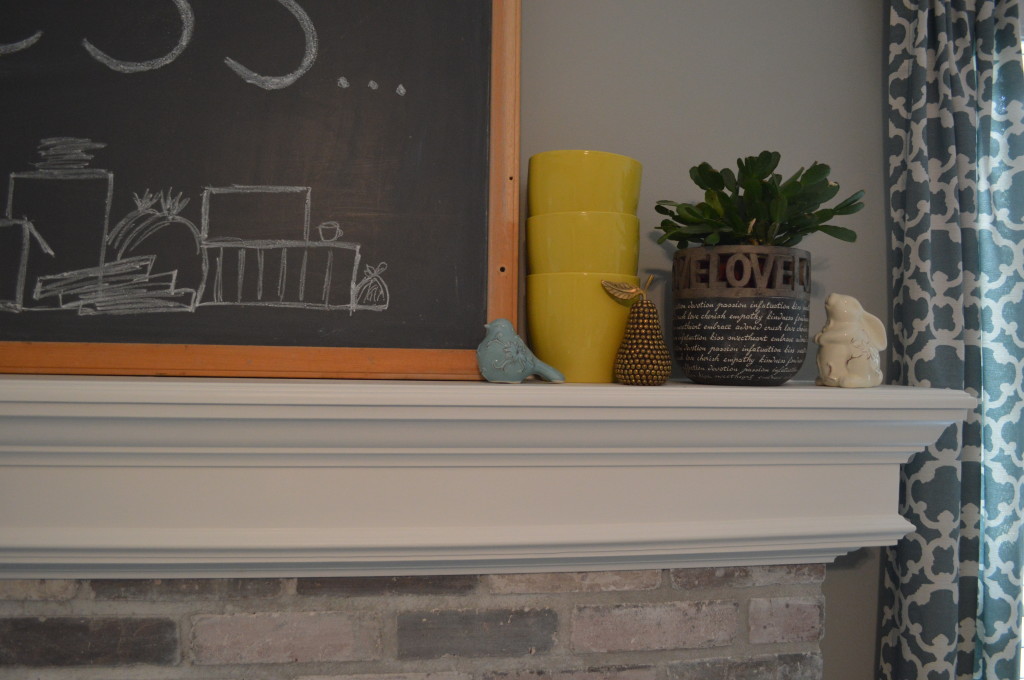 3. I also saved a wooden mug tree from the garage sale pile.
I recently added several new little pieces of jewelry to my collection to add some variety to my closet, which left me needing a bigger jewelry box.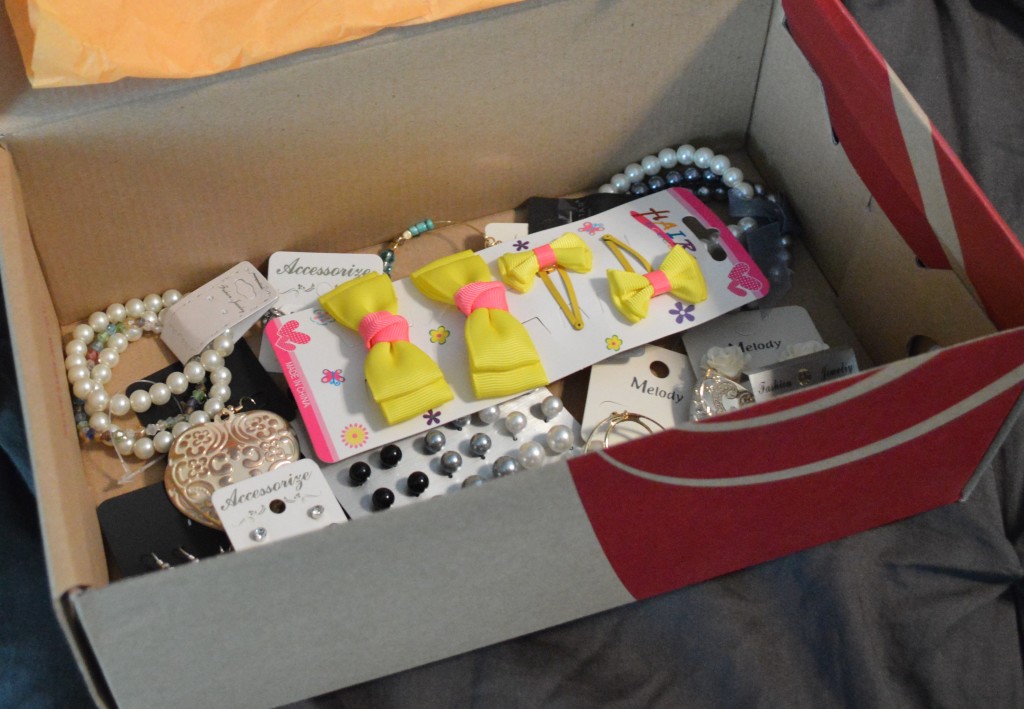 I already used this handy-dandy hanger thing to display necklaces, so I figured I might as well give the bracelets the same attention.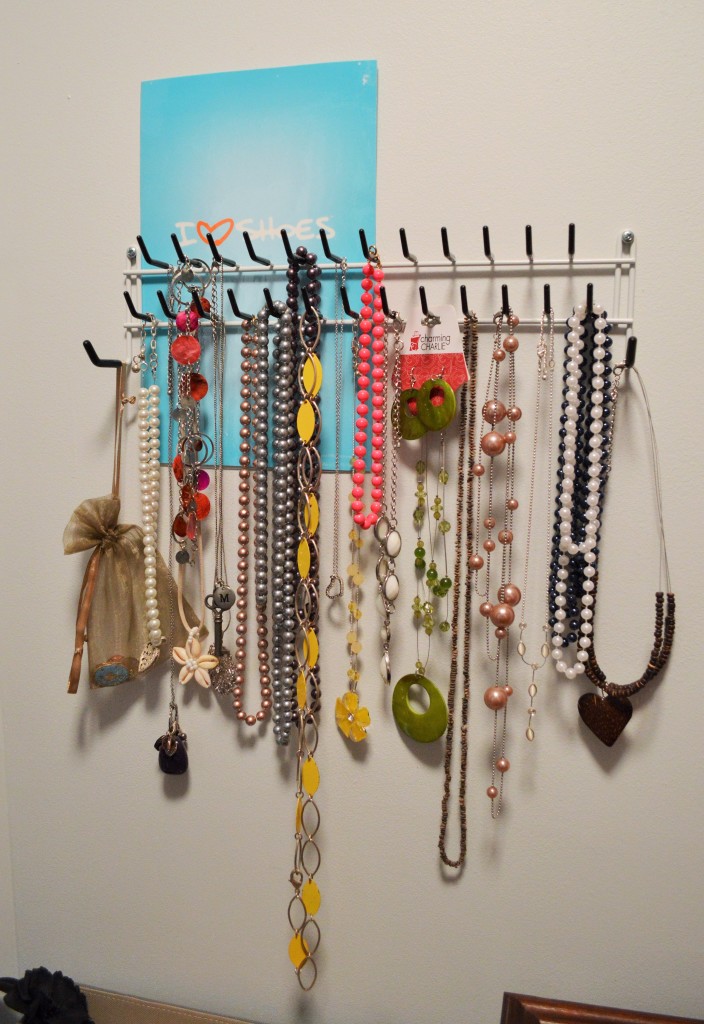 So I sorted through all my stuff and rearranged, reorganized, and even culled out a few older pieces, leaving me with a little accessories area that looks like this: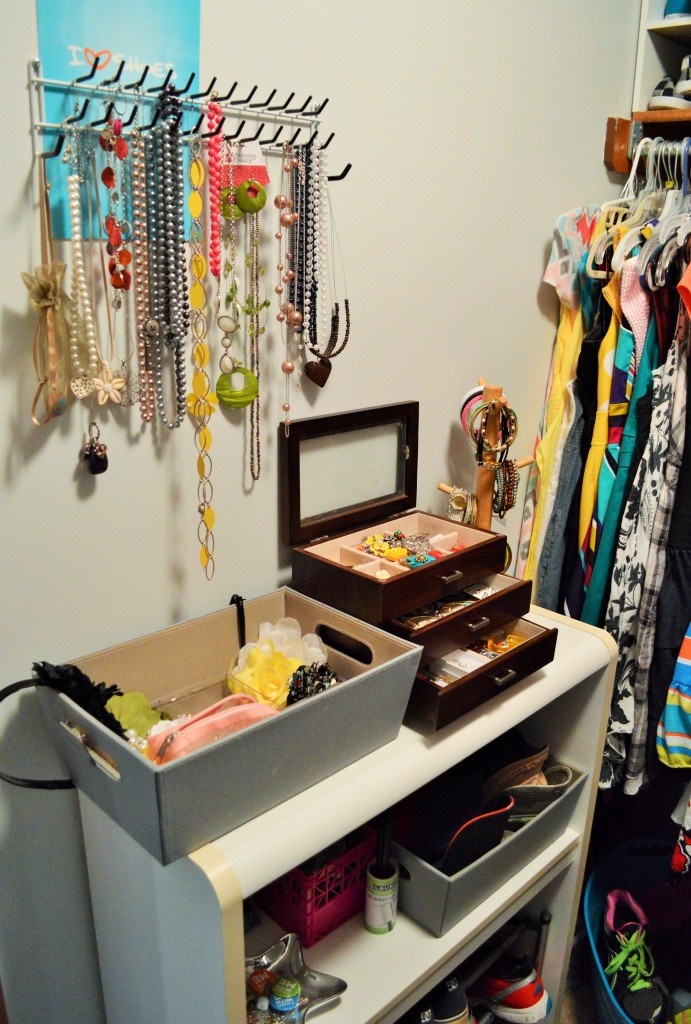 It's nice because I can see a lot more items at once, so hopefully, I'll wear them more.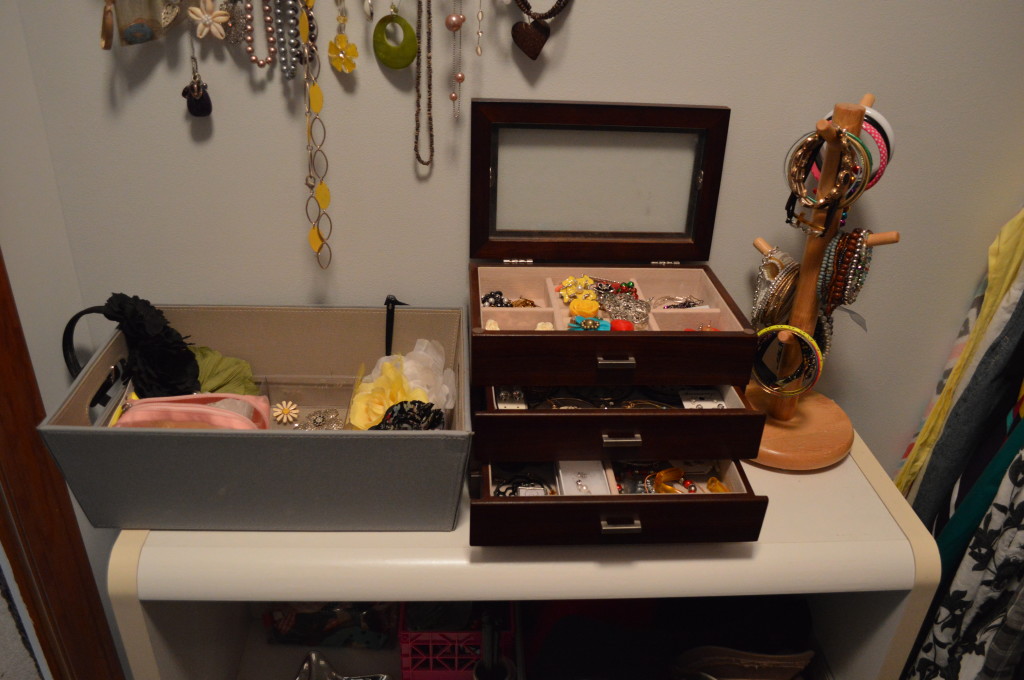 And, it can double as a little hat rack!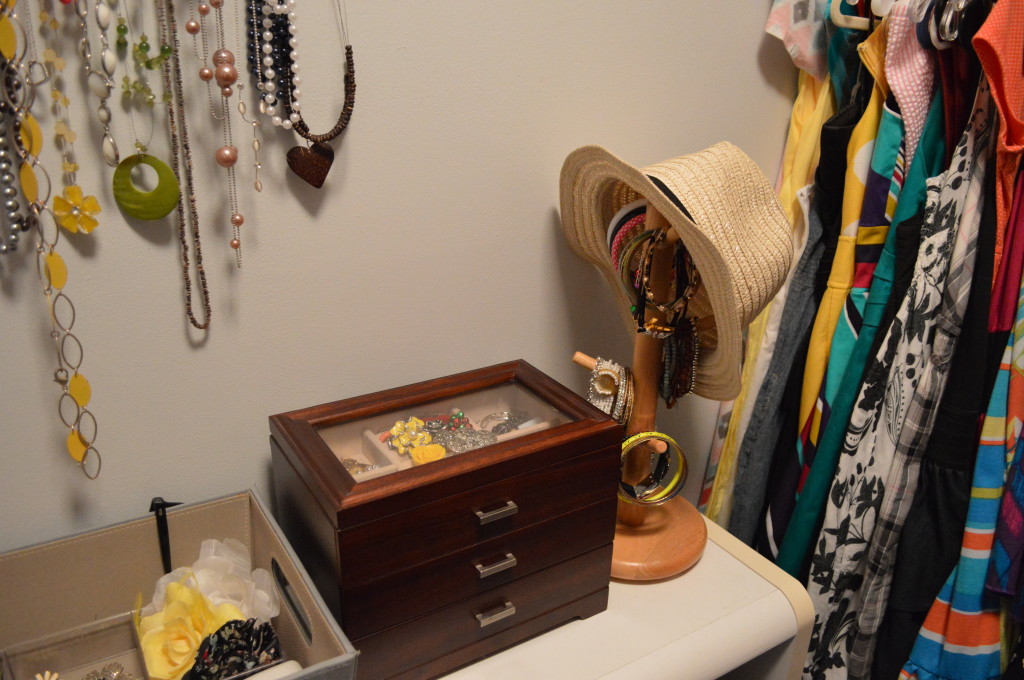 4. Several months ago, I shared about finding Wyatt's childhood teddy in his parents' basement and bringing him home to wash, here.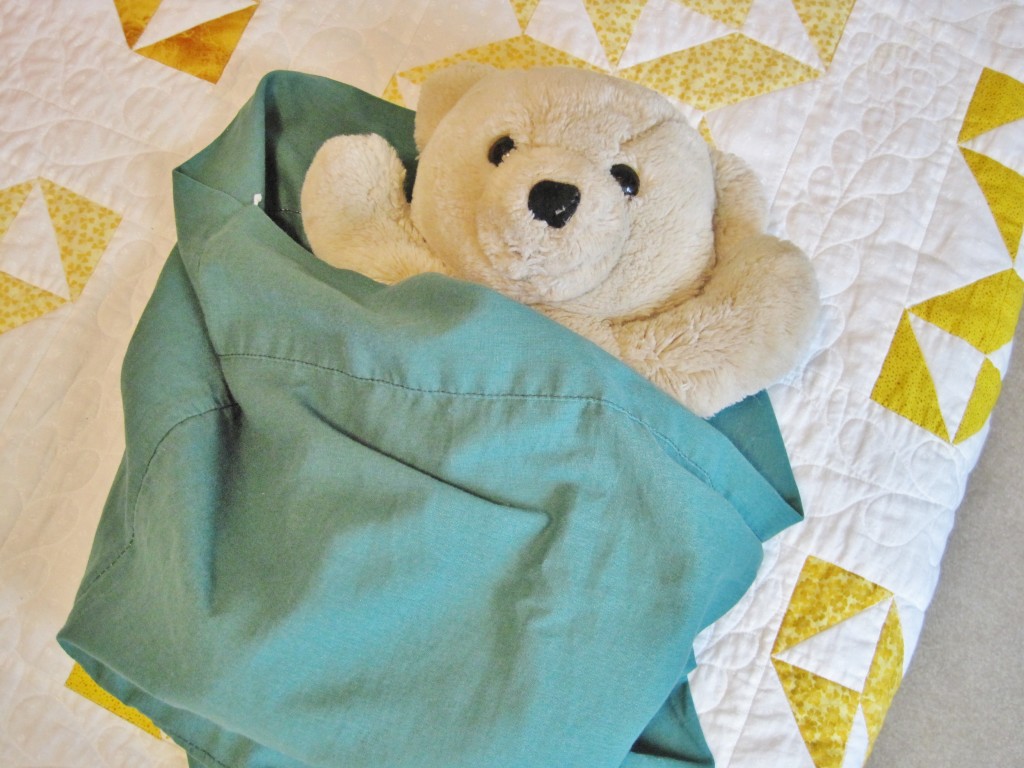 Shortly after, my mom sent my childhood teddy home with us, too. And though she sat untouched for a few weeks, I finally got her washed and dried and ready to be put away, using the same method I described in the post linked above.
Then, I had to iron her little outfit. It was wrinkled, and a smartly-dressed teddy in a denim skirt and vest should always look her best, right? Especially when she's about to meet the love of her little teddy life (Wyatt's teddy and my teddy are destined to be together forever, right?)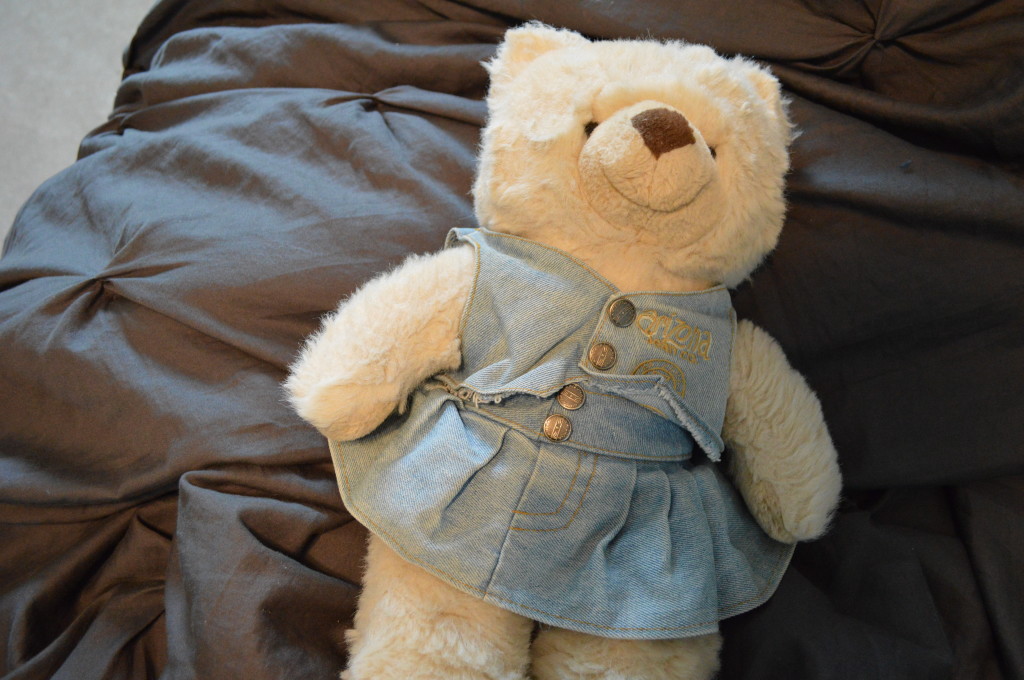 So I used my straightener to get her all fixed up. (It's the fastest, easiest way to iron a small area!)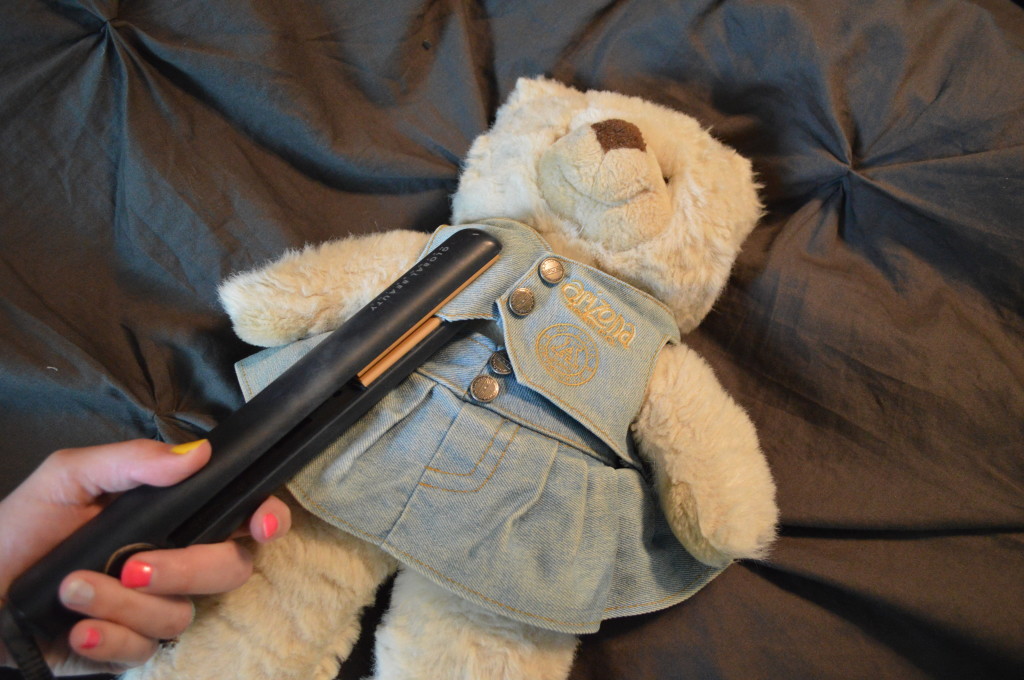 And then, the two of them lived happily ever after.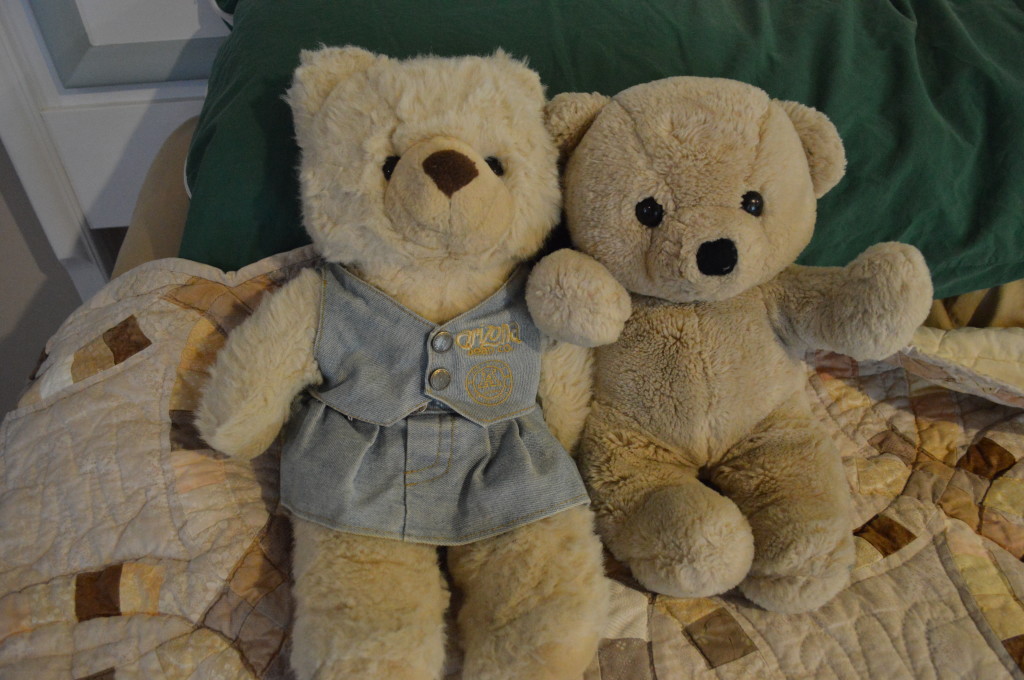 Ok, sorry for the teddy bear silliness. It's Friday and I've had a rough day. It's high time for some weekend R&R drywalling. How are you spending the weekend? I'd love to hear your plans!