I know we've been a little MIA, but we've been getting ready for Christmas in our little corner of the world over here. And…we've been sick. Why are we always sick? Will and I are still struggling to get well before we get into the biggest of the celebrations, but we're hopeful we'll feel better by then.
Still, we've managed to have a little fun getting ready for the holidays, too. And just for fun, I wanted to give a little tour of our house all cozied up for Christmas.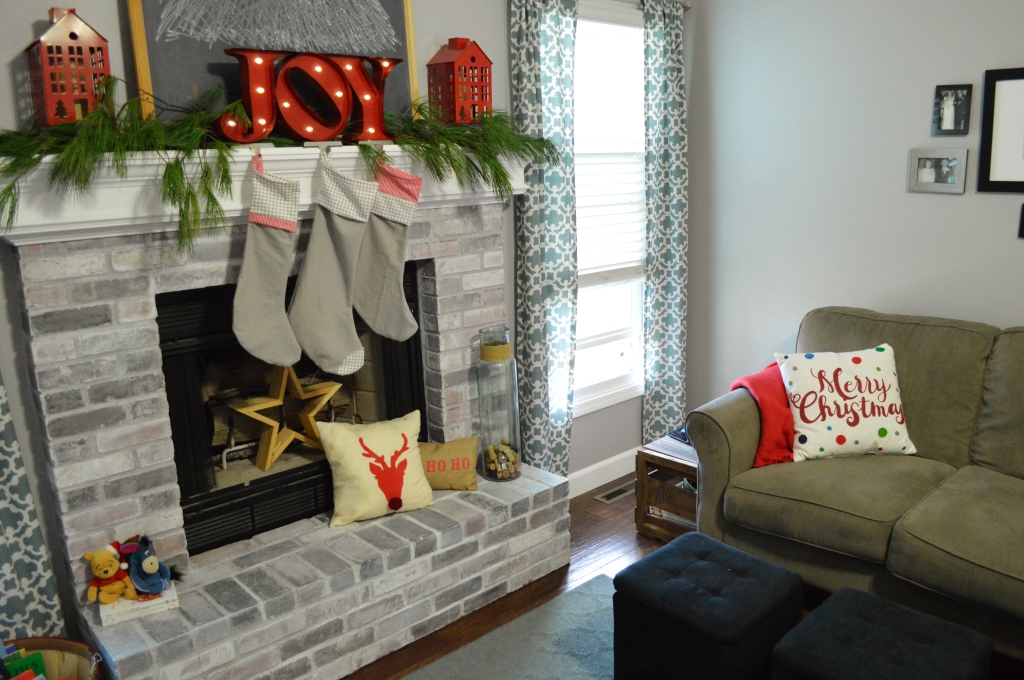 The kitchen is one of my favorite rooms in the house, and I switched out the decor a little bit.
You can read about our super cheap winter wall art, here.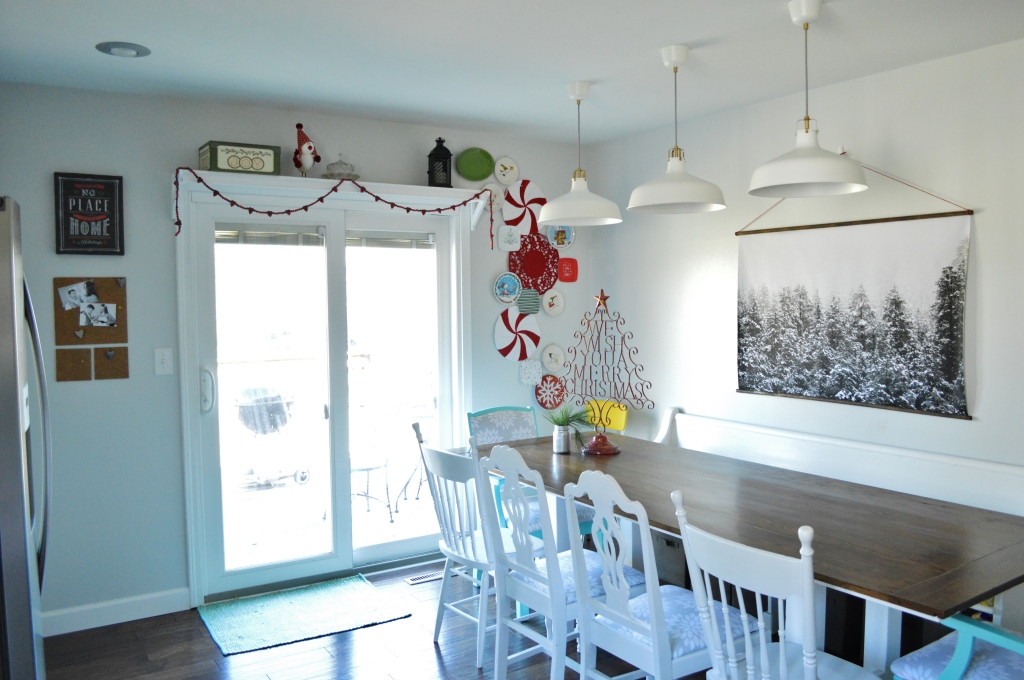 And several of you commented on the Christmas plates. They turned out okay even though I had to use a couple placemats as stand-ins since I didn't have enough.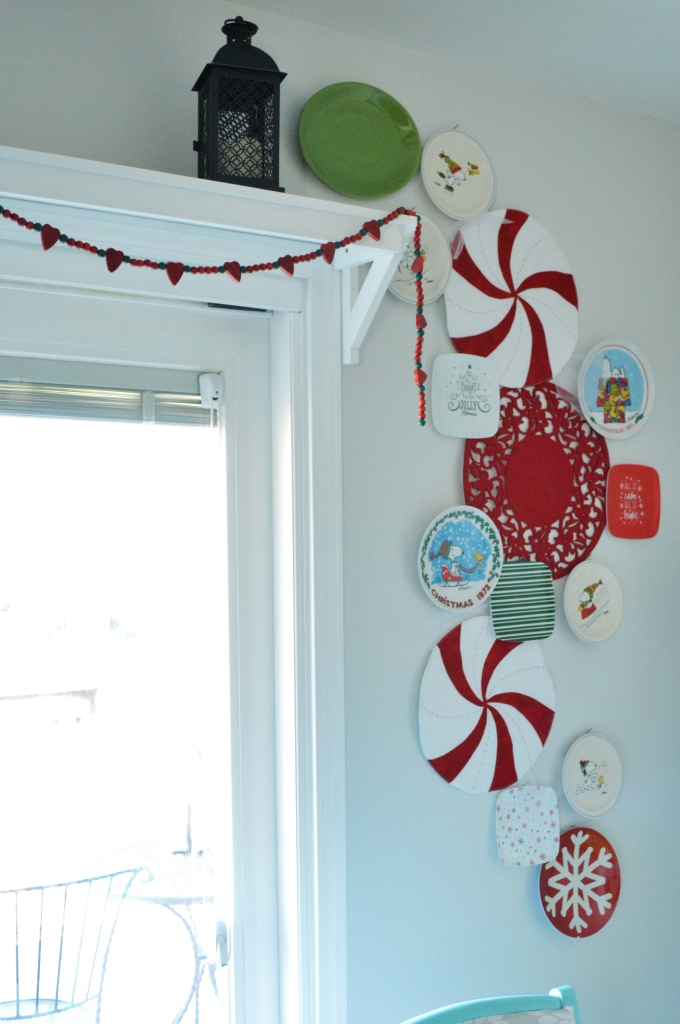 The hallway got a little greenery and a little special touches.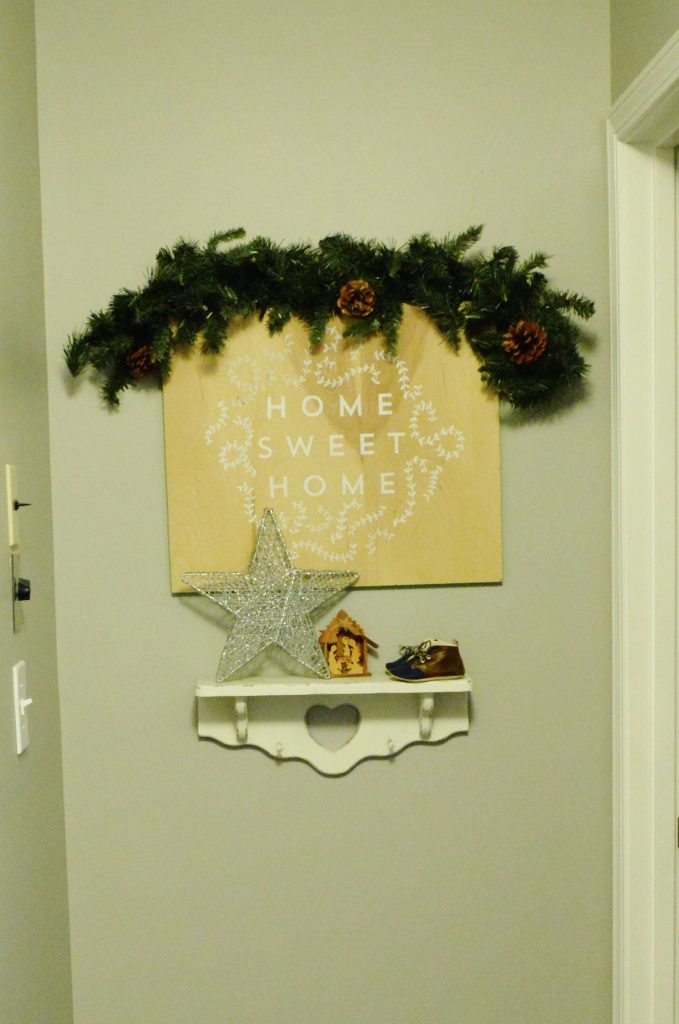 I even decorated the bathroom a little bit.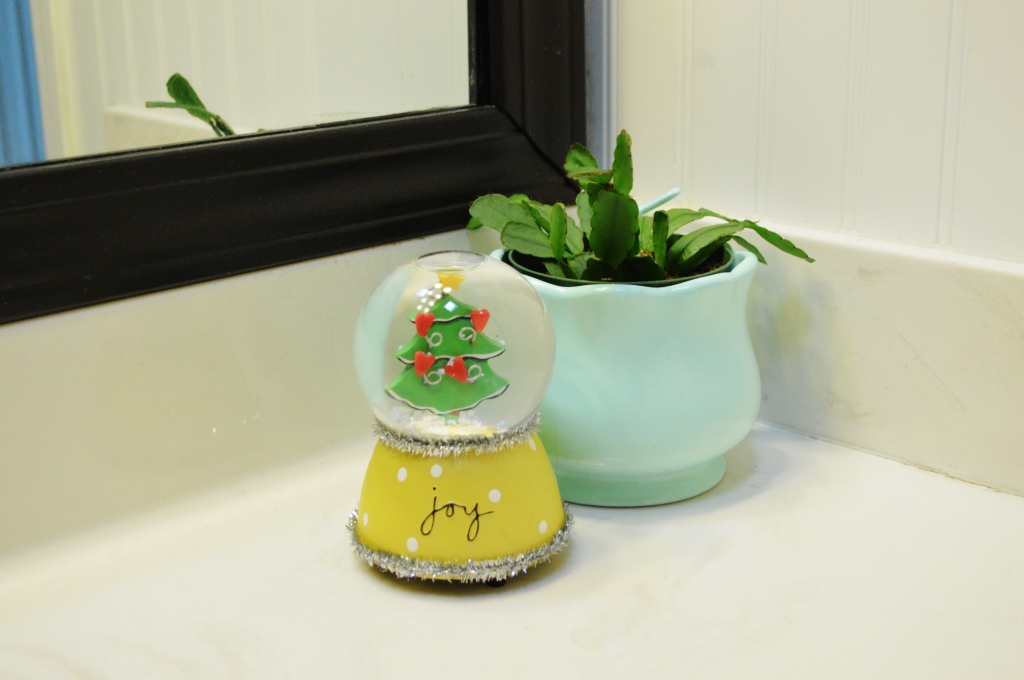 The living room is the best, though. It's all cozy.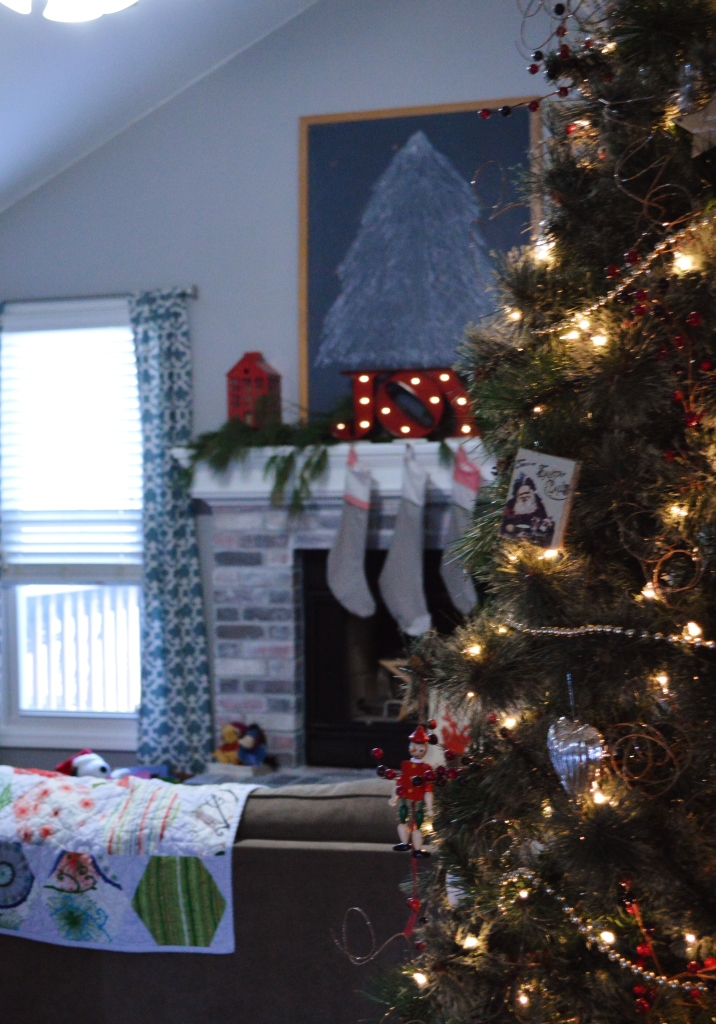 I always have some real greenery on the mantle because we have a fake tree and it's nice to have a touch of the real stuff.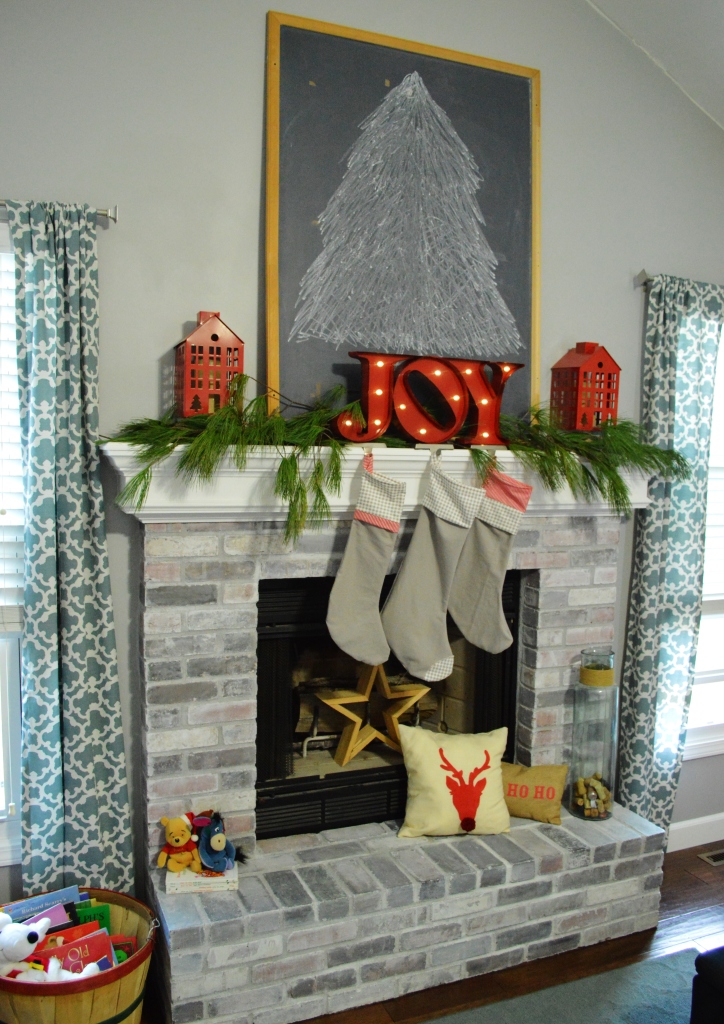 I made new stockings (again) and they are all ready to be filled tomorrow.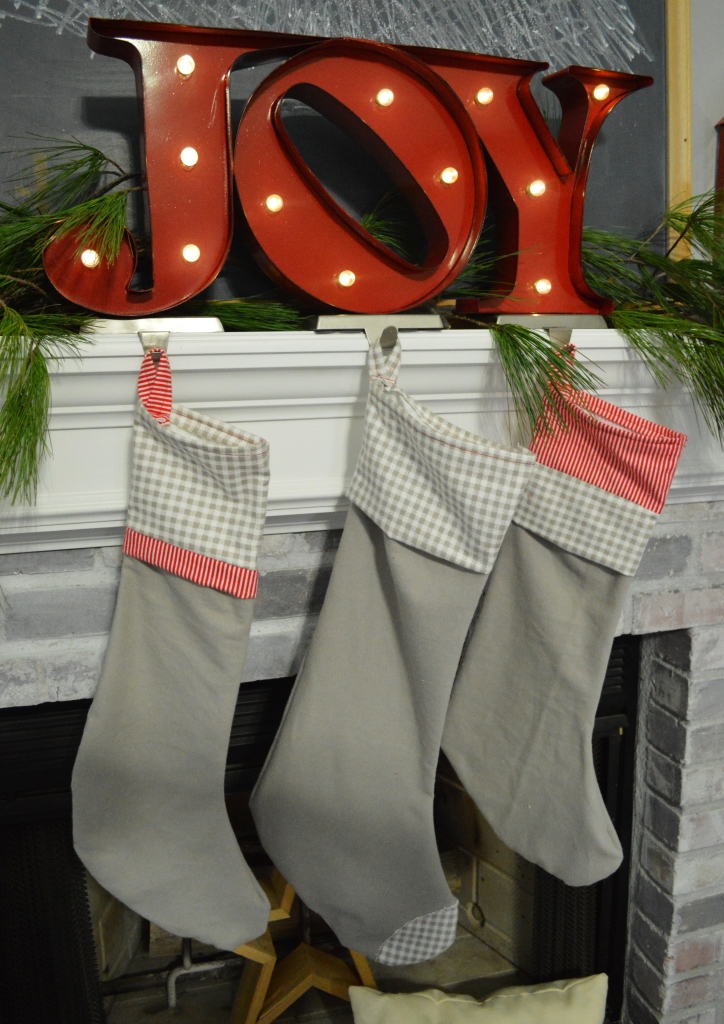 I've had a lot of fun reading Christmas books with Will this year.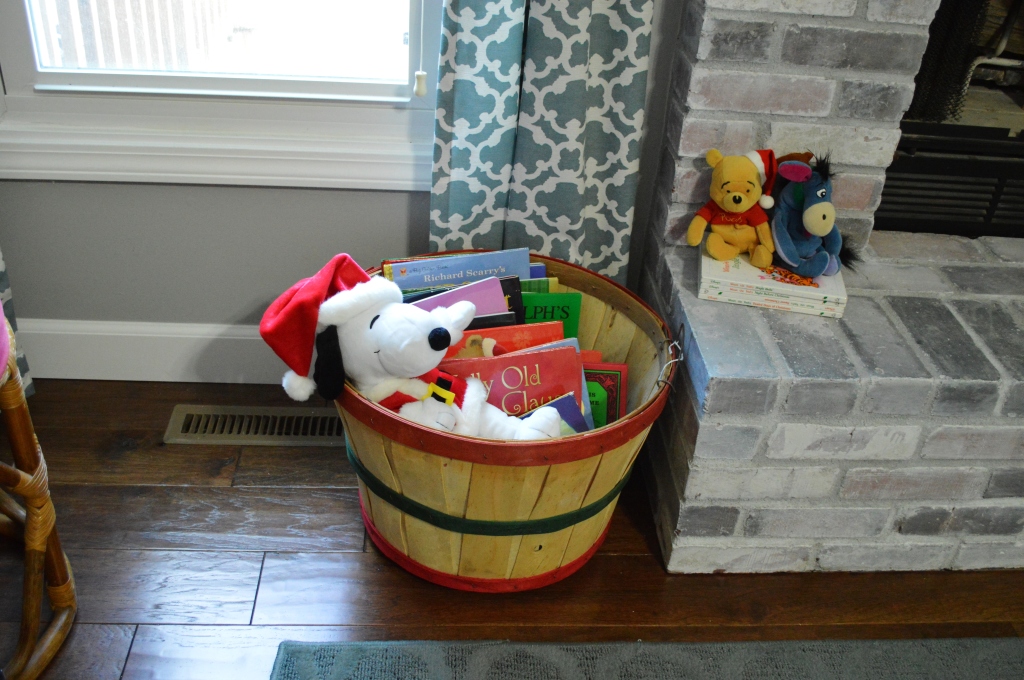 I also stashed Will's toys in a Christmas-y basket to help contain the clutter a little bit.
The tree is really fun with our little North Pole crates and our red reindeer.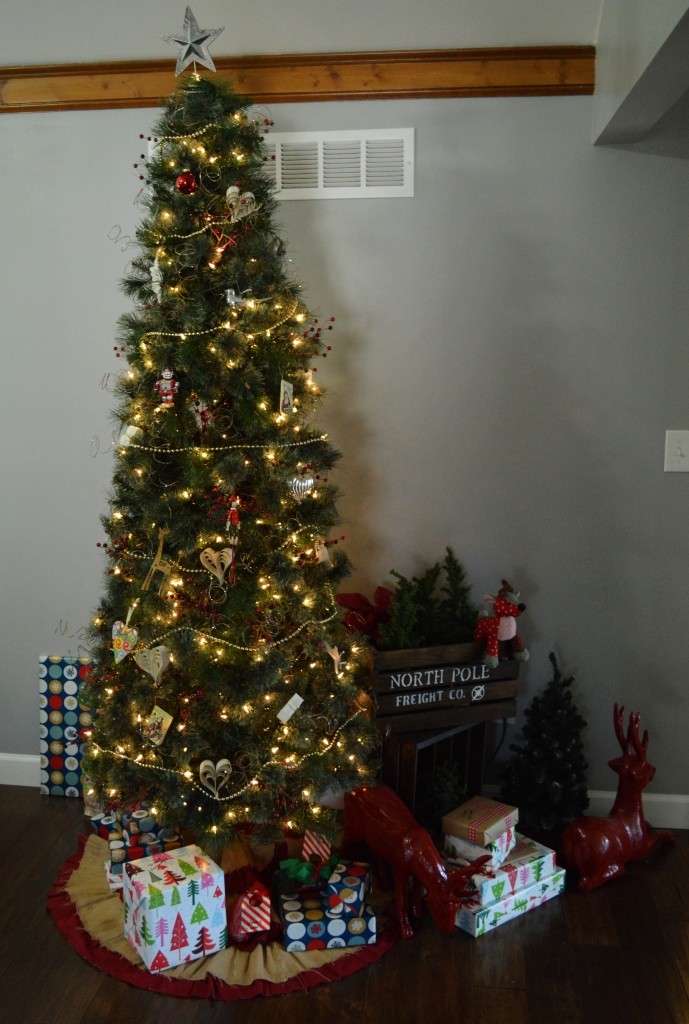 We even have a bunch of presents wrapped! (This time last year, we had none ready to go!)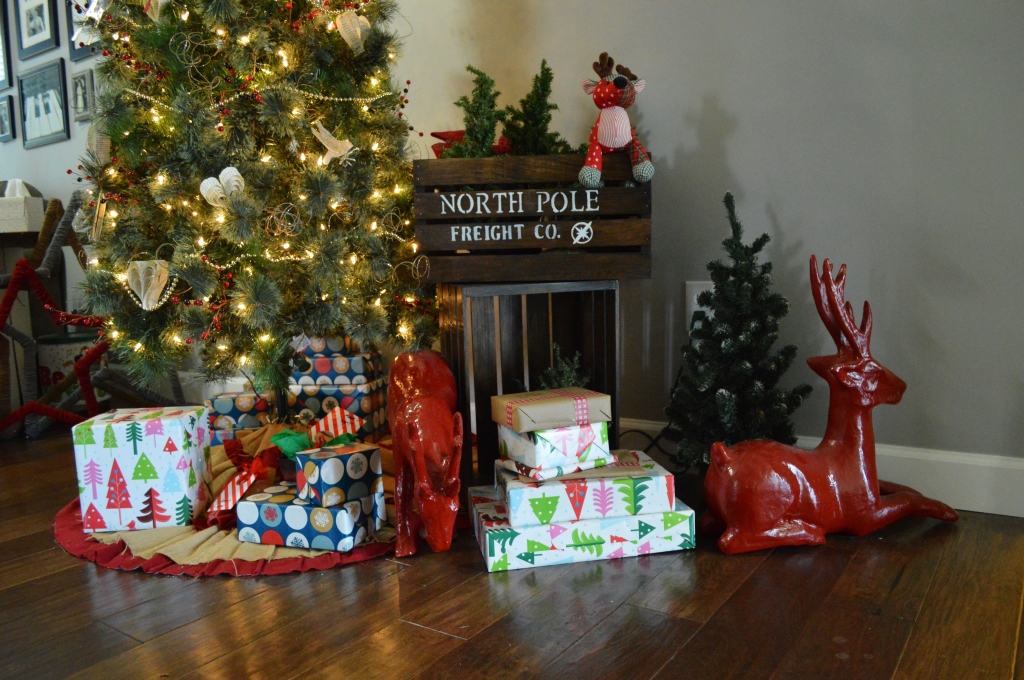 The bookshelves got a little festive touches, too.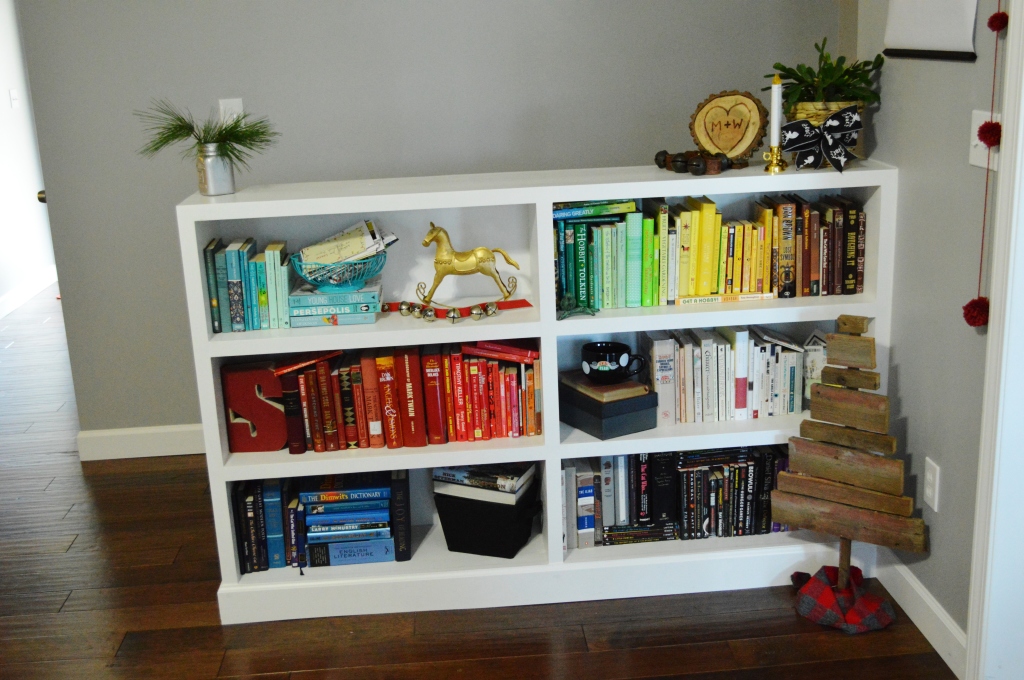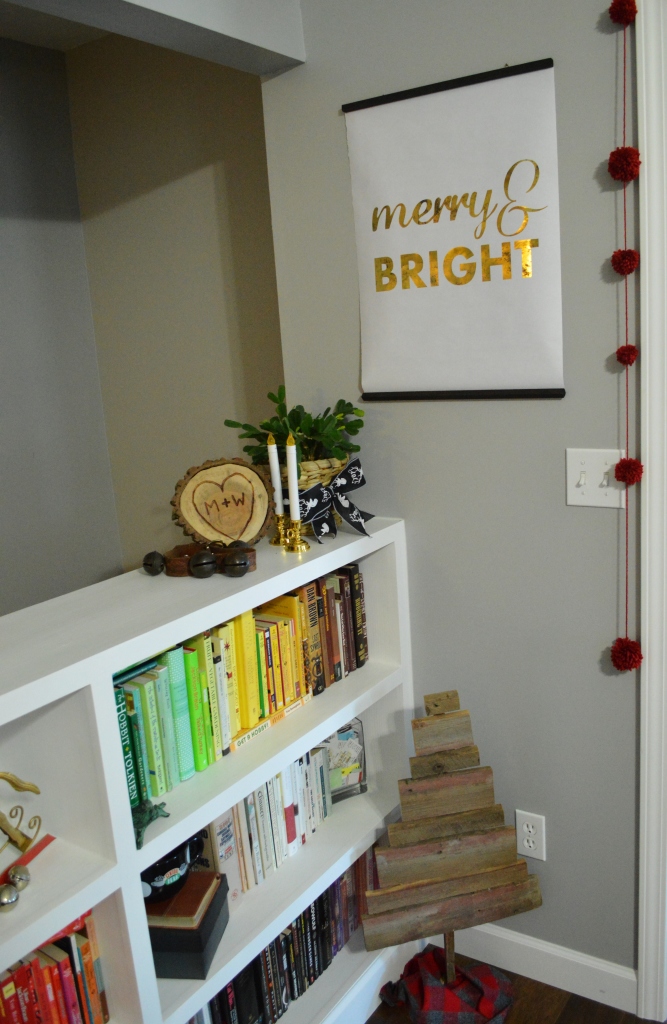 How are you going to celebrate Christmas? We'll try to stop in and share some more photos over the next couple weeks, but we're also hoping to soak up as much family time as we can!