Tonight's post is late (there's a lot going on around here and I'm super swamped with work right now) but super exciting. Why? Because our countertops are ordered!
Yup, we've now officially paid for our counters, Wyatt has gone to approve the slabs they're using, and the guy has been here to take official measurements.
Wyatt wasn't here when the guy came to measure and create the final order, so I had to handle it all on my own. I made myself some reminders so I wouldn't mess up.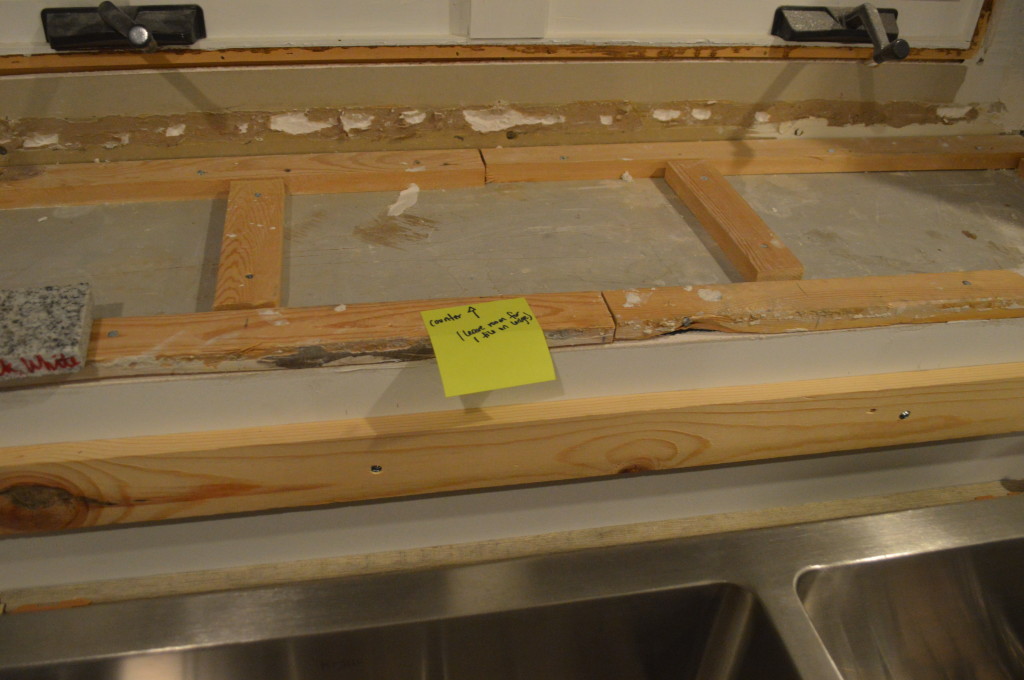 Hopefully.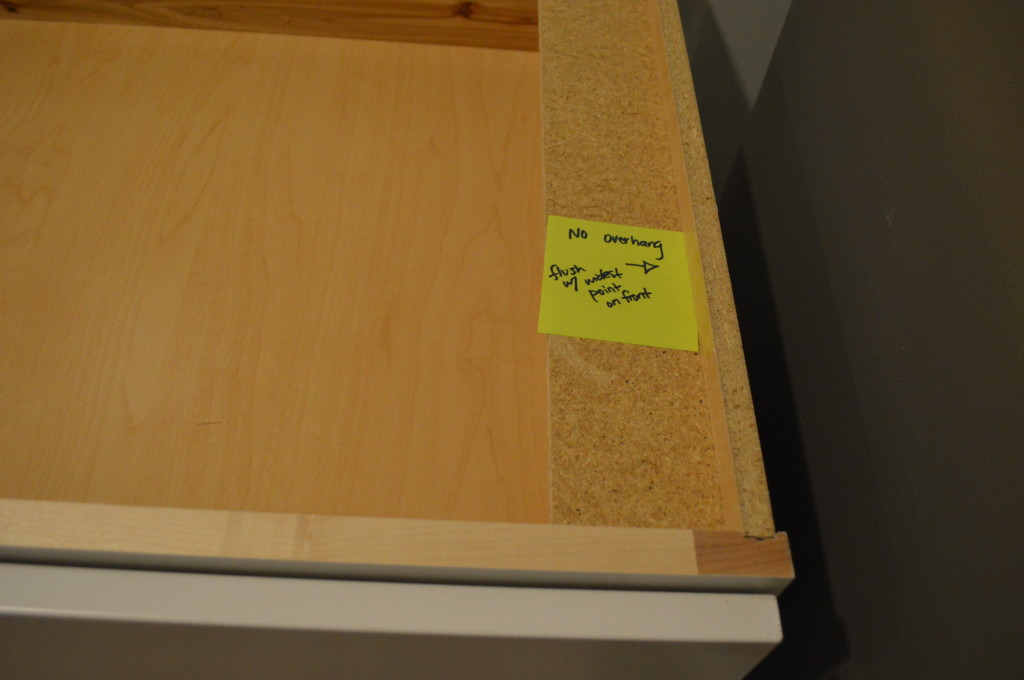 And in exactly one week, we'll no longer have cabinets that look like this…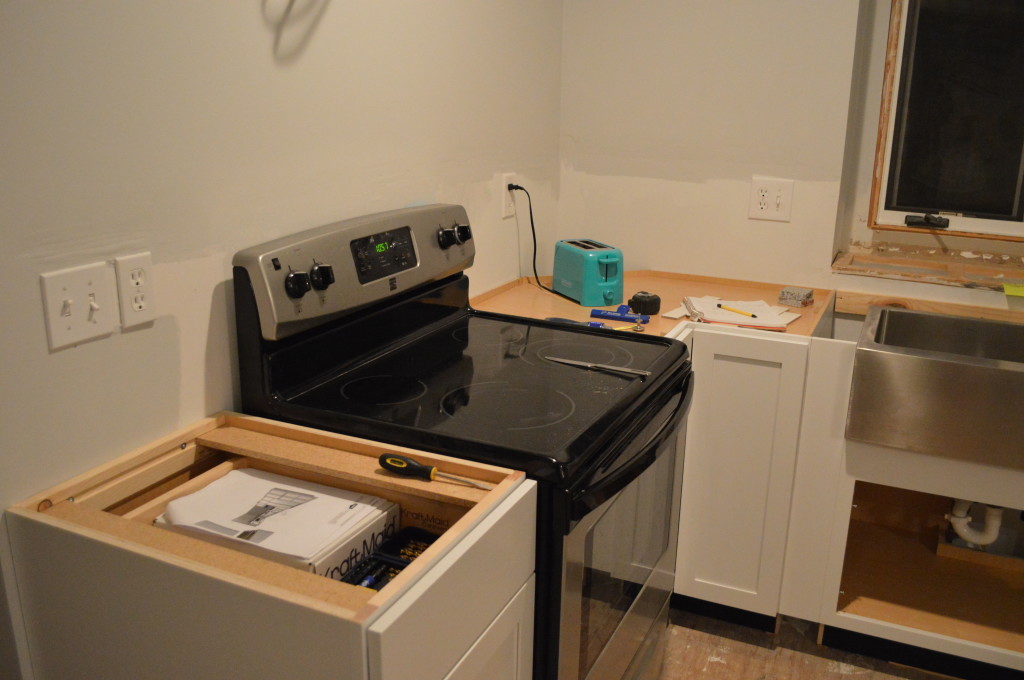 (Yes, we're still living on them…as in, yes the toaster is sitting on the top of the cabinet. I understand it's not that ideal.)
For those of you who are wondering, we went with granite. Basically because it seemed like the logical choice. We like the idea of quartz but it was so expensive. We considered solid surface (we knew we didn't want laminate) but those were not much less expensive than the nature stone so we just went for it.
It was a little bit of a splurge, but only compared to the laminate, which we knew we didn't want, so it was really the best, and basically our only option.
To give you some back info, we went with granite from Home Depot for our counters. (After going with Lowe's for our cabinets.) The choices were similar at both places, but we saw a few key differences between them.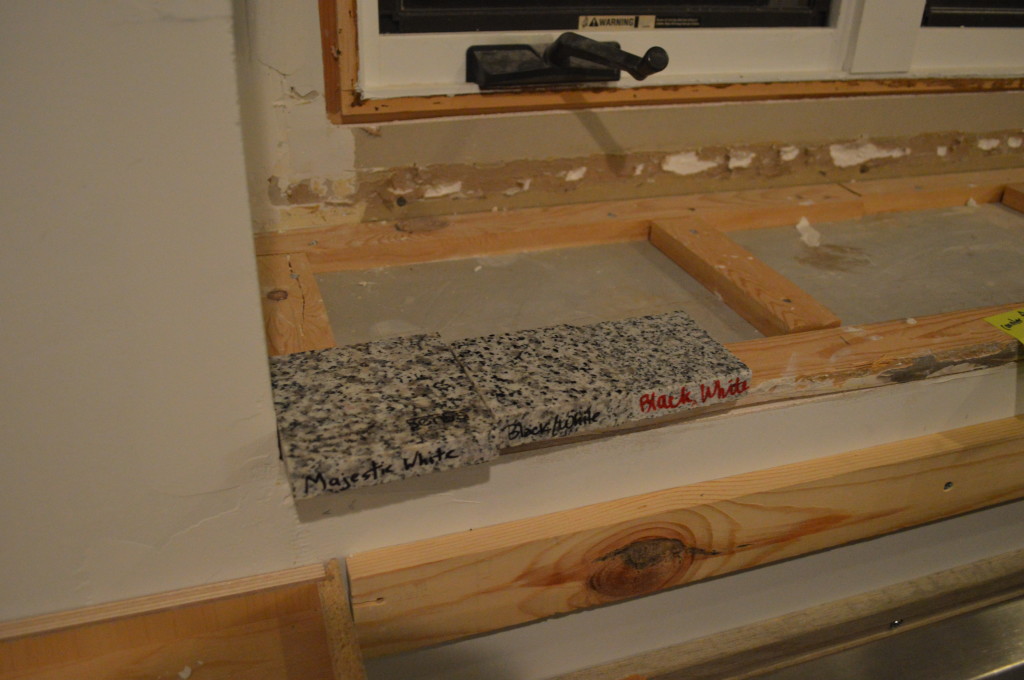 To compare, here's the three we were deciding between. The Lowe's sample is on the left. It seemed to have a bit more brown flecks in it. The two on the right are from Home Depot and basically looked the same except for the size of the flecks.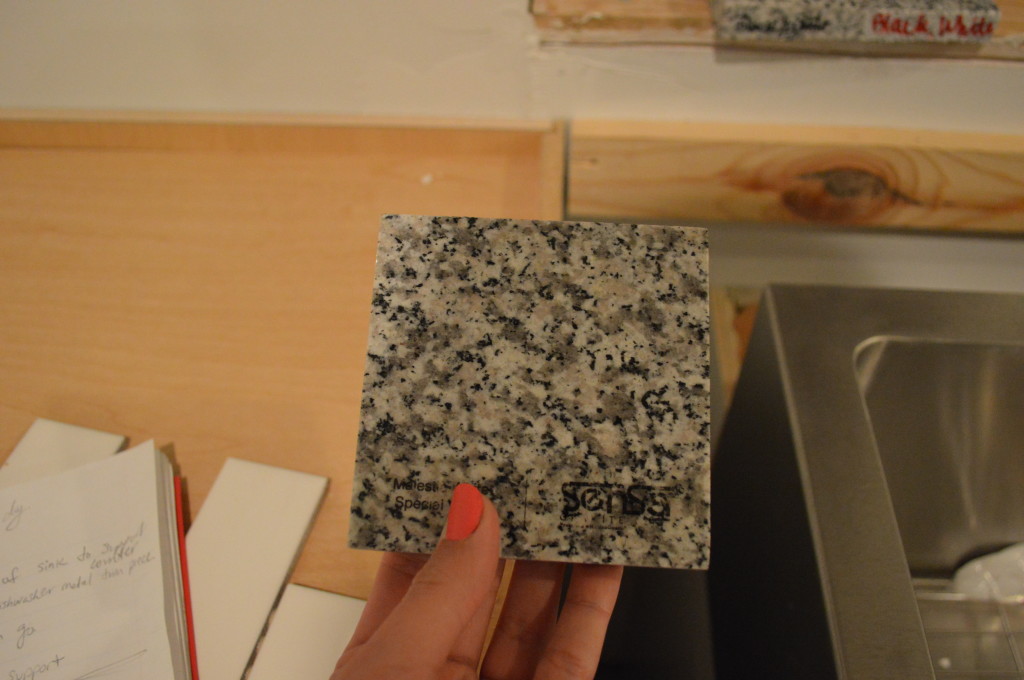 We ended up choosing the one of the far right, with the grayest tone and the smallest flecks, and we're super excited to get them installed next week.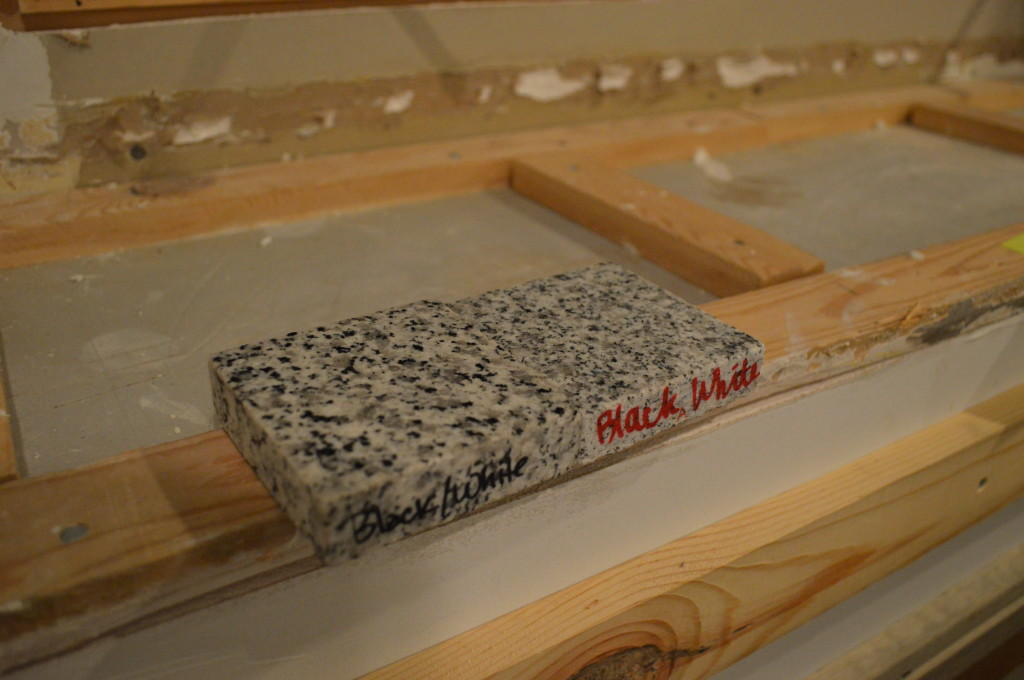 In the meantime, we have a bunch of things to do, and not a lot of time to do them. Which is why I'm writing today's blog post (after missing yesterday's post) at 11:30 on a Friday night. It's a crazy world over here in Loving Here land, folks.
Tell me how you spent your Friday night? Was it working on a laptop, fighting a bad wi-fi connection and trying to write thousands of words for one client and social media posts for two other clients? Or was that just me?