Sorry we've been a little MIA lately, it's been a busy few days with finishing up Christmas celebrations and ringing in the new year. So, this will be my attempt at recapping how we've spent the last few days and why we haven't had the time to share everything with you as it was happening. Also, sorry it's text heavy, we'll be back with more photos in the next post, I promise!
First of all, Christmas was great! We were able to see so many of our friends and family. We were blessed with good weather and good food, as well as wonderful presents from and for our loved ones. It was great to enjoy those around us as we celebrate such a joyous, miraculous holiday.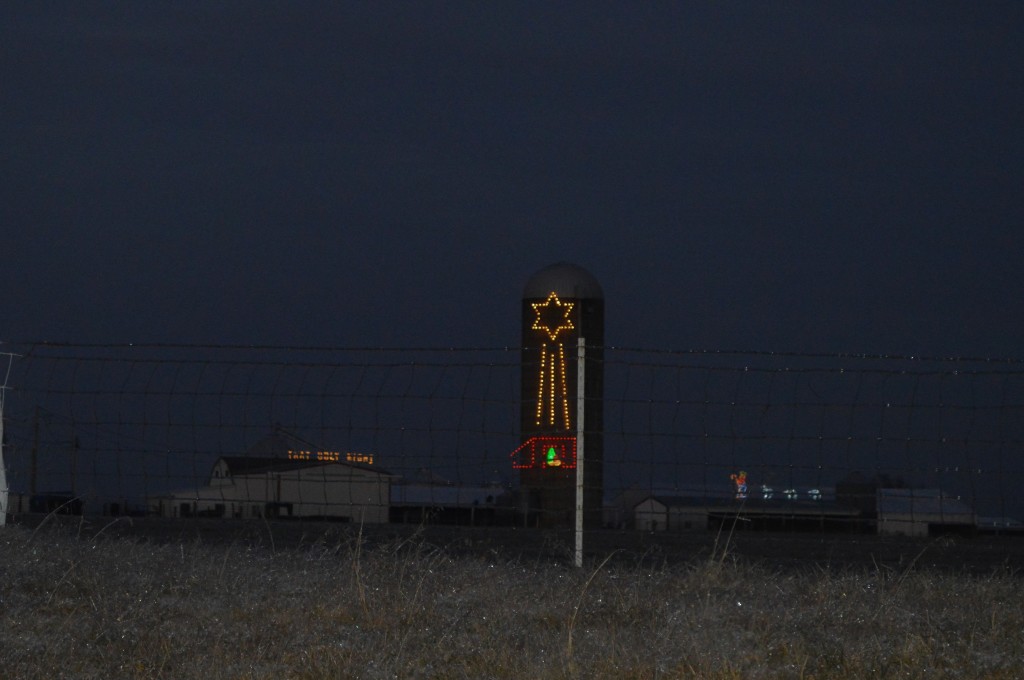 On the other hand, Christmas is a fun time to see family and friends and celebrate together, but it's also hectic when families live close enough together to make traveling there possible, but far enough away that going everywhere in one day isn't always ideal. We went to six different Christmas events and then spent a couple days in Branson.
Of course, we want to go everywhere and visit everyone, but it's just so hard to fit it all into one 2-day period. Thankfully, my grandparents have their celebration on Christmas eve. But that still leaves us with three Christmases to go to in one day, and about 4-5 hours of driving time in between all those stops. (Can you tell we look tired but happy in this pic?)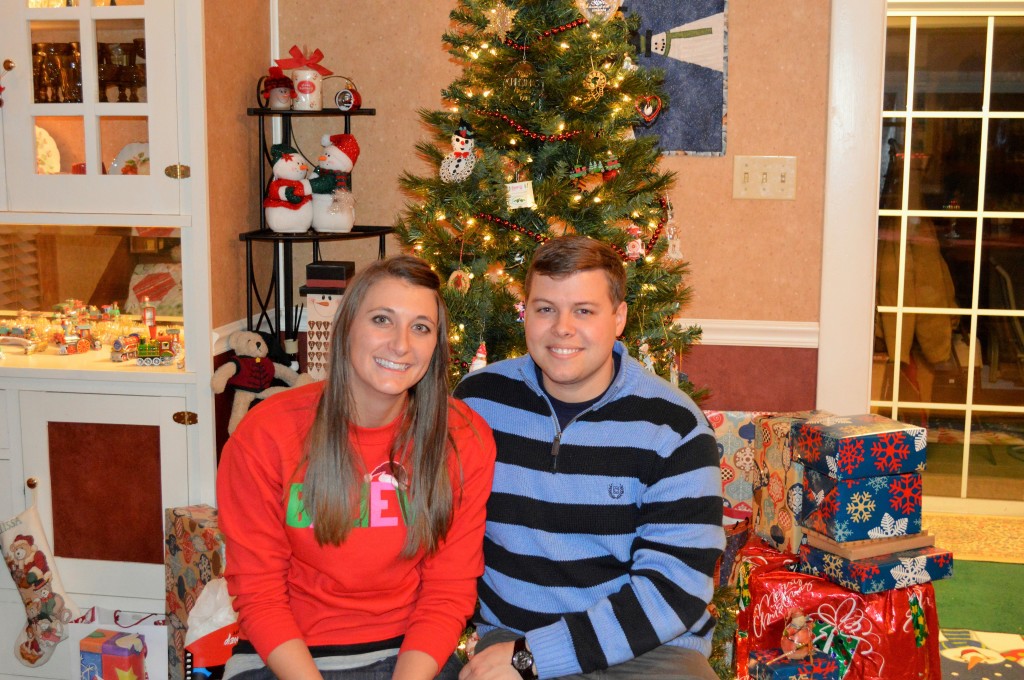 So, Wyatt and I feel so torn and hate having to rush off to see every group of people. It makes me wish our house was big enough that everyone could just come here and celebrate with us, both sides of the family all squished together into one big, happy party. But I know that's not ideal for everyone either, so we're really just going to work on creating a better, lighter schedule next year so we can relax and enjoy the day a little bit more. We're hoping we can either combine or reschedule a couple events in order to better work with our time.
All that being said, the time in the car is worth the time with our families. The only real negative is feeling stressed and worried about getting everywhere on time instead of just enjoying the day. Still, it's great to know we have so many family members nearby who love us and want to see us for Christmas.
We were super-duper spoiled with gifts this year. Although we did do a good job of putting most everything away already so I don't have any piles of presents to show for it. I'm planning to walk around and take some photos of everything soon though so we'll do a post just about that.
In terms of the weather,  I mentioned it was lovely, which was true! We had a snow and ice storm on the Saturday night before Christmas, which means the roads were all clear but there were still lots of icy sparkles on the trees and ground for a semi-white holiday. It was lovely.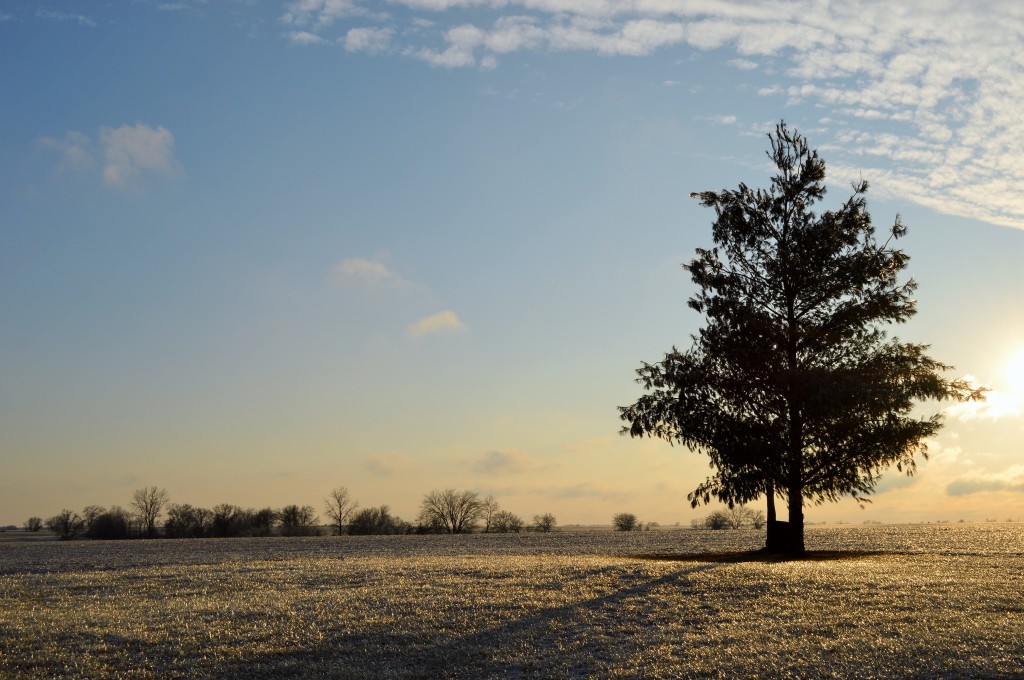 Then, in Branson, the weather was warm enough to make shopping and Silver Dollar City really fun, without tons and tons of layers and big, heavy coats. Really, it was the best weather I could have hoped for. Warm enough to drink hot chocolate but not cold enough to have to wear a giant coat—perfect!
We were also able to see lots of lovely Christmas lights, which is one of my favorite traditions.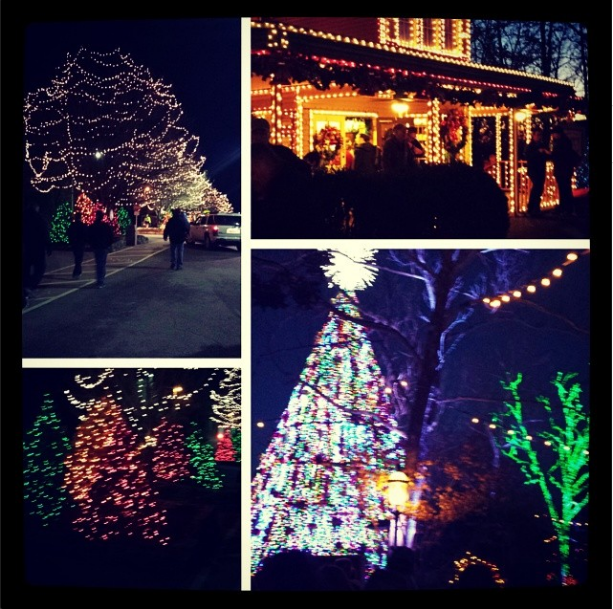 Tell us how your Christmas celebrations went. Did you drive over the river and through the woods to visit family? How does it work best in your family to manage your time around the holidays? What are some of your favorite traditions?