This year, one of my only goals for the Christmas season was to slow down. Do less. Buy less. Sit more. Breathe more.
And while we still had many, moments of hectic busyness, I do think we succeeded. Of course, the wrapping is not done. And technically, the shopping is not done. Or the baking. But that's okay. It will get done. Or it won't. And that's okay.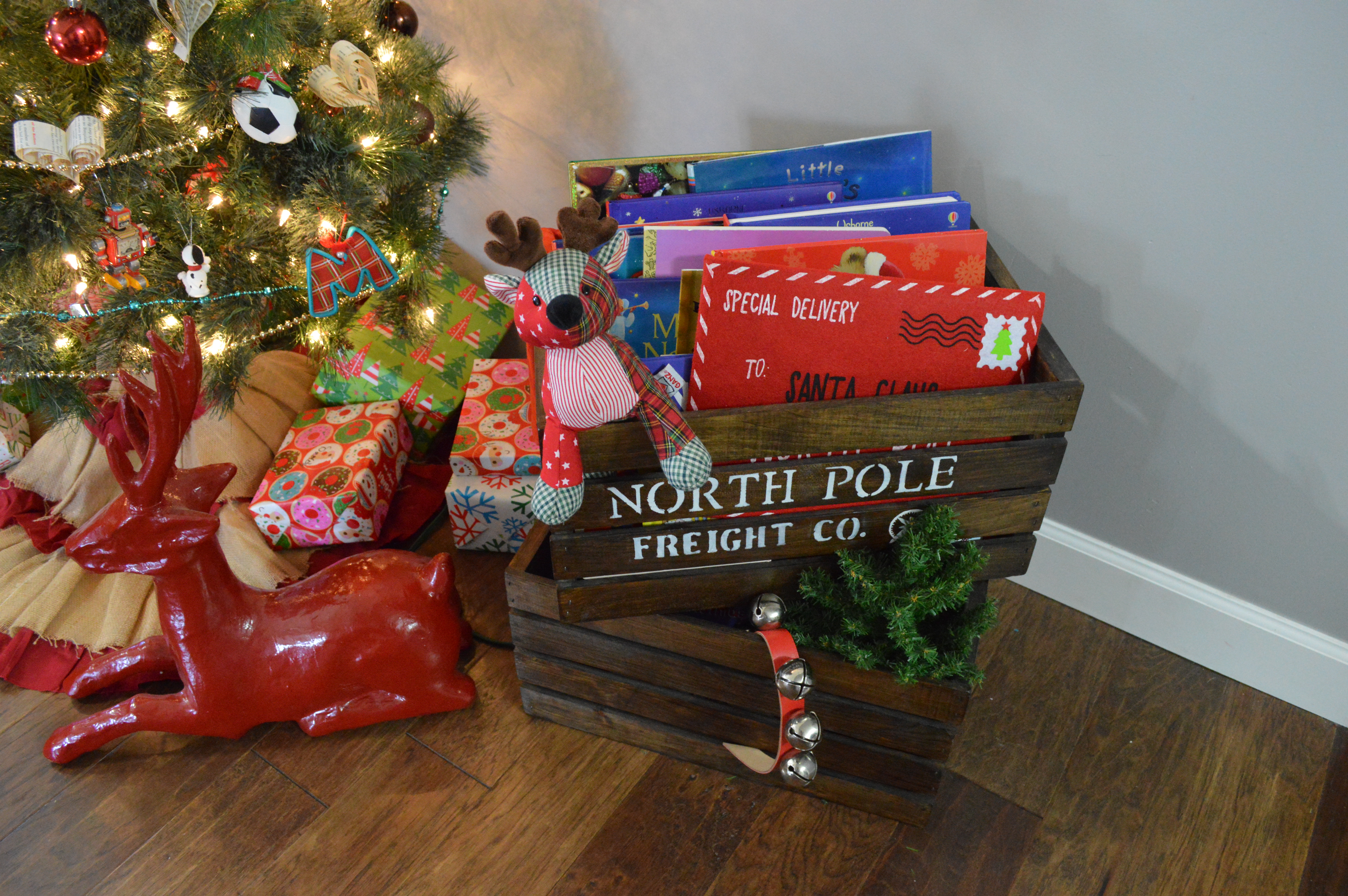 But, we did sneak away for a couple days on a little family retreat and we have tried to skip a few things that aren't totally necessary. And we've made time to take the long way home to look at lights in the neighborhoods near our house. But, mostly, we've tried to just incorporate the magic and spirit of Christmas into our lives at home.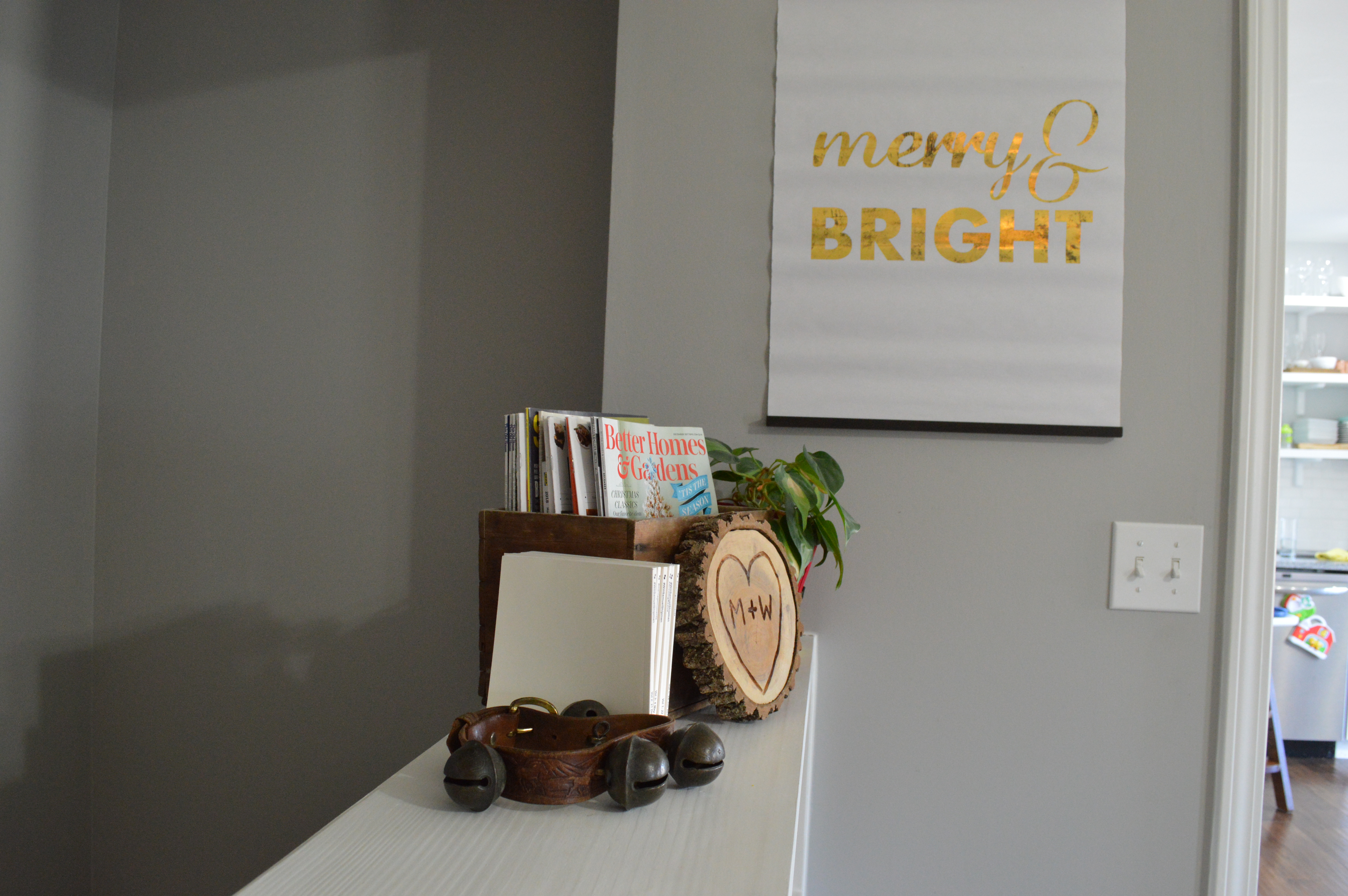 We're also all fighting off colds, of course. I mean, 'tis the season, right? So, we're having a slow day around the house today and I wanted to take a few minutes to share the Christmas loveliness with all of you.
I mean, she's the loveliest of all. But, I also wanted to show you the decorations.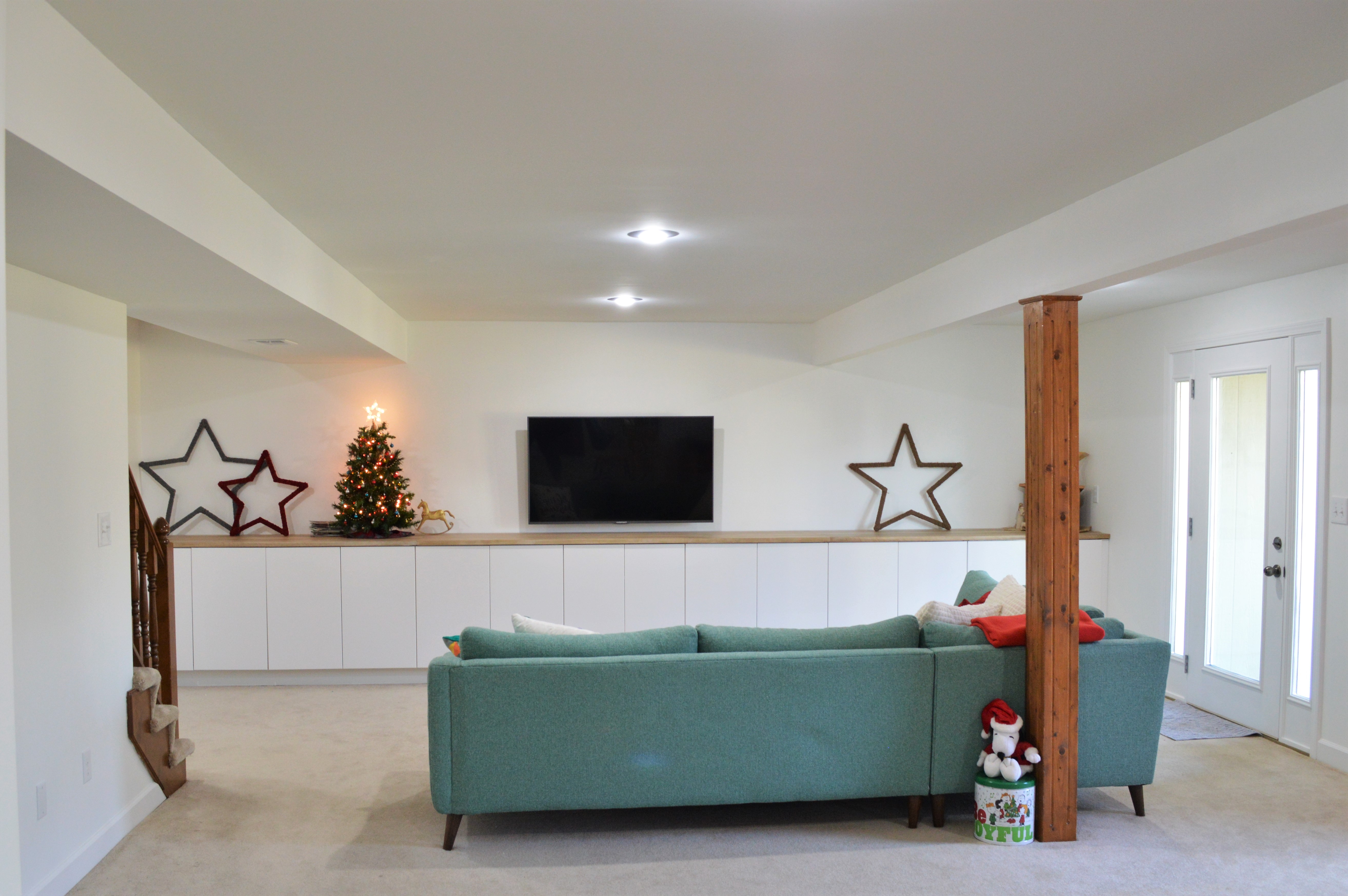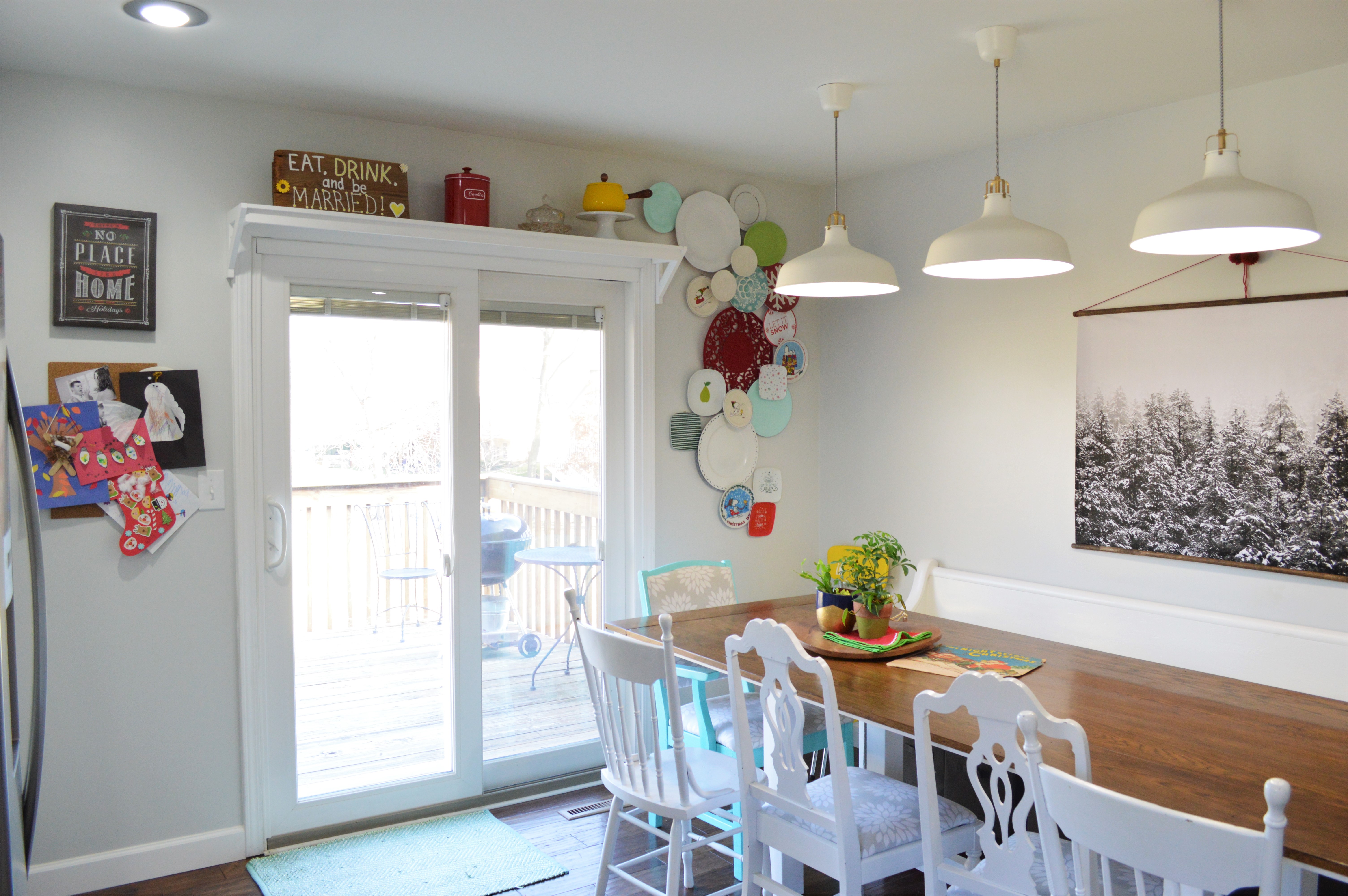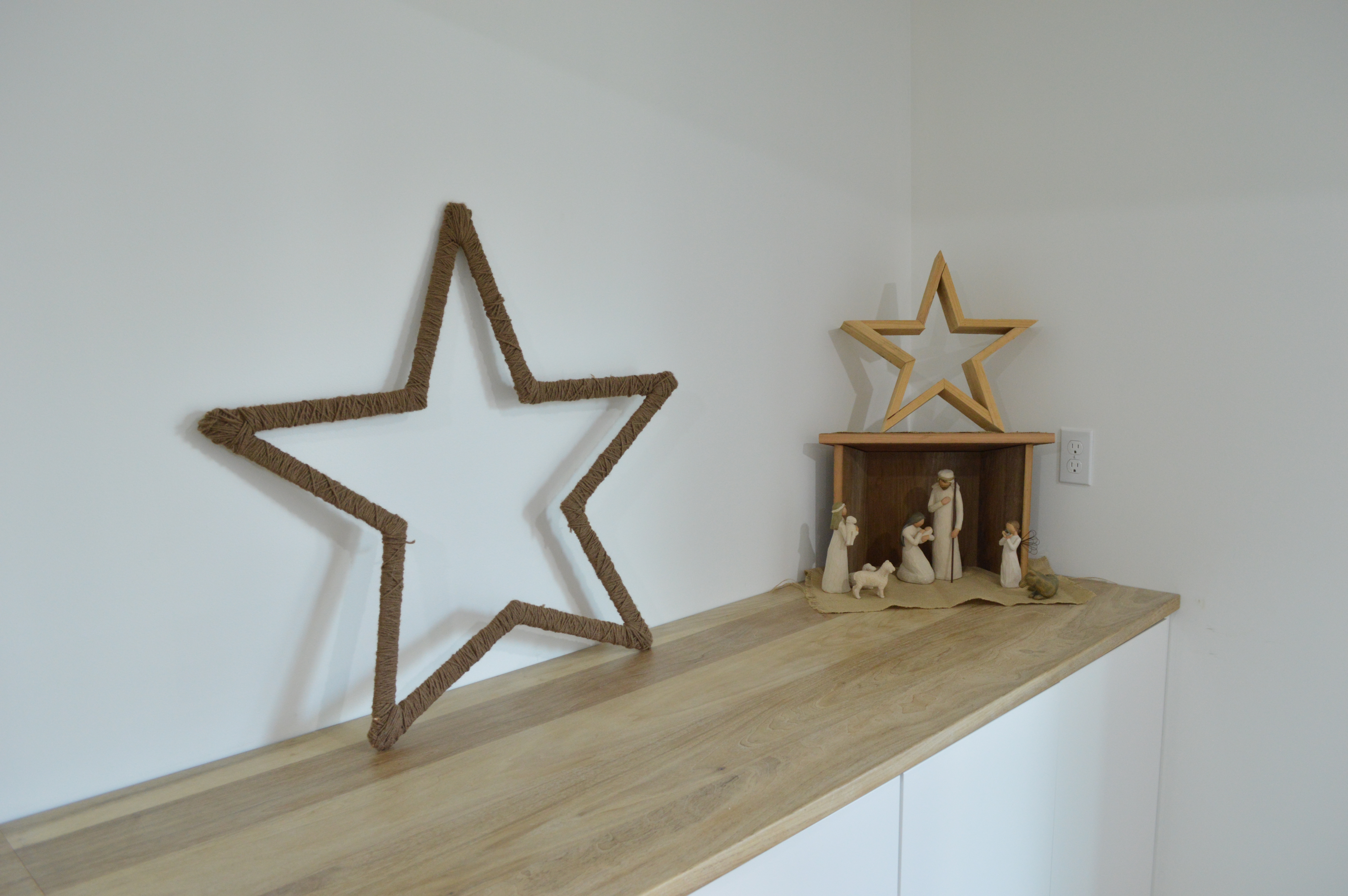 This year, I had two mantles to decorate, which made me realize I need more pom pom garlands in my life. The upstairs looks a bit more formal and that's okay. The basement is meant to be super bright and playful…but I have pom poms upstairs on the "formal fireplace," so I think that means I need even more pom poms downstairs, right?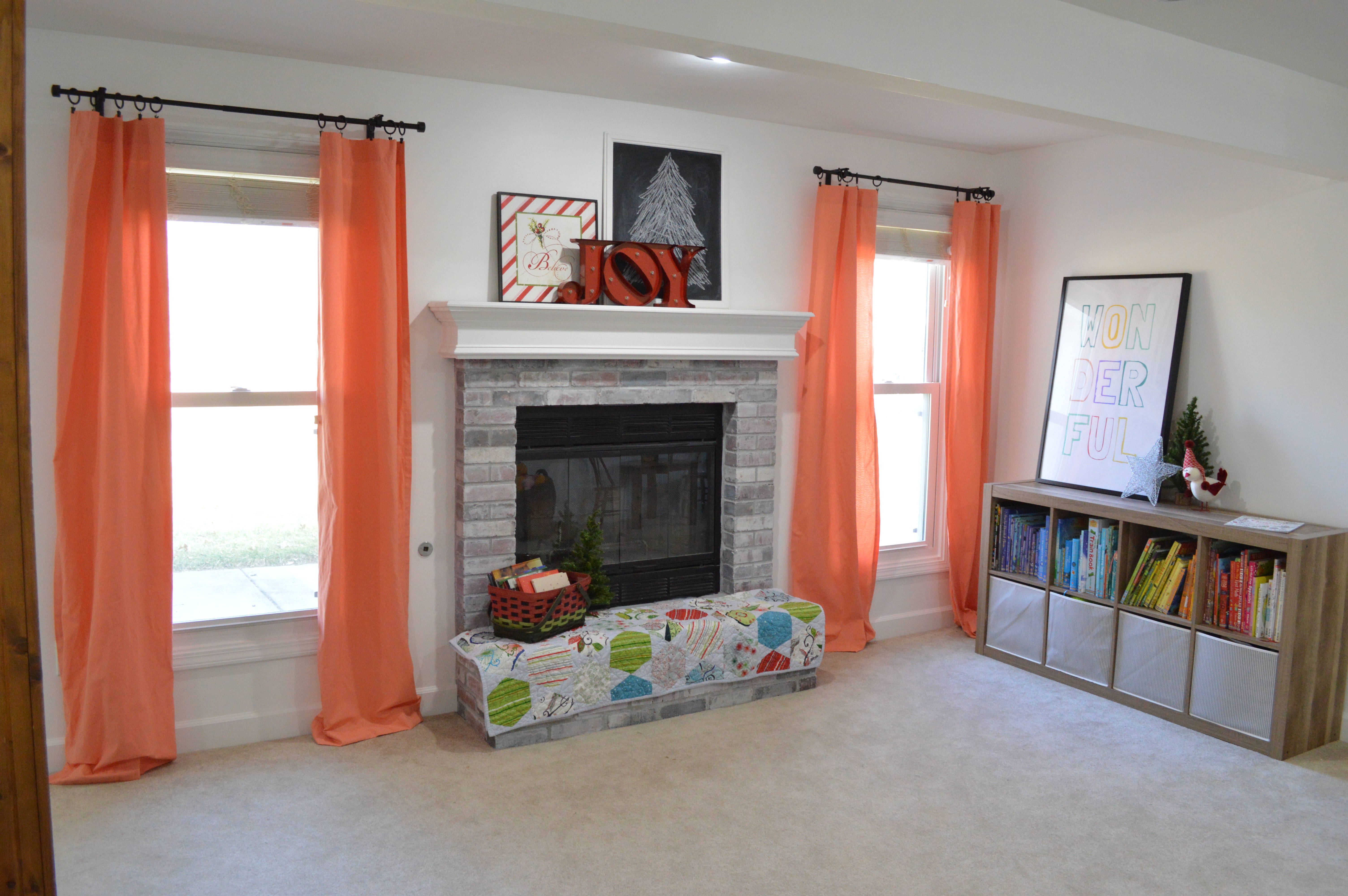 I also have two trees decorated this year.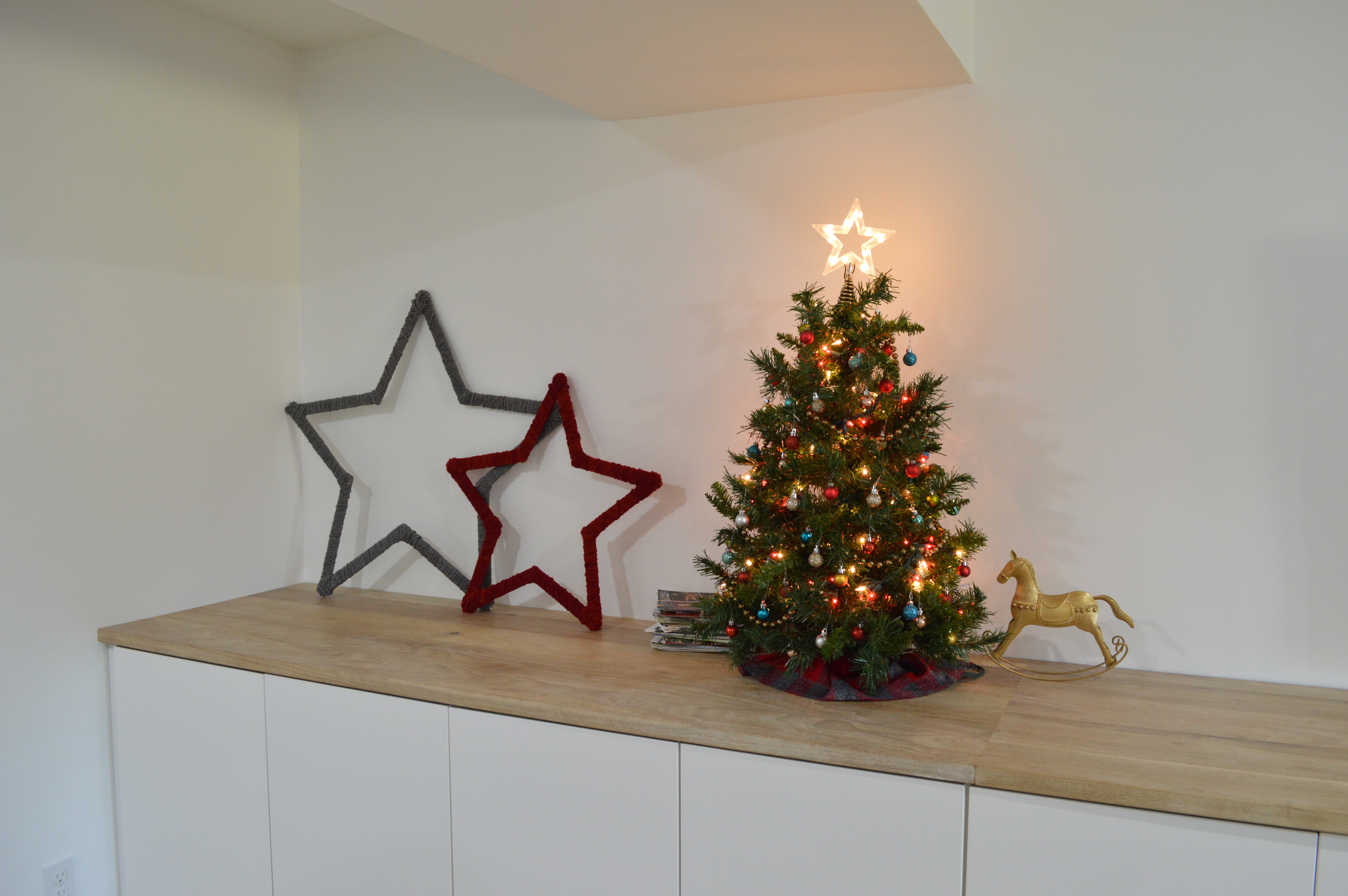 Well, technically we have three trees, if you count the little one in Will's room but there are no ornaments on it. Just lights. But, he likes it.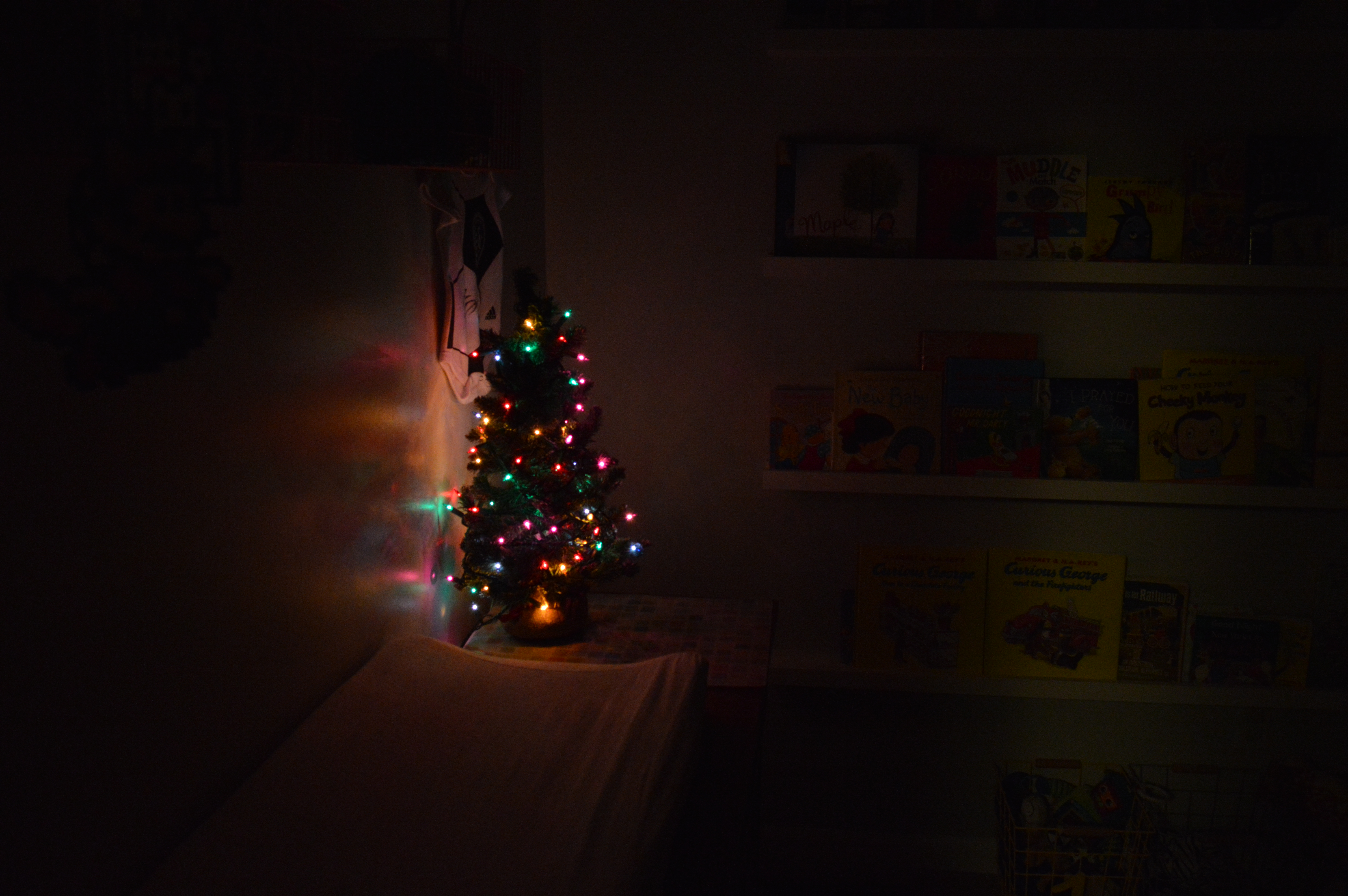 I'm not counting the tiny little ones in other various places.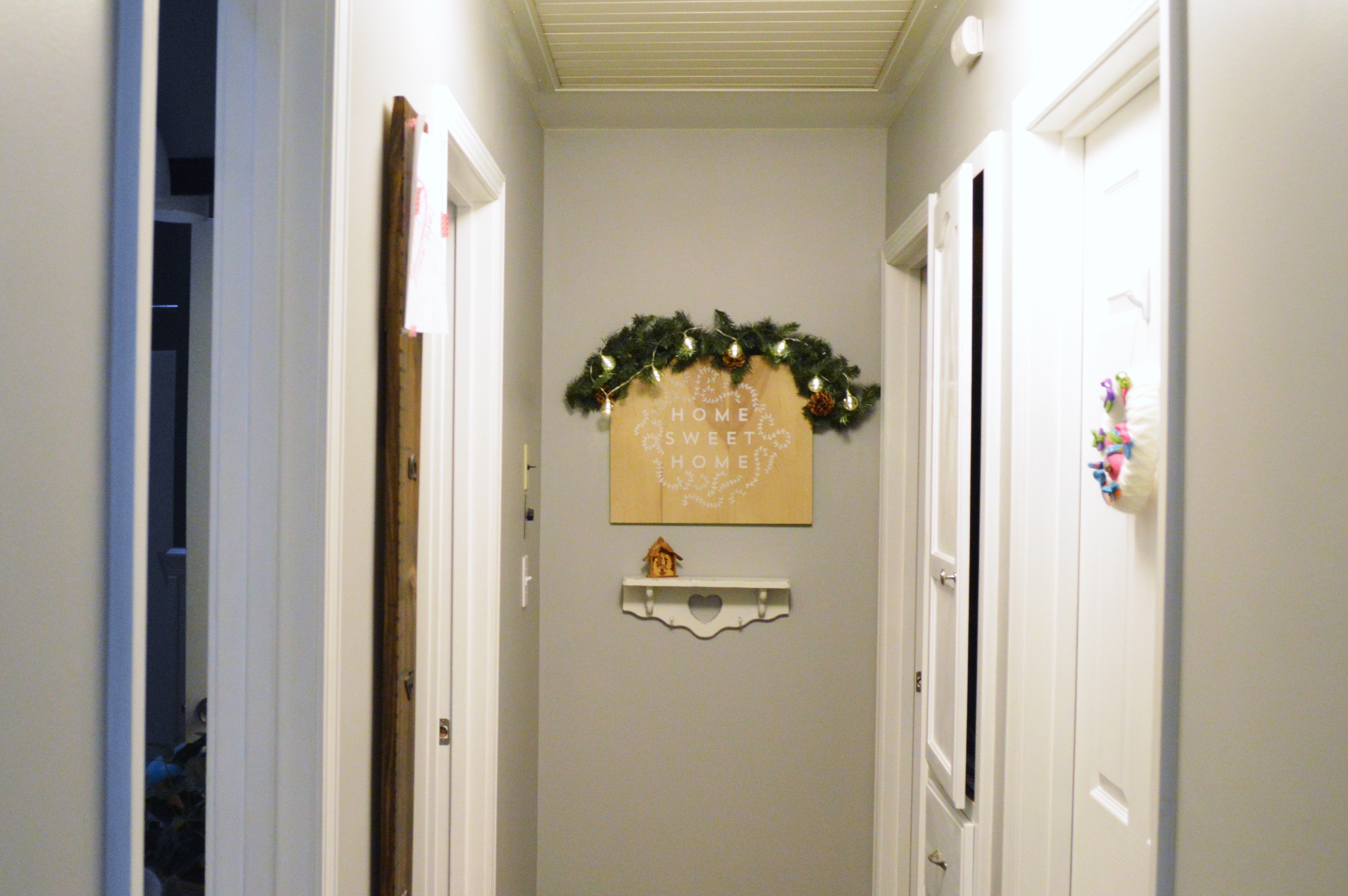 The front door has an interesting wreath situation going on this year. I just liked the pineapple too much to take it down.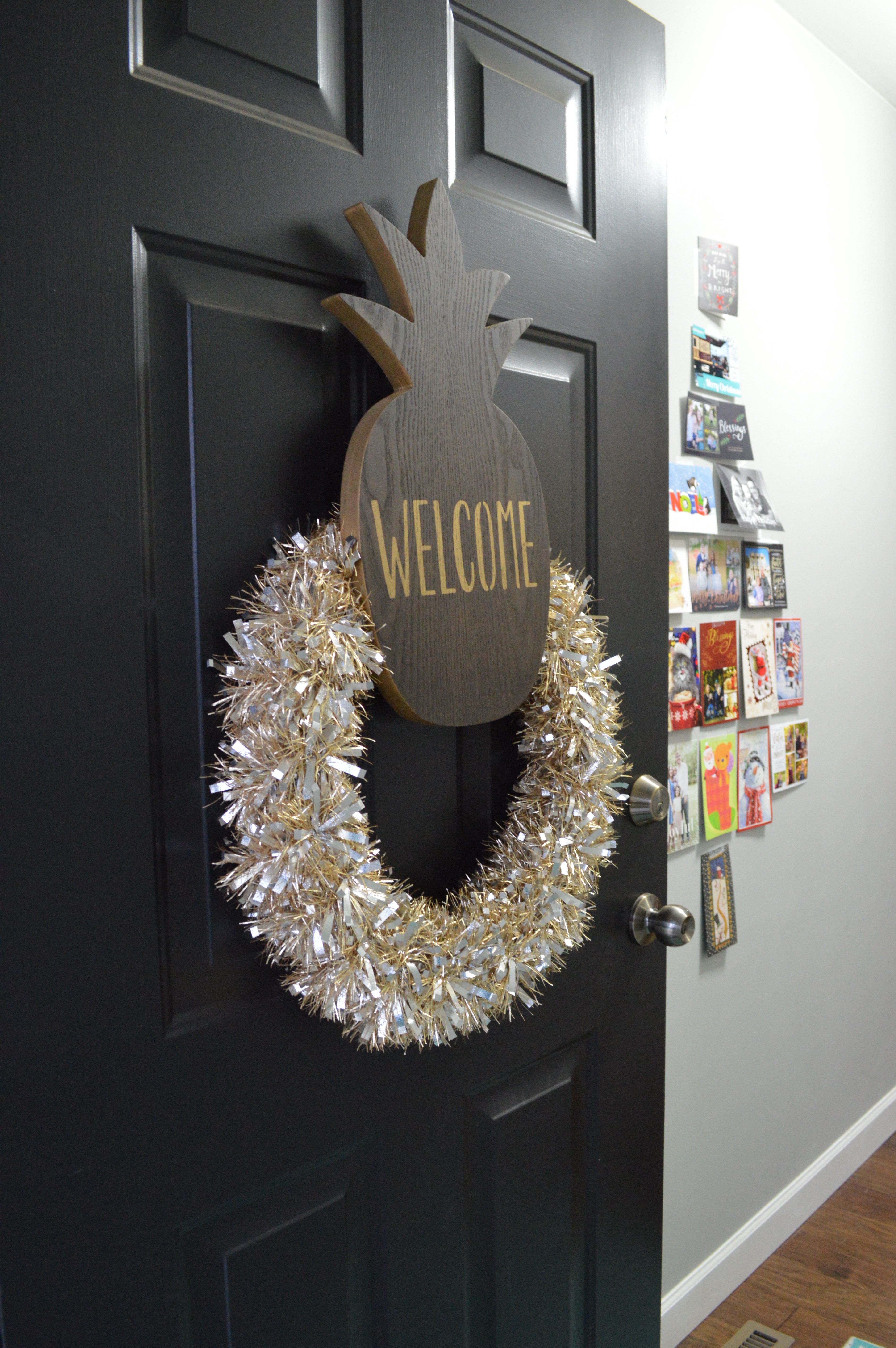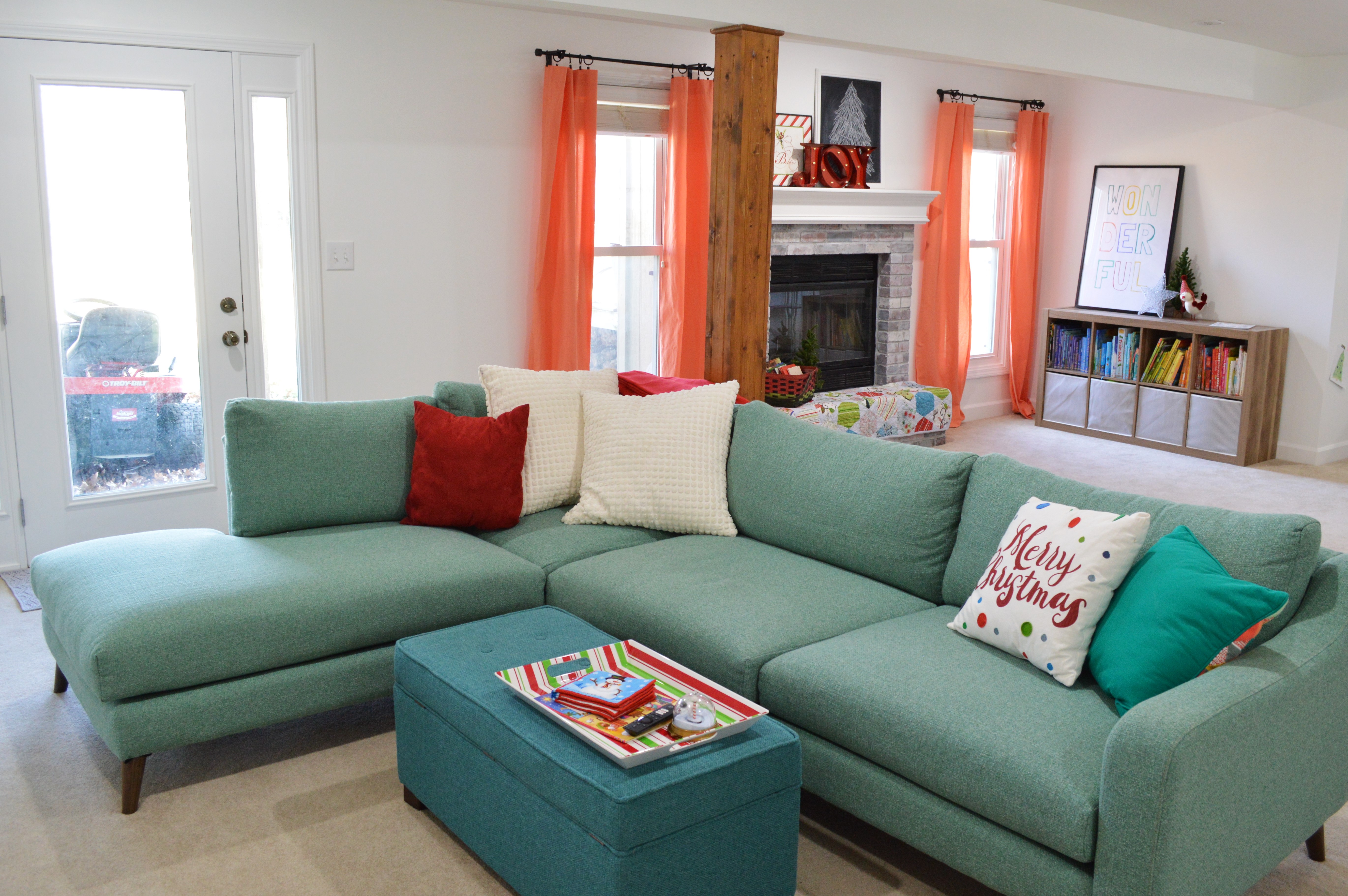 Which mantle is your favorite? I think it's fun to see how my style has evolved so much over the years. I mean, this is what our mantle looked like the first couple of years  in our house, compared to this year on the bottom. I mean, to be fair, the top two were before we white-washed the brick…which was a huge change.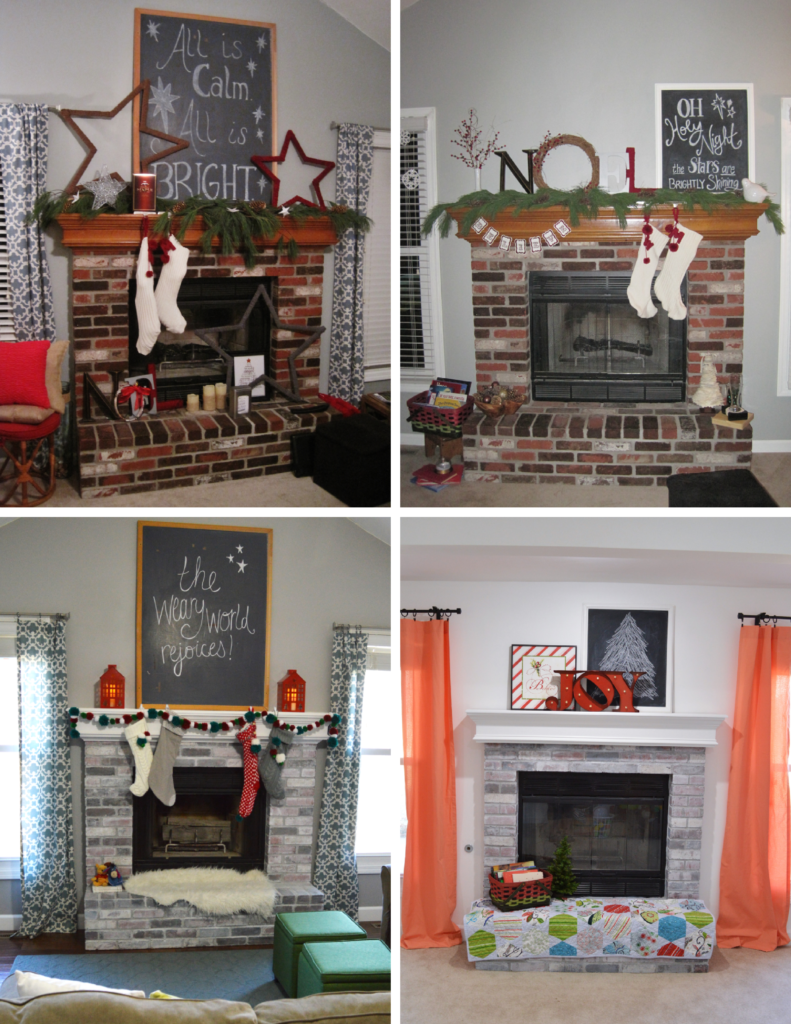 But, some things have stayed the same, like my love of stars as a symbol of Christmas. They are on all three of the upstairs chalkboard designs.
Also, after making stockings for 4 out of the last 7 years, I gave in and bought some this year. Maybe these will be the ones that last for more than a couple years. (Wyatt's is still a homemade version, and I did add pom poms to the ones I bought, so that sort of counts as making them. I guess the tradition continues.
What were some of your holiday goals this year? What are some of your favorite decorating traditions?