Earlier this week I posted my free FRIENDS-themed Thanksgiving printable. (Trifle anyone?) If you missed it, go find and print it here.
Today I wanted to share something a little more traditional, but not super traditional. I was inspired by all the "Be Thankful" signs I'd seen floating around Pinterest, and wanted to create one that was a little different, especially because honey bees are a fun little symbol in our family. (That's what my name means.)
With all the talk about gratitude surrounding Thanksgiving, it's perfect for this time of year, or any time of year. It would also be great in spring or summer.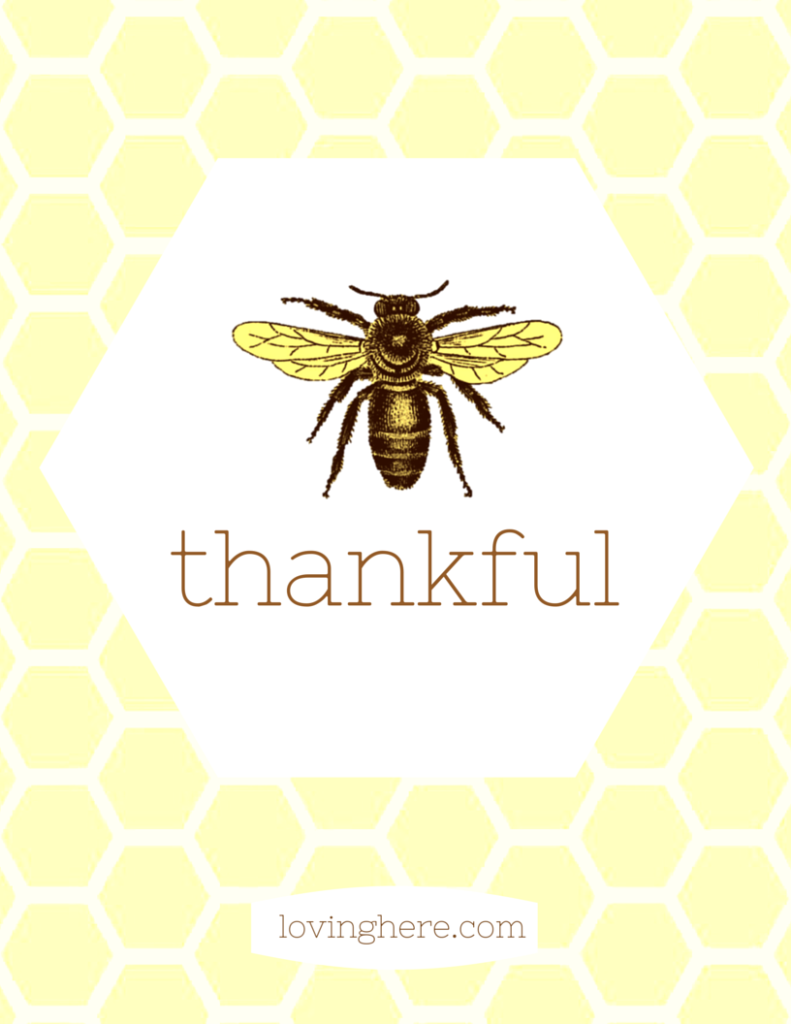 I also made one that was a little more traditional, so you can choose whichever one you like most and print one (or both) for yourself as you get ready to celebrate with friends and family next week.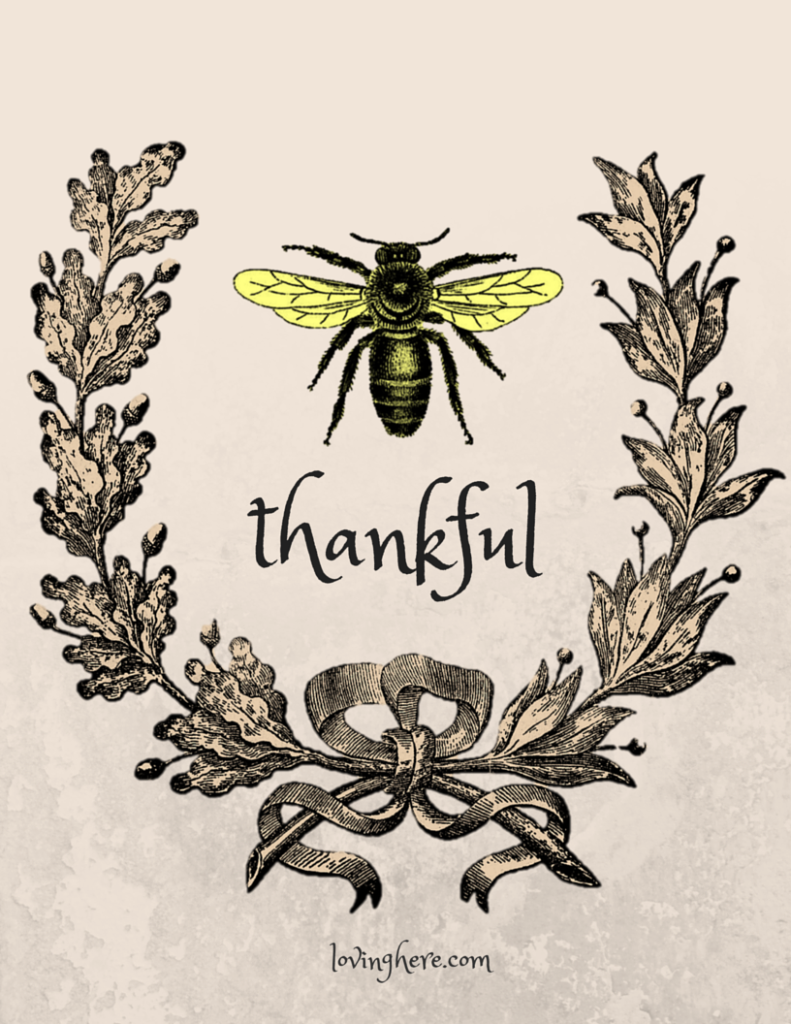 Remember, these freebies are created as something fun to share with my awesome readers. You can post it online, and/or print it out. But, it's for personal use only. You're not allowed to sell it, not that you would, but I have to remind you anyway. To print, right click on the image and save it to your computer. Then print as you would any file.
(I have another gratitude-themed printable for free, here. Or, you can find all my free printables, here.)
Which is your favorite?
(I found the awesome bee graphic from thegraphicsfairy.com.)