*Guess what? We have a son! Posts are likely to be fewer and far between in the coming days and weeks, but we have a few stored up to share from before our little addition to the family arrived. Can't wait to share more details with you soon!)
Since Beanie didn't come before, or even right after our original due date, I had a few extra days to do some fun little projects around the house. One of the first ones on my list was to update our chalkboard on the mantle with something a little fresher.
Before, we still had the spring quote up there, which was fine, but since it's summer, it was time to switch it out.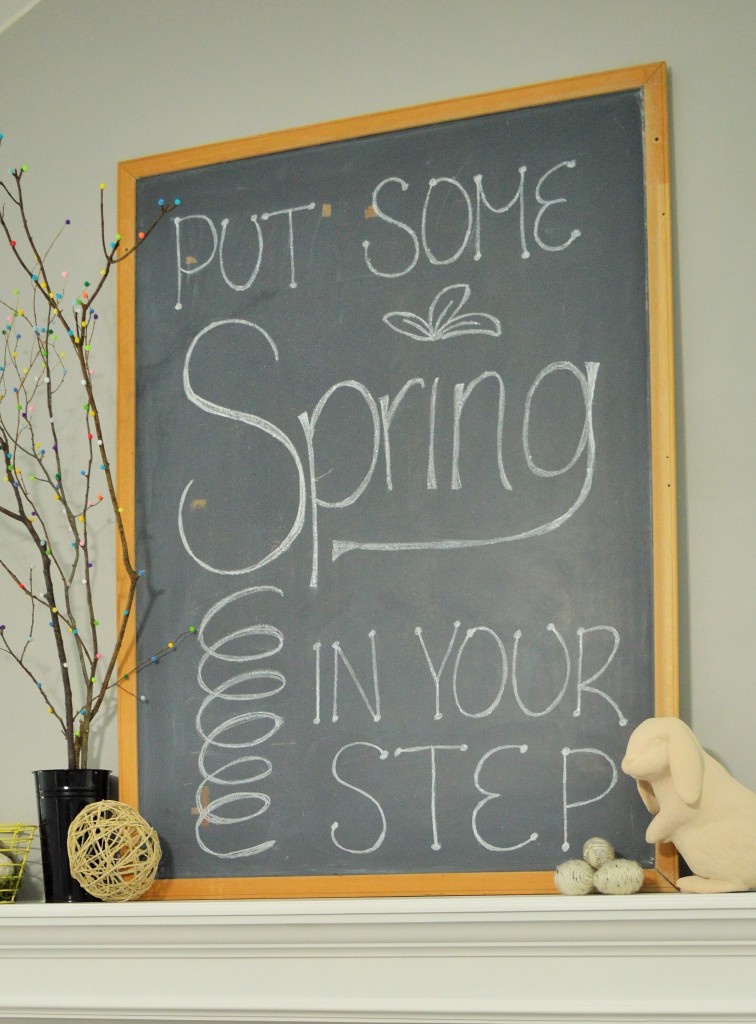 I went with something baby-themed, instead of summer-themed.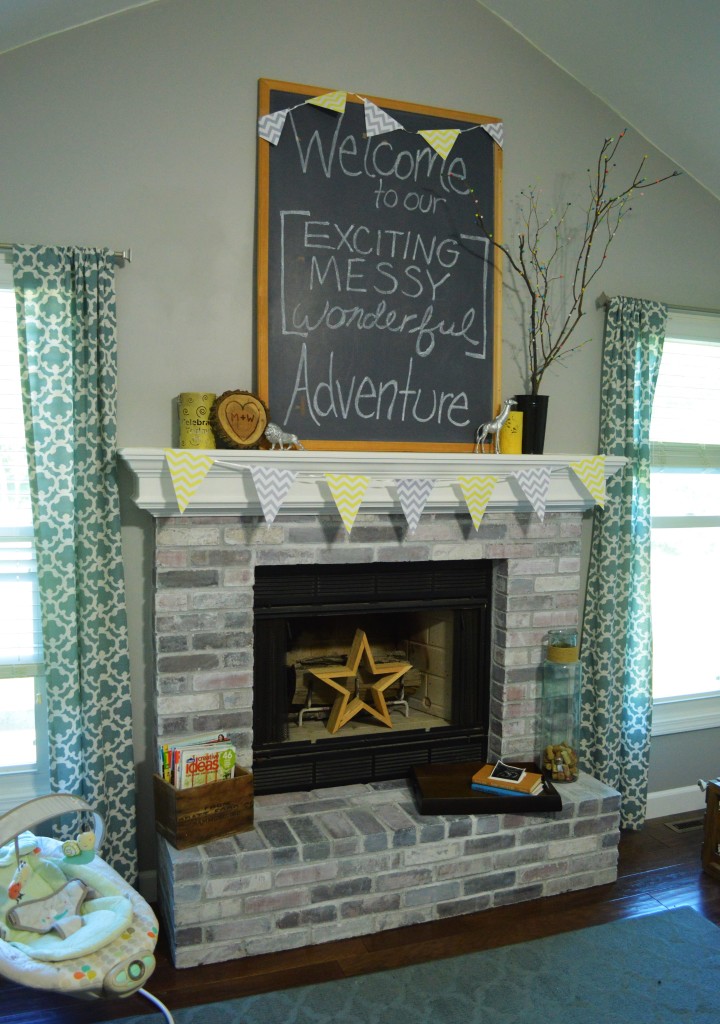 I also used some of the awesome party decor from the shower Wyatt's co-workers hosted for us at work to add a little festive touch to the mantle and chalkboard.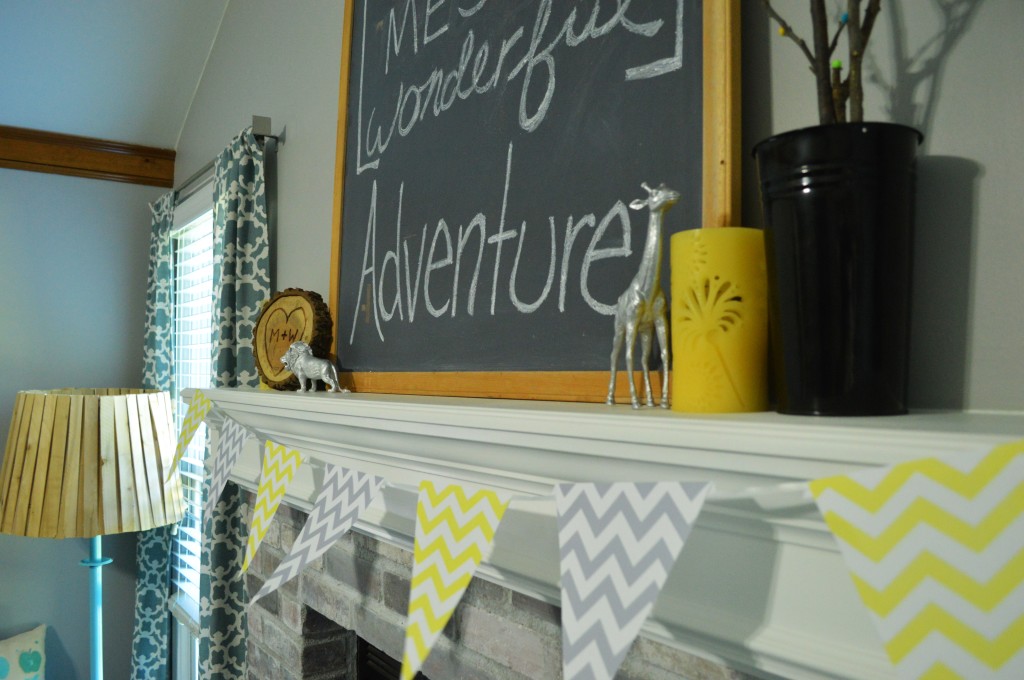 Of course, my pom pom tree had to stay.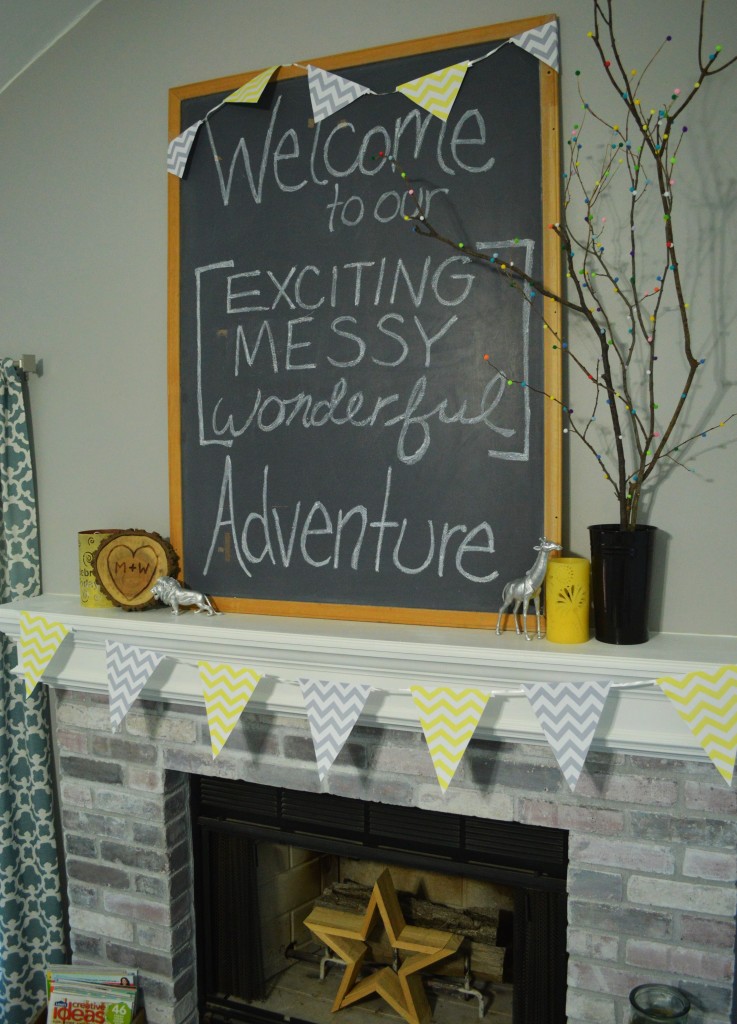 The spray-painted toy animals were also a fun little touch.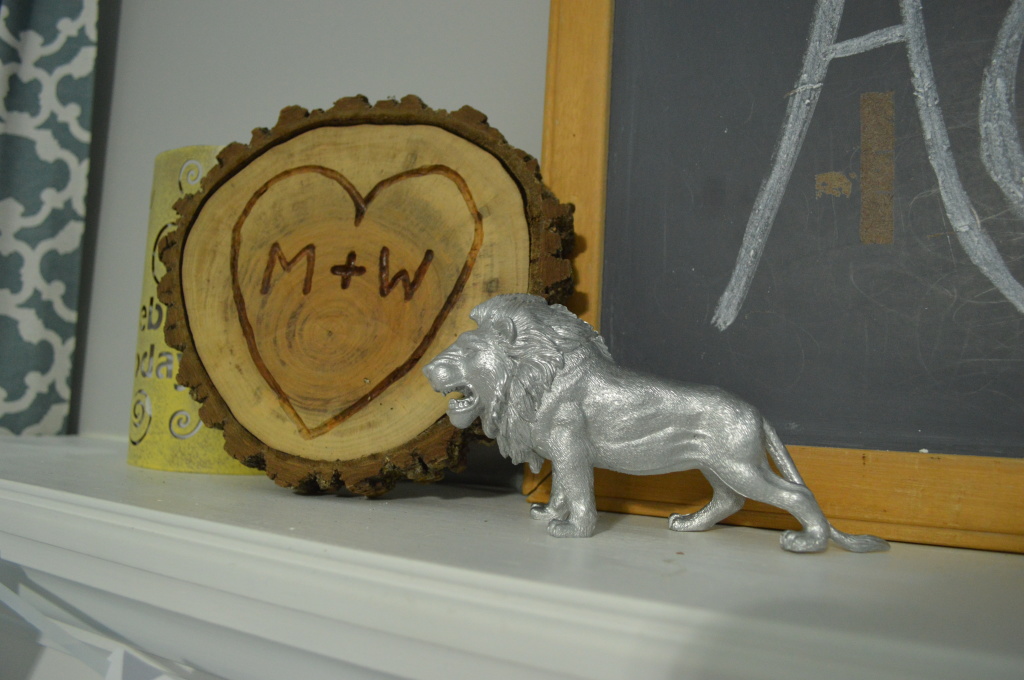 Basically, it's just a fun little switch that made me feel like our living room was ready to welcome home a new little bundle of joy, kind of like the wreath I made for the front door.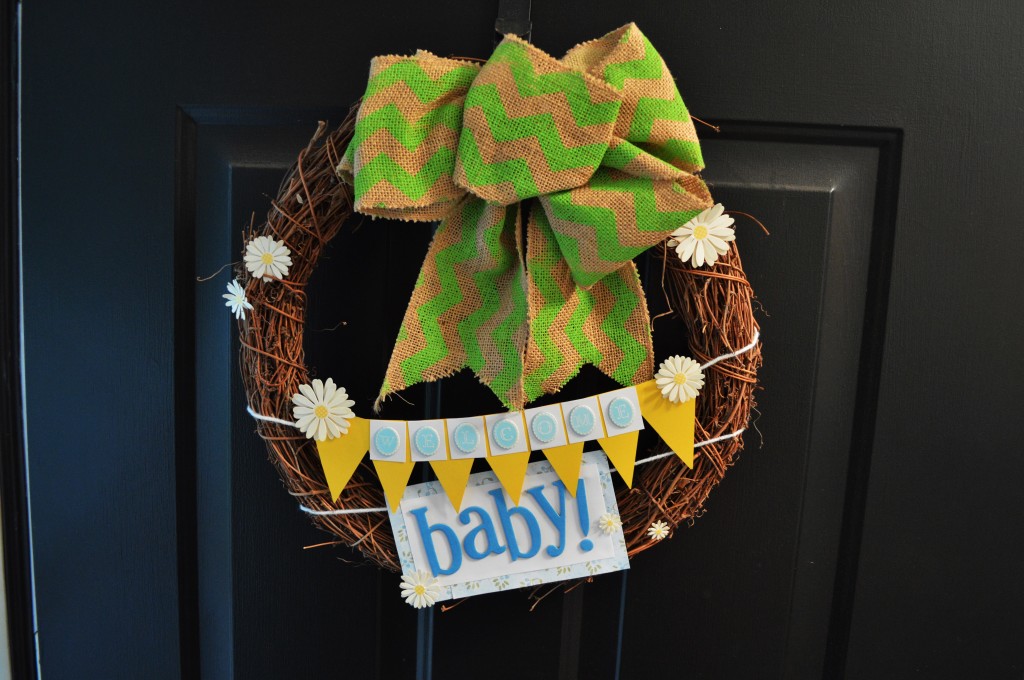 Just a little something small and sweet, kind of like our little one!
What little upgrades make you feel happy and refreshed? I always like looking up and seeing a fresh new design on our chalkboard mantle!