~ This post contains affiliate links, which means we will receive a small commission if you make a purchase after clicking on our direct link. Don't worry, it doesn't cost you anything extra. And, we won't recommend anything we're not personally a fan of! Please reach out if you have any questions about sponsorship or ads on our blog. We're happy to help explain how this works, and as always, thank you for reading and supporting LovingHere! ~
---
A couple weeks ago, I made a trip to Target for an excuse to get out of the house with Will and I happened upon two green storage ottomans that were on clearance.
The ones we were using before were pretty old and worn down. One of them was from my college dorm room. The other one I think I grabbed at Wal-Mart for about $15 right after Wyatt and I got married. To say we had gotten our money's worth out them was an understatement. And they were fine, but we were ready for something a little nicer.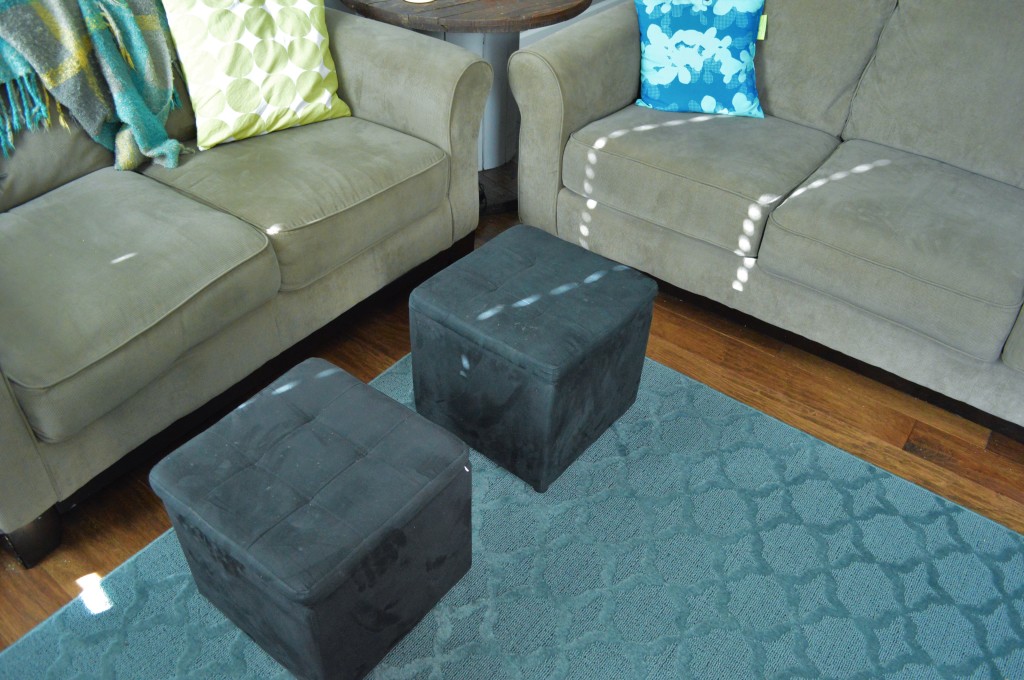 Dare I say more sophisticated? If green storage ottomans can be sophisticated, I guess. I think the more structured cushions and the legs on these new ones make them look fancy. More like real furniture instead of just dorm room hand-me-downs.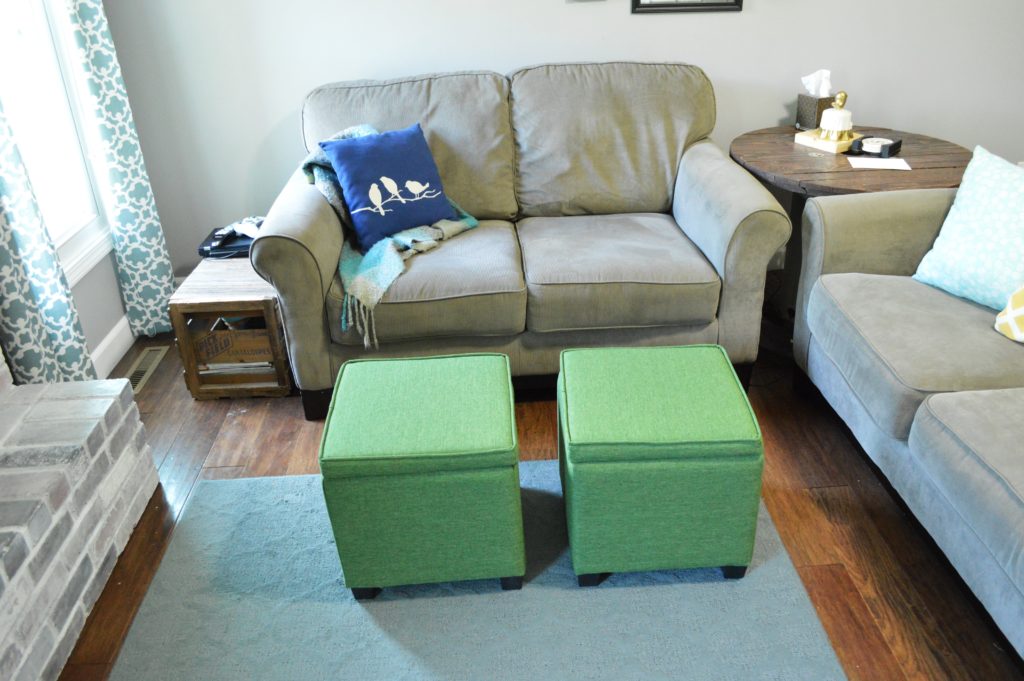 Anyway, these still hold toys and prop up our feet, they just look prettier while doing it.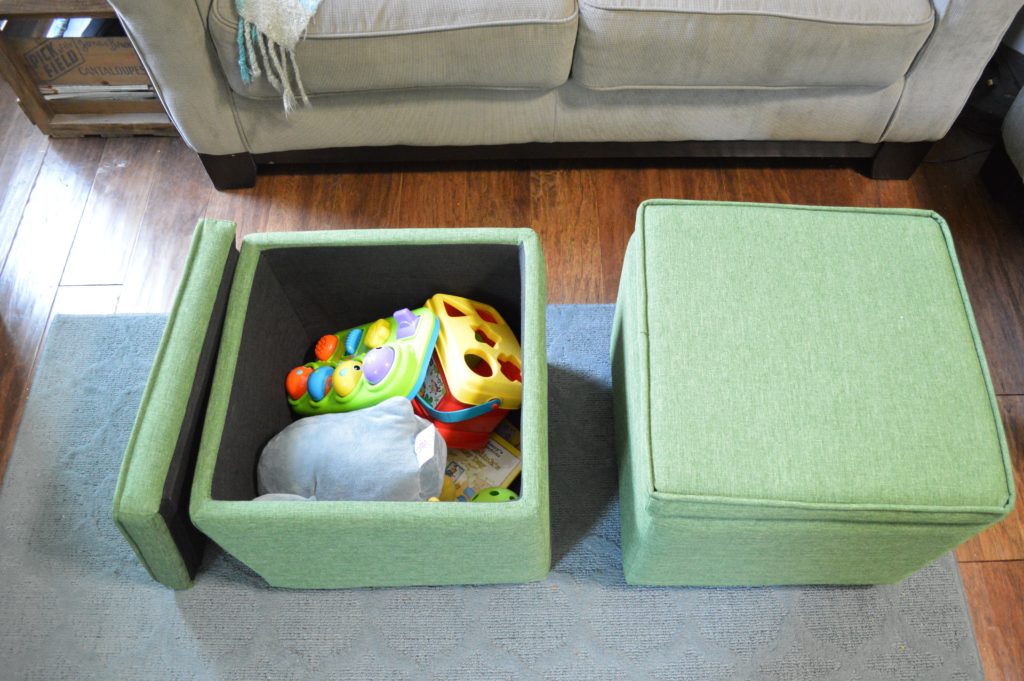 Is it a big update? No, but it's one that touches our lives every day, which makes it exciting enough for this momma. Ideally, I'd have a nice round coffee table of some sort, but I haven't found the perfect one for our space, and honestly, it's so nice to have these two smaller ones to use to move around and barricade the corner of the living room away from Will's curious little danger-seeking fingers. And, he loves taking the lids on and off to get his toys and books out. Plus, they are soft if he happens to fall on them.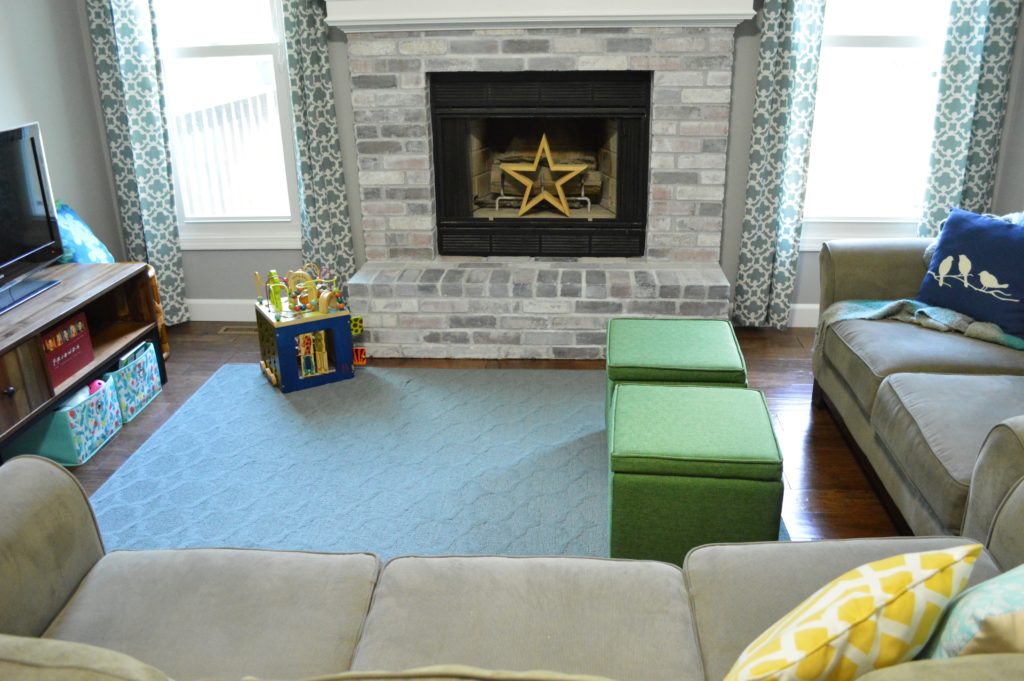 If you're looking for a similar little update for yourself, the ones we bought no longer seems to be in stock, but here's a nice option in tan. Or this one, which is gray and looks really nice.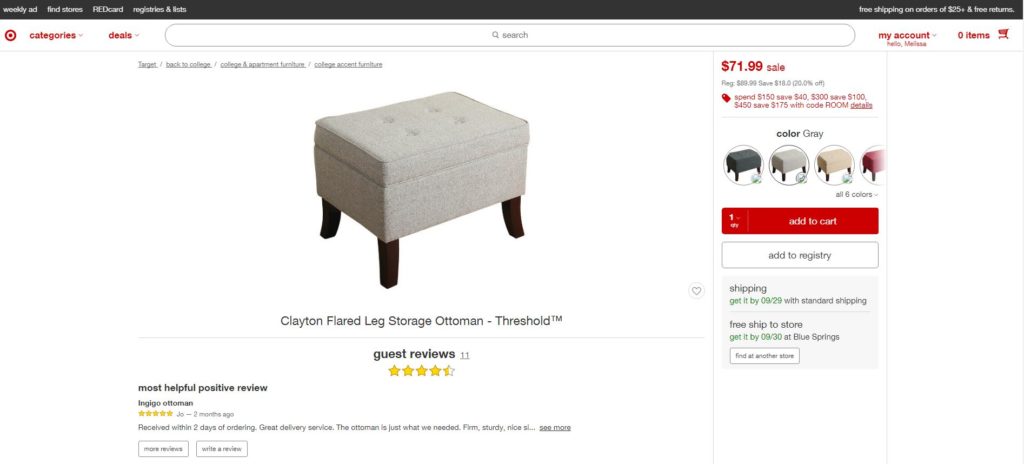 I almost like those better than the ones we found, although they quite a bit more expensive than the clearance ones I found. Plus, the green is one of Wyatt's favorite colors. Plus, our current couches are sort of beigey-gray, so it's hard to find a matching color of gray.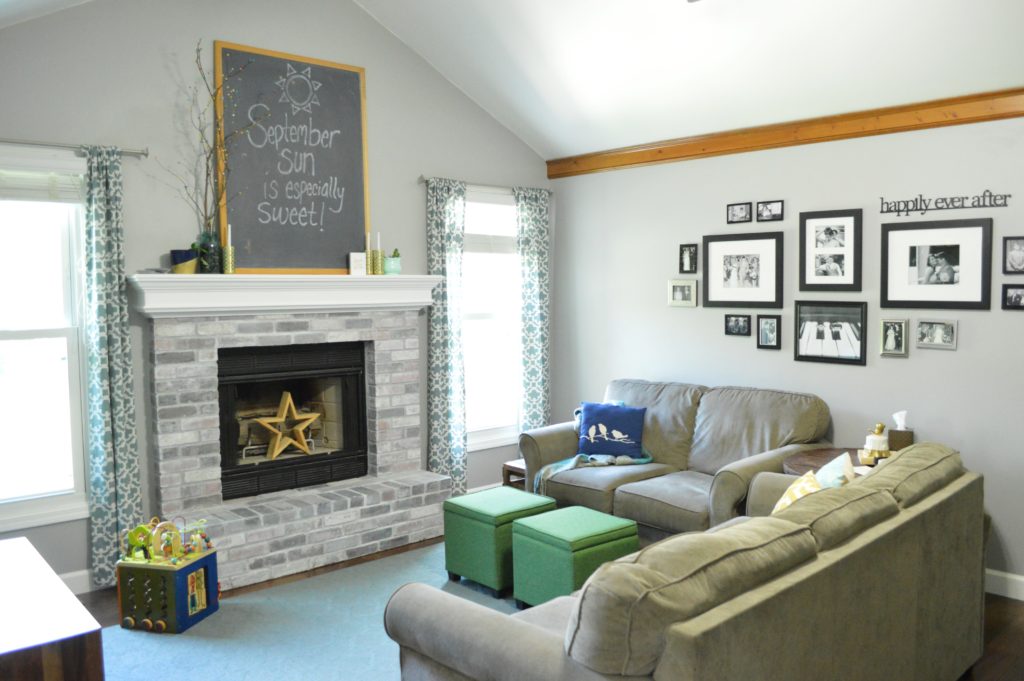 What do you think? Do new storage ottomans count as being sophisticated?