We gave our review of our Ikea cabinets that we added to the basement, HERE, and hinted at a little problem that required us to brainstorm up our own little Ikea hack to fix the way the toe kick looked.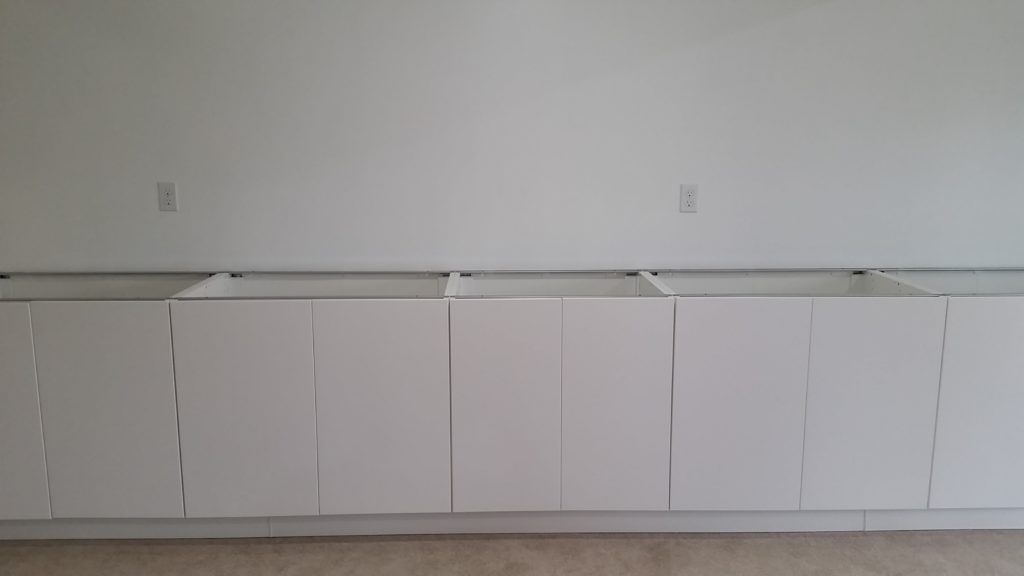 As background for the issue we're talking about… the toe kicks from IKEA come with two end caps that you would use if your cabinets weren't butting up to a wall. Like this corner in our kitchen: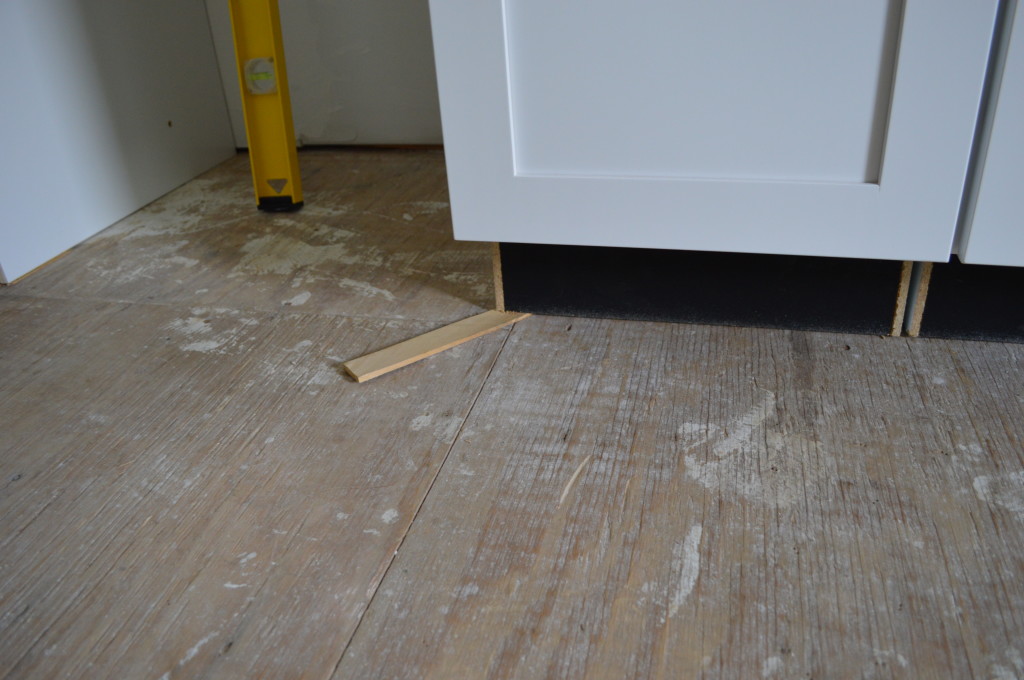 However, since we have one long stretch of cabinets in the basement, we didn't need those end caps. But…because the toe kick only comes in one length that was too short for our full run of cabinets, we were left with a raw edge and a bad looking seam in the middle.
So, we came up with a hack to modify and use the end caps to make the joints fit together better. The only tools needed are a coping saw and a box knife (although this could probably be done completely with a box knife).
The toe kick has a channel running in the back that allows you to use tabs (the empty slot in the middle of the additional plastic pieces of the toe kick) to connect two pieces of toe kick together, keeping the toe kick in line.  So, we decided to cut the end caps to allow the connector tab to pass through them.
First we used the coping saw to cut the end caps to accept the tabs.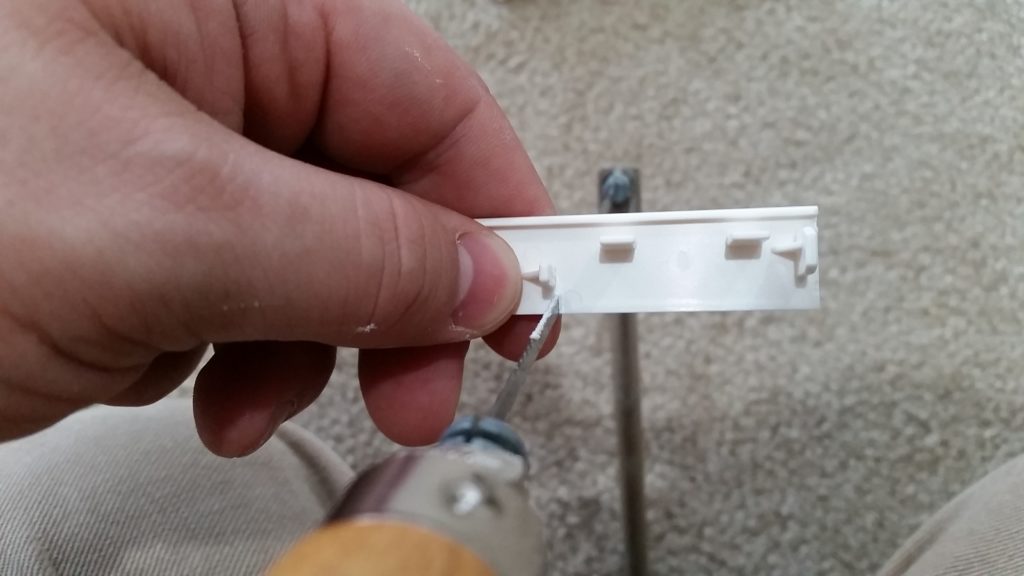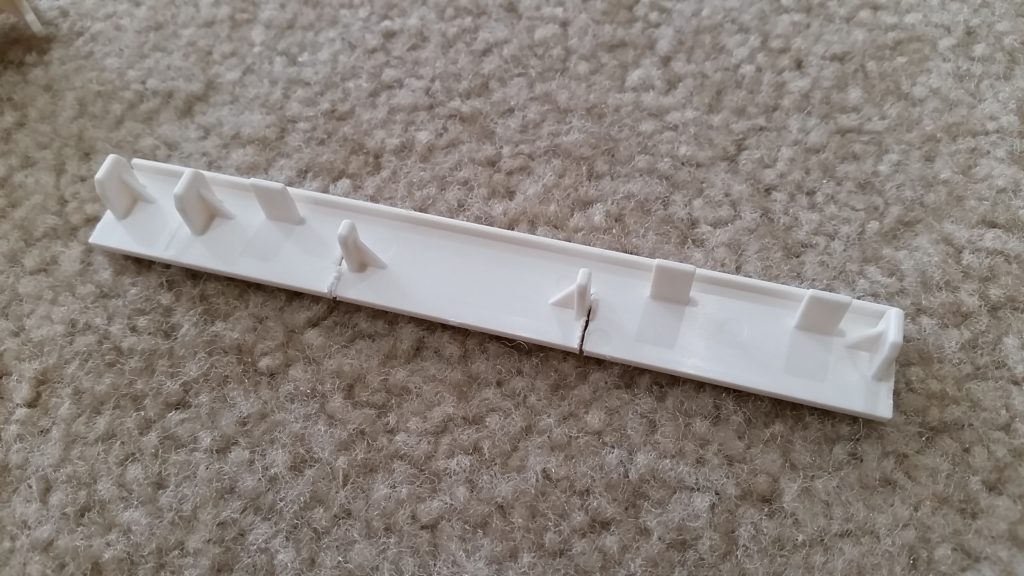 Then, we used a box knife to score the line between the two cuts.
After scoring the line with the box knife, I was able to fold the tab back and forth a couple of times before being able to break off the tab.
This is what it looks like after making space for the tab.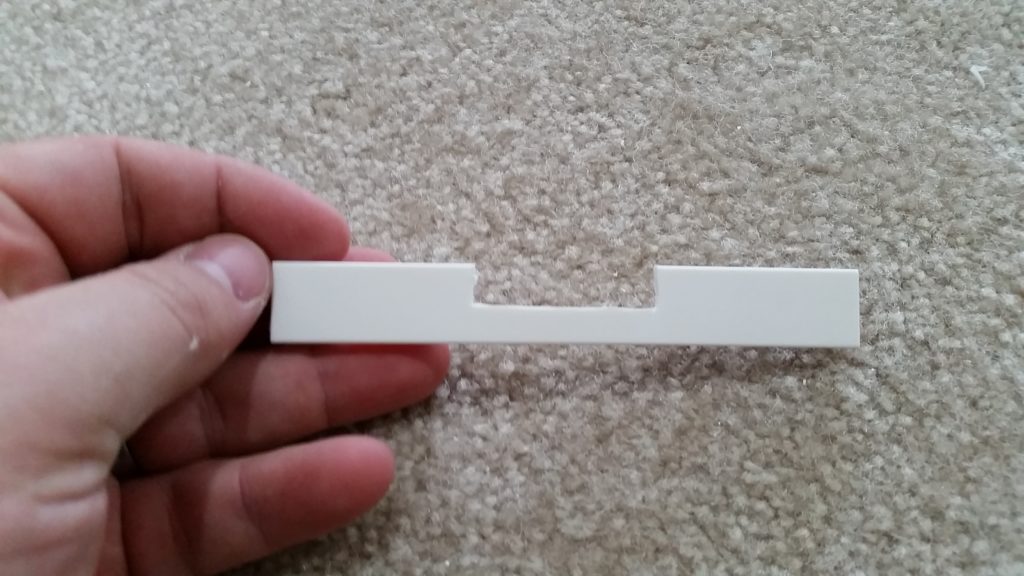 And here is the end cap attached to the toe kick, and again with the tab in place.
Here is a close up of what the end caps look like on either side of the toe kick joint.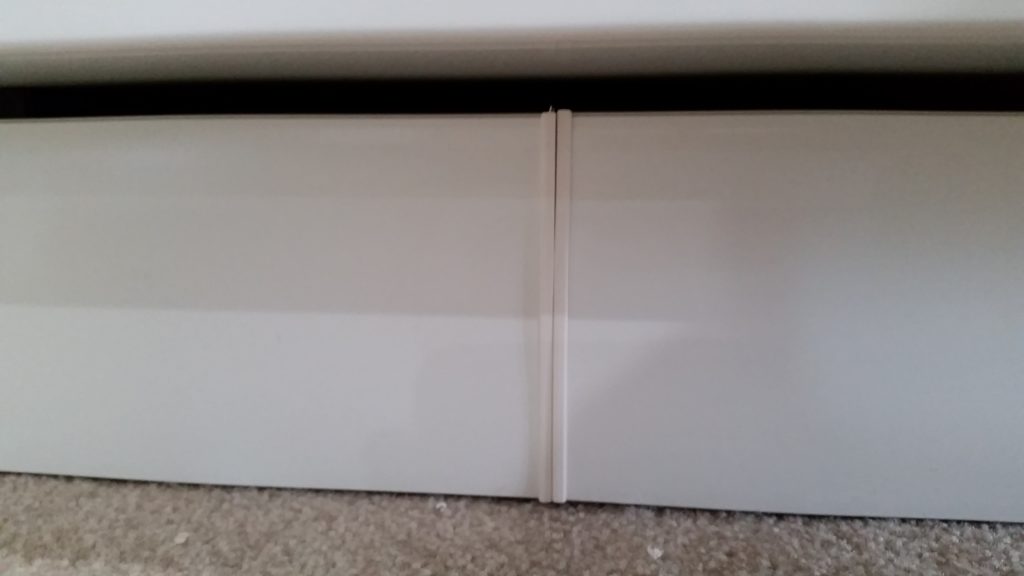 From a distance, the end cap makes the toe kick joint look intentional, instead of just an unfortunate, semi-crooked seam, which is what it looked like before. It's still not as nice as it would be if it was all one solid piece, but it's as good as we can do in this instance.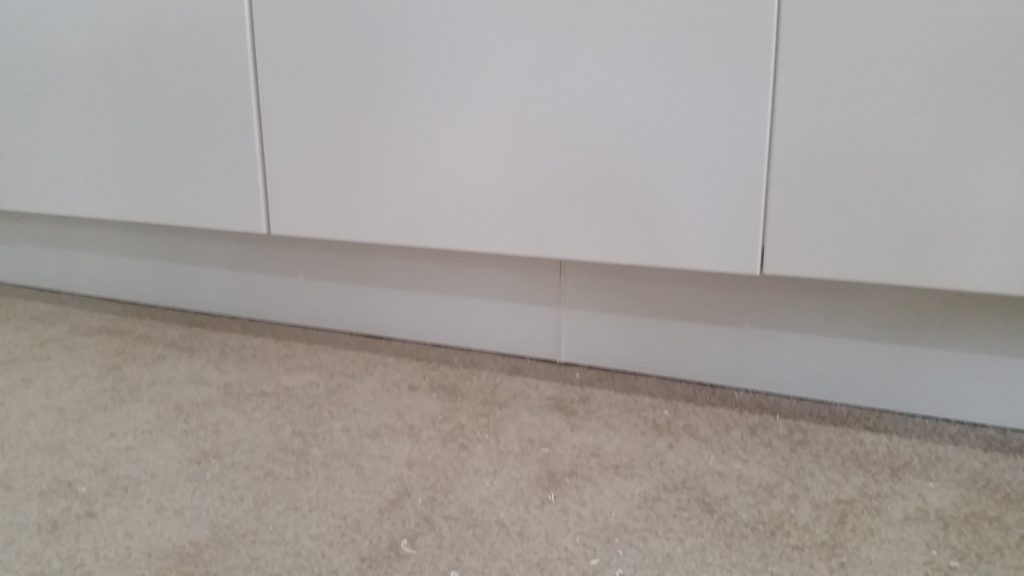 A pretty quick and easy solution to the issue we found. And, it was free since the end caps come with the toe kick anyway and we weren't using it otherwise.
What are your best Ikea hacks? We've shared a few small ideas before, HERE, and HERE.