One of the craft projects I did this weekend was making a new wreath for our front door for the summer. Because, last year, my spring wreath stayed up until Thanksgiving. Oops.
Instead of doing a summer-themed wreath, I went with a "Welcome Baby" design.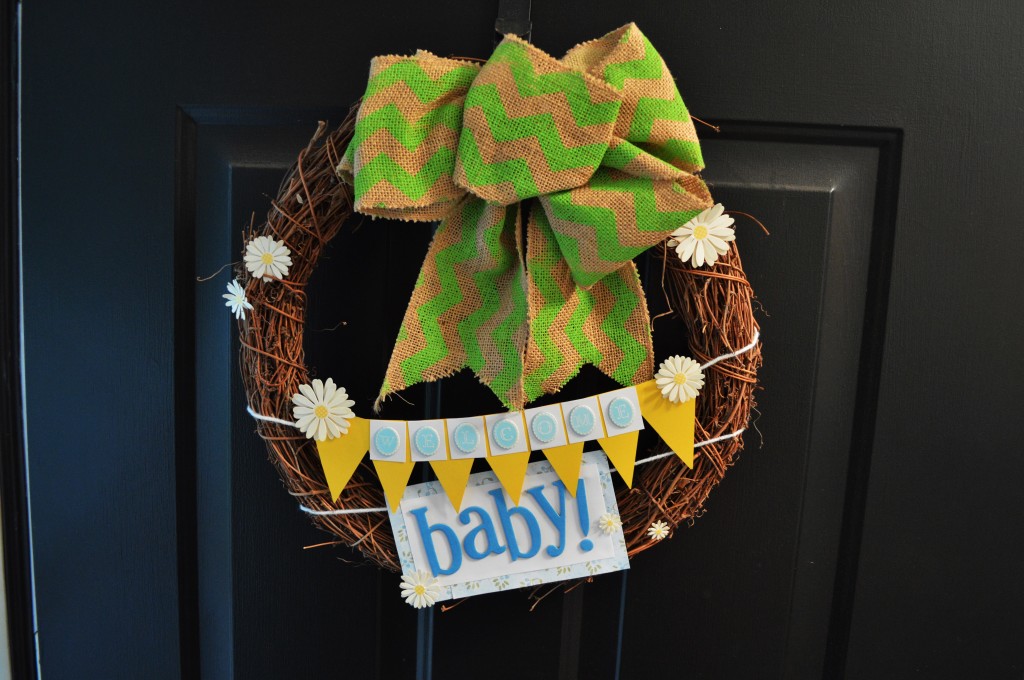 No worries, baby isn't actually here yet, I'm just getting ready.
There's no tutorial for this because I basically just used random scrapbooking papers and stickers to make little flags and banners, then attached them with string. I wish the "welcome" was easier to read, but the stickers are a little small and subtle.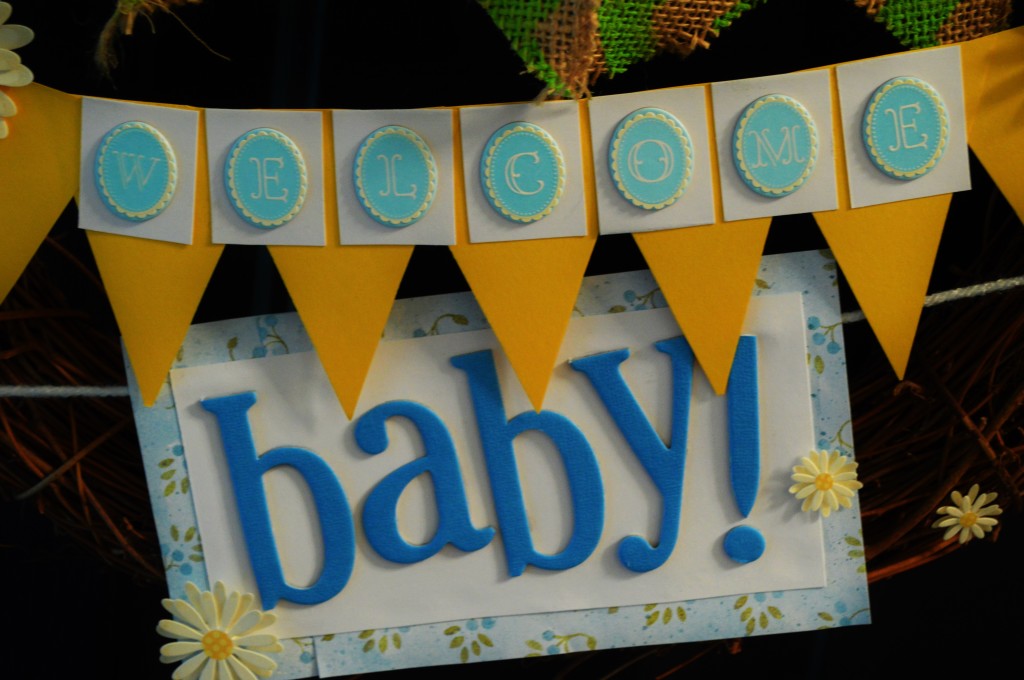 You can find the how-to steps for this DIY burlap bow, here, though, if you're interested. It's a little cheater method I've found that works well.  And because I'm lazy, I didn't make a new one. I like the green one for a summer-gender-neutral option.
I know it's silly, but for some reason, I feel a little bit more ready for baby now. I realize it doesn't make a difference if we have a new wreath, but it's still nice, right? No matter that I haven't yet packed a hospital bag or pre-registered for the hospital, or even finished the nursery. Oops.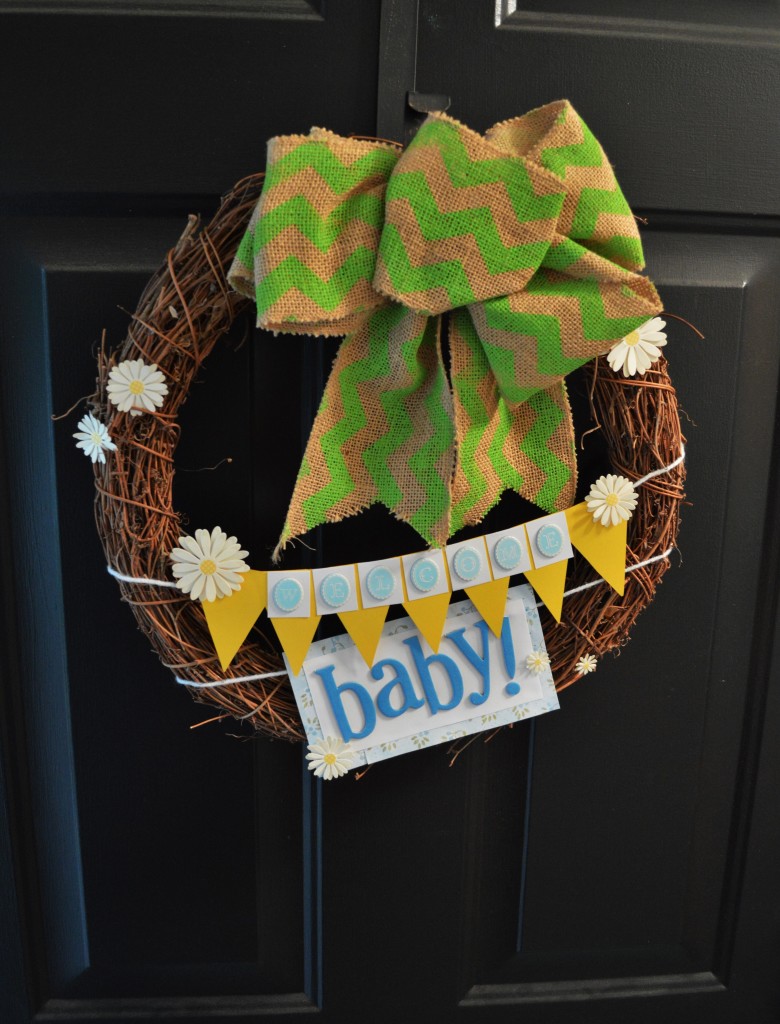 Does that make me crazy? Probably. But if I'm ever allowed to be crazy, it's now, right?
What are some of the weirdest things you did to get ready for a baby to arrive?