It's raining again and I just got Will down for a late nap. (Finally!) So I wanted to take a few minutes to share a little project I worked on awhile back.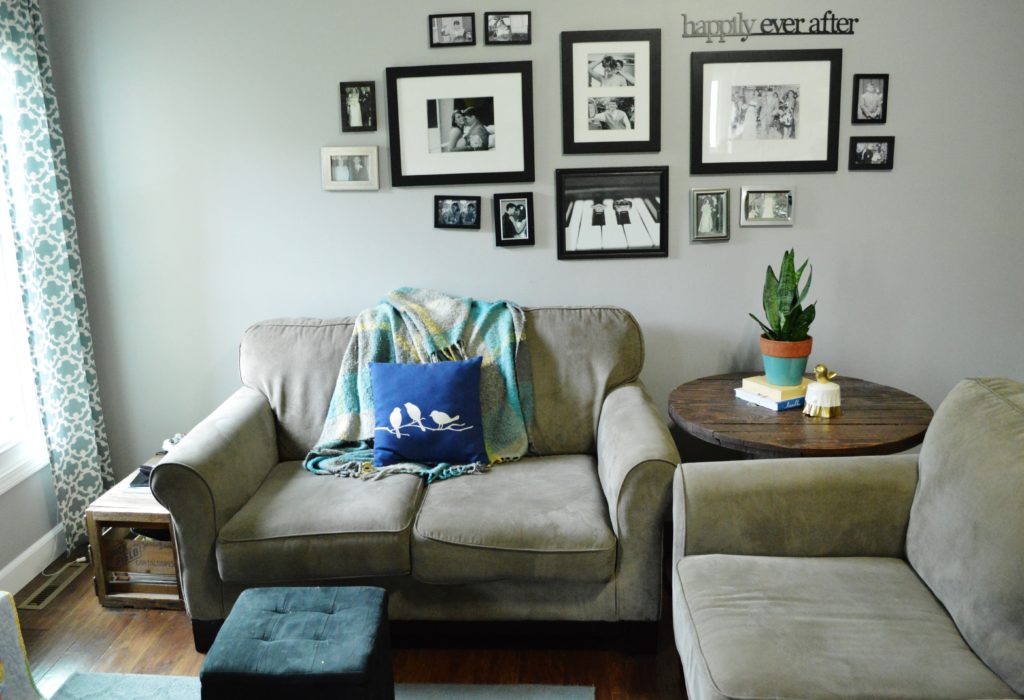 Did you see it?
No, it's not fixing the crooked photos in that gallery. But thanks for pointing that out because it's all I can see now.
It's this little gold accented candy dish.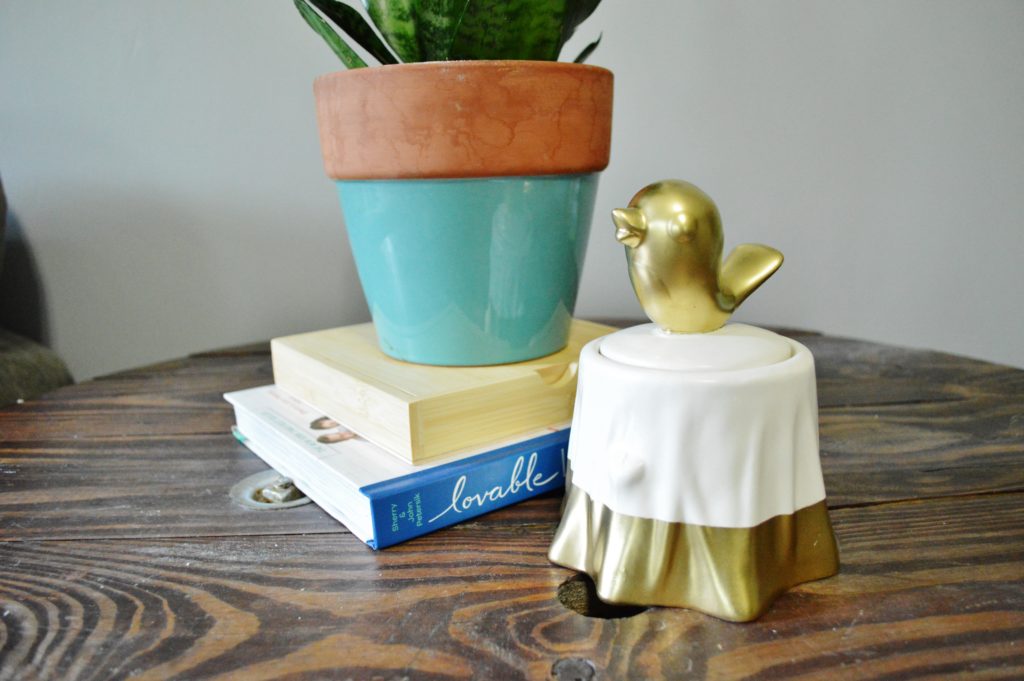 I grabbed this little bird at the thrift store months ago. It was cute, (and new with tags) but I never found a place to use it so I forgot about it. I think my original plan was to use it for hair stuff or other girly things in our bedroom, but it sat unused in there for a loooong time. Maybe a year or more.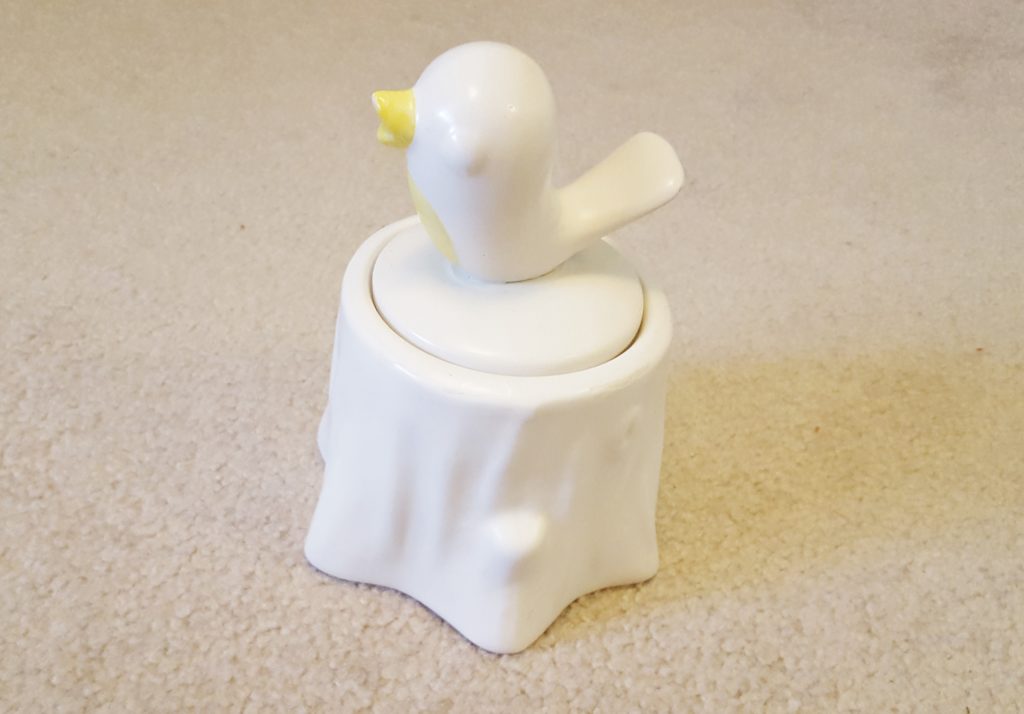 Recently, I've been on a kick of painting things with gold spray paint and I happened to see this guy while putting laundry away a few weeks ago and thought it would be fun to give it a shiny makeover. Because gold paint is the bomb.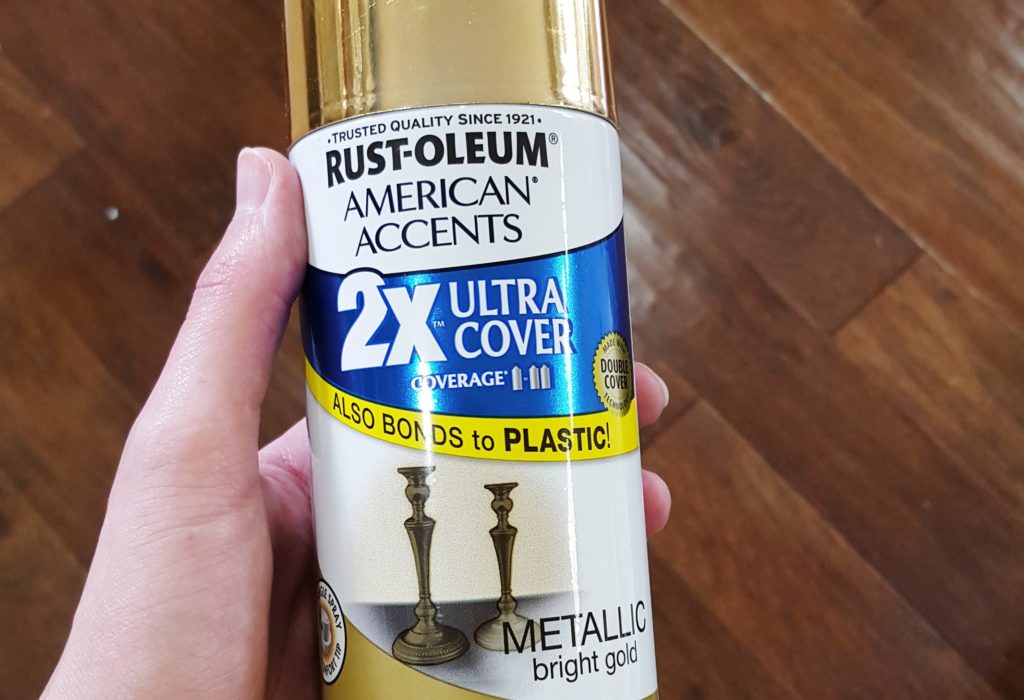 The process was simple.
First, I just taped off the parts I wanted to be gold. Just be sure there are no gaps for the paint to seep under.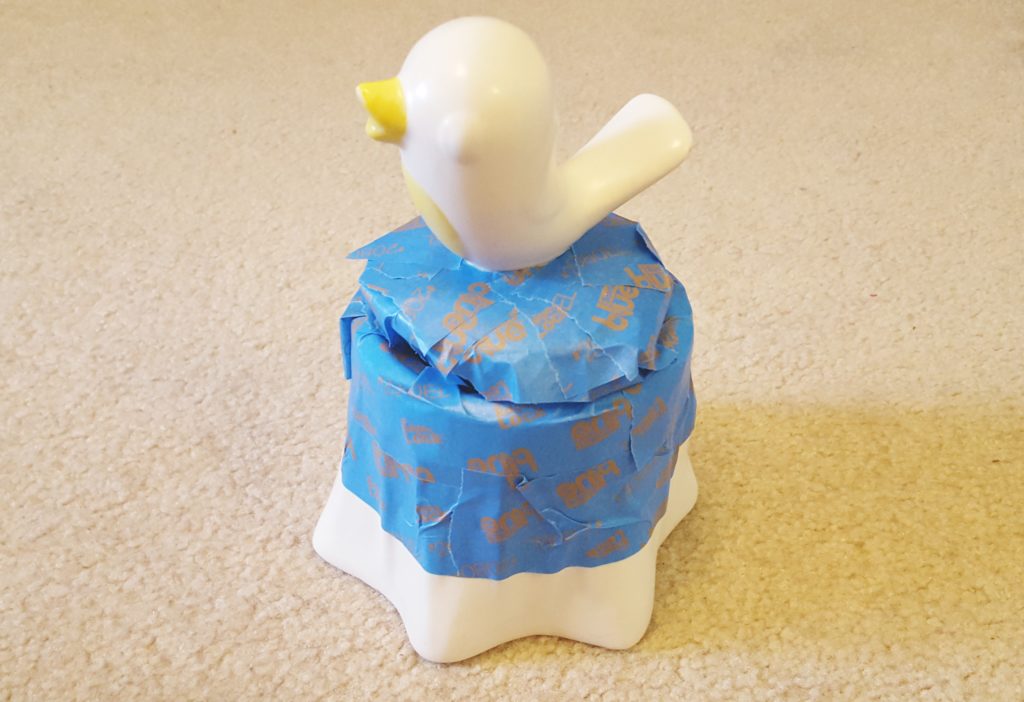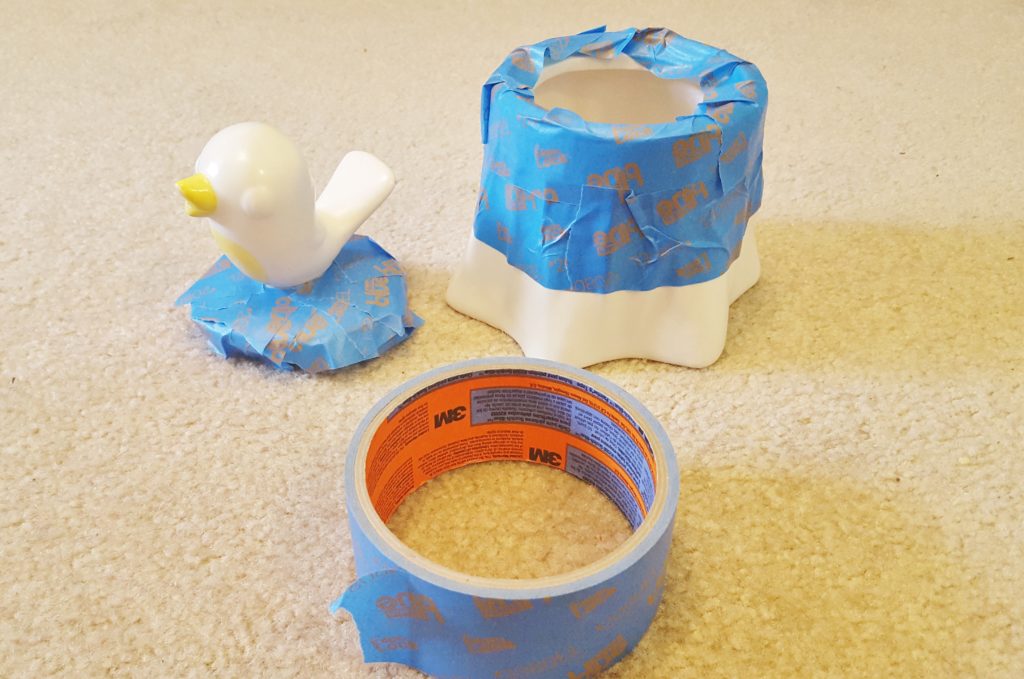 Then, I painted it gold. Because that's just what I do now apparently.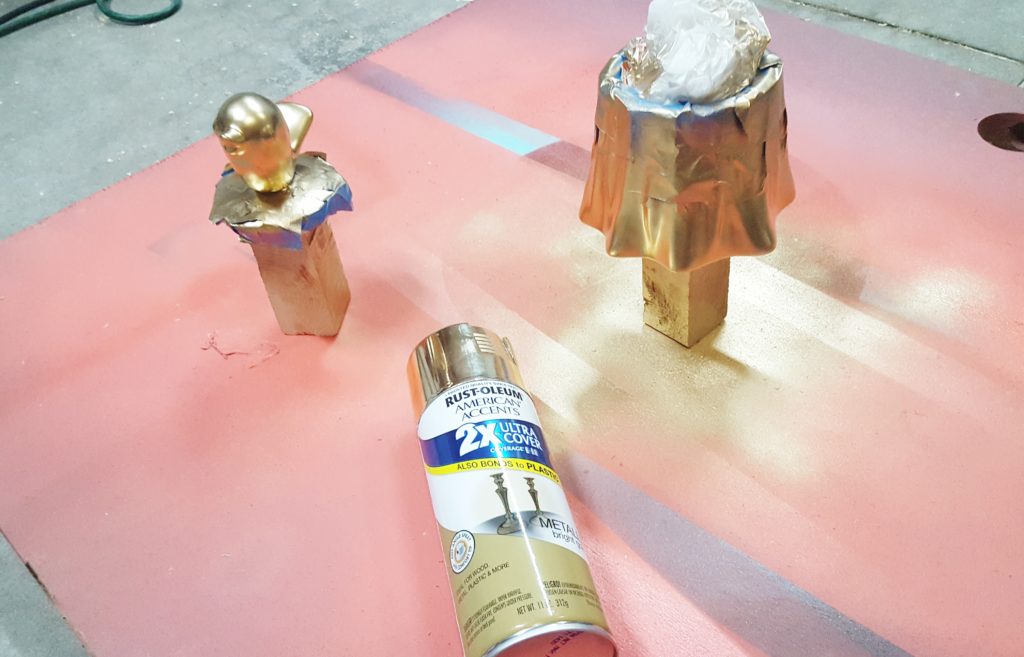 Then, I filled it with candy.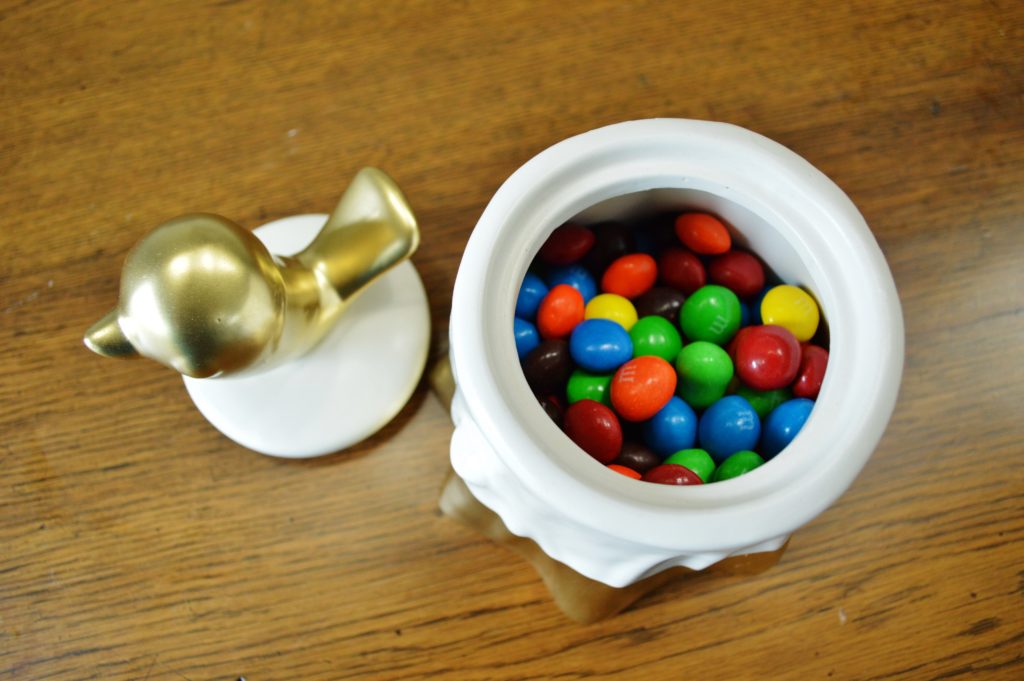 Then, I ate the candy and admired the shiny gold bird.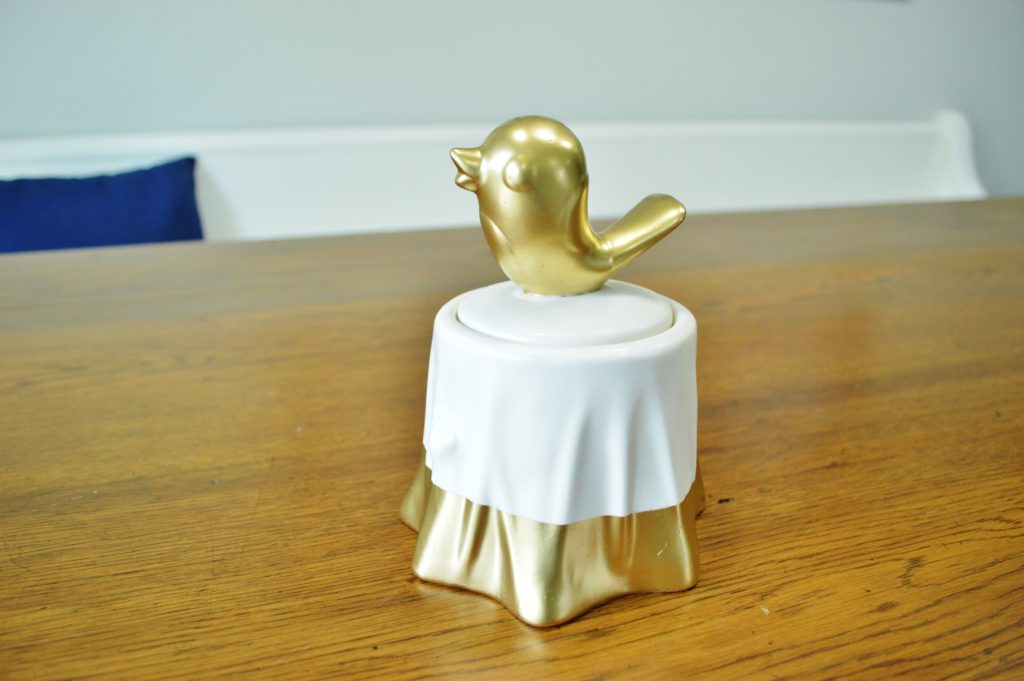 See, I told you it was simple.
But sometimes the simplest projects are some of the most fun projects. This little candy dish has given me a lot of little smiles over the past couple of weeks. and not just because it's full of sweet chocolate goodness. Honestly, the last few weeks have been rough. And when a shiny gold bird candy dish full of peanut butter M&Ms is around, it's a little bit brighter.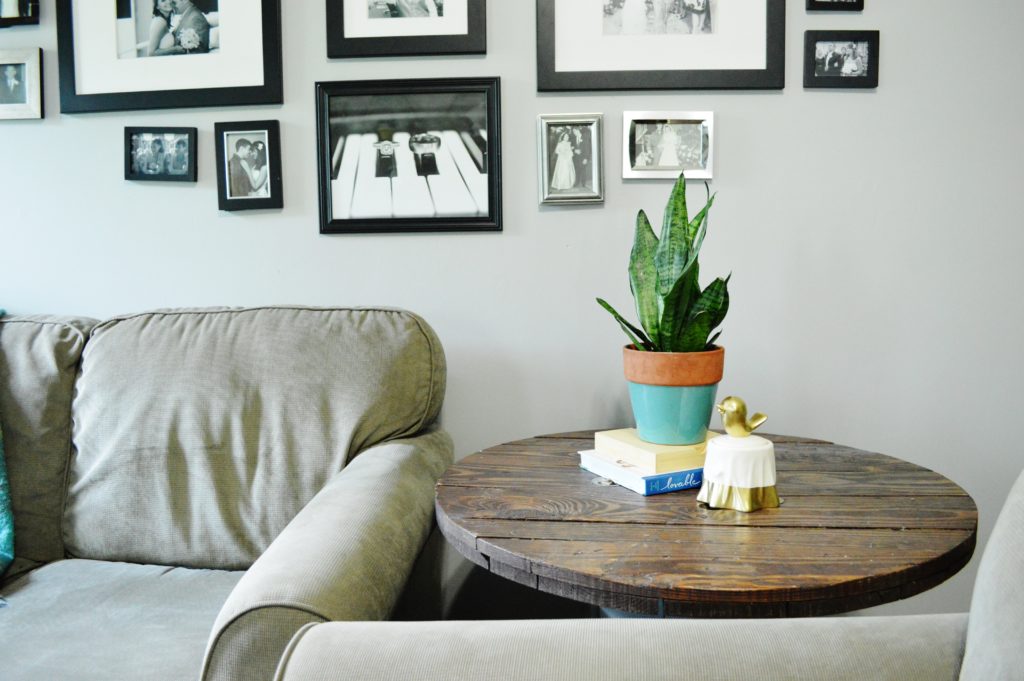 Plus, now I get to eat candy for breakfast. And for lunch. And dinner.
And I wonder why my pre-pregnancy clothes don't fit.
Oh, and in case you're wondering where the little man is during all this photo fun, he was right in there with me. Of course. Being a little explorer like usual.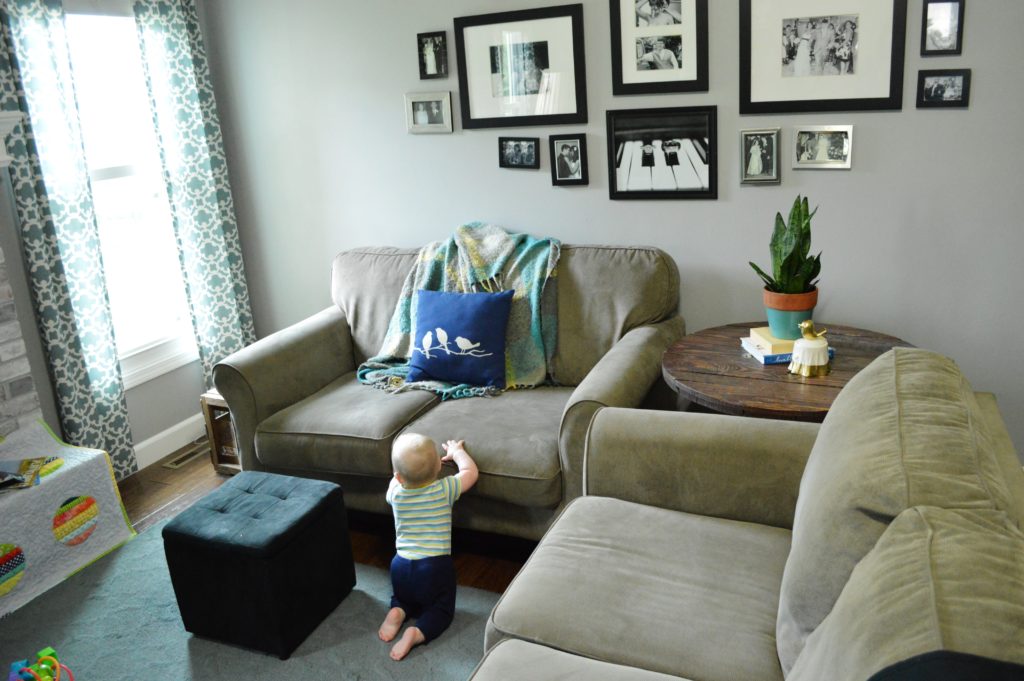 Thanks for sticking around for this silly, mostly pointless post where I basically just shared a bunch of photos of a gold bird. And candy. Because why not?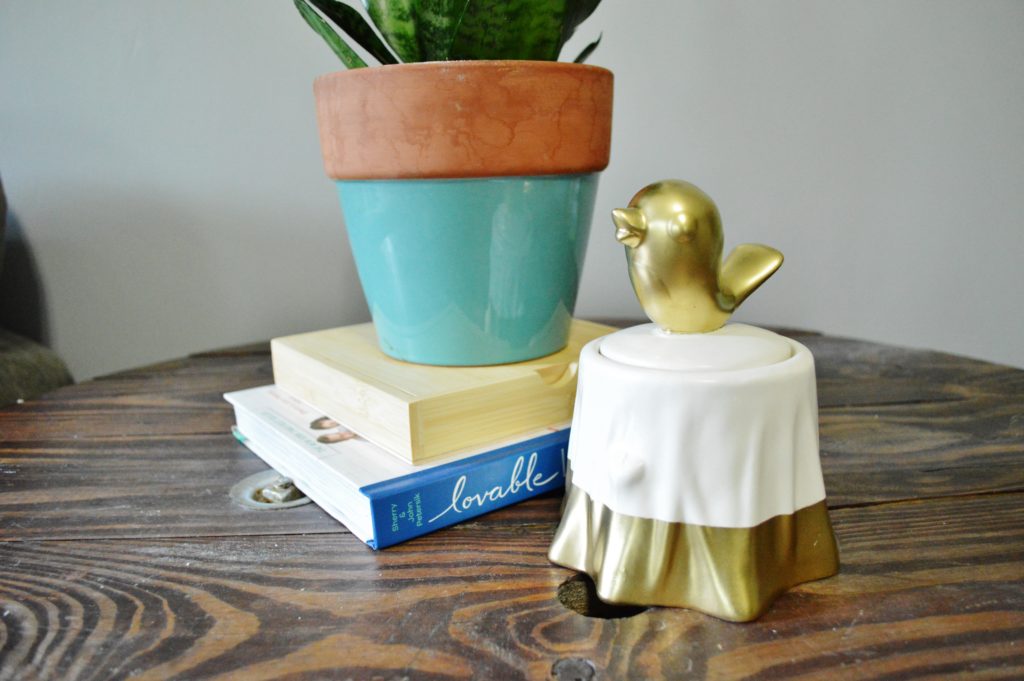 What little things make you happy when you're having rough weeks?
---
P.S. Want more gold in your life? Check out this tutorial I shared on Motherhood Inspired.