A more accurate title for this post would be "A Weedy Start."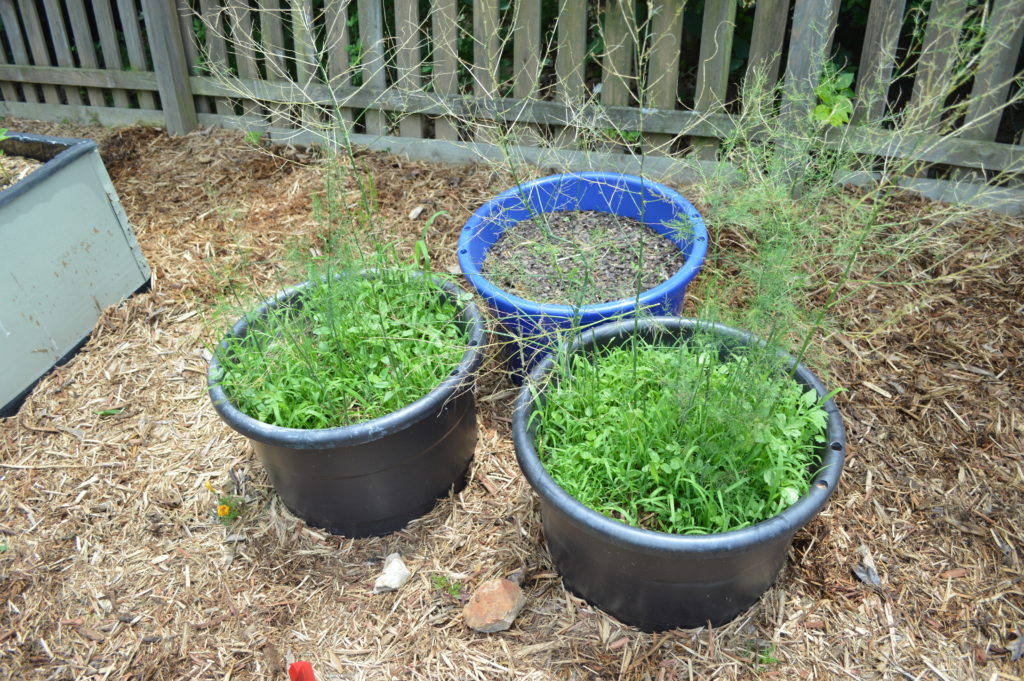 In case you can't tell, those are tubs of asparagus…or weeds.
Yikes, right?
Over the weekend, we spent a little while tending the garden. I had high hopes to get totally back on track with that this year after pretty much neglecting it after Will was born last summer. But, it looks like this year, we may also only devote limited time to this project. We'll just have to cross our fingers and pray for good growing conditions I guess.
Anyway, after a month of rain since planting everything, a few things have finally started to take off. Namely, the tomatoes are looking pretty good. They started really tiny, so I'm fairly pleased with the progress so far. Now if we can just keep them healthy, maybe we'll actually get a bunch of tomatoes this year!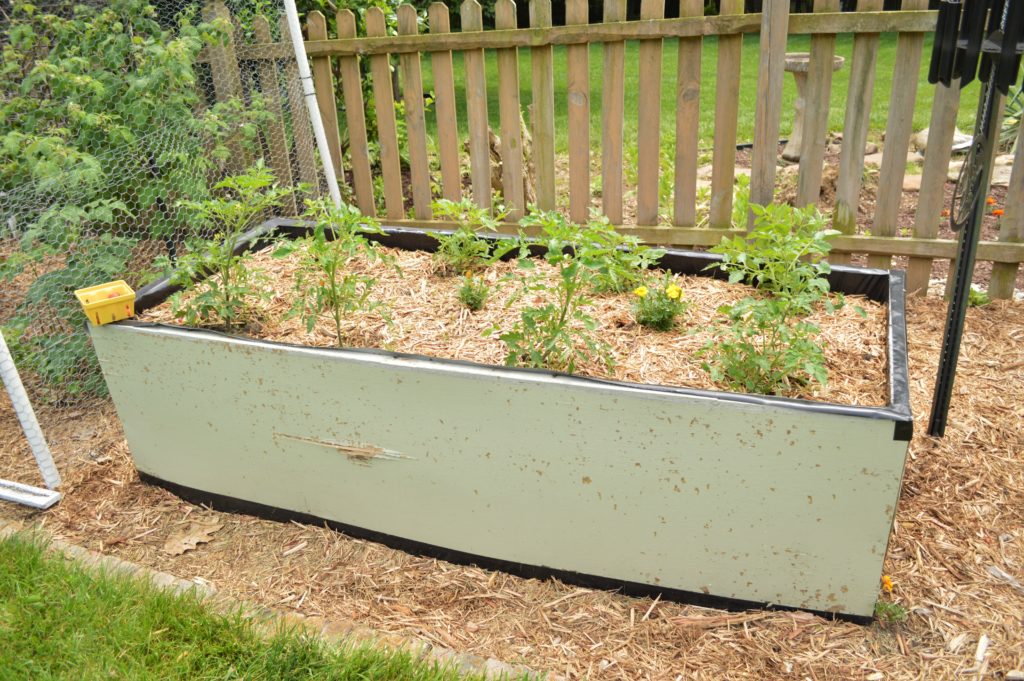 The peppers on the other hand, not so good…yikes. I think they have just had too much water. Poor things, all yellowed and tiny.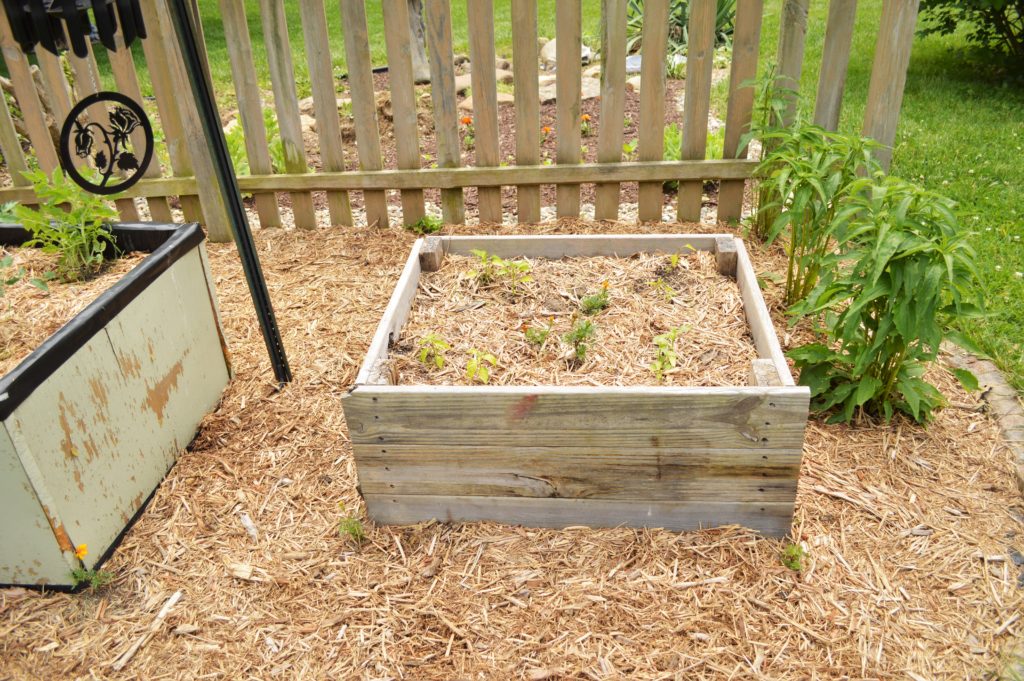 I may give up and by new plants to get us a better start.
The lettuce is doing "just okay" and the eggplants are covered in bugs. But the peas look good.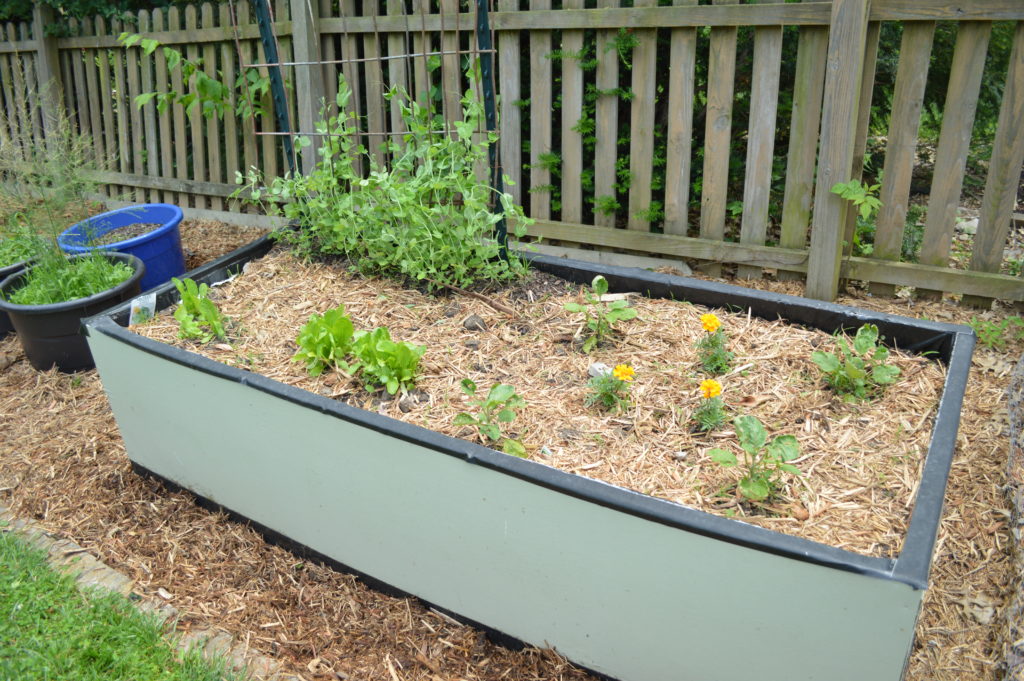 We seem to have ants that are "farming aphids" on our eggplant. I need to do some research to figure out what to do about that. It's gross how many ants and aphids are out there. Ick.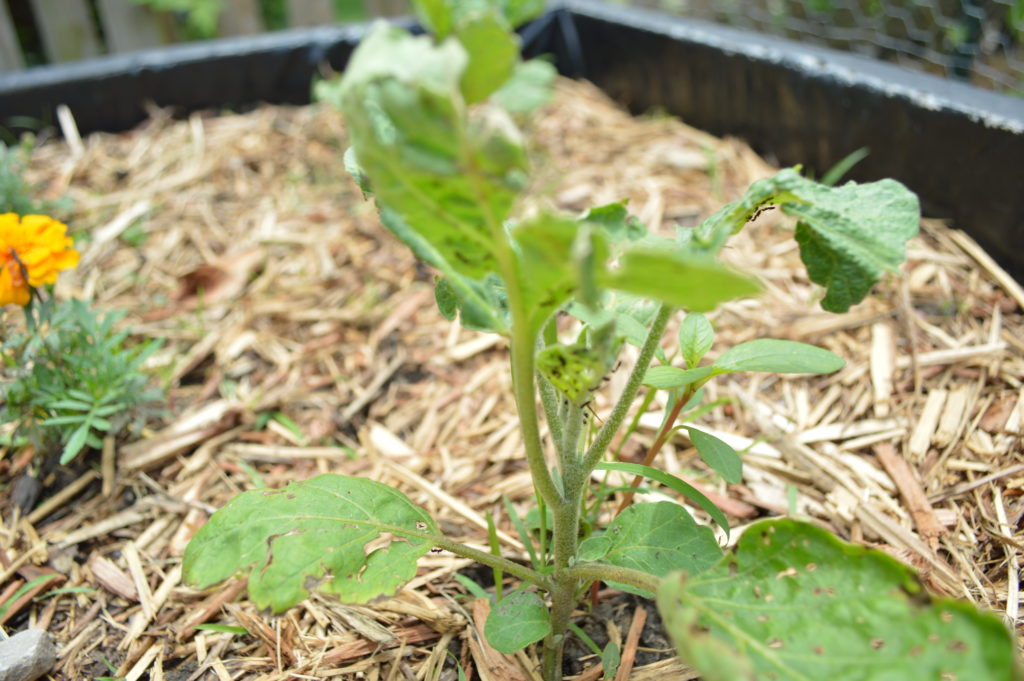 The green beans are doing well. (They always do. Easiest things to grow. Ever.) The cucumbers are also having a slow start, but coming along okay. And surprisingly, the peppers I sort of randomly stuck in this bed because I had them left over are doing okay. Crazy.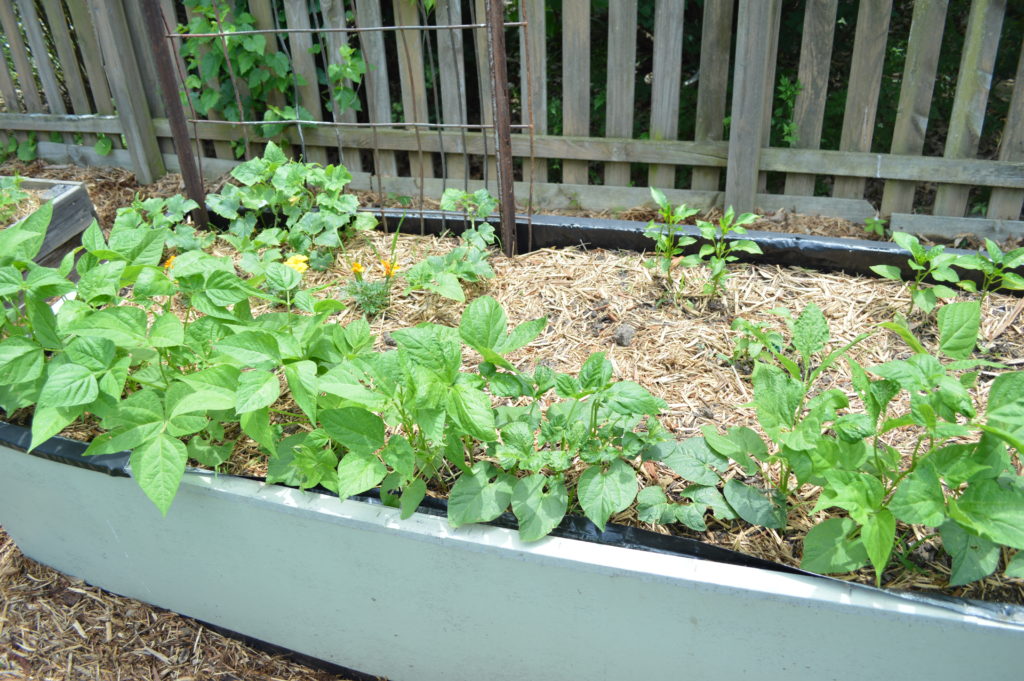 And the zucchini are blooming already. No signs of squash borers but I'm sure they are coming. Darn suckers. I just have my fingers crossed we'll get a few zucchini before they get all our plants.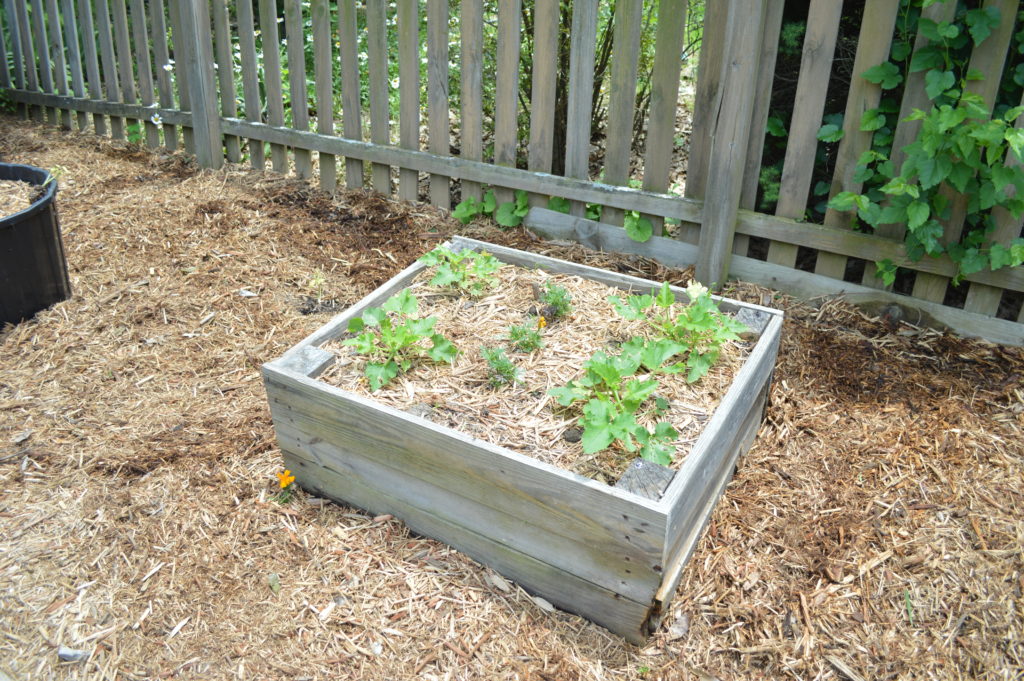 The broccoli and cauliflower look good, but there are no blooms. I'm not sure what the problem is there…hopefully they come later on, or we just have some pretty greenery I guess.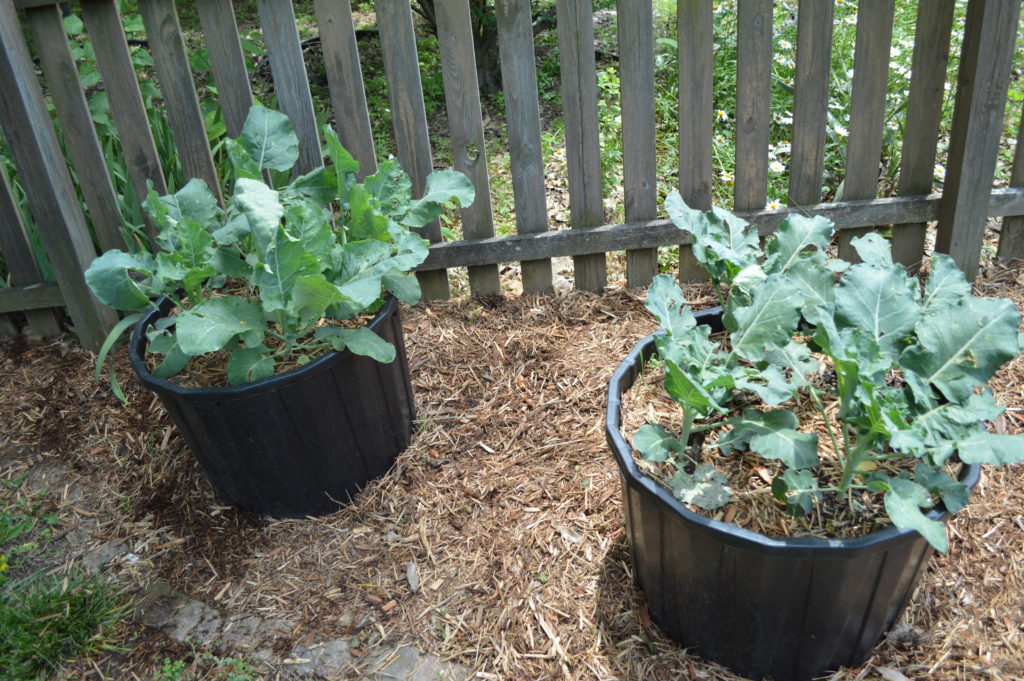 The okra didn't make it and I'm not sure the acorn squash will either. I may replant something else in those spots. Ah well.
But, I'm so excited to say we have raspberries this year!! Not just raspberry canes, but actual, honest to goodness raspberries.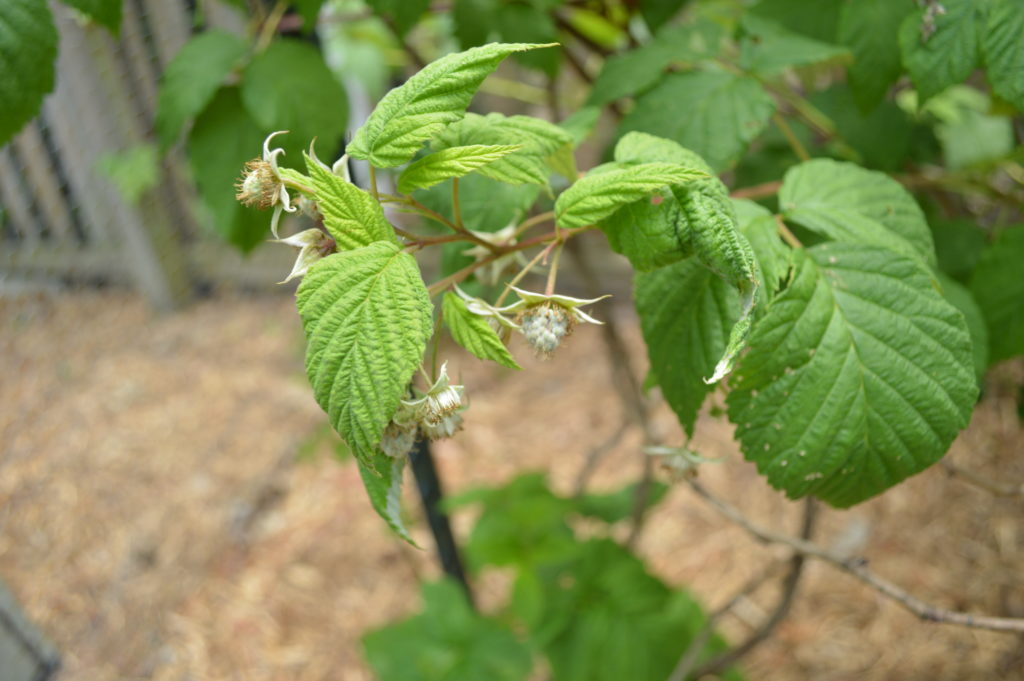 After 3 years, this is long anticipated and just in time. (I was going to rip them out if they didn't produce this year.)
But it seems to have come at a cost because we only have like 5 blueberries. What gives, blueberries?
The strawberry towers (read more about how we made those, here) are doing reasonably well.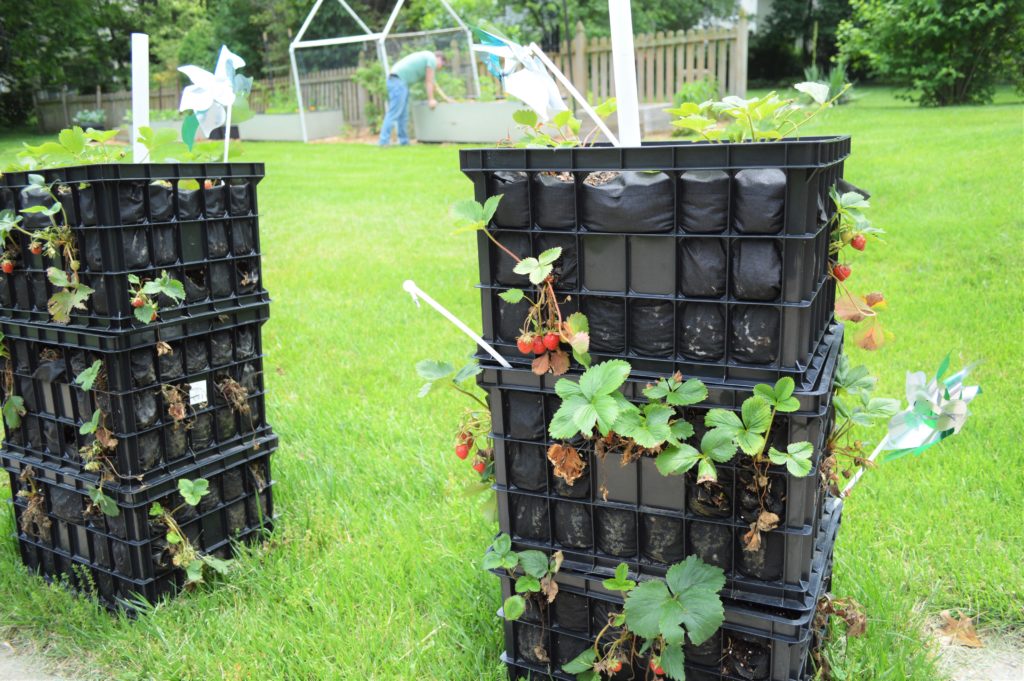 We did loose a bunch of the ones we transplanted, but have still already gotten a lot more berries than we did last year, so it's a success. And I'm hopeful these will produce runners that we can replant later in the summer.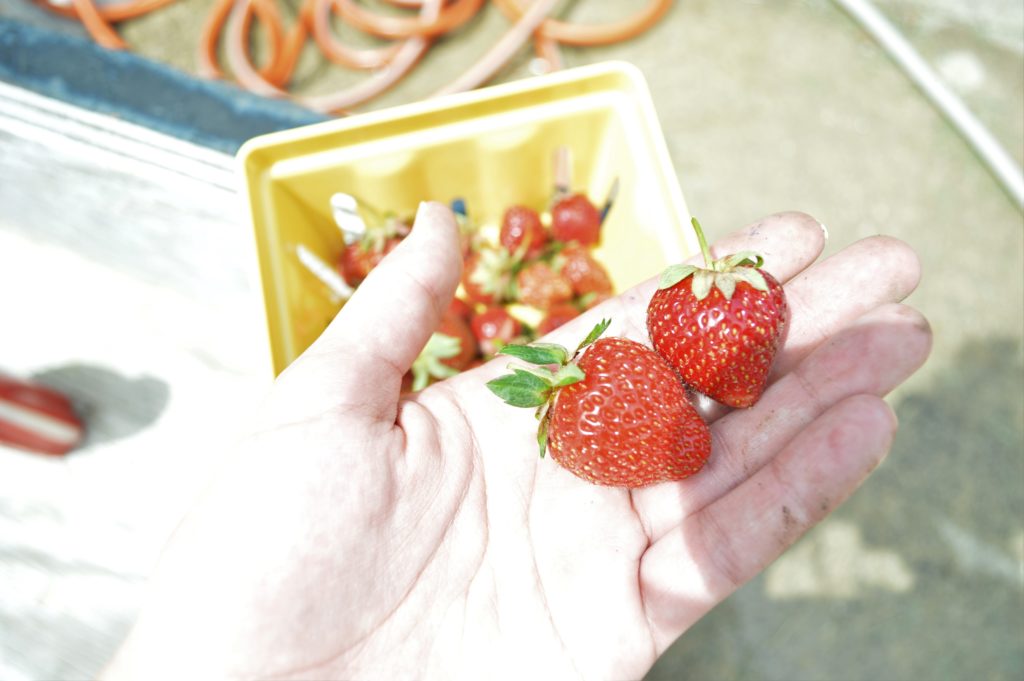 All in all, not too terrible considering we haven't had very good growing conditions, nor have we put in too much effort in keeping the weeds and pests at bay. And, its really early. I'm hopeful in a couple weeks, we'll be off to a better start. Still, it's better than no garden!
(At least, I think so. Wyatt wouldn't mind so much, I don't think. He likes the harvest, but doesn't like any of the work you have to do to get there. Ha!)
Any gardeners out there? Any tips or tricks to share? Any updates or photos? Leave a comment and share!