~ This post contains affiliate links, which means we will receive a small commission if you make a purchase after clicking on our direct link. Don't worry, it doesn't cost you anything extra. And, we won't recommend anything we're not personally a fan of! Please reach out if you have any questions about sponsorship or ads on our blog. We're happy to help explain how this works, and as always, thank you for reading and supporting LovingHere! ~
---
Today, I'm sharing a DIY desk organizer that I revamped to use on my desk.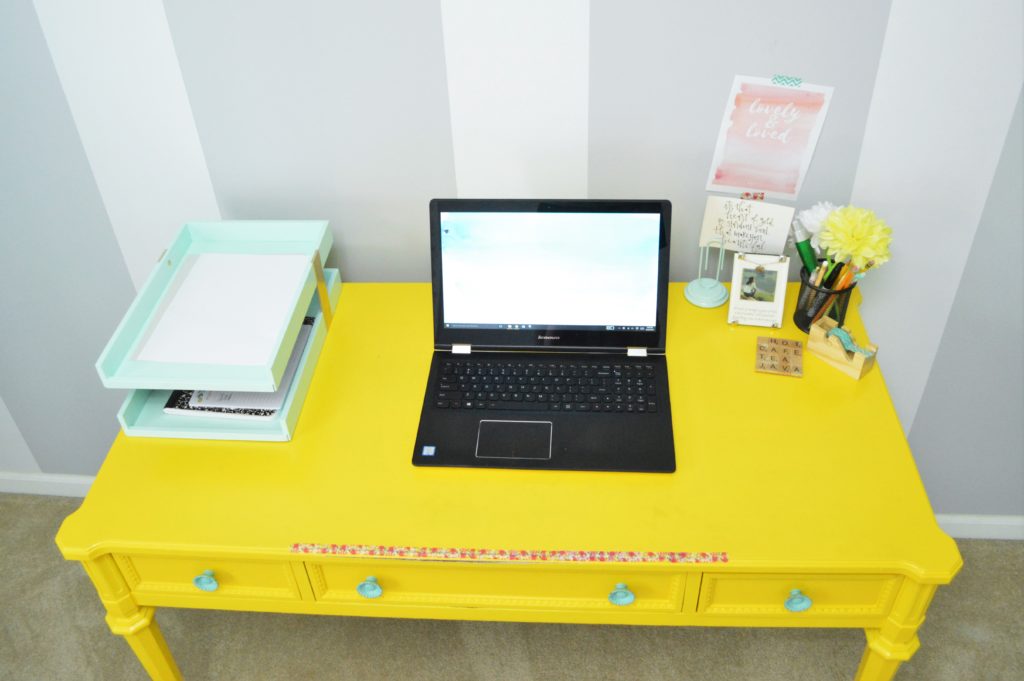 Awhile back, I posted this photo on Instagram:
Yikes.
So, you could say I have a bit of a mess problem in my office. Recently, I've started trying to tackle this issue head on. I've made piles, I've thrown things away. I've moved piles around and made new piles in their place…but the mess just kept coming back.
One of the main issues is that whenever I'm doing my daily pick-up of the rest of the house, I tend to have few items that I'm not sure what to do with or where to stash…so they get dumped in my office. Usually on my desk so I "remember" to come back and deal with them later. Which translates to a growing pile of junk and miscellaneous items. I knew I needed to break this habit, and I needed a system in place that worked for me to have the things accessible that I need, while providing the stress and clutter-free desk I needed to actually get anything done in this room.
So, when I saw this cool old wooden stacked desk organizer at our favorite local thrift store, I grabbed it and quickly made time to remake it into something a little fresher and more fun (gold–duh!) in hopes it would help me solve my desk dilemma.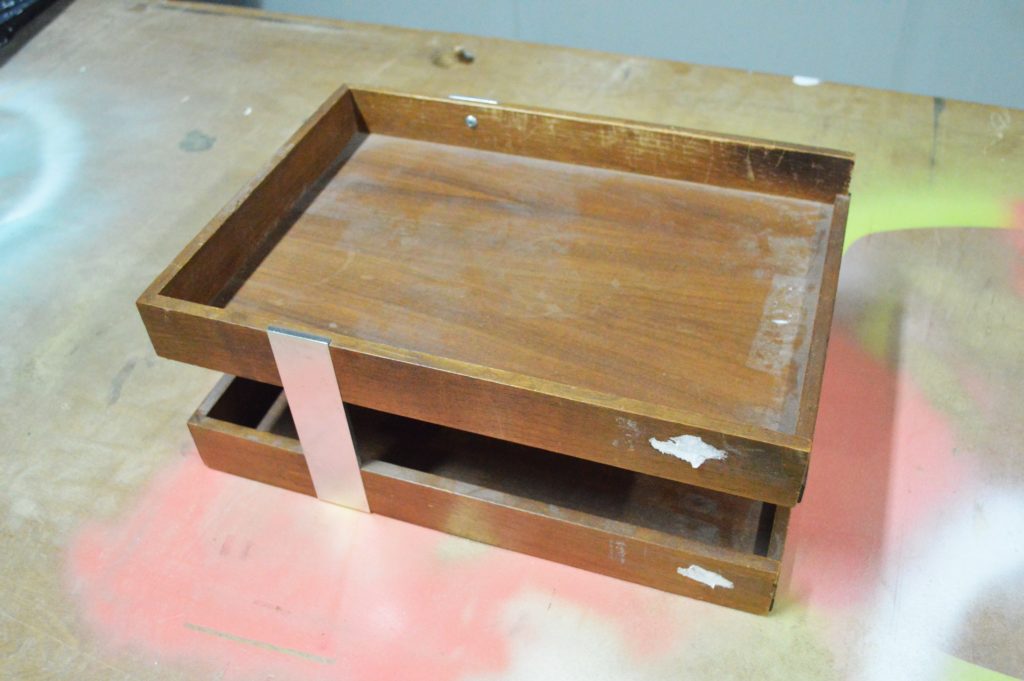 The price was right…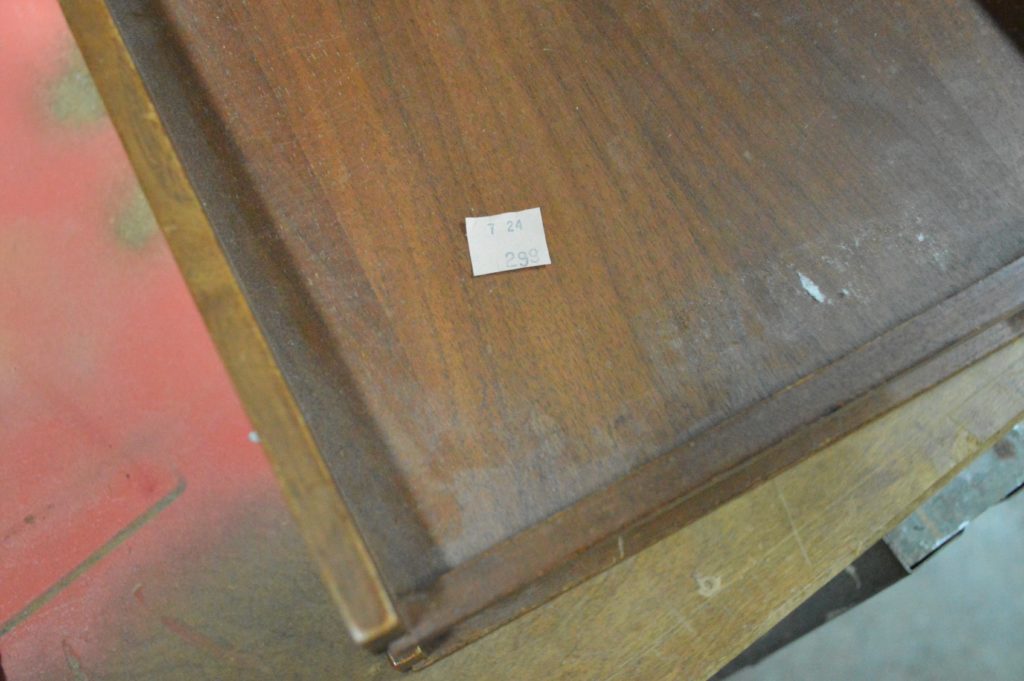 The process was fairly simply. Step one was to remove the gross furry felt from the bottom on each tray.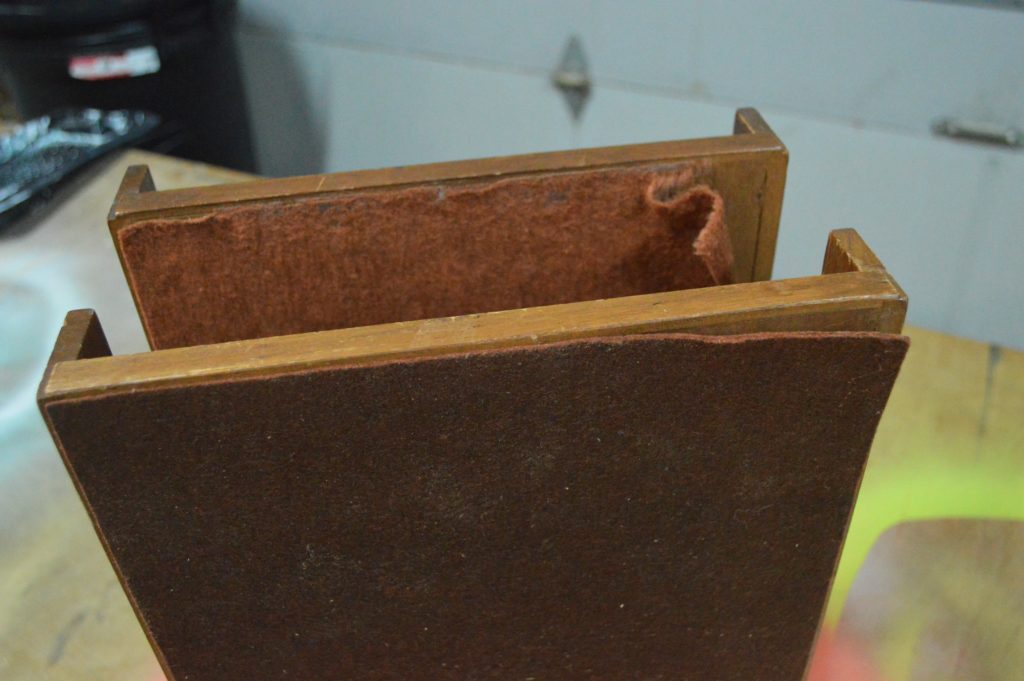 I had to use a scraper to get all the residue off. Ew.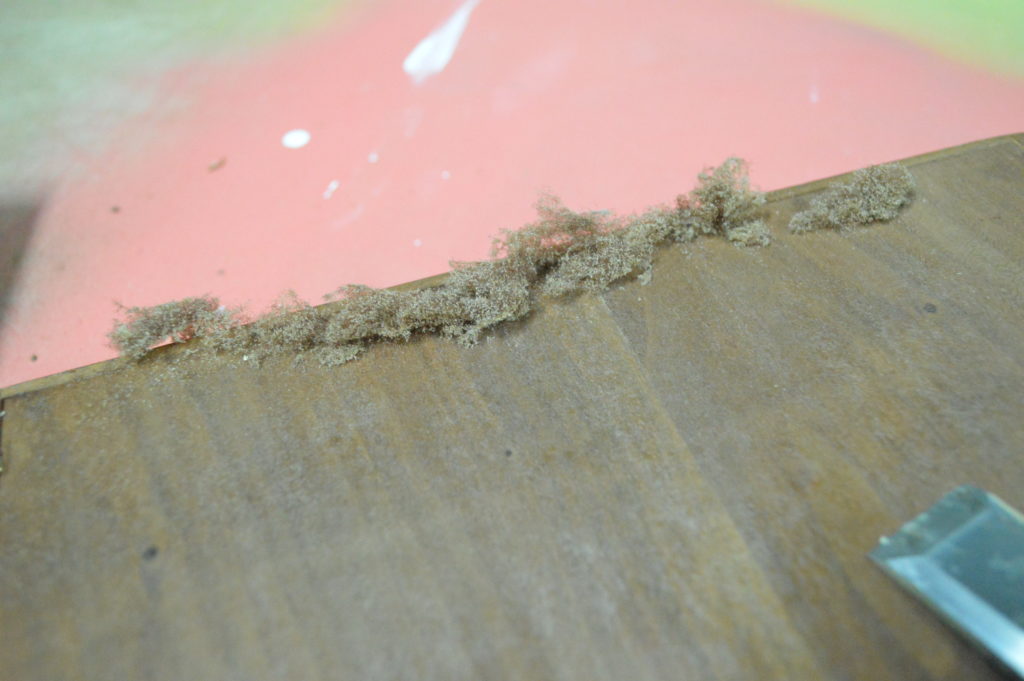 I also used the scraper (really, it's a chisel, but it worked) to remove some sticky, gunky residue from the top, sides, and bottom of each tray.
Step two was to remove the screws and disassemble it. Then, the metal got a coat of my favorite gold spray paint. And the wooden boxes got a fresh coat of a very light aqua color. I considered leaving them the natural wood tone, but the wood isn't very good quality and there were were a lot of scuffs and some sticky gunk I had to scrape off so it ended up having to be painted.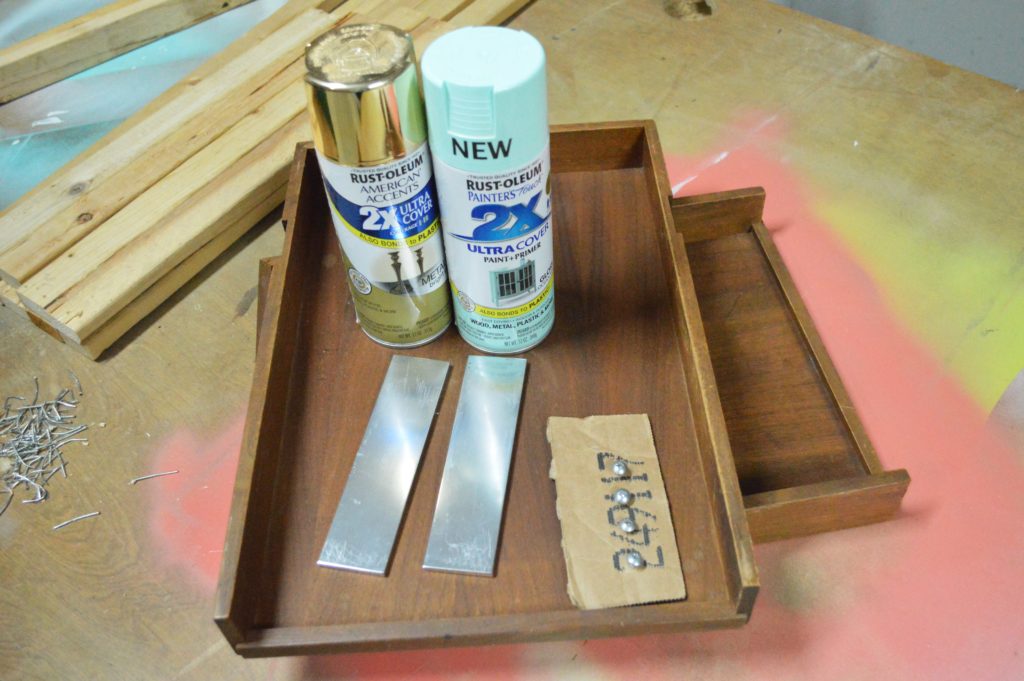 After everything dried for several days, I screwed it back together and then added it to my desk.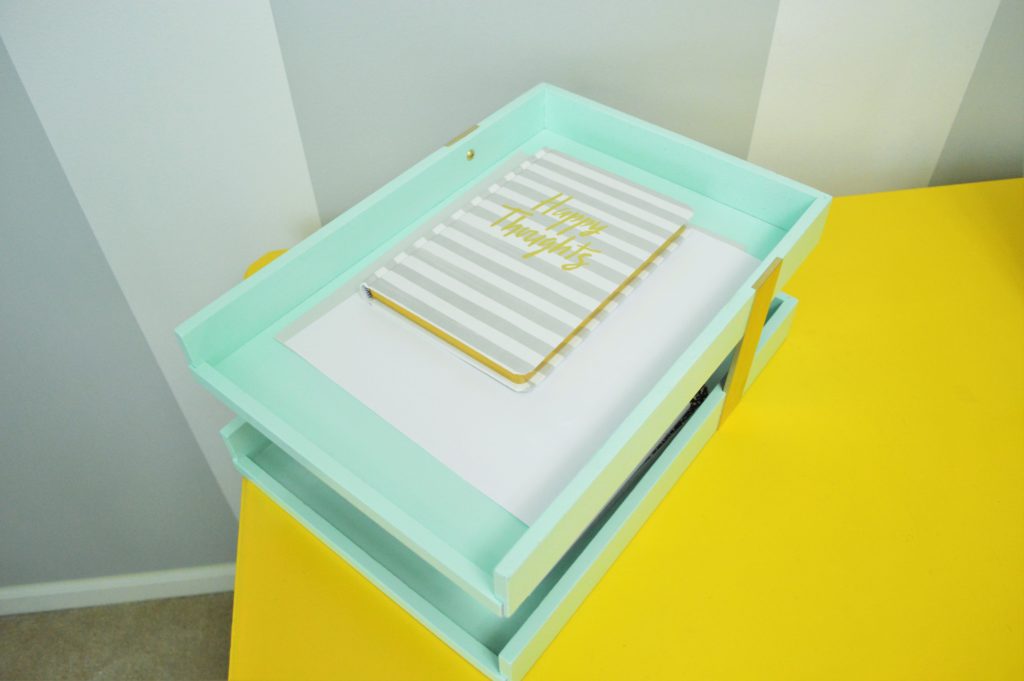 So, the top has become my "inbox" of sorts, a dumping spot for things I'm not sure what to do with or don't have time to deal with at the moment. But, the rule is that when my inbox gets full, (or sooner if I'm lucky!), I will take the time to clean it out instead of letting it spill out all over the rest of my work surface.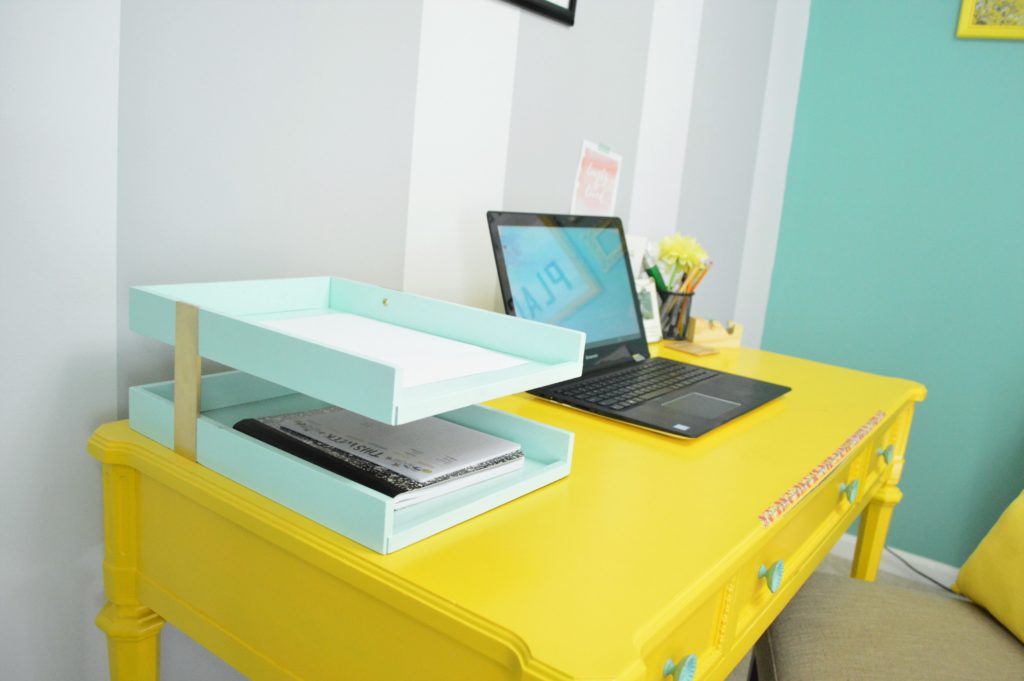 The bottom is for my papers and notebooks that I use on a daily basis. This gives me a place to tuck them away so my overall desk surface can stay a little neater. And the gold details are just really fun. They happen to match a notebook Wyatt's mom recently gave me.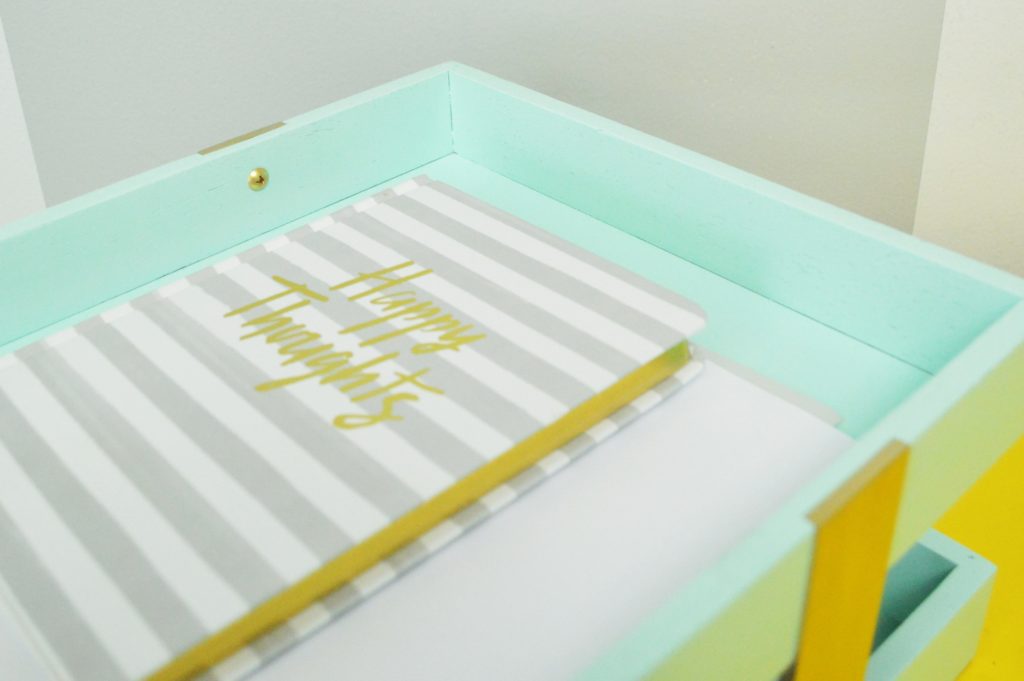 Of course, this box does take up some room on my desk…but I think the real estate isn't being wasted. After all, the stuff that was burying my desk before was taking up way more space than this, and if I can keep this system going, I'll be way more productive when sitting at my desk. Heck, I was more productive sitting at my desk to write this post than I have been in weeks!
However, ideally, I would have another couple of surfaces in my office for things. Right now I only have the little printer cart (which is currently covered in a few decorative items and a few functional items (bill organizer, stamp box) as well as a few random things that are just stashed there for now (a couple cards and gifts I am getting ready to send to friends and family members). Other than that, the only other surface in here right now is the cart I'm currently using to hold baby plants. I think I'd do well to add another cabinet of some sort. But, overall, just cleaning off my desk and adding a small organizer made a big difference.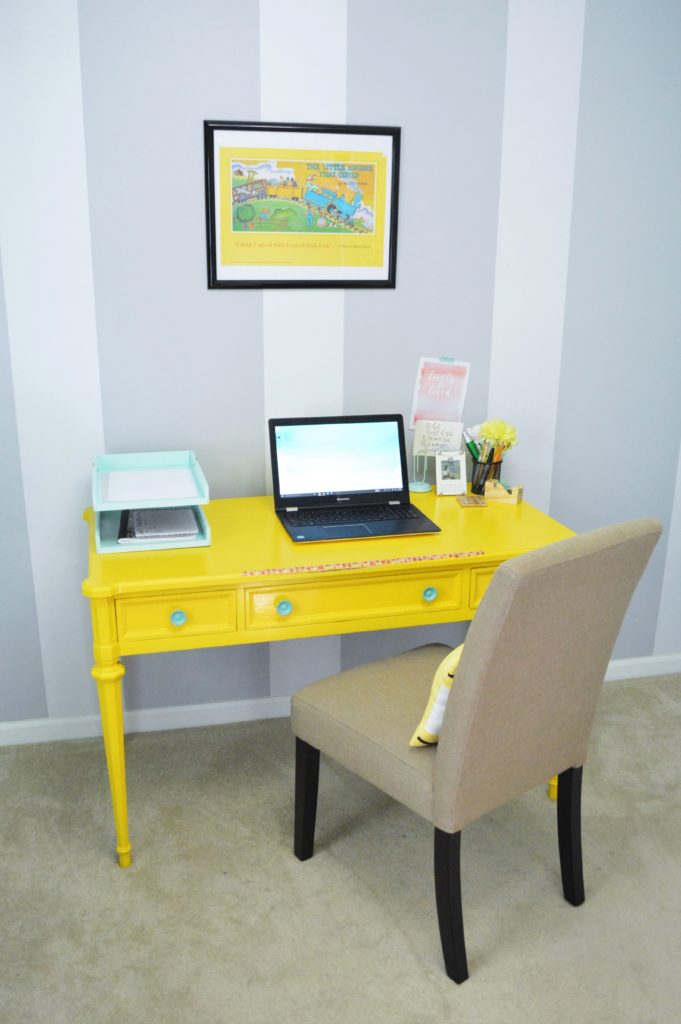 Also, I'm super proud that I managed to get this room cleaned out enough to even take these photos. It has been a disaster area for the entire summer so far and honestly, has caused me a little bit of anxiety. Simply cleaning out the clutter on my desk and removing a bunch of other piles of of junk (store returns, paperwork from the hospital stay when I had Will, random toys and baby gear, etc.) has lowered my blood pressure several points I think.
And, if you don't have any thrifted paper trays to fix up, try this pretty one from Target. At only $9.99 each, you can buy two or three, and then stack them to make your own organizational center.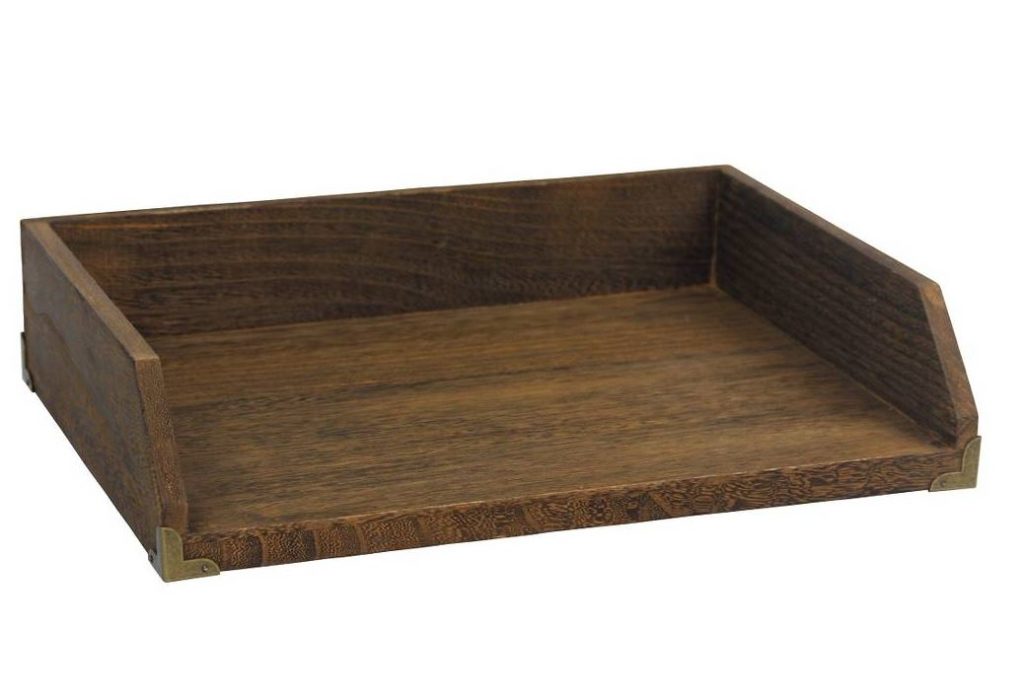 Or, this cool hanging file organizer by Nake Berkus.  It's only $12.99 and will give a really similar look and function without any DIY needed, although you know we like a good makeover project here. Still, these Nate Berkus office supplies tempt me every time I walk through the store. Wyatt has to almost physically restrain me!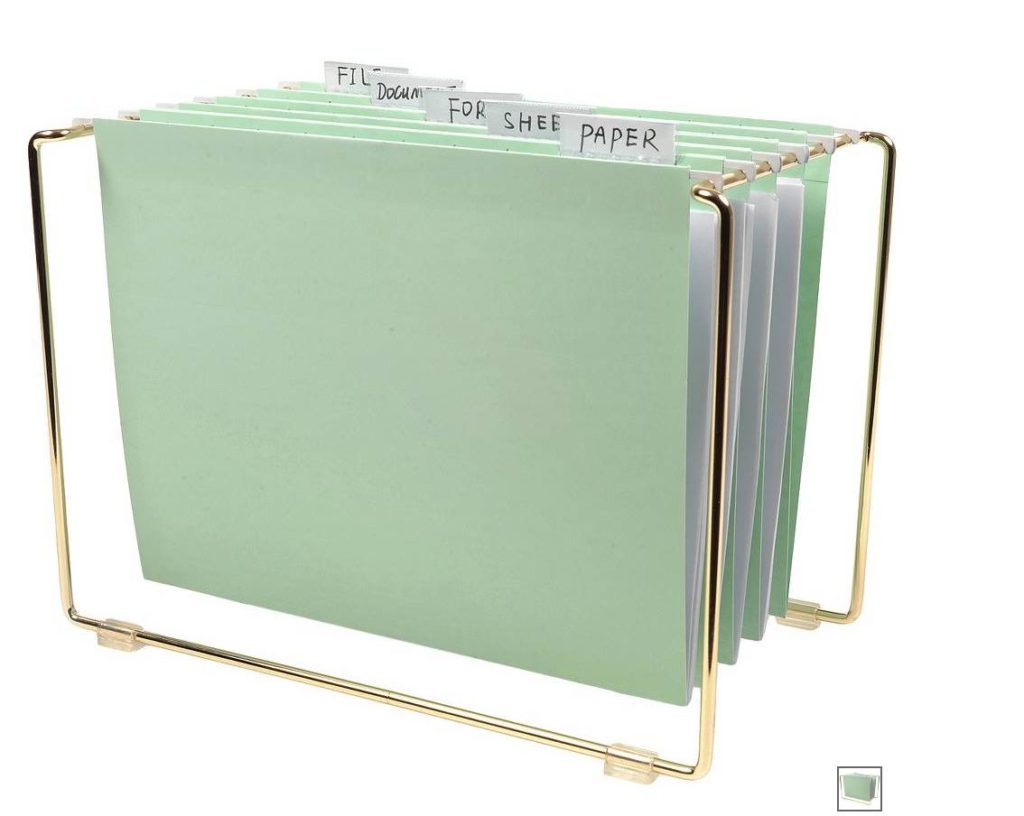 Anyway, there's your home office organizational motivation for today. If I can clean my desk, so can you!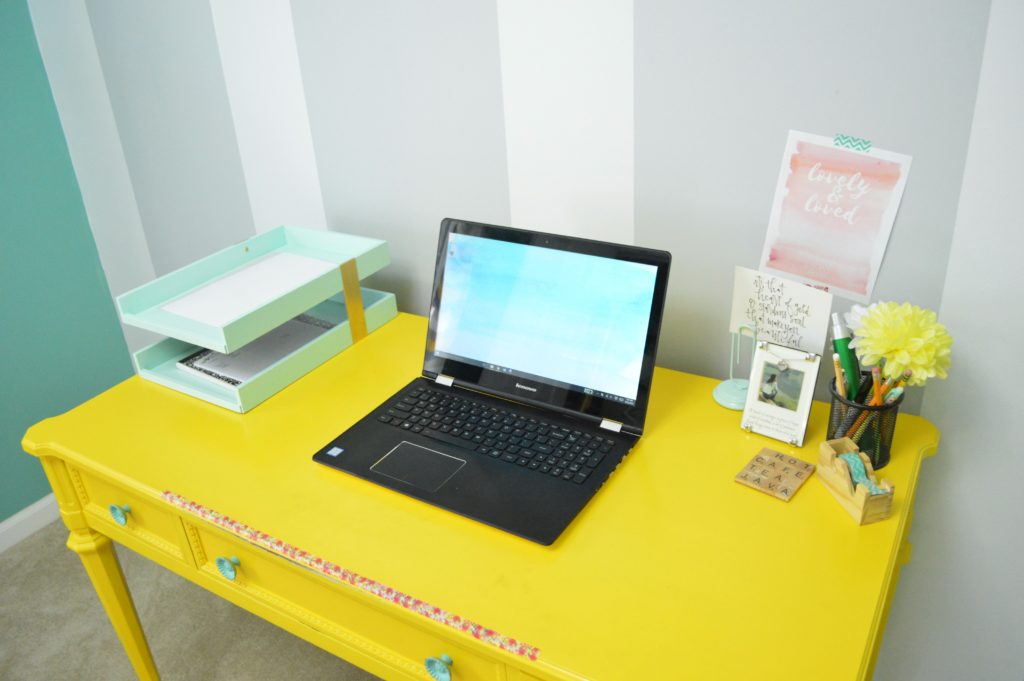 What are some of your best office organizational tips? I'd like to grab a cabinet and really finish pushing through this office organization project while I have some momentum going. Share your secrets for success!