I think I mentioned one of our favorite Christmas gifts several months ago. It's an old topographical map from our little suburb area from Wyatt's brother, and we really liked it.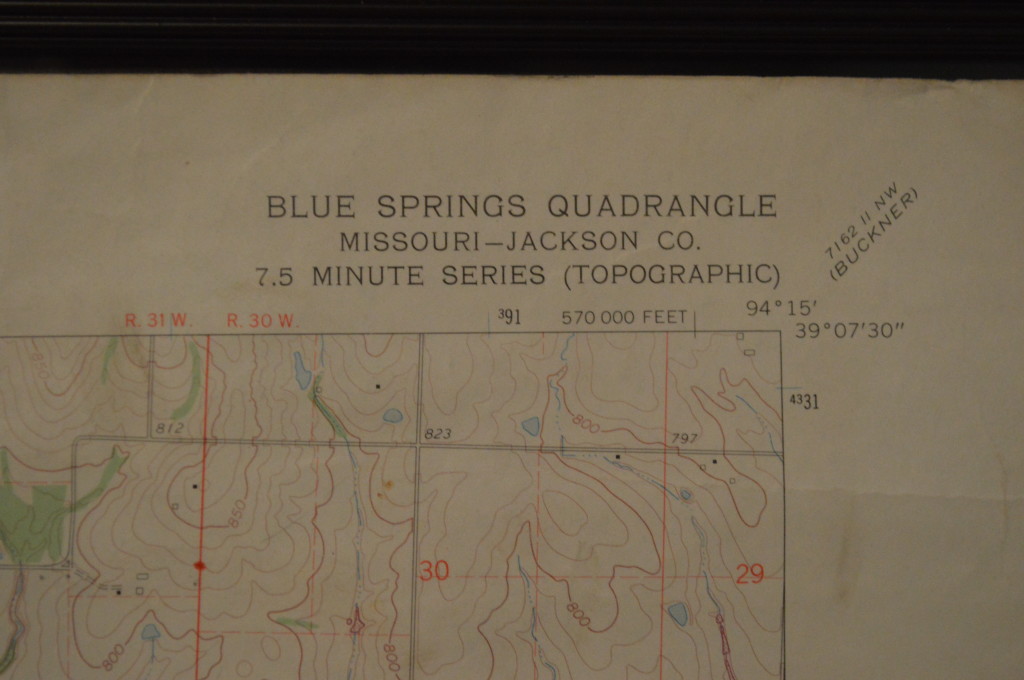 It came rolled up, but it has also been folded several times, so there are a lot of wrinkles and creases. Plus, since it's pretty old we wanted to make sure it was really protected in a nice glass frame.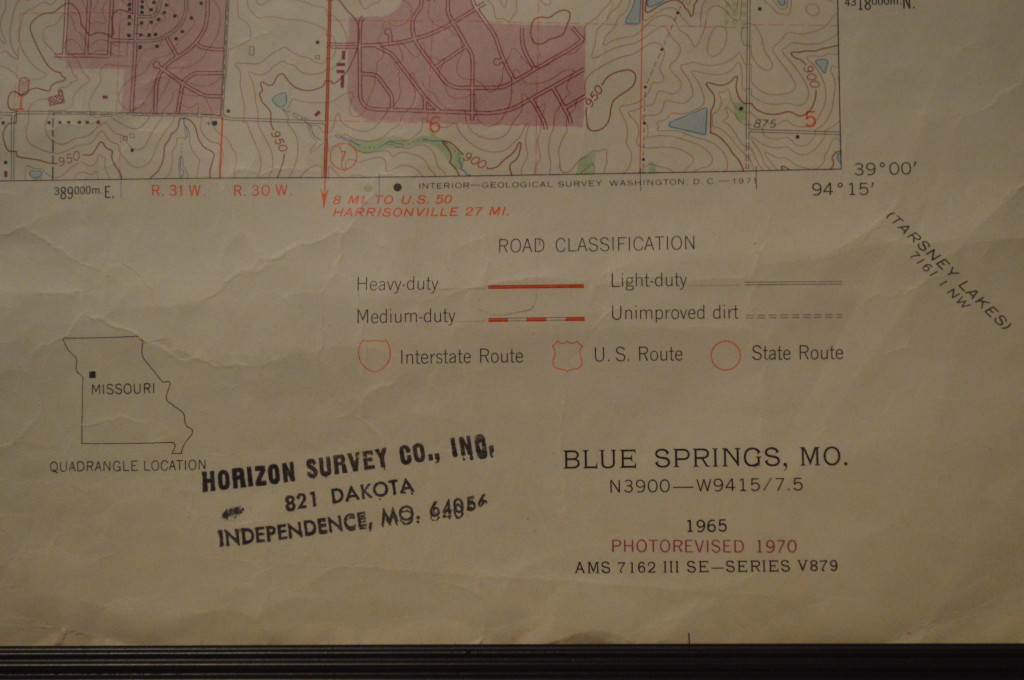 (As opposed to our map pinboard that we didn't put behind glass so it would be accessible for us to add pins to.)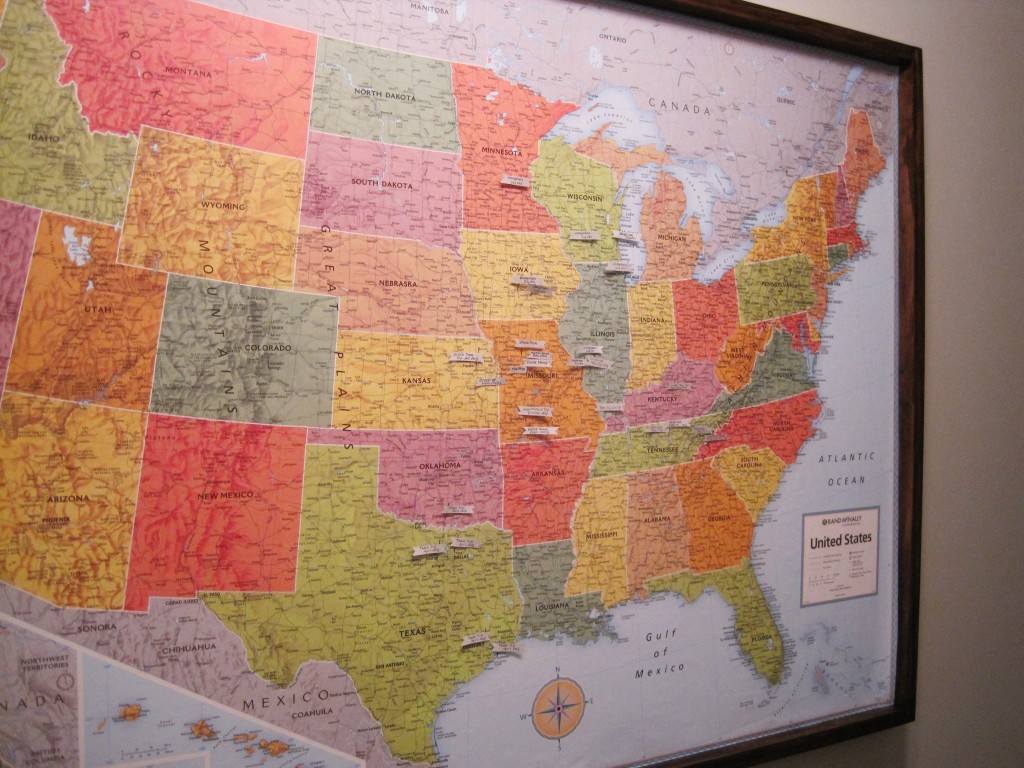 Because I knew we'd be wanting to add some new artwork to our walls (We still have a bunch of rooms with bare walls, not to mention the fact that we have a completely bare basement.), I stockpiled a few large frames I'd found at garage sales and thrift stores.
Luckily, we had one that just the right size. Although, I wasn't crazy about the light blue-gray-green color of the frame, though, so Hubs took it apart and removed the glass. Then, I sprayed the metal frame with some Dark Walnut Rustoleum spray paint.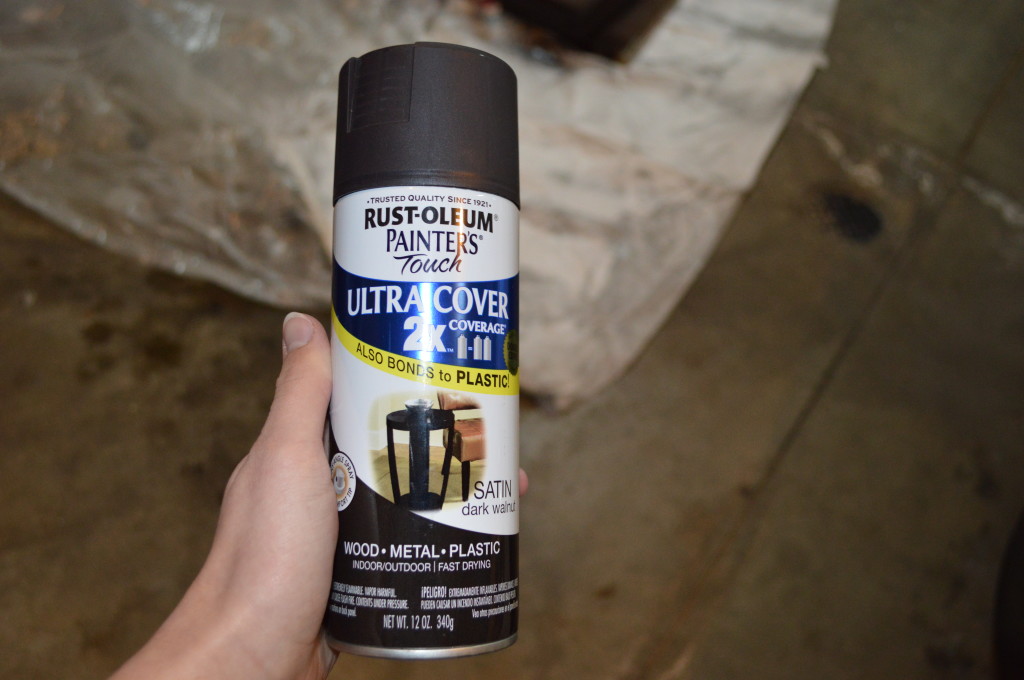 I think  it did a good job of providing a high-contrast frame without being too stark against the faded, yellowed map. It turned out really well, I think, especially considering it had real glass and a sturdy metal frame for $2!
After a good cleaning, we were ready to assemble everything back together. In order to hold the map in place neatly, we layered it face down onto the glass, then added a sheet of posterboard I'd had on hand in our basement.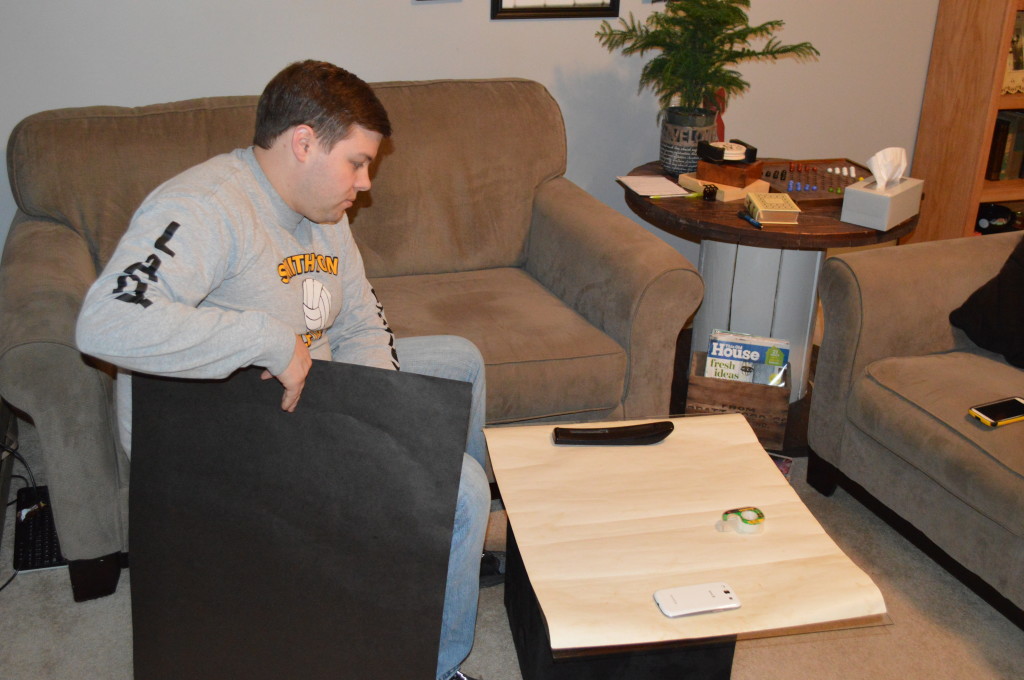 To secure it, we wrapped a small piece of tape around the edge of the glass in several places and we were good to go.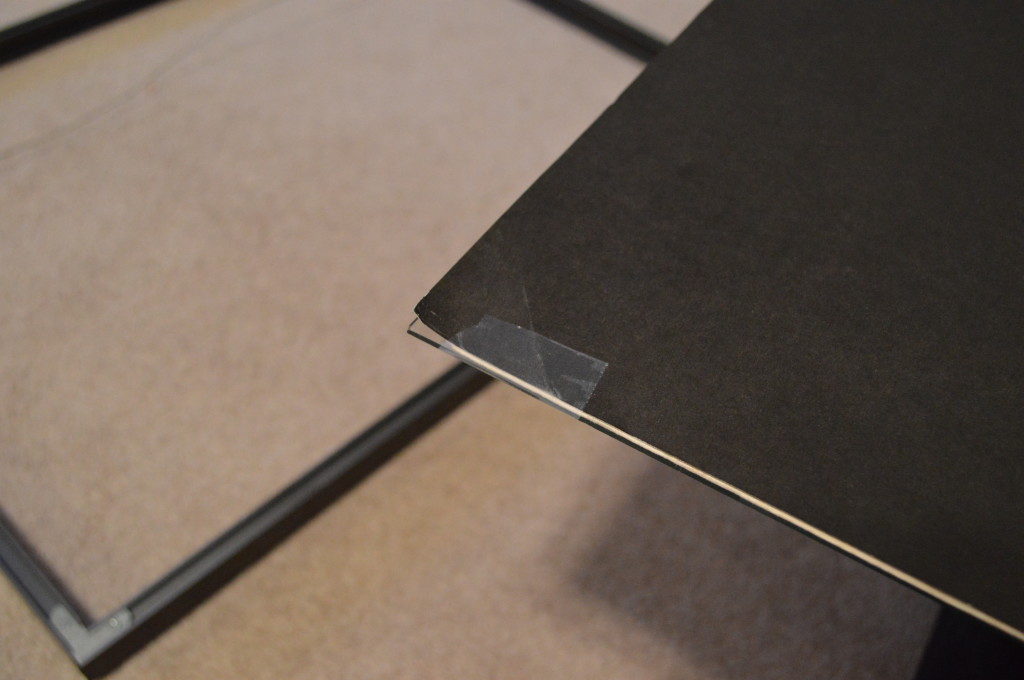 I'm really excited to get this hung up in the guest room, which seems like a fun place for a vintage map of the city we live in. Of course, we don't get many visitors who are from far away, but if we ever did, I think it would be a fun piece of artwork to share with them.
And yes, there are ziplock bags on our dresser in there, BECAUSE THIS IS REAL LIFE, PEOPLE. 🙂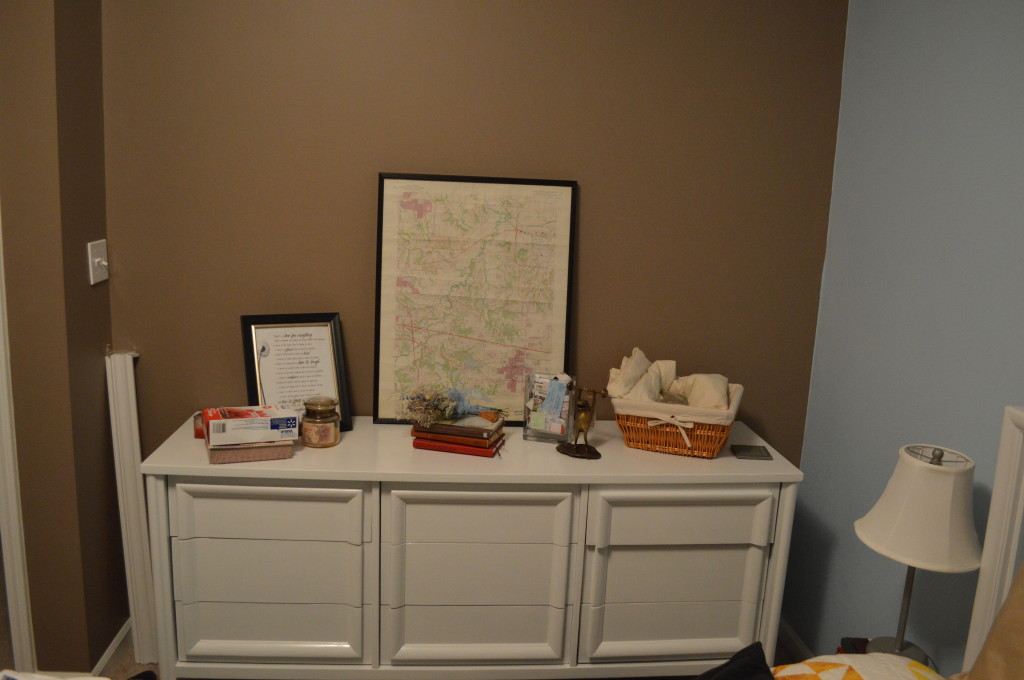 We're planning to hang this up eventually, but we aren't sure exactly what else we're going to group it with on the wall, so we weren't sure exactly where we wanted it to go. So, for now, it's fine leaning up on the dresser.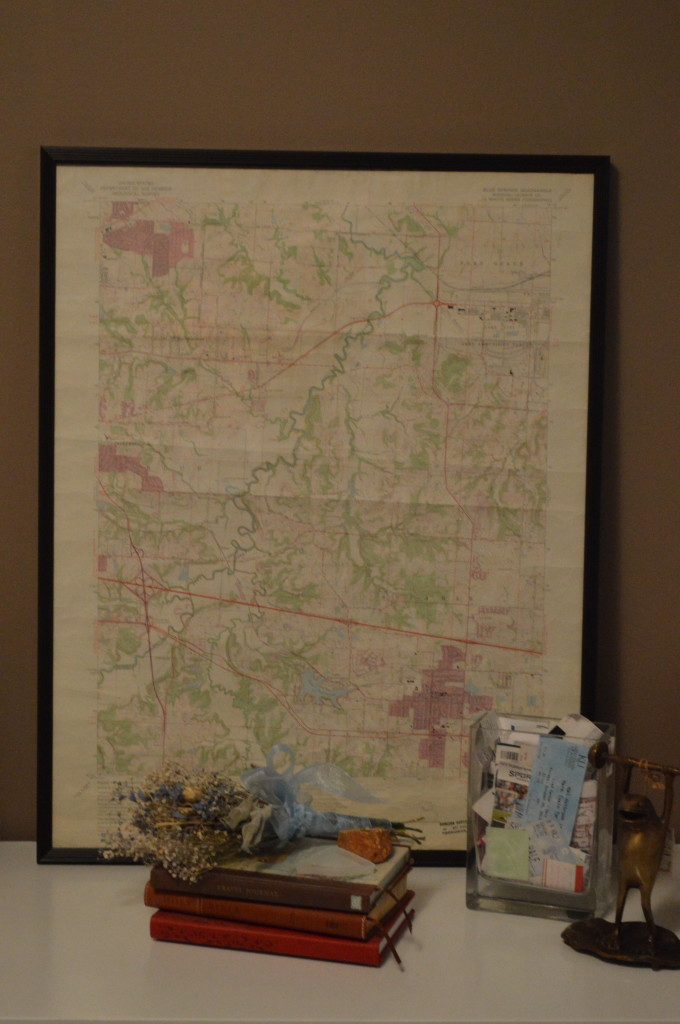 All in all, it was a really quick little project that I'm embarrassed to say took way, way too long for us to tackle. Really, it's now March and we got this map for Christmas. I've had the frame and all the other needed supplies the entire time so I'm not even able to blame it on that. Oops.
And really, we think it was an exceptionally fun little project because we finally get to display our awesome new (old) map!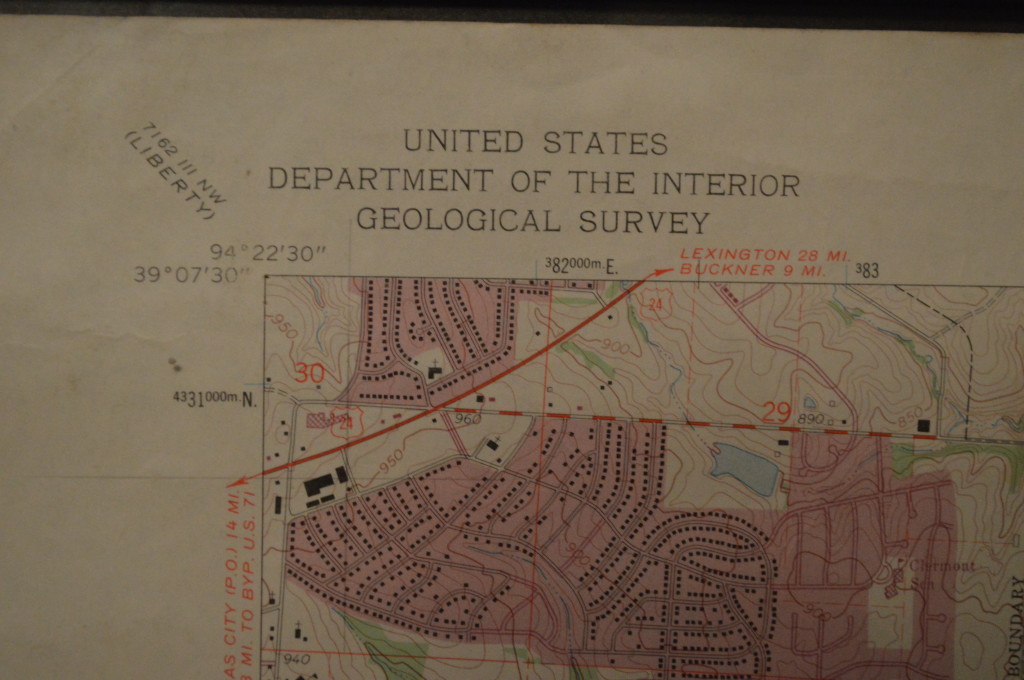 What a great gift, right? What type of artwork should we group this vintage map with? Any ideas? Also, are you as fond of vintage maps as we are? I think it's so cool to find where our house would be on them!
P.S. Here's the link to Wyatt's brother Jack's online shop where you can find your own similar treasures! He's got all kinds of stuff for sale on there!
P.S.S. Here's the link to Jack's website if you have something you want to sell.