One of our home goals for the year was to find a new TV stand. You already know we didn't be crossing every item off our list this year because the kitchen project really took up a lot more time than we had planned. You can read that recap here. But, after several online searches, we finally found a piece we could agree on.
From Target of course.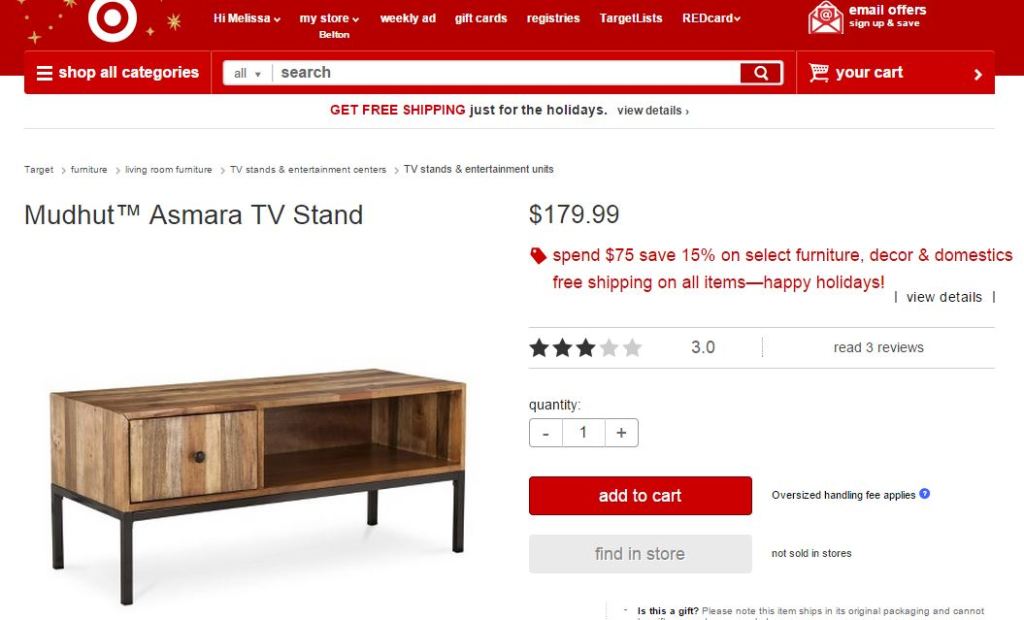 It arrived just in time for our Christmas party, but some assembly was required.
But here is the final result: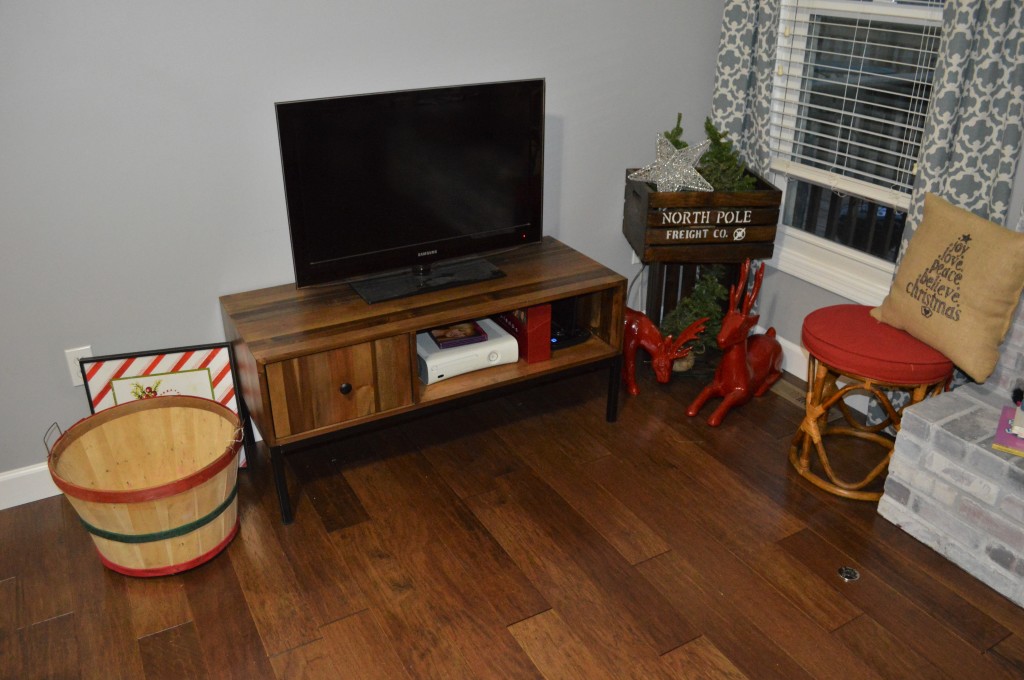 This particular design was nice because it felt less boxy and more modern since it had metal legs that hold it up off the floor. However, that also presented a challenge because there was no way to hide all the cords and cables that run from the back of the TV components.
So, Wyatt came up with a cool solution, which he'll tell you about in a separate post.
Anyway, now we're enjoying Stevie's new home. We like it a lot better than the old Wal-Mart special we had before.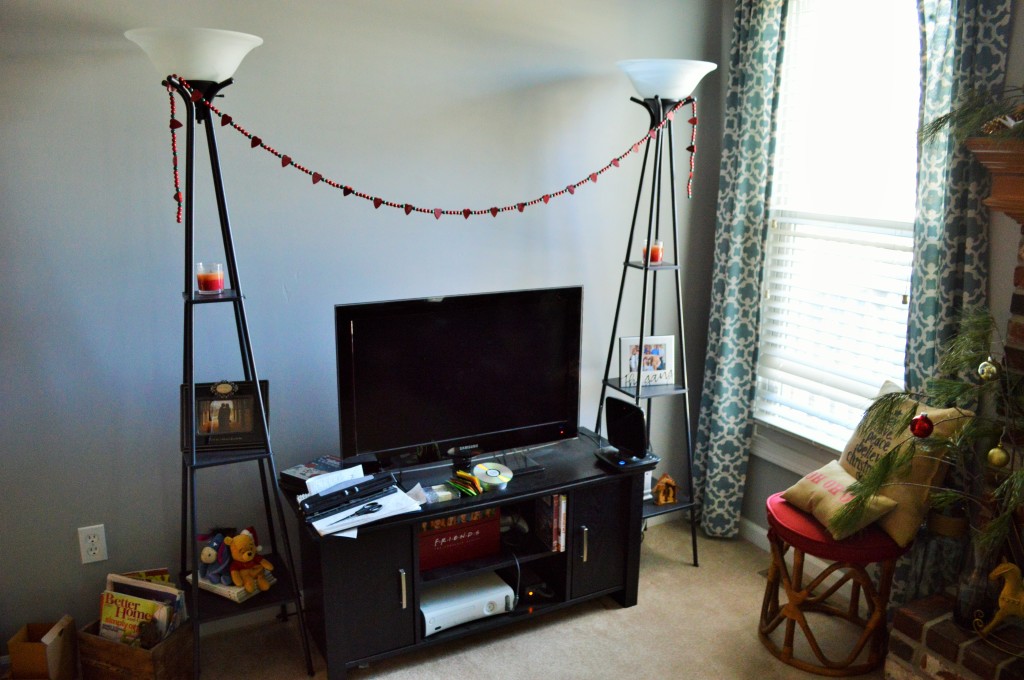 Oh, and for those that don't know who Stevie is, you're welcome. (Language warning at the very end.)
Alright, now that you know Stevie, do you name pieces of furniture in your home?
Also, what kind of TV stand do you use? Or do you have your TV mounted on the wall? We have a kit in our basement we have never used…but I like the idea of them…maybe we can do that in the basement one day?