When we purchased our Craigslist dresser, all those months ago, it came with a matching headboard.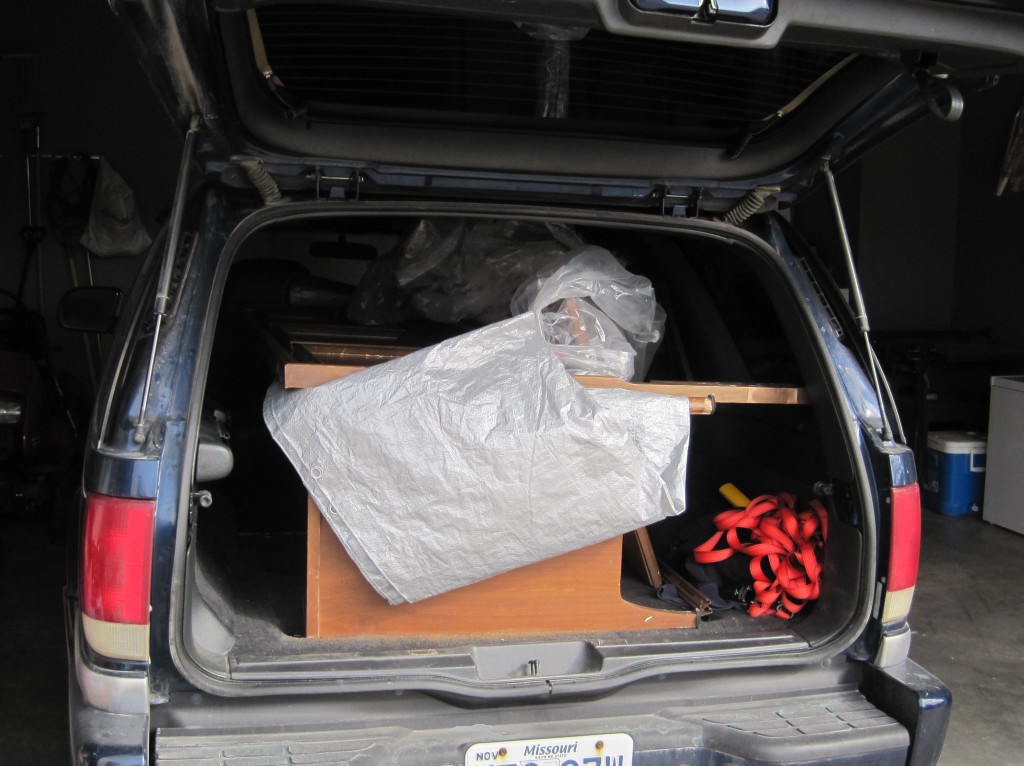 Since we're not using the dresser (at all yet) in a bedroom, we didn't really need the matching headboard. But we did have a guest room bed with no headboard, so I was excited to find a near-free solution for that.
That being said, it needed a bit of work to get it cleaned up enough to use.
It wasn't in bad shape, really, just all scuffed up, and not really a color we liked, so Hubs gave it a good sanding with the palm sander. Then, it got two coats of primer and another light sanding.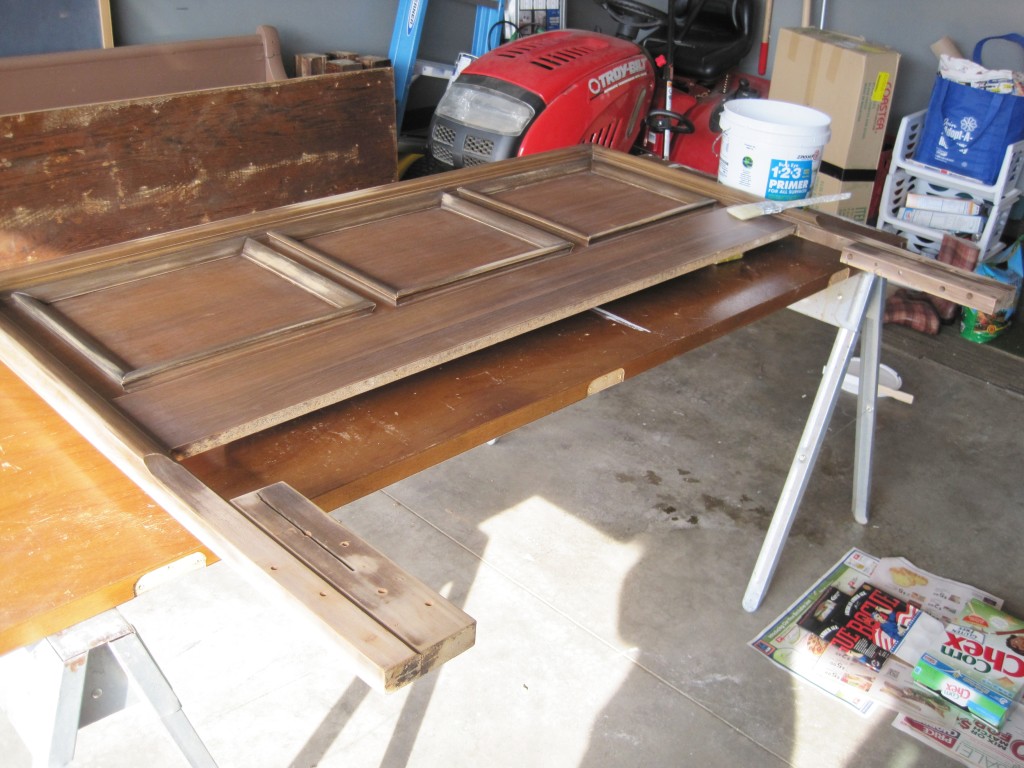 Need some back story on this post, check out when we bought the dresser and headboard, and how we prepped it for paint here. 
The original plan was to use spray paint in order to insure a nice, smooth finish, but the primer had cured really nicely, so we decided to save the extra $10 bucks and go with some white paint we already had, leftover from the stripes in my office.
We also used this for the mason jar toothbrush holder Hubs made.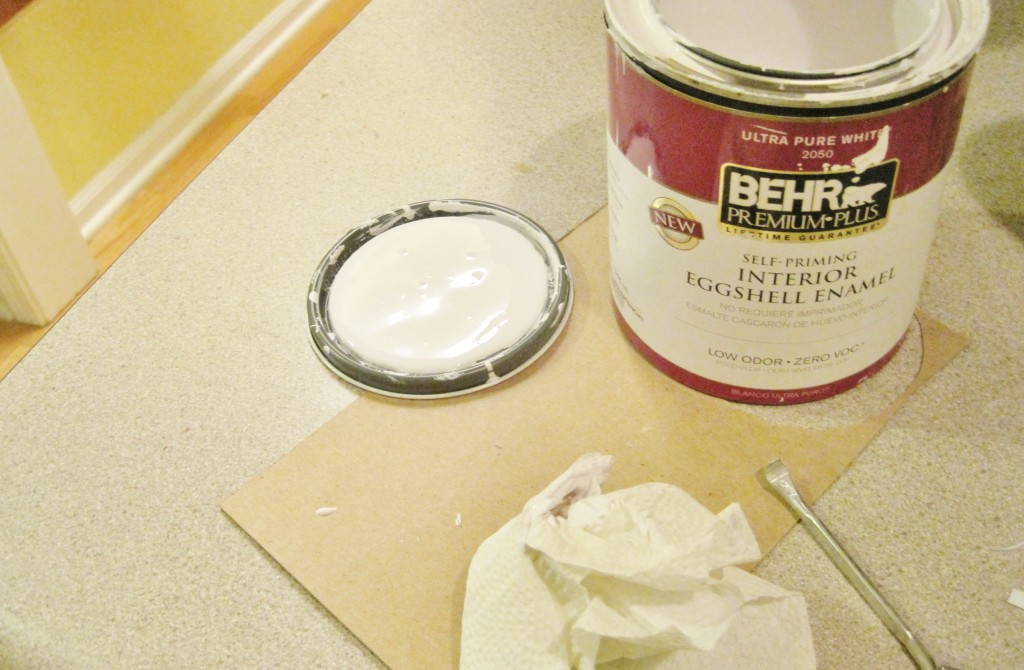 Note: We considered using the leftover paint we have from painting our interior door and window trim, but it's a different brand of paint and I'm disappointed in how gloppy it seems to be, so I didn't want to risk it on the headboard. Behr is much better, we think.
I gave the headboard a thin coat of this white paint, which is really all it needed since it already had 2 coats of white primer. It went on really well, and was already looking all spiffed up!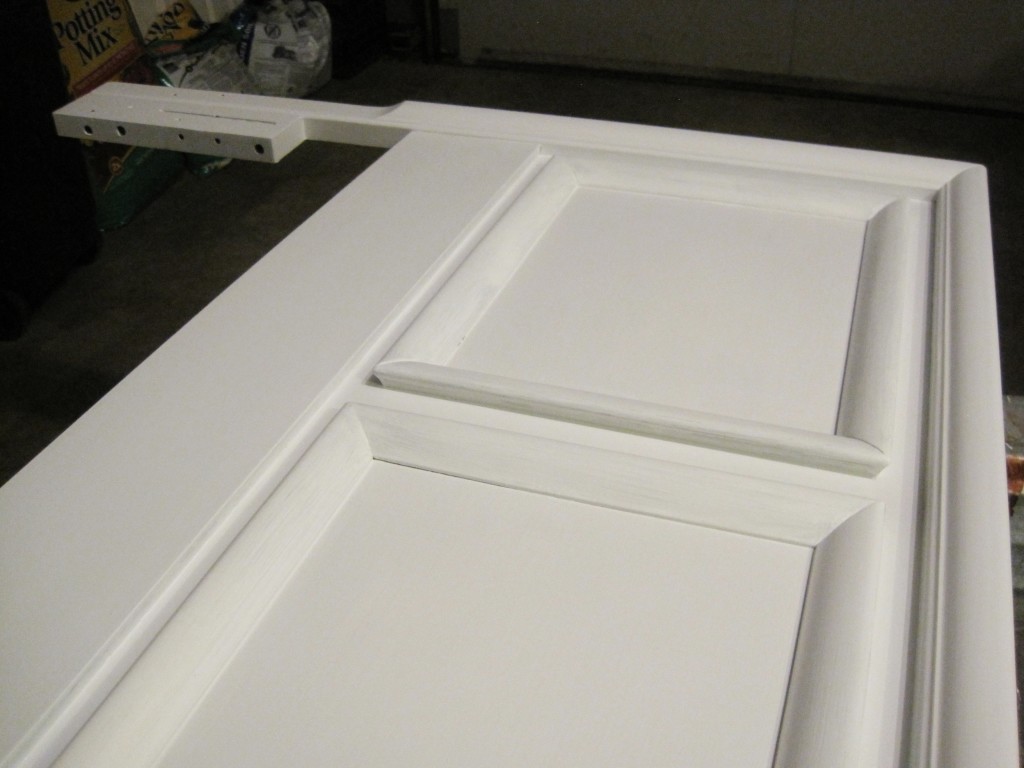 Then, after letting it dry for a couple hours, I taped off the trim pieces with painter's tape.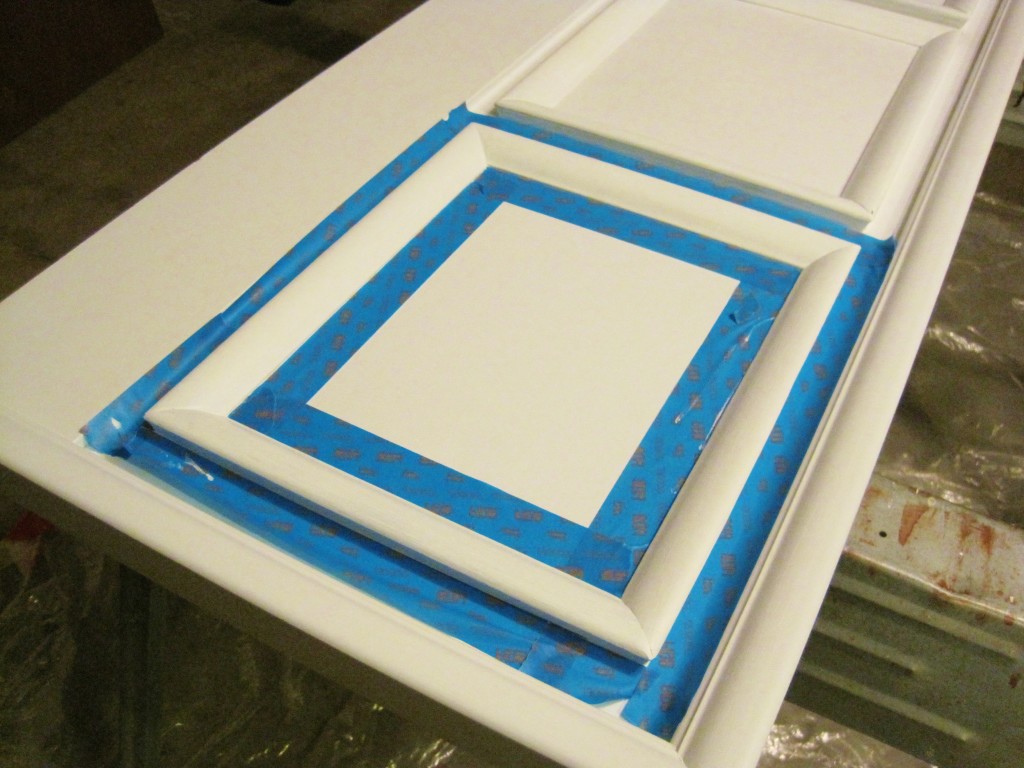 Then, using the same trick I used to get nice, smooth stripes on our walls, I sealed the edges of the tape with the white color, to make sure none of the contrasting color seeped under the edge of the tape.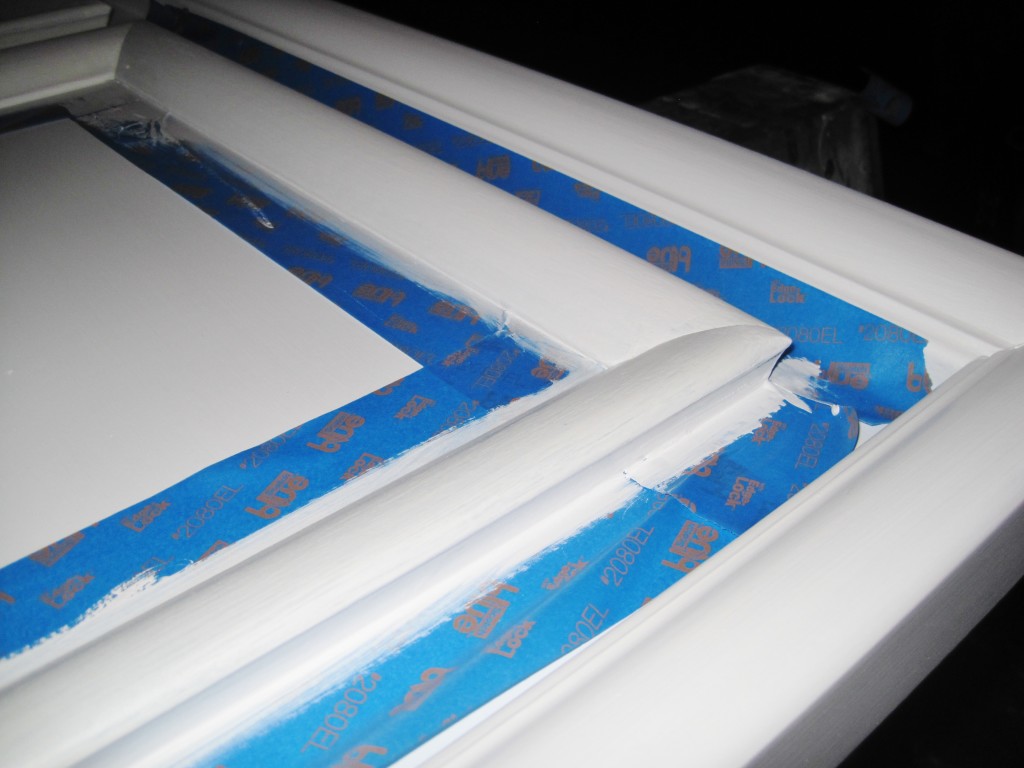 We decided on a light, gray-blue color for the contrasting trim, which I mixed up myself by adding some white paint to some leftover blue from our bedroom paint color.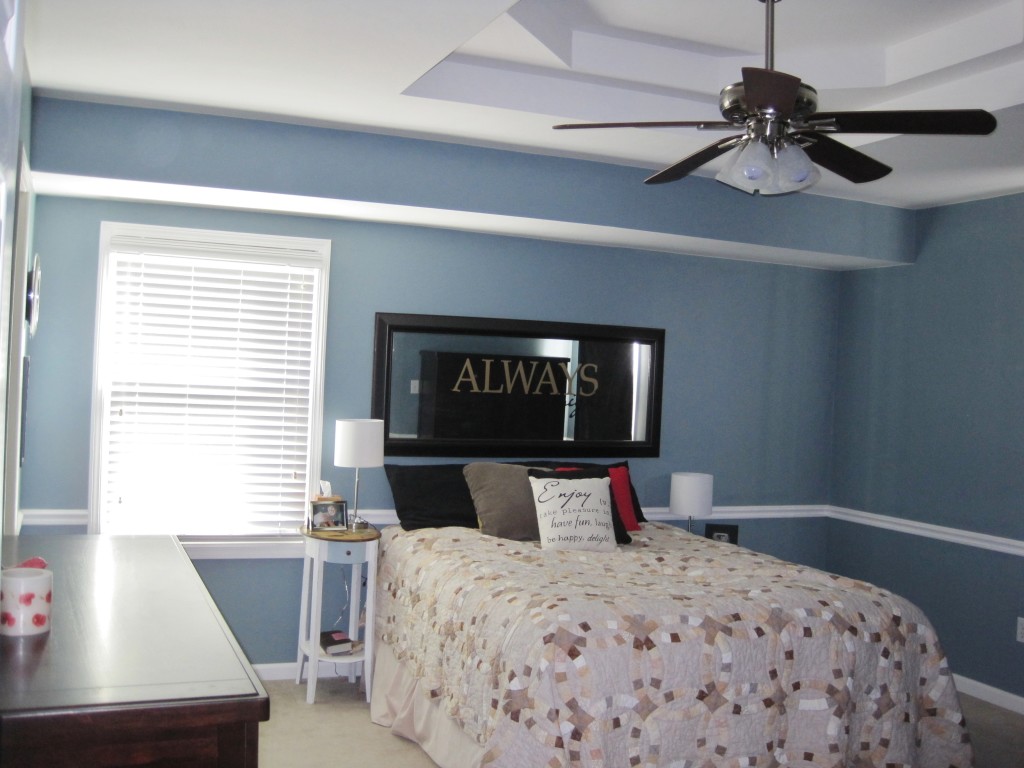 We only needed a little bit, so it wasn't worth buying anything specific. Plus, this turned out pretty good, I think.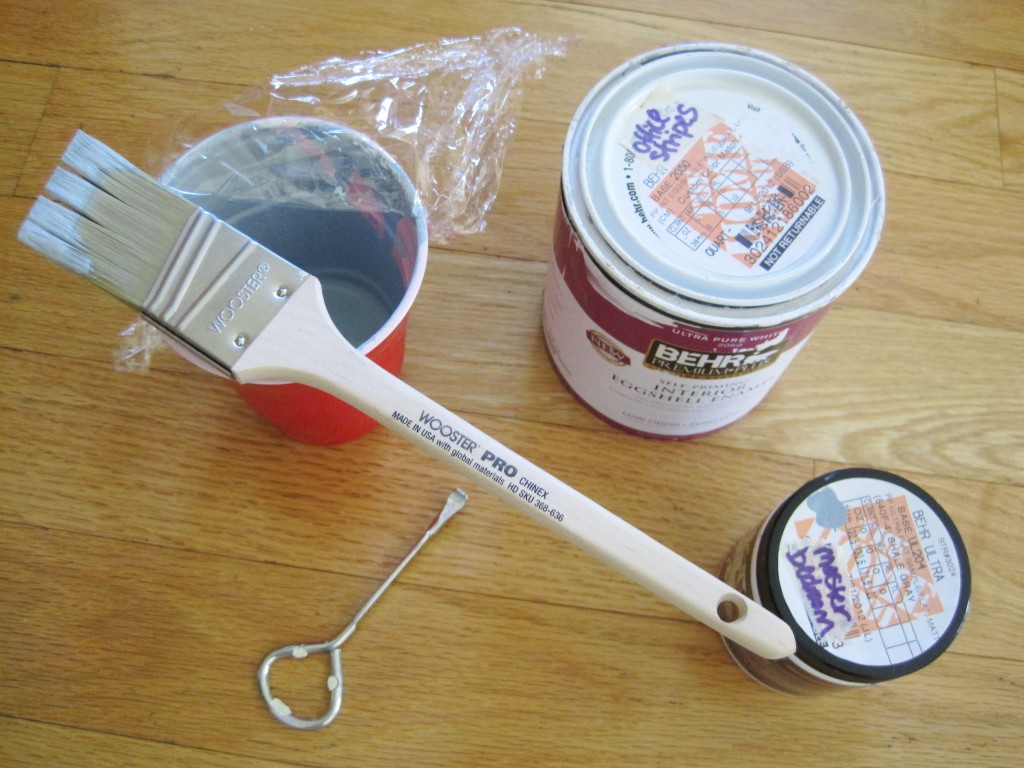 Did you see my new brush? It's glorious. And though I was sad to say goodbye to my trusty brush from last year, it was time for a new one (just like the old one) to start off the new painting season!
There were a few areas where the paint dripped or smeared when I removed the tape (I rushed it a little bit), which can happen if the paint isn't dry enough.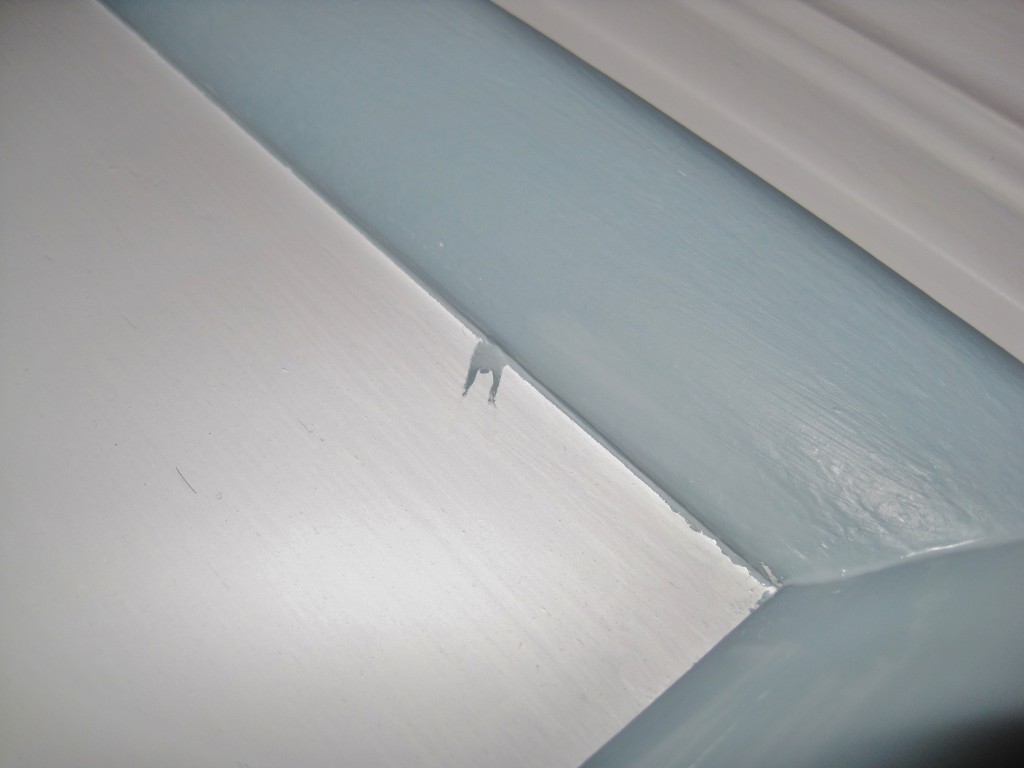 Still, not to worry because it was really easy to touch it up with a dab of white paint on a mostly dry brush.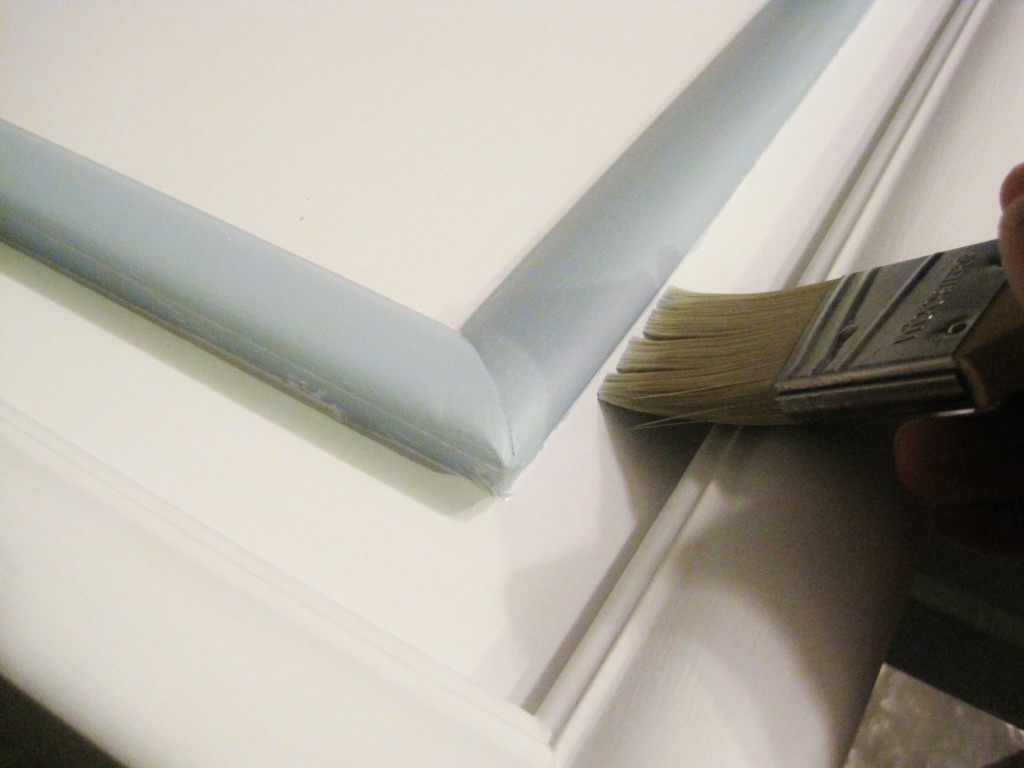 After a couple of days of drying time, Hubs got it attached to the bed in the guest room. I think it really adds something!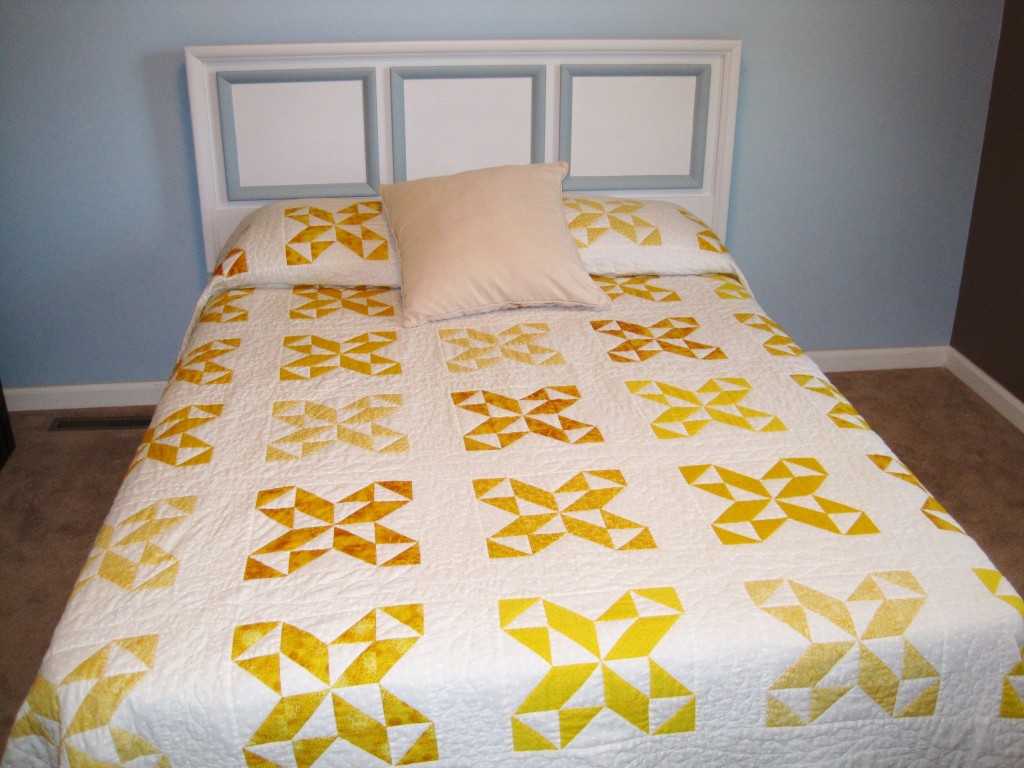 Here's how the guest room looked before (with pillows as a makeshift "headboard," just as a reminder: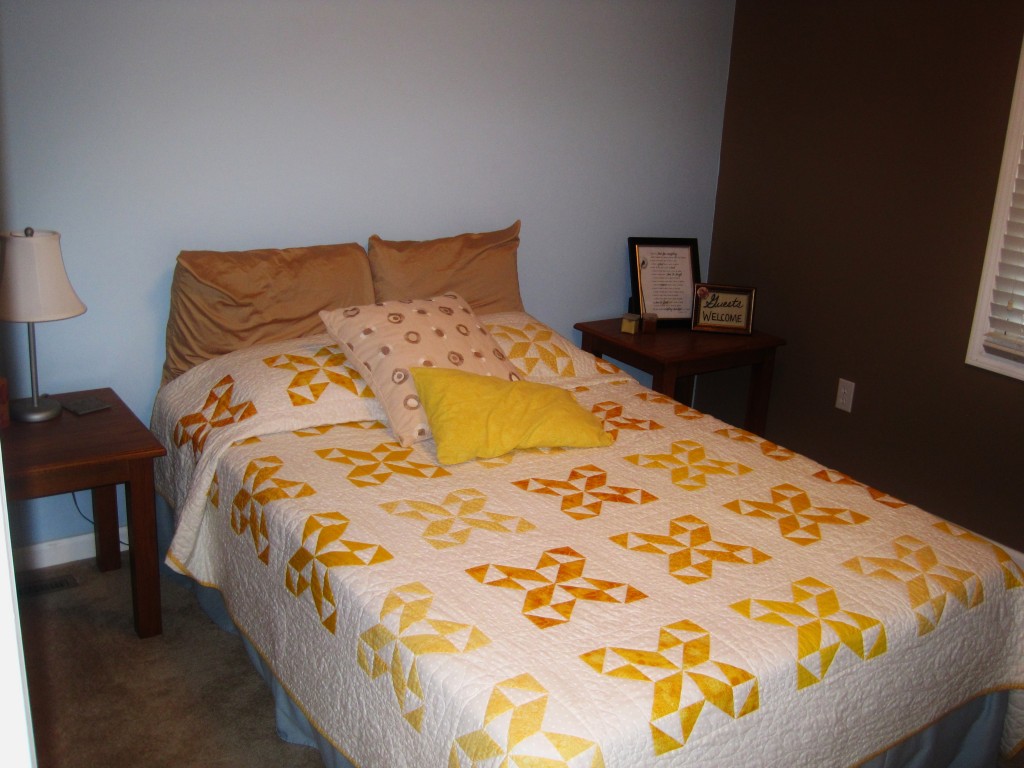 And here's how it looks as of now: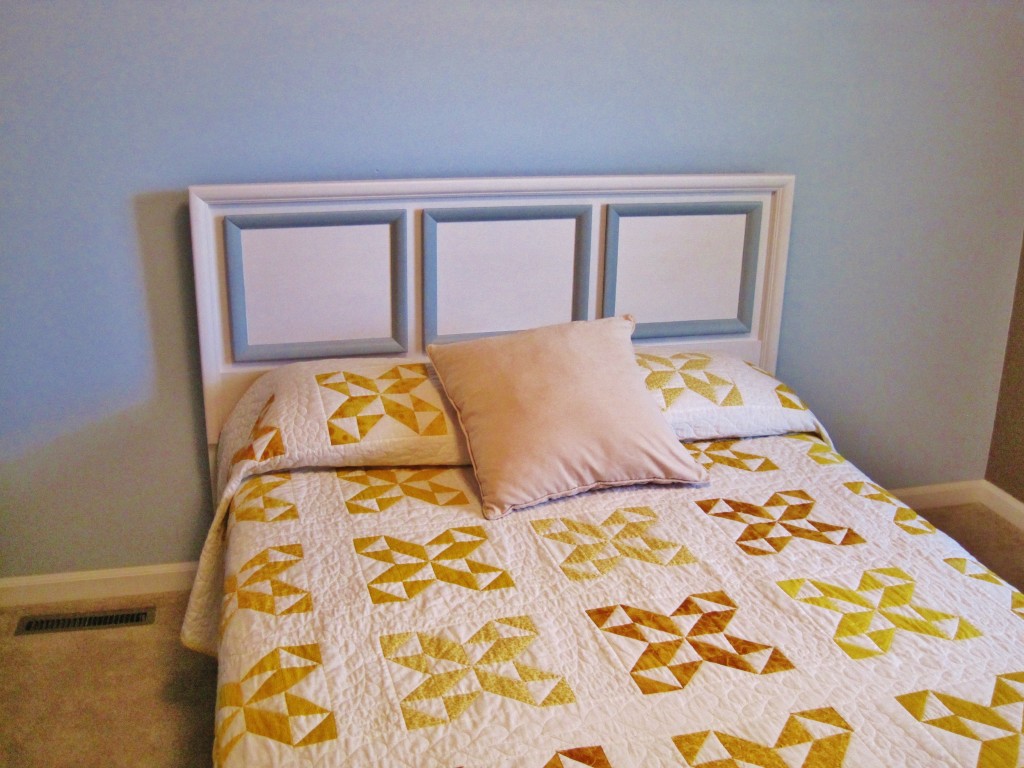 We still have plans to add curtains, artwork, and revamp the furniture some more in here, but it's good start, I'd say!
Have you don't any painting recently? Any plans to "grow up" any of your rooms?
You can check out what my parents have been painting over the past month, here!