For Will's birthday, I always try to fill the celebration with his favorite things. This year, that would be all things "Cooo-kee!" Or specifically, chocolate chip cookies. So, we went for a cookie themed party birthday for his 2nd birthday celebration.
I printed some cookie images and made some fun little banners, and we even had a little cookie shoot and used those photos to decorate a bit more.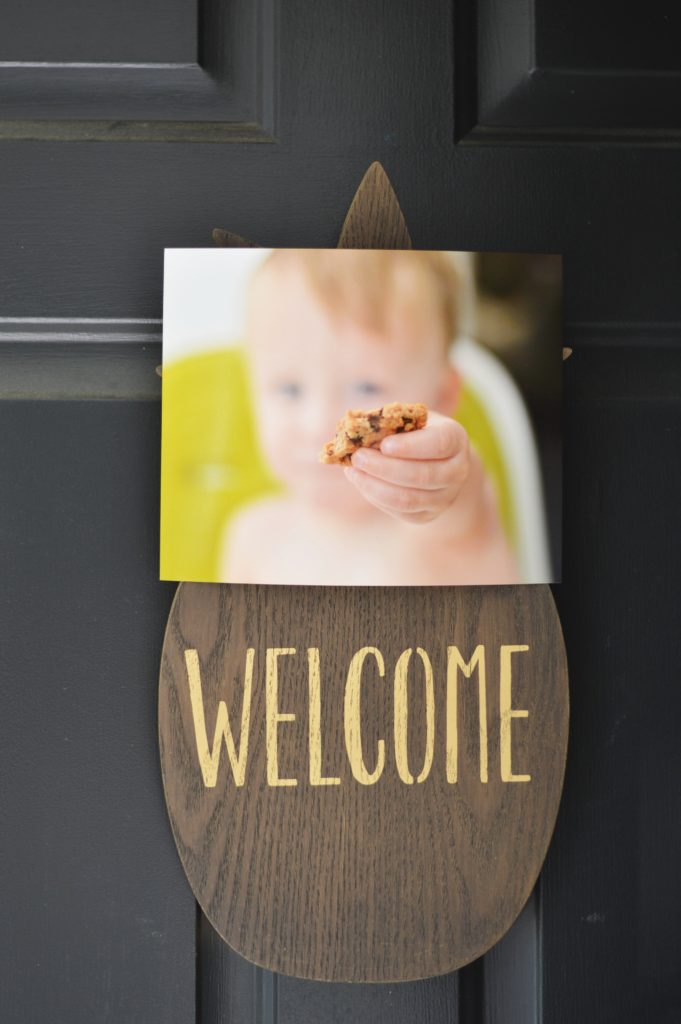 I mean, this happy cookie-eating kid is sweet enough to make any party sweeter.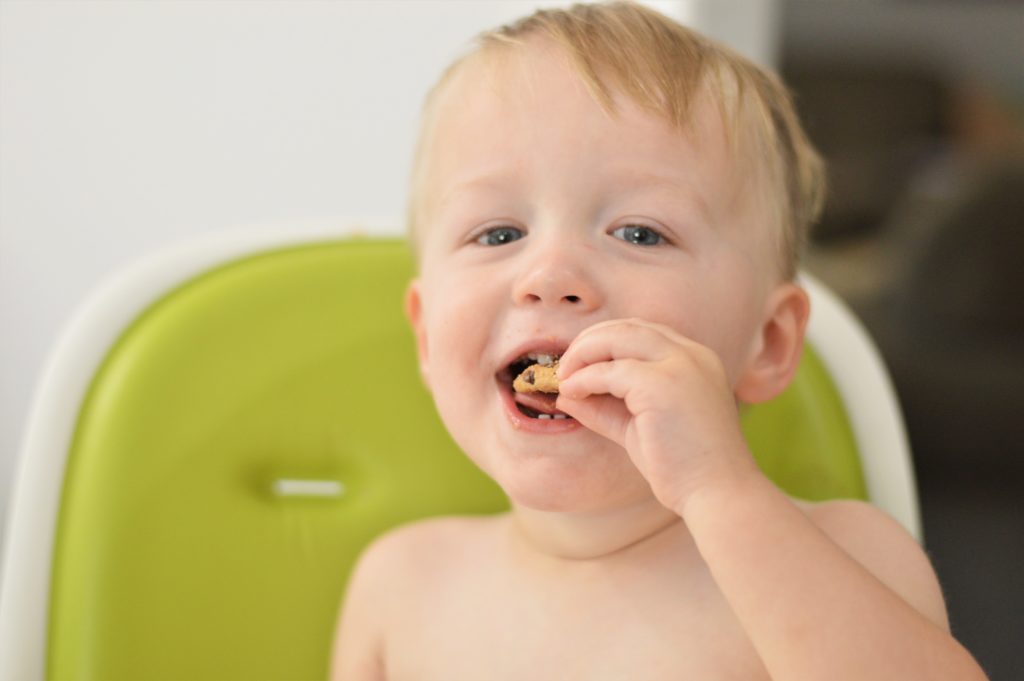 I also got balloons because Will loves those and it's a pretty cheap way to make even a small party feel pretty festive.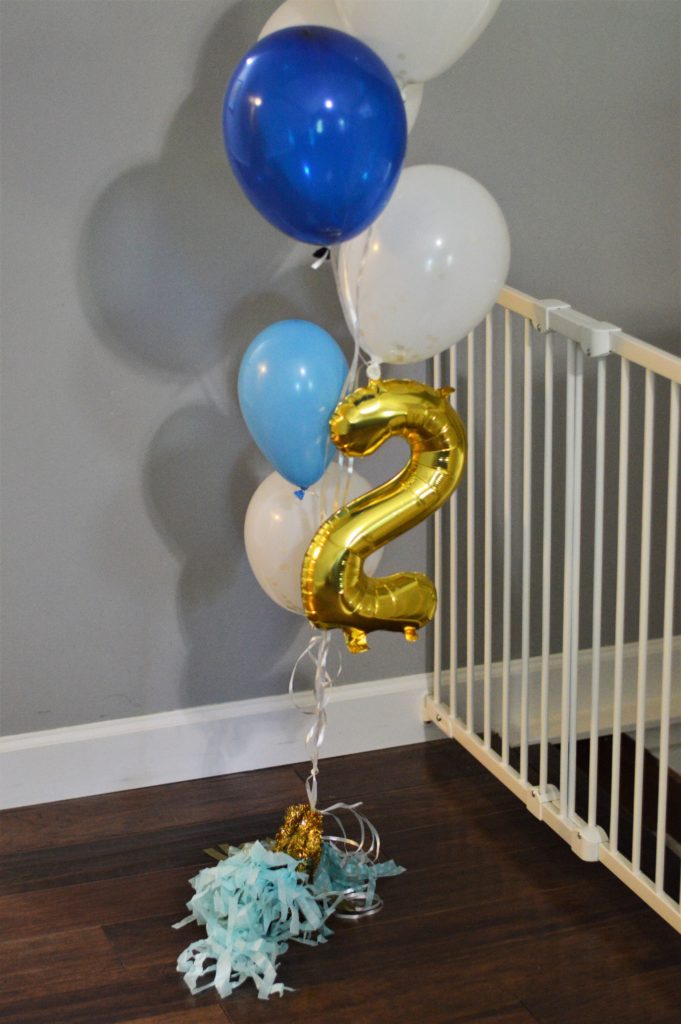 We held the party downstairs, so there are some little sneak peeks of that space I guess!
We only had our close family here so the party was small, but it was good to have things at least a little festive. When he got up from his nap and was so excited and surprised by the decorations and everyone else that was here.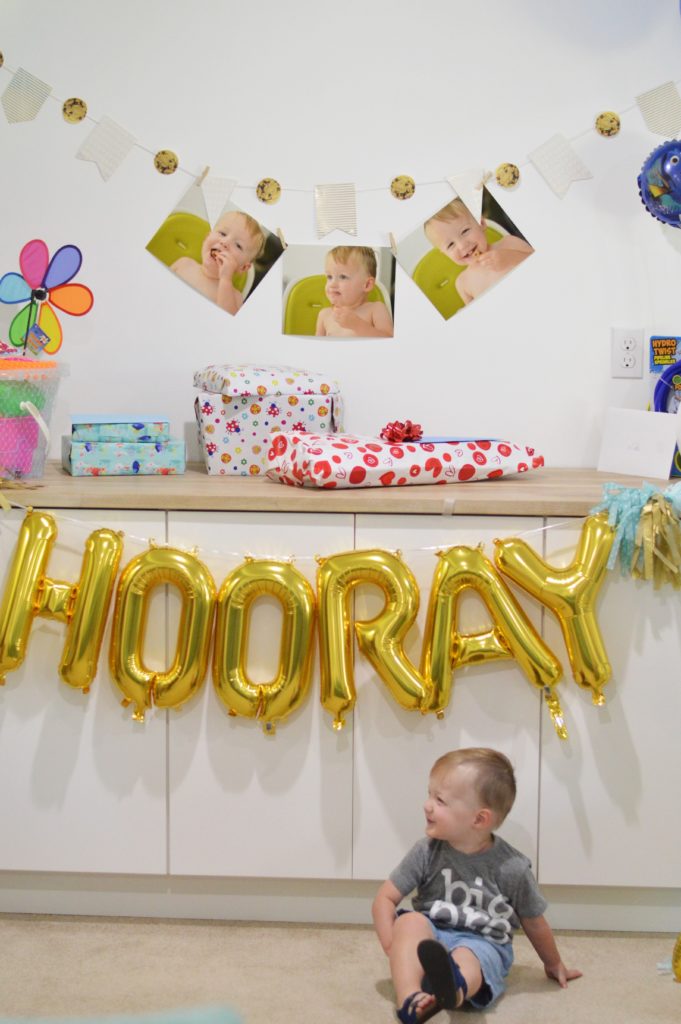 I actually reused some of our decorations from his first birthday party last year (the streamers and tissue paper tassles) and just added some cookies and a new gold and white banner to make it a cookie themed birthday instead.
I grabbed the "HOORAY" balloon banner from the dollar section of Target for $5 and Will loved it so I'd say it was worth the money. It's actually still inflated and looking pretty good two weeks later, too.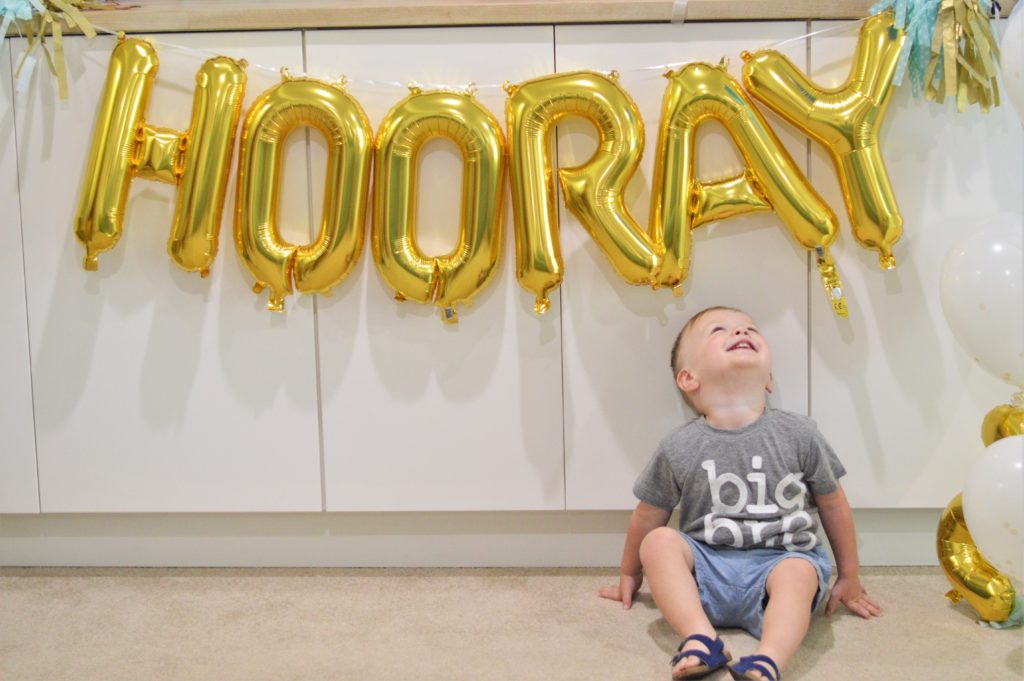 One of his presents was a wagon, and he had fun pulling Big Gee and Little Gee around with his balloons.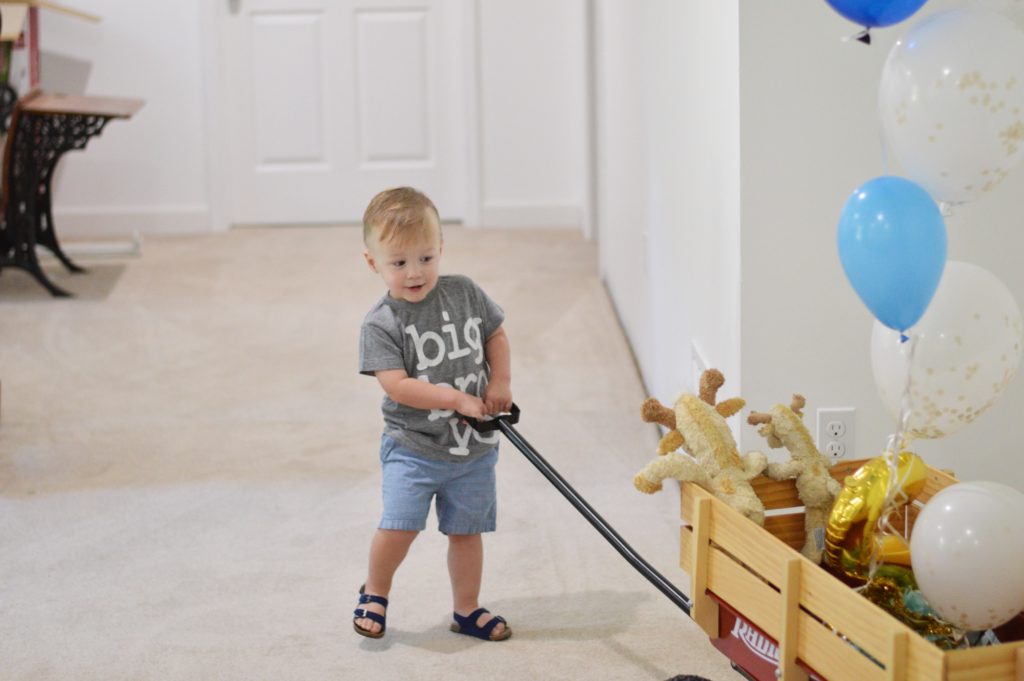 And of course, we had a cookie cake for his birthday cake, along with some other cookie treats.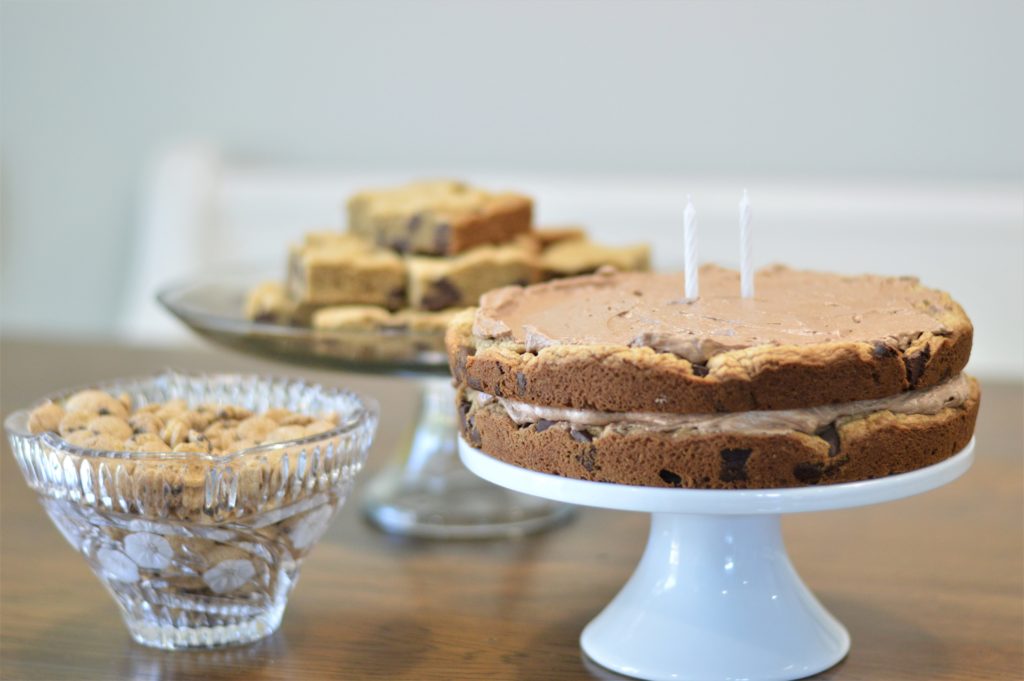 Sidenote, who remembers Cookie Crisp cereal being better when we were kids. Honestly, I used to really like it but I was less than impressed as an adult. I wonder if it was always like this and I just have higher standards now or if it really used to be better?
Anyway, on the subject of cookies, our cake did NOT disappoint.
We used this cookie bar recipe and divided it in half, making 2 layers for our "cake" and cutting the rest in regular cookie bars. Then we whipped up my favorite chocolate frosting for inbetween the layers and it was delicious.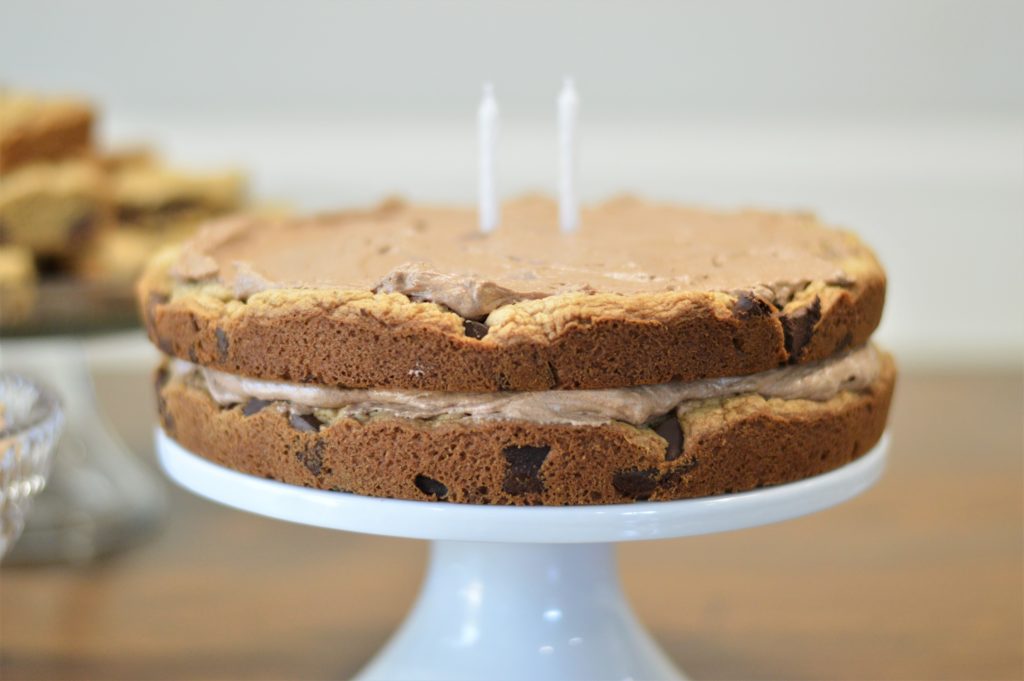 Will loved having everyone sing to him. Goodness, this boy's joy made the day so sweet!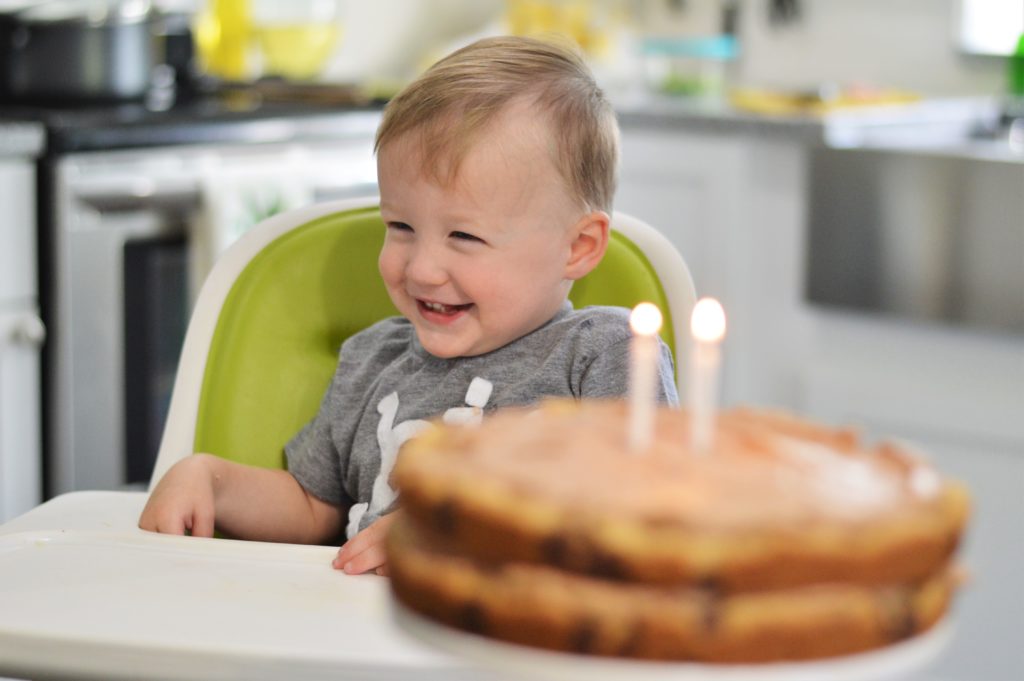 He also loves candles and fire. "Hot" was his first word, after all.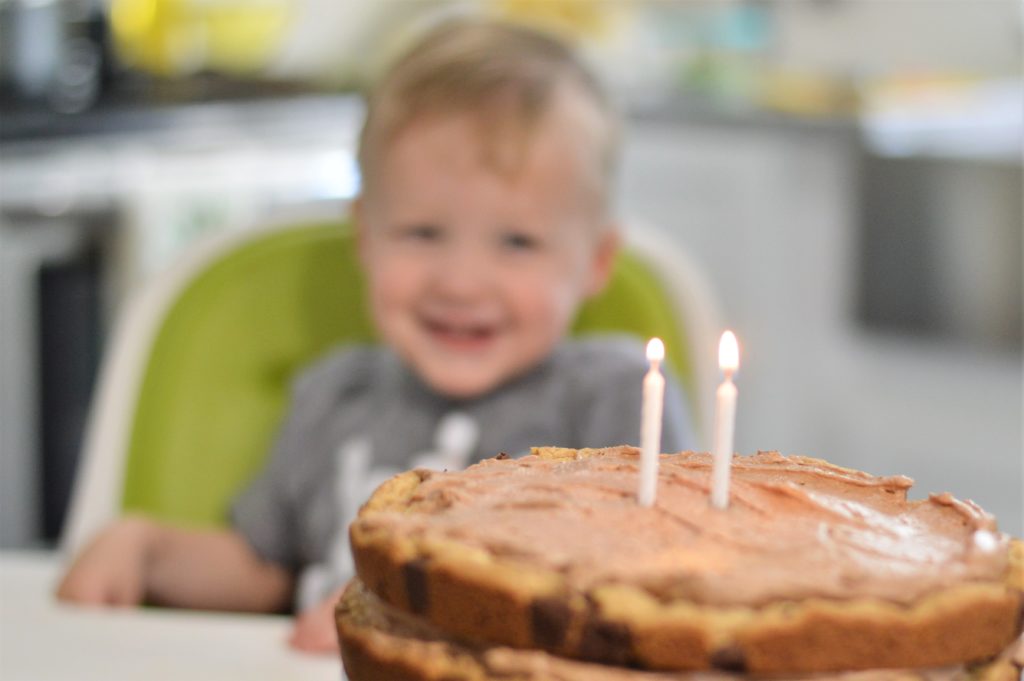 And he loved blowing out his candles for the first time. He did the first one all by himself but Wyatt was pretty close by and helped with the second because he started trying to grab it with his hands.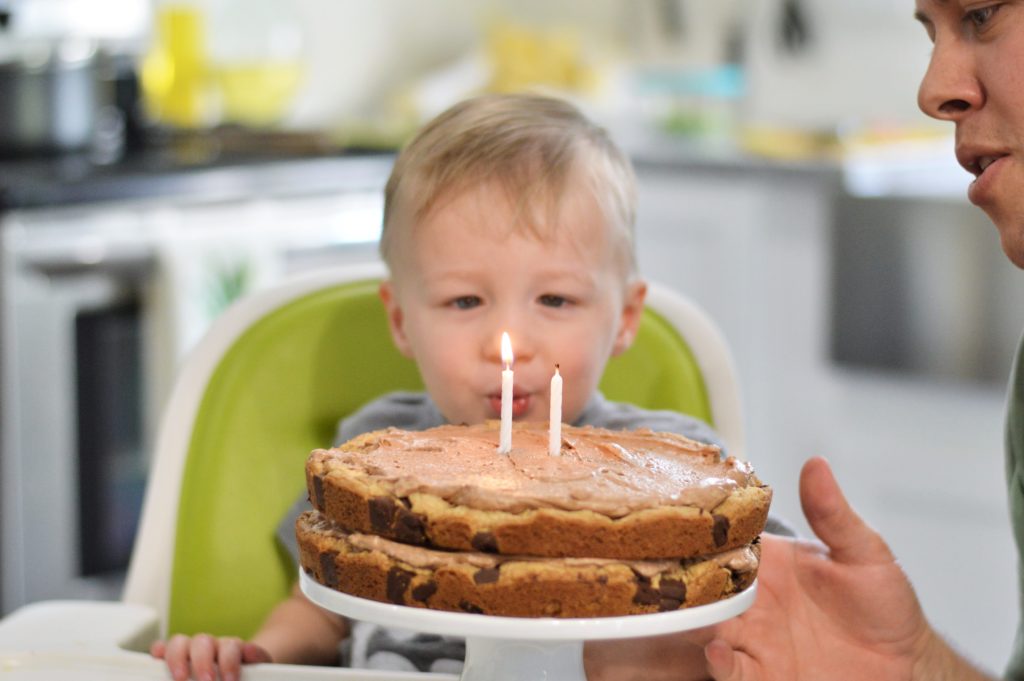 And of course, eating the cake, too.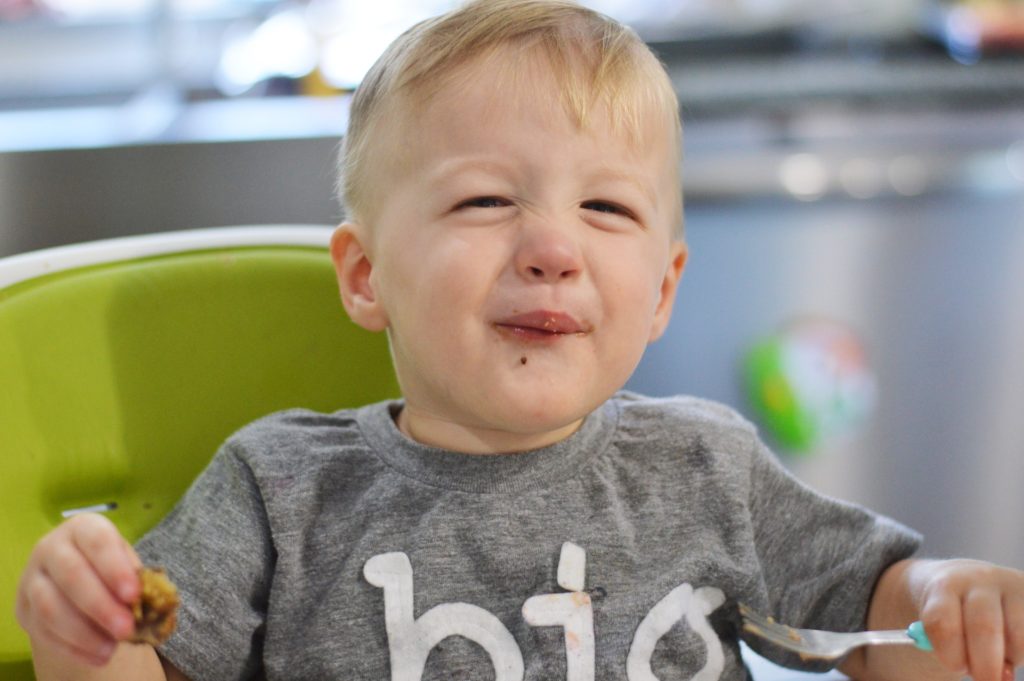 FYI, when I google cookie themed party, I came up with a ton of Cookie Monster themed parties, which is cute, but not really what we were going for since Will doesn't really watch Sesame Street. And we didn't really go all out with decorations or anything since we only had a small group here for the party, but it was still a super sweet day for our super sweet boy.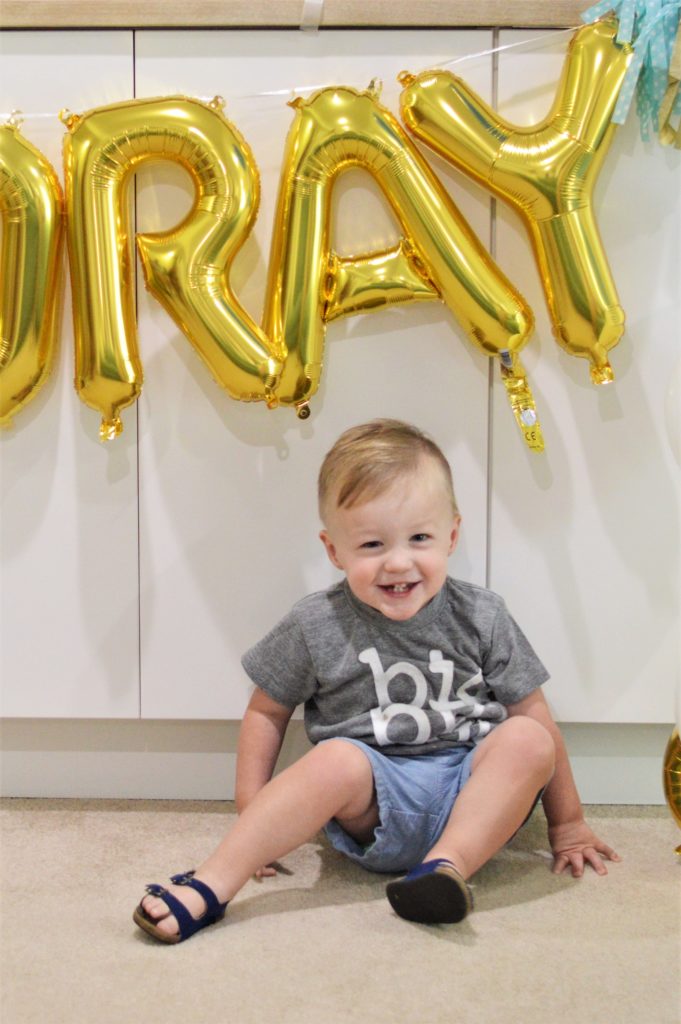 P.S. Thanks for sticking with us in these very laid back blogger days we've been in lately. I promise we still have things to share with you all, and we're working on catching up with writing posts. Things are just moving so fast lately it seems like. I still can't really believe we have a two-year-old and another soon-to-be-born babe. Life is certainly sweet!