This post is sponsored by Society6 and contains affiliate links. All opinions are our own and we only share things we really love with you guys. 🙂
---
Who here is still doing their Christmas shopping?
Who is barely started on their shopping?
Just me?
Oh. Ok.
But, if you are still shopping, I have a fun idea to share with you today. It's especially helpful for those people on your list that cna be hard to shop for because they don't need anything and they like things that are unique. Not something you can grab near the checkout counter of the grocery store when you realize it's December 23rd and "hey, doesn't everyone need a mini desktop pool table set?"
Seriously, check out Society6, guys.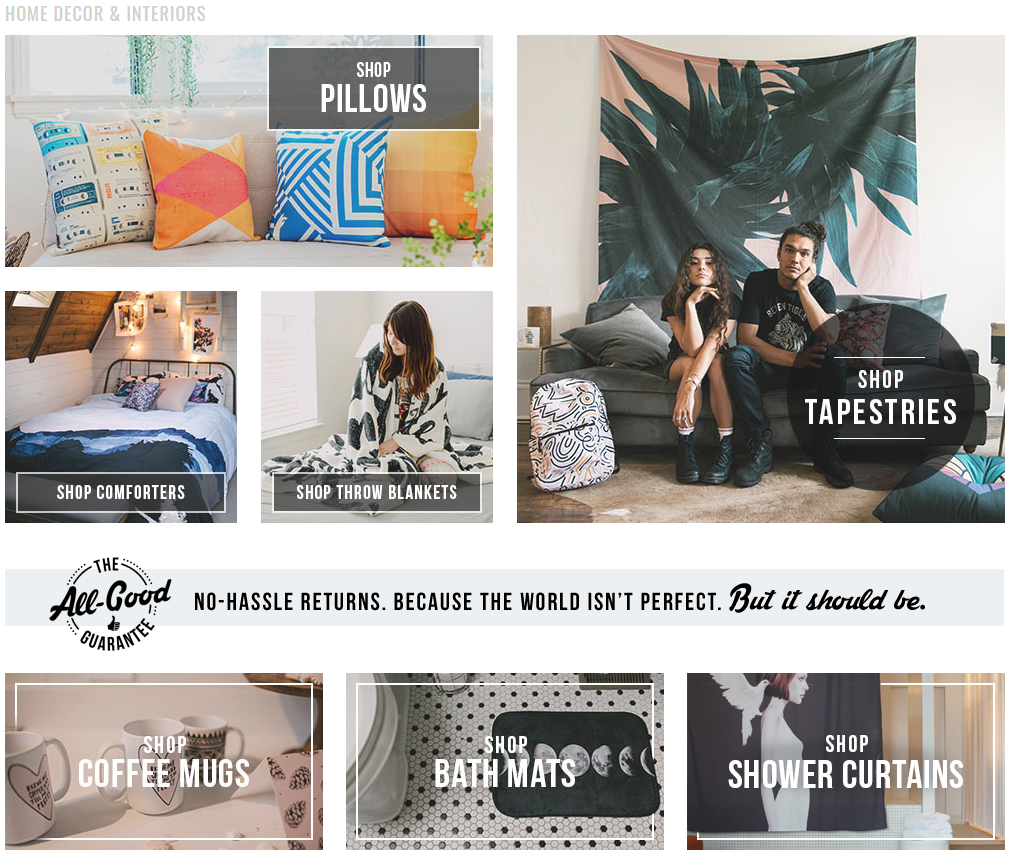 Society6 is home to hundreds of thousands of artists from around the globe. It works by letting artists upload and sell their original works as 30+ premium consumer goods from shirts, to art prints, to pillows, even bags and notebooks, tapestries and wall clocks. Artists create, and Society6 produces and fulfills, and every purchase pays an artist who designed whatever item you'd chosen.
Plus, right now they have 30% off and free shipping…and it's getting super close to the cutoff for Christmas shopping, so do it now!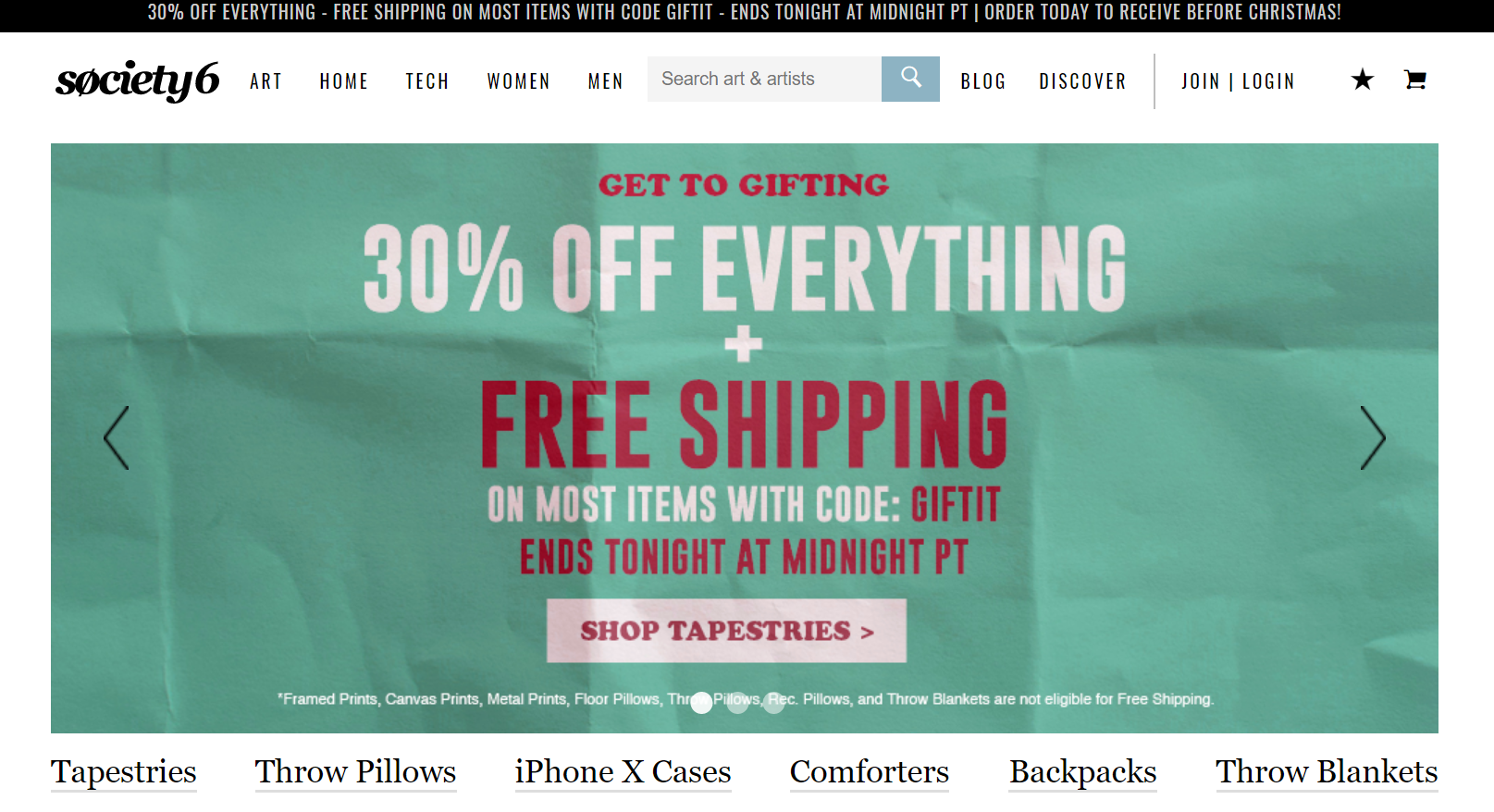 I was looking for some gifts this weekend and was so surprised by how much they had to choose from.
I like that you can search by category, like men, for instance. Because we all know guys are harder to shop for, right?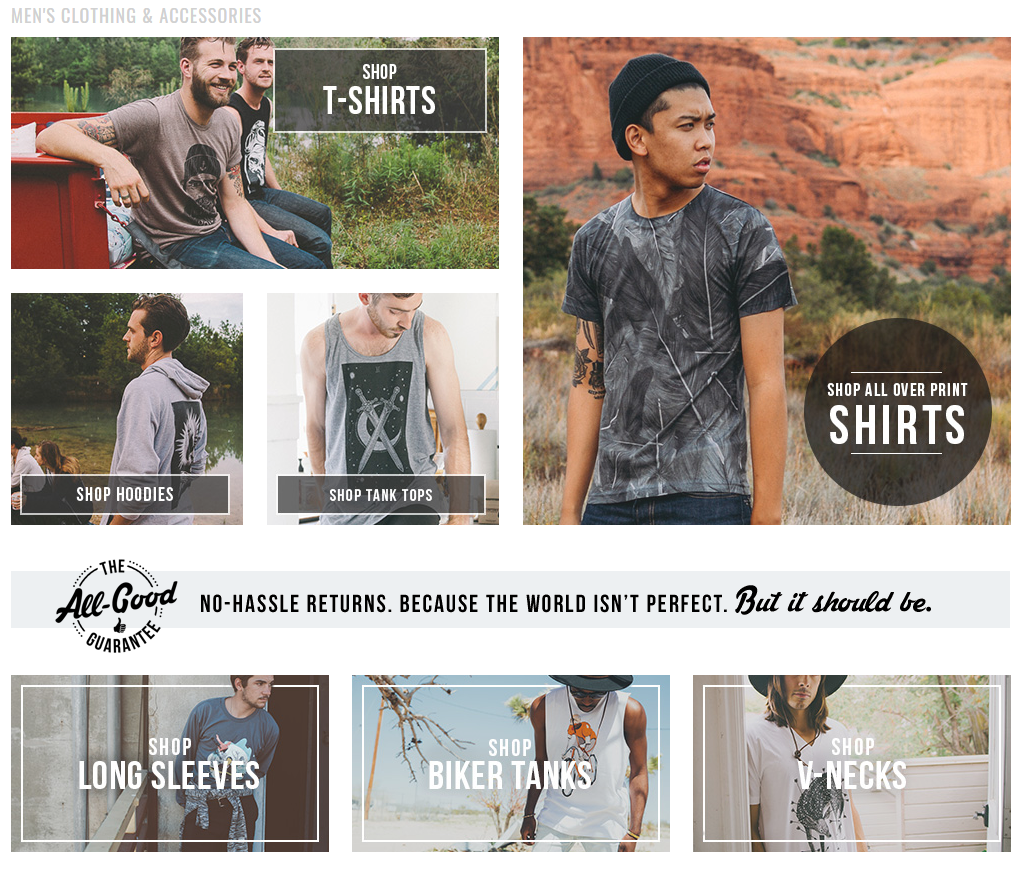 But you can also search by whatever design you're hoping to find. Like pineapples, for instance.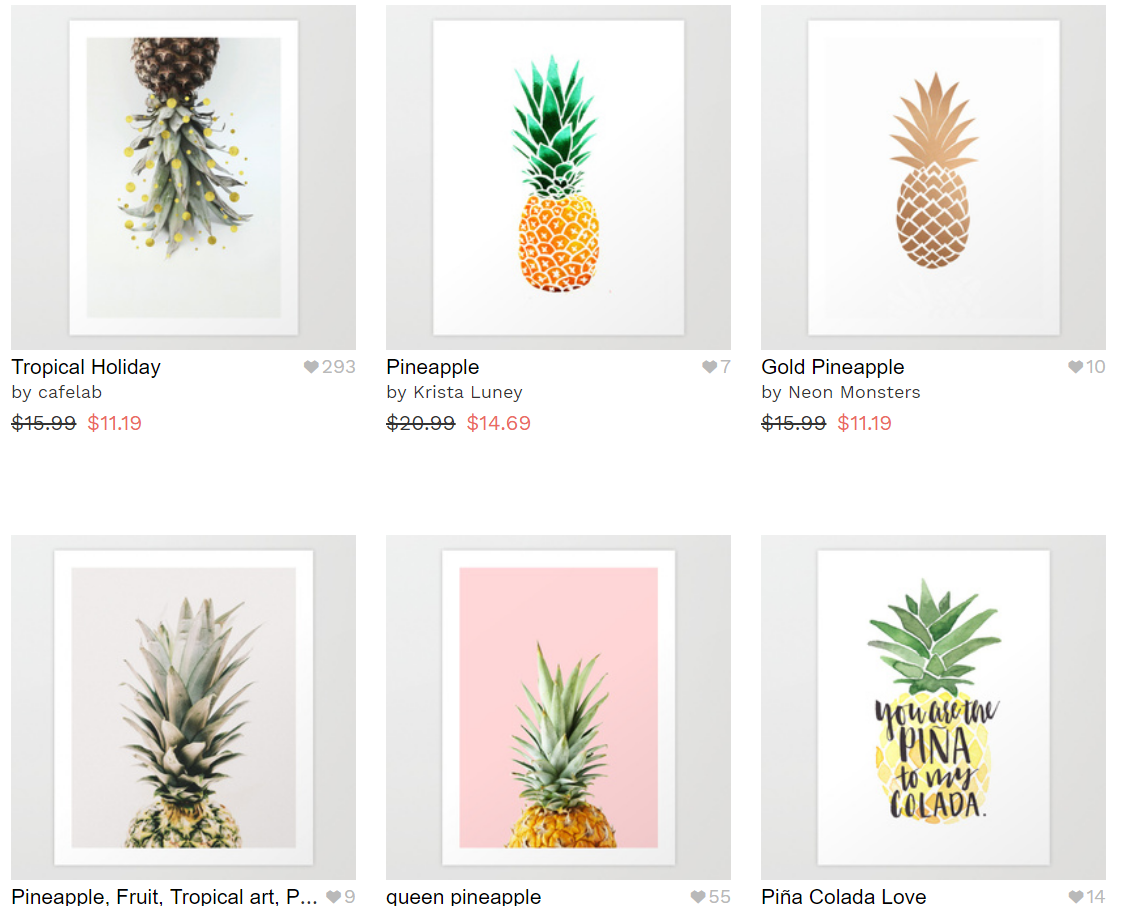 Or you can search for a specific item, like a make up bag.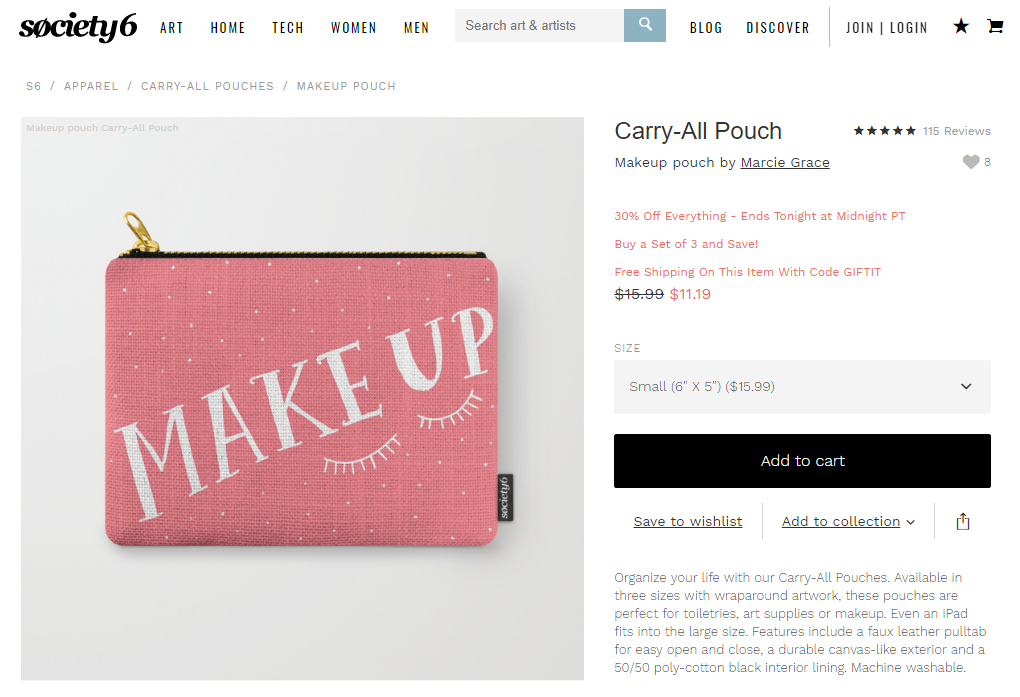 Or search for a specific artist, like Young House Love, who I happen to love.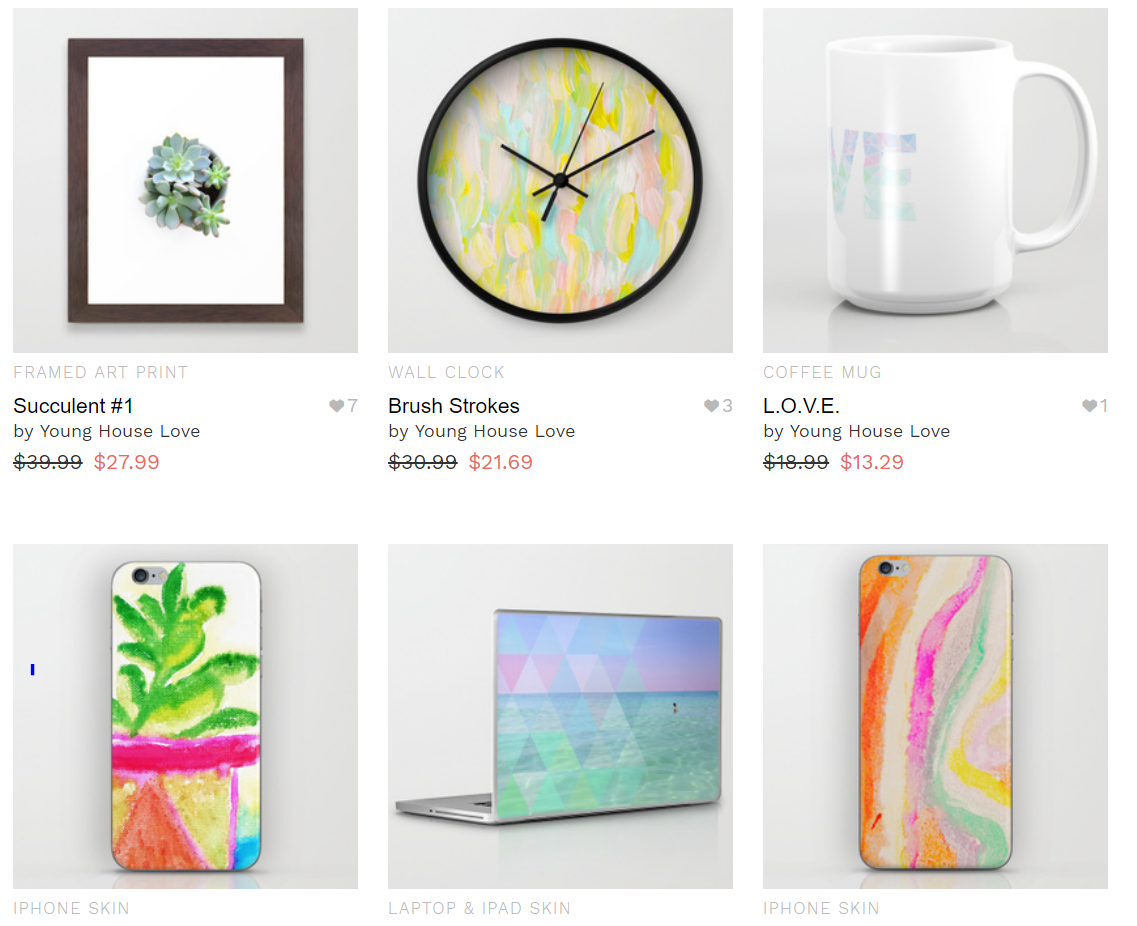 Ok, but enough window shopping for myself, I guess. Oh wait, one more…in case you need bathroom inspiration. This bath mat is awesome. And because of the way Society6 works, if you like the design, but don't need a bathmat, you can also get it on a bag, a print, a shower curtain, a clock, and more. Super cool, right?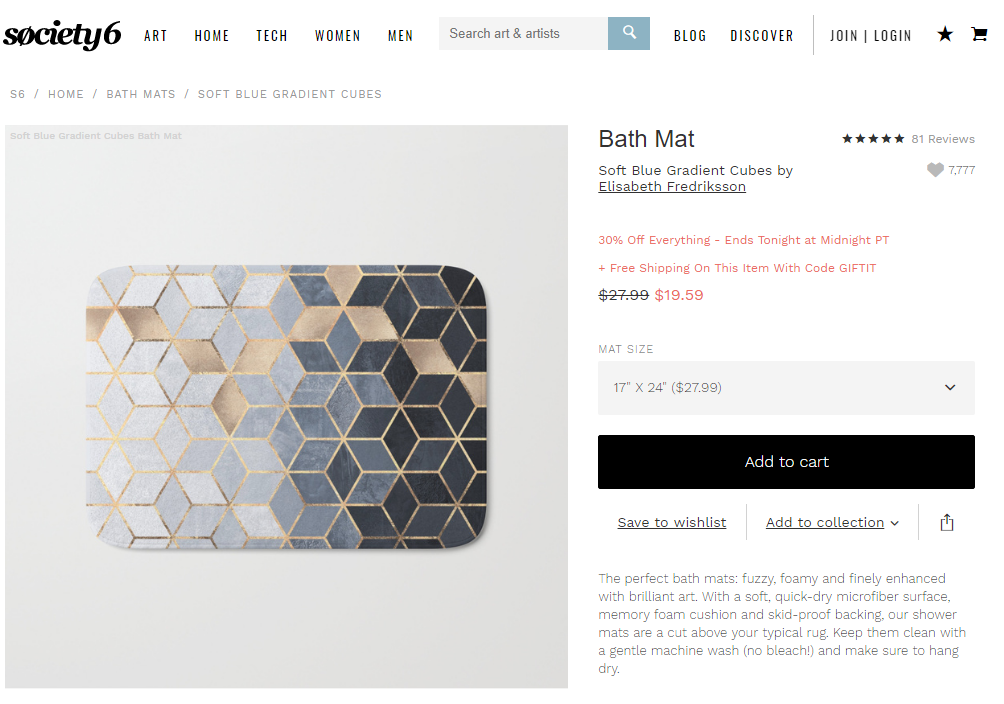 I found a gift for the person I was shopping for, success! What about you? Who are you still shopping for?
Plus, Society6 is even offering a fun giveaway for our readers! They will provide a $20 Society6 e-Gift Card code for one lucky winner, so you can get yourself a little gift, too! To enter, leave a comment with a gift idea you found on Society6 to help cross off a tricky person from your Christmas gift list! I want to see what you find! That's it, simple as that!
*Giveaway runs through Wednesday at midnight, central time and winner will be notified by email.